Top 100% PURE picks for Labor Day 2022
Get in your skincare and makeup fix before it's too late - Happy Shopping!
Posted on September 3, 2022
Written by: 100% PURE®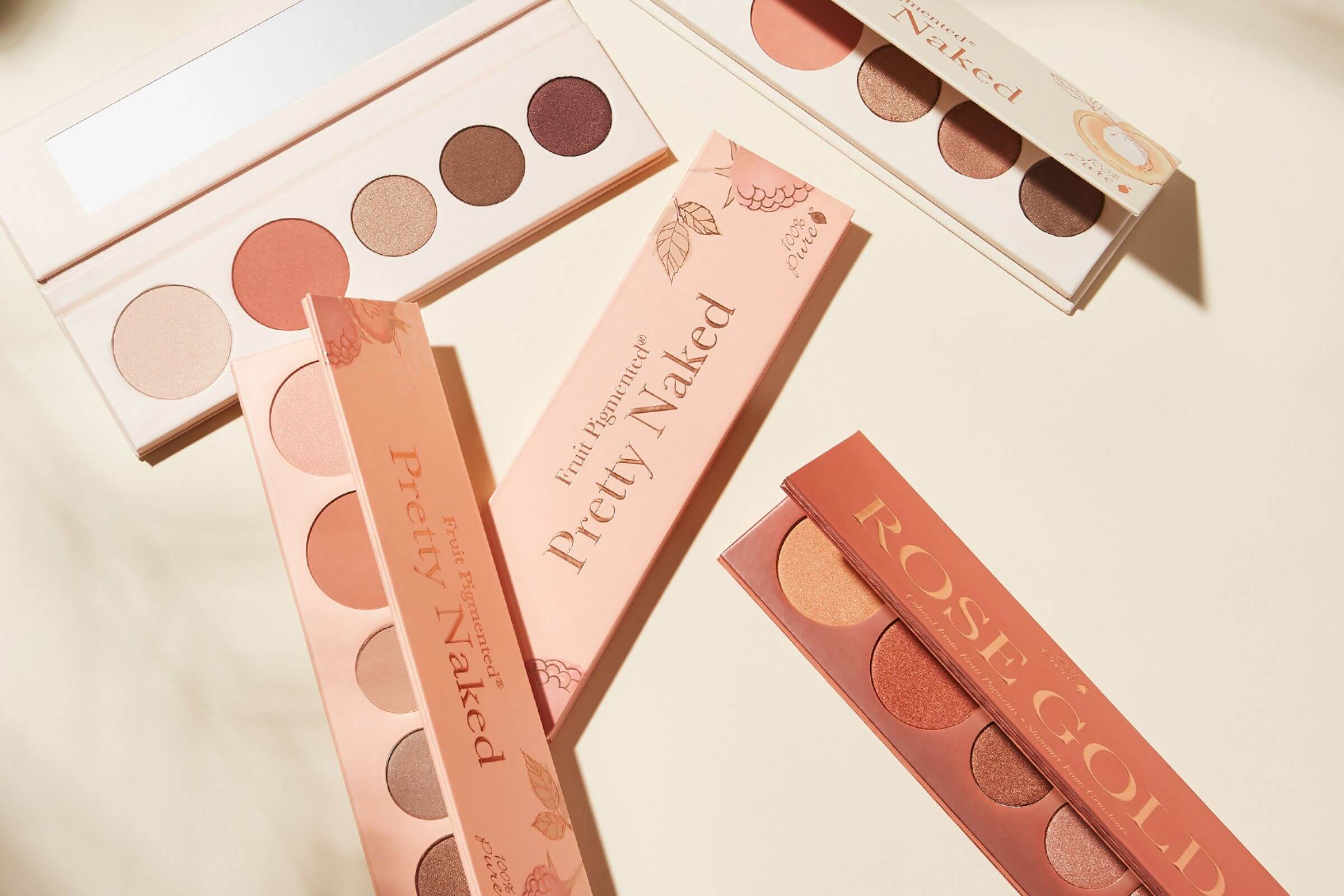 It's that time of year again! Labor Day, or as we like to call it "Shop till ya Drop" Day. And, what better way to celebrate than with a little bit of self care. If you've been thinking about replenishing that vanity cabinet then now is the time!
Even though you're probably in full fledged vacation mode and getting in some quality relaxation, you may want to pencil in some time to check out our favorite skincare and makeup products for the labor day holiday.
P.S. Did we mention that you can get free shipping from now till September 9th?!? Happy Labor Day shopping!!
Labor Day 2022 Beauty Picks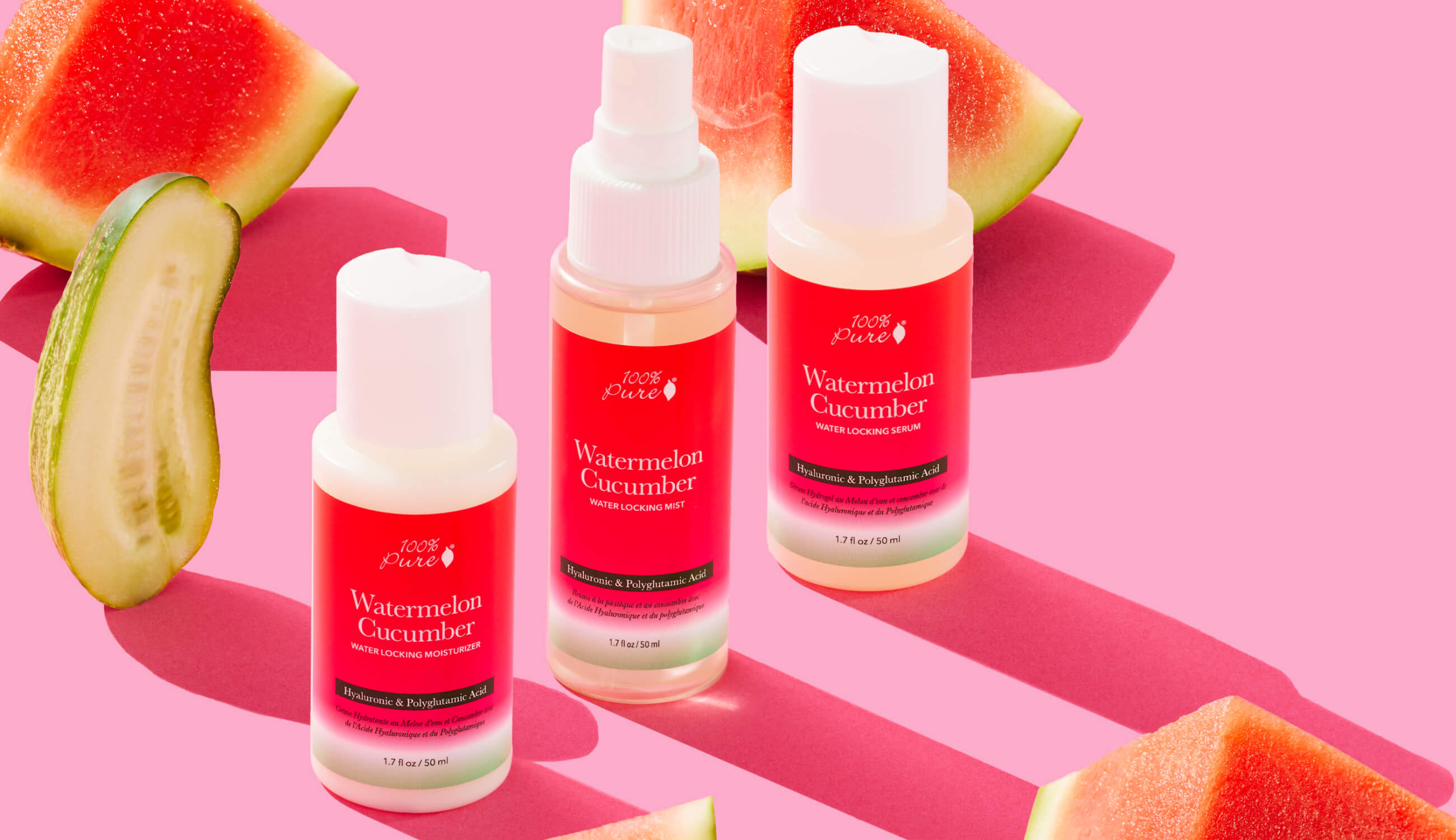 Skincare
If you haven't started incorporating a skincare routine into your day, here is your invitation to start! At 100% PURE we offer the purest skincare - all natural, organic and cruelty free - so that you can stay hydrated, glowing, and achieve a flawless complexion! Check out our top skincare picks for Labor Day.
Ultra Hydration:
Watermelon + Cucumber Trio
Our Watermelon + Cucumber Trio is entirely vegan, cruelty-free, paraben-free, and non-toxic. The base for our water locking moisturizer is organic aloe vera juice, and the base for our serum and mist consists of watermelon hydrosol and cucumber hydrosol.
Also including polyglutamic acid to visibly reduce lines and wrinkles, hyaluronic acid to improve moisture retention, Irish moss extract, and olive squalene to repair and nourish dry skin, the soothing ingredients in this skincare trio will leave your skin feeling moisturized and nourished without feeling greasy.
Antioxidant-Boosted SPF:
Green Tea SPF 30
As we all know, SPF is the most important step of your skincare routine. It's the key to preventing premature aging and hyperpigmentation, especially later in life.
Our Green Tea sunscreen is made with zinc oxide, potent green tea leaf extract, and vitamin E so that your skin will be more than protected from harmful UV rays. Water from cucumber and aloe vera quenches parched skin, and the addition of rosehip seed oil adds an extra boost of vitamin C to the mix.
It's All In The Eyes:
Bright Eyes Duo
One area of the face that is prone to dehydration resulting in fine lines and wrinkles is the skin underneath and around the eyes. We've got the solution to ensure that your under eye stays plump, hydrated and healthy.
Our #1 bestseller, Coffee Bean Caffeine Eye Cream, paired with a five-pack of our best-selling Bright Eyes Masks will de-puff, boost circulation, and brighten dark circles! Jam packed with hydrating nutrients, anti aging vitamins and caffeine from coffee and green tea this fan-favorite wakes up tired eyes in no time!
Gentle and Soothing Cleanser:
Lavender Oat Milk Cleanser
This unique powder formula features the gently exfoliating properties of baking soda and colloidal oatmeal, while green clay absorbs any excess oil without leaving the skin feeling stripped or dry.
A blend of calendula, geranium, coneflower, and chrysanthemum flowers are designed to keep skin in balance while reinforcing tone, texture, and hydration.
Brightening and Glow:
Vitamin C Serum
Life essentials include getting plenty of water and sleep, making time for ourselves, and using a vitamin C serum (seriously).
Vitamin C is known to brighten, firm, and hydrate thirsty and dry skin.
Its benefits include healing for redness and hyperpigmentation, which can be common in dry skin. Vitamin C is also going to add hydration, a visible glow, and textural support.
When the skin is dry, fine lines, dark circles, and sagging are magnified. So, vitamin C serum benefits the skin by bringing in powerful anti-aging support for a lifted, smoother look.
Newsletter
Subscribe
for more blog updates and exclusive discounts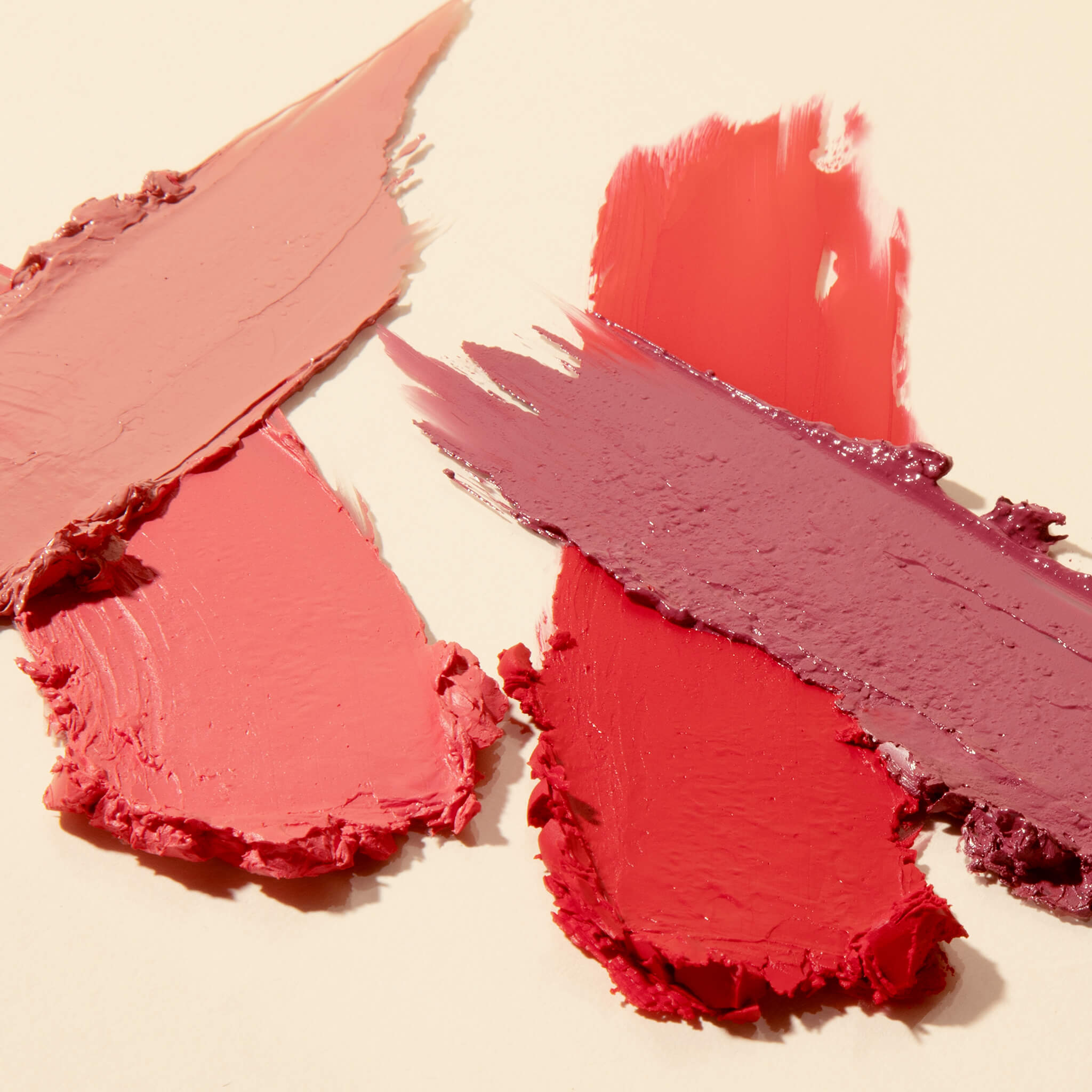 Makeup
Fruit-pigmented makeup anyone?
100% PURE uses only fruit, vegetables, tea, coffee, and cocoa to color our extensive collection of natural makeup products. Not only are our fruit pigments as natural as it gets, they're also chock-full of vitamins and antioxidants to offer naturally occurring, nutritional benefits to support skin health.
Let's take a peek at some of our favorite fruit pigmented® makeup products!
Keeping it 100% Natural:
Pretty Naked Palette
Our Fruit Pigmented® Pretty Naked Palette is a must-have makeup kit for building natural, luminous looks — think goddess vibes. Our original 'Naked' palette (the first-ever Naked palette) features a selection of creamy pinks, shimmery nudes, and flushed bronzes for you to play around with on your lids and cheeks.
Va va volume:
Maracuja Mascara
Blackberries are packed with antioxidants, so they work double duty in our mascara formula as both a natural pigment and vitamin-packed treatment.
While eyelash extensions might be having a moment right now, they're also pretty tough on both your schedule and your wallet. We're focusing on natural lashes: nourishing and strengthening them so they can shine solo.
One of the ways we do this is by staying away from the super drying pigments present in most mainstream mascaras (the ones that leave you with dreaded dry clumps and a thinner lash line over time); instead, we put blackberries to work in our Maracuja Mascara formula, for a deep and luscious purple hue that's dramatic but not damaging.
All Natural Foundation:
Fruit Pigmented® Cream Foundation
This creamy foundation glides on effortlessly, blends well, and gives medium to full coverage with a gorgeous glow. This is a great foundation if you are looking for an extra boost of moisture, or have dry skin that hates the feel of powder or matte finishes.
Gorgeous pigment from antioxidant-rich fruit and cocoa beans give this foundation buildable medium to full coverage, that lasts all day. Rich and creamy avocado butter pairs with rice powder to deliver a soft satin finish, while botanicals of chamomile and calendula calm and purify your skin for comfortable all-day wear.
Hydrated and Pigmented Lips:
Fruit Pigmented® Pomegranate Oil Anti-Aging Lipstick
For us, lipstick can't just look great and last a long time. It needs to feel amazing on the lips and MUST feature clean, nourishing ingredients. Enter the 100% PURE Pomegranate Oil Anti-Aging lipstick.
Our very own anti-aging formula feels like silk on the lips, leaving them feeling extra plump and soft. Colored from antioxidant and vitamin-packed fruit pigments like plum, raspberry, and grape for a versatile range of high pigment shades. Cocoa and shea butters give lips a nourished, satin finish and vibrant color that lasts all day long.
This list can go on and on. If we had it our way, we'd choose every single product as our favorite pick! But, don't just take our word for it. Visit the 100% PURE Best Sellers page and take a peek at our fan favorites for more clean, pure and natural products that will keep you glowing, not just for this labor day, but all year long!
Want more great content? Keep up to date with articles on the best ingredients for a healthy complexion, how to adopt clean habits, and simple skin care tips to a more radiant you.
We carefully hand-select products based on strict purity standards, and only recommend products we feel meet this criteria. 100% PURE™ may earn a small commission for products purchased through affiliate links.
The information in this article is for educational use, and not intended to substitute professional medical advice, diagnosis, or treatment and should not be used as such.
Sign up to our email newsletter for more blog updates and exclusive discounts.
< Older Post | Newer Post >