5 Tips for Applying Mascara
How to apply mascara, choosing the right formula, and more
Posted on November 15, 2021
Written by: 100% PURE ®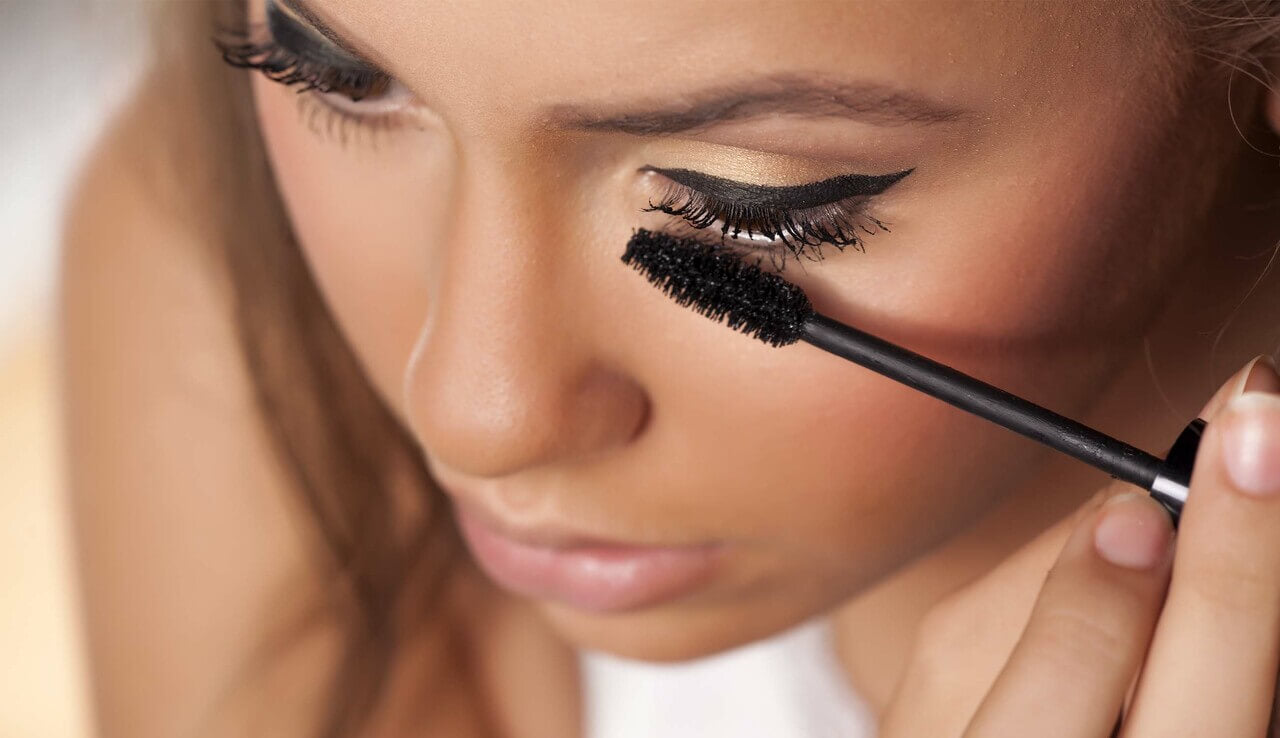 Lush eyelashes have the power to make our eyes look brighter, bigger, and more awake. Some are naturally blessed with long lashes, while the rest of us benefit from enhancements like mascara – that is, if it's applied to your lovely lash potential.
In our quest to accentuate natural beauty, we go to great lengths to help our real lash strands stand up and out. It's worth learning how to apply mascara to maximize those gorgeous peepers. Stay tuned for our tried and true tips for how to apply mascara and how you can achieve fuller lashes!
How to Pick the Right Mascara
Choosing a mascara can be overwhelming. They lengthen, thicken, volumize, and yes – even vibrate. Here's how to navigate all the hourglass, spherical and wavy shapes to find the right mascara for your lashes.
#1: Wand Shape
Short lashes or hooded eyelids: A long, thin brush with fine, short bristles and a lengthening formula will make your eyes look bigger.
Thin or fine lashes: A thick, round brush with compact bristles and a volumizing formula will help pull the mascara through your lashes sans clumps. It'll also make them look fuller and thicker.
Straight or short lashes: A curved brush forces your lashes to lift up and helps you hug your lashes from their roots to the tips.
Long lashes: A long wand with dense and fuzzy bristles or crisscrossed bristles – not like a perfect picket fence – gives lashes volume and a lot of coverage.
#2: Types of Mascara
There are basically two types of mascara: volumizing and lengthening – or mascaras that do both. For fine or thin lash gals wondering how to apply mascara, you'll want a volumizing, buildable formula that will give a fuller look that you can customize or layer.
If you have fuller, thicker lashes, go for a good all-rounder mascara. Going for heavier, false-lash formulas can weigh down the lashes and make them droop.
When lashes are shorter or you have a droopy eyelid, using two mascara types can be beneficial sometimes. Here's how to apply mascara in this case: apply a lengthening mascara first, then build up the volume with a thickening formula to add true va-va-voom to your lashes.
Newsletter
Subscribe
for more blog updates and exclusive discounts
#3: Ingredients
Since mascara is in such close contact with your precious peepers, be mindful of harmful ingredients to avoid in conventional toxic mascaras. Those include synthetic preservatives and artificial colors that can irritate your skin and eyes.
#4: Features
Just as there are plenty of mascara choices, there are no shortages of its features. Your daily usage of eye makeup will determine what type of mascara you really need.
Smudge-proof: Those with watery eyes (hint, going to a wedding) or who are exposed to windy or humid environments may want to opt for a waterproof mascara for a less smudgy look.
Color: Mascaras have a huge color family. While you can pick any color that strikes your fancy, black suits all kinds of makeup. Brown mascara is perfect for any subtle or daytime makeup look.
Growth-enhancing: If your lashes could use some growth, opt for a lash serum. That can help grow new lashes and add thickness, length, and density.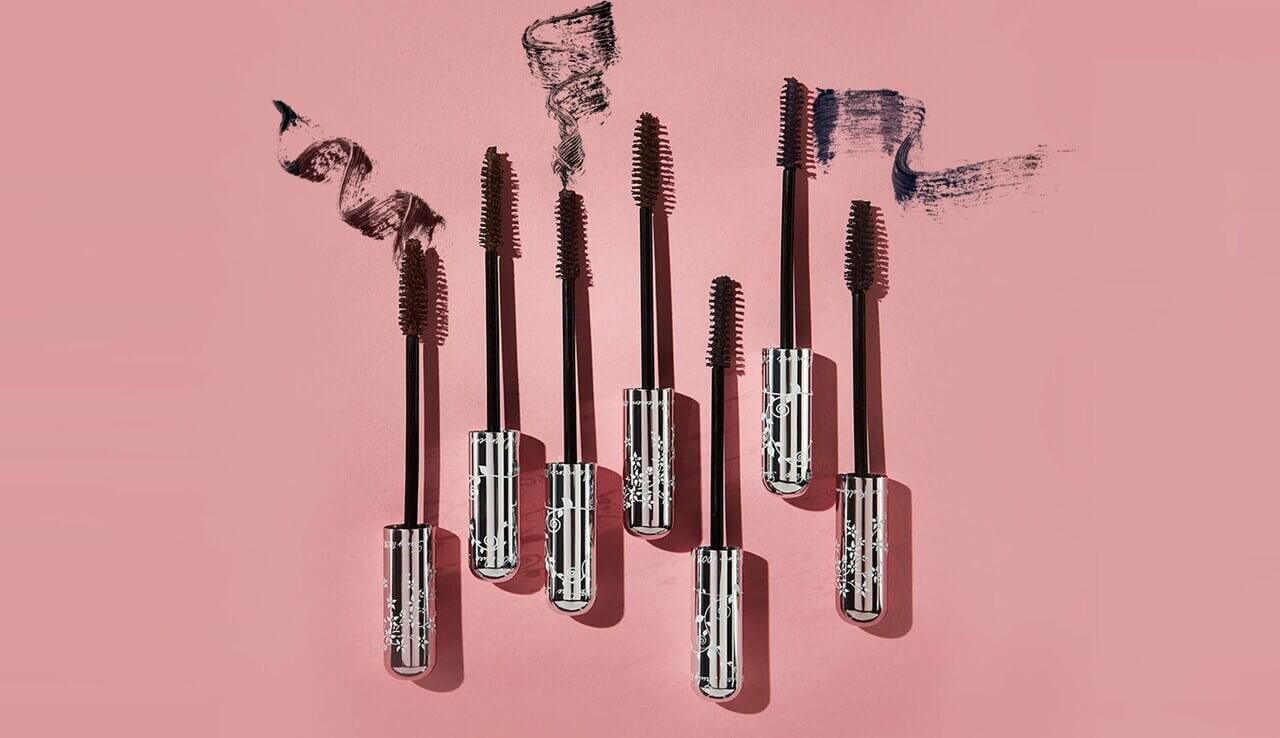 How to Apply Mascara: 5 Mascara Tips
For many of us, the way we apply mascara is second nature. This well-established routine usually involves our mouths inadvertently open, a bunch of swipes or zig-zagging on each eye, and voilà! But do you ever find yourself wondering how to apply mascara correctly? We're here to let you in on the best must-know mascara tips for fuller, luscious lashes.
#1: Apply a Lash Primer
Applying primer conditions lashes and prevents breakage. It also helps lashes curl more because they are malleable. Wait about 30 seconds for it to dry.
#2: Use an Eyelash Curler
Lash curlers are eye-dilic tools! These gems lift the lashes for a wide-eyed look. Gently squeeze your upper lashes in the curler once for about 10 seconds to avoid breakage.
#3: Apply Mascara
Here's how to apply mascara – at least it's our favorite way. Start by wiggling the wand a little at lash roots. Then, pull it straight through your lashes. This will help create separation and fullness. If you zigzag your wand too much, you're going to make your lashes zigzag.
PRO TIP: To build fuller lashes, start off by using a dry spoolie to brush on a light coating of translucent powder before applying mascara. The translucent powder acts like a lash-plumping, volumizing fiber. It bulks lashes and preps them for mascara.
#4: For Added Boldness
Wondering how to apply mascara for an extra glam look? If you're looking for more oomph, brush on an extra coat of buildable mascara until you get the desired length and volume. You can also try using sanitized tweezers to pinch lashes together for a bolder, 'clumped' look.
#5: Set Mascara for Oily Lids
If you have oily eyelids, use a dry spoolie and translucent powder to set your lashes.
We hope that with these handy mascara tips, you can totally revolutionize how your lashes look. If you're already a fan of big, fluttery lashes, then you know the transformative power that a great natural mascara has to achieve that coveted your-lashes-but-better look.
We carefully hand-select products based on strict purity standards, and only recommend products we feel meet this criteria. 100% PURE™ may earn a small commission for products purchased through affiliate links.
The information in this article is for educational use, and not intended to substitute professional medical advice, diagnosis, or treatment and should not be used as such.
Sign up to our email newsletter for more blog updates and exclusive discounts.
< Older Post | Newer Post >