Contouring 101: The Complete Guide to Shaping Your Face
Contour Your Face Like a Pro - Even If You're a Beginner
Posted on August 24, 2022
Written by: 100% PURE ®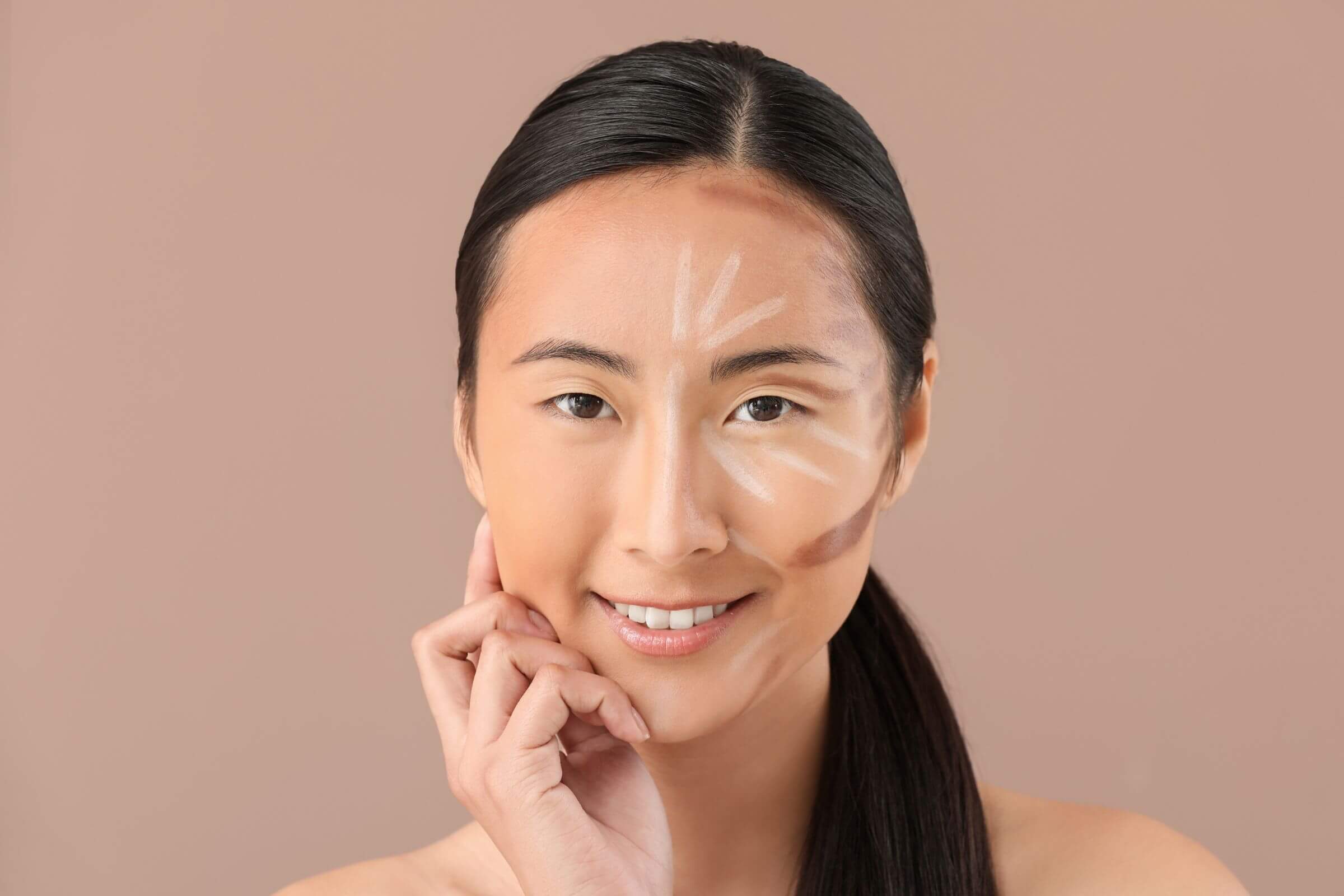 Raise your hand if you've ever ran to the bathroom mirror amped after seeing a contour tutorial only to end up with a contour that took a detour? Novices or contour connoisseurs alike, most of us have had a misguided contour blunder or two.
While the notion of contouring might seem time consuming, it doesn't have to be with the right direction. We're shining a highlight on how to contour your face in 5 easy steps - plus how to highlight - and the best contour products you can use to achieve a more sculpted complexion.
What Is Contouring?
You know that sculpted or 'snatched' look you often see on beauty influencers or on a certain celebrity sisterhood? That's contour. Essentially, when you contour you're slimming your face and enhancing your cheekbones or other facial features. What's behind this magic sorcery!?
Contouring is using shading or shadows to create an illusion of recession. Since contouring can help define or reshape your facial features, the areas that are not darkened or shaded then stand out! This can make your cheekbones look more pronounced, or your nose narrower – the eyes the limit!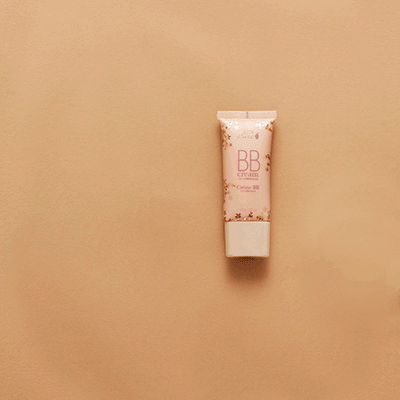 What Contour Products Should I Use?
Though we're not currently at the height and hype of the contouring movement, we're still excited about the idea of a sculpted look. Whether you're a newbie or pro contourer, we can guide you to a more sculpted Adonis self - albeit a more natural one than that of years past.
Your contouring 101 starts with the right products. We're talking about ditching the heavy foundation and concealers for natural, lightweight, wearable contour makeup. But that doesn't mean you can't add a little definition and pizzazz with a few easy strokes and products!
#1. Cream Contour
Here's the fun part – you don't need a fancy contour wand to create a magical chiseled complexion. You can use a cream contour to create shadows or enhance - or play down facial features. Choosing a cooler tone from our Fruit Pigmented® Cream Foundation collection can create contrast, sharpen, angels, and slim the face. Plus, it's colored from fruit, vegetable, and seed pigments for feel-good skin and antioxidant defense!
Newsletter
Subscribe
for more blog updates and exclusive discounts
#2. Powder Contour
The goal of contouring is to give yourself realistic-looking depth and dimension. It will be harder to create contours or shadows if you're using products that are difficult to blend, especially for beginners. To enhance the angles of your face, use a powder contour for faster blending.
A perfect matte base to build upon your contours is our Cocoa Pigmented Bronzer, which is infused with vitamin-rich fruits and natural cocoa pigment. All you'll need is a minute to apply this for contours and you'll be on your way to a natural looking chisel. Plus, it's easy to rub away if you're just learning to contour.
#3. Liquid Contour
The last thing we want is cakey makeup or a super defined contoured look. If you're looking for a contour that feels natural or like a 'second' skin, go for a natural concealer for contour makeup because of its effortlessly blendable and buildable coverage.
That "second skin" is our 2nd Skin Concealer that reigns supreme in any natural contour makeup routine. We tapped into healthy fruits and veggies to help color our natural concealers with an added infusion of skin-softening olive squalene to help you contour with the lightest, softest satin finish.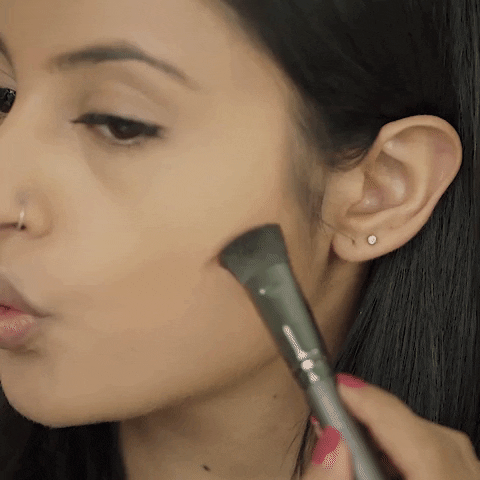 How to Contour Your Face in 5 Easy Steps
So, now that we've got the right contour products in our beauty arsenal, it's time for the next step in contouring 101: how to correctly contour your face. Contouring is much more approachable without detours and when its application time gets cut in half.
That's why we're paving the way to contour your face with a few easy steps that anyone – even beginners - can do with a few makeup tools or products!
STEP 1: Select Primer and Foundation
Select your usual foundation shade and apply as you normally would. Don't forget to set yourself up for success by starting with a Mattifying Primer or Luminous Primer.
PRO TIP: Use a kabuki brush or makeup blender to buff and blend this lightweight foundation into skin, starting at the center of the face and working outwards.
STEP 2: Shade Key Areas
As described above, choose a cream, powder, or liquid contour 1-2 shades DARKER of your normal foundation shade or a few shades darker than your skin tone. Apply your contour choice with a bigger/wider brush to your cheekbones and jawline rather than using a skinny brush tip. A larger shape fits perfectly into the angles and hollows of your cheeks and lower jaw, and yet is soft enough to blend out contour for a natural look.
PRO TIP: Use an angled contour brush to apply the contour or bronzer in a controlled technique in smaller areas such as the sides of your nose or hair line.
STEP 3: Blend It Out
Start with a lighter application at first. You can always add more to build the intensity. It's much harder to take away than to add on! Make sure to blend, blend, blend so there are no hard, visible lines.
STEP 4: Highlight
Contouring is great for enhancing and sculpting the structure of the face, but it's not the only trick up our makeup sleeve. If you're looking for quick definition, highlighting will do just the trick.
Find the areas on your face you want to accentuate – the tops of your cheekbones, brow bones, cupid's bow, bridge of your nose, and chin – to create the illusion of dimension and definition. Our Gemmed Luminizers are perfect for glorious shimmer and sparkle from real gemstones, while being ultra-nourishing for your skin.
PRO TIP: Use a skinny brush tip and a highlighter if you're wanting to contour your nose to make it appear slimmer, or add a pop of shimmer onto your eyelids or inner creases of your eyes.
Whether contouring is all the top beauty hype or signaling you out on your For You page, the face slimming-feature highlighting trend is here to stay. Hopefully with these surefire steps on how to contour and the right products to enhance your best features, you'll feel less intimidated about the notion of contouring – and more excited to try the famed chisel look for yourself.
We carefully hand-select products based on strict purity standards, and only recommend products we feel meet this criteria. 100% PURE™ may earn a small commission for products purchased through affiliate links.
The information in this article is for educational use, and not intended to substitute professional medical advice, diagnosis, or treatment and should not be used as such.
Sign up to our email newsletter for more blog updates and exclusive discounts.
< Older Post | Newer Post >