The best and brightest for defeating dark circles and puffy under eyes
Posted on October 12, 2020
Written by: 100% PURE ®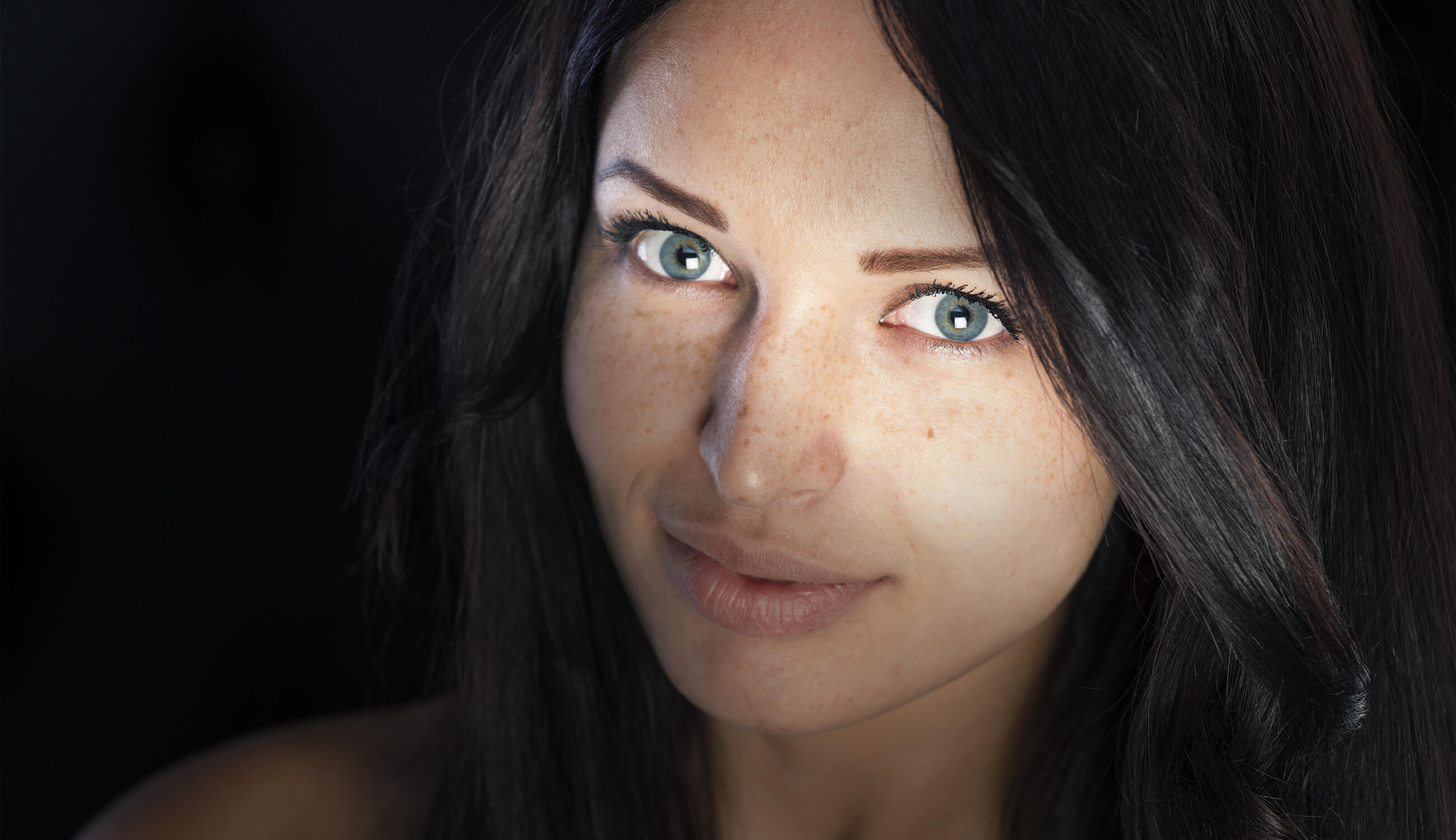 Nobody wants to wake up and face the day looking like a bad impression of a panda. While those snuggly tree lovers can rock the dark patches, we're not quite so lucky. When it's not possible to log a full night's sleep or dodge 'you look tired' comments, there can be a light at the end of the tunnel.
Enter brightening eye creams: the secret to wide-eyed peepers. We've put together our list of the best brightening eye creams, that can rescue puffy under eyes from daily dark circle disappointment.
Brightening Eye Creams That Really Work
If our eyes are the windows to our souls, we sure don't want them giving all our secrets away! Though most of us associate sleep deprivation with discoloration and puffiness under the eyes, the truth is those dismal dark circles are caused from multiple factors, from hormonal fluctuations to eye strain.
To ensure our eyes are presenting their best selves, it's important to give the delicate eye area the TLC it needs. By using targeted products suited to your specific needs, you can diminish signs of aging and exhaustion around your eyes.
Want to know which eye cream can keep the area under your eyes looking their best and brightest? You've come to the right place! Our favorite brightening eye treatments are made with clean, cruelty-free, and non-toxic ingredients.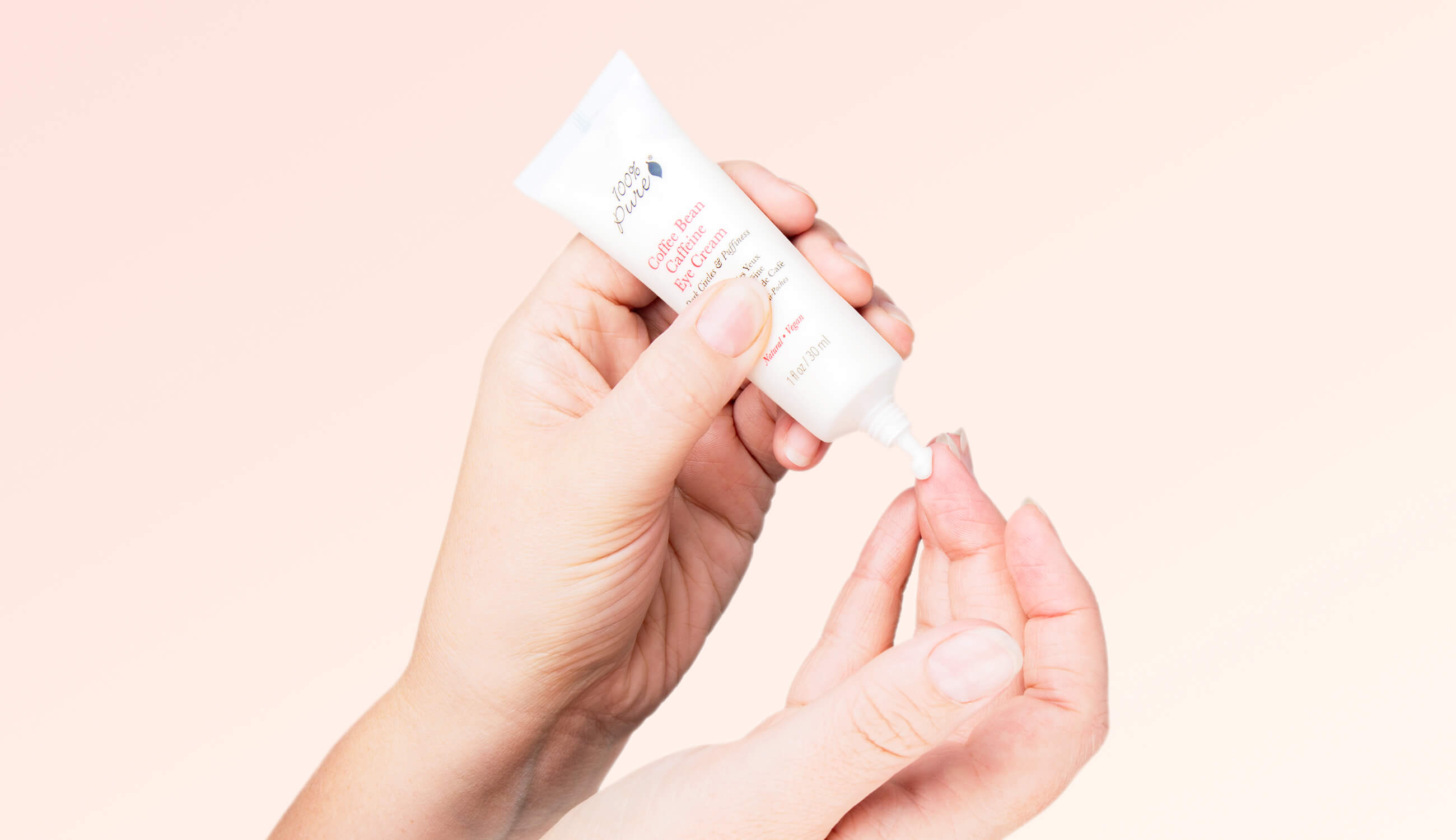 Best for De-Puffing
100% PURE™ Coffee Bean Caffeine Eye Cream
Did you rise, but not shine? If you've been searching high and low for a pick-me-up for your peepers, look no further than our best-selling Coffee Bean Caffeine Eye Cream. Best for de-puffing, this natural eye cream is vegan, cruelty-free, and contains 3 types of caffeine. Who What Wear actually named this eye cream one of the best products for faking a full night's sleep.
Our powerful de-puffer promptly lessens the appearance of bags and swelling, using a combination of stimulating green tea, coffee extract, and coffee cherry. This caffeinated triple-hitter boosts circulation and lessens under eye fluid retention that causes puffiness. Potent anti-aging vitamins and antioxidants awaken the eye area, and nourishing vitamin E and rosehip oil deeply nourish the delicate eye area.
Best for Dark Circles
100% PURE™ | Renée Rouleau
Deemed the best eye cream for dark circles, our fan favorite packs a triple dose of stimulating caffeine: an ingredient that experts agree helps with bluish undertones. Caffeine also improves circulation by constricting the blood vessels, meaning more awake and vibrant looking skin. In a soothing base of organic aloe vera, this hydrating formula easily enhances glow in the under-eye area.
We know our Coffee Bean Caffeine Eye Cream has a cult-like following in the best-of category for dark circles, but we wanted to share the spotlight with another renowned eye hero: Renée Rouleau's Vitamin C Eye Brightener.
From seasonal allergies to sleep deprivation, this high-performance eye brightener combats dark circles using Haloxyl: a mix of amino acids that triggers detox enzymes to eliminate dark pigments more efficiently. Anti-aging vitamins and firming peptides keep the delicate under eye skin hydrated and firm, while illuminating ingredients reveal brighter eyes.
Best for Oily Lids
Versed Brightening Eye Gel
If you're familiar with the nightmare of oily eyelids, don't worry – we've got some eye-opening news! Versed Vacation Eyes Brightening Eye Gel will have you saying good riddance to greasy lids, patchy eyeshadow, and floating liner with their fail-proof, fragrance-free solution.
The lightweight, effective eye gel tackles dark circles with brightening ginseng root, vitamin C, and niacinamide. Coffee seed extract boosts circulation and helps alleviate the appearance of dark circles. This eye gel gem cools on contact, giving your eyes a refreshing sensation, so you know it's working! It also ticks the natural boxes in being vegan, paraben-, sulfate- and cruelty-free.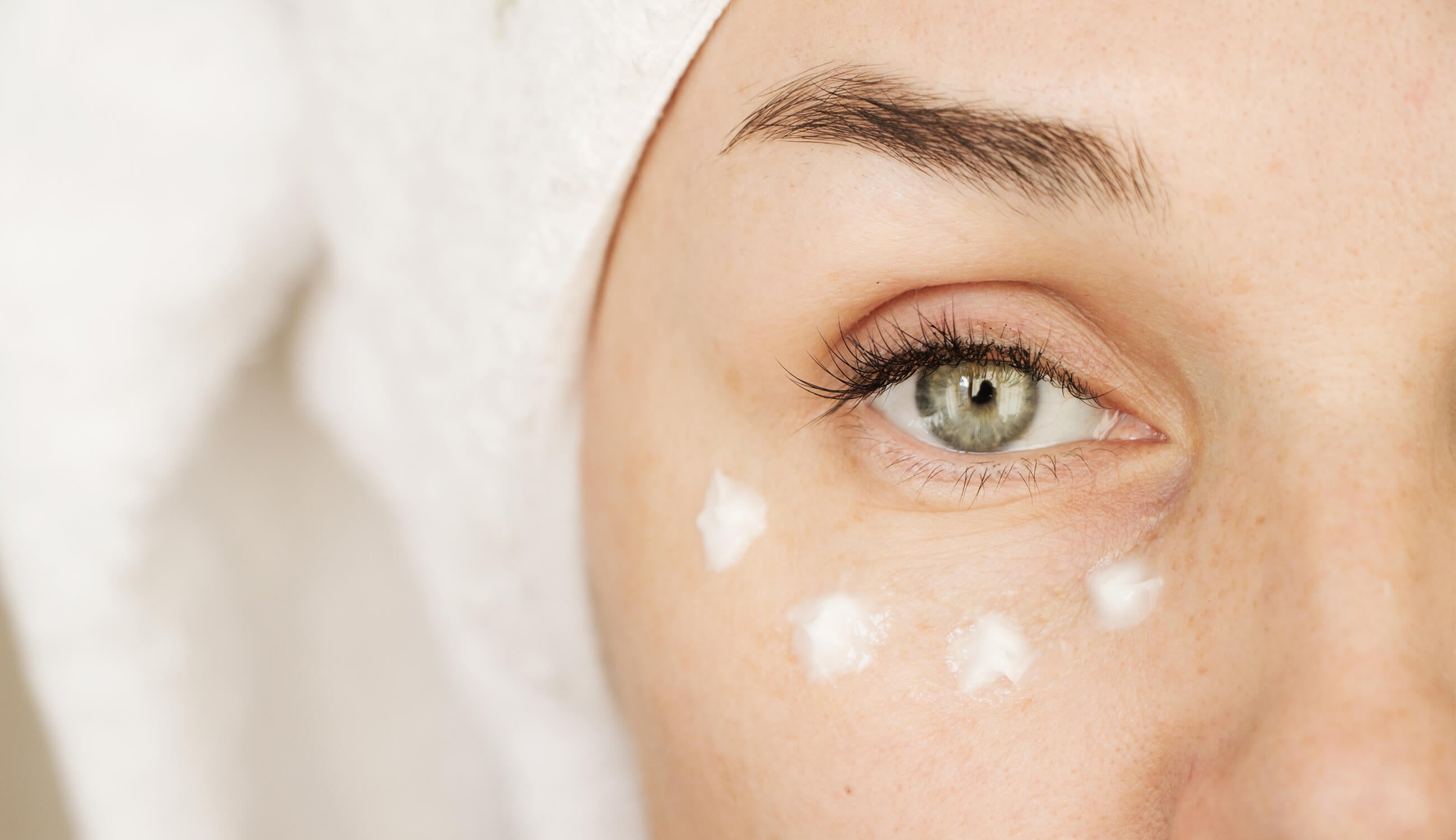 Best For Crow's Feet
Derma-E Firming DMAE Eye Lift
When it comes to eye treatments, one thing that never goes out of style is an eye cream for crow's feet. Still, it can be tough to know what to look for on the ingredients list for an effective eye cream. The Derma-E Firming DMAE Eye Lift helps take the guesswork out of the search for a multi-action eye cream that can visibly lift, firm, and brighten the eye area while smoothing crow's feet.
Packed with clinically proven natural ingredients like skin-firming DMAE, this concentrated eye cream banishes pesky lines and tightens the eye area. An antioxidant-rich blend of goji berry glycopeptides, citrus oils, and alpha lipoic acid boost brightness and add even greater lifting power. Super hydrator hyaluronic acid helps to lock in essential hydration, to erase signs of crepey dryness around the eyes.
Best for Moisture
Biossance Squalane + Peptide Eye Gel
Tired of looking tired, or constantly rubbing dry, dehydrated skin around the eyes? Look no further than Biossance Squalane + Peptide Eye Gel. This weightless, ultra-hydrating eye gel gives your eyes a well-rested look. Featuring a rich dual-peptide formula, this moisturizing eye gel reduces the look of puffiness, dark circles, and irritation to keep your eyes looking bright.
Formulated with vitamin C, niacinamide (a form of vitamin B3), Swiss apple stem cell extract, and green tea extract, this gel helps keep your under eye area plump and hydrated. This means your moisturizer and makeup can seamlessly glide over skin without flaking.
How to Apply a Brightening Eye Cream
Now that we've explored some best of's and benefits of natural eye creams, it's time to delve into the correct way to apply these for maximum results!
It's important to use caution when applying a brightening eye cream, as the skin around the eye area is very delicate.

For best results, use in the morning after drinking lots of water, or before bed if you've had a long day or night. This will help lessen morning dark circles and puffiness.

To ensure gentle application, use your ring fingers. Dispense onto one fingertip, then gently warm the cream between both fingers.

Gently pat the eye cream into clean skin; do not pull or tug. The warming in step 3 should help prevent the need for pulling or massaging.

Apply to the orbital eye area, following the shape of your eye socket. Apply below the eyes, around the inner and outer corners, across the top lid, and into the brow bone beneath the eyebrow.
We carefully hand-select products based on strict purity standards, and only recommend products we feel meet this criteria. 100% PURE™ may earn a small commission for products purchased through affiliate links.
The information in this article is for educational use, and not intended to substitute professional medical advice, diagnosis, or treatment and should not be used as such.
Sign up to our email newsletter for more blog updates and exclusive discounts.
< Older Post | Newer Post >