https://purity-res.cloudinary.com/image/fetch/q_auto:best,f_auto,fl_lossy,w_auto,c_limit,dpr_auto/https://cdn.shopify.com/s/files/1/0648/1955/products/9Izu25rXSO2850w4IKOq_1b55136f-814d-453e-ab8b-2eb34b7ef7be.png?v=1537463968
https://purity-res.cloudinary.com/image/fetch/q_auto:best,f_auto,fl_lossy,w_auto,c_limit,dpr_auto/https://cdn.shopify.com/s/files/1/0648/1955/products/0v7fflm4RqCJgZDk33Cx_e930e69d-85dc-4f09-8dee-82fe7d42f64b.png?v=1537463969
https://purity-res.cloudinary.com/image/fetch/q_auto:best,f_auto,fl_lossy,w_auto,c_limit,dpr_auto/https://cdn.shopify.com/s/files/1/0648/1955/products/f1GTeLRFR2CPhPZ4Mldf_01f38542-86eb-44d7-a63c-a6e77d469748.png?v=1537463969
https://purity-res.cloudinary.com/image/fetch/q_auto:best,f_auto,fl_lossy,w_auto,c_limit,dpr_auto/https://cdn.shopify.com/s/files/1/0648/1955/products/63WIwKUgSveEYXb4BGkf_ebad22aa-619e-4b8f-a181-a0c3314c7193.png?v=1537463969
https://purity-res.cloudinary.com/image/fetch/q_auto:best,f_auto,fl_lossy,w_auto,c_limit,dpr_auto/https://cdn.shopify.com/s/files/1/0648/1955/products/gYJV4BLRzGAPrCnu5pr5_acd340e9-d62d-4634-9e39-b141c76b5676.png?v=1537463969
https://purity-res.cloudinary.com/image/fetch/q_auto:best,f_auto,fl_lossy,w_auto,c_limit,dpr_auto/https://cdn.shopify.com/s/files/1/0648/1955/products/XYox05nqS12pl3XVskfX_f937dcc6-8368-4e64-87d5-8a848336ba72.png?v=1537463969
https://purity-res.cloudinary.com/image/fetch/q_auto:best,f_auto,fl_lossy,w_auto,c_limit,dpr_auto/https://cdn.shopify.com/s/files/1/0648/1955/products/w3dRUw8DRyy9XIwKHg6h_1cba6069-7793-4e31-ae4f-bdadf82df1d8.png?v=1537463969
https://purity-res.cloudinary.com/image/fetch/q_auto:best,f_auto,fl_lossy,w_auto,c_limit,dpr_auto/https://cdn.shopify.com/s/files/1/0648/1955/products/FlWgqj0ZQD231lonbq5t_87096e56-9e81-4fee-9b89-1f3d435e35bc.png?v=1537463969
https://purity-res.cloudinary.com/image/fetch/q_auto:best,f_auto,fl_lossy,w_auto,c_limit,dpr_auto/https://cdn.shopify.com/s/files/1/0648/1955/products/lf7X0QEvTVexMMbmXU7a_ca333f7a-e078-48de-97d5-9e5c3a211a32.png?v=1537463969
https://purity-res.cloudinary.com/image/fetch/q_auto:best,f_auto,fl_lossy,w_auto,c_limit,dpr_auto/https://cdn.shopify.com/s/files/1/0648/1955/products/QVYOFmz2Q7W4GH73RVbh_a49c801d-65f4-49f5-a763-ec3b403112f8.png?v=1537463969
https://purity-res.cloudinary.com/image/fetch/q_auto:best,f_auto,fl_lossy,w_auto,c_limit,dpr_auto/https://cdn.shopify.com/s/files/1/0648/1955/products/rgfNOGAoQUy4jf39OYAj_742ef0af-759b-46e5-8398-aadd6dd086f1.png?v=1537463969
https://purity-res.cloudinary.com/image/fetch/q_auto:best,f_auto,fl_lossy,w_auto,c_limit,dpr_auto/https://cdn.shopify.com/s/files/1/0648/1955/products/KPdpoKJaSlev2rviq1Md_b9707374-3657-4281-9cf2-94e087ad0d7d.png?v=1537463969
https://purity-res.cloudinary.com/image/fetch/q_auto:best,f_auto,fl_lossy,w_auto,c_limit,dpr_auto/https://cdn.shopify.com/s/files/1/0648/1955/products/VAVShfNaQhKS8k8AyRkE_091b70c2-bdcc-4152-9d22-91128d55b5cc.png?v=1537463969
https://purity-res.cloudinary.com/image/fetch/q_auto:best,f_auto,fl_lossy,w_auto,c_limit,dpr_auto/https://cdn.shopify.com/s/files/1/0648/1955/products/BYqYXuCOSmiscJaUod6g_cb8a27ab-2473-4133-87a0-d58f55c2c361.png?v=1537463969
https://purity-res.cloudinary.com/image/fetch/q_auto:best,f_auto,fl_lossy,w_auto,c_limit,dpr_auto/https://cdn.shopify.com/s/files/1/0648/1955/products/rQLKZzXTIqAbmGLwiH7r_e5a51efc-a73d-4401-bc76-21d32708d991.png?v=1537463969
https://purity-res.cloudinary.com/image/fetch/q_auto:best,f_auto,fl_lossy,w_auto,c_limit,dpr_auto/https://cdn.shopify.com/s/files/1/0648/1955/products/B7c29BJcRRKq2UBckjWy_2db89fb7-2d28-4ca1-87a5-258bf3f156e3.png?v=1537463969
https://purity-res.cloudinary.com/image/fetch/q_auto:best,f_auto,fl_lossy,w_auto,c_limit,dpr_auto/https://cdn.shopify.com/s/files/1/0648/1955/products/CqDUvTVbTzuIdelWJwXP_313acc40-8459-473e-a0b5-d9784f682586.png?v=1537463969
https://purity-res.cloudinary.com/image/fetch/q_auto:best,f_auto,fl_lossy,w_auto,c_limit,dpr_auto/https://cdn.shopify.com/s/files/1/0648/1955/products/QYwJnFhNSaWYqEtIg5lB_8d38bc37-7b90-415b-88a5-0ece2eb7a1a2.png?v=1537463969
https://purity-res.cloudinary.com/image/fetch/q_auto:best,f_auto,fl_lossy,w_auto,c_limit,dpr_auto/https://cdn.shopify.com/s/files/1/0648/1955/products/UHoEu99SQkabHh60XxHm_b2b7ad81-3ac1-4823-a3fa-611a03714f6d.png?v=1537463969
https://purity-res.cloudinary.com/image/fetch/q_auto:best,f_auto,fl_lossy,w_auto,c_limit,dpr_auto/https://cdn.shopify.com/s/files/1/0648/1955/products/rs1tHaKASnyud63RBfOM_b91a7e8c-b95f-4a4a-9574-688843b112a4.png?v=1537463969
https://purity-res.cloudinary.com/image/fetch/q_auto:best,f_auto,fl_lossy,w_auto,c_limit,dpr_auto/https://cdn.shopify.com/s/files/1/0648/1955/products/mDr6qRCQiOfgSYXOXz3g.png?v=1537464005
https://purity-res.cloudinary.com/image/fetch/q_auto:best,f_auto,fl_lossy,w_auto,c_limit,dpr_auto/https://cdn.shopify.com/s/files/1/0648/1955/products/T3vdWHYRNm8yDZe50xmg.png?v=1537464005
https://purity-res.cloudinary.com/image/fetch/q_auto:best,f_auto,fl_lossy,w_auto,c_limit,dpr_auto/https://cdn.shopify.com/s/files/1/0648/1955/products/FAD0I0USROCAgDgFM1qC.png?v=1537464005
https://purity-res.cloudinary.com/image/fetch/q_auto:best,f_auto,fl_lossy,w_auto,c_limit,dpr_auto/https://cdn.shopify.com/s/files/1/0648/1955/products/OtMJvJiTI966QSsU2FAQ.png?v=1537464005
https://purity-res.cloudinary.com/image/fetch/q_auto:best,f_auto,fl_lossy,w_auto,c_limit,dpr_auto/https://cdn.shopify.com/s/files/1/0648/1955/products/ky6flkYWTmWaiPHXW7Sg.png?v=1537464005
https://purity-res.cloudinary.com/image/fetch/q_auto:best,f_auto,fl_lossy,w_auto,c_limit,dpr_auto/https://cdn.shopify.com/s/files/1/0648/1955/products/mSJX9zCETW6YEGoqKzee.png?v=1537464005
https://purity-res.cloudinary.com/image/fetch/q_auto:best,f_auto,fl_lossy,w_auto,c_limit,dpr_auto/https://cdn.shopify.com/s/files/1/0648/1955/products/jlc5i5beSYqP04EUP851.png?v=1537464005
https://purity-res.cloudinary.com/image/fetch/q_auto:best,f_auto,fl_lossy,w_auto,c_limit,dpr_auto/https://cdn.shopify.com/s/files/1/0648/1955/products/HtInIWaTjWtw3J7Kg1dT.png?v=1537464005
https://purity-res.cloudinary.com/image/fetch/q_auto:best,f_auto,fl_lossy,w_auto,c_limit,dpr_auto/https://cdn.shopify.com/s/files/1/0648/1955/products/vZYR9cUYTyF1PrsywCKx.png?v=1537464005
https://purity-res.cloudinary.com/image/fetch/q_auto:best,f_auto,fl_lossy,w_auto,c_limit,dpr_auto/https://cdn.shopify.com/s/files/1/0648/1955/products/Ef1skfmATZiw1IUlSqHT.png?v=1537464005
https://purity-res.cloudinary.com/image/fetch/q_auto:best,f_auto,fl_lossy,w_auto,c_limit,dpr_auto/https://cdn.shopify.com/s/files/1/0648/1955/products/DG0EPFWRTXKJRNZ8lCxL.png?v=1537464005
https://purity-res.cloudinary.com/image/fetch/q_auto:best,f_auto,fl_lossy,w_auto,c_limit,dpr_auto/https://cdn.shopify.com/s/files/1/0648/1955/products/Xsc028i5SpqmDdbXFVPj.png?v=1537464005
https://purity-res.cloudinary.com/image/fetch/q_auto:best,f_auto,fl_lossy,w_auto,c_limit,dpr_auto/https://cdn.shopify.com/s/files/1/0648/1955/products/7V04sVqNSLCMApeRKmpZ.png?v=1537464005
https://purity-res.cloudinary.com/image/fetch/q_auto:best,f_auto,fl_lossy,w_auto,c_limit,dpr_auto/https://cdn.shopify.com/s/files/1/0648/1955/products/yAYkZuNiS3GveotcMBpX.png?v=1537464006
https://purity-res.cloudinary.com/image/fetch/q_auto:best,f_auto,fl_lossy,w_auto,c_limit,dpr_auto/https://cdn.shopify.com/s/files/1/0648/1955/products/hJID8RmtSH2f1sb84UWu.png?v=1537464006
https://purity-res.cloudinary.com/image/fetch/q_auto:best,f_auto,fl_lossy,w_auto,c_limit,dpr_auto/https://cdn.shopify.com/s/files/1/0648/1955/products/7tOJplo9RKnIyPYVZjX7.png?v=1537464006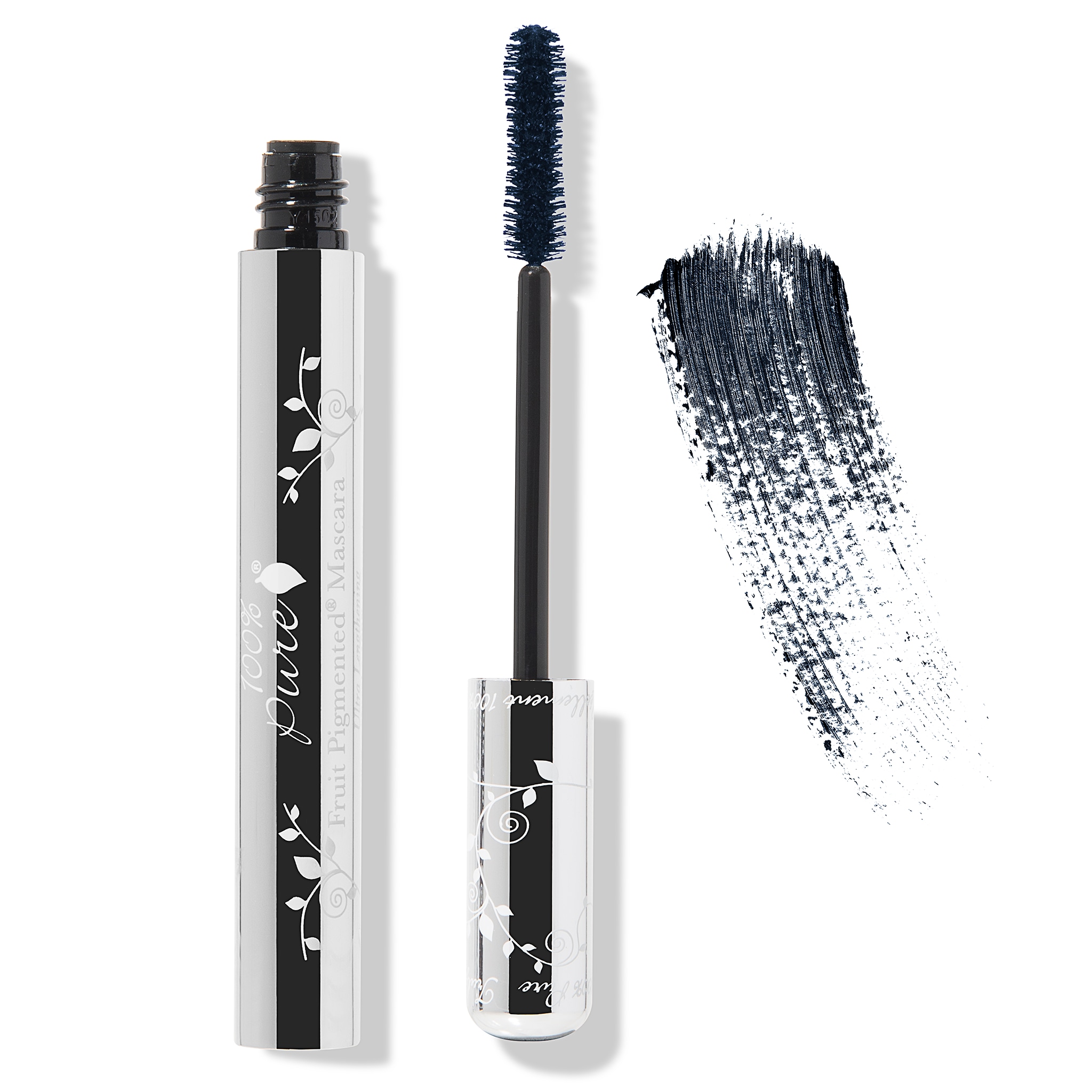 Fruit Pigmented® Ultra Lengthening Mascara
Fruit Pigmented®

Natural

Cruelty Free
Lengthens and separates lashes without clumping, smudging, or flaking. Coats each lash with conditioners and natural pigment from black tea, berries, and cocoa.
Just add Coconut Butter Soap to your cart, meet $45.00 threshold to unlock, and use code COCOBUTTER at checkout! While supplies last.
Our fruit pigmented® Ultra Lengthening Mascara lengthens and separates lashes without clumping, smudging, or flaking. Fitted with a slim hourglass wand to coat each lash in healthy conditioners and stunning natural pigment from black tea, berries, and cocoa. This mascara formula is water resistant and free of coal tar, teflon, and other toxic petrochemicals.

Shade Chart

Blueberry

A deep denim blue.

Black Tea

Is a midnight black.

Blackberry

A deep, neutral purple.

Dark Chocolate

A deep, cocoa brown.

Directions

Holding the mascara wand flat against the roots of your lashes, wiggle upwards to the tips. After a few moments, apply second coat. Continue to apply coats until desired length is achieved. For added length, curl lashes before applying.

Every ingredient we use is beneficial, here are a few:

Black Tea

Black Tea clarifies skin and fights free radical damage.

Vitamin E (Tocopherol)

Vitamin E restores and protects from free radical damage.

Oat Protein

Oat Protein conditions hair and skin.

Wheat Protein

Wheat Protein strengthens and replenishes nutrients.

Provitamin B5

Provitamin B5 moisturizes and strengthens.

Complete list of ingredients:

Camellia Sinensis Leaf Extract (Black Tea)*, Tocopherol (Vitamin E), Cera Alba (Honey Beeswax), Rubus Fruticosus Fruit Extract (Blackberry Extract), Ribes Nigrum Fruit Extract (Blackcurrant Extract), Rubus Idaeus Fruit Extract (Raspberry Extract), Hydrolyzed Oat Protein (Oat Protein), Hydrolyzed Wheat Protein (Wheat Protein), Pantothenic Acid (Pro-vitamin B5), Fucus Vesiculosus Extract (Seaweed Powder), Coconut Stearic Acid (Coconut Acid), Mica, Theobroma Cacao Seed Butter (Cocoa Butter), Pearl Powder, Oryza Sativa Germ Powder (Rice Powder), Theobroma Cacao Extract (Cocoa Powder), Coffea Arabica Seed Extract (Powdered Coffee Beans), Mel (Lavender Honey), Origanum Vulgare Leaf Extract (Oregano Extract), Thymus Vulgaris Flower/Leaf Extract (Thyme Extract), Rosmarinus Officinalis Leaf Extract (Rosemary Extract), Lavandula Angustifolia Flower/Leaf/Stem Extract (Lavender Extract), Hydrastis Canadensis Extract (Goldenseal Extract) * Certified Organic

The mascara was easy to apply.

The mascara enhanced the appearance of my lashes.

The mascara didn't flake off throughout the day.
The mascara lengthened the look of my lashes.
Fruit Pigmented® Ultra Lengthening Mascara
has a rating of
4.5
stars based on
2885
reviews.
Customer Reviews
mascara
lashes
eyes
eyelashes
smell
mascaras
color
ingredients
black tea
products
JB
01/12/2018
Jennifer B
Atlanta, GA
The BEST Mascara
I purchased the 100% Pure fruit pigmented mascara in Black Tea for the first time I think in 2014? Since then it has been my go to and pretty much only mascara I use. Generally I don't use water proof mascara, so it's been perfect for me. My lashes look false when I wear it. I've also tried the BlackBerry (purple tint) and it was lovely, but I prefer black. HIGHLY recommend this product!! Already have sisters hooked. 10 stars!!
DW
01/12/2018
Danielle Williams
Mount Laurel NJ
My most Favorite Mascara Ever!
This mascara has become my go to Mascara for everything! I refuse to buy another brand or type! The mascara number 1 smells wonderful, no funky weird chemical smells, it glides on smooth and makes my lashes really pop !- I have no issues with clumping and it certainly makes my lashes look long and beautiful. I love that the product is not tested on animals, has natural ingredients and is healthy for me! I do not think i will buy another type of mascara (unless it's from 100% pure) again.
The best!
This mascara smells amazing and it's a really great product!!!
Dark chocolate version is very clumpy!
The Darcy chocolate mascara gets very clumpy, especially on the lower lashes. It does apply very dark looking, it's deff not brown but it does look less black then the other versions. IT SMELLS AMAZZZZZZZZING! I only use this on my top lashes, but I'm disappointed that it clumps so much. The other versions for clump as much, but this mascara line def is clumpier than the maracuja line, but the maracuja is not as long lasting as this one. If you want lighter, fluffy lashes go for the maracuja, if you want thicker and longer lashes go for this one.
Didn't expect how great it is
I received the blueberry as part of a gift. It is the best all natural mascara I've used. It is also top 3 best mascaras I've use din general. It is build-able to add length and a bit of volume for a false lash look. Love the smell, how the lashes fee and it doesn't smear after an 8hr work day. the only con so far is that its a bit difficult to get all the residue off once you start taking it off. I am in love! Just ordered it in Black Tea.
Complete the Package
Continue Shopping →