The Best Lengthening Mascara Is Made With Tea
Learn more about our best-selling lash lengthening mascaras, plus tips and tricks for applying
Updated on September 2, 2018
Written by: 100% PURE®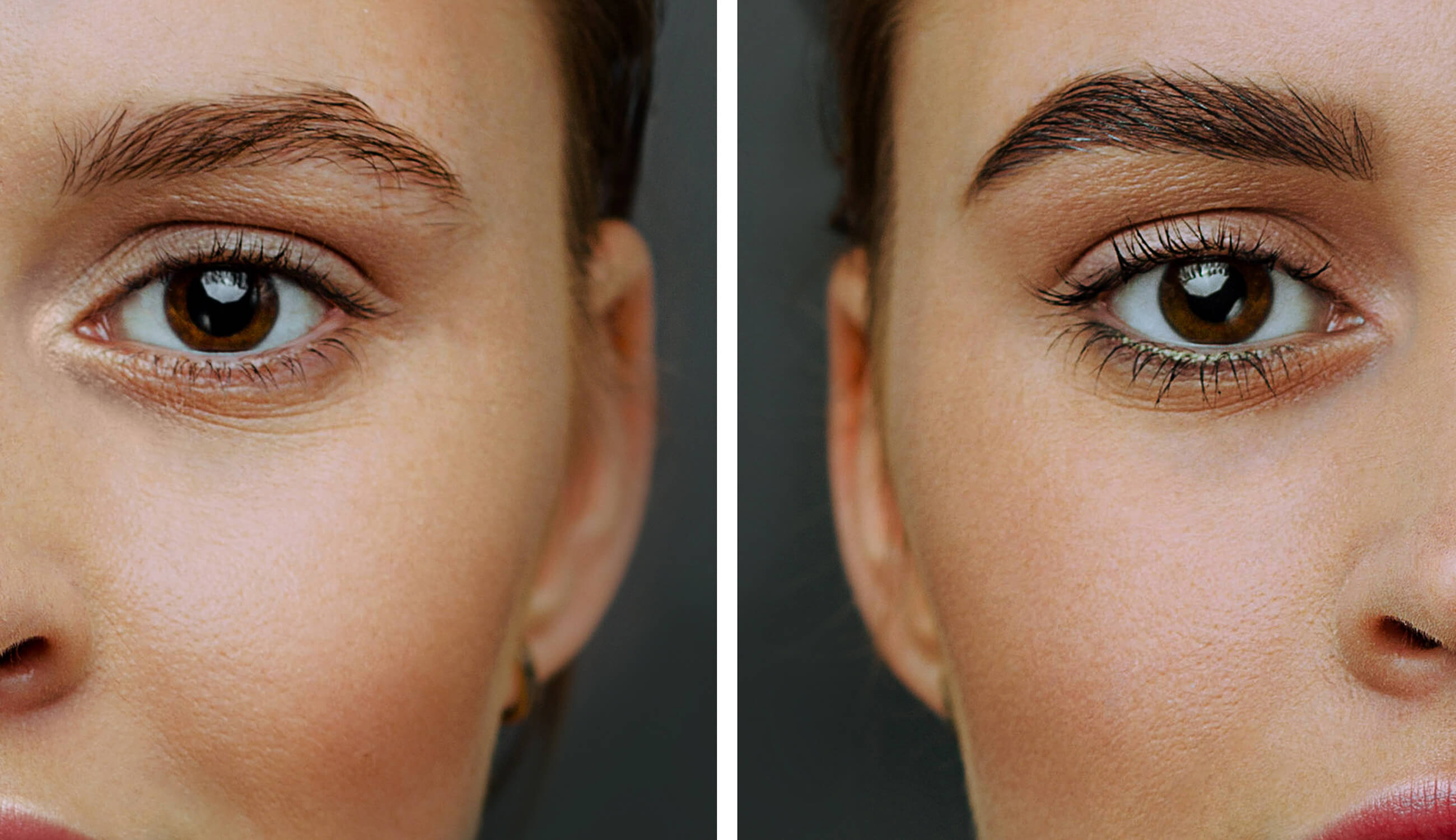 Meet our original, our classic, our first love: Fruit Pigmented® Ultra Lengthening Mascara. This mascara continues to be one of our top selling products, and maintains a five star status for good reason. This formula makes lashes look super long, even without damaging eyelash extensions! No need to turn to false lashes, ladies!
What makes these the best lengthening mascaras? What sets them apart from others on the market is that they actually condition your lashes while you wear them. You'll get the obvious benefit of beautifying your eyes, but over time, your lashes are actually getting healthier! In this formula, lashes are nourished with organic green tea and vitamin E. Our most lengthening mascara formula is fitted with a wand that effortlessly reaches each eyelash. This mascara separates, defines, and adds length and dimension to each lash. Our natural mascaras are long lasting, non-clumping, and water-resistant.
Another plus for the best lengthening mascara? No tugging is necessary when removing our mascaras, since they easily come off with our Blood Orange Cleansing Balm. Makeup removal is key, since eyes are one of the most delicate parts of your body. So it's especially critical that ingredients applied near your eyes are the most pure of all! Always remember to swap out ANY mascara at least every three months. This prevents bacteria from growing and keeps your eyes safe, healthy, and happy.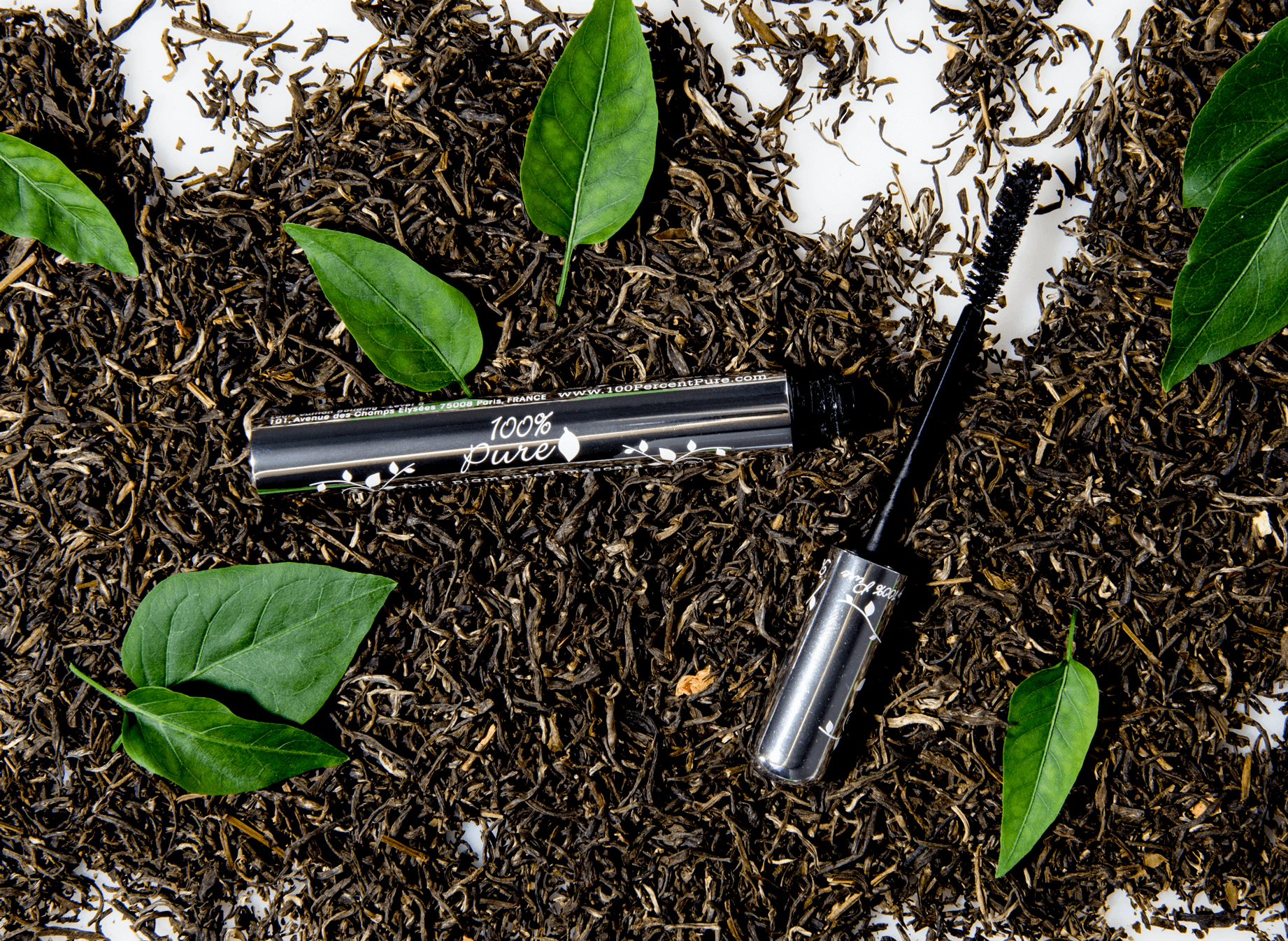 Beneficial Ingredients in Our Mascaras
Black Tea: This is used to created the black pigments in the Black tea mascara, but included in most shades of our fruit pigmented mascara. Black tea contains caffeine, which can help to stimulate lash growth
Vitamin E: A powerful antioxidant that conditions lashes
Blackberry Extract, Blackcurrant Extract, Raspberry Extract: These are the fruit extracts used to color our natural mascaras. They naturally contain loads of vitamins and antioxidants
Oat Protein: Helps to strengthen and lengthen lashes
Wheat Protein: Helps to strengthen and lengthen natural lashes by helping to heal dry brittle lashes. Also makes lashes look thicker and longer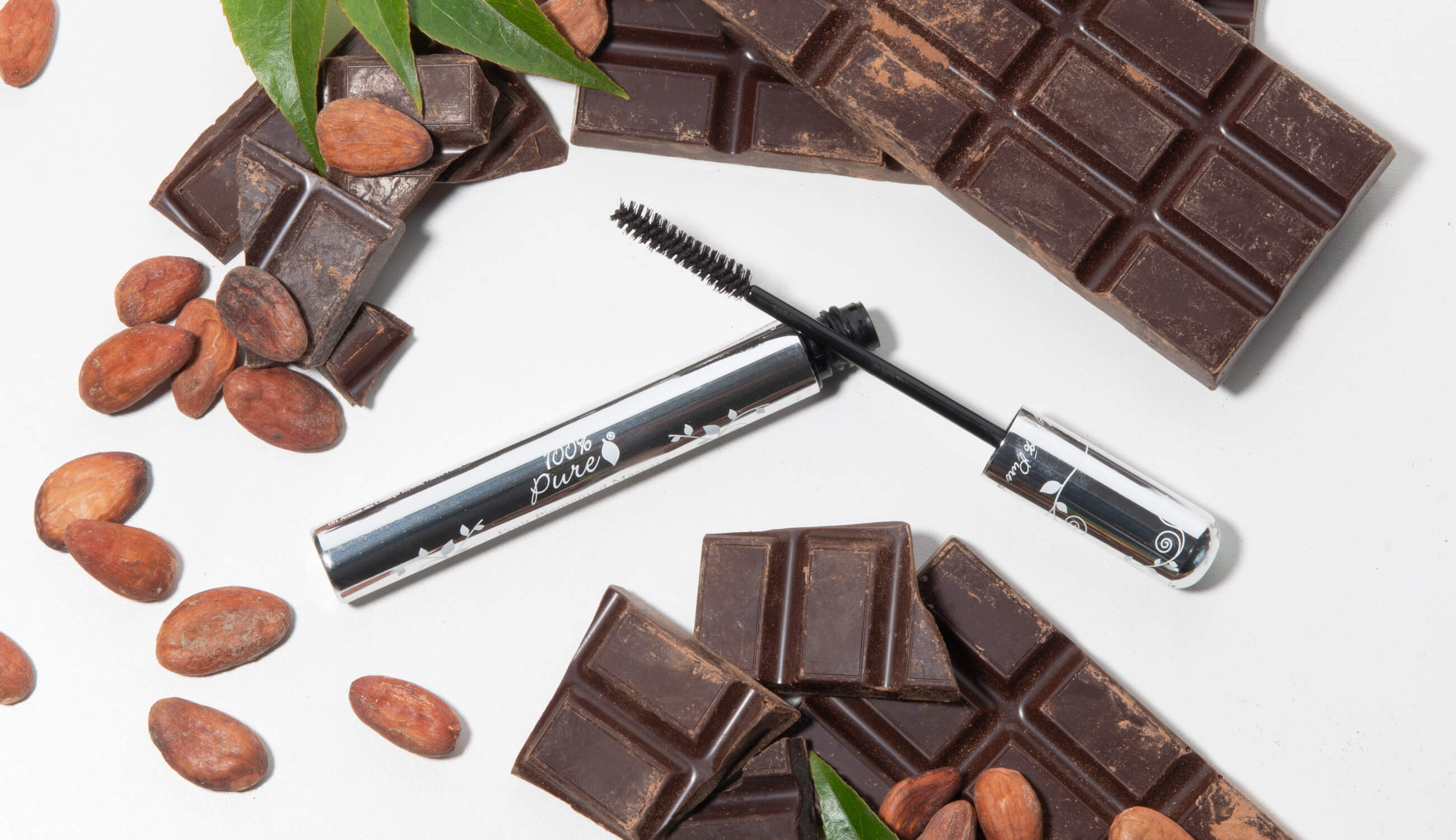 Cocoa: Antioxidant rich pigment that adds shine, volume, and can even help promote hair growth thanks to its protein and riboflavin content
Pro-vitamin B5: Nourishes and moisturizes lashes, and seals in moisture
Seaweed Powder: Contains vitamins and minerals that are nourishing to lashes and may even help to thicken lashes
Lavender Honey, Oregano Extract, Thyme Extract, Rosemary Extract, Lavender Extract, Goldenseal Extract: Our natural preservative system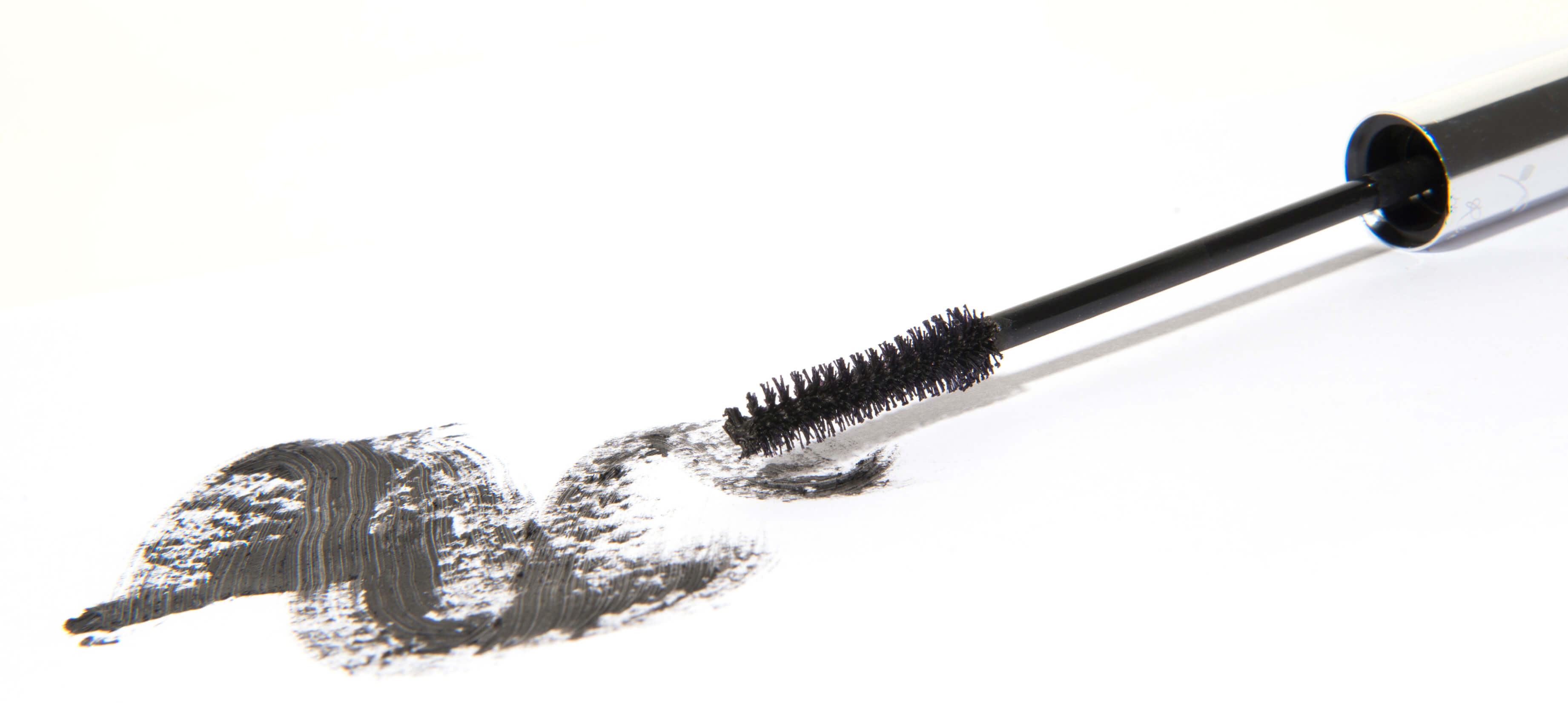 Mascara Ingredients to Avoid
Did you know that many brand name mascaras use harmful ingredients? They can be harmful to your lashes, eyes, and even internal health, but are still used. As you learn a bit more about these conventional mascara chemicals and toxins, imagine the danger of putting them directly onto your eyelashes. Our eyes are so sensitive and delicate that it's a wonder these ingredients would ever be allowed anywhere near them!
Parabens: These are preservatives found in foods, beverages, packaging, and more. According to the American Chemical Society, parabens are also in 85% of personal care products -- scary! The EPA has concluded that parabens artificially mimic estrogens in the body. They can lead to a host of problems -- including various disorders and cancers. If you're worried about parabens in your products, we'll tell you more here!
Aluminum Powder: This is a neurotoxin that is said to be worse than mercury, as it is a "Known human nervous system toxicant". (EWG) Another worrisome side effect of aluminum powder is that cumulative exposure can hinder the body's ability to eliminate mercury. Yikes!
Retinyl Acetate (Vitamin A Acetate): Can cause biochemical or cellular level changes, causing toxicity and potentially mutated genes. Nope, not the kind that turn you into a superhero!
Formaldehyde: Known carcinogen. Skin irritant that can cause severe allergic reactions
Synthetic Dyes: Artificial colorants believed to be toxic and carcinogenic; labeled as FD&C or D&C, followed by a color and number, i.e. FD&C Red 40
Coal Tar: Known carcinogen. Causes severe allergic reactions and is linked to several diseases and disorders
Imidazolidinyl Urea: Acts as a formaldehyde releaser, and can trigger severe immune system response
Thimerosal: Mercury-based element that may cause skin irritation, allergic reactions, and neurotoxicity
We haven't even scratched surface on the toxic ingredients that we leave OUT of our fruit pigmented® mascaras!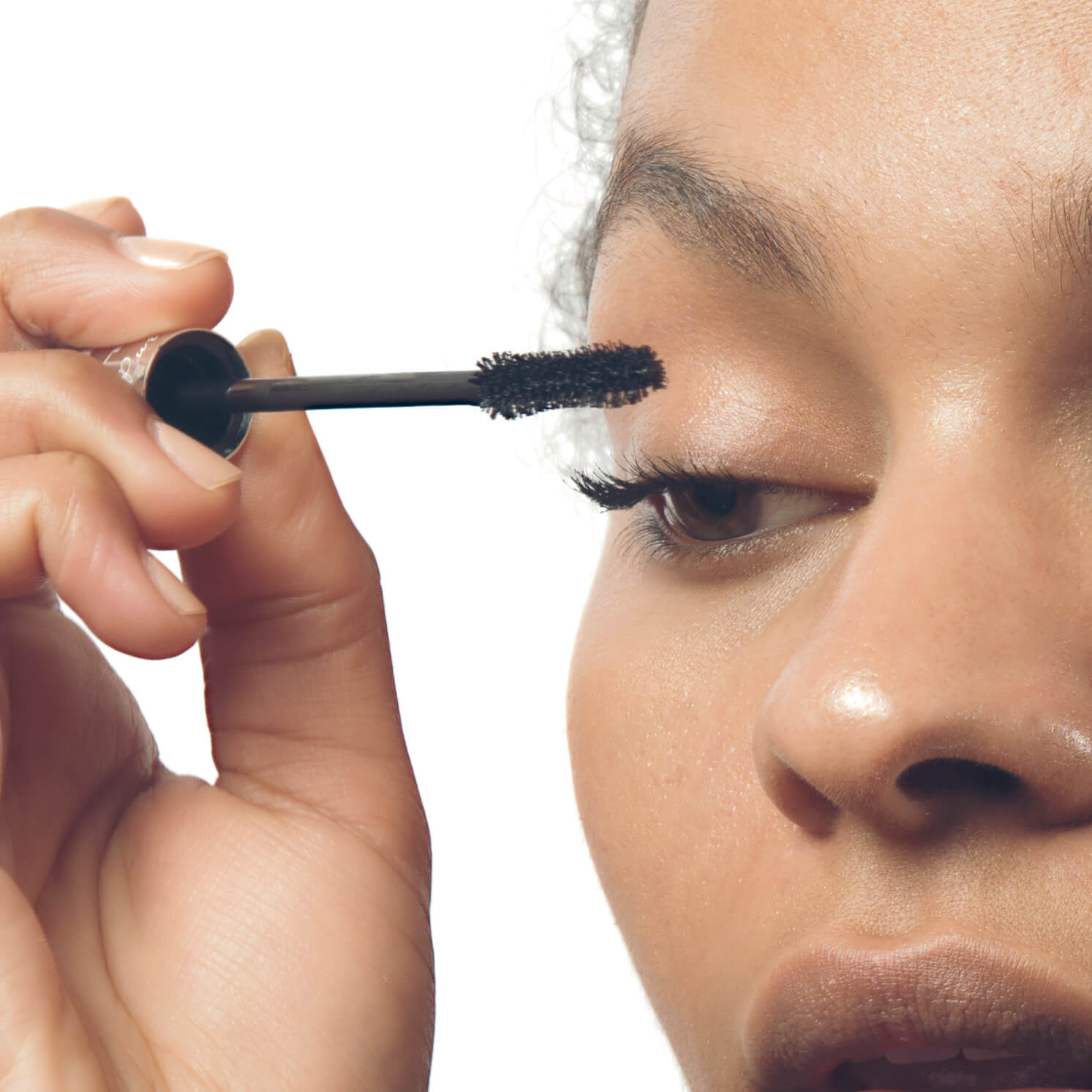 Tips and Tricks for Applying Mascara
Since our mascara formulas are buildable, you can create a dramatic lash effect with more than one layer. You can add coats until you get the desired length and volume. Bend the bristle brush to create a heavier application

Any 100% PURE cleanser can remove this mascara but our Blood Orange Cleansing Balm works best for removing heavier applications

Get creative with color! Apply a colored mascara like Blueberry / Blackberry on the tips, and Black Tea on the base for an ombre lash effect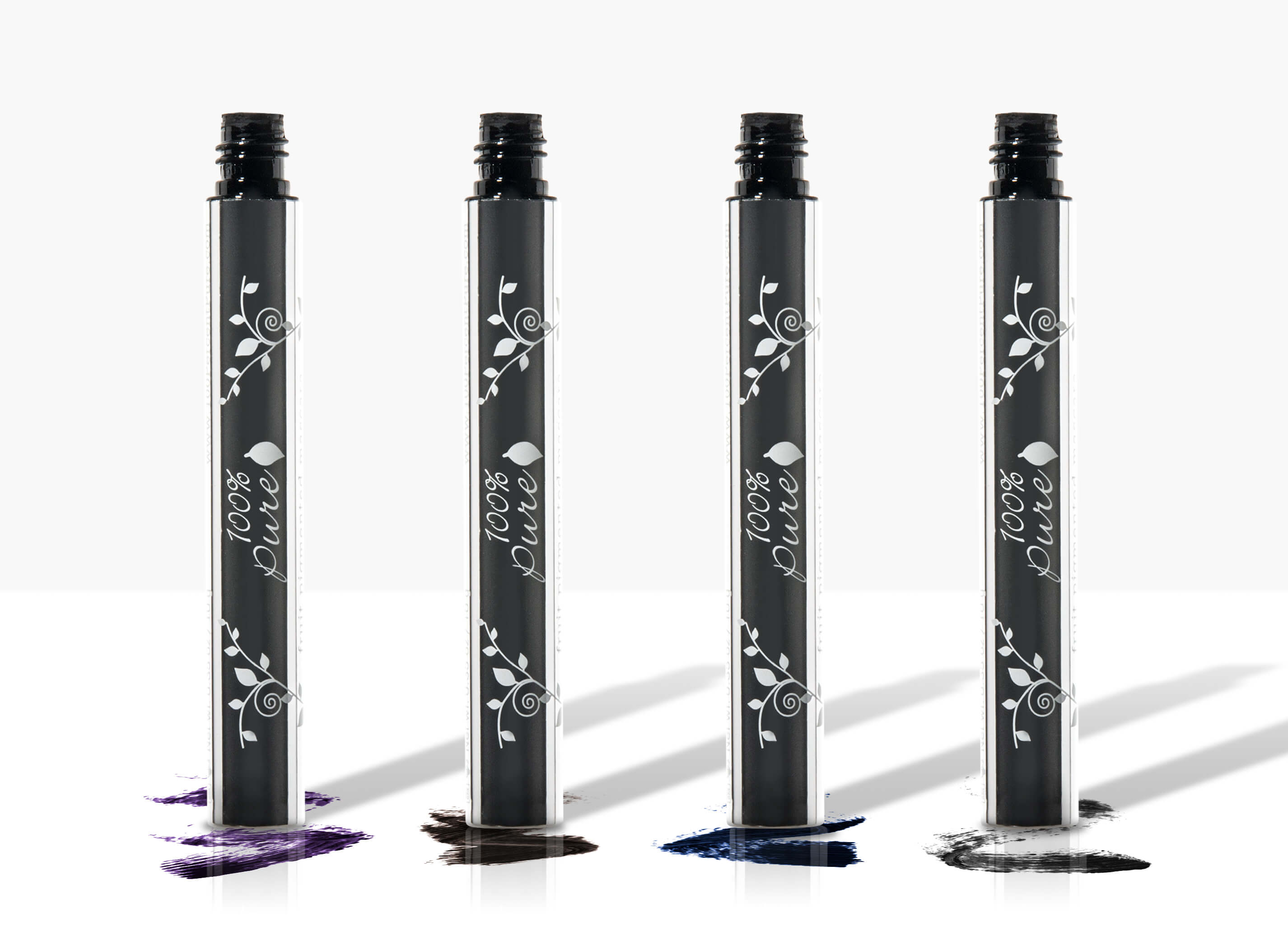 Which Mascara Color Works with Which Eye Color?
If you love our Black Tea Ultra Lengthening Mascara, you're in luck! There are four different shades for you to try in the best lengthening mascara lineup! Blackberry is a deep purple mascara that's subtle enough for everyday wear. It's not a bright, overwhelming pop of color as some might think. Blackberry is great for making green or hazel eyes pop. Blueberry Ultra Lengthening Mascara can help to enhance blue, grey and brown eyes. Our Dark Chocolate shade enhances blue, green and hazel eyes. LASH but not least, black of course is flattering and dramatic on every eye color. Get set to stun with this water-resistant, smudge-proof, flake-free, vegetarian mascara formulas.
Looking for a vegan mascara or gluten-free mascara formula? Our Fruit Pigmented Maracuja Mascara is both vegan and gluten-free. It's a lightweight formula made with maracuja oil derived from passion fruit seeds. Since it's so light and airy on lashes, it helps to keep a curl without weighing them down. All of our fruit pigmented® mascaras get their coloring (and delicious scents) from pure fruit pigments, cocoa, and micronized tea leaves. No toxic chemicals or artificial dyes here!
We carefully hand-select products based on strict purity standards, and only recommend products we feel meet this criteria. 100% PURE™ may earn a small commission for products purchased through affiliate links.
The information in this article is for educational use, and not intended to substitute professional medical advice, diagnosis, or treatment and should not be used as such.
Sign up to our email newsletter for more blog updates and exclusive discounts.
< Older Post | Newer Post >