From Leaf to Lash: How the Best Natural Mascara Is Made
From Leaf to Lash: How the Best Natural Mascara Is Made
Posted on February 22, 2018
Written by: 100% PURE®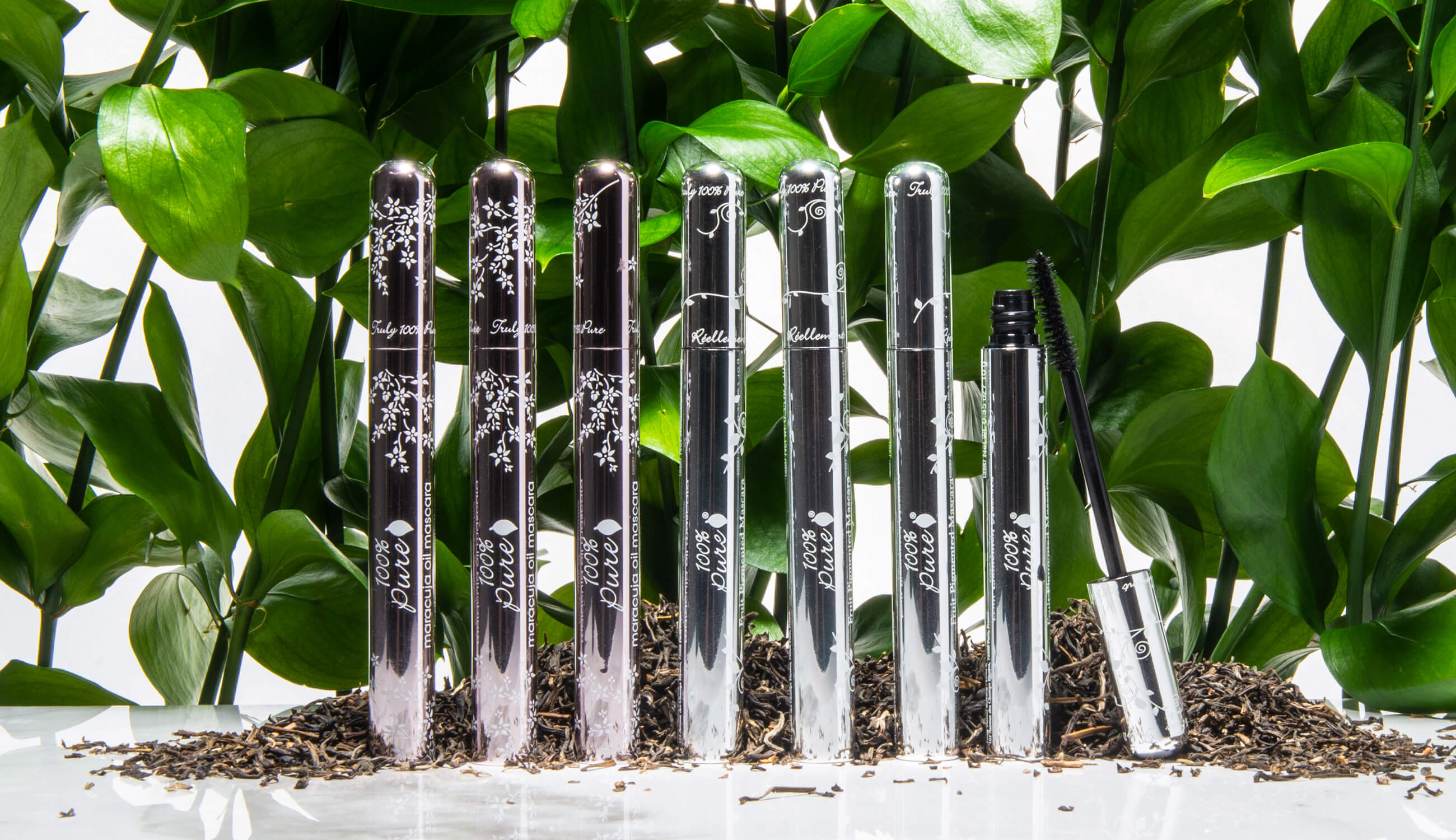 Did you know that many of the so-called 'best mascaras' sold today use ingredients that can be harmful to your lashes, eyes, and even internal health? As you learn a bit more about these conventional mascara chemicals and toxins, imagine the danger of putting them directly onto your eyelashes. We believe in protecting our sensitive, delicate lashes from dangerous synthetic chemicals. That's why we've created the best natural mascara for keeping your pretty peepers safe and looking flawless.
Instead of using coal tar and petrochemicals to color your lovely lashes, 100% PURE has created a process that goes straight from leaf, to lash. We use caffeine rich black tea leaves to color lashes and stimulate lash growth in our natural mascaras. We want the processes behind our natural cosmetics to be totally transparent, so we've laid out our step-by-step natural mascara process! It's so simple, that it could only be natural.
From Leaf to Lash: How We Make Our Natural Mascaras
Step 1
Camellia sinensis tea leaves are fermented into black tea leaves
Step 2
Black tea leaves are then milled into a super fine powder, ready to be added to natural mascara formula as pigment.
Step 3
Black tea leaves are blended with lash conditioning vitamin E, pro-vitamin B5, and oat and wheat proteins to create a healthy, lash strengthening natural mascara base. Conventional beauty brands might use chemical conditioners like retinyl acetate to condition your lashes — at 100% Pure, we believe in using ingredients that are good for your entire body in the long term. That's why we steer clear of retinyl acetate and other harmful chemicals, and opt for natural but powerful alternative, like concentrated black tea!
Step 4
Seaweed powder is added to thicken and volumize lashes for added drama, and healthier looking lashes
Step 5
Antibacterial herbs of oregano, thyme, and rosemary are added to prevent bacterial and mold growth, in order to preserve the natural mascara formula. Most mascaras use unhealthy, potentially dangerous parabens to preserve their formulas. Research has shown that parabens can pose a serious threat to human health, which is why we've created products that can help you to steer clear of these dangerous ingredients.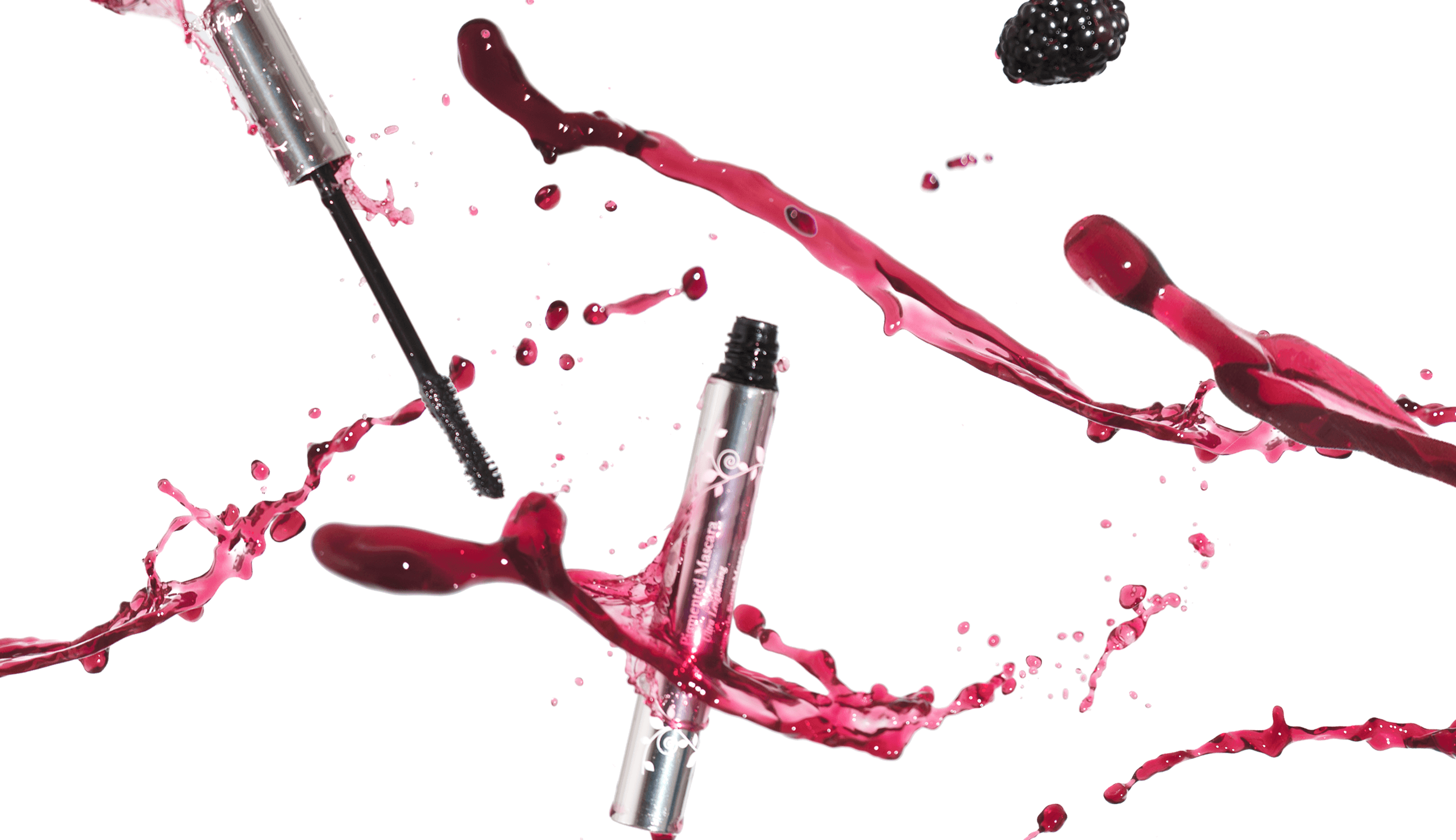 Step 6
Depending on which shade of natural mascara we're making, chocolate or berry pigments are added for a pop of color, over the black tea base color. Most mascara brands use carcinogenic coal tar or heavy metal dyes to create colored mascaras. Aluminum powder is one colorant that's commonly found in conventional mascara, and which can seriously harm the human body. Not only are our fruit pigments safe to use, they're also rich in antioxidants and other nutrients that can actually benefit your body and health.
Step 7
Instead of using synthetic teflon or silicone to keep this natural mascara from smudging, we add beeswax and coconut stearic acid. This also makes our mascara water-resistant
Step 8
Ta-da! A totally natural mascara is ready to pamper and beautify your lashes!
Top 3 Offenders in Conventional Mascaras
        It's important to understand which synthetic chemicals you should keep an eye out for whenever you're shopping for mascara. The three ingredients below are commonly found in conventional mascara formulas, and can have harmful effects on your lashes, and your body as a whole:
Parabens: Most clean beauty lovers have probably already heard that parabens are harmful to human health. However, it's hard to under-exaggerate the danger that these chemicals can pose to our bodies. Not only can parabens irritate our skin and disrupt our immune systems — according to the EWG, their estrogen-mimicking properties also mean that they may contribute to estrogen-related cancers such as breast cancer.

Parabens are commonly used as preservatives to help mascara formulas last longer. Instead of harmful chemicals, natural beauty brands like 100% Pure opt for plant-based preservatives like radish root ferment filtrate, oregano extract, and rosemary extract whenever possible.

Aluminum powder: Aluminum powder is another common mascara ingredient that presents a serious threat to human health. The EWG has compiled research on this ingredient to find that aluminum powder poses risks of neurotoxicity and organ system toxicity. It's highly absorbative, making it an even greater concern to internal health.

Retinyl acetate: Retinyl acetate is another fairly common mascara ingredient that may have alarming effects on our bodies. According to research amassed by the EWG , this ingredient can cause biochemical changes at the cellular level, and may also pose a risk of cancer and organ system toxicity.

Retinyl acetate is commonly used as a conditioning agent in conventional skincare and beauty products. In contrast, our mascaras condition your lashes the natural way, with healthy, plant-based ingredients like maracuja oil.
Reviews for Our Natural Mascaras
If you're still not sold on our process for keeping your eyes and lashes safe, see what other customers are saying about both our Ultra Lengthening and Maracuja volumizing natural mascaras!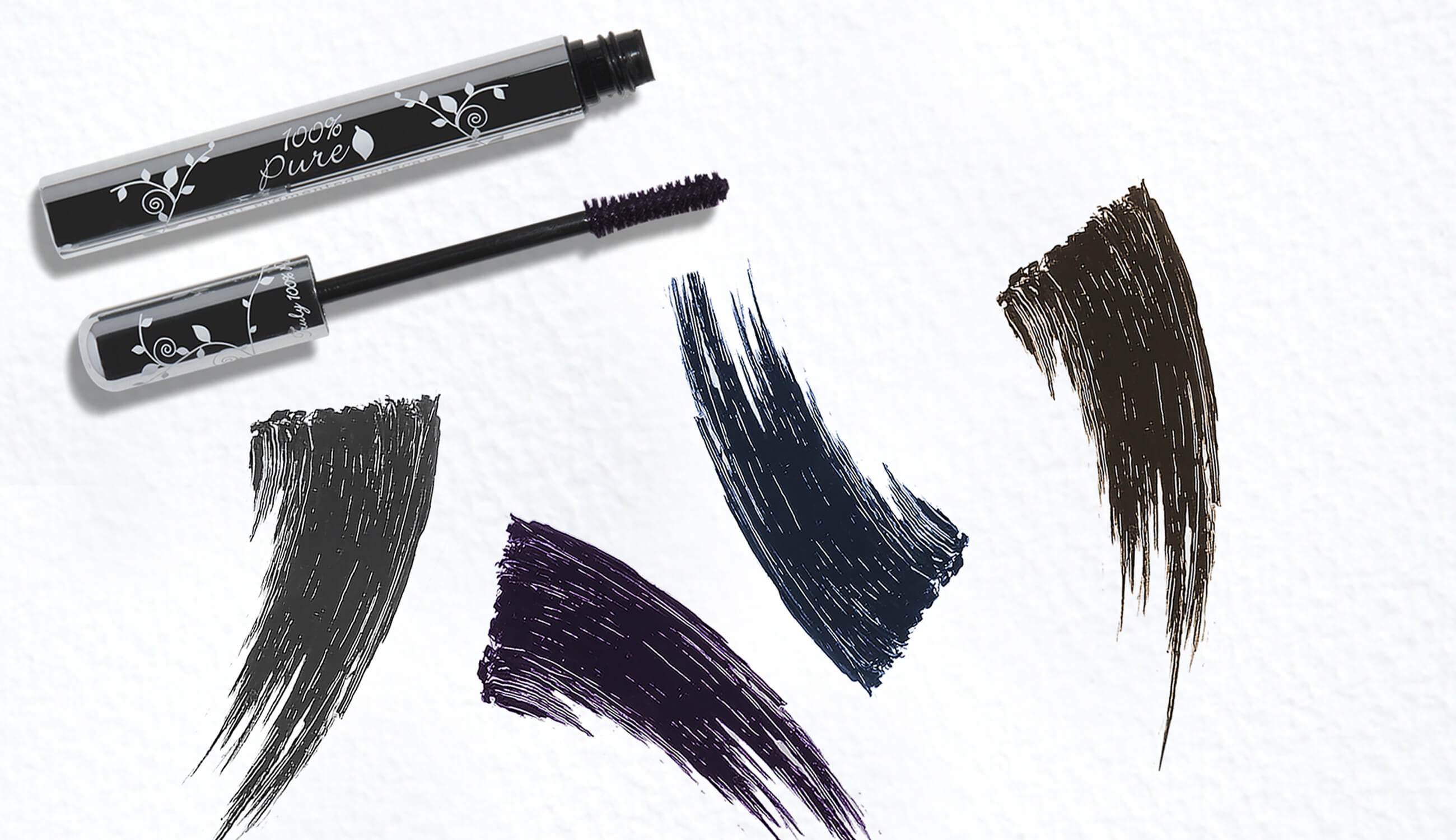 On our Ultra Lengthening formula…
★
★
★
★
★
Love this mascara!
I've been using this mascara for over a year and I LOVE it! It doesn't flake in my eye, and I feel good about wearing something on my lashes that isn't full of harmful chemicals. I only wish that is was waterproof. However, if it was then that would probably mean it wasn't all natural! I will never use any other brand of mascara. I would highly recommend trying it.
- Christina, Verified Buyer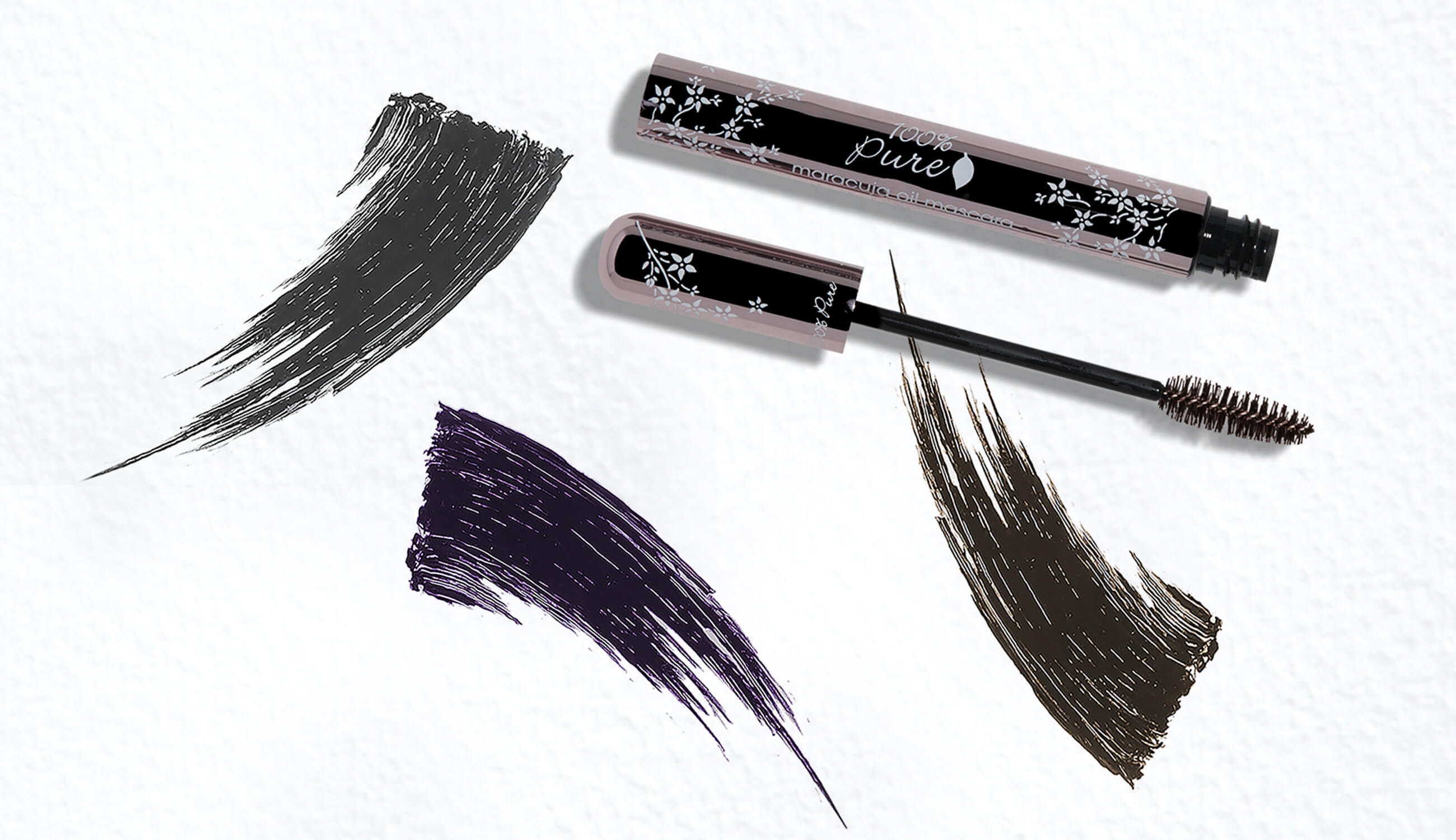 On our Ultra Lengthening formula…
★
★
★
★
★
The best mascara in the world
I love the consistency, the intensity of the color and the way this mascara coats my eyelashes. Really an incredible product!
- Marina, Verified Buyer
Remember to always replace ANY open mascara after 3 months, and never underestimate the dangerous side effects that synthetic chemicals can have on your eyes. Irritation, burning, and even serious health concerns have all been linked to non-natural mascaras. Now that you've seen how we make our mascaras, you know that we have your health in mind when creating our natural cosmetics. It's time to join the fruit pigmented® movement!
We carefully hand-select products based on strict purity standards, and only recommend products we feel meet this criteria. 100% PURE™ may earn a small commission for products purchased through affiliate links.
The information in this article is for educational use, and not intended to substitute professional medical advice, diagnosis, or treatment and should not be used as such.
Sign up to our email newsletter for more blog updates and exclusive discounts.
< Older Post | Newer Post >