Replacing Last Call Products
Check out our list of replacements for your favorite 'last call' products!
Posted on September 5, 2018
Written by: 100% PURE®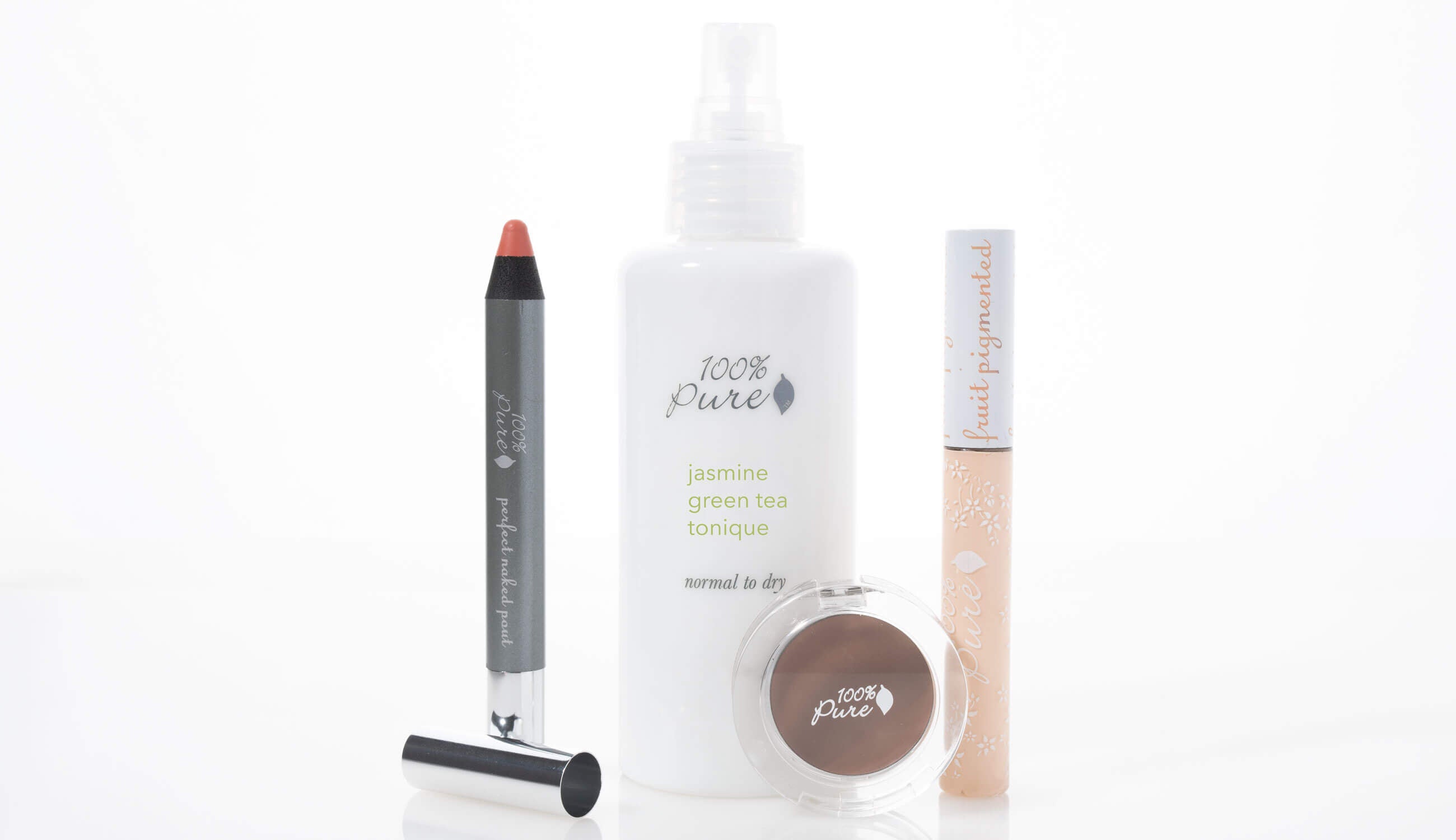 It's never easy to say goodbye. If one of your favorites has recently popped up on our "Last Call" page, don't fret! We've got more concealers, toners, brow products, and lipsticks curated to fill that void in your makeup bag. Keep reading to find out how fan-favorite ingredients and star quality performance can be found in even more of 100% PURE products and formulations. So it's not 'goodbye'... it's 'hello'!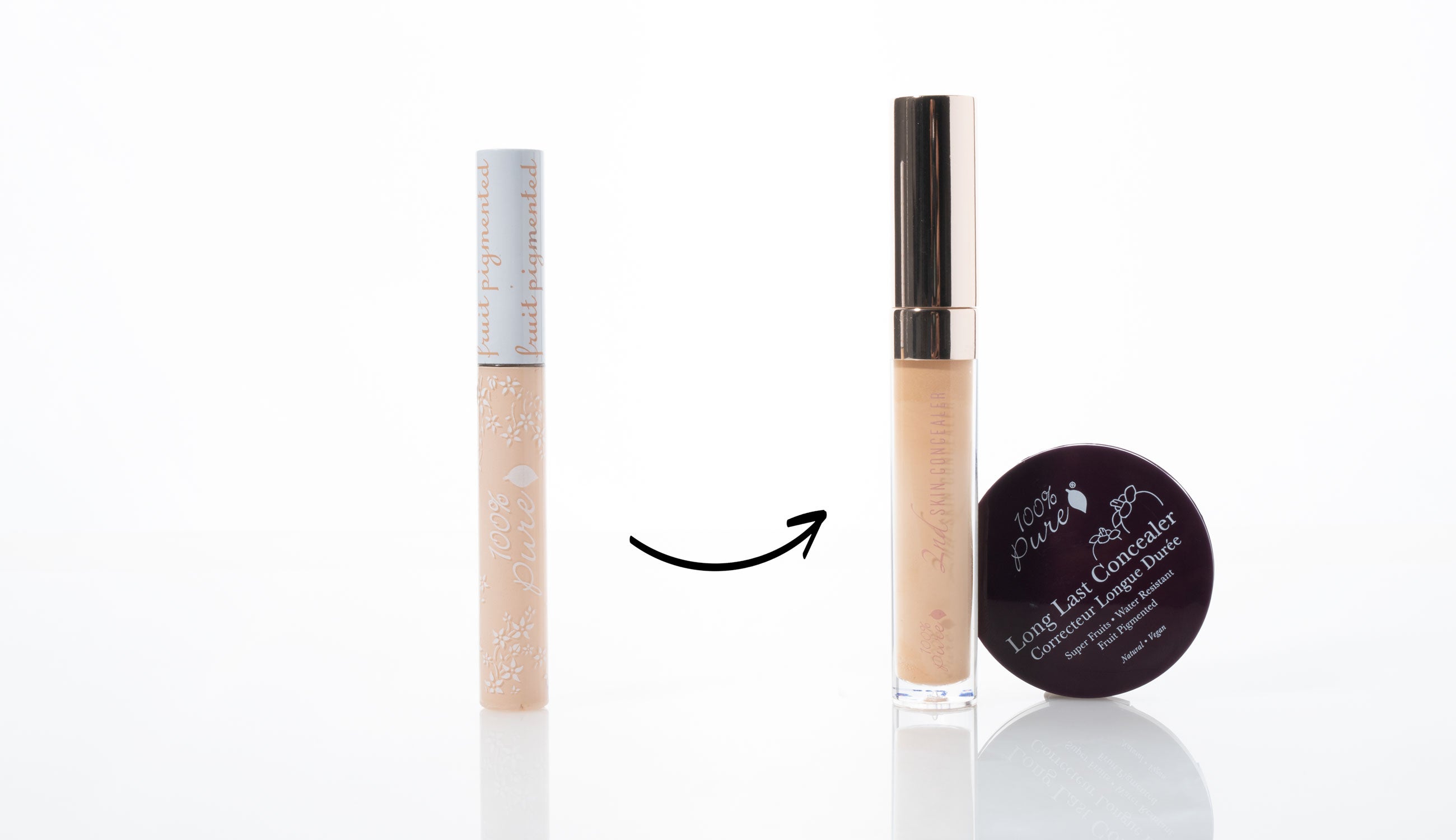 Say Goodbye To: Brightening Concealer
Our vegan concealer prepared with real fruits, soothing aloe, and refreshing rose was a fast favorite among 100% PURE lovers. When shopping for a concealer, most makeup counters are stocked with low quality ingredients and watery, lightweight coverage. Our Brightening Concealer was heavy enough to coat the skin and conceal discoloration and scarring. No need to layer and layer this concealer, which would result in cakey-ness and creasing.
Here's a fun two-for-one special! We've got two alternative options to our Brightening Concealer. Both are unique, but offer the natural fruit pigmentation, benefits for skin, and flawless full coverage of our Brightening Concealer!
Say Hello To: 2nd Skin Concealer or Long Last Concealer
Our Fruit Pigmented® 2nd Skin Concealer is also vegan, with a creamy and light texture. 2nd Skin Concealer, as the name suggests, feels weightless after setting on the skin. With some of the same anti-inflammatory and vitamin C-rich fruits, this liquid concealer is just as brightening as our Brightening Concealer, but even more opaque for more full coverage. It's enhanced with nourishing olive oil and tightening caffeine for youthful, refreshed skin and under eyes.
Have you ever tried our Fruit Pigmented® Long Last Concealer that's been boosted with super fruits? If not, what have you been waiting for? This creamy and rich concealer is great for both oily and dry eye areas, because the formula includes balancing florals for a calm complexion. It's also even more rich in texture than its sister, Brightening Concealer. Highly resistant to any moisture that might threaten your slay, this concealer stays out with you until midnight (and does the walk of shame with you the next day, if that's your thing). This long lasting concealer is the new brightening concealer on the block, able to completely banish under-eye bags and instantly perk up your peepers.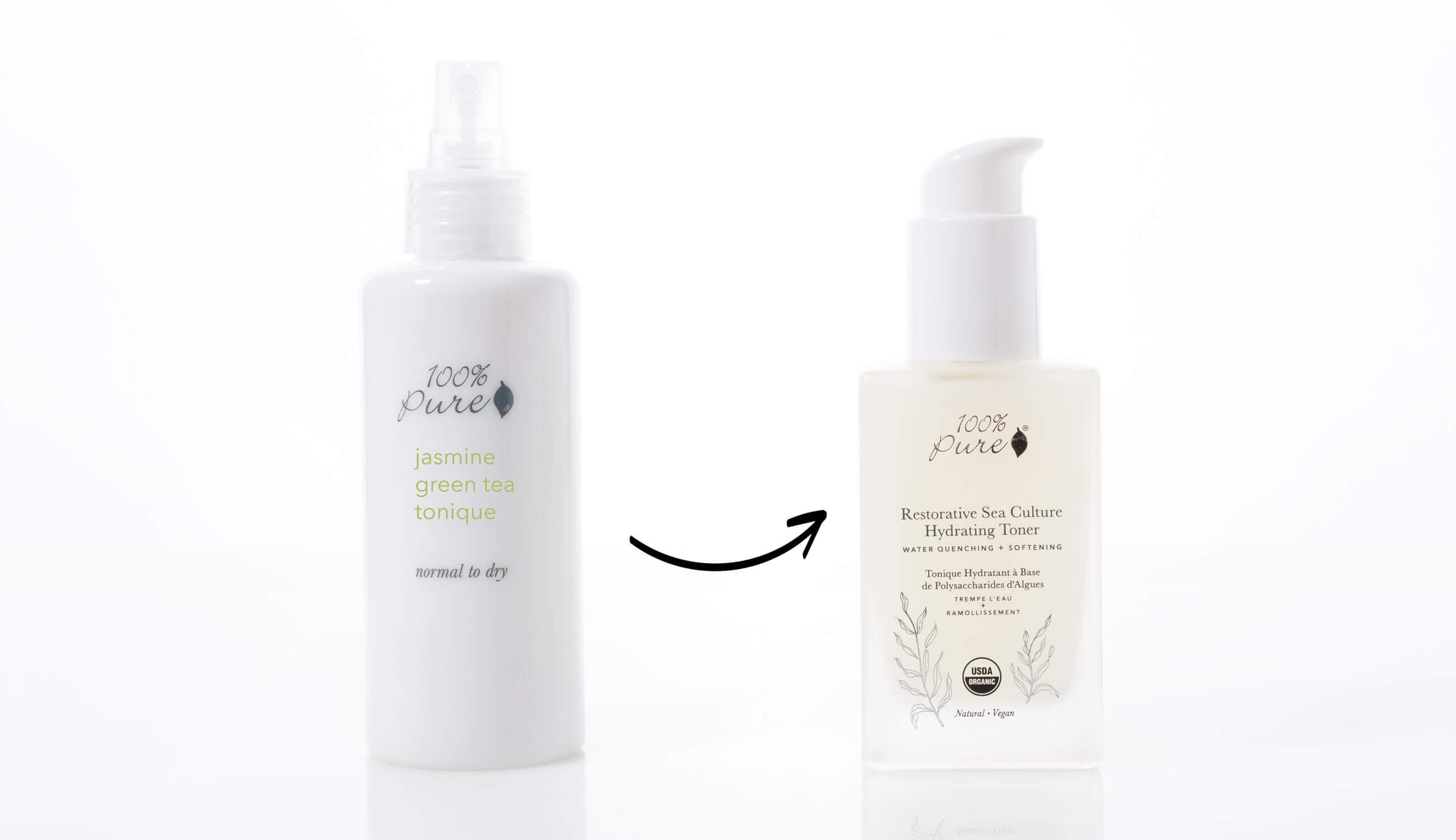 Say Goodbye To: Jasmine Green Tea Tonique
When Queen Rih says "pour it up", we're pretty sure she's talking about pouring soothing hydration onto your skin to get that dewy island glow. This vegan toner spent years checking many hydration boxes for our fans. This last call tonique formula is the ultimate product for refreshing, and includes soft rose water, calming aloe, and organic green tea for plump and supple skin. Snag it before it's gone forever! And when you're done, we've got another tall drink of water ready to hydrate your skin.
Say Hello To: Restorative Sea Culture Hydrating Toner
Want the same smooth baby skin but from another 100% PURE product? Look no further than our Restorative Sea Culture Hydrating Toner. Mermaid skin beckons you to nutrient-rich sea kelp for restoring the skin, and humectant glycerin to lock in all day hydration. This toner also includes protein rich chia seed water, to rebuild that supple bouncy texture in skin that we're always after. This product also contains a special blend of uplifting and brightening essential oils, plus hyaluronic acid for the ultimate top in hydrating the skin.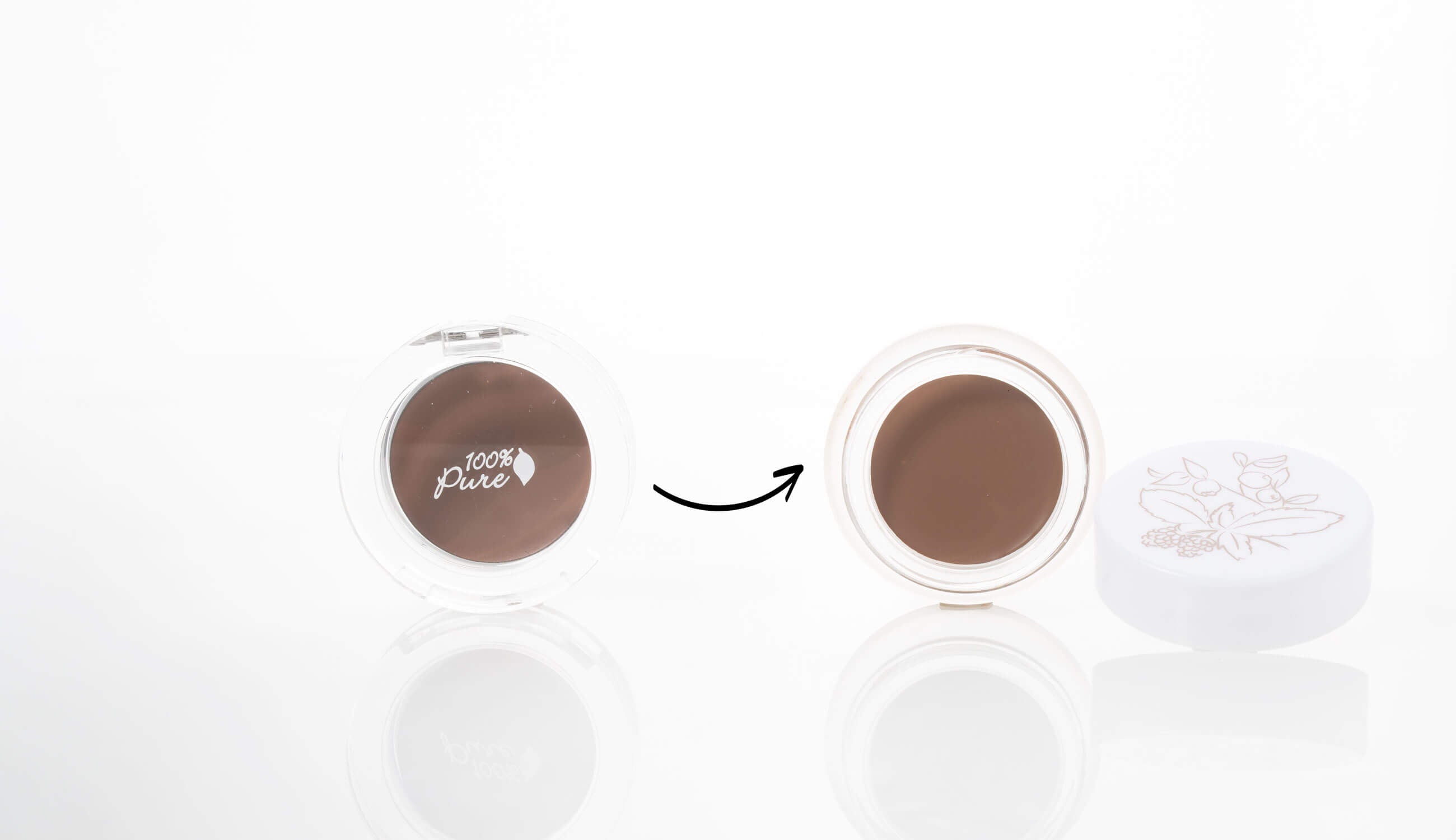 Say Goodbye To: Powder Brow Gels
We realize that brows are everything, which is why we've created a line of natural brow products to reach your full brow dreams. Brow gel is one of those products that really helps to define the brows, for a full, youthful eyebrow look.
Say Hello To: Long Last Brows
While our brow gels in Taupe and Brunette will soon be gone, we've had a back-up plan all along! Our Long Last Brows are potted brow gels that give the same result, but with a little more application control. Fill in your brows as dark, feathery, or defined as you'd like depending on your mood. No matter how you style them, your brows are sure to look flawless.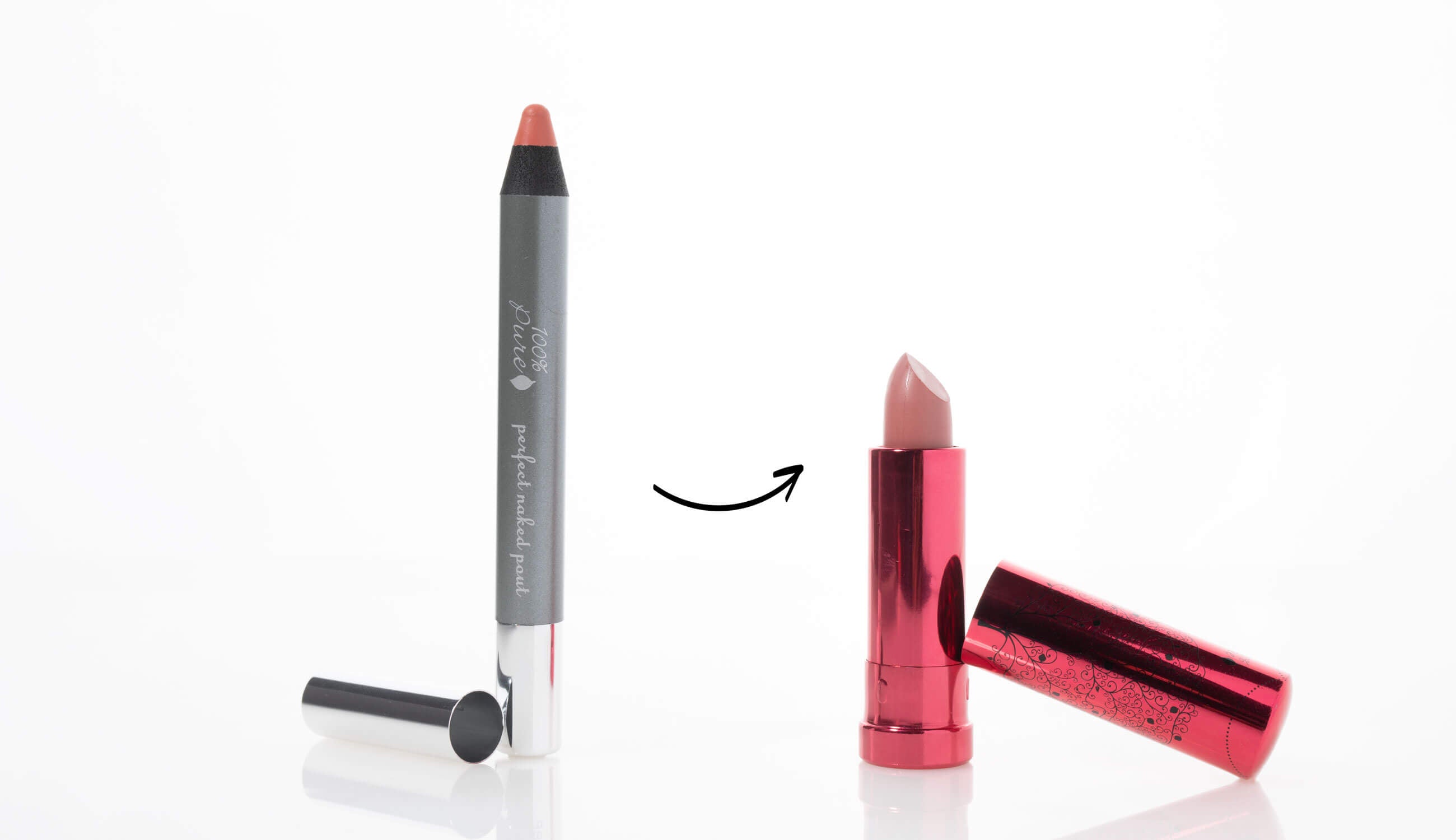 Say Goodbye To: Creamstick: Perfect Naked Pout
It's last call for this vegetarian, jumbo lip pencil. Everyone loves how this smooth, buttery formula has the perfect opacity of color, but doesn't feather or bleed around the mouth and lip line. This perfect nude shade of bubblegum-meets-baked-peach is to die for with a fresh summer tan.
Say Hello To: Pomegranate Oil Anti-Aging Lipstick: Buttercup
Lucky for you, your new perfect nude can be found in another fruit pigmented® lip color: our Pomegranate Oil Anti-Aging Lipstick in Buttercup. Just as rich and buttery from the shea and cocoa seed butters and anti-aging pomegranate oil, this alternative option actually helps improve the lips over time. Want the same no-feather protection? Snag our Creamy Long Last Lip Liner in Pink Brandy.
We carefully hand-select products based on strict purity standards, and only recommend products we feel meet this criteria. 100% PURE™ may earn a small commission for products purchased through affiliate links.
The information in this article is for educational use, and not intended to substitute professional medical advice, diagnosis, or treatment and should not be used as such.
Sign up to our email newsletter for more blog updates and exclusive discounts.
< Older Post | Newer Post >