How to Fix Brow Blunders with Eyebrow Makeup
Quick and easy steps for rebuilding sparse, thin, uneven, or bushy eyebrows
Posted on September 6, 2019
Written by: 100% PURE®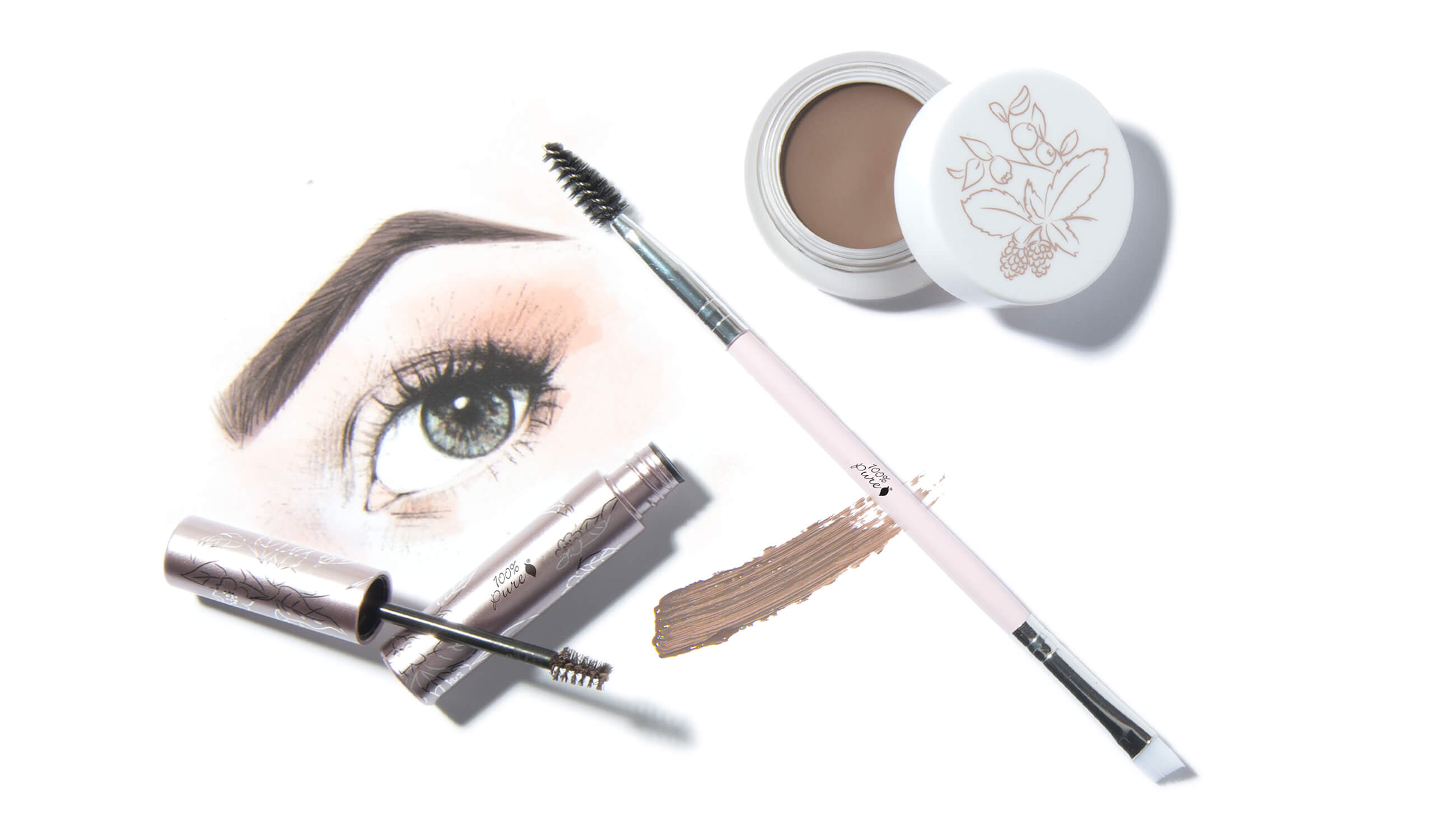 Sadly, we aren't all born with perfect eyebrows. Sculpting brows requires hard work – and dedication! If you thought hair on your head was a pain to tame, you probably got a rude awakening the first time you tried to tame your eyebrows.
On average, just one little eyebrow is made up of about 250 hairs, and each hair plays a very specific role in the shape and overall look of your brows. So if just one is out of place, your brow-obsessed buds will notice!
Since your eyebrows are pivotal to basic human communication (and our confidence), we make it a point to ensure they're looking fabulous at all times. Using natural makeup won't just help you achieve #browgoals. Healthy brow ingredients are also beneficial for hair growth, skin, and eye safety. Enter our beloved natural eyebrow makeup!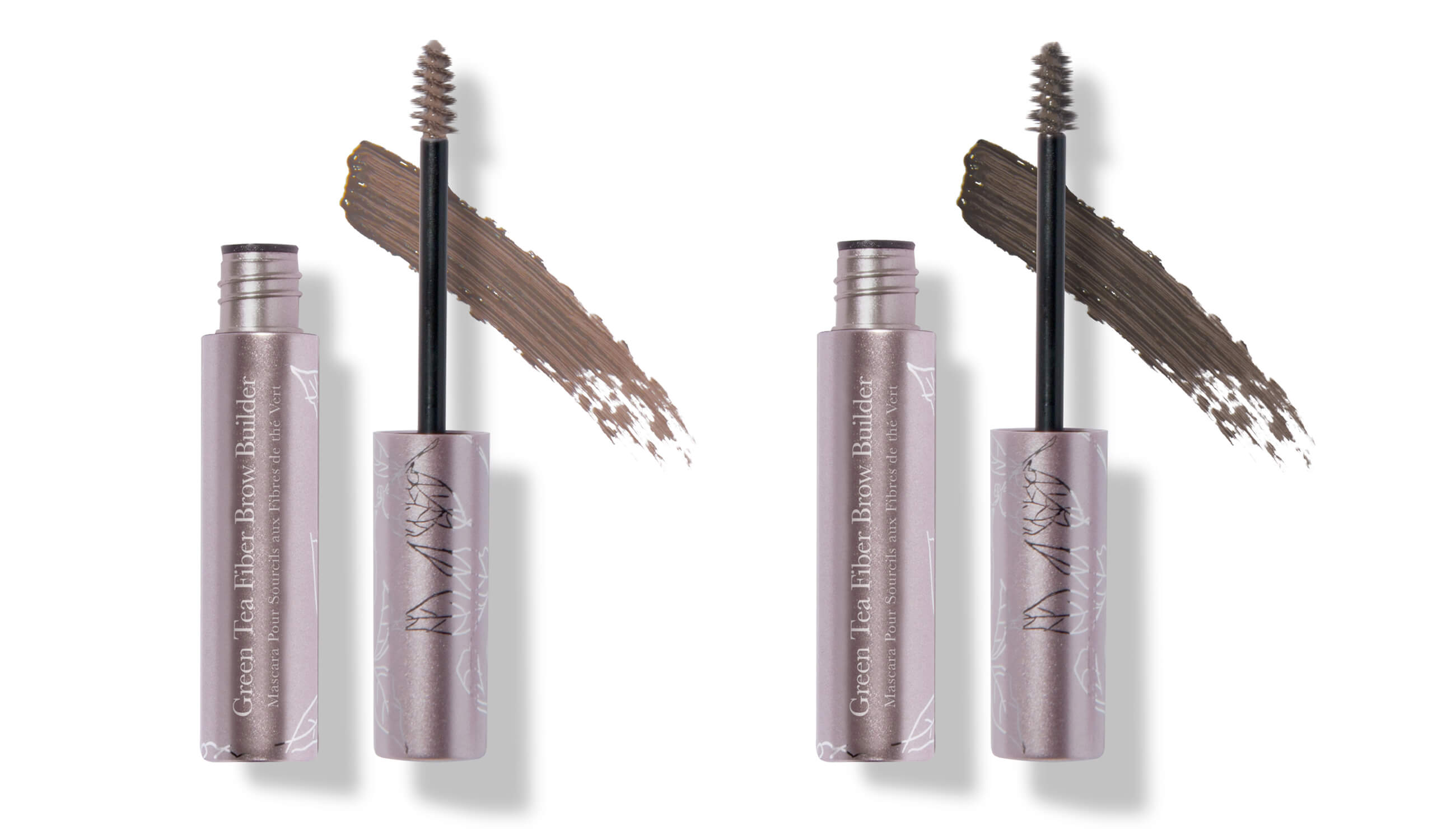 Builds texture and density into sparse or thin brows

Light-medium, long lasting pigmentation to tint brows

Built-in spoolie brush to apply fiber gel to hairs

2 shades: Soft Brown, Medium Brown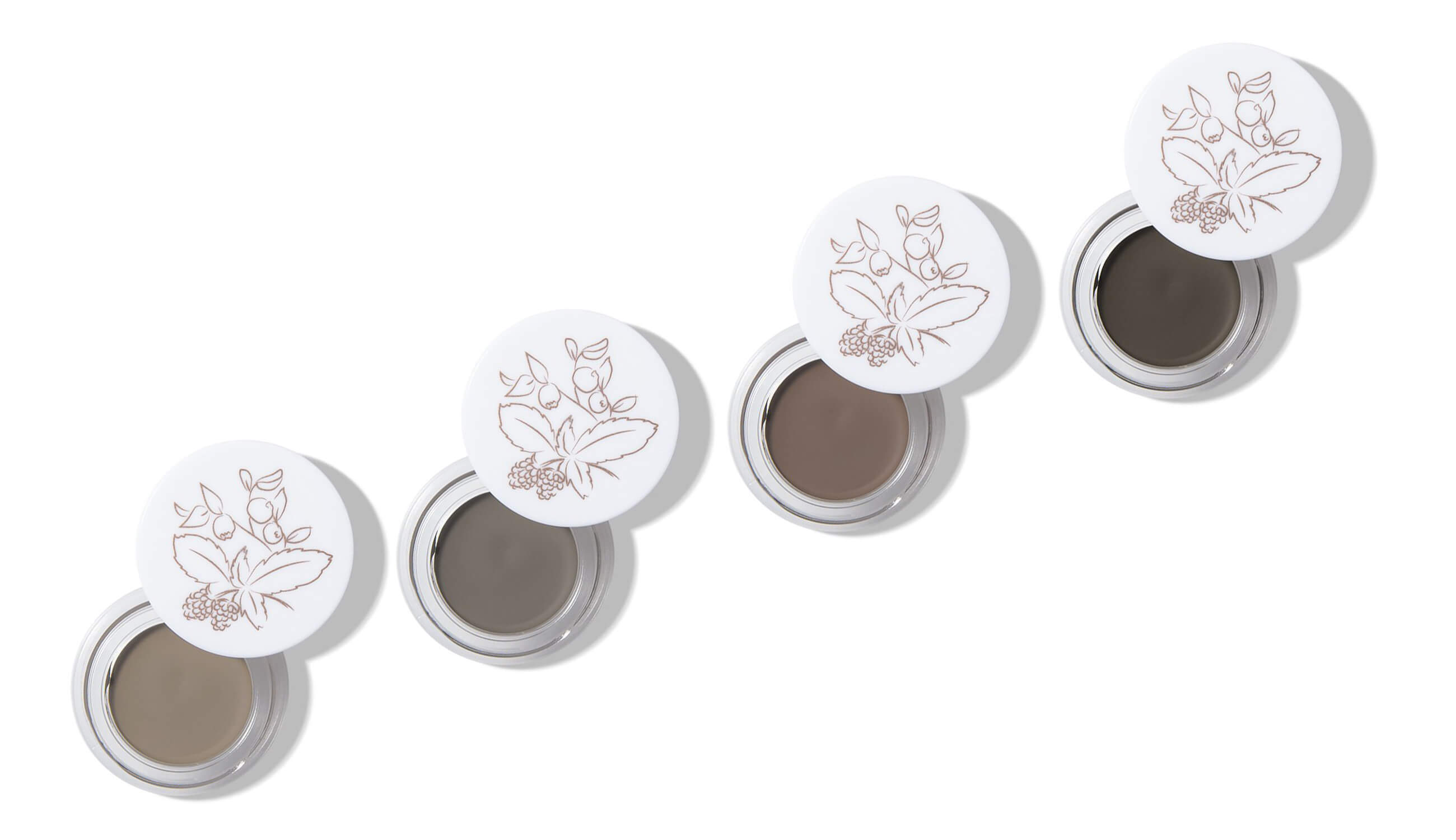 Perfect for filling, shaping, or lining all brow types

Dense gel formula delivers high pigment

Best used with angled brow brush

Instant eyebrow definer

4 shades: Blonde, Taupe, Soft Brown, Medium Brown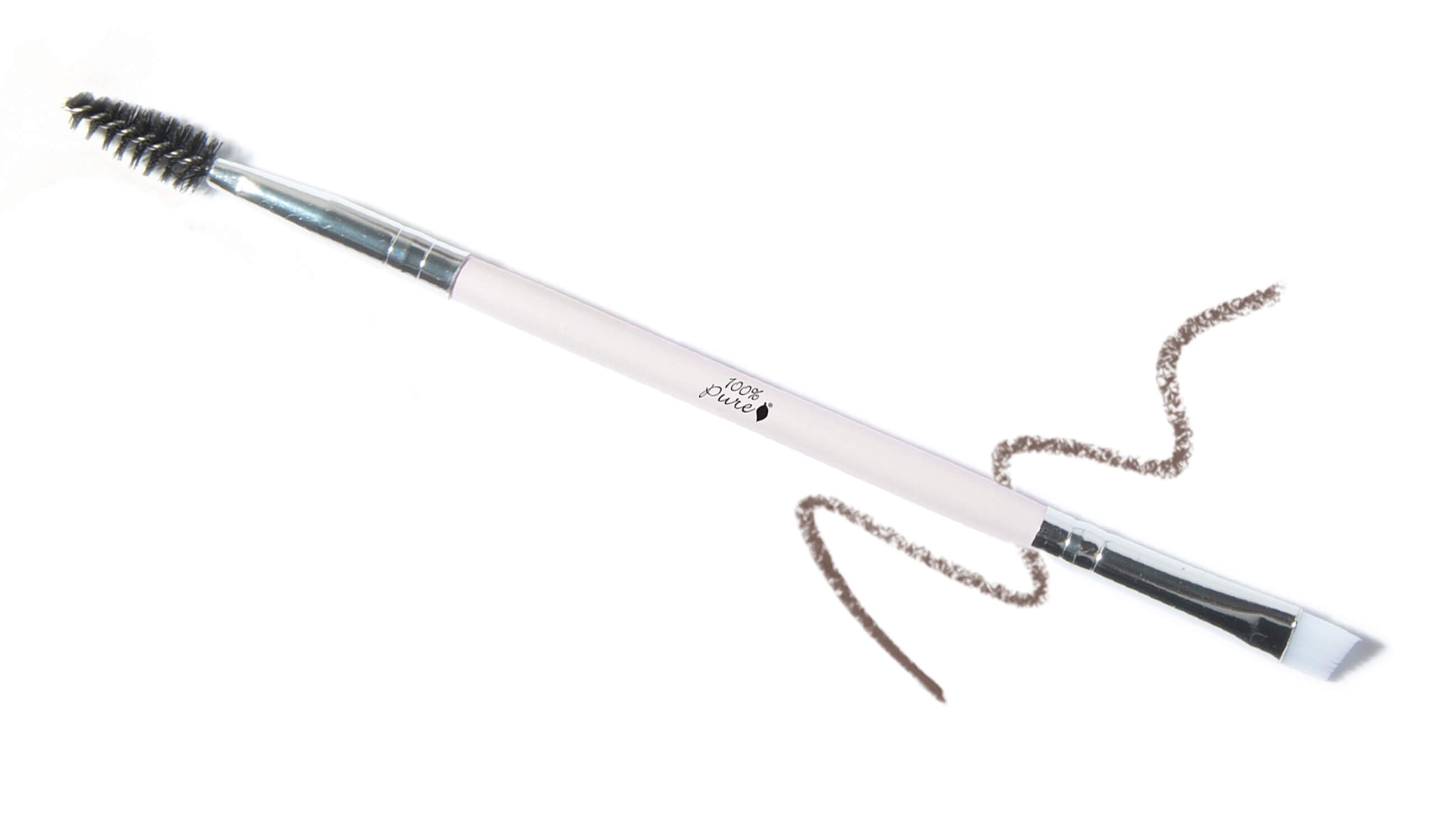 Cruelty Free Dual Ended Eyebrow Brush
Equipped with all you need to shape, fill, outline and blend

Wire spoolie brush for combing and taming brow hairs

Wire spoolie helps to evenly distribute pigment for a natural finish

Angled brush for applying gel and powder formulas with precision
Eyebrow Problem #1:
bushy, dense, unruly
If you were blessed with thick natural eyebrows, you know that using the wrong eyebrow makeup can make you feel like Bert from Sesame Street. Thicker brows benefit from a good taming and shaping by a spoolie brush, with help from a good natural eyebrow gel applied using an angled brush to hold them in place. To clean up any errant hairs that just won't fall in line, use precision tweezers.
To refine the shape of your natural eyebrows, use our Long Last Brow gel to fortify edges or fill any uneven areas. Going back in with your angled brush, dab bristles into the gel and line the edges of your brow. If you have medium to dark hair, you can even use one of our long last eyeliners to softly shape the edges and tail of each brow. Gently comb with the spoolie end of your brush to evenly distribute color for a more natural finish.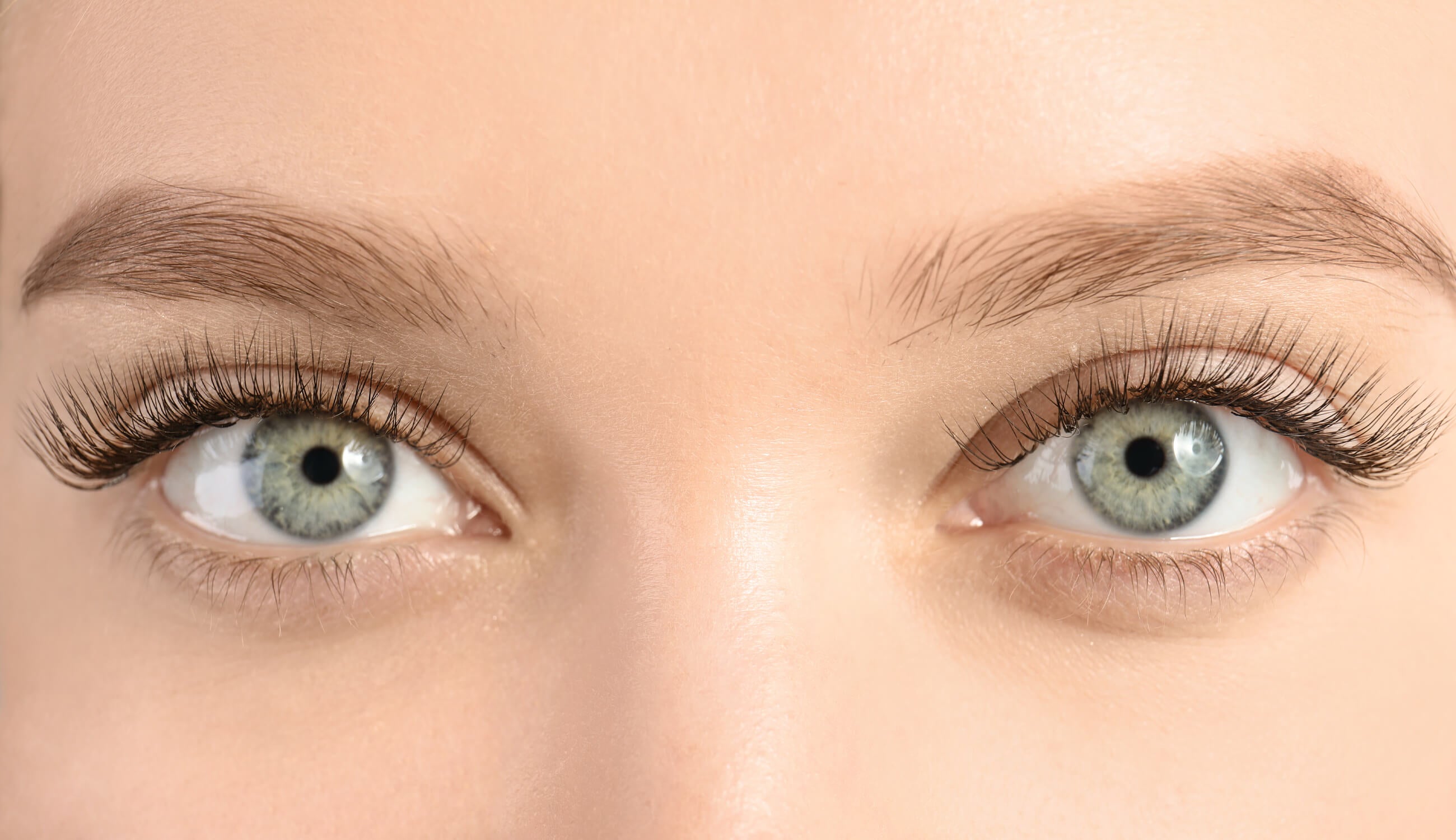 Eyebrow Problem #2:
asymmetrical, uneven
Some of us were born with brows that are more like sisters than twins. Some uneven brows are caused by human error; maybe we shaved the tail off one in a hurry, or plucked the other to death. Strategically sculpting brows with eyebrow makeup can correct the differences between your two fuzzy friends.
First, dab a tiny amount of product onto your brush and use the angled point to lightly mark where each brow should begin and end. The inner end of your brow should start just above the inner corner of each eye. Hold the handle of your brush and make a straight line from the outside of your nostril to the outer corner of your eye: that's where the tail of your brow should end. Within these marks, you will later fill with a gel with short, quick strokes.
Now, bring in the tweezers to get those arches matched up. The goal is to find which brow has the higher arch, and match to that: this will be your 'reference' brow. Pluck only one hair at a time, from below the brow instead of above. Once the lower arch has gotten closer to the curve of the high arch in your reference brow, you can begin to fill.
Using the angled brush tip, apply light brushstrokes of eyebrow gel or powder gel to the top of the natural eyebrow that has the lower arch, matching the angle of your reference brow. Finish by filling the rest of your brow within the marks you placed. Last, supplement a refining outline to the top edge from the inner corner of the brow, and carefully down the thin edge of the tail. Brush your brow hairs up, then down towards the tail.
PRO TIP: If you've got dark or dense brows, try using an eyebrow pencil on the tail of your brow. This can help to enhance shape and impact for bolder brows, even at a distance.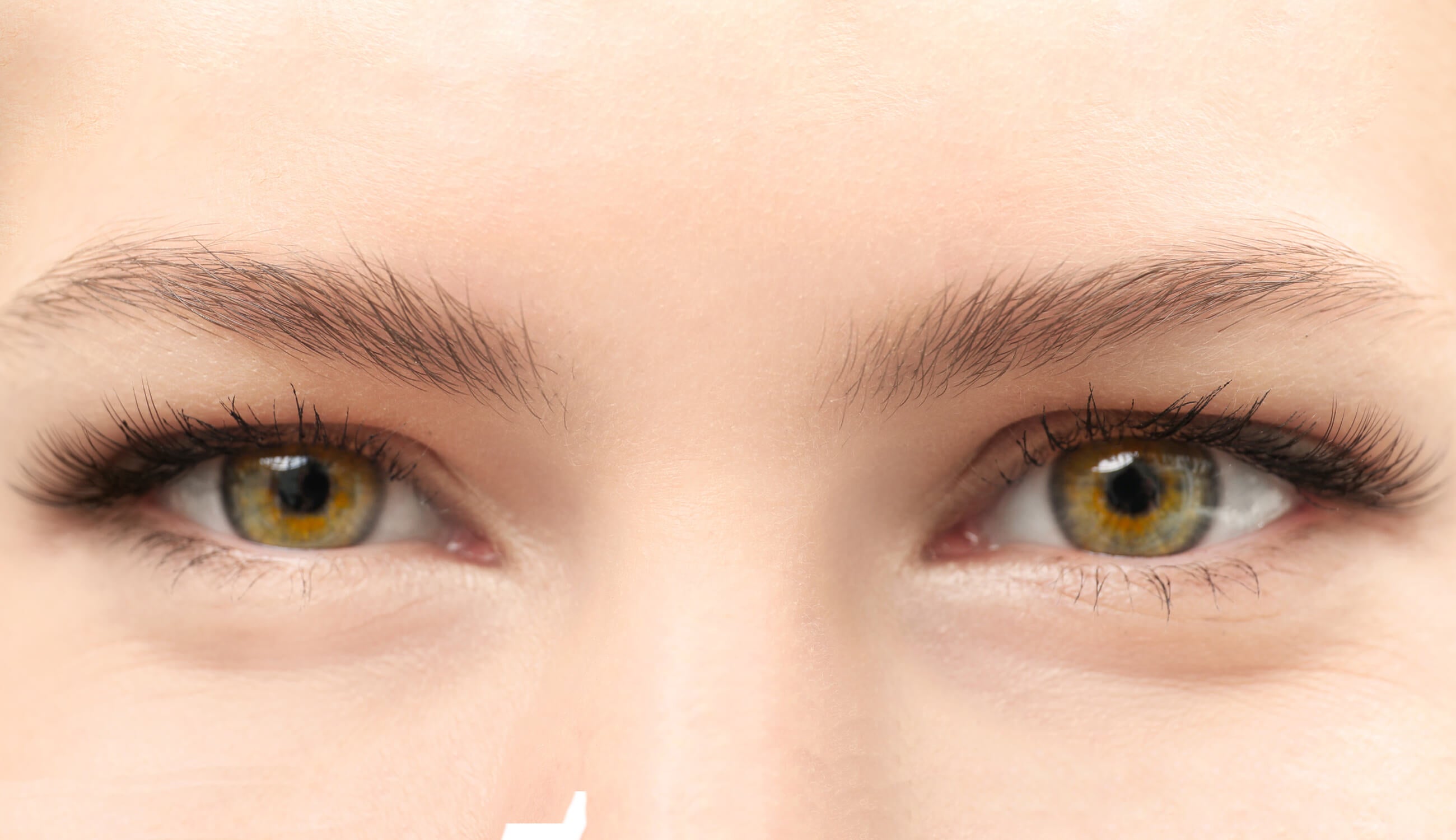 Eyebrow Problem #3:
sparse or thinning
If the hairs of your brow grow in patches, far apart, or not much at all, we've got the perfect natural eyebrow makeup for you. Our new Green Tea Fiber Brow Builder is formulated with pro-vitamin B5 and vitamin E to strengthen hair, and uses fibers of pulverised green tea leaves to mimic real hair growth, resulting in enhanced texture and density.
Start by choosing the shade that would best suit your sparse eyebrows: Soft Brown or Medium Brown. Because these are considered tints rather than high pigment color, the two shades have been formulated to be universal for light or dark hair colors. Pull out spoolie then tilt horizontally to brush hairs of brow upwards. Follow by brushing the same hairs down towards tail of your natural eyebrows; this will layer and evenly disperse the fibers, while molding the hairs to stay in place.
This natural eyebrow makeup formula is designed to add texture, density and a tint of color to your brows. To refine shape, we recommend using the Long Last Brow or Eye Brow Powder with the angled brush.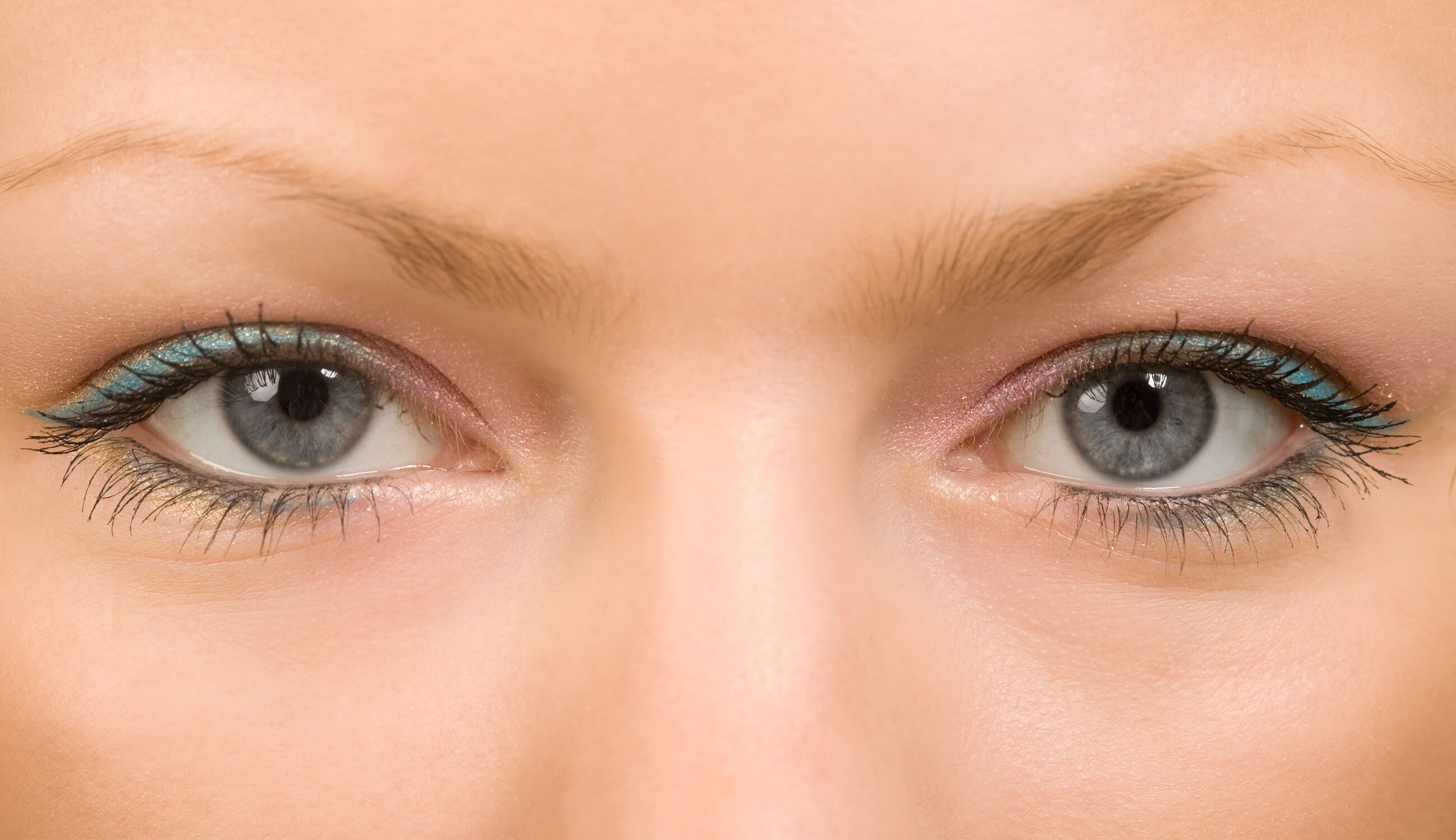 Eyebrow Problem #4:
pencil thin or over-plucked
Oh, the perils of magnified mirrors! Obsessive tweezing can leave your poor natural eyebrows thin and barely visible. For some, this could be an intentional style throwback. But if you're looking to bring your barely-there brows back to their former glory, read on to learn how.
Mark the desired parameters for your ideal brows. Using a powder or gel, fill in the brow with short, quick strokes of the angled brush to mimic natural hair growth. Brush your spoolie up and then down towards the tail of the brow, to evenly distribute pigment.
After filling the desired shape, it's time to beef up your brows with the all-new Green Tea Fiber Brow Builder for the impression of denser hair growth. Brush the built-in spoolie through the hairs of your natural brow: first up and then down towards the tail. The fibers of green tea leaves add texture, while the tinted gel and powder provide depth of color, giving the impression of a full, more natural brow. Finish by refining the edges and tail of each brow with the angled brush.
Sure, brows aren't everything -- but why not utilize them to their fullest potential? They're a built-in facial accessory capable of elevating any day off, night out, or professional look. We've got a varied natural eyebrow makeup arsenal that's safe, effectively pigmented and totally pure -- so grab it all and get your brow on!
We carefully hand-select products based on strict purity standards, and only recommend products we feel meet this criteria. 100% PURE™ may earn a small commission for products purchased through affiliate links.
The information in this article is for educational use, and not intended to substitute professional medical advice, diagnosis, or treatment and should not be used as such.
Sign up to our email newsletter for more blog updates and exclusive discounts.
< Older Post | Newer Post >