Super Skin-Quenching Routine
Make a splash with the ultimate lineup of daily dry skin treatments
Posted on September 9, 2019
Written by: 100% PURE®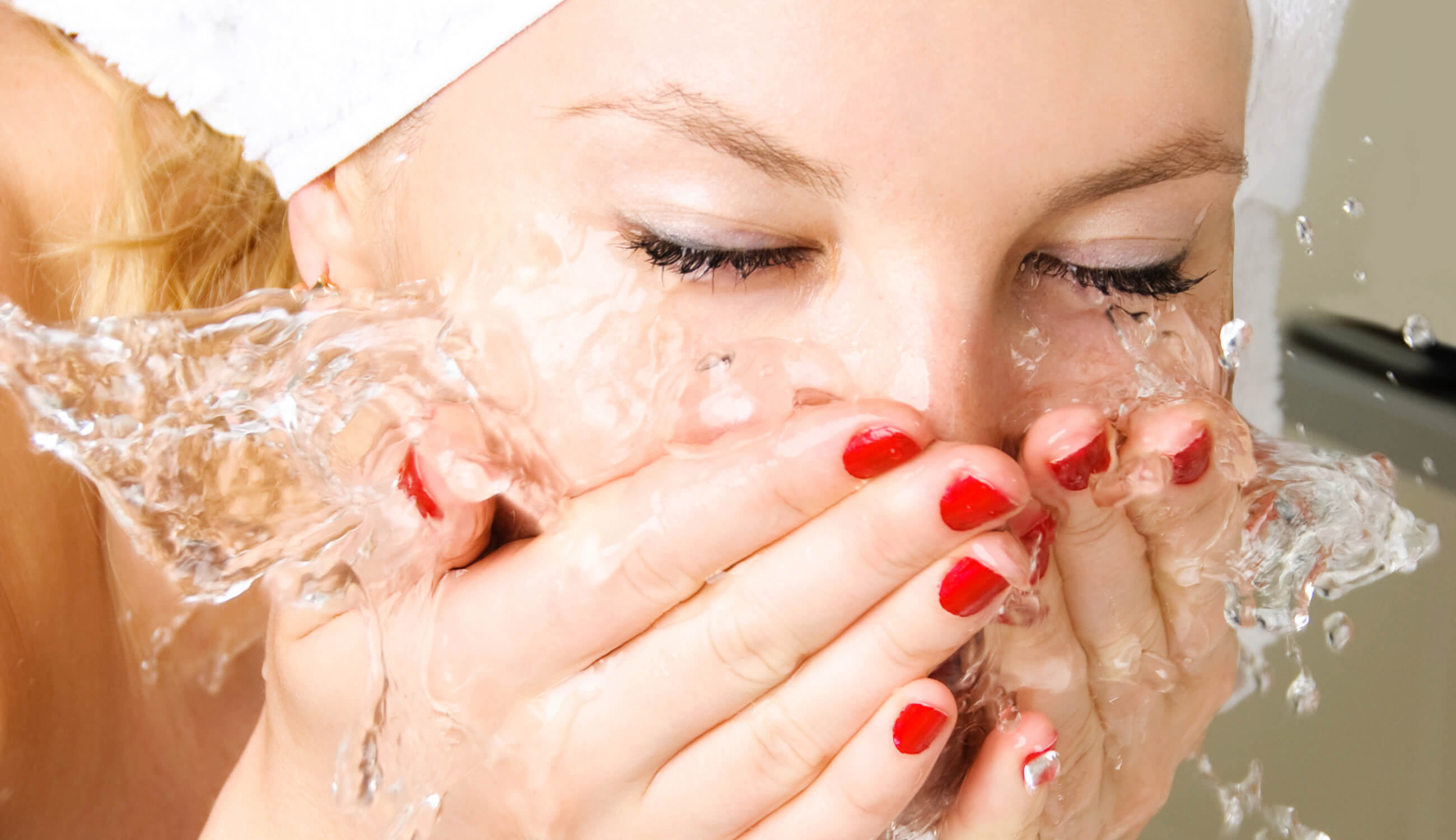 Maybe you're having too hot of a hot girl summer – the sun has sapped your skin of moisture, leaving it drier than usual. Looking for a few dry skin treatments to quench skin's thirst, or simply a straightforward regimen to make baked skin shine again?
Take a dip with some of our favorite players: rose, hyaluronic acid, and soothing aloe. No skin can resist the deeply penetrating power of these natural hydrators, but when layered together? Let's just say that dry skin will be a distant memory. Here's our foolproof routine, featuring tips for dry skin treatments and daily doses of deep hydration!
Defining Dry Skin
Not sure if your skin has quite hit critical dryness levels? If you can say yes to 3 or more of the following, it may be time to consider a weekly dry skin treatment, or to enhance your current daily routine:
Does your skin often feel tight and uncomfortable?

Have you noticed visible flakes, peeling or rough patches?

Are you seeing an increase in undesirable texture, like fine lines?

Have you skipped physical or chemical exfoliation for 2 weeks or more?

Does your skin itch often? When you touch or scratch your face, does it hurt?

Are you noticing redness or discoloration not caused by an active breakout?

After your current skin care routine, does your skin still feel dry?
Start by Quenching Skin from Within
Do we sound like a broken record yet – or should we repeat our top tip one more time? Here it is: hydrated skin starts from within. Not only can dry skin be caused by lack of water, but you can suffer digestive issues, headaches, fatigue, muscle pain or cramping, and even impaired vision from a lack of H2O.
Come up with a water-intake process that works for you. We've tried it all: water apps on our phone, carrying around a baby-sized canteen of water… do whatever it takes! You can even jazz up plain water with flavors that entice you; mint leaves, strawberries, oranges, and cucumbers make great additions for a vitamin-infused spa water.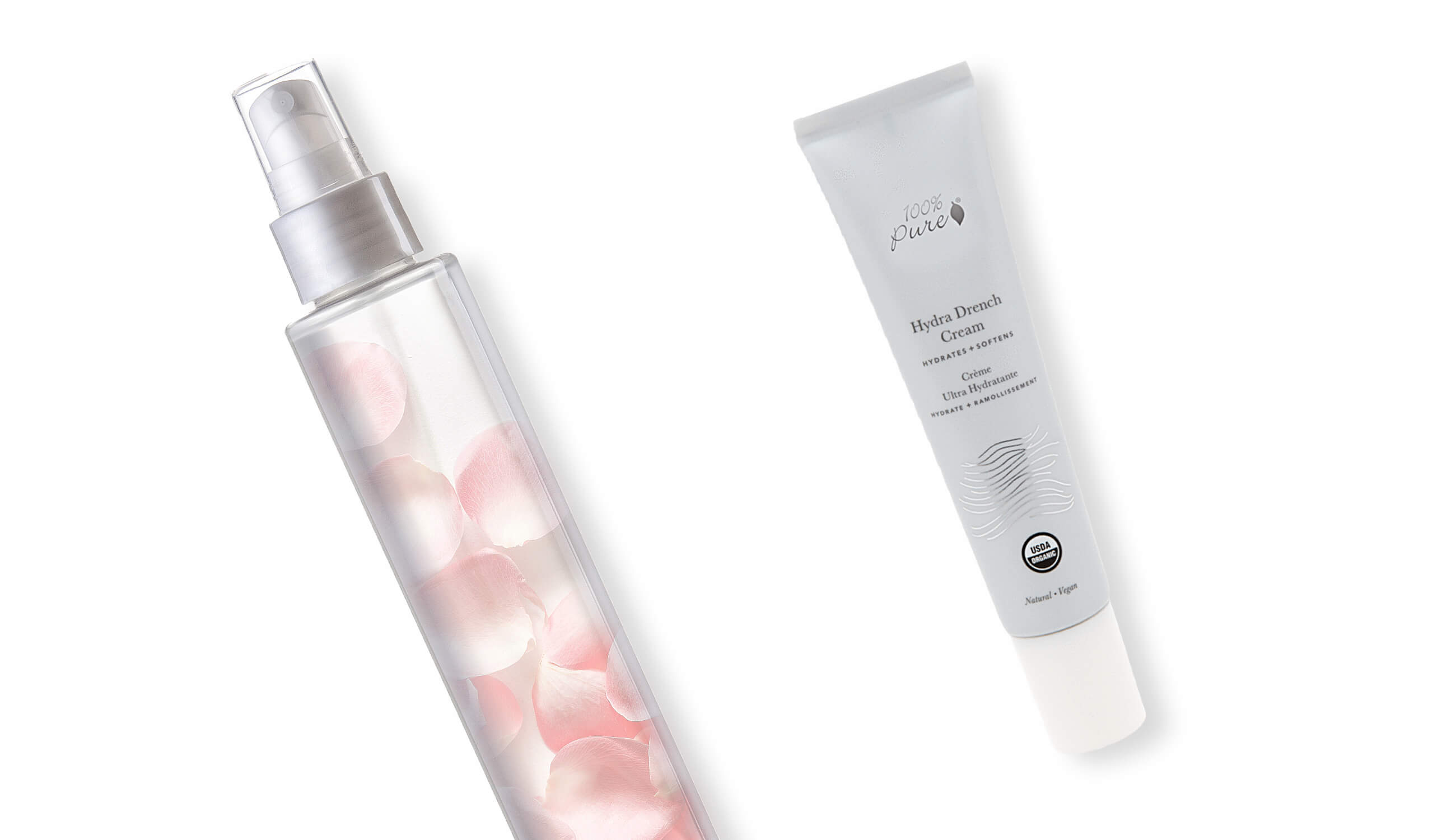 Implement a Weekly Dry Skin Treatment
Even if it isn't overly dry, most of us can agree that skin still needs a pick me up every once in a while. After long days camping at the lake or soaking in the island sun, your skin will definitely appreciate a 20-minute siesta with our Green Tea Water Bomb Mask.
This mask is ideal as a dry skin treatment. Featured ingredient green tea immediately addresses damage caused by UV exposure, so that our skin can begin repairing itself. Sometimes dry skin can mean clogged pores; green tea can help to unclog pores and treat or prevent acne breakouts. This green miracle also helps with maintaining collagen levels, which keeps skin bouncy and smooth.
The base of this mask is aloe juice, which is one of the leading natural treatments for psoriasis, dry skin, and dermatitis. The addition of hyaluronic acid helps to smooth over fine lines, while cucumber hydrates and tightens the skin for a supple, more youthful looking complexion.
Tip for Added Moisture: Try a DIY Rose Toner
We love a good DIY, and this is an easy one that you can complete in minutes. You'll want to take deionized water (not the same as distilled; purer and totally safe to drink) and add equal parts rose water to it. Mix in a few drops of cold-pressed rose oil, or you can enhance it further with another floral you prefer (try lavender or chamomile for dry skin).
Add your mix to a spray bottle or glass container, and apply to a cotton round before gently smoothing over the face. We recommend keeping your DIY rose toner in the refrigerator for the most stimulating and refreshing effect.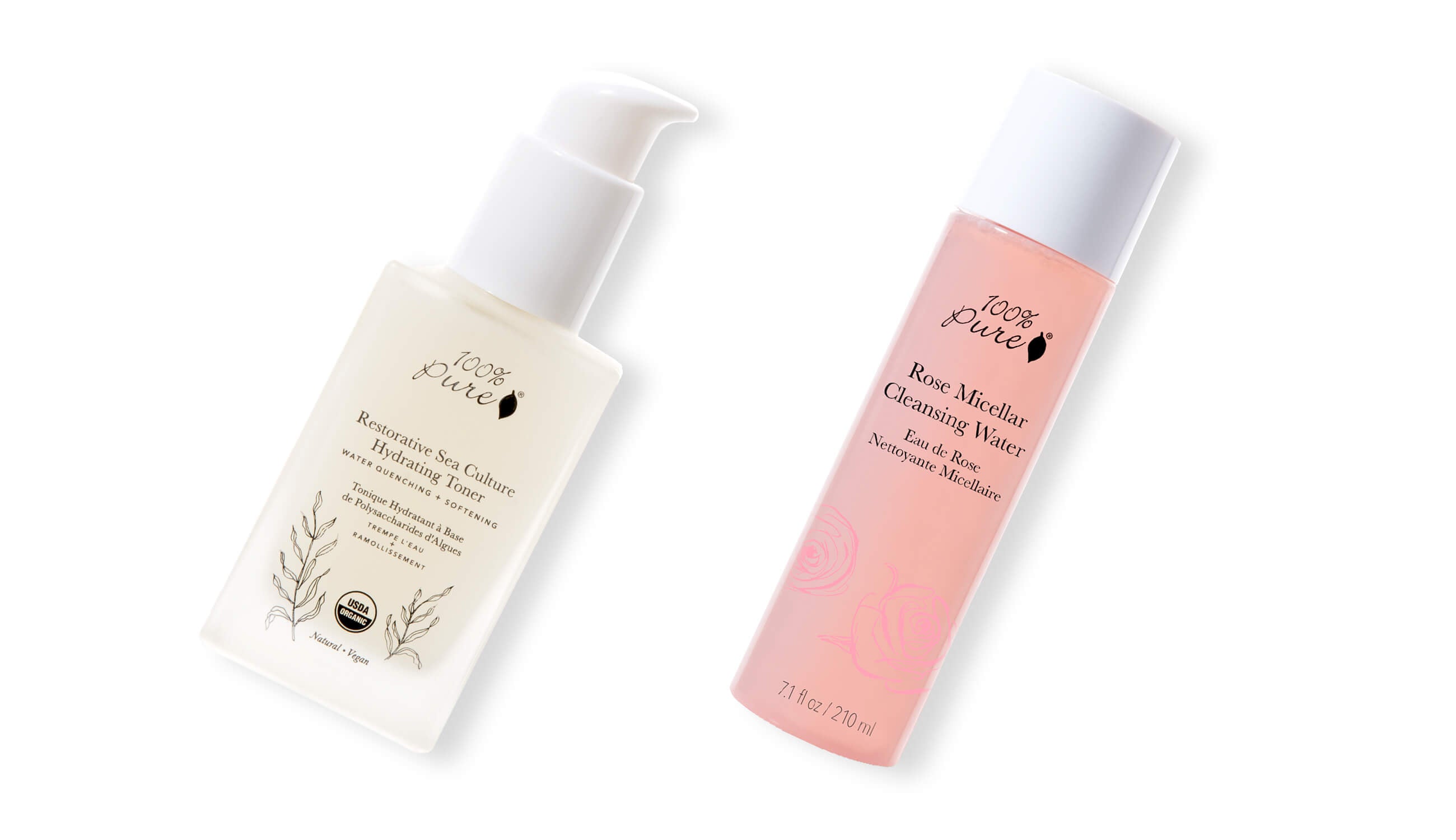 The Daily Dry Skin Treatment Routine
If you have consistently dry or seasonal skin that changes during the summer, fall is a good time to switch up some of your daily dry skin treatments. Think about what products you're currently using, and how they make your skin feel. Are you using the same bar soap to wash your face as you use on your body (cue alarm bells)? Have you used or repurchased the same moisturizer during the last 18 months? Believe it or not: sometimes, change is exactly what's needed to spur our skin's response time, so trying new products can actually help!
Here are a few targeted products that can tickle your skin's fancy, in a way that your current products just can't seem to do:
Cleanser | Rose Micellar Cleansing Water
We mentioned before that rose is healing for dry skin. As one of our favorite florals, we decided to create an entire formula that celebrates the beauty benefits of roses. This water-based cleanser is gentle on skin and great for nearly all skin types, and is certified vegan.
Similarly to green tea, rose is anti-inflammatory, and can treat conditions like dermatitis and eczema while helping to purify pores. Rose is also a powerful natural ingredient for toning redness, and can help balance our skin's pH. This dynamic cleanser moisturizers dry skin with rose and glycerin, and leaves behind a soft, radiant complexion.
Toner | Restorative Sea Culture Hydrating Toner
Absolutely one of our favorite products for dry skin! The formula may seem simple, but dry skin just can't get enough of this plumping, skin-softening dream.
We already knew that hyaluronic acid and glycerin were must-haves for dry skin, but the base of this loose-gel toner is chia seed water. Slightly thinner than aloe vera gel, this refreshing toner instantly soothes dryness on the surface of the skin. You can sweep it across cleansed skin to gently purify pores with blood orange essential oil and sea kelp. Rich in reparative minerals, sea kelp is detoxifying and helps our skin to retain moisture over time.
Serum | Restorative Sea Culture Replenishing Serum
After you've toned, replenish with a serum that's the perfect pair to our sea-enriched toner. Like her sister, this product is pumped up with chia seed water, algae, and sea kelp. Where the toner works to prime the skin, this sea serum sinks minerals and hydration deep into skin via hyaluronic acid. This dry skin treatment provides more intense hydration than any other, and instantly refreshes and replenishes dry, thirsty skin.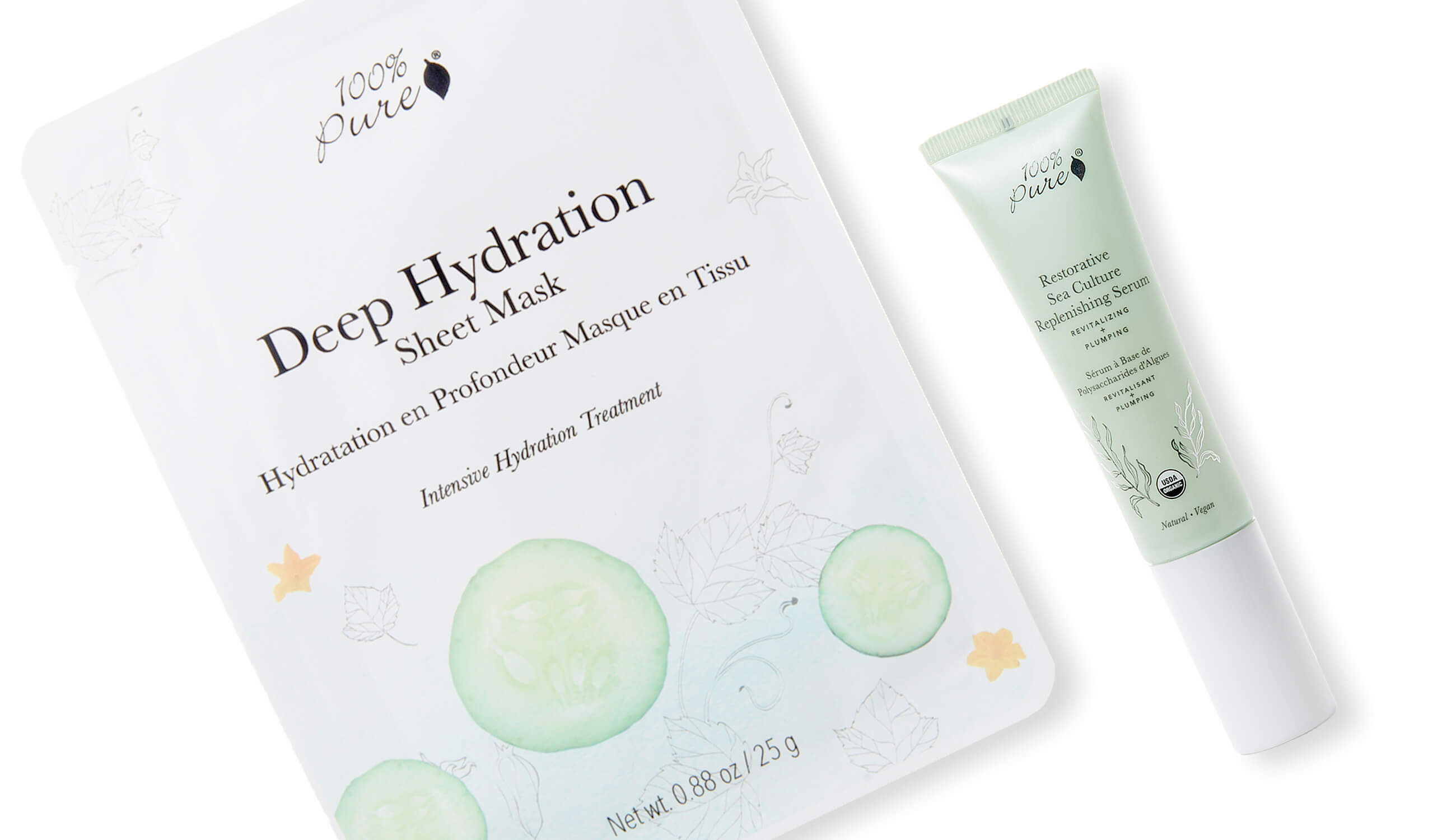 Moisturizer | Hydra Drench Cream
Moisturizing dry skin treatments can be tricky. Their pitfalls can include: a sticky texture, visibly wet finish, or a heavy, pore-clogging finish that never sinks in. We're happy to say this super hydrating lotion for dry skin is the exception to the rule – it's ultra lightweight, but packed with hydrating power.
The base of this cream is rose flower water, meaning it makes up the majority of the formula. This softly floral face cream smoothes over dry patches and flakes, while instantly refreshing dry, irritated skin with essential oils of lavender and vetiver grass.
Rose, chia seed gel, hyaluronic acid, and glycerin make up the majority of hydrators in this moisturizer. An extra special addition is organic Nopal Cactus, which delivers longer lasting hydration that's lightweight, anti-inflammatory, and antioxidant rich.
Mask | Deep Hydration Sheet Mask
As the sparkling cherry on top of a deep hydration sundae, finish your routine with a sheet mask (especially if you're headed to bed) to seal the deal.
With a key ingredient that's more than 90% water, you'll feel the water-boosting impact of this mask right away! The star of the show here is cucumber, which we've included to address skin tone and hydration. Cucumber also improves skin clarity (with special regards to sun exposure), and helps fight the signs of aging with its high vitamin C content. Amazing how just 20 minutes can totally change your life – or the life in your skin, that is!
Thirsty for more dry skin treatment tips? Hear more about the best serums for dry skin, targeting dry skin around the eyes, and even the best foundation for dry skin!
We carefully hand-select products based on strict purity standards, and only recommend products we feel meet this criteria. 100% PURE™ may earn a small commission for products purchased through affiliate links.
The information in this article is for educational use, and not intended to substitute professional medical advice, diagnosis, or treatment and should not be used as such.
Sign up to our email newsletter for more blog updates and exclusive discounts.
< Older Post | Newer Post >