Foundation Makeup for Mature Skin
Tips for prepping aging skin for a better makeup application, plus the best foundation makeup formulas for mature skin!
Posted on February 10, 2018
Written by: 100% PURE®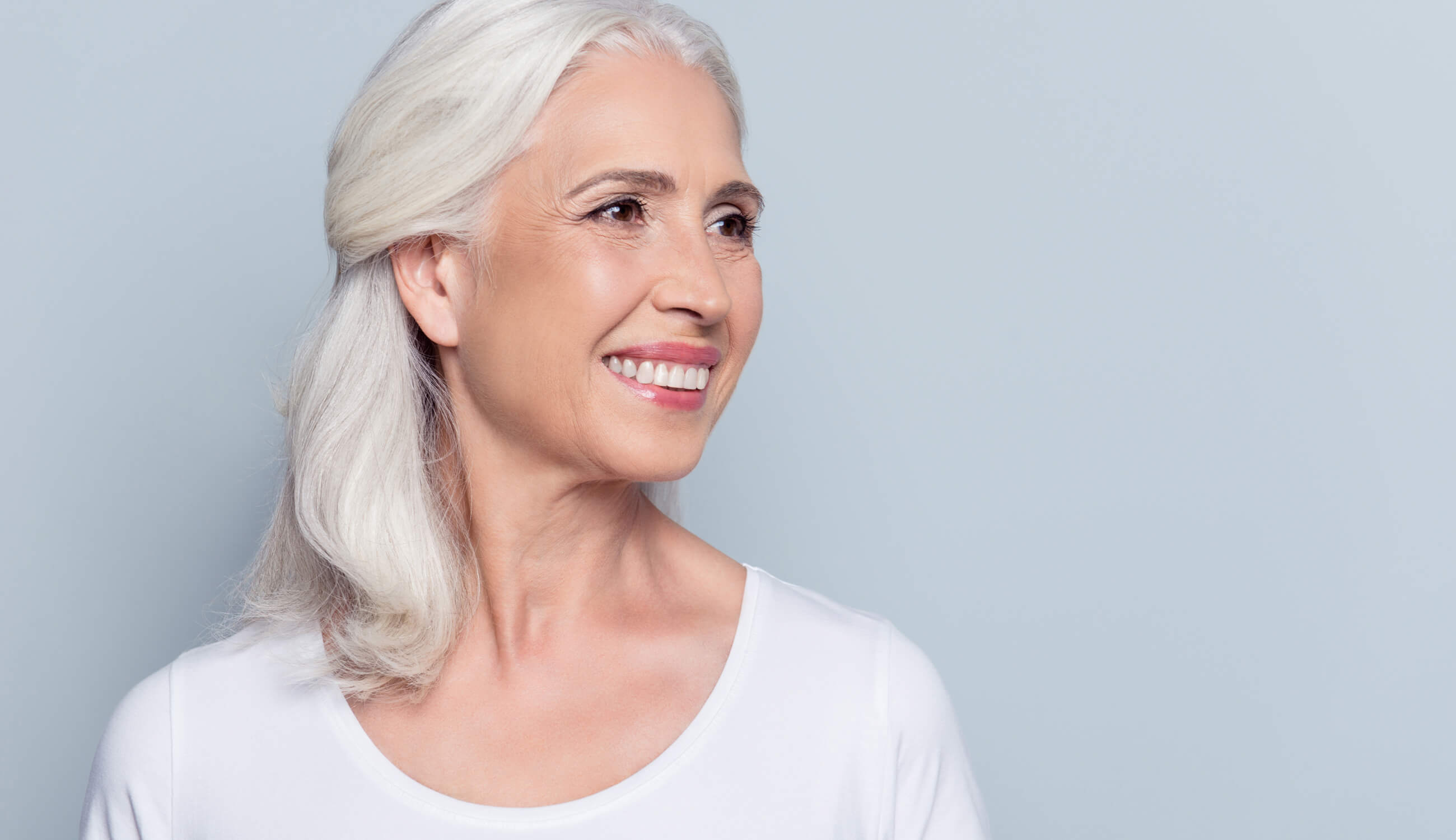 Much like a good wine, women just get better and better with time. As we age, we gain more confidence, learn to trust our instincts, and fall into a groove of finding the right beauty products that suit our skin. But as we mature, we may also miss those subtle changes occurring in our skin, and it can be tricky to figure out what works for us in this new stage of life.
Fear not - any of us can still achieve that glowy and dewy look, no matter our age or skin type! We've listed our favorite pro tips below — to keep your skin looking luminous and healthy, especially when it comes to foundation makeup for mature skin.
Prep Your Skin Daily (and Nightly)
A few beauty tricks are timeless, and one of our tried-and-true tips is this: all beauty looks should start with proper skin care. No matter if your skin is oily or dry, you'll want to use products that help smooth the skin, firm, and plump for a tauter appearance. You'll also want products that treat any dullness or age spots by injecting a little youthful glow. Here are a few key ingredients to look for (and why):
Vitamin A/ Retinol
Retinol is a chemical derived from vitamin A that has the unique and useful ability to stimulate collagen production in the skin. Any anti-aging product worth the hype will likely contain retinol, retinoids, or vitamin A, as it helps result in smoother skin with fewer fine lines.
Vitamin C
We know, you're probably thinking that vitamin C is used a little too often, but honestly? Nope – it's just that good. Much like its sister, vitamin C also helps to boost collagen in the skin. More than that, this ingredient has the brightening power to blast away age spots, darkness, dullness, and balance uneven skin tone. Helping to get rid of that dead skin on the surface, this ingredient is a great aid for allowing other moisturizing ingredients to penetrate deeper into the skin.
Hyaluronic Acid
This ingredient should be familiar by now, as it is the beauty industry's super-moisture-queen at the moment (deservedly so). This baby can hold up to 1,000 times its molecular weight in water, meaning that a little bit goes a long way in terms of hydrating power. If your serum or moisturizer doesn't contain hyaluronic acid, it might be time to hit the reset button on your skin care collection.
PRO TIP: For a one-stop-shop with every one of these powerhouse vitamins, snag our Multi-Vitamin + Antioxidants Potent PM Serum for your nightly skin prep. This PM serum contains brightening vitamin C, retinol for lessening the appearance of fine lines and wrinkles, plus soothing and hydrating rose as well as cactus extract for assisting the hyaluronic acid in deeply hydrating the skin.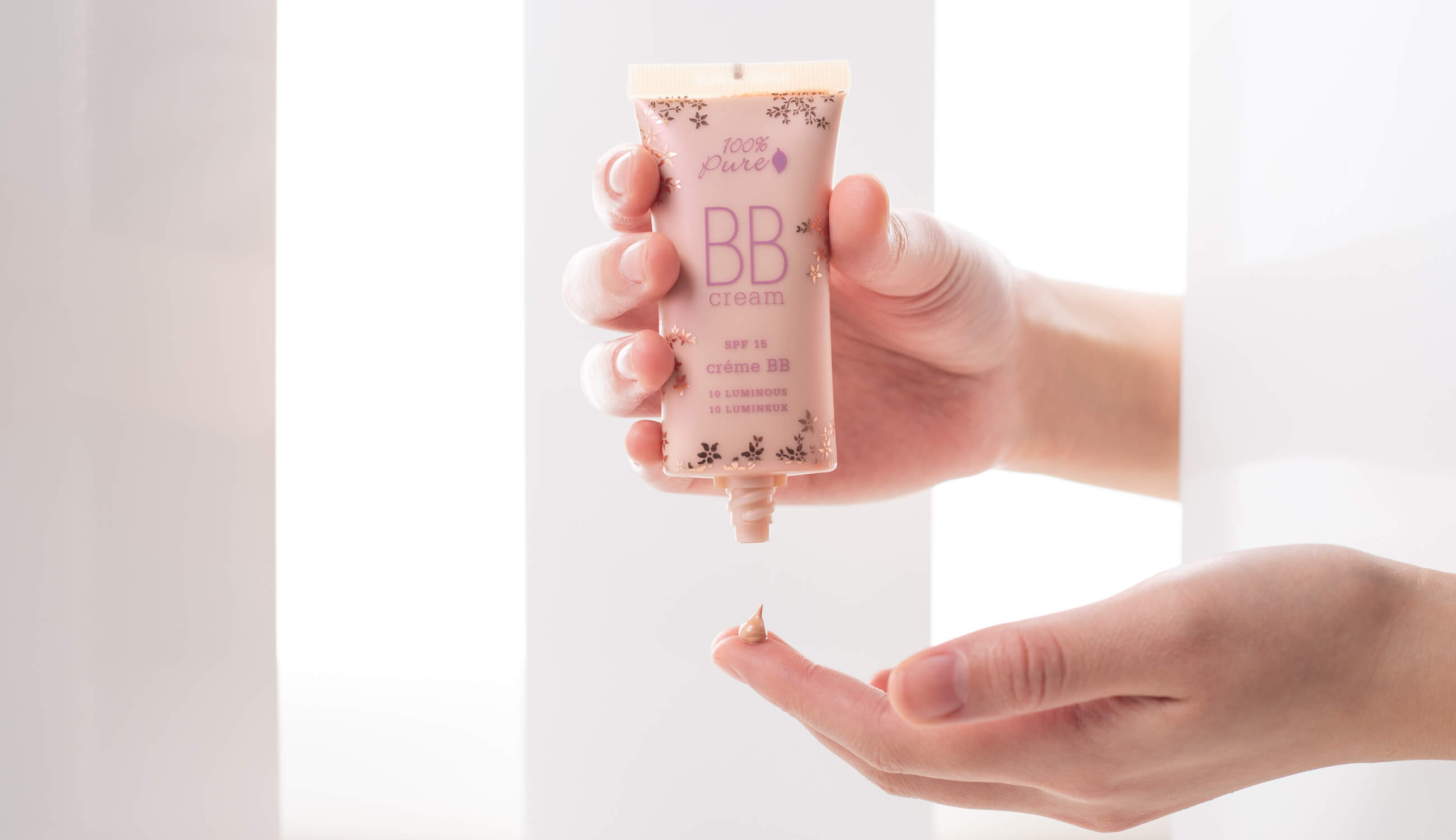 The Best Foundation Makeup for Mature Skin
Selecting a foundation formula is a lot like picking your mode of transportation: there's the option that you want the most, and then there's what's most practical. For many of us, the idea of powder foundation sounds alluring: it comes in a compact, is handy for travel and touch-ups, and we dream of that soft, porcelain doll-like finish. The rub? Powder foundation is the least compatible with mature skin. It enhances the appearance of fine lines and wrinkles, further dries out the skin, and fails to provide that targeted coverage that we need.
Hello hydration – this key element will be your ace in the hole for using foundation makeup on mature skin. Look for terms like, 'hydrating' and 'radiant' as you're shopping for products. You'll also want to stick to liquid and cream formulas that are as lightweight and as buildable as possible. Zero in on a buildable medium coverage foundation or full coverage foundation with a hydrating, satin to dewy finish.
PRO TIP: Not crazy about a dewy or glowy finish for your mature skin? As long as you start with a dewy and hydrating base as we mentioned above, you can feel free to touch up over the top with a mattifying translucent powder on key shine area like the nose, forehead, and chin.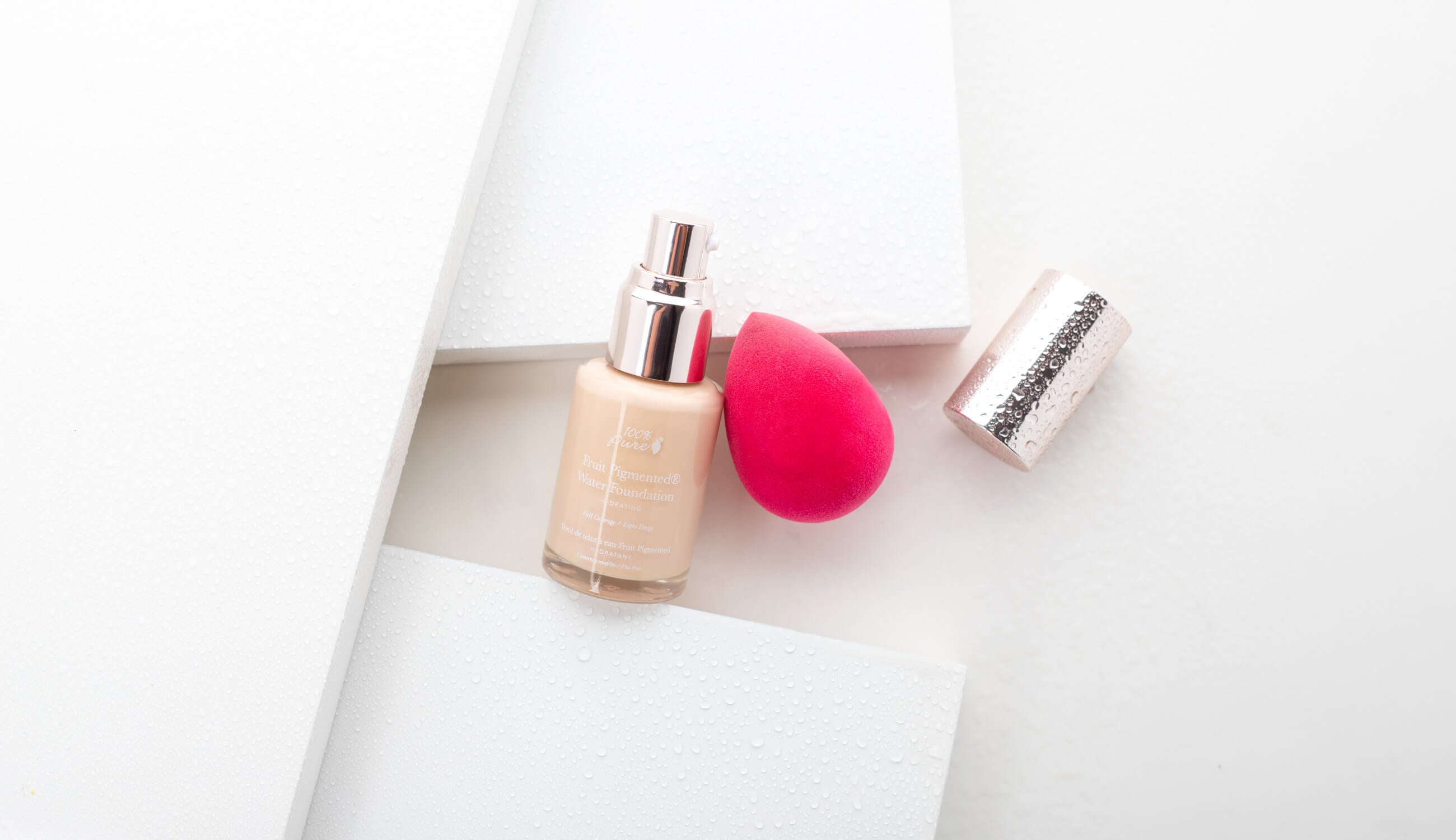 How To Apply
The key to applying foundation as we age is actually the same advice we would give our 16 year old selves: less is more. As we get older, our skin has different needs, and simply behaves differently. Attempting to layer on a buffet of products (much like we do in our 20's and 30's) will only exacerbate the appearance of age on our skin. Here's how beauty gurus and makeup artists alike approach this task:
Spot-conceal after foundation. This is a big one with mature skin because often times, the entire face doesn't need coverage. Only the issue with darker spots or some discoloration may need addressing. An anti-aging under eye concealer can work wonders for both dark circles and aging skin!
Allow the skin to peek through. Part of being a mature woman is showcasing all that timeless beauty, wisdom, and grace. By using a dampened makeup sponge to apply your foundation product, you're lightly sheering out the foundation for a more believable, you-like result.
Layers are for hair. Now that our goal is smoothness rather than extreme coverage, try to avoid layering up product where it isn't necessary. Problem areas are often under the eyes, around the nostrils, and smile lines or lines near the mouth. If you need foundation coverage in those areas, press in one very pigmented layer, sparingly set with a translucent powder, and be sure finish with a hydrating, dewy mist to lightly lock everything in.
Foundation Makeup No-No's for Mature Skin
Selecting makeup isn't always so straightforward. As we're shopping for maturing skin that may behave differently from what we're used to in past years, remember this: learning how to work with our skin will forever be a learning process. That being said, there are a few deal-breakers we should still avoid in the meantime.
If you see alcohol as the first ingredient: run! This is easily one of the more common ingredients that leaves mature skin feeling dry, flakey, and irritated.
As mentioned before, don't layer excessive amounts of product over each other. This is also true of matching formulas. We wouldn't try to apply liquid foundation over powder, right? Think of this rule in a similar light.
Avoid products with the following terms: detoxifying, clarifying, or mattifying. These tend to dry out the skin, cut down on youth-supporting lipids and oil, and will further enhance the most common signs of aging that we're trying to avoid.
Feeling more empowered by your foundation makeup routine? Using the right products, which mimic the effects of healthy skin care, will more likely enhance your natural radiance and glow — without completely attempting to cake-over your well-earned age. Want more age-related makeup tips? Check out makeup tips for every age , and the top anti-aging skin care ingredients , next!
We carefully hand-select products based on strict purity standards, and only recommend products we feel meet this criteria. 100% PURE™ may earn a small commission for products purchased through affiliate links.
The information in this article is for educational use, and not intended to substitute professional medical advice, diagnosis, or treatment and should not be used as such.
Sign up to our email newsletter for more blog updates and exclusive discounts.
< Older Post | Newer Post >