Makeup Tips for Every Age
We're discussing the connection between makeup and aging, and outlining the right fruit pigmented® makeup products for your age range!
Posted on November 30, 2017
Written by: 100% PURE®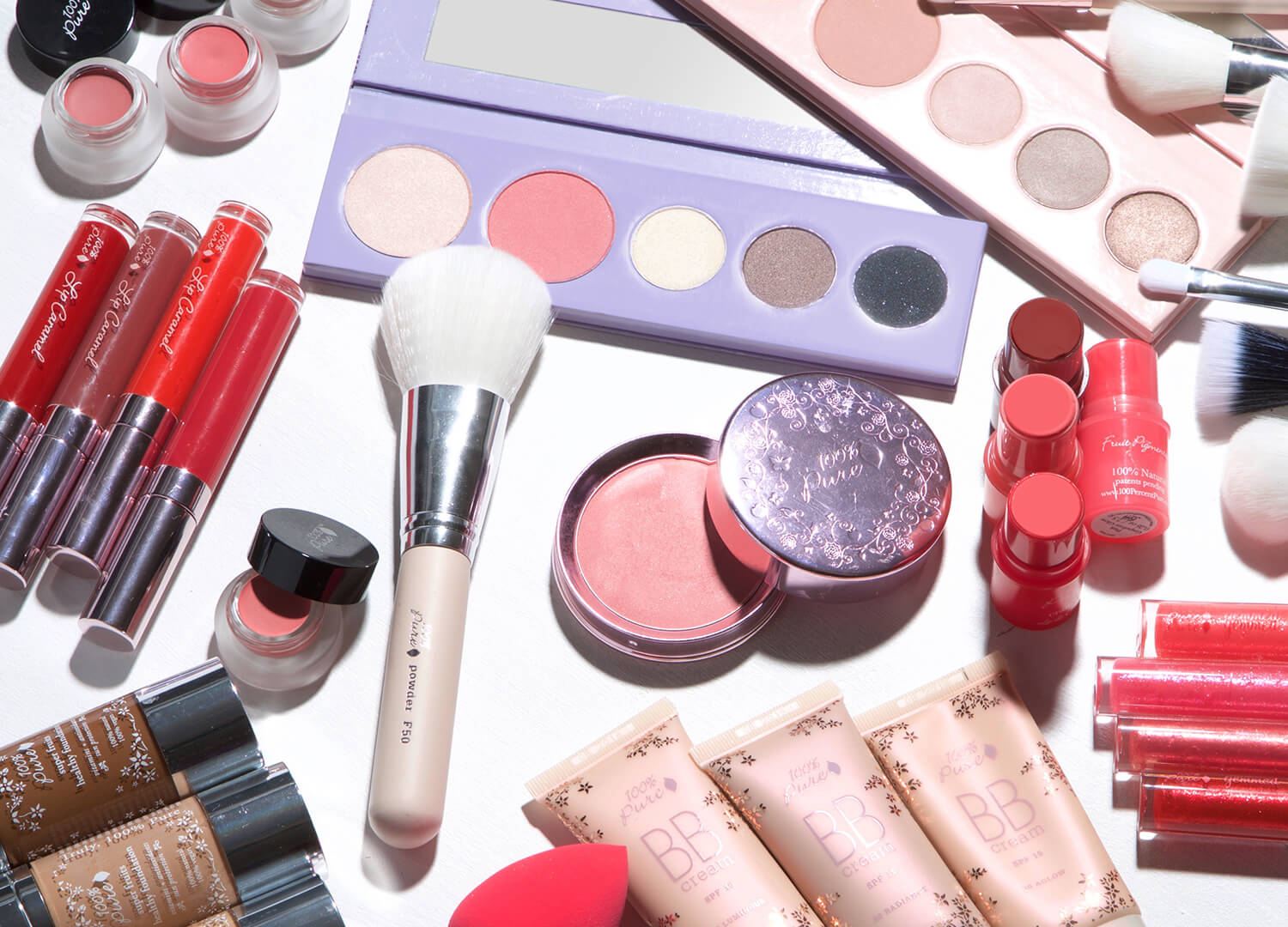 Makeup and Aging: What You Need to Know
Let's start with the facts: first, there is no rule that says your age should dictate what makeup you wear. Second, if your goal is to look younger longer, there are definitely a few makeup tips that can help (or hurt) your cause. As we age, skin can lose elasticity, firmness, and radiance due to both environmental and hereditary factors, and while a proper skin care routine is paramount to keeping skin looking youthful, an ill-fitting makeup routine may not be doing you any favors in the youth department
We've created a roadmap for navigating the best fruit pigmented® makeup for every age, and are making pit stops along the way to check out specific skin beneficial products, makeup that may be prematurely aging your skin, and the best finishes for each age range.
Makeup for Every Age
We'll help you choose the best fruit pigmented® makeup for your age, including customized foundation choices! These tried and true products were picked based on trends, customer reviews, and professional 100% PURE office consensus!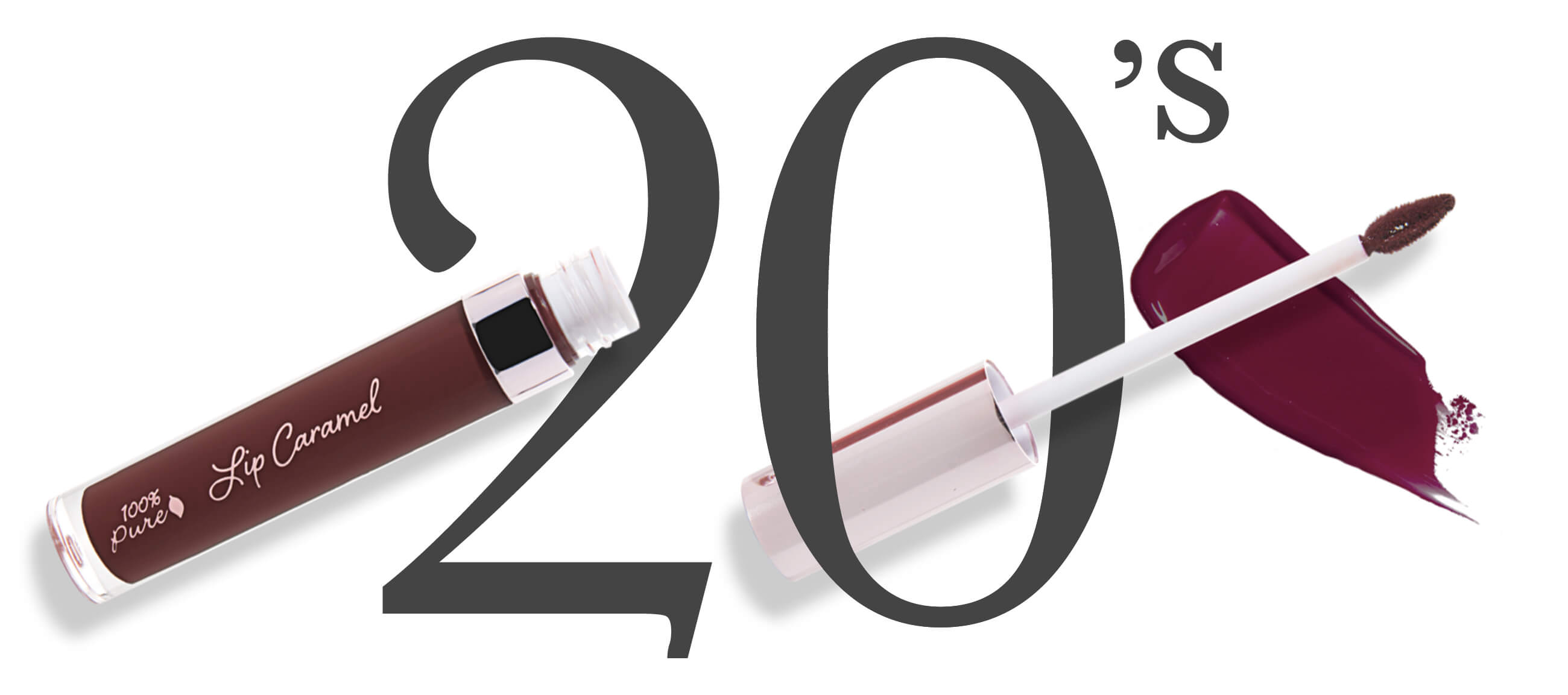 Makeup for Your 20's
In our twenties, we tend to look for ways to mature ourselves via makeup; whether it's to impress a guy or to look more professional for a job interview, we carefully sculpt our makeup to serve maximum impact. Since youthful skin is less of a concern at this age (since it's still looking glowy pretty much 24/7), we don't think twice about covering it with full coverage foundation, matte finishes, and deep, bold color choices. There's also a higher percentage of oil and acne at this age since you're fresh out of your hormonal teen years, so the task squad for covering shine and blemishes is still on high alert.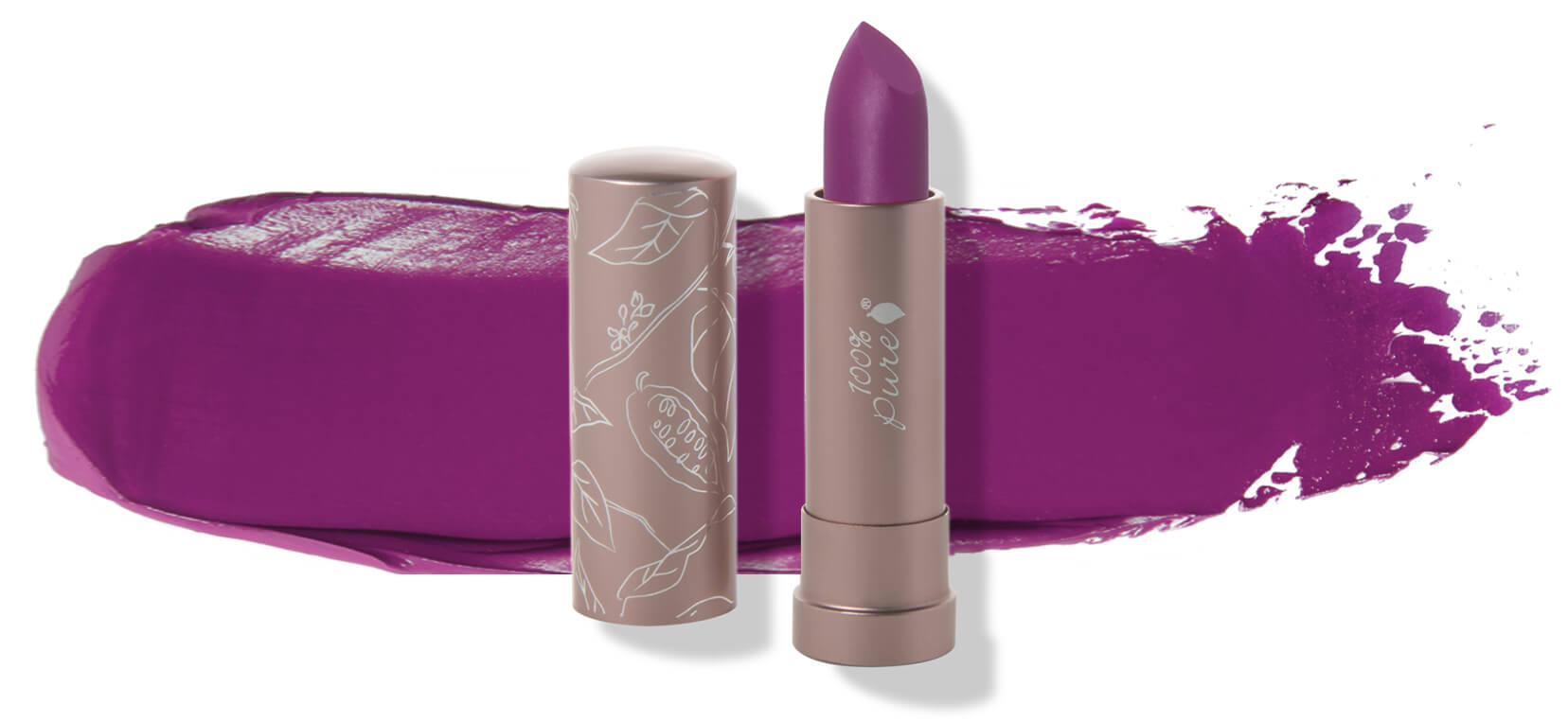 20's Makeup Favorites:
Lip Caramels: High pigment, bold color statements, glossy and youthful finishes Cocoa Butter Matte Lipsticks: High pigment, versatile shade range for maximum makeup look possibilities, and a matte finish (great for plump, youthful lips)
20's Foundation Match:
Healthy Skin Foundation: Oil and shine control, antioxidant rich super fruit oils for guarding against free radical damage, and full coverage for dark circles and blemishes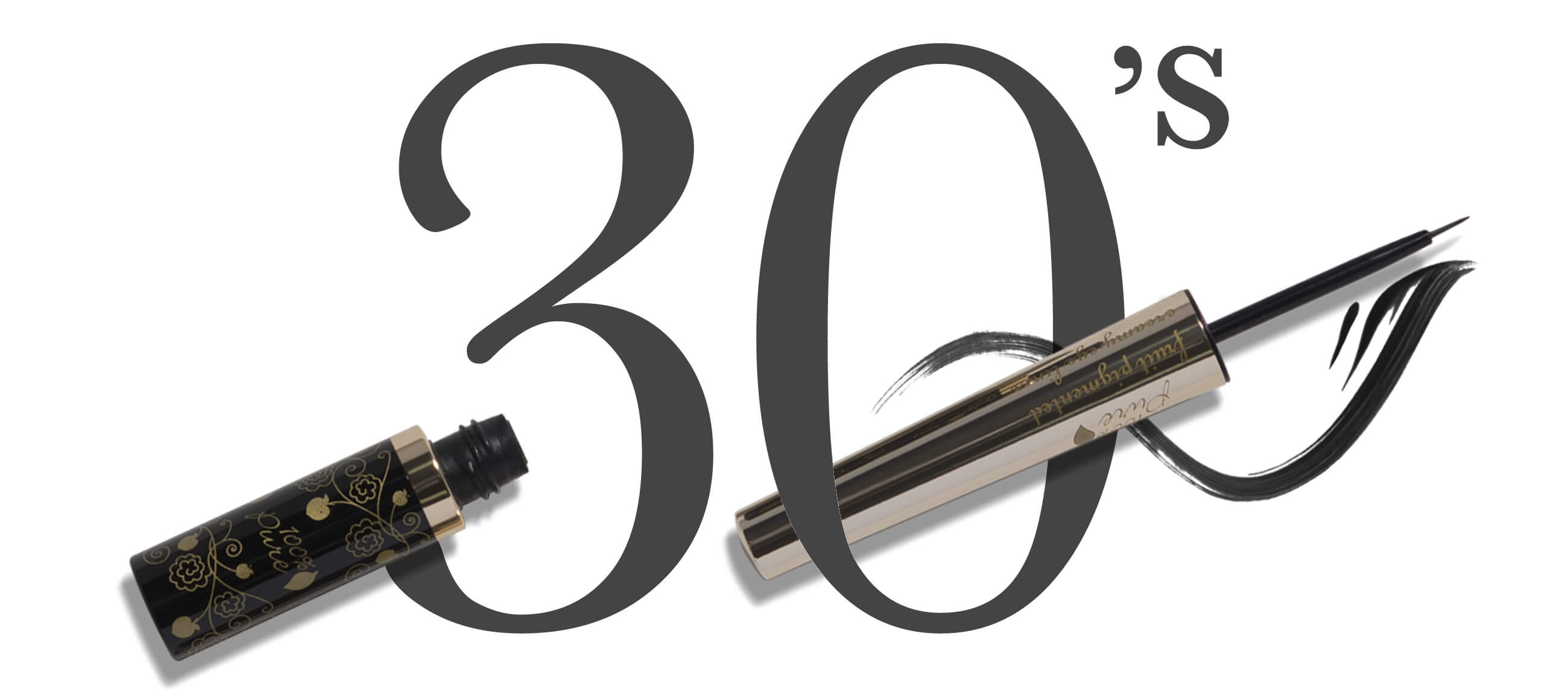 Makeup for Your 30's
Much like our twenties, our thirties are filled with packed schedules, high pressure job interviews, and a desire to look fabulous while juggling the ever-expanding responsibilities of adulthood. Many begin growing families in this decade, which means less time and effort for self-care. Thirty-somethings want to look great in less time, and for less money. Cutting corners without sacrificing results is essential, so we opt for multi-tasking makeup with lightweight, long lasting wear and gorgeous impact.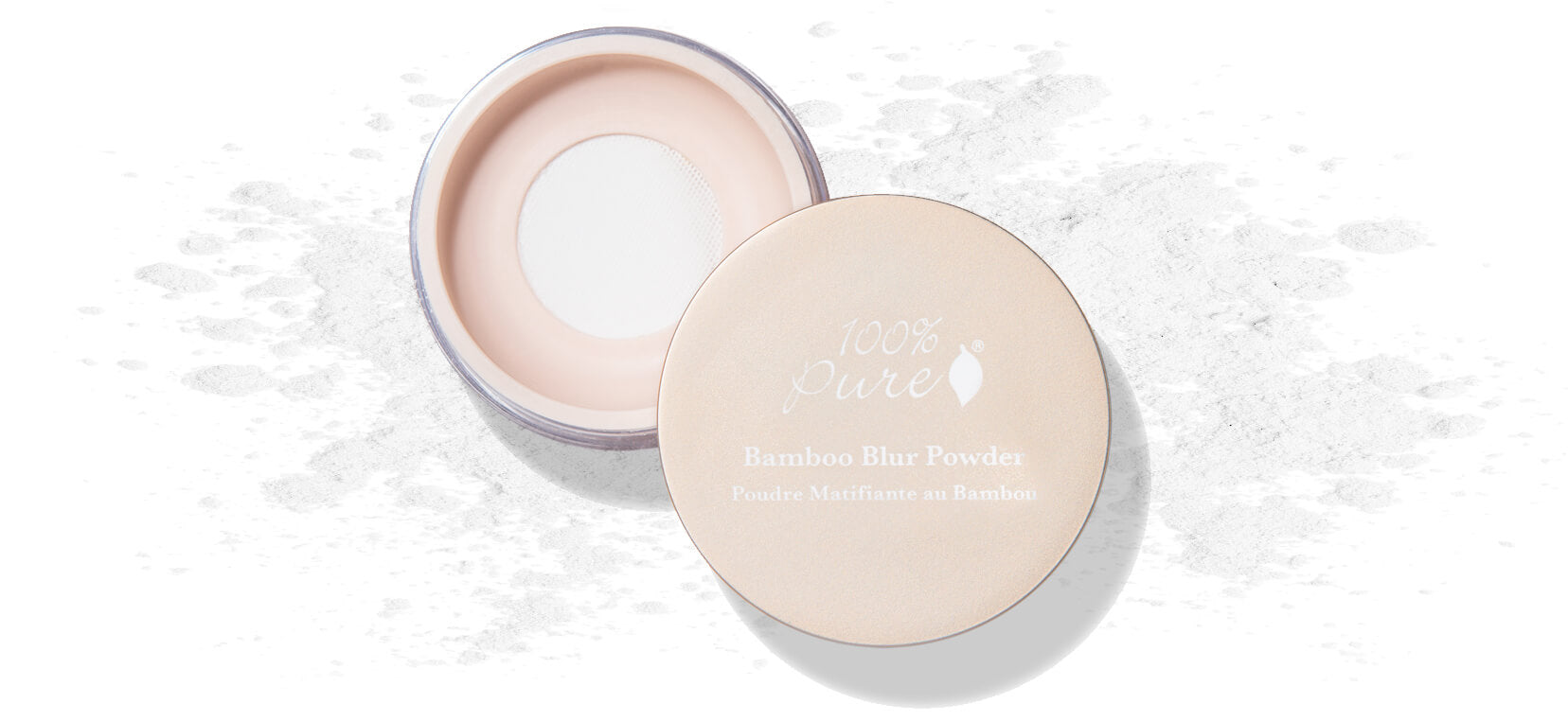 30's Makeup Favorites:
Long Last Liquid Liner: Deep pigment in 3 versatile shades and all-day, smudge proof wear
Bamboo Blur Powder: Ideal for quick touch ups, reducing shine, and setting foundation for longer wear
30's Foundation Match:
Bamboo Blur Matte Makeup: Feels lightweight for busy days, hydrates and plumps skin, delivers full coverage with a matte finish for professional/ workday makeup looks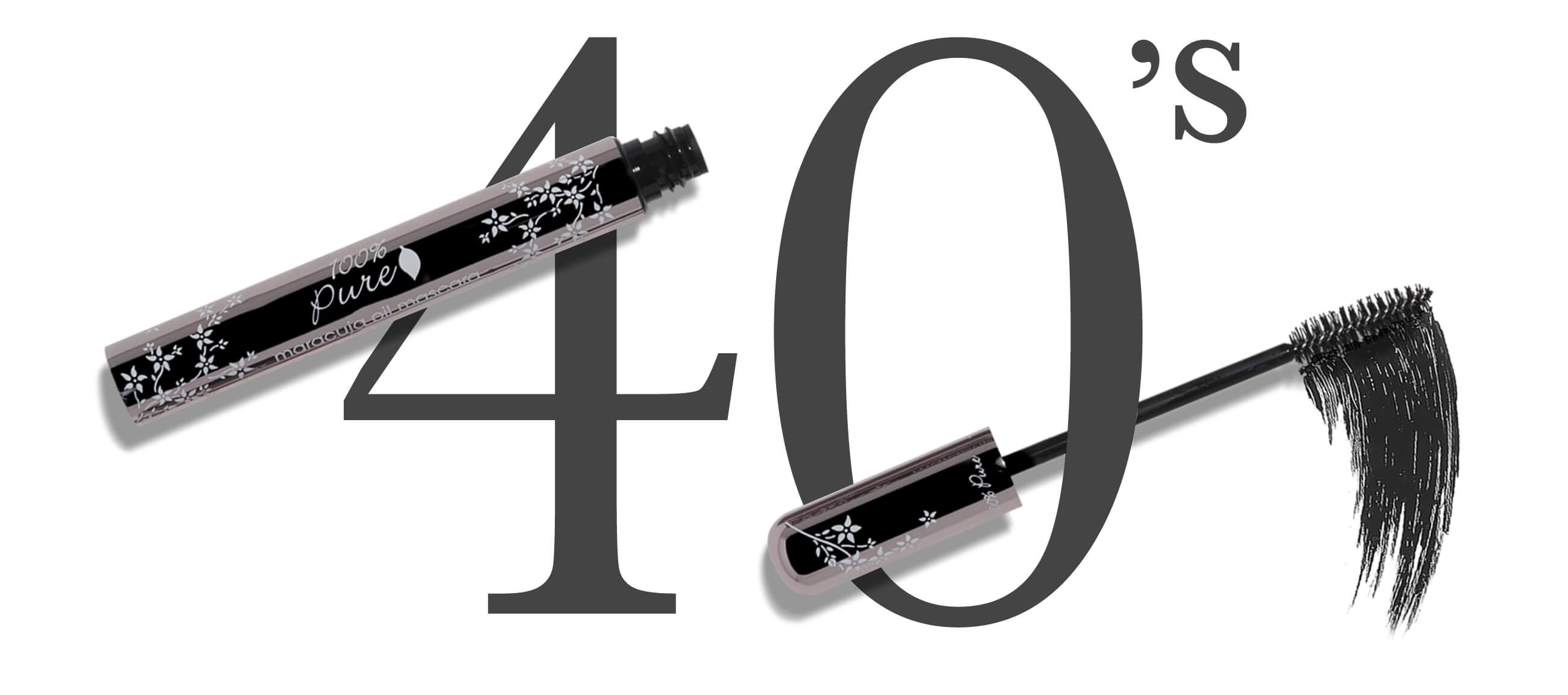 Makeup for Your 40's
Women in their forties have lots to celebrate: growing families, blossoming careers, and an expertly honed self-awareness. They know what they want, what works for them, and how to get the results they desire -- all while embracing who they are. Women in their forties tend to shop for products that lift and amplify their natural beauty, and appreciate products that can offer both low-maintenance use and quality results in the way of color, coverage, and anti-aging benefits.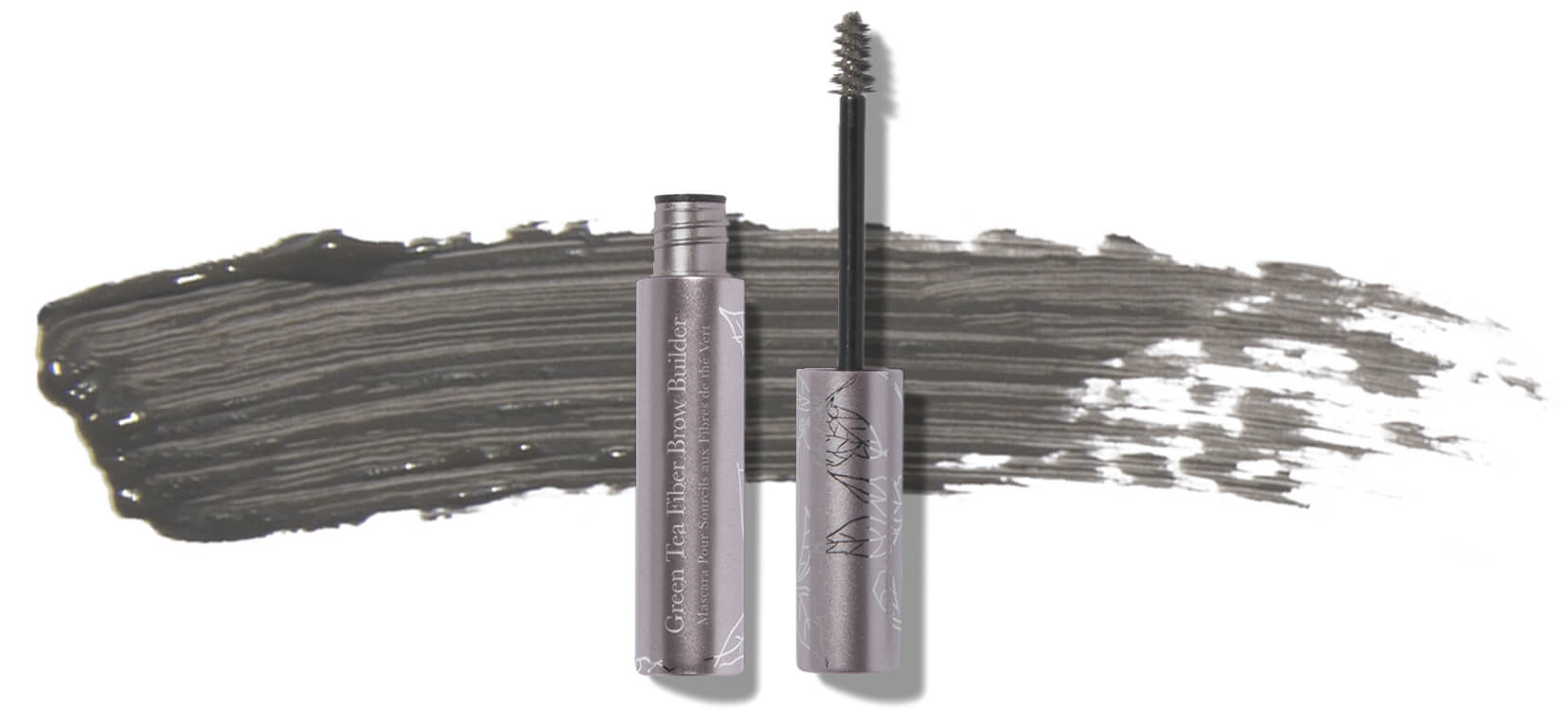 40's Makeup Favorites:
Maracuja Mascara: Featherweight feel, lash strengthening maracuja oil, natural pigment from cocoa and tea, and volumizing finish
Fiber Brow Builder: Natural eyebrow makeup with a lightweight feel, brow fortifying and thickening green tea fibers, and brow shaping, natural tint from cocoa pigments
40's Foundation Match:
Fruit Pigmented® Cream Foundation: Full coverage, creamy and moisturizing feel, and minimizes fine lines with fatty acid rich avocado butter and anti-aging pomegranate oil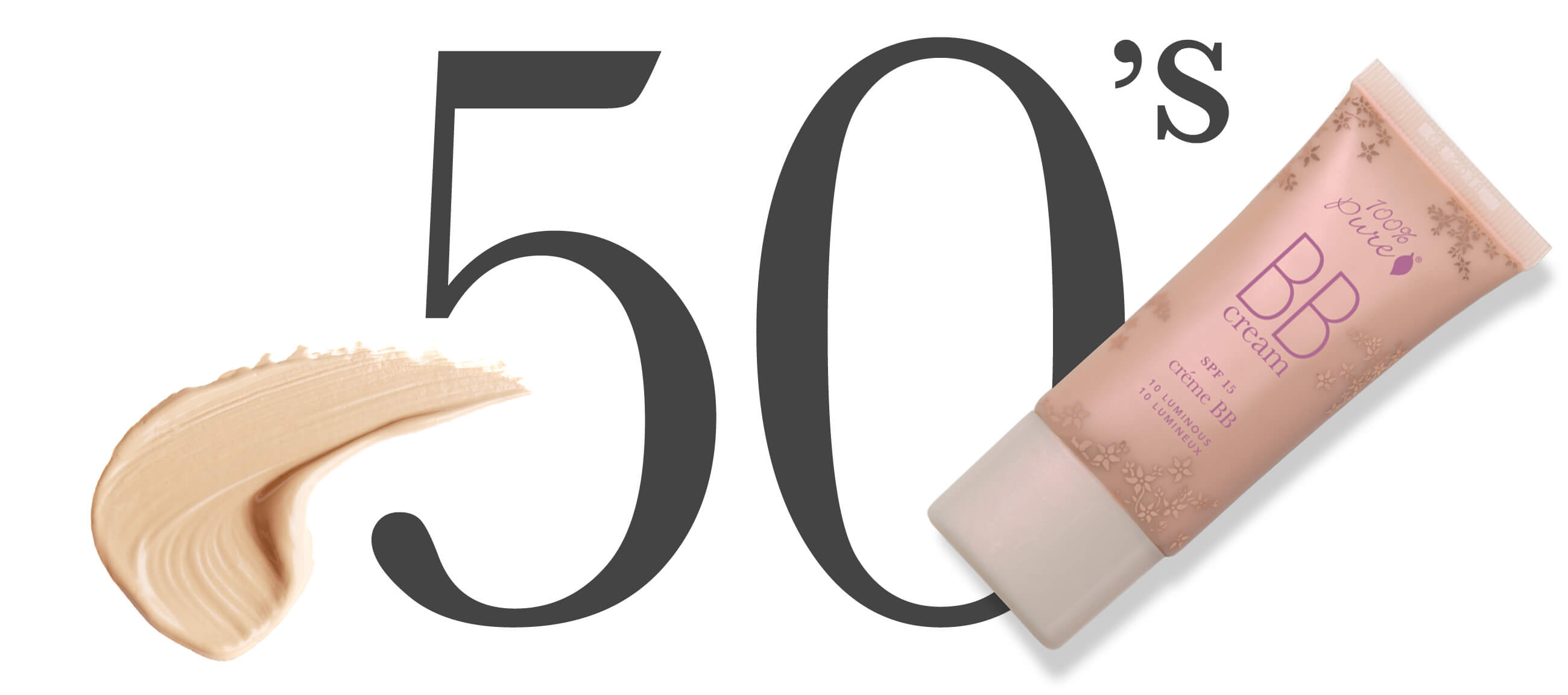 Makeup for Your 50's+
The fifties and on used to be about finely traced brows, lips, and a poreless powder finish. Nowadays you'll see less of the makeup looks of yesteryear and more celebration of natural skin, since women in their sixties have been polled as having the highest self-confidence of any age range -- now that's something to celebrate!
As matte, full coverage finishes tend to age the skin and make harsh lines appear more severe, 50+ women are opting for light, radiant coverage in the way of a skin plumping tinted moisturizer or BB Cream. Overall they're choosing creamy, skin healthy fruit pigmented® makeup formulas, with powder only added as needed to reduce shine spots. A return to the dewy, fresh-faced glow of youth is the goal here: there's no better way to do it than to keep skin healthy, hydrated, and unhindered.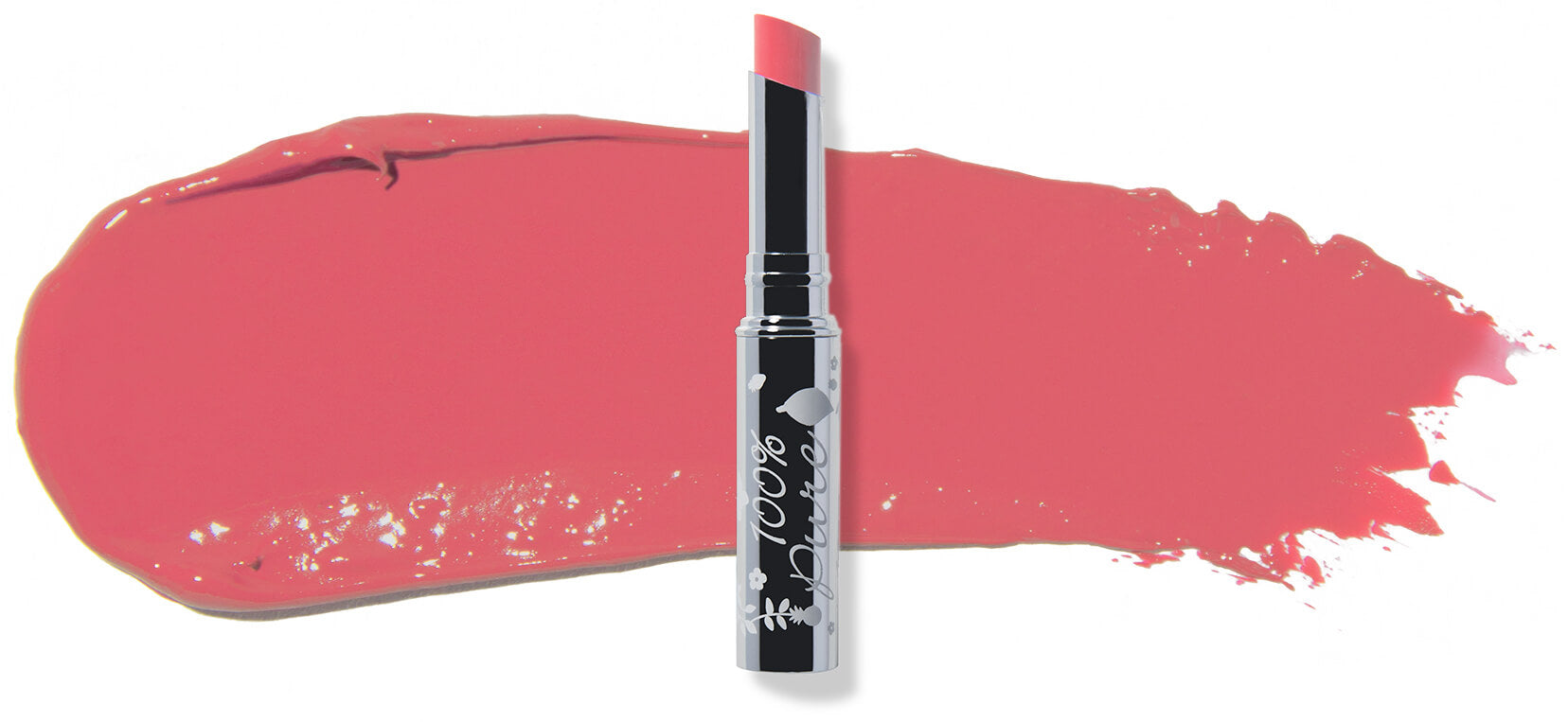 50's+ Makeup Favorites:
Pot Rouge: Silky smooth, blendable blush formula made with anti-aging fruit pigments, moisturizing avocado butter and rosehip oil for increased elasticity, and anti-aging red wine resveratrol
Lip Glaze: Deeply moisturizing formula for softer lips, anti-aging antioxidants from fruit pigments, and semi-sheer, natural color pigment
50's+ Foundation Match:
BB Cream: Creamy and blendable formula with medium coverage, made with skin soothing lavender and aloe vera, moisturizing shea, jojoba, and fruit oil for more supple skin, and built-in SPF protection
Makeup That Makes You Look Older
Depending on your age, this prospect might appeal to or repel you. We're betting that if you're over 30, it's the latter; apart from that time you tried to sneak into a club when you were 19, odds are 'premature aging' has never been on your beauty wishlist. While your teens and twenties were all about experimenting with mature makeup looks, there's a possibility that those same looks, when used in your late 30's and on, are still making you look much older than you really are. Here are some top offenders:
Tinted Foundation Powder
Using a colored foundation powder has a tendency to give more full coverage, which can be a good thing if you're looking for a full, matte finish. But full, tinted coverage with a matte finish can actually accentuate line and wrinkles, making aging or dry skin cakier than it really is. If you have aging skin but swear by a foundation powder, try a translucent setting powder dusted only on areas where you're looking to diffuse shine or oil.
Dark, Heavy Eye Makeup
This makeup combo is a sure-fire way to age yourself about 10 years; think raccoon eyes, or teenager who got a hold of mom's makeup. Dark, heavy eye makeup can bring a sultry edge to youthful skin, but when applied to aging skin, this dreaded combo spells drooping lids, bleeding and smudging into fine lines, and an overall jarring effect. If you have aging skin but you love your eye makeup, first apply with a light hand. Second, avoid dramatic black and opt instead for brown, dark blue, or pewter.
Sheer Coverage Foundations
Dewy, natural skin is no doubt a sign of youth. But if you're looking to hide signs of aging, going fresh faced must be done strategically. Sheer coverage foundation can both accentuate and openly display fine lines and wrinkles, instead of minimizing their appearance. Try a full coverage foundation with a creamy finish to plump, fill, and obscure fine lines.
Applying Too Much Blush
Flushed, blushing cheeks -- youthful, right? Not if you're applying your blush with a heavy hand! A heavy application of blush can leave you looking like you're suffering from either a major hot flash or a case of clown makeup; you want your fruit pigmented® blush to sit softly on the ridge of your cheekbone, to enhance the appearance of increased blood flow in the cheeks, not make you look like you're having an allergic reaction. Another important tip to keep skin looking youthful? Choose the perfect natural blush for your skin tone.
Makeup That Makes You Look Younger
Yes, these makeup products exist and yes, they're easy to use! While nothing can turn back the hands of time, there are plenty of fruit pigmented® makeup allies that can keep skin looking youthful while highlighting some of skin's more radiant features. While we may start out wanting our makeup to add a few years, as we age we start desiring the baby soft, supple skin of our youth. Here are a few of our favorite tips for bringing skin back to life:
Dewy, Full Coverage Foundations
When it comes to foundation, getting medium to full coverage is great for minimizing signs of aging like fine lines and wrinkles. The trick is not to hide skin's natural radiance, which is doing you a favor by making skin look healthier and more youthful. To toe the line between ample coverage and a healthy glow, try a medium coverage BB Cream or a full coverage Cream Foundation to keep skin supple and glowing without sacrificing significant coverage.
Accentuating Bone Structure
While a full face of highlight and contour may not be for you, simply adding a bit of cheek-defining contour can help lift the structure of your face, making you appear younger. In addition to implementing contouring into your fruit pigmented® makeup routine, adding highlight can also help to lift certain areas of the face that may be falling flat; attracting light to high points of the face could help draw attention to some of your best features, while making skin look less droopy or slack. Increased firmness in cheeks, jawline, and under eyes will make you look years younger in no time.
Shimmer, Not Sparkle
Going sparkly will invite comparisons of teen makeup trends, which will only make anyone who isn't a teen seem a bit past their prime. While we love a soft, light sparkle in a lip gloss or eye shadow, any more sparkle than that won't bode well for making skin look younger. Opt for nude, shimmery shades of fruit pigmented® eye shadow, fruit pigmented® luminizer, or mineral BB Cream. Another amazing tip for giving skin that youthful glow? Layer our vitamin infused Luminous Primer over cleansed and moisturized skin to give skin and fruit pigmented® makeup a touch of subtle, natural luminosity.
Lighter Lips
Choosing various shades of nude, mauve, and berry can keep skin looking fresh and youthful, without adding so much dramatic pigment that aging skin gets outshined. All 3 shade variations are versatile enough for any skin tone, and will serve dutifully in casual, romantic, or professional makeup looks. Layer a nude or shimmery sheer lip gloss over your lip color to add dewy, hydrated vibes.
Love our fruit pigmented® makeup and natural skin care guides? Read recent posts below, and get more on our 100% PURE Beauty Blog feed!
We carefully hand-select products based on strict purity standards, and only recommend products we feel meet this criteria. 100% PURE™ may earn a small commission for products purchased through affiliate links.
The information in this article is for educational use, and not intended to substitute professional medical advice, diagnosis, or treatment and should not be used as such.
Sign up to our email newsletter for more blog updates and exclusive discounts.
< Older Post | Newer Post >