Benefits of Tocopherol in Clean Beauty
How this legendary antioxidant earned its place in the pantheon of clean skin care
Posted on September 2, 2020
Written by: 100% PURE ®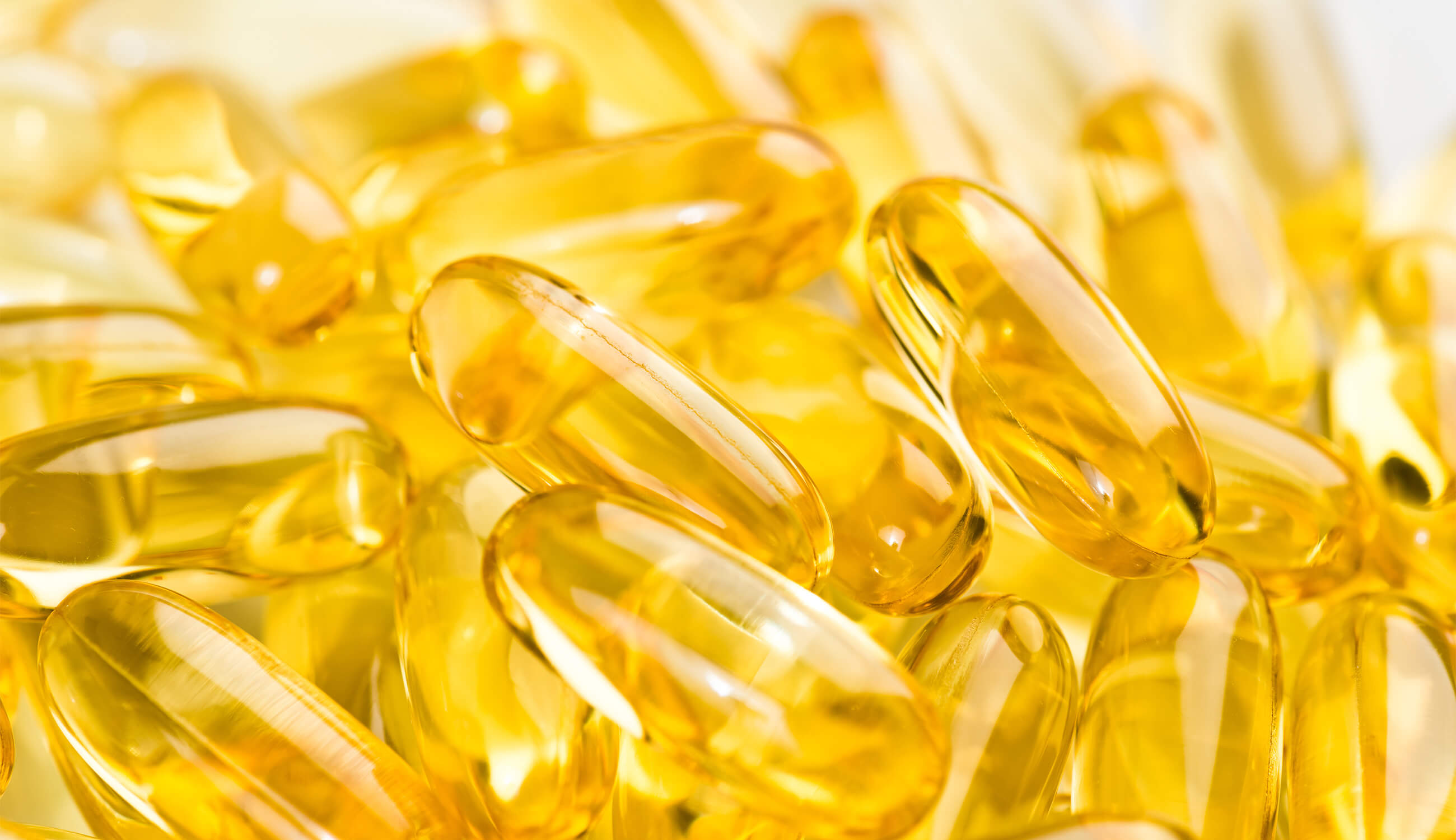 When it comes to beauty, some ingredients come and go. Whether they're part of a fleeting beauty trend, or make claims to be disproven later on – only some will stand the test of time. When it comes to tocopherol, it's pretty much impossible to deny its greatness.
Tocopherol, also referred to as a form of vitamin E, is an essential fat-soluble nutrient. It helps to support the immune system, cellular function, and skin health. It's also a known antioxidant with potent anti-inflammatory benefits. It can strengthen the skin barrier against sun damage, and is also popular as a treatment for minimizing the appearance of stretch marks and scars.
But these aren't the only reasons we love tocopherol: it's an extremely versatile ingredient that you'll find in everything from lip gloss to hair conditioners. Keep reading to learn why tocopherol one of our all time favorites for healthy skin and hair!
Tocopherol Vs. Tocopheryl Acetate: the Many Faces of Vitamin E
In the world of skin care, you might've noticed that ingredients can take on a variety of different names. Tocopherol is no exception – but why exactly do we call it tocopherol, and not vitamin E?
Vitamin E actually comes in several different forms. Most often, we're talking about fat-soluble tocopherols. When it comes to skin care, there are two common types that you'll see on an ingredient list: tocopherol and tocopheryl acetate.
While tocopherol is naturally occurring, tocopheryl acetate is a synthetic compound made from the ester of tocopherol with an acetate group added. While this additional acetate may make it more stable, some may argue that this makes it less bioavailable to the skin and potentially not as beneficial. There are still many studies that credit tocopherol acetate with being supremely beneficial when applied topically, for moisture retention and wound healing.
Tocopherol is an essential ingredient in many of our formulas, so we take pride in sourcing high quality forms of this vitamin. Many of our tocopherols are meticulously extracted from rice bran, which is also gluten-free!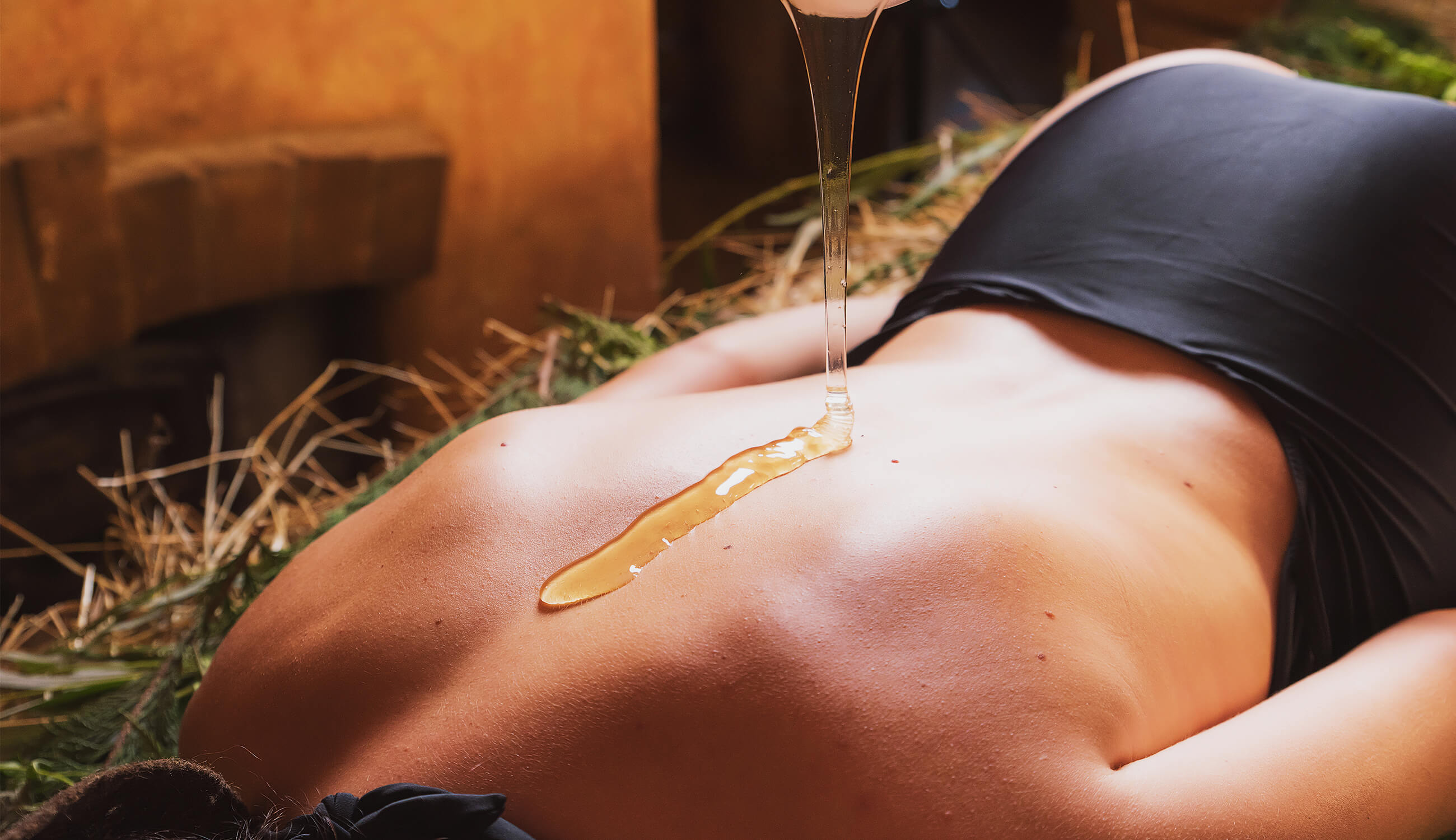 Tocopherol for Skin
While its benefits certainly don't stop with the skin, it's definitely an area where tocopherol shines. Check out how vitamin E can benefit your complexion!
Hydration
One of the most popular features of vitamin E is its ability to moisturize and strengthen the skin barrier. Its powerful antioxidant abilities make it a favorite ingredient for soothing inflammation and redness, whether as part of a soothing lip balm or a hydrating hand cream.
Due to tocopherol's ability to alleviate dryness, redness, and flaking, it is often used to ease uncomfortable symptoms associated with eczema and psoriasis. While limited research has shown that tocopherol can indeed help with symptoms of psoriasis, it doesn't necessarily tackle the root issue and isn't recommended for those with severe cases of psoriasis.
Brightening
Whether it's caused by scarring, hormones or too much sun exposure, hyperpigmentation is a a common concern. Many women turn to vitamin E during pregnancy to reduce the appearance of stretch marks, while those experiencing weight gain or weight loss can also use a pure vitamin E oil for the same purpose.
Evidence suggests that tocopherol may help with hyperpigmentation in topical treatments, but only moderately so unless combined with vitamin C. When we formulated our rejuvenating Vitamin C Serum, we made sure to keep these two allstar vitamins together! With added benefits from green apple, aloe vera and alpha-lipoic acid, your skin will be more than happy with this glow-promoting formula.
Anti-Aging
Perhaps most notably, tocopherol is known for its wealth of antioxidants. Vitamin E's antioxidant power is useful for lessening the appearance of fine lines and wrinkles. Some individuals report their skin feeling firmer after topical application, and more supple thanks to its aforementioned hydration benefits.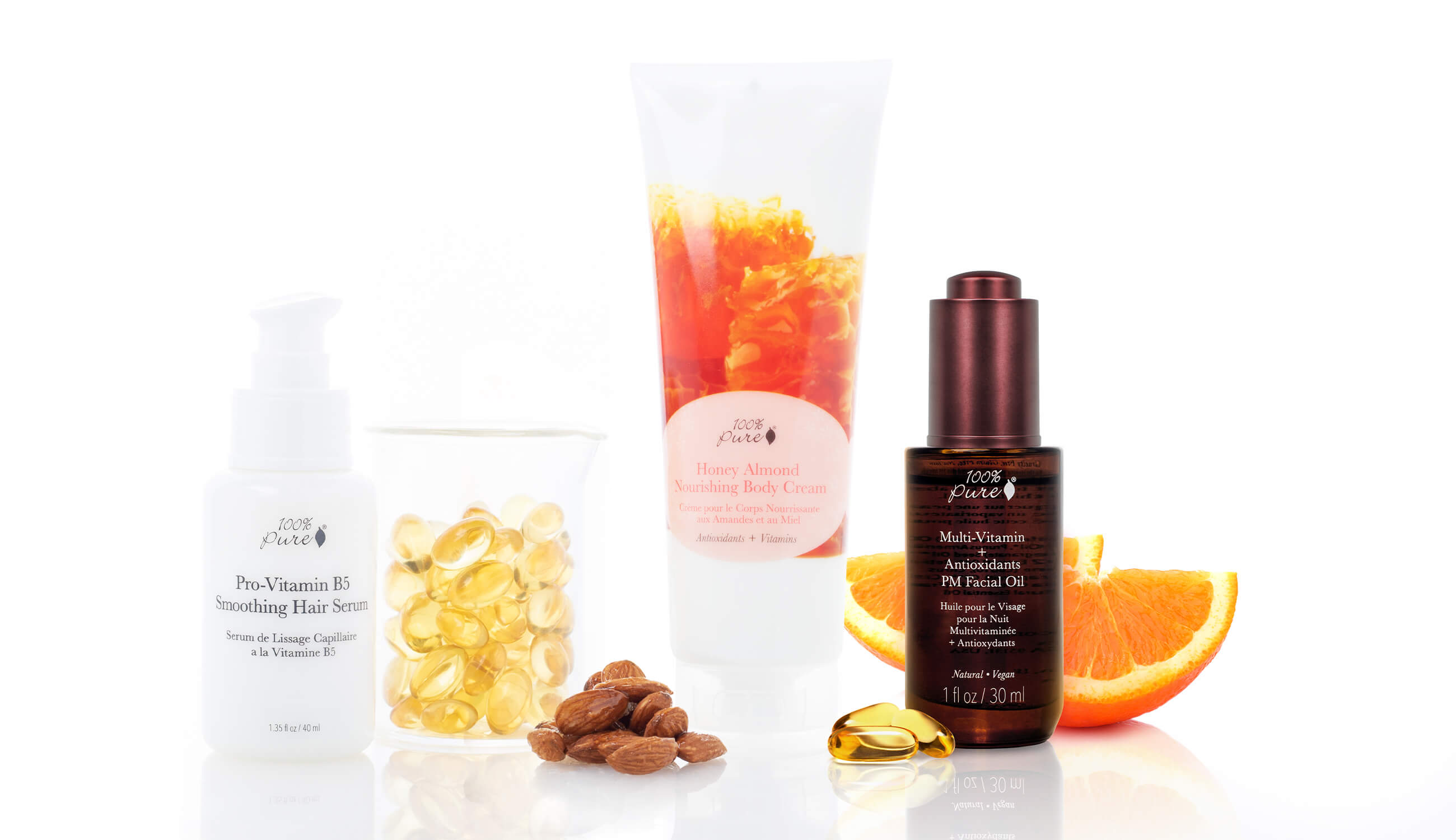 Tocopherol for Hair
If you thought tocopherol only helped the skin, think again! Tocopherol may be just what you need to make your hair flowing and lush, especially when used on a regular basis.
Scalp Support
As we've mentioned before, tocopherol is known for its hydrating & anti-inflammatory properties, making it a useful moisturizer for dry or brittle hair and dehydrated scalps.
Aside from keeping the scalp healthy for better hair growth, tocopherol's antioxidant effects may be especially helpful for those who suffer from dandruff. By reducing the oxidative stress that causes hair follicle cells to break apart, hair treatments with tocopherol can be great for those who suffer from brittleness and breakage.
If you're fighting a flaky scalp, try nourishing it with our Burdock & Neem Healthy Scalp Shampoo or Honey & Virgin Coconut Oil Restorative Conditioner. The first helps to purify the pores of the scalp, while the latter is mega moisturizing – both contain tocopherol!
Heat Damage Repair
You might notice that there's an ongoing theme with tocopherol: it's a nutrient known for its ability to nourish and replenish. This may help to restore hair that's been damaged from heat tools or styling treatments.
If you're looking for a little rehab for your hair, the Pro-Vitamin B5 Smoothing Hair Serum offers up an impressive list of benefits! It uses coconut, pro-vitamin B5, and tocopherol to set the groundwork for restored shine and strength.
Length & Strength
Many vitamins and minerals are essential for supporting healthy hair, but due to its high antioxidant activity, vitamin E might actually be the best for hair growth.
One 8-month trial even showed that subjects who took 50 mg of mixed tocotrienols increased hair count by 34.5%. This success is attributed to tocopherol's ability to reduce not only inflammation, but lipid peroxidation as well – one of the leading causes of hair loss.
Tocopherol in Makeup
Skin Conditioner
We use vitamin E in our makeup products to keep skin hydrated and deeply conditioned. Our Fruit Pigmented® Lip Gloss features vitamin E as one of its key ingredients, to keep lips feeling soft and supple.
Preservative
Thanks to its antioxidant properties, tocopherol has power to help prolong the shelf life of natural products. We use it in combination with Japanese honeysuckle, rosemary, goldenseal, or oregano in place of common chemical preservatives.
Tocopherol is one of the most common ingredients used in personal care products, but is best paired with nourishing natural ingredients that won't counteract its beneficial effects. For more on nourishing ingredients, check out our posts on 15 Little Known Uses for Argan Oil, Benefits of Jojoba Oil for Skin, and Neem Oil for Eczema, Dandruff, and Acne!
We carefully hand-select products based on strict purity standards, and only recommend products we feel meet this criteria. 100% PURE™ may earn a small commission for products purchased through affiliate links.
The information in this article is for educational use, and not intended to substitute professional medical advice, diagnosis, or treatment and should not be used as such.
Sign up to our email newsletter for more blog updates and exclusive discounts.
< Older Post | Newer Post >