Best Ingredients for Acne
Swapping out chemical for natural acne products could be the antidote to irritated skin
Posted on August 13, 2018
Written by: 100% Pure®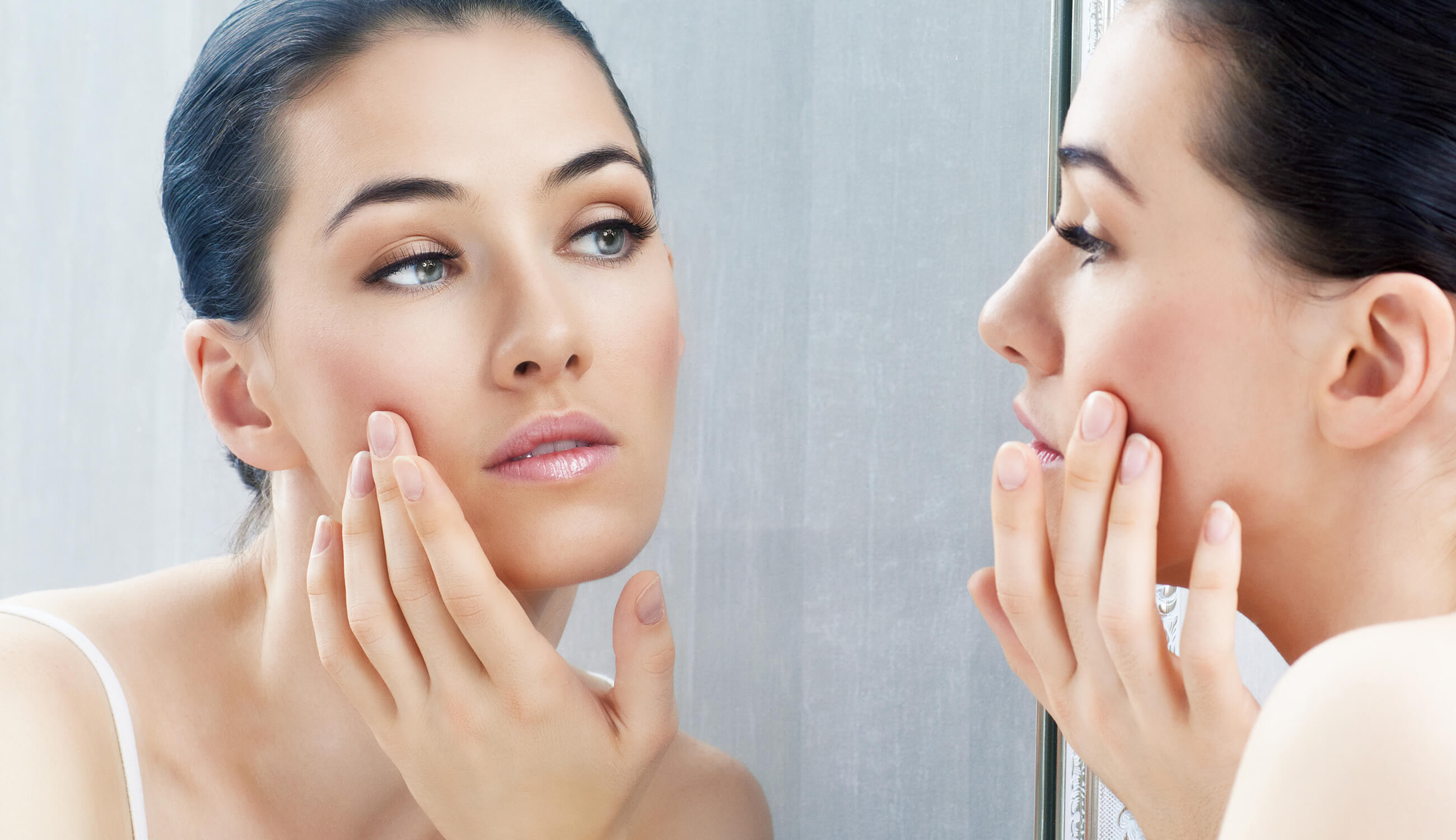 Looking for skin care products that keep your skin balanced and acne at bay? When a breakout strikes, we need a quick and powerful fix to get our skin back to normal. No need to turn to harsh acids and chemicals -- natural ingredients have the power to soothe and eliminate any blemish that's giving you a hard time. Time to introduce your skin to some organic and all-natural alternatives that won't take skin on a roller-coaster ride!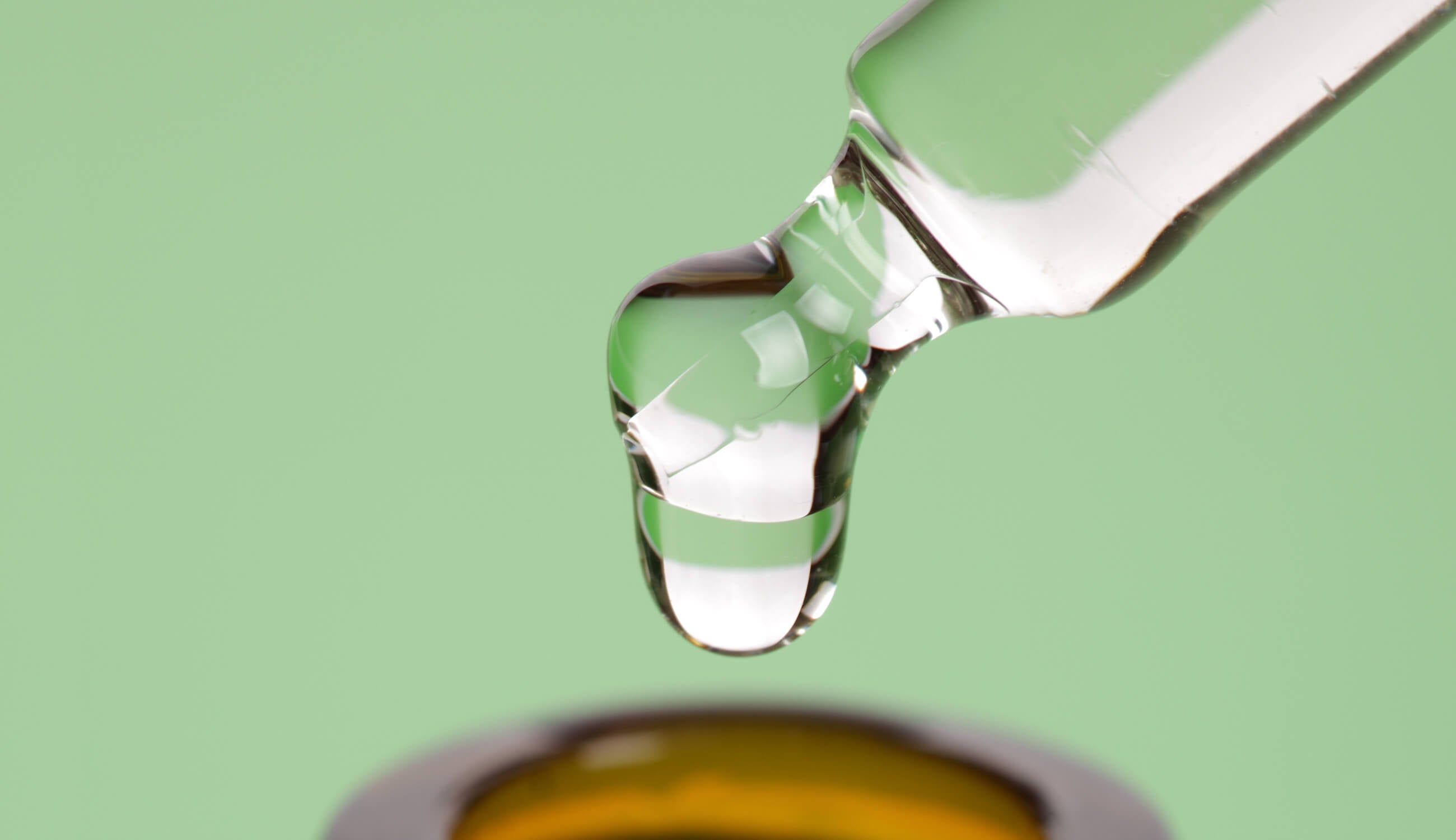 Chemical Vs. Natural Acne Products
The trouble with chemical acne treatments? That results aren't sustainable. Maybe your harsh, stinging scrub isn't working anymore. Or you skin is back to its old tricks, right when you thought it was clearing up.
Our natural acne products capitalize on the natural behavior of flowers, herbs and plants that then translates real results to your skin without harmful risk factors attached. We use antibacterial, cold pressed essential oils to purify and cleanse. Our products can deeply clean and calm, without being harsh or causing adverse side effects. Another plus? They don't cost a fortune or require a prescription to purchase.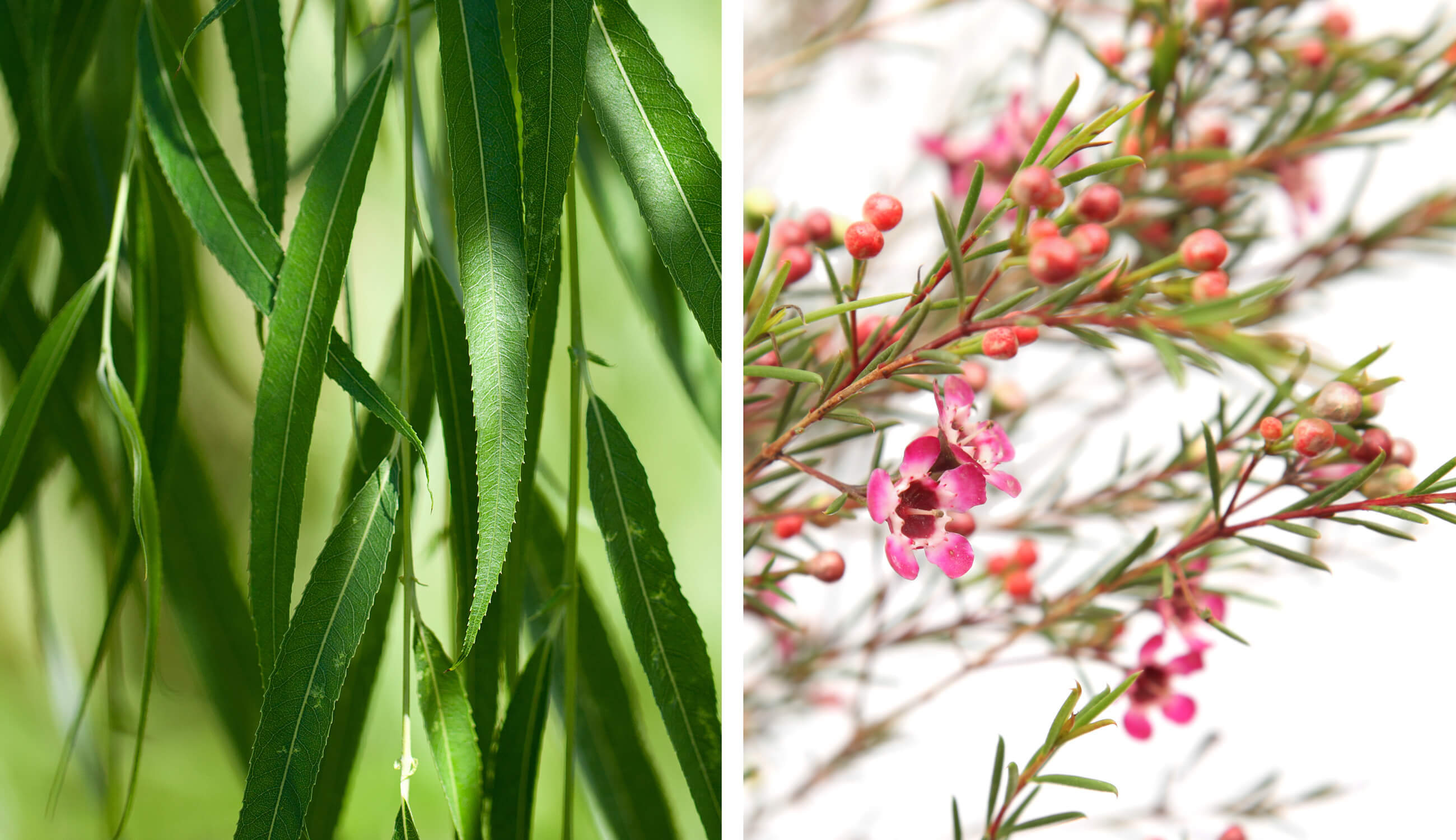 Natural Ingredients Built to Battle Acne
Our superstar acne fighting ingredients are essentially plant-food for your skin. When it comes to acne, people often think that natural acne products are too gentle or "too natural" (is that even possible?) and they are sometimes afraid that our products won't work! This couldn't be farther from the truth -- and you can see for yourself!
Bearberry Arbutin and Other Antibacterials
Bearberry is naturally antibacterial, and helps eliminate dirt and debris that can cause acne. Found in our Caffeine Mask and many of our toners and serums, bearberry is also a natural source of a compound called arbutin. Arbutin helps to break apart hyperpigmented skin (dark spots) and even skin tone for a brighter, smoother complexion.
In addition to bearberry, we use antibacterial and anti-inflammatory ingredients such as green tea, Oregon grapes, sage, turmeric and neem that are proven to address acneic skin (even better than the stuff with the complicated ingredient labels).
Charcoal and Other Oil Controllers
We've said it before and we stand by it – oily skin isn't always a bad thing. Those with oily and combination skin types have naturally radiant skin that is slightly more resistant to fine lines and aging, however the excess sebum can contribute to acne and breakouts. We've addressed this issue in our anti-acne products with balancing ingredients. Charcoal, well-loved for its detoxifying power and being the most active ingredient in our Charcoal Clay Cleanser, it helps to neutralize excess oil, even pulling it deep out of the pores for clarified skin. Other sebum balancing ingredients that you'll see in our products include lemon and lemon water, green tea and rosemary.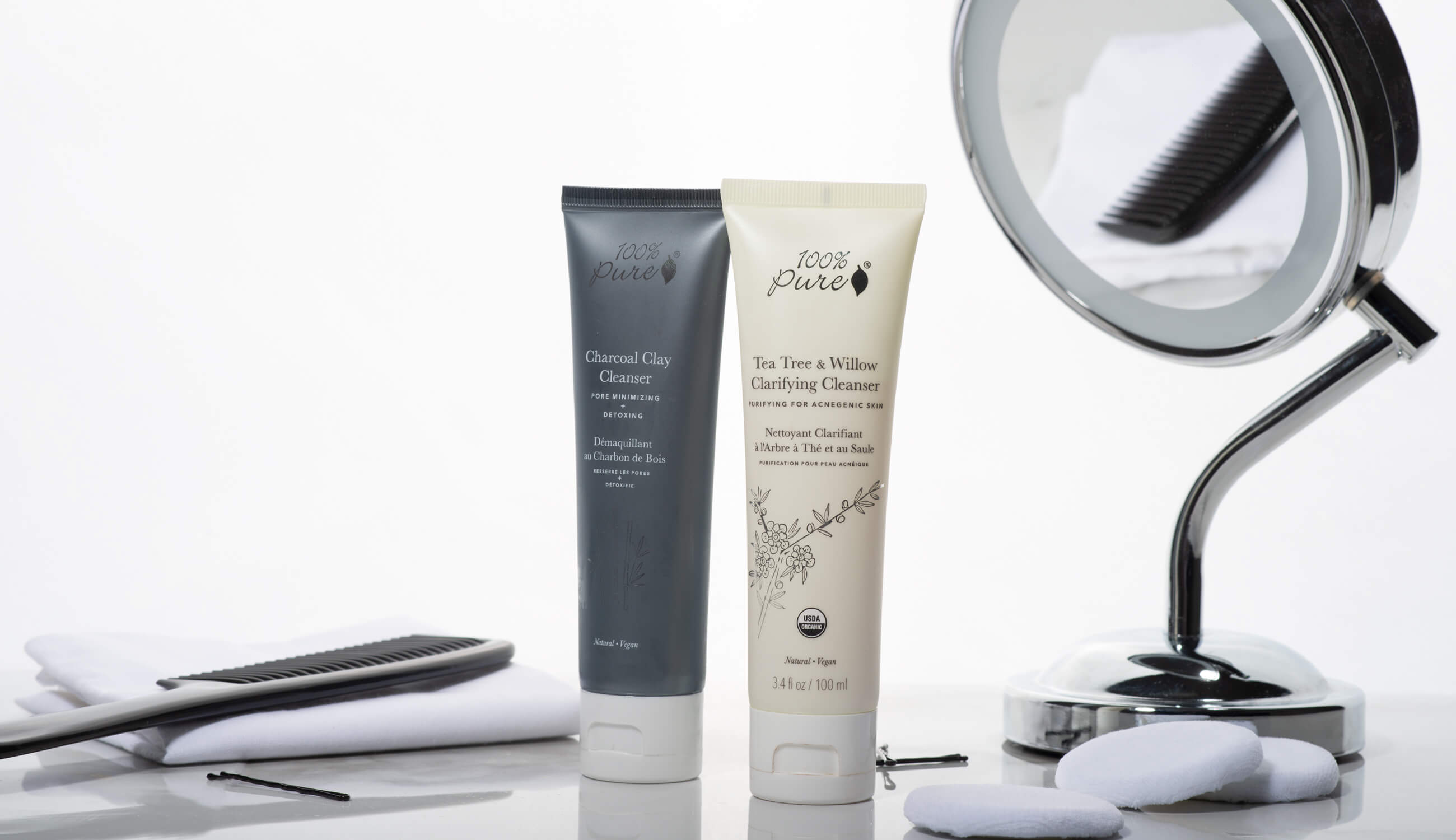 Our Best Natural Acne Products
Below are our top 6 anti-acne products for balancing oil, banishing bacteria, and calming breakouts for smoother, soothed skin.
If is used once (or twice) daily, cleansers help to get rid of acne-causing buildup sitting on our skin. This cleanser utilizes brightening, detoxifying charcoal and kaolin clays to result in neutralized skin. If that weren't powerful enough, this cleanser includes powerful lemon extract and lemon water for illuminating power and an antibacterial boost.
Tea Tree & Willow Acne Clear Cleanser and Astringent
Most acne astringents use harsh and drying alcohol to pull oil and dirt from the skin. This acne astringent uses tea tree water and tea tree oil. Along with witch hazel and a custom blend of herbs that contribute to long-term sebum control, you'll see a brightened complexion and instant soothing for breakouts that #srsly need to go away. This vegan astringent addresses excess oil as a contributor to breakouts by using tea tree leaf water to clarify the skin. Because tea tree is naturally antibacterial and anti-inflammatory, this makes it an ideal ingredient for acne-prone skin to wipe away acne causing bacteria.
When used together, this tea tree & willow acne duo can't be beat. The cleanser, also packed with brightening and antibacterial lemon, also features rosemary which is a powerful herb for neutralizing excess sebum in the skin. Antibacterial neem helps to address acne-causing dirt, while turmeric treats the inflammation deep within the skin for soothing results. Combine that with the balancing potency of the astringent and you have a year around acne treatment that is the perfect balance of powerful yet gentle.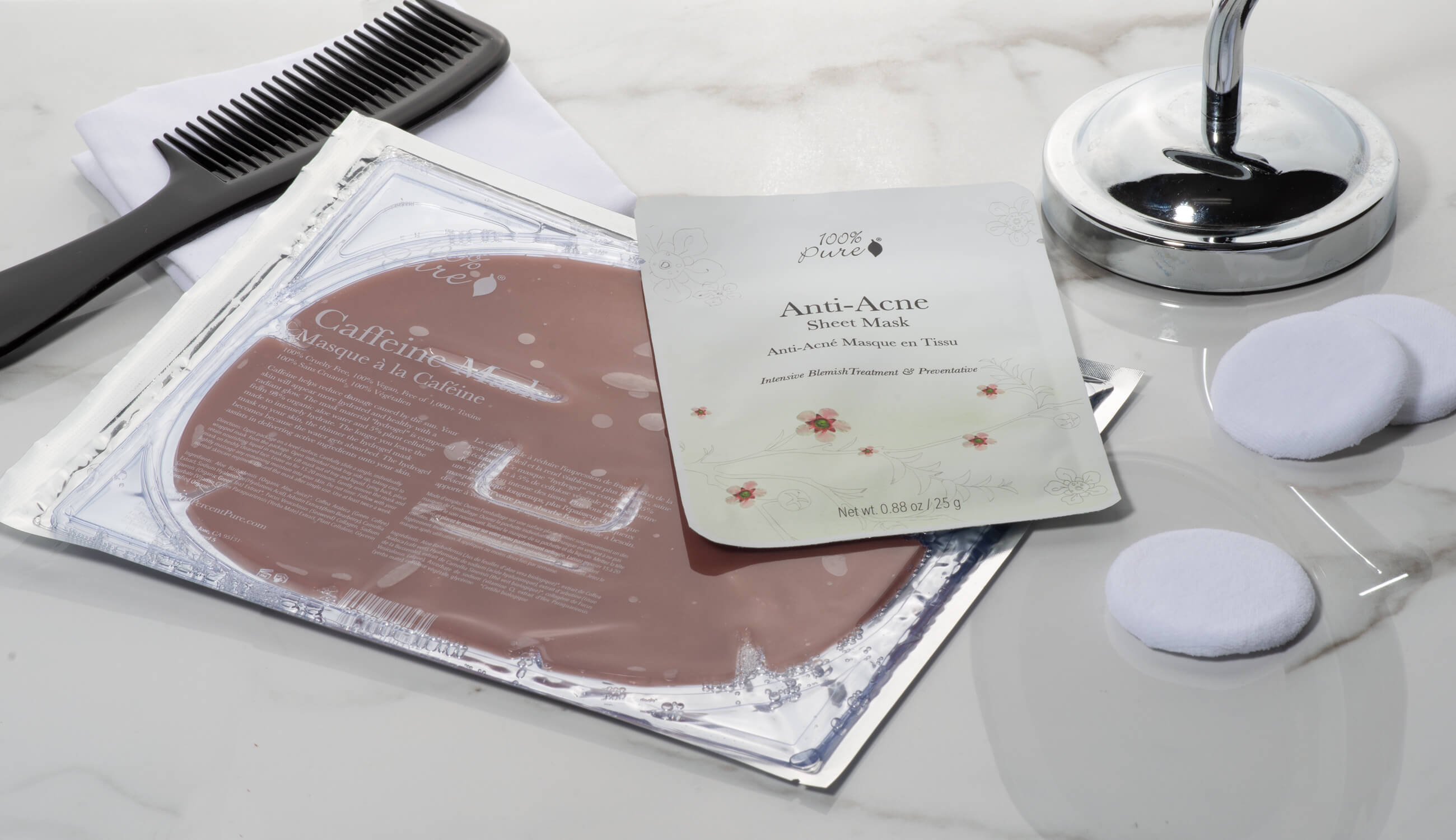 Talk about a mask-match made in heaven for treating breakouts. Our anti-acne mask includes soothing and hydrating aloe which also reduces redness and inflammation. The trifecta of herbs – rosemary, parsley and basil – help balance oil production in the skin and achieve a brightened complexion while witch hazel, grapefruit extract and tea tree help address active breakouts and blemishes for instant results.
This caffeine mask if great for those of us with random or irregular breakouts, and suits our busy, active lifestyles without long-term commitment. Green tea in this formula helps tone the skin, reduce inflammation, and treat overactive sebum. Find results of tightened, brightened skin that is hydrated, refreshed and less red or inflamed.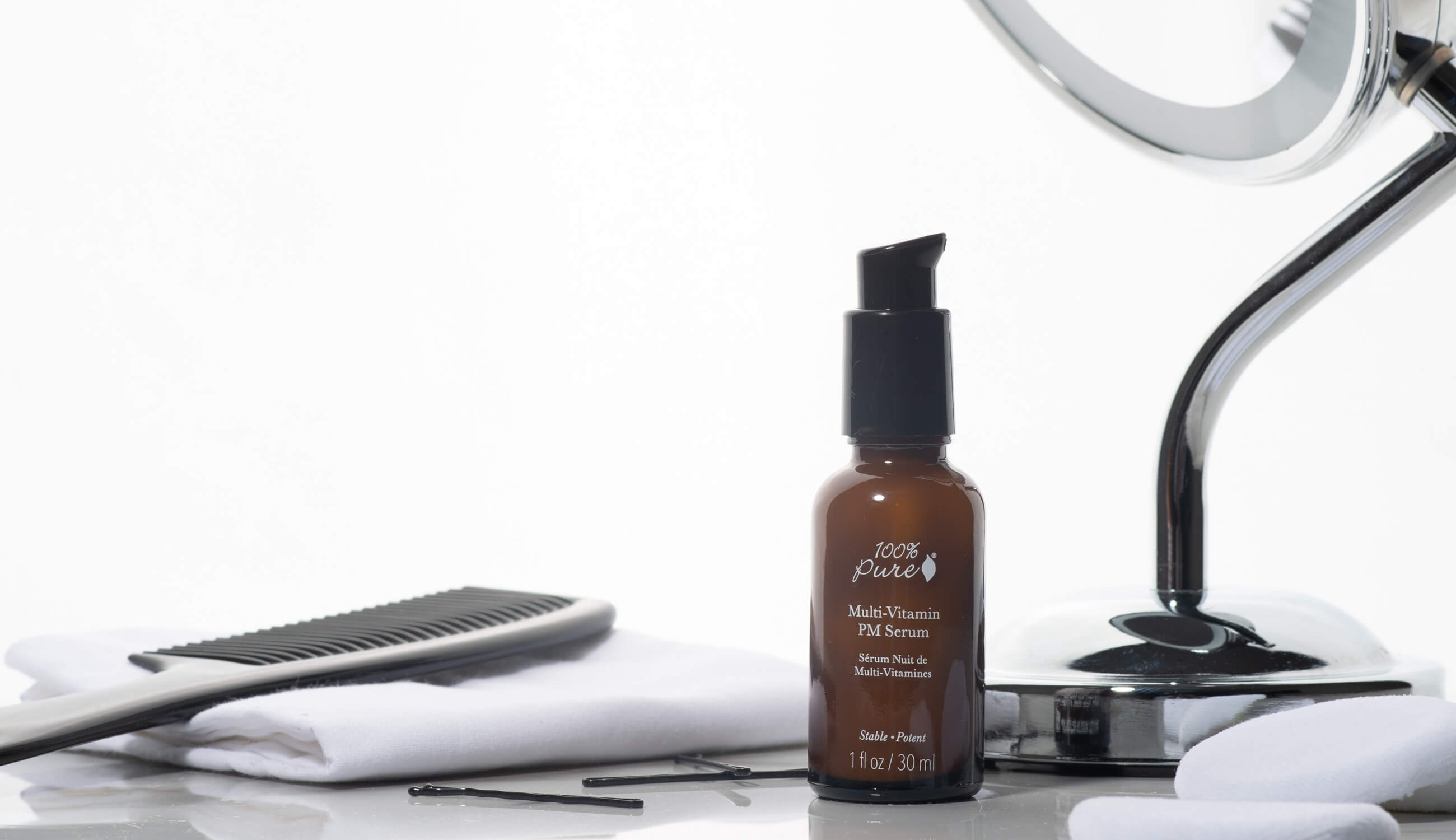 Multi-Vitamin + Antioxidants Potent PM Serum
This serum has mega anti-aging power with enriching vitamin E and brightening vitamin C, but this serum also contains retinol and niacinamide for acne. Retinol helps to sweep pores clean of dirt and debris, enhancing the effectiveness of other ingredients and products in your skin care regimen. Follow that with niacinamide – vitamin B3 – which is anti-inflammatory to give you soothed skin, but also helps with anti-aging benefits to smooth fine lines and tighten pores. Be sure to follow up with sunscreen the next day, to keep vulnerable skin safe after the gentle resurfacing effects of retinol.
We carefully hand-select products based on strict purity standards, and only recommend products we feel meet this criteria. 100% PURE™ may earn a small commission for products purchased through affiliate links.
The information in this article is for educational use, and not intended to substitute professional medical advice, diagnosis, or treatment and should not be used as such.
Sign up to our email newsletter for more blog updates and exclusive discounts.
< Older Post | Newer Post >