Bar Soap for Face: the Verdict
Do bar soaps offer effective cleansing benefits for your skin type?
Posted on Oct 2, 2018
Written by: 100% PURE®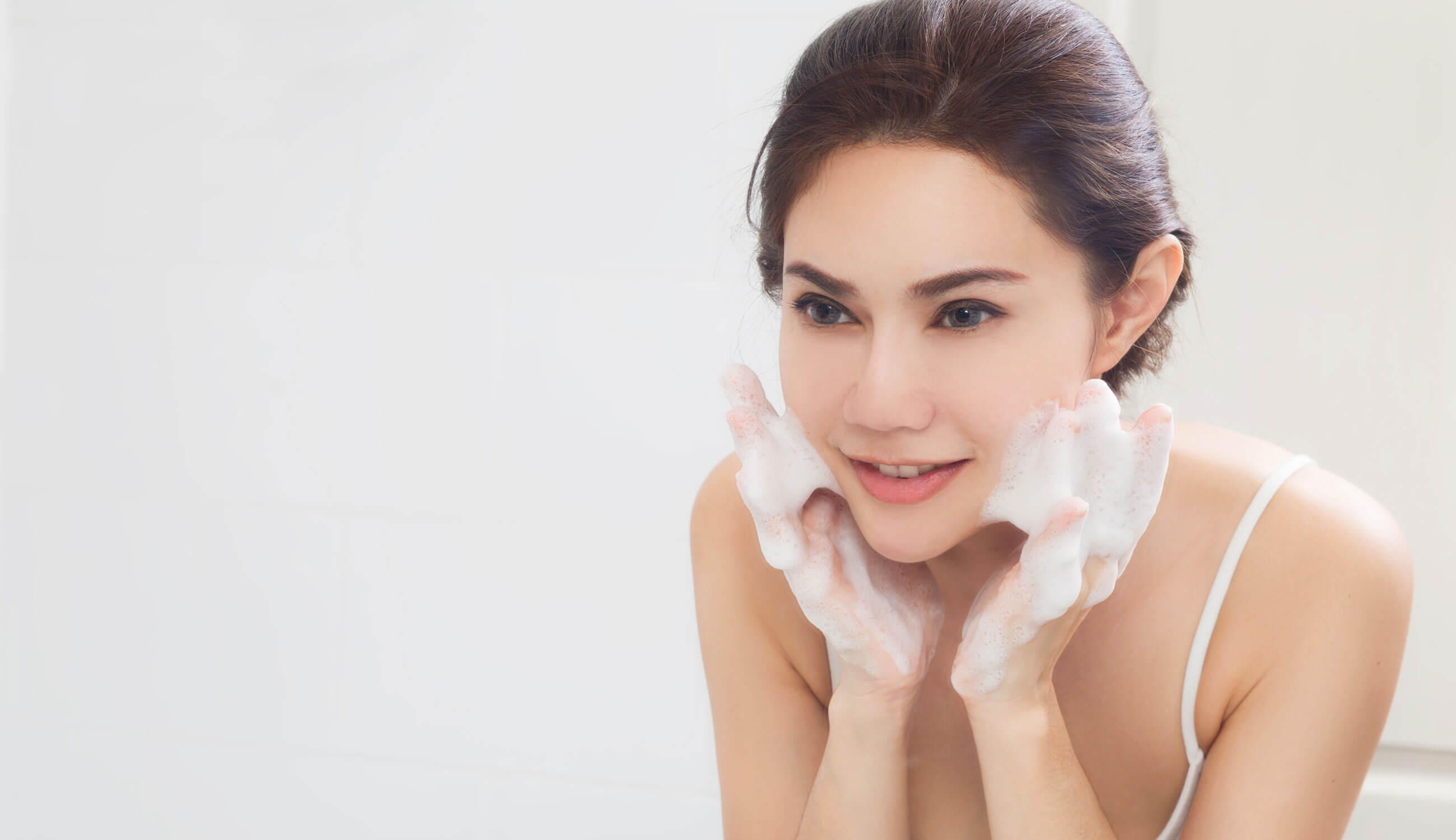 Are you still washing your face with the same old bar soap you use on the rest of your body? Skin is our biggest organ, and the way we care for it can make a huge impact on how it behaves. Keeping our skin clean is important, and the type of cleanser we use should be suited to our skin type and skin goals.
In a pinch, it could be argued that a bar soap is better than nothing. But is it really doing anything beneficial for your skin? When we think about how we like our skin to look and feel – soft, radiant, smooth – the question we have to ask ourselves is this: can bar soap help us achieve those goals?
About That "Beauty" Soap Bar
The first soap that comes to mind when we think about washing our face with soap: the popular Dove facial bar. Almost every woman has gone through a phase where this soap was her daily facial cleanser (most of us during our puberty or pre-puberty years). When we remember how this soap made our face feel, it didn't seem at the time that it was a bad choice of cleanser. But what about those ingredients? How do they sustain long-term skin health?
At first glance, the ingredients don't seem that bad for skin. Take sodium lauroyl isethionate, one of the main ingredients in this facial bar soap (not to be confused with sodium lauryl sulfate). It's actually coconut derived, and a sulfate-free surfactant. But what about the other ingredients in this soap?
There are two top-offending ingredient categories used in this facial bar: animal products and synthetic chemicals. First up is Sodium Tallowate: a mix of tallow (animal fat) and lye. Or how about good ole "fragrance": a blanket term for synthetic fragrances often linked to harmful phthalates. Ultimately, these animal-derived and synthetic ingredients are not doing anything beneficial for our skin.
Across the board, facial bar soaps seem a questionable and inefficient choice for healthy facial cleansing. Instead of using bar soaps with intense moisturizers, highly synthesized surfactants, and synthetic fragrances, try something a bit more balanced. Targeted cleansers are a smarter choice for face soap, since they're built with just the basics needed to nourish your particular skin type -- no 'one size fits all' soaps, please!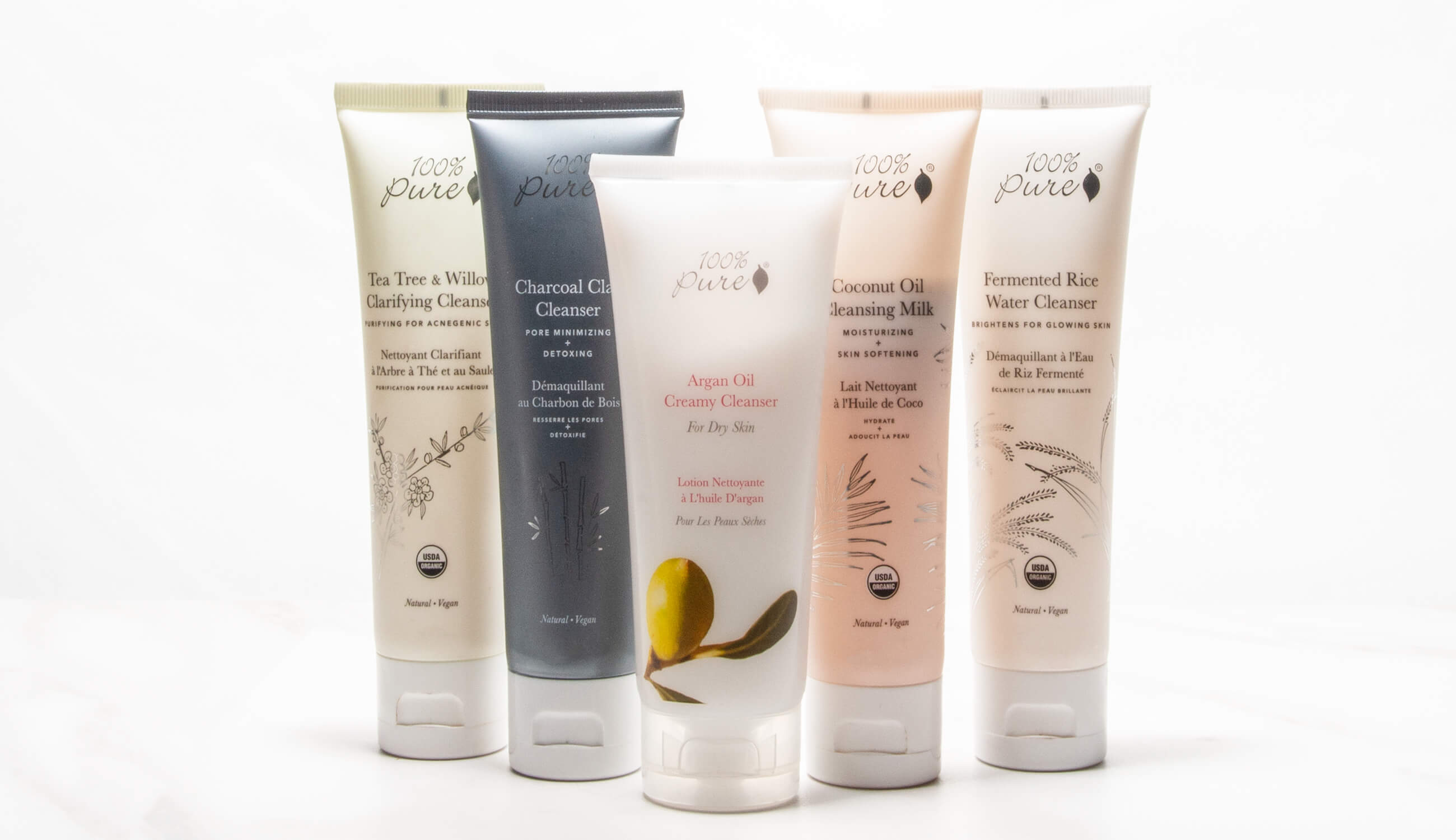 A More Effective Facial Soap
Our cleansers are formulated with ingredients that are all natural, cruelty-free, and organic. All ingredients are (of course) only included for purity and efficacy. We'd never dream of letting synthetic fragrances or animal fats anywhere near your face!
Try purifying your skin with brightening blood orange essential oil, found in our Blood Orange Cleansing Balm. This creamy, gentle cleanser leaves the skin soft and smooth. This same cleanser can also hydrate and plump the skin, while smoothing fine lines with enriching avocado and olive oils.
Our Coconut Oil Cleansing Milk is formulated with organic, soothing, and softening coconut milk and lightweight, moisturizing coconut oil. Great for dry skin types, this moisturizing soap won't leave a soapy residue post-cleanse (as is common with facial bar soaps) -- just soft, clean skin.
If you're looking for a potent (and natural) facial soap for acne, consider the Tea Tree & Willow Acne Clear Cleanser. The primary ingredient is antibacterial and anti-inflammatory organic lemon water. This ingredient will hydrate and cleanse the skin, while boosting radiance for a sunshine-y glow. Deep cleansing comes from organic potassium cocoate: a natural, coconut-derived surfactant. Next up is organic tea tree oil: effective for killing bacteria on the skin, to help with acne and breakouts, and regulating excess oil.
So, what's our verdict on bar soaps for face? Here it is: they may not be totally bad for you, but they aren't great, and they aren't efficient. We only give our skin a few minutes a day to be pampered and nourished. We prefer to maximize those efforts with only the healthiest, most wholesome ingredients for positive, long-term results.
We carefully hand-select products based on strict purity standards, and only recommend products we feel meet this criteria. 100% PURE™ may earn a small commission for products purchased through affiliate links.
The information in this article is for educational use, and not intended to substitute professional medical advice, diagnosis, or treatment and should not be used as such.
Sign up to our email newsletter for more blog updates and exclusive discounts.
< Older Post | Newer Post >