Unlock the Benefits of Jojoba Oil for Skin
Getting to know one of the most legendary oils in the beauty world
Posted on June 6, 2020
Written by: 100% PURE ®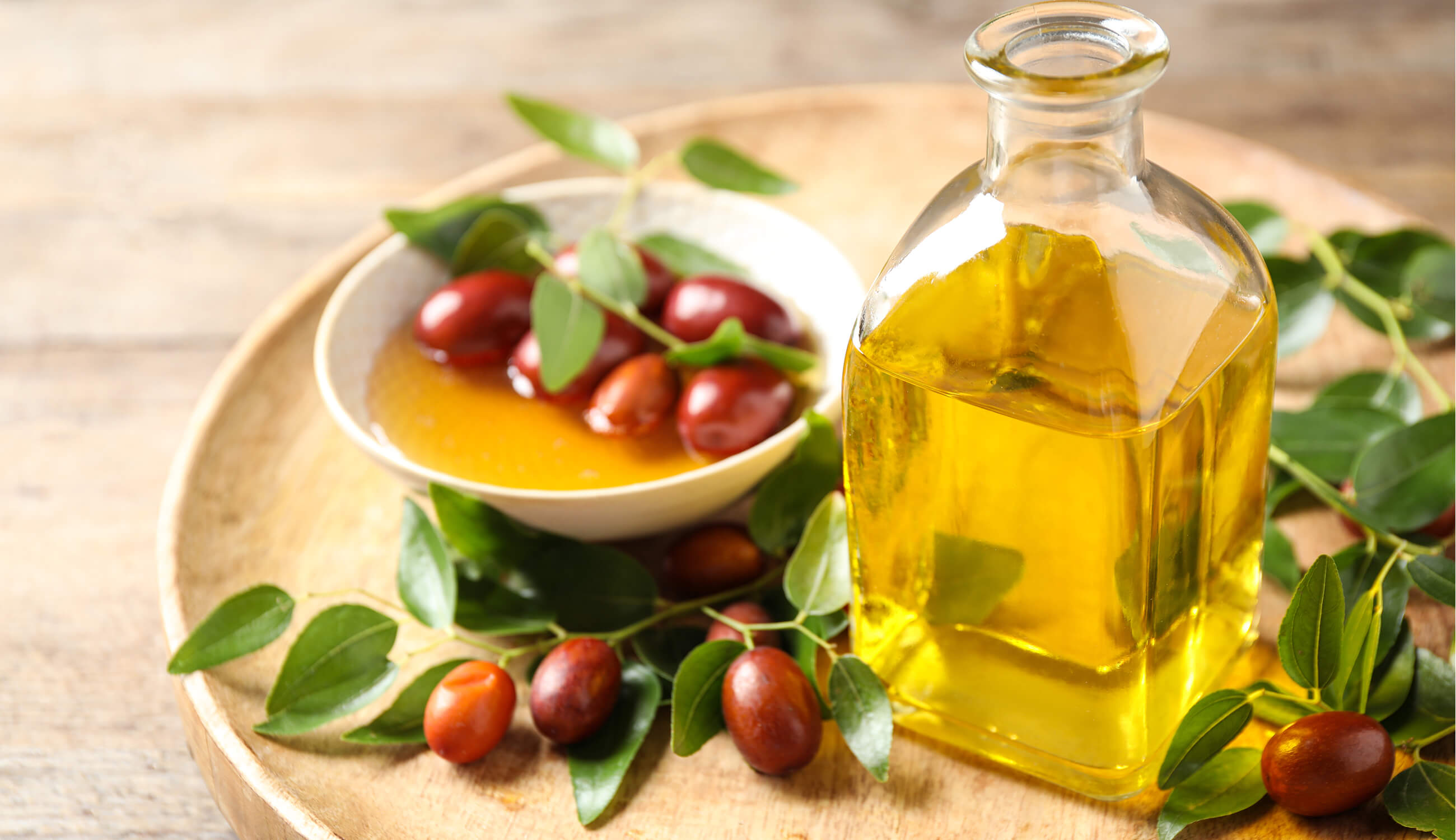 As avid lovers of all things both natural and beautiful, it's easy for us to appreciate nourishing, plant based oils. But in a world filled with natural oil varieties, one in particular stands out as legendary: jojoba oil.
Using jojoba oil for skin care is an excellent way to contribute to healthier skin. It can help fight acne, lessen signs of premature aging, and even defend the skin against free radical damage.
Do you know the ins and outs of this superstar ingredient? We're diving deep into the wonderful world of jojoba oil for skin.
How Jojoba Oil Is Sourced
Jojoba oil is derived from a shrub known as Simmondsia chinensis. The jojoba plant grows as a perennial throughout North American deserts – namely in Arizona, California, and Northwestern New Mexico.
The hearty jojoba plant is prized not only for its ability to thrive in harsh climates, but for producing an exceptional little nut filled with beneficial vitamins and minerals. When these nuts are pressed, they produce a carrier oil that's chock full of skin-friendly properties.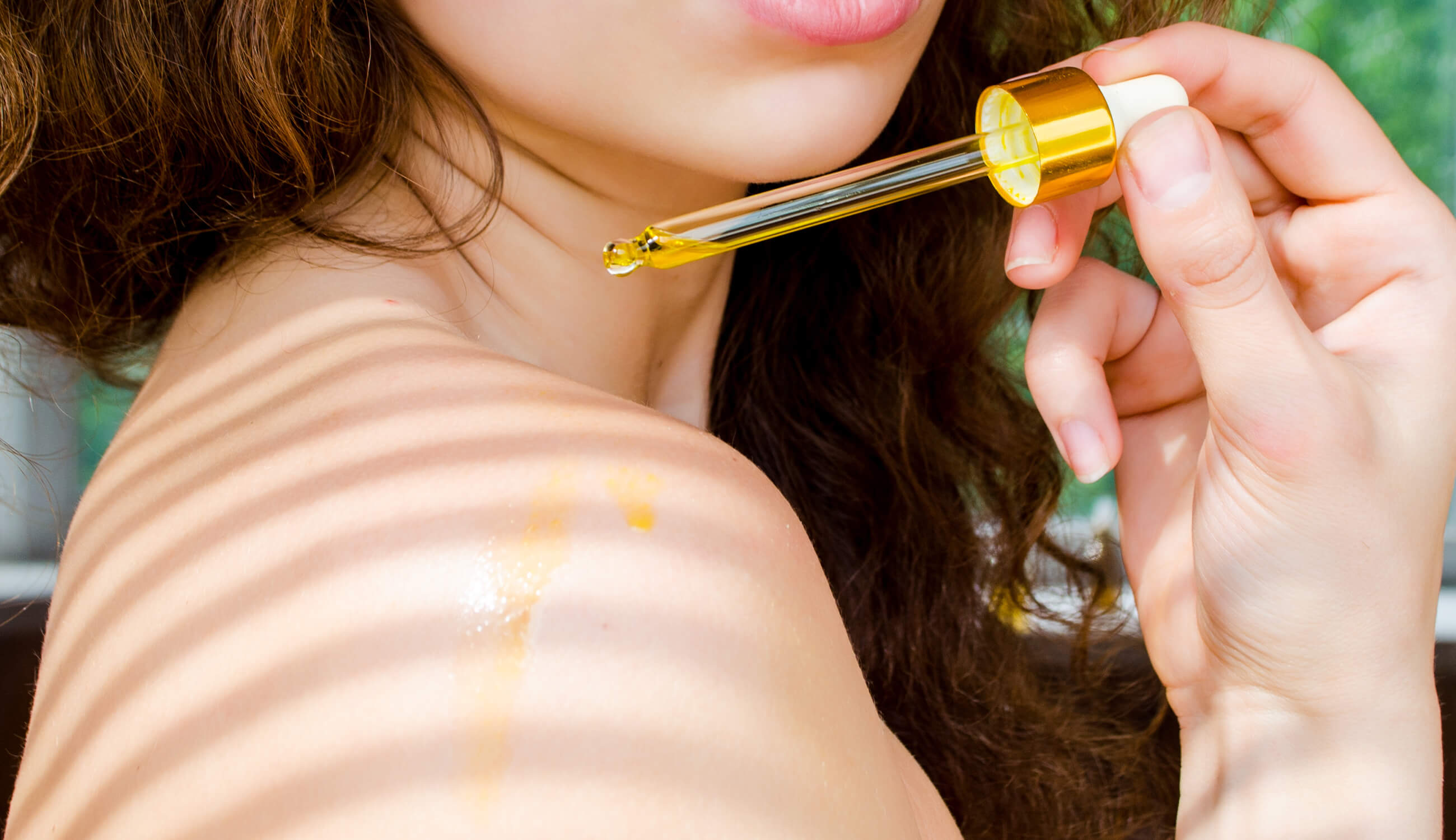 3 Key Benefits of Jojoba Oil for Skin
Jojoba oil is actually a liquid wax, and not an oil – as is suggested by its name. This is because it lacks a key element of oils: glycerol. This makes jojoba oil especially resilient against rancidity, at least for longer than conventional oils.
Nonetheless, if you use jojoba oil for skin as you would a conventional oil, you've still got the right idea. It offers as many nourishing components as your traditional plant-based oil, like coconut or rosehip. Jojoba oil is a moisturizing humectant, and is also high in vitamins C and E.
#1: Acne-Fighting
According to one clinical trial, using jojoba oil for skin may help to fight off acne-causing bacteria thanks to anti-inflammatory abilities. It probably helps that jojoba oil contains antifungal and antibacterial properties as well. Because it is so similar to sebum, jojoba oil can also help stabilize sebum levels without being too heavy or greasy for skin.
Jojoba oil can even work for those with oily or sensitive skin, as this oil rates extremely low on the comedogenic scale. This means that jojoba oil won't clog pores, and since it's also hypo-allergenic, it should be suitable for most – if not all – skin types.
#2: Anti-Aging
Apart from fighting acne, jojoba oil may contain yet another valuable use for the skin through its anti-aging properties.
One of the most outstanding properties of jojoba oil is its moisturizing properties. Jojoba oil is a humectant, which means that it veils your skin to keep moisture in, while also protecting it from external bacteria. As you may know, moisture is key for retaining youthful elasticity and glow.
Jojoba oil may also help keep skin looking young by encouraging collagen production. Collagen is the most common protein found in the body, and it's plentiful for a reason. Collagen performs several vital functions, such as providing structure to the skin while keeping it elastic and firm.
As we age, our bodies gradually produce less collagen, and this leads to skin becoming thinner and more crepey. However, at least one study shows that the application of antioxidants – such as those found in jojoba oil – can be linked to improved collagen production.
#3: Skin-Protecting
Jojoba oil contains antioxidants, which are key in preventing the buildup of free radicals found in our daily environment. Antioxidants should be viewed as an absolute skin care essential because over time, free radicals can significantly contribute to early aging factors.
According to one dermatology study, the antioxidant properties of jojoba oil could make it a viable means for treating sunburn. Plus, jojoba oil offers a quality that's not always prevalent in natural ingredients: its pH balance is slightly acidic. Usually falling around 4.5-5, jojoba oil can be especially ideal for fortifying our skin's defense system: the acid mantle.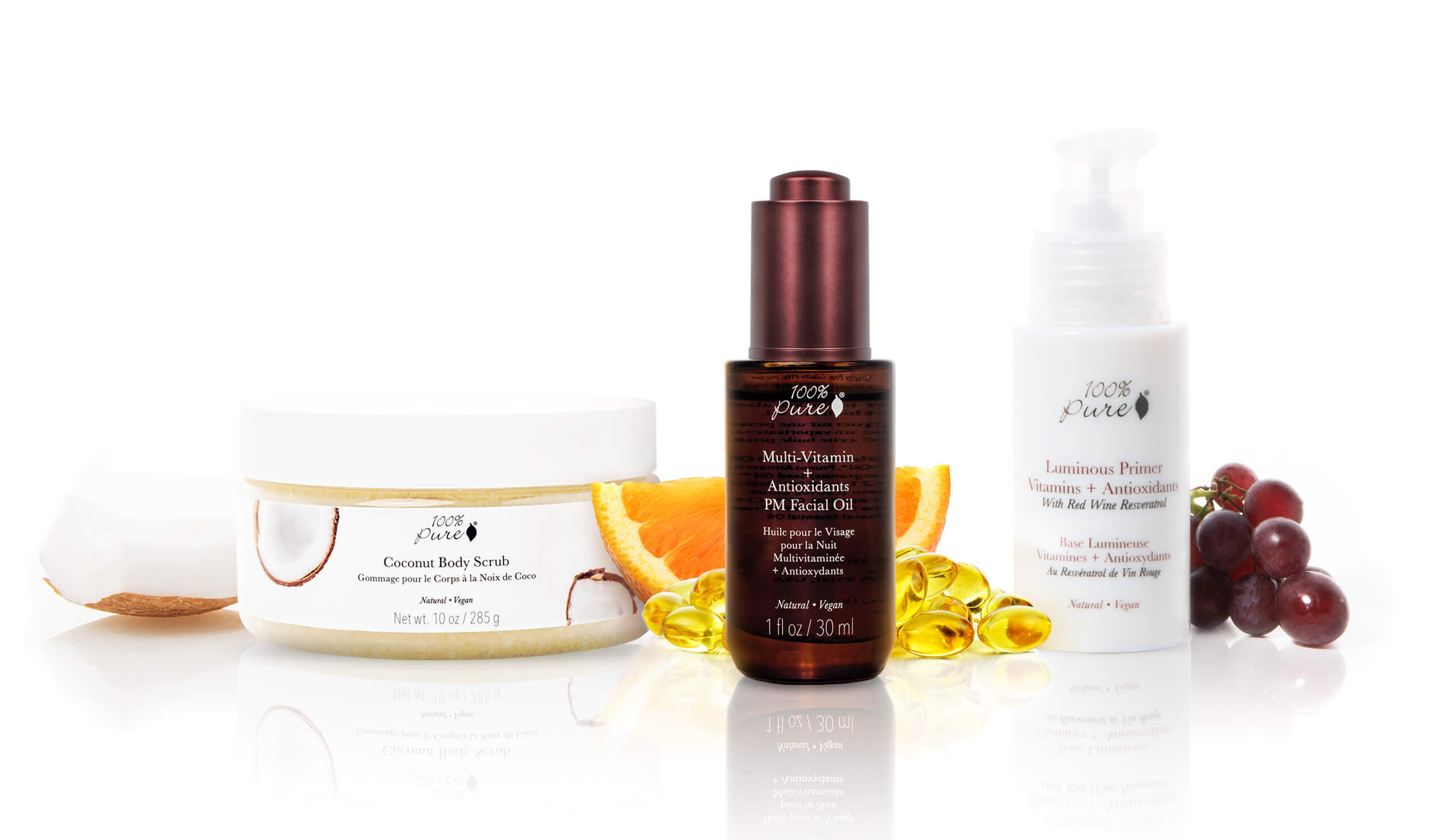 How to Use Jojoba Oil for Skin
Thanks to its versatility, you have plenty of options when it comes to using jojoba oil for skin and body care.
To start, one of the simplest and most straightforward ways is to apply cold-pressed jojoba oil directly to the skin, just as you would a facial oil. While this is certainly one way to do it, it may not be for everyone – pure jojoba oil can have a slightly stickier, waxier texture (remember, it's technically a wax).
SKIN CARE
The other option is to try high-quality, plant-based clean beauty products that contain jojoba oil. Our Multi-Vitamin + Antioxidants PM Facial Oil uses retinol and other potent antioxidants such as vitamins C, E and D3, which help to enhance jojoba oil's anti-aging properties.
BODY CARE
To hone in on the cleansing and humectant properties of jojoba oil for skin, our Lavender Body Scrub features nourishing jojoba oil. Along with soothing lavender essential oil and French sea salt, this jojoba oil-based scrub is excellent for exfoliating and softening rough or dry skin.
Jojoba oil is also found in our Coconut and Honey Almond scrubs, and besides crystalline French sea salt, they also contain vitamin E, or tocopherol, which helps to add a little bit of an additional antioxidant boost.
MAKEUP
Most primers are made with silicone, in order to give skin a more flawless appearance before adding foundation. But if you're brushed up on the worst makeup ingredients for your skin, you'll know that silicone might not be suitable for all skin types.
For our Luminous Primer, we instead use jojoba oil, jojoba esters (beads), and aloe vera to create a spreadable primer texture. This anti-aging makeup primer employs the antioxidant power of jojoba oil and vitamin E, along with resveratrol: a type of polyphenol found in red wine.
So if you're on the market for what could possibly be considered the world's most versatile and universal oil – that's not really an oil at all – bank on the big beauty benefits of jojoba oil!
We carefully hand-select products based on strict purity standards, and only recommend products we feel meet this criteria. 100% PURE™ may earn a small commission for products purchased through affiliate links.
The information in this article is for educational use, and not intended to substitute professional medical advice, diagnosis, or treatment and should not be used as such.
Sign up to our email newsletter for more blog updates and exclusive discounts.
< Older Post | Newer Post >