https://purity-res.cloudinary.com/image/fetch/q_auto:best,f_auto,fl_lossy,w_auto,c_limit,dpr_auto/https://cdn.shopify.com/s/files/1/0648/1955/products/TAMlsYsnQGSBuHDJOhg6_3735b3d4-7f14-4907-8ddf-04e7d1db91cd.png?v=1524797426
https://purity-res.cloudinary.com/image/fetch/q_auto:best,f_auto,fl_lossy,w_auto,c_limit,dpr_auto/https://cdn.shopify.com/s/files/1/0648/1955/products/FkM4EvzGT3C2fR2WaLvs_e8f4beb8-079d-4caf-bb66-f18a894f5f1f.png?v=1524797426
https://purity-res.cloudinary.com/image/fetch/q_auto:best,f_auto,fl_lossy,w_auto,c_limit,dpr_auto/https://cdn.shopify.com/s/files/1/0648/1955/products/i2h98vm3TiCLyB7Lj1S7_a06af3e3-d300-4df2-82de-5211a958dbb9.png?v=1524797426
https://purity-res.cloudinary.com/image/fetch/q_auto:best,f_auto,fl_lossy,w_auto,c_limit,dpr_auto/https://cdn.shopify.com/s/files/1/0648/1955/products/imbGYXKaRDmrQPZaCoP6_1b959c6c-c479-46cc-96d0-8697b153766f.png?v=1524797426
https://purity-res.cloudinary.com/image/fetch/q_auto:best,f_auto,fl_lossy,w_auto,c_limit,dpr_auto/https://cdn.shopify.com/s/files/1/0648/1955/products/w7H8qcw9Rzu8GTPo8vDn_c75e9981-02cd-434c-9ff3-c6265972e74f.png?v=1524797426
https://purity-res.cloudinary.com/image/fetch/q_auto:best,f_auto,fl_lossy,w_auto,c_limit,dpr_auto/https://cdn.shopify.com/s/files/1/0648/1955/products/iz7PS46QDSeeEqdO4K2Q_3cd99b59-b54a-4231-9117-45316221b673.png?v=1524797426
https://purity-res.cloudinary.com/image/fetch/q_auto:best,f_auto,fl_lossy,w_auto,c_limit,dpr_auto/https://cdn.shopify.com/s/files/1/0648/1955/products/IxZNP42jRTC20mI0nyy4_8eb436f3-53b6-4f14-b321-b25df05ca09c.png?v=1524797426
https://purity-res.cloudinary.com/image/fetch/q_auto:best,f_auto,fl_lossy,w_auto,c_limit,dpr_auto/https://cdn.shopify.com/s/files/1/0648/1955/products/LvtTDSQPTB61JnKFMAwj_3ee7fe0b-a2ed-4c00-9b97-2c353bff43fb.png?v=1524797427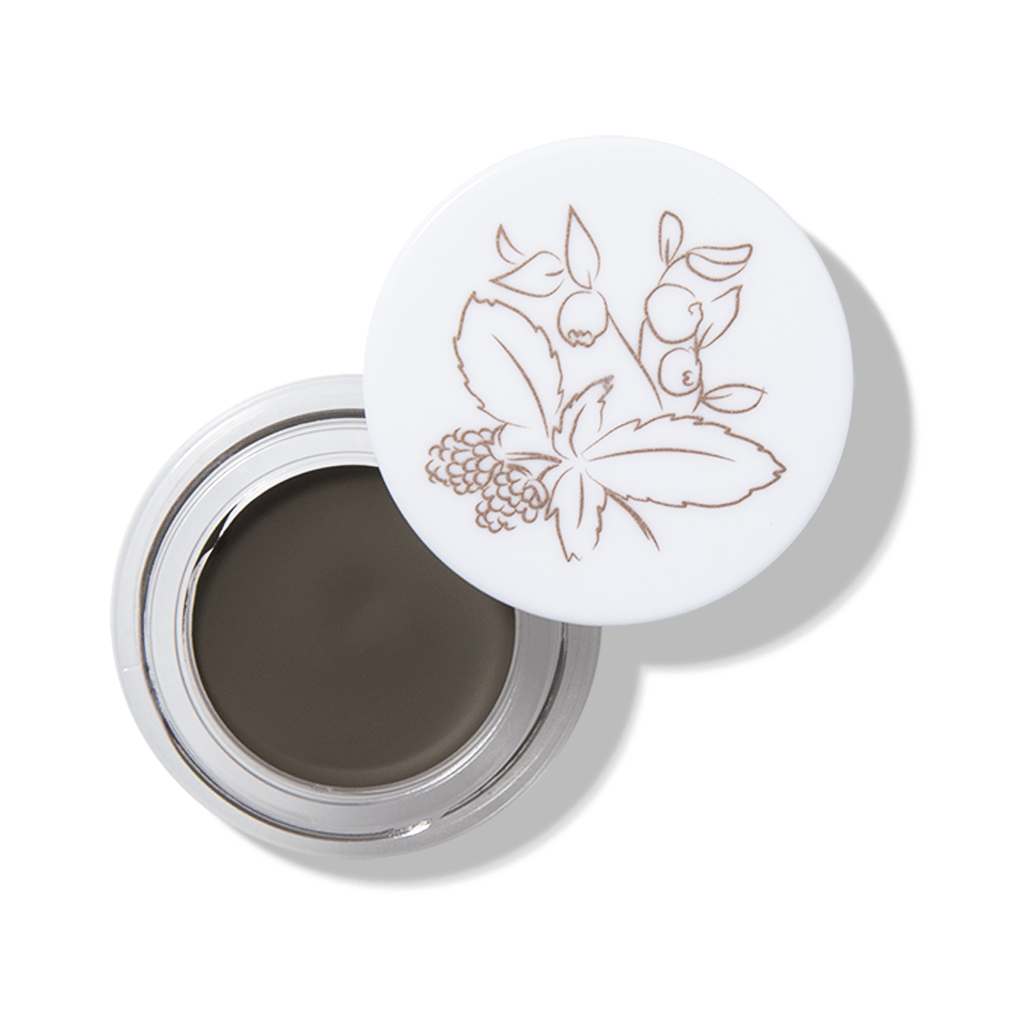 Long Last Brows
Fruit Pigmented®

Natural

Vegan

Cruelty Free

Gluten Free
Natural brow gel shapes, fills, and perfects. Cocoa and black tea create natural color and texture, while biotin and Pro-vitamin B5 promote healthy hair growth.
Multi-tasking brow gel to shape, fill, and perfect. Natural pigments from cocoa beans and black tea leaves create natural-looking color and texture, while conditioning biotin and strengthening Pro-vitamin B5 encourage fuller brows and healthier hair growth.

Directions

Use 100% Pure Dual Ended Eyebrow Brush to apply color to the brow. Perfectly shape with the precise, angled tip, and comb hair into place with spoolie brush.

Every ingredient we use is beneficial, here are a few:

Coffee

Coffee enriches with antioxidants.

Cocoa

Cocoa repairs and softens skin with antioxidants.

Provitamin B5

Provitamin B5 moisturizes and strengthens.

Biotin

Biotin enhances hair and skin health.

Vitamin E (Tocopherol)

Vitamin E restores and protects from free radical damage.

Complete list of ingredients:

Ricinus Communis (Castor) Seed Oil, Cocos Nucifera (Coconut) Oil, Sclerocarya Birrea (Marula) Oil, Euphorbia Cerifera (Candelilla) Wax, Silica, Tocopherol (Vitamin E), Biotin, Pantothenic Acid (Pro-Vitamin B5), Pigments of: Cacao (Cocoa), Prunus Armeniaca (Apricot), Prunus Persica (Peach), Coffea Arabica (Coffee), Solanum Lycopersicum (Tomato) and Camellia Sinensis (Black Tea), Origanum Vulgare (Oregano) Extract, Thymus Vulgaris (Thyme) Extract, Cinnamomum Zeylanicum (Cinnamon), Rosmarinus Officinalis (Rosemary), Hydrastis Canadensis (Goldenseal)
Long Last Brows
has a rating of
4.7
stars based on
365
reviews.
Customer Reviews
brows
hair
eyebrows
color
face
ingredients
formula
consistency
something
Pure
Easy to use brow product!
This brow pomade lasts throughout the day and is easy to use to get the intensity you want. Definitely will repurchase!
Lovely
I loved the packing of the product and the quality was what I wanted. It's only a little more than most brow products, so for the natural ingredients it's worth it.
The Absolute BEST Brow Gel!
I have tried a ton of brands, and I have to say this is the best. I was using an expensive brow pomade for years and found the consistency was a little too soft, so I would have to blot it before putting it on my eyebrows or I'd get way too heavy of a look. The blonde brow gel I recently purchased from 100% Pure is AMAZING. First, I can feel totally comfortable when my son touches my face, knowing he's not touching any harmful products (oh yeah, and they're vegan and don't harm animals- how amazing is that? Not to mention all their ingredients are non-synthetic and customer service is awesome, as well). Second, the brow gel stays PUT all day. Third, you can layer it to make it as dark or light as you want, seeing as the consistency is perfect and not too much or too little comes off on your brush when you go to apply it. It's natural looking and something I HIGHLY RECOMMEND! Don't even think twice about this purchase. You will be hooked. As soon as my mascara runs out, I am switching to this brand as well :) I can't rate other products because I try and wear as little as possible, but from what I can tell, this stuff is awesome. If you truly want safe make-up, your search stops here. This makeup definitely makes Mommy very happy!
Taupe
This brow pomade seems to be quite long lasting, it has no problem staying on all day! It is a thick almost clay like formula, but it goes on smooth and has good pigmentation. I have the shade taupe which I think could work for both blondes and brunettes, it is a more cool mid toned brown. Overall a good product!
FAVORITES
this is the BEST eyebrow product, in my opinion. i've played with and liked the Taupe and Soft Brown, but my favorite is a gentle brush-through with the Medium Brown shade (hair is light warm brown/dark dirty blonde, pale skin, brown eyes). the formula is gorgeous, and i'm so pleased with how much product you get (I've used 1 pot for over a year, and i'm the kinda girl who refuses to not have her brows filled in = using it twice a day, every day, after washing face). so happy that 100% Pure is around to supply us with superb beauty items.
Complete the Package
Continue Shopping →