Bamboo Blur: Nature's Best Setting Powder
Choose from 4 different shades to find the perfect setting powder for you!
Posted on May 13, 2020
Written by: 100% PURE ®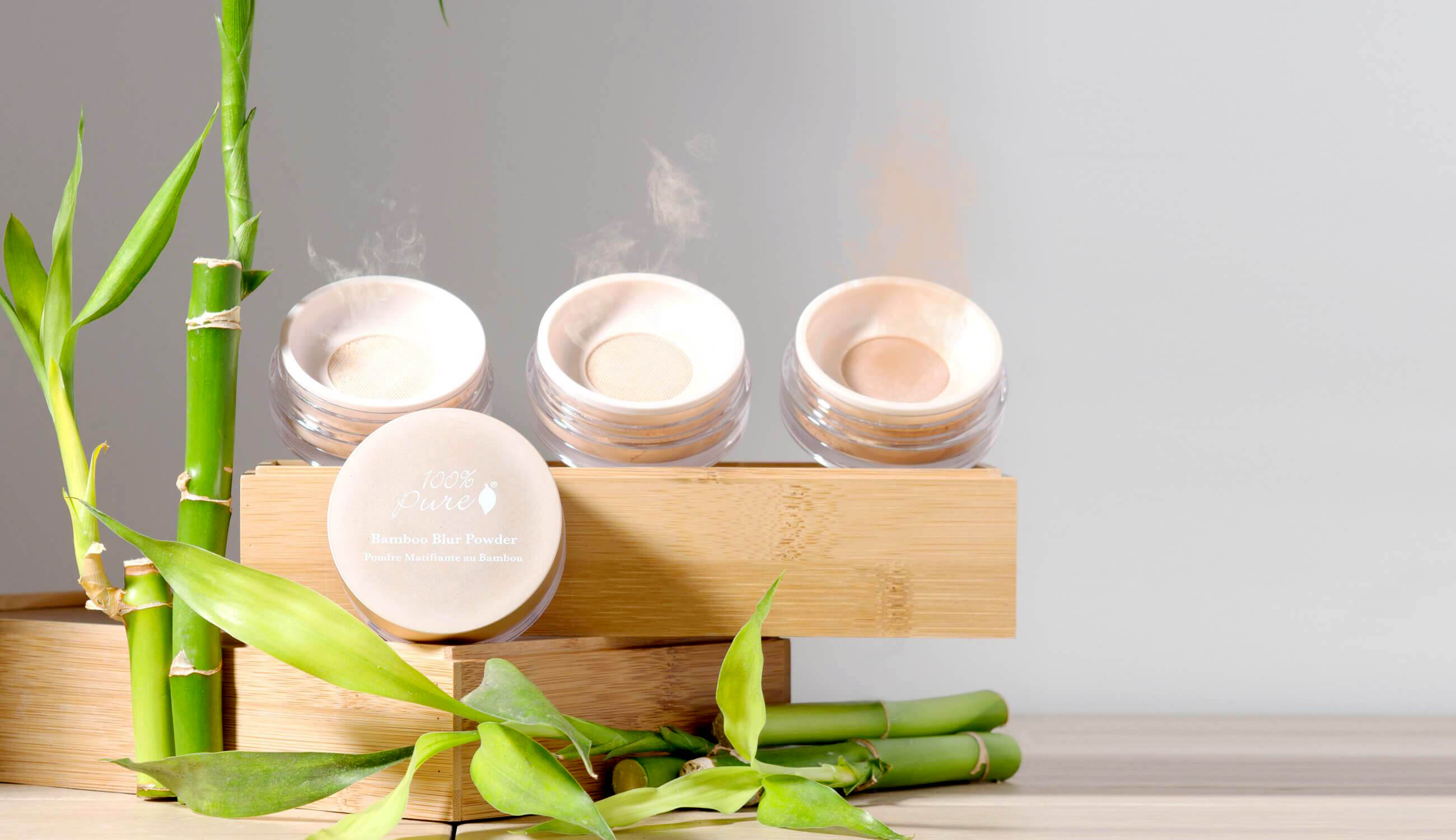 Setting powders are true makeup heroes. First and foremost, they eliminate shine and erase excess oil. They can refine any makeup look by blurring fine lines, pores, and imperfections. But if you're looking for a setting powder that can pull this off without over-drying your skin, it might be difficult to find in mainstream makeup.
Our Bamboo Blur Powder is your one-stop-shop: it's free of talc, synthetic preservatives, and fragrances. It's designed to be a photo-filter for your skin – all thanks to one little ingredient.
Bamboo Blur Powder: What Is It?
Our original Bamboo Blur Powder is a setting powder made with only one ingredient: bamboo silica. Bamboo is an eco-friendly, renewable, and versatile plant. Bamboo is technically a giant species of grass that grows rapidly and is famously strong. Its uses range from building material, clothing, food supplement, and superstar makeup ingredient.
What Bamboo Blur Powder Can Do:
Blur imperfections
Conceal fine lines and pores
Absorb excess oil while controlling shine
Even out skin tone while softening skin's appearance
Serve a porcelain doll, soft-focused, and natural finish
Mute the appearance of texture and blemishes
Provide a silky smooth, matte finish
Make your makeup last longer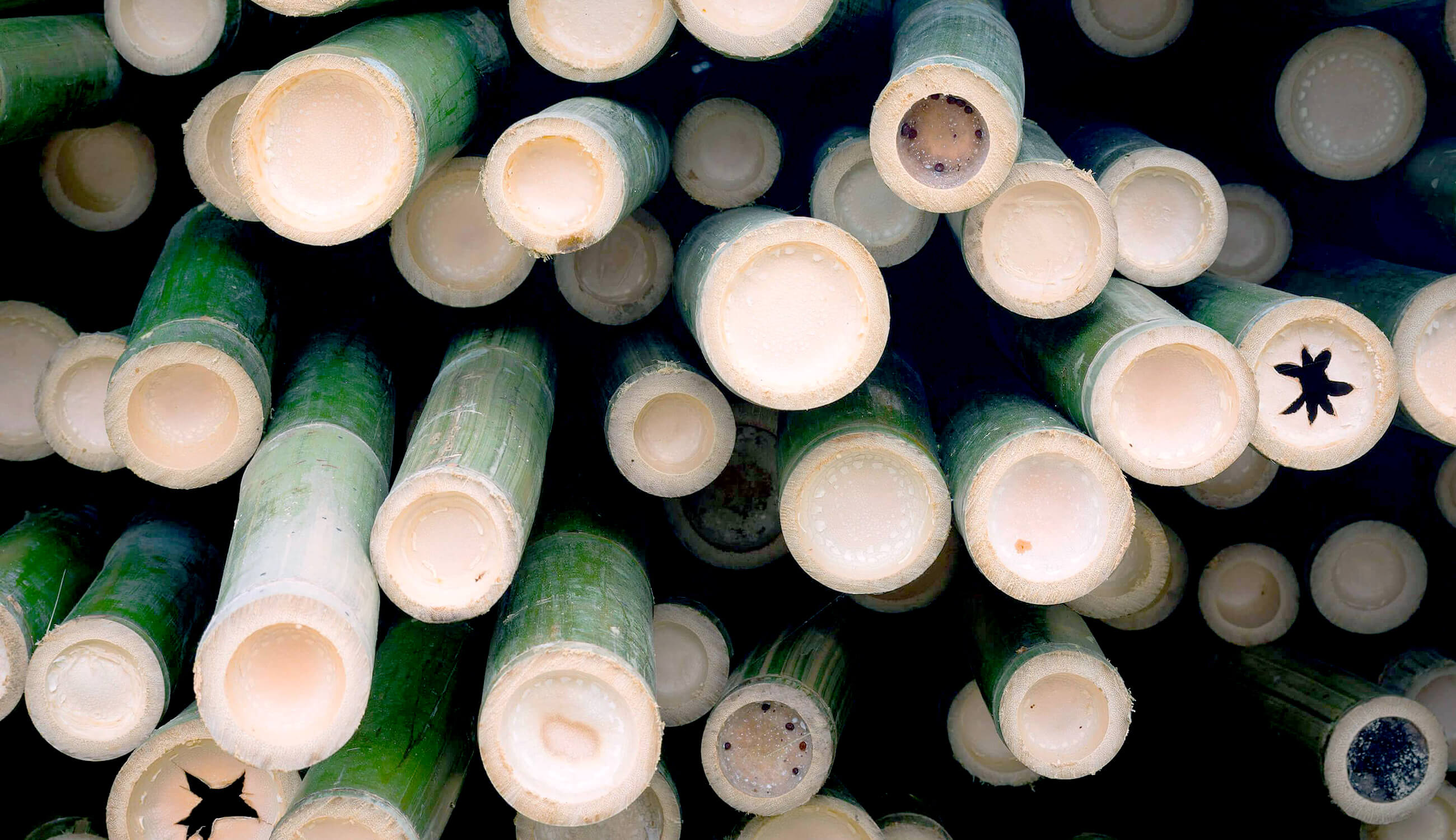 Ingredient Sourcing: Bamboo Silica
Have you ever given or received a lucky bamboo plant as a gift? In ancient Chinese culture, bamboo is a symbol of longevity, prosperity, strength, and health.
If you've seen bamboo up close, you may have noticed the inside of its stalk, which is known as the culm. Within the bamboo stalk, there is a white powder; this is where our bamboo silica comes from!
Silica is also naturally found in some fruits, vegetables, seeds, and whole grains. But bamboo extract is the richest and most bioavailable source of this essential nutrient, containing 70% organic silica!
How Silica Can Boost Your Beauty Routine
Silica is made up of silicon and oxygen, two of the most prominent elements in the world. It contributes to the body's development and bone growth.
When we are young, we have an abundance of silica in our systems and a lack of calcium. Silica is the reason why children tend to have beautiful skin and full, shiny hair. When we age, the amount of silica in our bodies begins to decline along with our calcium levels. After age 40, we tend to be deficient in silica without even knowing it. A silica deficiency can cause hair loss, or even an increase in wrinkles.
Many people consume silica supplements to promote healthy skin, hair, and nails. Often, these supplements contain horsetail extract and other complementary ingredients. Applied topically, naturally antiseptic bamboo silica can also soothe skin, replenish moisture, and may even help clear blemishes.
While optimum health is achieved from the inside out, what we put on our skin still makes a big difference. Our skin absorbs everything we put on it, which can then be carried into our bloodstream. That's why it's important to avoid harmful toxins found in everyday makeup.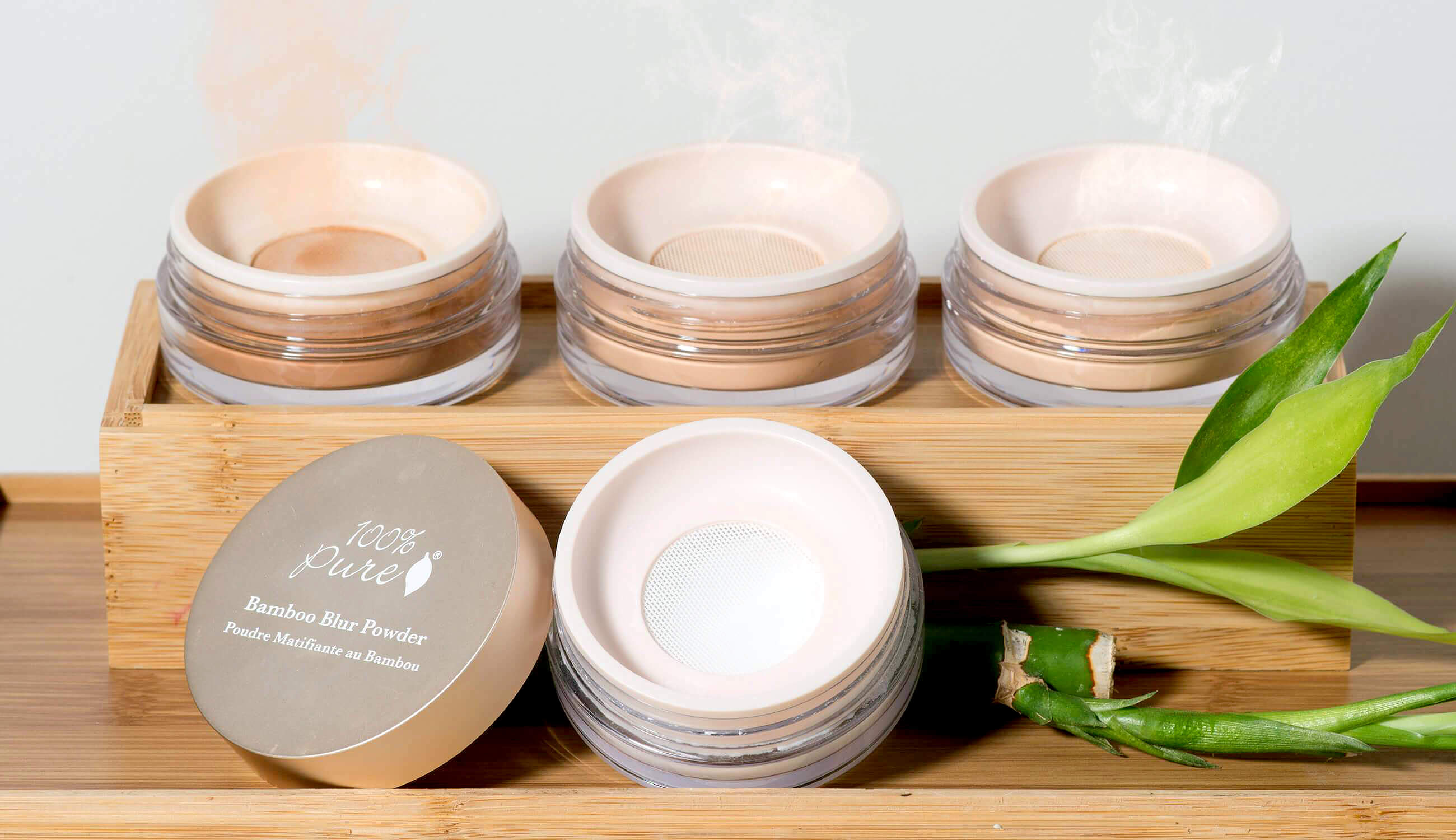 4 Bamboo Blur Setting Powder Formulas
Our collection of tinted setting powders are ideal if you prefer to avoid talc found in conventional setting powders, or prefer a semi-sheer, non-cakey, and ultra soft finish. If you love the finish you get from our original translucent powder but are looking for an extra layer of color over your bare skin or foundation, that's another reason to try these!
The bamboo silica used in our products is finely milled, to be smooth and kind to all skin – even sensitive skin types. We've taken our beloved Bamboo Blur Powder and added pigments of peach, apricot, papaya, cocoa bean, and turmeric, plus green tea for antioxidant benefits.
Our tinted setting powders in Light, Medium, and Tan are perfect for that extra pigment, without a full opaque finish. Check out the full Bamboo Blur Powder shade breakdown below:
Translucent:
Colorless, sheer coverage
Light:
Fair to light with neutral undertone
Medium:
Light medium with neutral undertone
Tan:
Rich tan with warm undertone
How to Use Bamboo Blur Setting Powder
Each of our Bamboo Blur Powders can be used on bare skin, or over one of our fruit pigmented® foundations. Press our super soft Cruelty-free Powder Brush onto the mesh screen in the container, to pick up your desired amount of powder.
Next, gently press the ultra-fine powder into the skin – a little goes a long way! Finish by lightly buffing in circular motions to blend and create a flawless, softened complexion.
PRO TIP: In a pinch, you can even use our Bamboo Blur Powder as a dry shampoo! Simply apply a small amount to the crown of your head, then gently comb it through with fingertips.
What 100% PURE customers are saying about our Bamboo Blur Powder:
★★★★★
Best product ever
I can no longer go a day without this amazing product. It is lightweight and a little goes a long way for mattifying and blurring. I have used this over the BB Cream, plain moisturizer, and 2nd Skin Foundation. It keeps me from getting oily in the afternoon like I normally do and I notice my makeup lasting a little longer. My skin feels great and I don't feel cakey at all.
- Sarah, Verified Buyer
★★★★★
Great product. Second time buying
I love this powder. It helps with my oily skin and doesn't make me look cakey.
- Weslie S., Verified Buyer
★★★★★
Lasted all day!
This made my face so soft and smooth! I feel great about putting something with ONE wholesome ingredient on my face.
- April P., Verified Buyer
★★★★★
Love this setting powder
This powder is amazing! Does a great job setting your makeup and helps me stay matte all day long!
- Allyson, Verified Buyer
Have you tried our Bamboo Blur setting powder? We'd love to hear your thoughts! You can tell us how you've been using this product, or share your pictures with us on Instagram by using hashtag #100percentpure. See you there, gorgeous!
We carefully hand-select products based on strict purity standards, and only recommend products we feel meet this criteria. 100% PURE™ may earn a small commission for products purchased through affiliate links.
The information in this article is for educational use, and not intended to substitute professional medical advice, diagnosis, or treatment and should not be used as such.
Sign up to our email newsletter for more blog updates and exclusive discounts.
< Older Post | Newer Post >