What's In the Best Translucent Powder?
Spotlighting the beauty and skin benefits of bamboo silica in our eco-friendly, award-winning setting powder
Posted on December 12, 2019
Written by: 100% PURE ®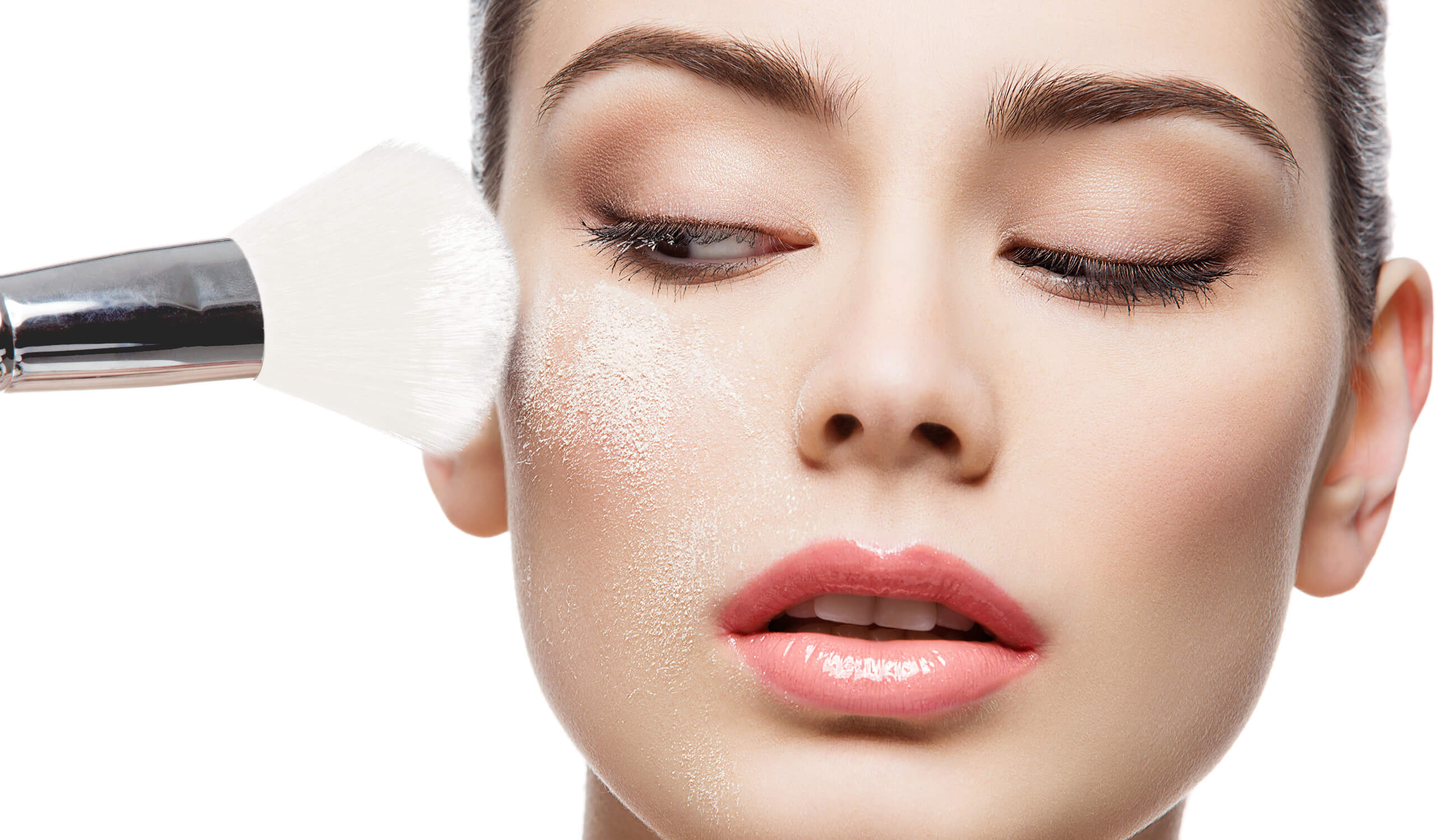 If a cosmetic could wear a cape, a setting powder would be the superhero of our makeup world. The mighty, veil-like-finish powers of these skin smoothers not only fight evil lines and oily crime, they are there to save the day in the most dire makeup moments!
Alas, as with any villain-hero clash, you must protect yourself from harsh, synthetic setting powders. You can do this by shielding your skin with natural, skin-saving translucent powders! We're shining a spotlight on the beauty benefits of our top-selling Bamboo Blur Powder, how to find your perfect shade, and tips on setting your makeup for a flawless finish. Lights, camera, action!
What Exactly Is Bamboo Blur Powder?
Who knew there were more game-changing benefits of bamboo than just being a panda's go-to snack stick? This humble plant is actually quite versatile with some unique properties: it's eco-friendly, free of toxins (no talc, no problem), and boasts a high silica content. In fact, Mother Nature's secret weapon at fighting Father Time is bamboo silica – and precisely why it's the only ingredient in our translucent Bamboo Blur Powder.
With more environmental uses than one could possibly imagine, it's no wonder why bamboo became a superhero ingredient in skin care and makeup. Check out the skin-friendly benefits of what our best translucent powder can do for your skin!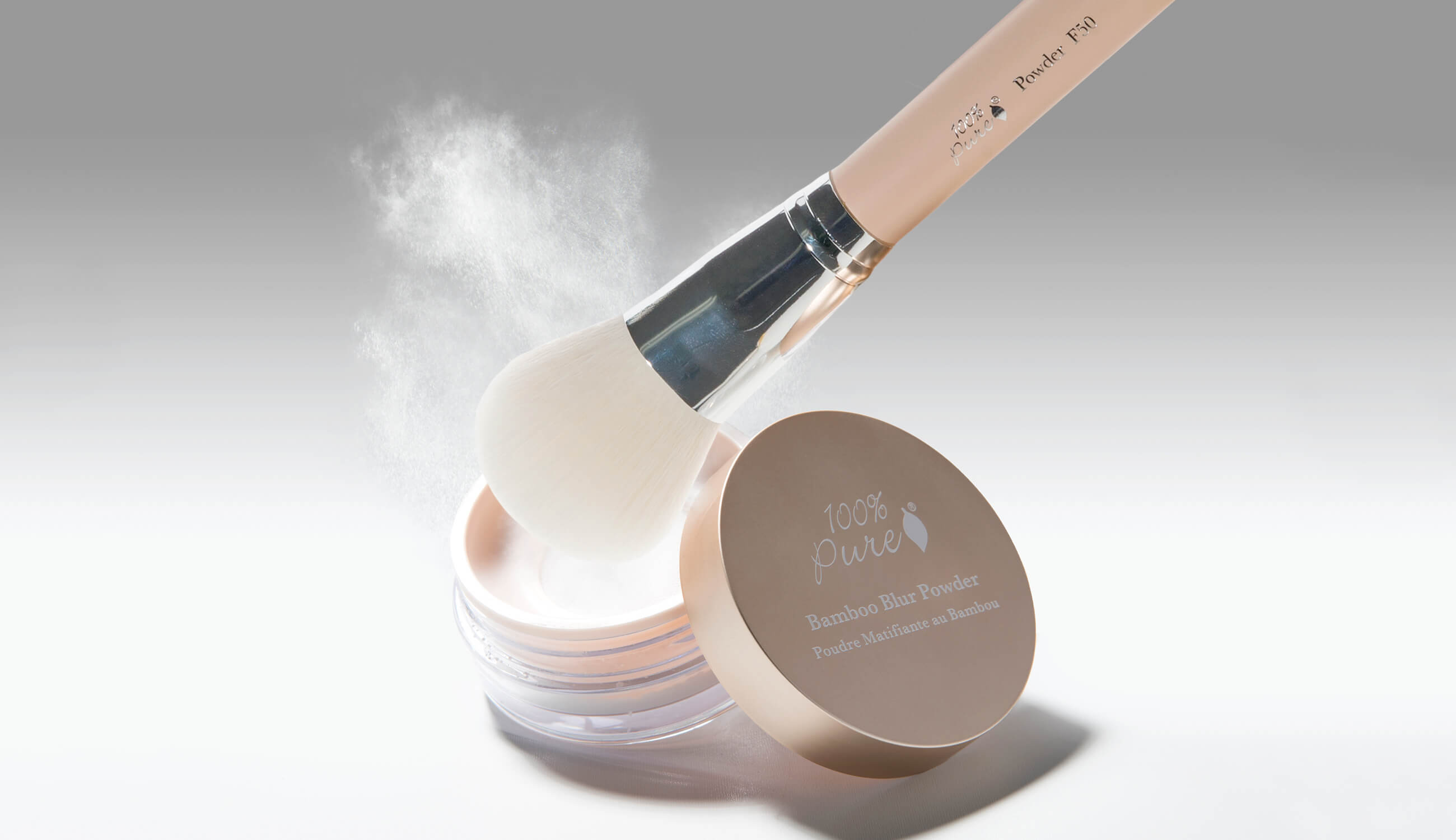 What Bamboo Blur Powder Can Do:
Blurs imperfections and pores

Ideal for baking as it buffs away clear

Absorbs oil for a silky-smooth matte finish

Sets makeup with oil-absorbing particles for longer-lasting application

Refracts light for a soft-focus and camera-ready finish

Supports collagen production and skin elasticity

Softens skin's appearance without over-drying

Keeps skin youthful by concealing fine lines
PRO TIP: Just like how collagen production slows from around the age of 25, according to Byrdie, silica does too. Before you go munching away at bamboo stalks, you can also bolster your intake of silica through your diet by including plenty of dark leafy greens, leeks, green beans, cucumber, celery, and asparagus.
How Silica Is Beneficial for Health
Silica (aka silicon dioxide) is a trace mineral which is found in a variety of fruits, vegetables, and whole grains. It plays a vital role in the body's development and bone growth.
When we are young, our bodies have ample amounts of silica contributing to why kids have soft, supple skin and full heads of hair. As we age, silica levels start to sag along with other parts of our face and bodies. Without adequate silica levels, especially after age 40, we may start to notice premature aging, hair loss, and thinning nails. Bamboo-hoo!
Although people often start taking silica supplements, there's nothing better than actually going to the source: bamboo extract! This is found in the stalk of bamboo as a white powder, which is where bamboo silica is derived from. Who knew that stalk hid the best kept secret for more youthful skin and bodies?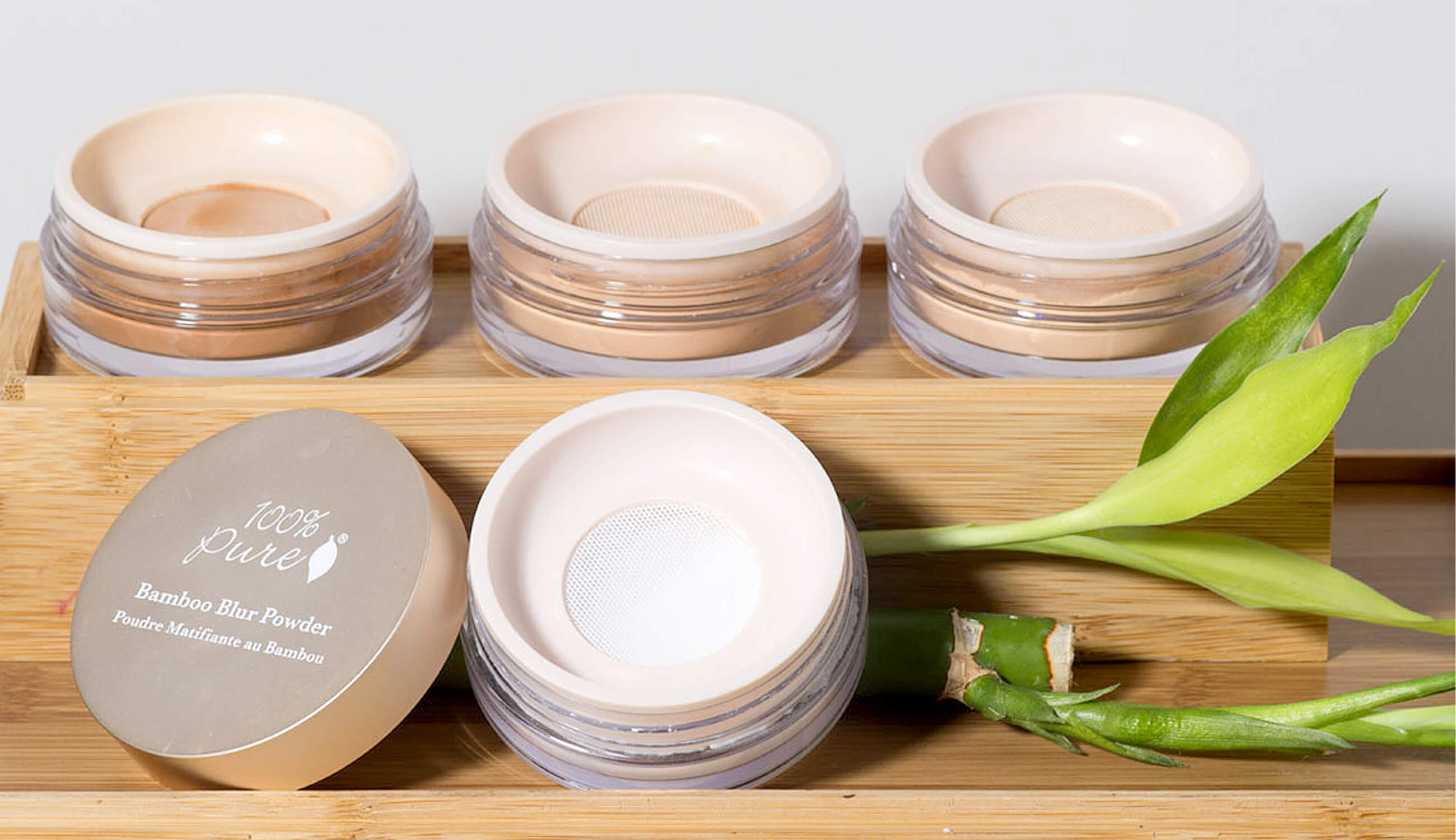 3 Bamboo Blur Tinted Setting Powders
A translucent powder is a super skin hero at setting makeup and smoothing out imperfections. But it may not even out your skin tone for a porcelain doll finish. That's where tinted setting powders come in to save the day – and your makeup look! If you're searching for the closest to a flawless finish you can get from our best translucent powder but with a little pop of color, look no further than our 3 fruit pigmented® setting powders.
We've taken our heavenly Bamboo Blur Powder and colored it with pigments of cocoa bean, peach, apricot, papaya, turmeric, and green tea. Our 3 colored setting powder shades of Light, Medium, and Tan can easily be matched to your skin tone for a perfect, natural finish without a full opaque look or ghostly camera flashback. Meet our lovely colored shades below:
Light:
Fair to light skin types with neutral undertone
Medium:
Light medium with neutral undertone
Tan:
Rich tan with warm undertone; perfect for dark to olive skin types as well
How to Set (and Bake) Your Makeup with Setting Powder
The benefits of our Bamboo Blur Powder go beyond a makeup-setting superstar! They come to the aid of other key areas of concern where we simply want to set it and forget it – but still nail it!
Before we can reach porcelain doll status, we must first set and bake our makeup – and no, that doesn't mean go preheat your oven. Here are the deets on a creaseless, silky-smooth finish by setting your under-eye area and baking your highlighter.
Step 1: Setting your under-eye area
After priming with a hydrating eye cream, apply a thick layer of concealer under your eyes. Blend it like you're making a magnificent margarita – but use a Makeup Blender, please!
Apply Bamboo Blur Powder over your concealer with a contour or eye shadow brush and voilà – you're done! Bamboo silica mattifies and evens out your under-eye area for the most natural veil-like finish, while promoting healthier, youthful skin.
Step 2: Baking your powder and highlighter
'Baking' isn't only for decadent desserts. It's a hot makeup technique of pressing in a generous amount of translucent powder to key areas of the face. Then you let the powder to sit on your face for 5 to 10 minutes, allowing the heat from your face to set your foundation and concealer. This helps set the area for a strong hold while creating nice, clean lines. Finally, you dust the powder off your face, and voilà! You're left with the creaseless, flawless finish of your makeup dreams.
Anti-aging ingredients come and go, but there's one thing for certain that's going to be hanging around for a while – bamboo! As long as we have bamboo silica, we have one of Mother Nature's best kept beauty and age-defying secrets, and a makeup must-have – our Bamboo Blur Powder!
Want more info and tips on using Bamboo Blur? Check out how nature's best setting powder can be your next makeup superhero!
We carefully hand-select products based on strict purity standards, and only recommend products we feel meet this criteria. 100% PURE™ may earn a small commission for products purchased through affiliate links.
The information in this article is for educational use, and not intended to substitute professional medical advice, diagnosis, or treatment and should not be used as such.
Sign up to our email newsletter for more blog updates and exclusive discounts.
< Older Post | Newer Post >