10 Eyeshadow Shades for Green Eyes
How to make green eyes pop, smolder, and shine
Posted on December 11, 2019
Written by: 100% PURE ®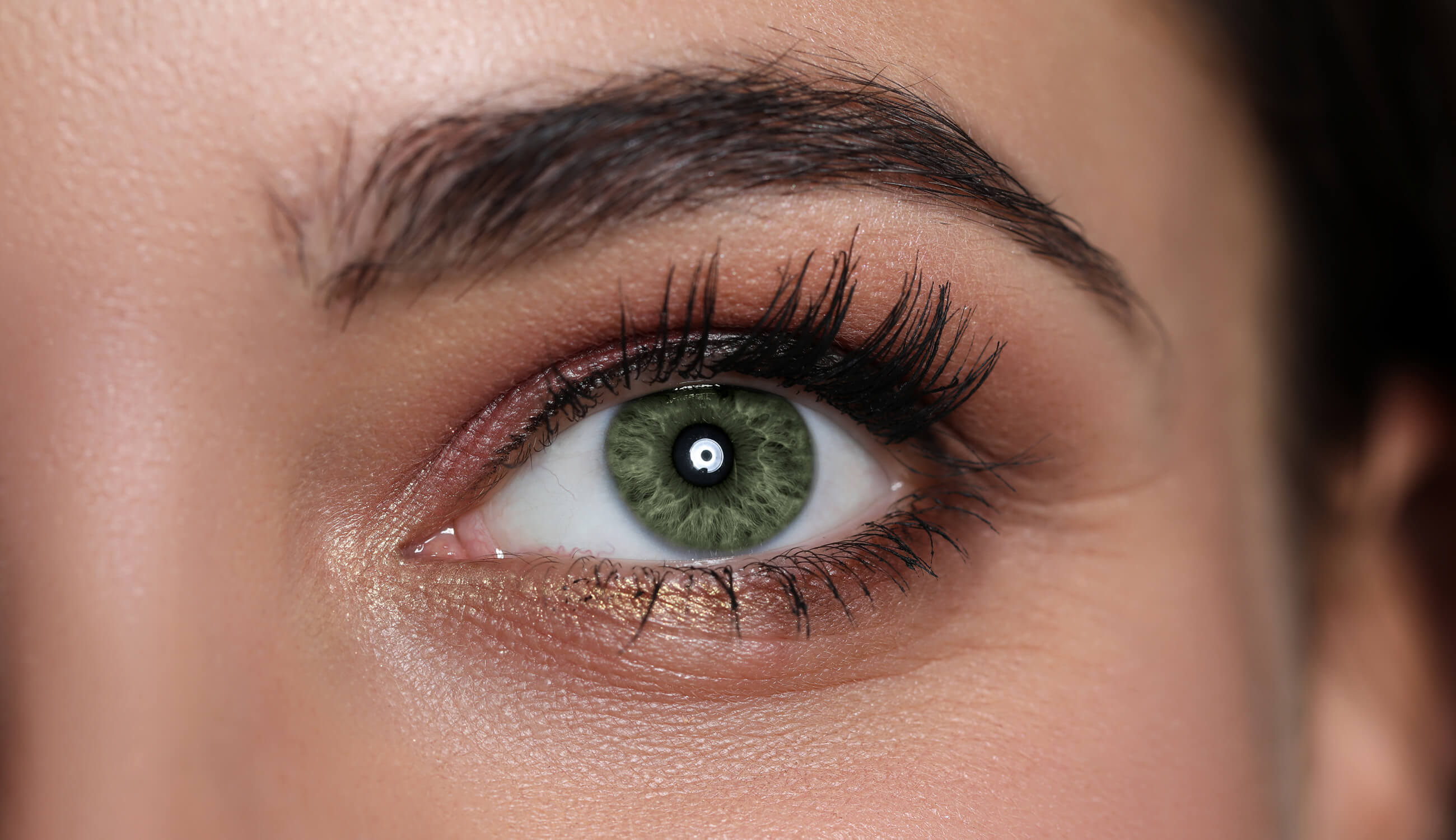 If you have green eyes, you have every reason to feel gorgeous. Green eyes are undeniably entrancing, and one of the rarest eye colors; in fact, only about 2% of all humans have green eyes!
No matter how mesmerizing your peepers may be, it certainly doesn't hurt to enhance them with some flattering pigments. Scroll down to see the top eyeshadows for green eyes – and how to style them into easy looks for everyday.
Our Top 10 Recommended Eyeshadow Colors for Green Eyes
Our fruit-pigmented eyeshadows are formulated with vitamin-rich fruit extracts and sustainably-sourced mica. Plus, they're vegan, cruelty-free and gluten-free – oh, and did we mention those two awards? This groundbreaking natural eyeshadow collection won the Allure Readers' Choice Award *and* the Allure Best of Beauty Award – no biggie!
See below for our top 10 favorite shades for green eyes!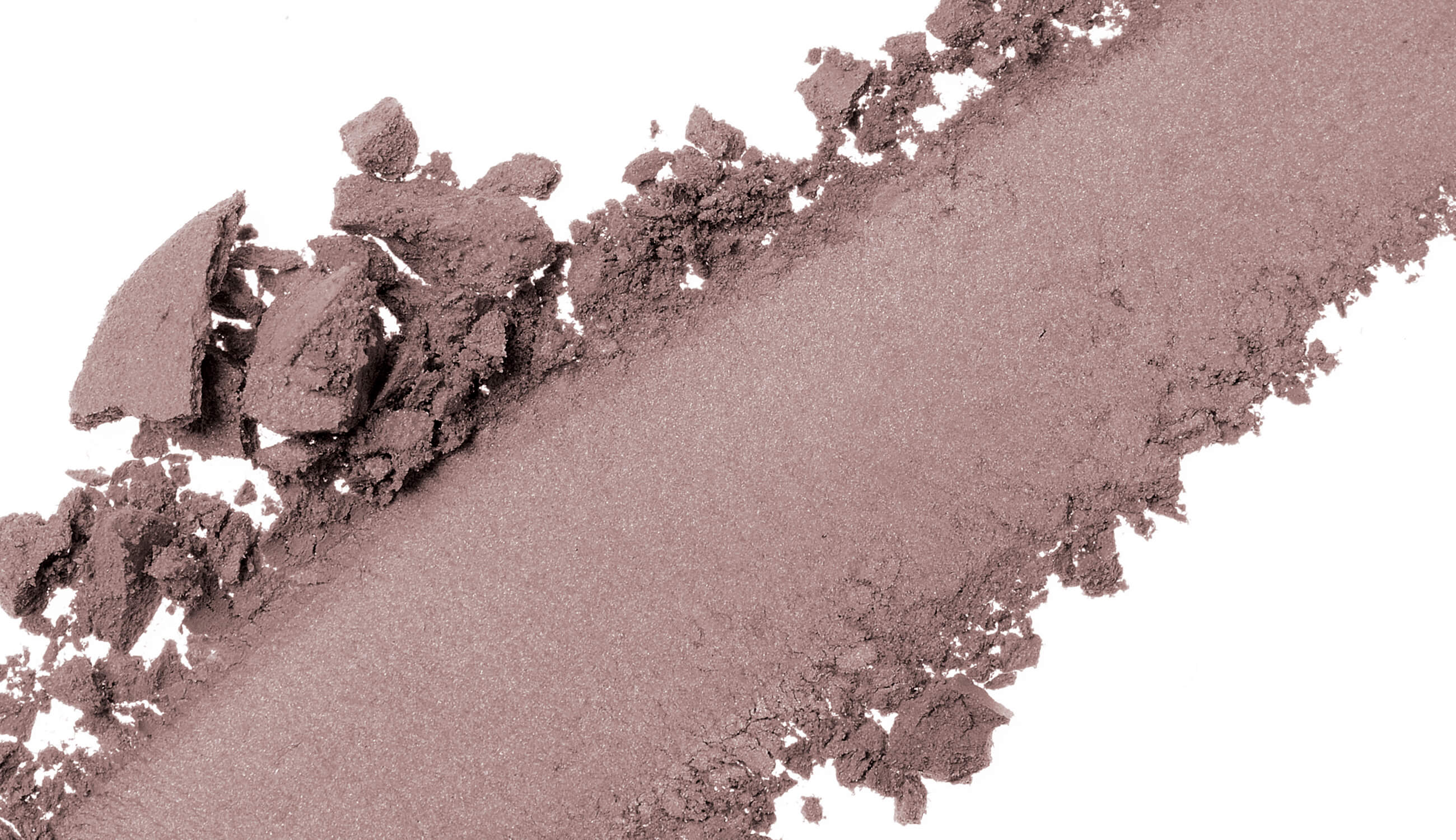 1. Purple
Purple is an iconically suitable shade because it gives green eyes the perfect contrast. The red tones found in violet shades give it a dramatic clash, but the blue levels it out so your eyelids don't look garish.
Green eyes do well with all shades of purple, from lavender to deep plum. We especially enjoy a lovely lilac shade, like our eyeshadow color Petal Tip for green-eyed girls.
2. Rose Gold
Gold and rose gold both look stunning with green eyes. They bring out the gold pigments in green eyes, creating a faint contrast that's subtle enough for everyday looks.
Our shade Cinnaban is perfect for green eyes because, like Petal Tip, it has a bit of red to create a dramatic contrast. Undertones of golden brown in make it complementary to any skin tone.
3. Taupe
As far as neutral shades go, taupe is a green-eyed gal's best friend! Its slight golden-brown pigment helps bring out the light in your eyes, practically giving you hypnotic powers!
Our Quartz makes a stellar taupe shade because it's also metallic, which will help pick up even more light for an absolutely stunning gaze. Meanwhile, Flax Seed makes for a lovely matte taupe, which looks divine on the lids.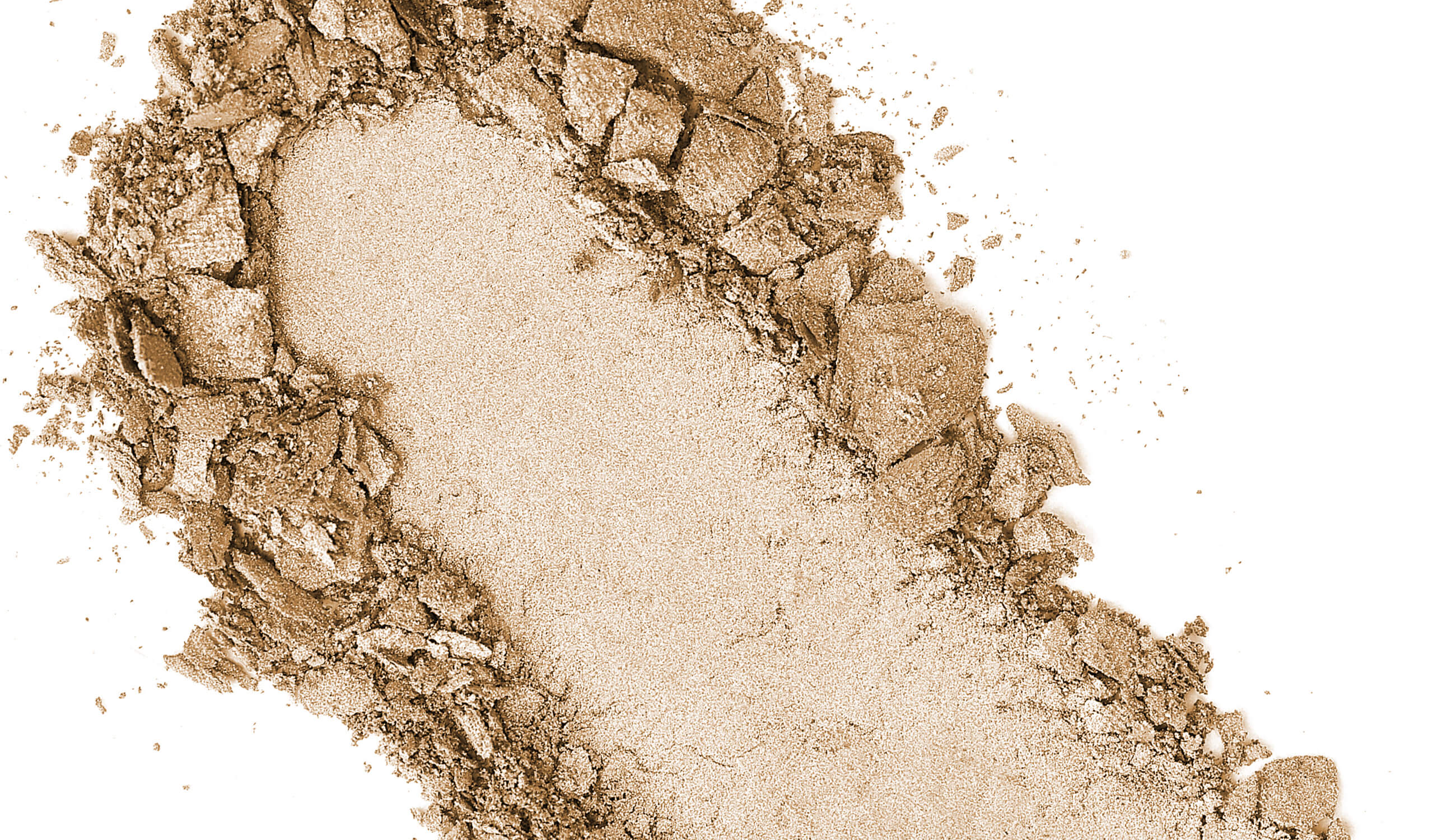 4. Pure Gold
Gilded is another essential neutral for green eyes because it both compliments and emboldens shades of green. Many green-eyed beauties have flecks of brown or gold in their eyes (or are full-on hazel), meaning a true, vibrant gold will accentuate those stunning color highlights in your gaze.
Our Quartz makes a stellar taupe shade because it's also metallic, which will help pick up even more light for an absolutely stunning gaze. Meanwhile, Flax Seed makes for a lovely matte taupe, which looks divine on the lids.
5. Mocha
Matte shades of deep chocolate brown (like Potatoe) will give green eyes extra depth, especially when applied to the crease. Deep browns are especially versatile because they can be kept in the crease for a subtle natural look, or applied to the lid with taupe and gold to create a more subdued smokey eye.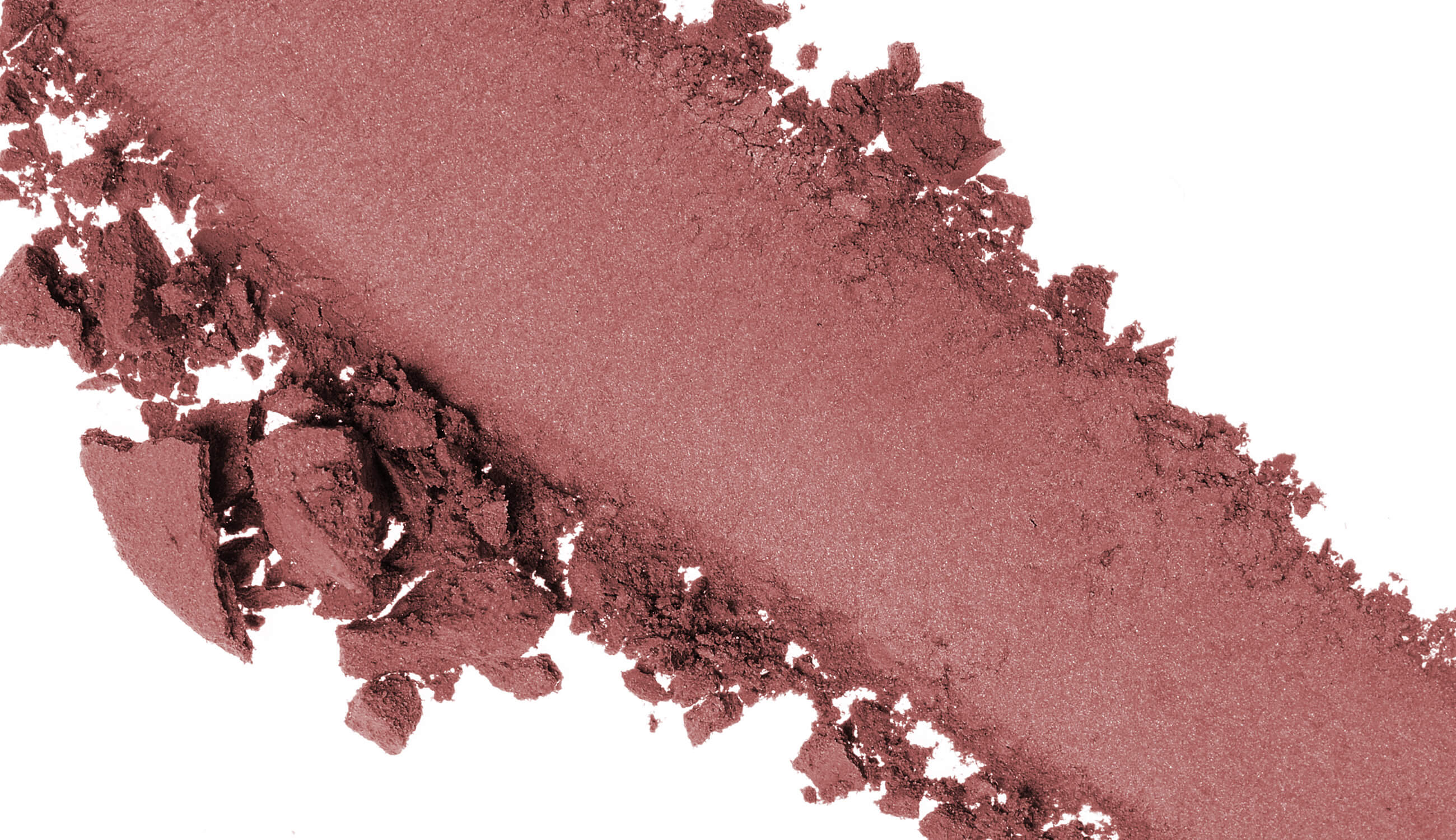 6. Wine/ Burgundy
As a look immortalized by green-eyed beauties like Gigi Hadid, wine-colored eyeshadow is suitable for all seasons. But for fall and winter, this shade is a true stunner. Applying Bronze to your crease or lids is sure to create a sultry, romantic touch that goes with any outfit.
7. Matte Black
While the pigments in matte black shades can be tricky to work with, having the right brush and just a little bit of practice will make all the difference – and a smokey eye is totally worth it! Bamboo Charcoal is the perfect matte black for this timeless seductive look.
8. Gunmetal Grey
Shimmering greys are a must smoky eye option for green peepers. They'll soften the darker shades incorporated, and will keep you from having a full-on "racoon-eye" look. Our Fig eyeshadow is unique because it has just a bit more warmth than your traditional gunmetal grey, making it perfect for bringing out those emerald orbs.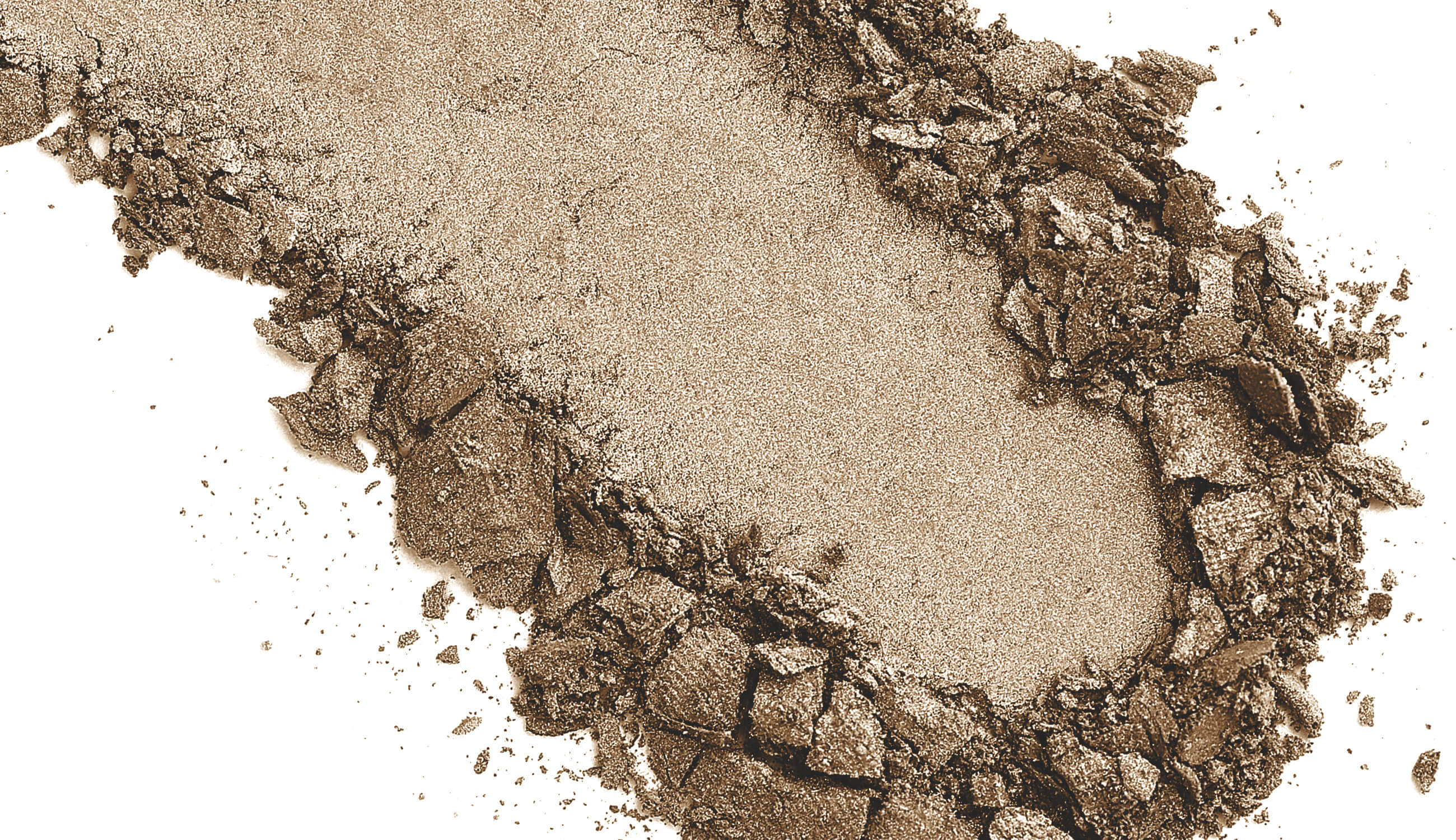 9. Olive Gold
Using a cool, antique gold with muted undertones of green is, surprisingly, a perfect everyday option for green eyed gals. The smokiness of metallic paired with an olive (neutral) undertone will be perfect for enhancing your eye color without too much drama. Try Bronze Gold: this cool metallic pressed shadow has the slightest gold sheen for picking up subtle shine and shimmer around the eyes.
10. Champagne
Naturally, we're going to finish this list off with a perfect highlight shade! Our sweet shade Vanilla Sugar looks absolutely stunning on the brow bone and in the inner corner of your eyes. Not only does the faint pink bring that beautiful, subtle contrast, but the shimmery pigment will make your eyes look big and bright.
5 Easy Eyeshadow Looks for Flattering Green Eyes
Look #1: Peachy Keen
Whether you want to keep a clean, fresh look for unflappable first impressions – or you simply overslept and need a quick peeper-pick-me-up – this is the perfect "no makeup" eyeshadow look.
Base: Flax Seed
Lid: Ginger
Crease & Outer-V: Mink
Inner Corner: Vanilla Sugar
Look #2: Brunch Babe
This look is perfect for a lazy Sunday afternoon. It doesn't require too much technique, and creates an effortlessly glamorous look.
Base: Ginger
Lid: Cinnaban
Crease: Petal Tip
Inner Corner: Vanilla Sugar
Look #3: Rose Gold Goddess
In this off-duty model look, all of the colors work together to make the Cinnaban eyeshadow pop. The effect of this combination is hazy and dewy, giving a regal, yet care-free appearance.
Base: Flax Seed
Lid: Cinnaban
Crease & Outer-V: Mink
Inner Corner: Vanilla Sugar
Look #4: Classic Smokey Eye
You know we can't talk about eyeshadow without including a smokey eye! While, again, it may take a little extra practice, this look works for all eye colors. Our Fig eyeshadow gives that bit of warmth that beautifully accentuates green eyes.
Base: Flax Seed
Lid: Fig
Crease & Outer Corner : Bamboo charcoal
Look #5: The Everyday Smokey Eye
This look is for those who want that little bit of edge, without making you look like you just left the club. This is also suitable for those who enjoy the smokey look, but don't feel like blending a high-pigment matte black eyeshadow.
Base: Flax Seed
Lid: Ginger
Crease & Outer-V: Potatoe
Inner Corner: Vanilla Sugar
Want to learn more about our stunning fruit pigmented® eyeshadows? We'll give you the full breakdown on shades, finishes, tools, and more!
We carefully hand-select products based on strict purity standards, and only recommend products we feel meet this criteria. 100% PURE™ may earn a small commission for products purchased through affiliate links.
The information in this article is for educational use, and not intended to substitute professional medical advice, diagnosis, or treatment and should not be used as such.
Sign up to our email newsletter for more blog updates and exclusive discounts.
< Older Post | Newer Post >