Discover new favorites from our collection of natural eyeshadows that are so nourishing for skin, they might as well be eye cream!
Posted on February 24, 2019
Written by: 100% PURE®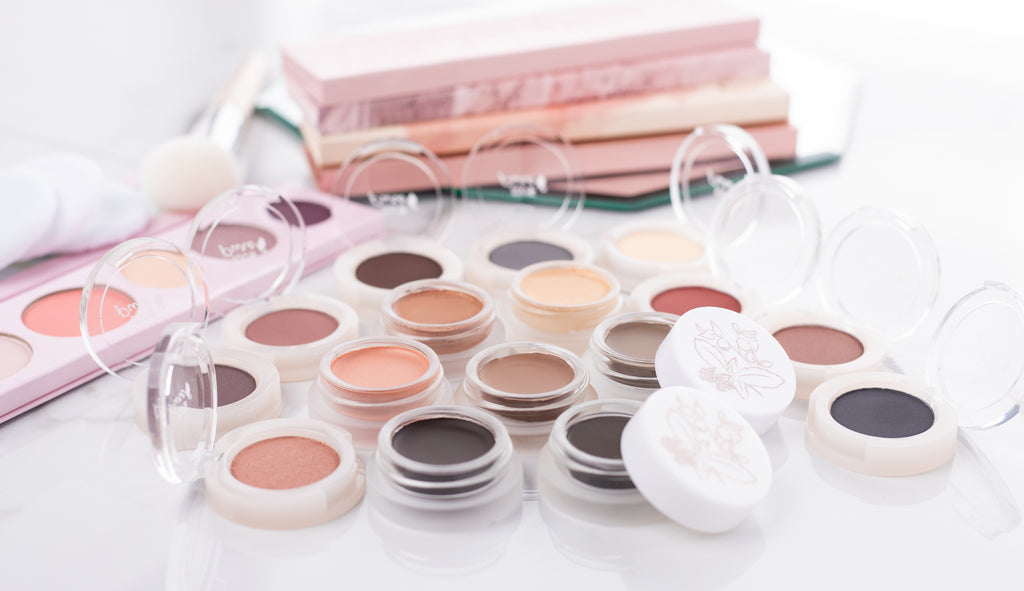 If your makeup bag is packed with clamshells and palettes full of eyeshadow, you're in good company here. Despite your exhaustive collection of shades, have you ever considered how safe they are to applied so CLOSE to your delicate eyes?
If you've ever wondered about the dangers of conventional makeup dyes and chemicals, perhaps it's time to consider an alternative. For those of you looking for a healthier option, we'll introduce dozens of eyeshadows colored from fruit — including matte, cream, metallic, and shimmer formulas. We've laid out an extensive eyeshadow guide for our fruit pigmented® formulas — with shade descriptions for all!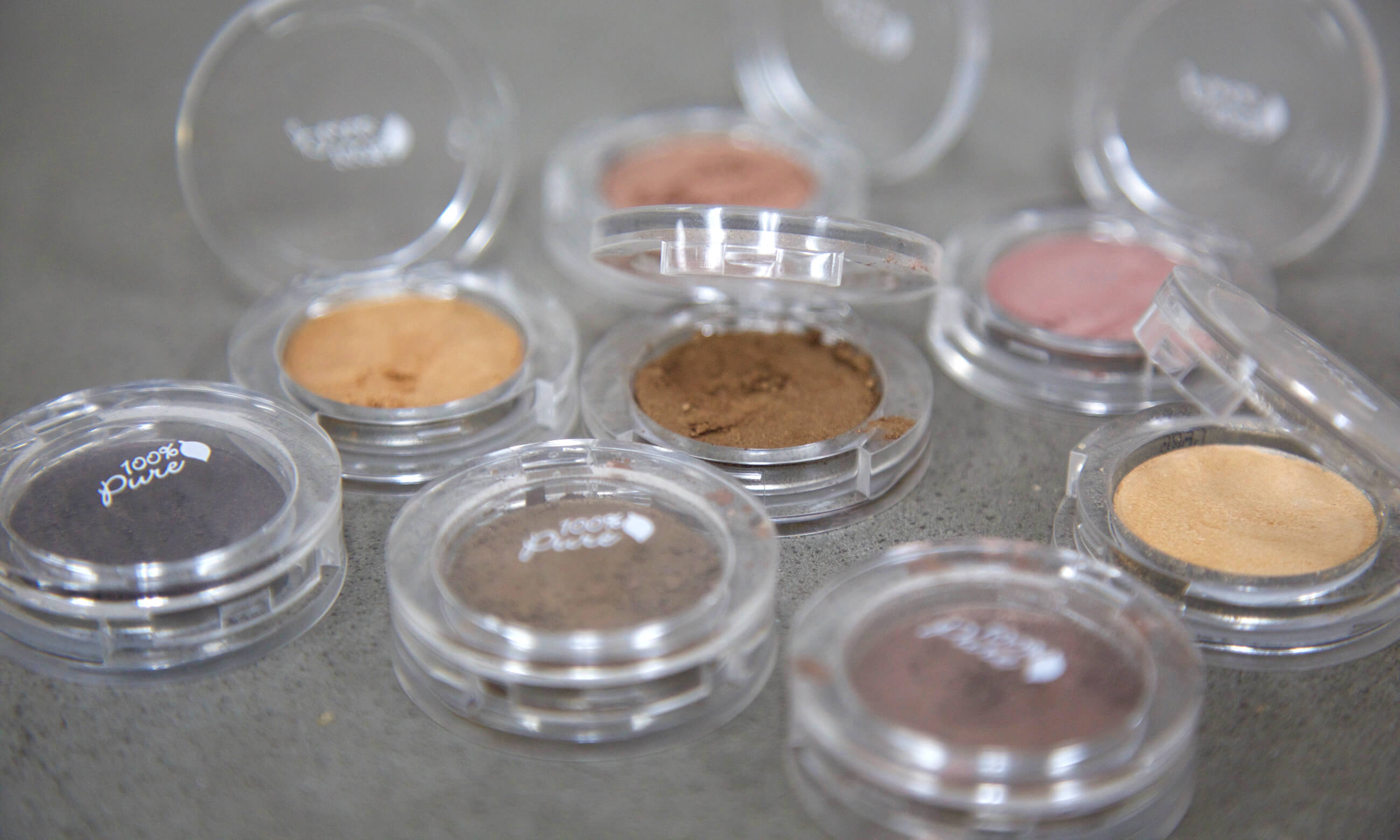 What Colors Natural Eye Shadow?
Rather than using harsh synthetic dyes, our expertly pigmented natural eyeshadow shades are made from fruits and veggies. 100% PURE has the patent on this truly revolutionary beauty breakthrough — know any other brands who can say the same?
Our ingredient lists look more like a grocery list instead of an eye shadow ingredient list: peaches, apricots, tomatoes, strawberries, papayas, black tea, plums… We aren't formulating our dyes out of C14499 or Red Dye #2, Yellow #5. Our dyes feature ingredients such as goji berries, carrots, and blackberries — good to eat, safer to wear than petrochemical dyes.
100% PURE has truly set the bar higher than ever with natural eyeshadows that you would swear were eye creams. We're all about working smarter, not harder! We've formulated our natural eye makeup in a velvety base of avocado butter and vitamin-packed rosehip oil. Our gluten free eyeshadow formulas are produced with superfine rice starch for smooth, even application.
Now that you're fired up over finding eye makeup that's actually good for skin and safe for eyes, let's help you pick a few shades of natural eyeshadow that are perfect for you!
We carefully hand-select products based on strict purity standards, and only recommend products we feel meet this criteria. 100% PURE™ may earn a small commission for products purchased through affiliate links.
The information in this article is for educational use, and not intended to substitute professional medical advice, diagnosis, or treatment and should not be used as such.
Sign up to our email newsletter for more blog updates and exclusive discounts.
< Older Post | Newer Post >