https://purity-res.cloudinary.com/q_auto:best,f_auto,fl_lossy,w_auto,c_limit,dpr_auto/l_Badges:badges,w_0.3,y_-0.3,x_0.34,fl_relative,pg_name:2019-allure/l_Badges:badges,w_0.3,y_0.0,x_0.34,fl_relative,pg_name:2019-best-of-beauty-clean/v17/products/1CESSV/1CESSV_Eye_Shadow_Vanille_Primary
https://purity-res.cloudinary.com/q_auto:best,f_auto,fl_lossy,w_auto,c_limit,dpr_auto/l_Badges:badges,w_0.3,y_-0.3,x_0.34,fl_relative,pg_name:2019-allure/l_Badges:badges,w_0.3,y_0.0,x_0.34,fl_relative,pg_name:2019-best-of-beauty-clean/v17/products/1CESSC/1CESSC_Eye_Shadow_Star_Bright_Primary
https://purity-res.cloudinary.com/q_auto:best,f_auto,fl_lossy,w_auto,c_limit,dpr_auto/l_Badges:badges,w_0.3,y_-0.3,x_0.34,fl_relative,pg_name:2019-allure/l_Badges:badges,w_0.3,y_0.0,x_0.34,fl_relative,pg_name:2019-best-of-beauty-clean/v17/products/1CESSFS/1CESSFS_Eye_Shadow_Flax_Seed_Primary
https://purity-res.cloudinary.com/q_auto:best,f_auto,fl_lossy,w_auto,c_limit,dpr_auto/l_Badges:badges,w_0.3,y_-0.3,x_0.34,fl_relative,pg_name:2019-allure/l_Badges:badges,w_0.3,y_0.0,x_0.34,fl_relative,pg_name:2019-best-of-beauty-clean/v17/products/1CESSVS/1CESSVS_Eye_Shadow_Vanilla_Sugar_Primary
https://purity-res.cloudinary.com/q_auto:best,f_auto,fl_lossy,w_auto,c_limit,dpr_auto/l_Badges:badges,w_0.3,y_-0.3,x_0.34,fl_relative,pg_name:2019-allure/l_Badges:badges,w_0.3,y_0.0,x_0.34,fl_relative,pg_name:2019-best-of-beauty-clean/v17/products/1CESSG/1CESSG_Eye_Shadow_Ginger_Primary
https://purity-res.cloudinary.com/q_auto:best,f_auto,fl_lossy,w_auto,c_limit,dpr_auto/l_Badges:badges,w_0.3,y_-0.3,x_0.34,fl_relative,pg_name:2019-allure/l_Badges:badges,w_0.3,y_0.0,x_0.34,fl_relative,pg_name:2019-best-of-beauty-clean/v17/products/1CESSCIN/1CESSCIN_Eye_Shadow_Cinnaban_Primary
https://purity-res.cloudinary.com/q_auto:best,f_auto,fl_lossy,w_auto,c_limit,dpr_auto/l_Badges:badges,w_0.3,y_-0.3,x_0.34,fl_relative,pg_name:2019-allure/l_Badges:badges,w_0.3,y_0.0,x_0.34,fl_relative,pg_name:2019-best-of-beauty-clean/v17/products/1CESSGD/1CESSGD_Eye_Shadow_Gilded_Primary
https://purity-res.cloudinary.com/q_auto:best,f_auto,fl_lossy,w_auto,c_limit,dpr_auto/l_Badges:badges,w_0.3,y_-0.3,x_0.34,fl_relative,pg_name:2019-allure/l_Badges:badges,w_0.3,y_0.0,x_0.34,fl_relative,pg_name:2019-best-of-beauty-clean/v17/products/1CESSSU/1CESSSU_Eye_Shadow_Sugared_Primary
https://purity-res.cloudinary.com/q_auto:best,f_auto,fl_lossy,w_auto,c_limit,dpr_auto/l_Badges:badges,w_0.3,y_-0.3,x_0.34,fl_relative,pg_name:2019-allure/l_Badges:badges,w_0.3,y_0.0,x_0.34,fl_relative,pg_name:2019-best-of-beauty-clean/v17/products/1CESSPT/1CESSPT_Eye_Shadow_Petal_Tip_Primary
https://purity-res.cloudinary.com/q_auto:best,f_auto,fl_lossy,w_auto,c_limit,dpr_auto/l_Badges:badges,w_0.3,y_-0.3,x_0.34,fl_relative,pg_name:2019-allure/l_Badges:badges,w_0.3,y_0.0,x_0.34,fl_relative,pg_name:2019-best-of-beauty-clean/v17/products/1CESSGE/1CESSGE_Eye_Shadow_Gold_Espresso_Primary
https://purity-res.cloudinary.com/q_auto:best,f_auto,fl_lossy,w_auto,c_limit,dpr_auto/l_Badges:badges,w_0.3,y_-0.3,x_0.34,fl_relative,pg_name:2019-allure/l_Badges:badges,w_0.3,y_0.0,x_0.34,fl_relative,pg_name:2019-best-of-beauty-clean/v17/products/1CESSBG/1CESSBG_Eye_Shadow_Bronze_Gold_Primary
https://purity-res.cloudinary.com/q_auto:best,f_auto,fl_lossy,w_auto,c_limit,dpr_auto/l_Badges:badges,w_0.3,y_-0.3,x_0.34,fl_relative,pg_name:2019-allure/l_Badges:badges,w_0.3,y_0.0,x_0.34,fl_relative,pg_name:2019-best-of-beauty-clean/v17/products/1CESSQ/1CESSQ_Eye_Shadow_Quartz_Primary
https://purity-res.cloudinary.com/q_auto:best,f_auto,fl_lossy,w_auto,c_limit,dpr_auto/l_Badges:badges,w_0.3,y_-0.3,x_0.34,fl_relative,pg_name:2019-allure/l_Badges:badges,w_0.3,y_0.0,x_0.34,fl_relative,pg_name:2019-best-of-beauty-clean/v17/products/1CESSM/1CESSM_Eye_Shadow_Mink_Primary
https://purity-res.cloudinary.com/q_auto:best,f_auto,fl_lossy,w_auto,c_limit,dpr_auto/l_Badges:badges,w_0.3,y_-0.3,x_0.34,fl_relative,pg_name:2019-allure/l_Badges:badges,w_0.3,y_0.0,x_0.34,fl_relative,pg_name:2019-best-of-beauty-clean/v17/products/1CESSTED/1CESSTED_Eye_Shadow_Teddy_Primary
https://purity-res.cloudinary.com/q_auto:best,f_auto,fl_lossy,w_auto,c_limit,dpr_auto/l_Badges:badges,w_0.3,y_-0.3,x_0.34,fl_relative,pg_name:2019-allure/l_Badges:badges,w_0.3,y_0.0,x_0.34,fl_relative,pg_name:2019-best-of-beauty-clean/v17/products/1CESSBRON/1CESSBRON_Eye_Shadow_Bronze_Primary
https://purity-res.cloudinary.com/q_auto:best,f_auto,fl_lossy,w_auto,c_limit,dpr_auto/l_Badges:badges,w_0.3,y_-0.3,x_0.34,fl_relative,pg_name:2019-allure/l_Badges:badges,w_0.3,y_0.0,x_0.34,fl_relative,pg_name:2019-best-of-beauty-clean/v17/products/1CESSF/1CESSF_Eye_Shadow_Fig_Primary
https://purity-res.cloudinary.com/q_auto:best,f_auto,fl_lossy,w_auto,c_limit,dpr_auto/l_Badges:badges,w_0.3,y_-0.3,x_0.34,fl_relative,pg_name:2019-allure/l_Badges:badges,w_0.3,y_0.0,x_0.34,fl_relative,pg_name:2019-best-of-beauty-clean/v17/products/1CESSBP/1CESSBP_Eye_Shadow_Black_Platinum_Primary
https://purity-res.cloudinary.com/q_auto:best,f_auto,fl_lossy,w_auto,c_limit,dpr_auto/l_Badges:badges,w_0.3,y_-0.3,x_0.34,fl_relative,pg_name:2019-allure/l_Badges:badges,w_0.3,y_0.0,x_0.34,fl_relative,pg_name:2019-best-of-beauty-clean/v17/products/1CESSPOT/1CESSPOT_Eye_Shadow_Potatoe_Primary
https://purity-res.cloudinary.com/q_auto:best,f_auto,fl_lossy,w_auto,c_limit,dpr_auto/l_Badges:badges,w_0.3,y_-0.3,x_0.34,fl_relative,pg_name:2019-allure/l_Badges:badges,w_0.3,y_0.0,x_0.34,fl_relative,pg_name:2019-best-of-beauty-clean/v17/products/1CESSCAC/1CESSCAC_Eye_Shadow_Cacao_Primary
https://purity-res.cloudinary.com/q_auto:best,f_auto,fl_lossy,w_auto,c_limit,dpr_auto/l_Badges:badges,w_0.3,y_-0.3,x_0.34,fl_relative,pg_name:2019-allure/l_Badges:badges,w_0.3,y_0.0,x_0.34,fl_relative,pg_name:2019-best-of-beauty-clean/v17/products/1CESSBC/1CESSBC_Eye_Shadow_Bamboo_Charcoal_Primary
Fruit Pigmented® Eye Shadow
Fruit Pigmented®

Natural

Vegan

Cruelty Free

Gluten Free
Our glamorous pressed powder eye shadows are colored with vitamin-rich fruit pigments and responsibly sourced mica, to offer a versatile range of matte, metallic, and shimmer shades. This formula delivers medium to full buildable opacity, perfect for creating anything from sultry smokey eyes to subtle nude eye makeup looks.

Shade Chart

Vanille

Vanille: light, nude apricot

Star Bright

Star bright: a soft gold sheen with yellow undertones.

Flax Seed

Flax seed: a soft neutral matte nude.

Vanilla Sugar

Vanilla sugar: a sheer peachy nude sheen.

Ginger

Ginger: a matte pink nude.

Cinnaban

Cinnaban: light shimmery copper with pink undertones

Gilded

Gilded: a warm, glittery true gold.

Sugared

Sugared: a medium brown with cool pink undertones.

Petal Tip

Petal tip: a sheer matte pink with nude undertones.

Gold Espresso

Gold espresso: a sheer golden light brown.

Bronze Gold

Bronze gold: a metallic bronze with a golden sheen.

Quartz

Quartz: a sparkly copper brown mauve.

Mink

Mink: medium plum brown

Teddy

Teddy: medium brown with golden sheen

Bronze

Bronze: warm reddish brown

Fig

Fig: a deep pewter shimmer with brown undertones.

Black Platinum

Black platinum: shimmery pewter gray with blue undertones

Potatoe

Potatoe: deep cedar brown

Cacao

Cacao: espresso brown with cool undertones

Bamboo Charcoal

Bamboo charcoal: pewter gray with blue undertones

Directions

Use 100% PURE™ E30 or E20 eye shadow brushes for a more precise application. To achieve ultimate color payoff, prep lids with a primer first. Build and blend eye shadows onto eyelid, tear duct, crease, brow bone, or lash line to create your signature eye makeup look.

Every ingredient we use is beneficial, here are a few:

Rice Starch

Rice Starch softens and relieves inflamed skin.

Red Wine Resveratrol

Red Wine Resveratrol protects against signs of aging.

Vitamin E (Tocopherol)

Vitamin E restores and protects from free radical damage.

Avocado Butter

Avocado Butter softens and moisturizes.

Cocoa Butter

Cocoa Butter softens and moisturizes.

Complete list of ingredients:

Oryza Sativa (Rice Starch), May Contain Pigments of Daucus Carota Sativa Root (Carrot), Cucurbita Pepo (Squash), Prunus Armeniaca Fruit (Apricot), Prunus Persica Fruit (Peach), Carica Papaya (Papaya), Theobroma Cacao (Cocoa), Punca Granatum (Pomegranate), Rubus Fruticosus Fruit (Blackberry), Vaccinium Angustifolium (Blueberry), Rubus Idaeus Fruit (Raspberry), Coffea Arabica (Coffee), Camellia Sinensis (Black Tea), Euterpe Oleracea (Acai), Vanilla Planifolia (Vanilla), Lavandula Angustifoli (Lavender), and Solanum Lycopersicum Fruit/Leaf/Stem (Tomato), a-tocopherol (Vitamin E), Rosa Canina (Rosehip) Oil, Punica Granatum (Pomegranate) Seed Oil, Persea Gratissima (Avocado ) Butter, Theobroma Cacao (Cocoa) Butter, Red Wine Resveratrol (Wine), Ascorbyl Palmitate (Vitamin C), may contain Mica (natural shimmery mineral)
By using hashtag #100percentpure or #nodirtybeauty, I hereby grant to 100% PURE (Purity Cosmetics), it subsidiaries, agents and affiliates, the unlimited worldwide, perpetual, unending right to use, reproduce, distribute, and convey my image/photograph in any format or medium now known or subsequently developed, to modify and edit my image/photograph, to combine my image/photograph with other images, video, audio, text and other media, to create derivative works incorporating, including or based on my image/photograph. This grant shall be construed broadly.
---
Customer Reviews
Write a Review
Ask a Question
Filter Reviews:
color
colors
skin
texture
shade
shadows
eyes
eye shadows
eyeshadow
eye shadow
02/21/2020
Cassie K.
United States
Good eye shadow-lasts all day
This eye shadow goes on easy and lasts all day. The color isn't strong but gives a nice soft color to your lids. This is the third color I have purchased. The hardest part is figuring out what color it will actually be from the website.
02/20/2020
tina t.
Canada
Great
Love this so great! The pigment is amazing
02/20/2020
W
United States
Bamboo Charcoal
In this photo I have entirely 100% Pure products on: Luminous primer Cocoa Butter lipstick in Cassia Cream foundation Bamboo Blur powder Blush from Rose Gold Palette Eye shadow from Rose Gold Palette (Luster) Fruit pigmented eye shadows: Bamboo charcoal, vanille, petal tip, ginger Creamy Long Last Liner: Dark Cacao Long last liquid liner in Black tea Ultra lengthening mascara: Blueberry Long last brows pomade 2nd skin concealer as well as yellow corrector You guys know how to make a girl feel like a million bucks! >3
02/19/2020
Samantha R.
United States
My new favorite eyeshadow
This eyeshadow is by far my favorite natural eyeshadow and I have tried many other natural brands. The color applies nicely, does not shed pieces of shadow onto my cheeks and under my eyes like most eyeshadows do. Love the selection of shades as well. Will buy again for sure.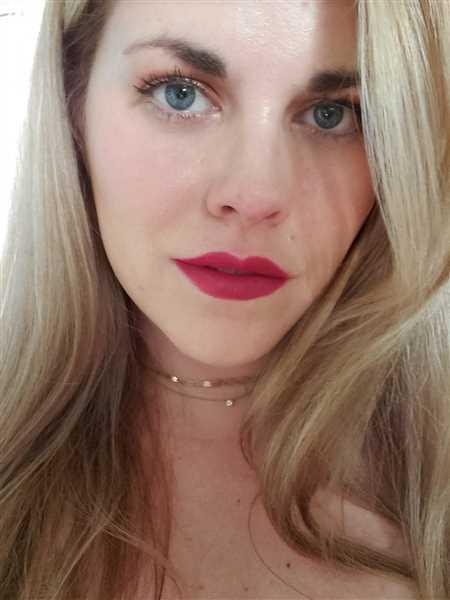 02/18/2020
W
United States
Gold Espresso
Looks great. Very light olive type shade. :)
USE IT WITH
Continue Shopping →