Tips for Trendy Smokey Eyes
How to do a smokey eye with unexpected shades for a smoldering, late-summer statement
Posted on August 30, 2019
Written by: 100% PURE®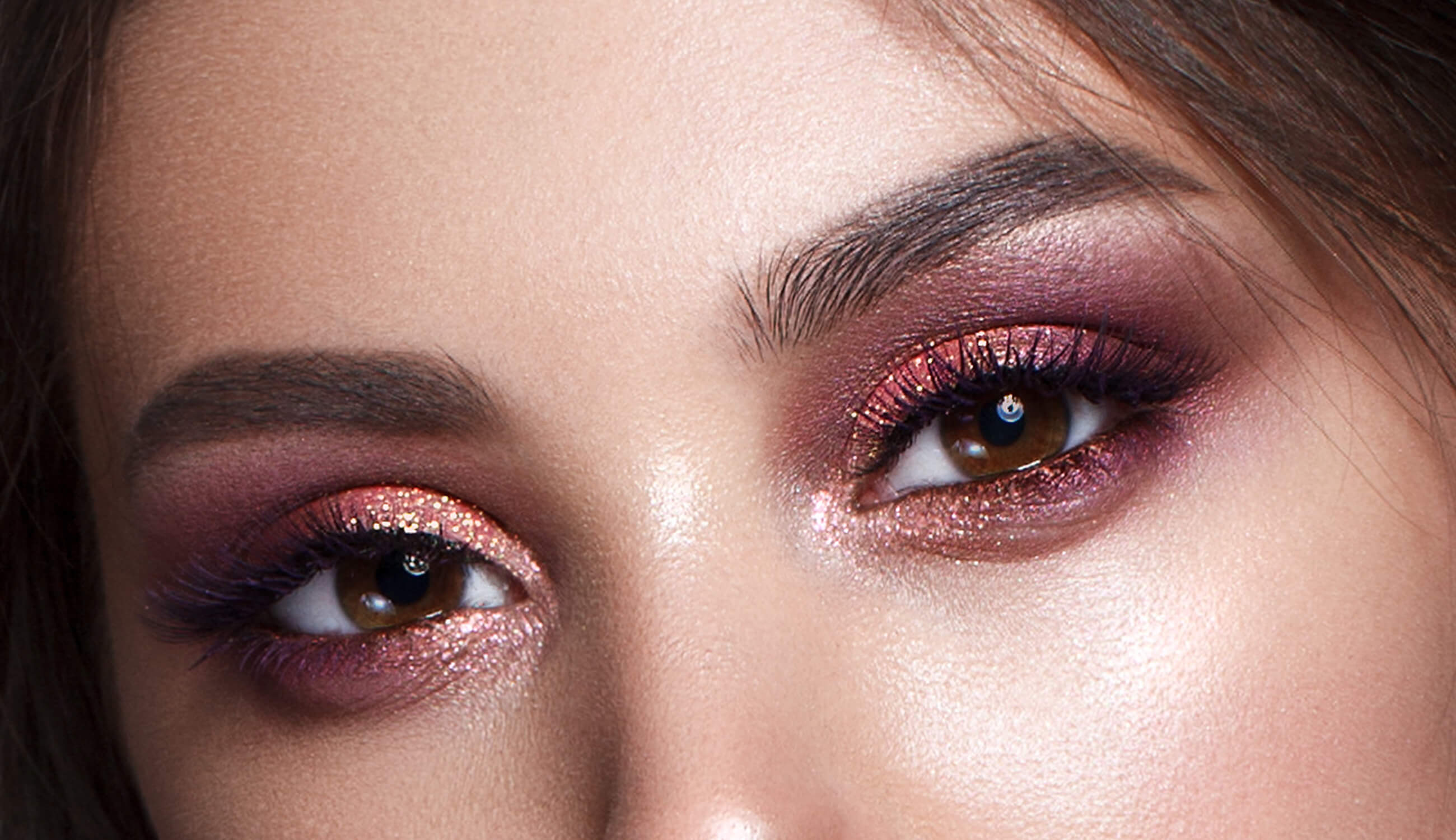 When it comes to eye makeup looks, there's smokey and then there's smoldering. A soft black or rich brown smoky eye is a universal go-to look, and one of our night-out favorites – especially paired with a LBD. Well ladies, it's 2019 and we're here to tell you that it's time to step outside the safe smokey eye box!
Metallics, rosy hues, and muted shades can be just as dramatic for smokey eyes as black or brown. These colors are easier to apply, and squash the intimidation factor of perfecting bold, deftly applied dark pigment. We're often asked how to do a smokey eye with unconventional colors, and girl – have we got some tips for you! We're taking this traditionally nighttime look to a whole new, totally trendy realm of soft and smoldering – no fire extinguisher required.
Must-Know Tips for How to Do a Smokey Eye
Wondering how to do a smokey eye look without looking like a raccoon, clown, or a cat burglar? We're making this look accessible for anyone with a few trusty tips! Here are a few challenges we've had with the classic smokey eye look, and how you can avoid them:
Not smokey enough? Before you dip into black, brown, or charcoal shadow to layer on more pigment, add a coat of mascara. This will prevent your smokey eye from looking too intense, and save you from layering on too much pigment. Still want to turn up the volume on your smokey eye? Add a darker shade of liner to the inner rim of your eye; try Creamy Long Last Liner in rich Dark Cacao, or Royal for a navy blue pop that's as dreamy as it is sophisticated.
Too dark or too smokey? One too many layers of eyeshadow and boom – your look is better suited for after hours. Our best tip for those with a heavy hand would be to *not* use dark shades. Instead, layer on a smokey grey or mauvey brown. Add eyeliner to the waterline for a finishing touch, and add a bit to your top lash line before buffing it out with a smudger brush. Definition at the lash lines means more smolder, without the heavy effect.
Want more dimension? This is where it gets fun! Instead of sticking to safe smokey eyes shades like black and grey, open up the possibilities by introducing shimmers and metallics. Add a kiss of shimmer to your tear duct, brow bone, or on your mobile lid as the star of the show!
Not sure what tools to use? We've got you, girl. Start with a flat shader brush to pack color onto your mobile lid (the part of your eyelid that covers your eyeball). Follow with a small, fluffy brush to soften and blend the edges. Finally, use a detail brush or smudger brush to go along your lash line, adding dramatic depth that a smokey eye needs. Re-blend with your fluffy brush as necessary, until your eyes are smoking hot.
Bonus points if you use the upside-down method: bending over while flipping your hair upside down, while drying strands from beneath. This makes your roots lift off your head and dry straighter, creating extra height and volume when you flip over. Make sure to focus on the roots (not the ends) to help lift hair, as opposed to the ends which can get tangled when blow-dried upside down.
PRO TIP: Need help getting a seamless, blended-out edge to your smokey eye? Load your crease brush with translucent powder to buff out an invisible transition between pigment and bare skin.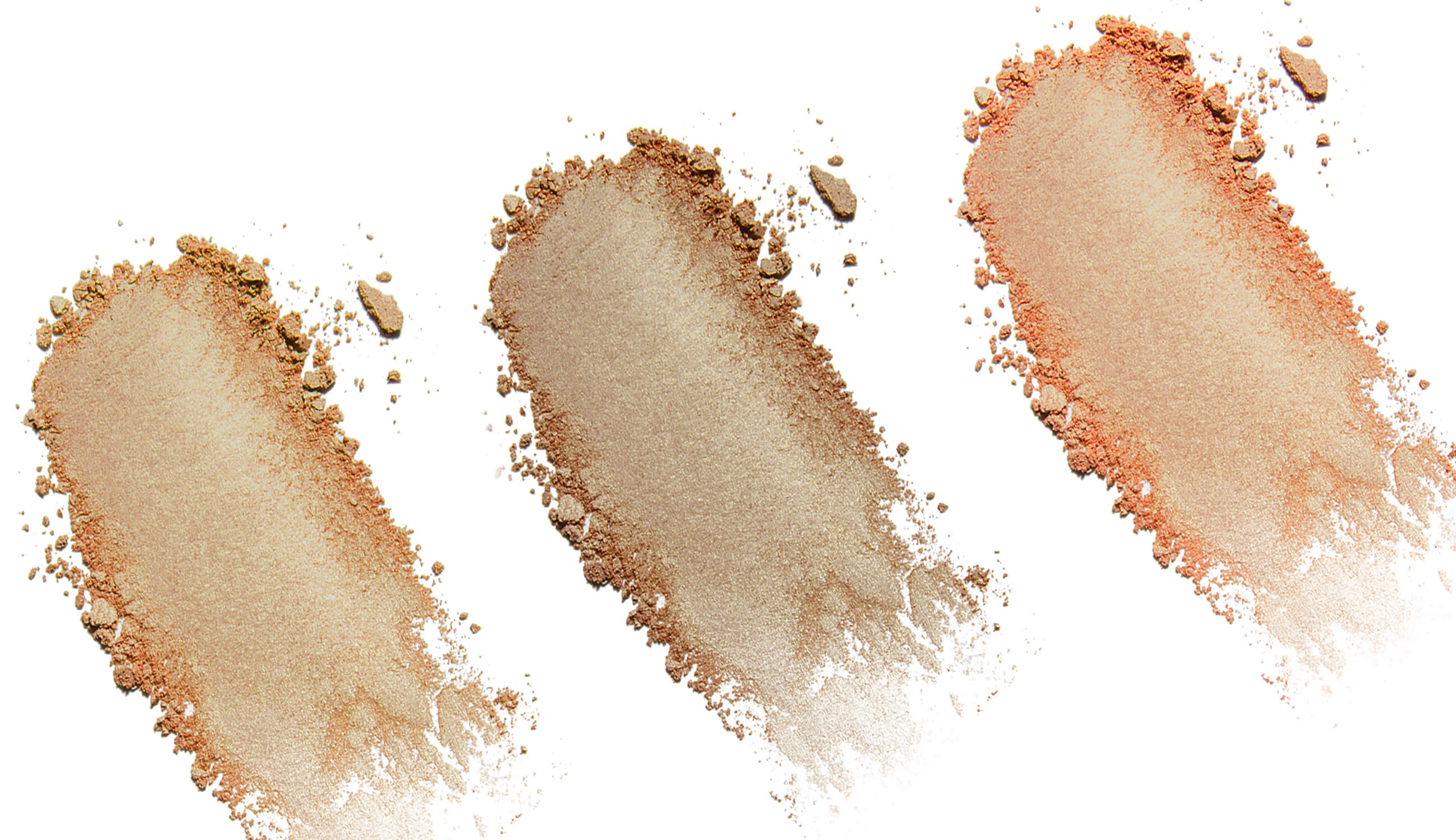 Choosing a Flattering Eyeshadow
Have you ever tried to make your eyes pop by using a specific color of eyeshadow? We love the depth and intensity that copper tones bring out in baby blues, while purples make olive, hazel, honey, and brown eyes look like sparkling gems.
When you're planning your end-of-summer smoldering smokey eye, lean towards shimmers and metallics that will most flatter your skin tone and eye color. When it comes to metallic eyeshadow and colors that shine, we've found that warm tones are the most universally complimentary.
PRO TIP: Remember that warm tones doesn't necessarily mean deep, bright colors. Colors usually apply deeper on the skin, so opt for a slightly lighter shade to start. It will be easier to work with, and more forgiving to blend out.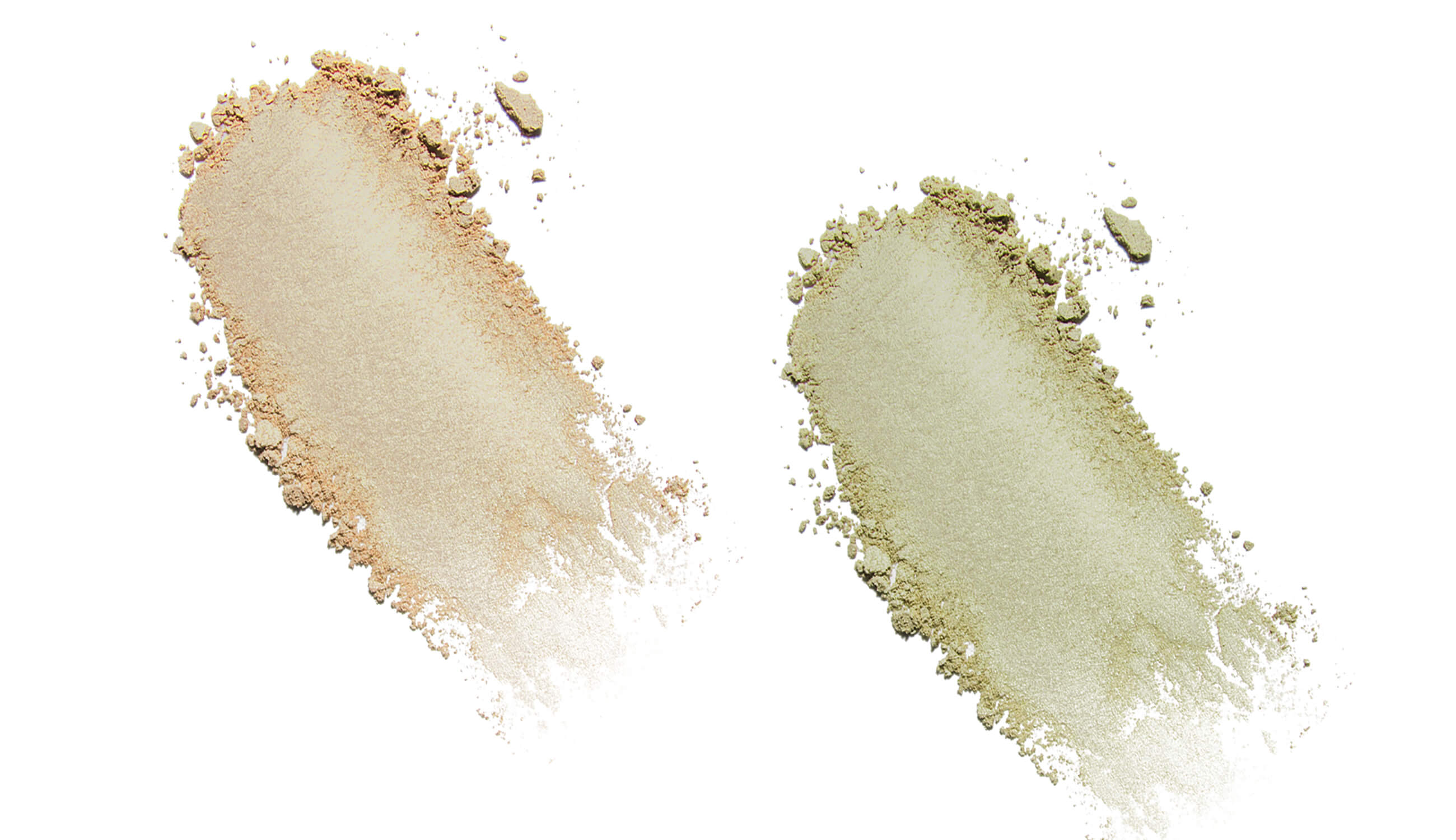 Smokey Eye Color Combos to Suit Your Eye Color
When it comes to creating a memorable, on-trend smokey eye, we're currently crushing on a few shades in our Fruit Pigmented Eyeshadow collection. The stars: Cinnaban (light shimmery copper), Gilded (true, warm gold, fit for a queen), Mink (smokey plum brown) and Bronze (warm brick-brown).
Pair Cinnaban on the lid and Bronze along the lash line for some late-summer smolder. This would look killer on eyes that are blue, green, and brown. Pair Mink on the lid with Gilded at the inner corner, for a look that works anytime, anywhere and makes your eyes the center of attention.
PRO TIP: Gilded and Mink work astonishingly well as a single shade smokey eyes. After you've done all your blending, you can wet your smudger brush and dip into the shadow to create more concentration and depth of color.
To flatter your eye colors, you can also opt for matte shades in warm tones – like coral and rust – or go for satin formulas in the mauve family. These colors are universally flattering – yes, even if you don't consider yourself a pro at eyeshadow you can definitely pull them off!
Our Mermaid Palette is a sleeper hit for soft, smokey eyes, which can all be built up for the perfect smolder. Siren and Coral suit all eye colors and skin tones, and can be worn on the cheeks as well for a monochromatic look. Shell and Sea Glass mixed together will bring light and vibrancy to brown eyes while Star Fish is perfect for that lash line depth, and really makes blue eyes the star (fish) of the show.
Want more on natural eyeshadows? Check out our natural eyeshadow color guide, or get the scoop on how to do a smokey eye with nude tones. Keep up with us here for more beauty tidbits!
We carefully hand-select products based on strict purity standards, and only recommend products we feel meet this criteria. 100% PURE™ may earn a small commission for products purchased through affiliate links.
The information in this article is for educational use, and not intended to substitute professional medical advice, diagnosis, or treatment and should not be used as such.
Sign up to our email newsletter for more blog updates and exclusive discounts.
< Older Post | Newer Post >