9 Tips for Getting Gorgeous Volume
Hair care secrets for boosting body, with tips for finding the best volumizing shampoos
Posted on August 27, 2019
Written by: 100% PURE®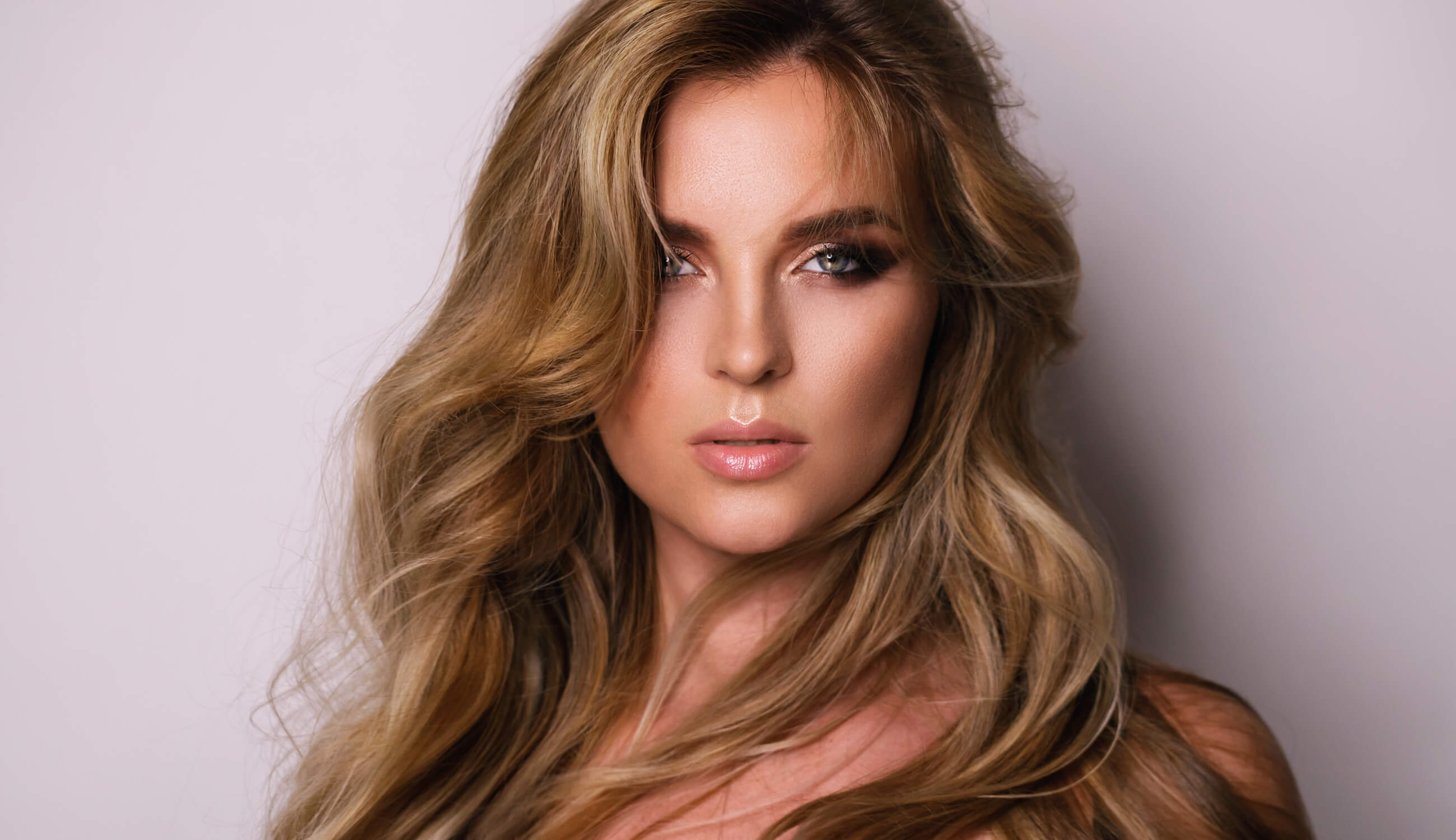 We all crave healthy, voluminous hair. Let's get one thing clear: volume, does NOT mean poofy or frizzy. Getting glossy, gorgeous volume can take some serious effort if you're born with naturally fine, flat, or straight hair.
So you've got hair that falls flat? These hair care tips and tricks use volumizing shampoo and special styling tips to plump up skinny strands. Time to grab some earplugs – we're dropping our biggest tips for turning hair volume up to an 11!
TIP #1: Use a volumizing shampoo
You can't build a house without a good foundation, and likewise with voluminous hairstyles. The most important step in achieving #hairgoals is kicking off your hair care routine with a volumizing shampoo.
Volumizing shampoo is specially formulated to be extra lightweight on hair, while delivering seriously fat strands. If you find that a volumizing shampoo is weighing your hair down after a few washes, it's not the one for you. Avoid extra milky, creamy, or opaque volumizing shampoos; almost clear to clear is best. This means there are less heavy conditioners in the formula that could potentially weigh down your hair.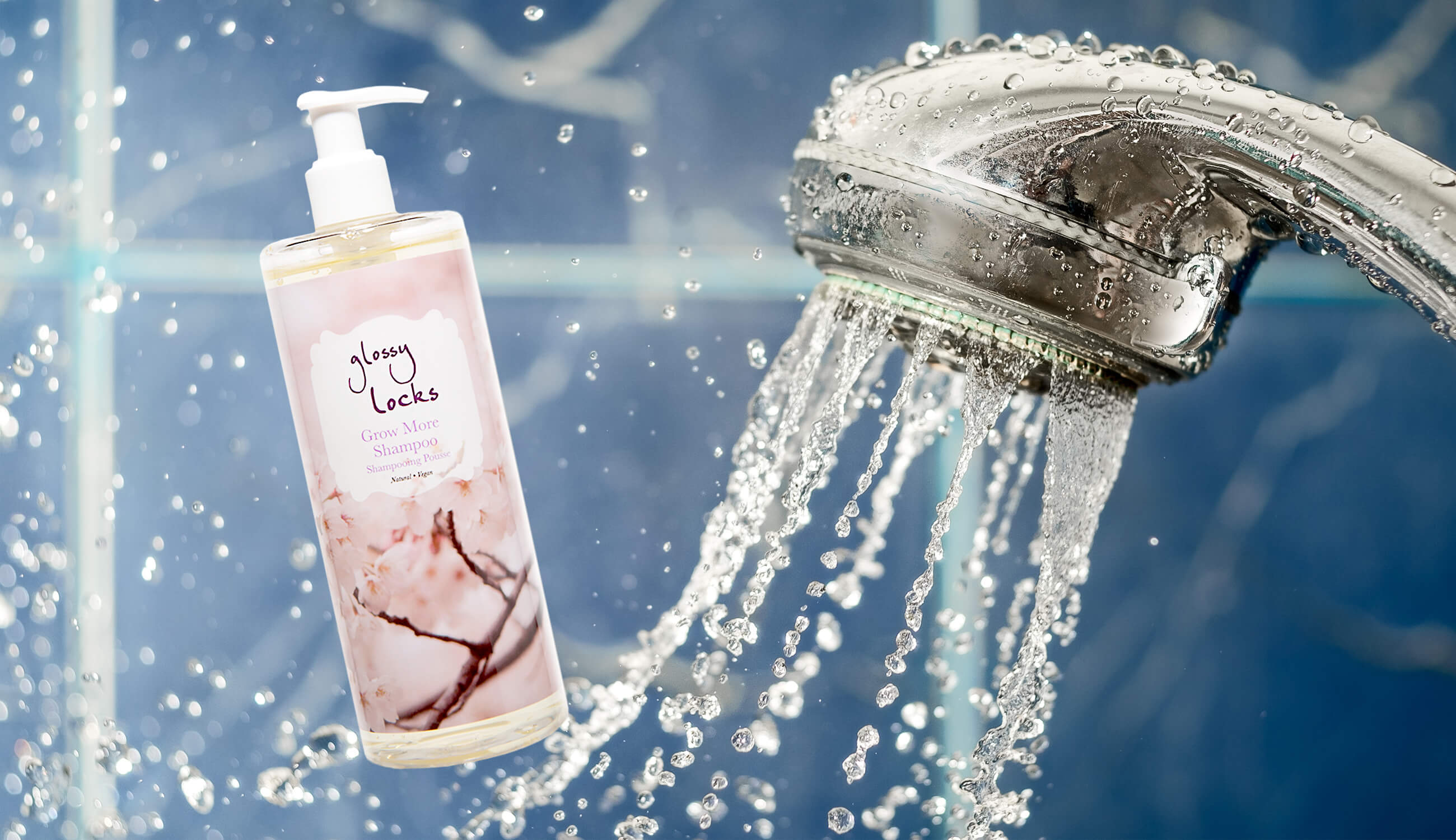 TIP #2: Regularly clarify your hair
The biggest enemy of volume isn't fine, flat hair – it's excess oil and product buildup. Heavy buildup makes your coif look dull, limp, and greasy to boot. A clarifying shampoo or apple cider vinegar rinse will result in unburdened pores and hair shafts. What this means for voluminous hair? Lighter weight and more body – no more limp hair! We recommend using a clarifying formula like our Grow More Shampoo about once a week to combat oil and buildup.
PRO TIP: Apple cider vinegar and charcoal are also effective hair clarifiers. Using a DIY rinse or mask with these ingredients will help to absorb and eat away heavy, oily buildup to reveal bright, bouncy hair beneath.
TIP #3: Only use volumizing conditioner on the ends
If you have fine hair, avoid applying conditioner at the base of your strands. Slathering a heavy, deeply-moisturizing conditioner onto your scalp will give hair a greasy, slept-in look and act like a wet blanket for volume and body. The weight of the conditioner will add unwanted heaviness where your hair is most dense: at the root. Aim for about two-thirds to halfway down – just below the ears – with a focus on your naturally lighter, drier ends.
TIP #4: Volumizing shampoo likes a light blow dry
If you have fine hair, you'll want to bust out that hairdryer to boost body in limp locks. After using a volumizing shampoo, your strands will need a shot of warm air to enhance density and fullness. Heat can also help to activate ingredients in your shampoo, which – when melted – can evenly coat and slide more easily up the hair shaft.
Bonus points if you use the upside-down method: bending over while flipping your hair upside down, while drying strands from beneath. This makes your roots lift off your head and dry straighter, creating extra height and volume when you flip over. Make sure to focus on the roots (not the ends) to help lift hair, as opposed to the ends which can get tangled when blow-dried upside down.
TIP #5: Change your hair part
Changing your hair part is an easy tip to use after incorporating volumizing shampoo into your routine. There's a good chance you have a go-to angle, side, etc to your part – but we're letting you know that changing up your part can increase hair volume. It helps to off-set the natural fall of your hair, which grow limp when lying in the same spot. giving it a little extra lift. A quick Google search will show you all the options out there: zig-zag, side part, low side part… who knew there were so many ways to spice up your part?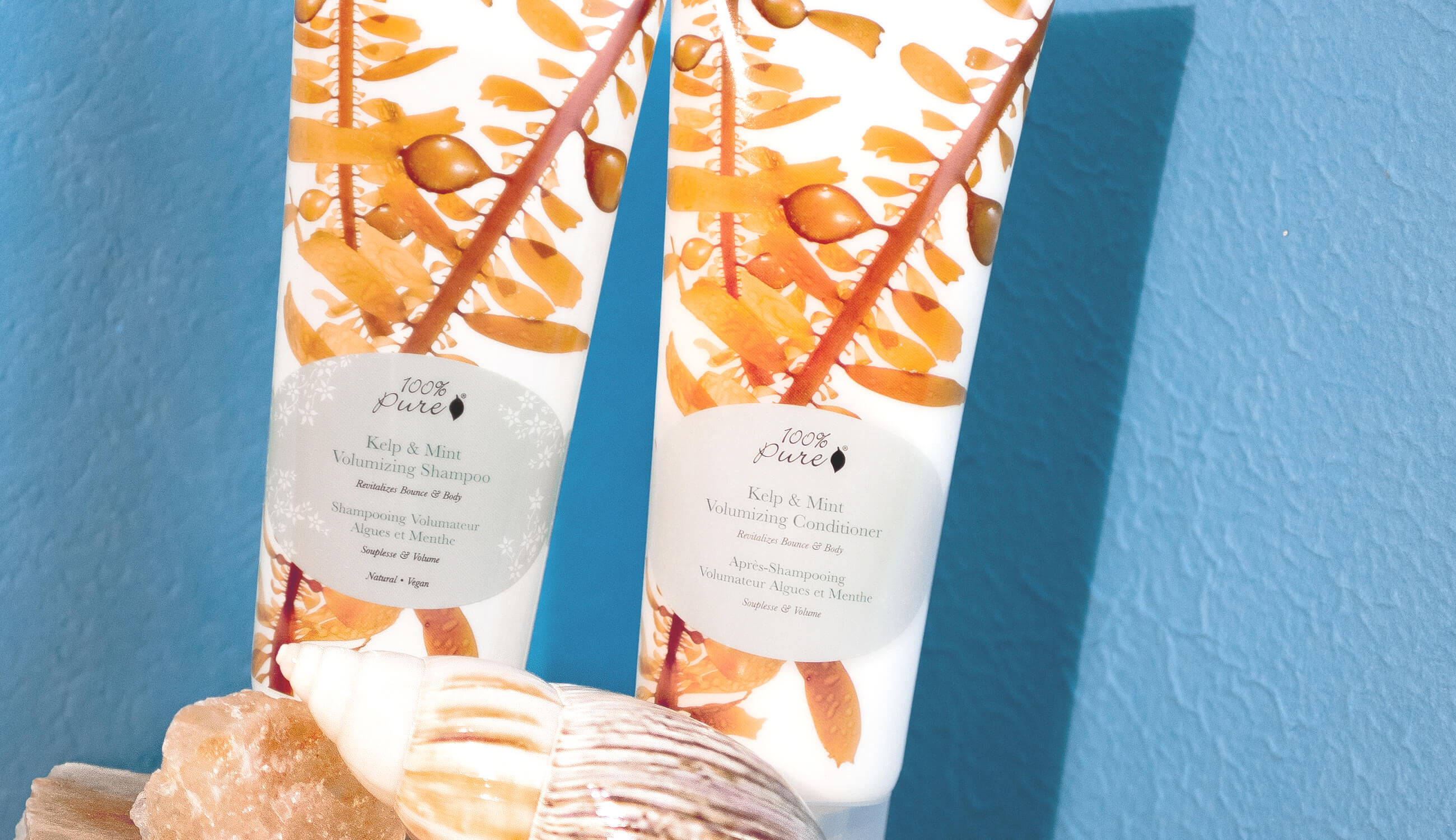 TIP #6: Choose a sulfate-free volumizing shampoo
Gorgeous volume doesn't have to come at the expense of your health. Harmful hair ingredients like sulfates are hiding in popular volumizing shampoos, and can disrupt both your health and the environment.
Our Kelp & Mint Volumizing Shampoo is a natural, sulfate-free volumizing shampoo formula. It contains mint extract to stimulate scalp circulation and purify pores, and act as a deterrent for oil and product buildup. Infusions of sea kelp and seaweed collagen plump hair for rich, lustrous volume. Utilizing seaweed collagen's ability to add body and nourishment, each strand is thickened and fortified, resulting in gorgeous voluminous hair.
TIP #7: Talk to your stylist
How about talking to your hairstylist about trying a new, volume-friendly hairstyle? While we love your current look, chances are your hair could benefit from a trim. It's easy to forget that length adds weight, and as we all know: weight decreases our overall hair volume. If your stylist isn't already using a volumizing shampoo, it's totally cool to BYOVS to the salon, and take it for a spin with your new 'do!
TIP #8: Brush the RIGHT way
The brushing style you use after using a volumizing shampoo can literally make or break your hair. The brush is a critical tool that can help or hurt the way your hair lays. For example, a large, round brush can help smooth while enhancing volume.
If you're using a hair dryer, a great technique to add volume is to pull your hair up with the round brush, and gently dry the roots underneath with warm air to add extra body. Finish the motion by rounding the section under.
TIP #9: Try wearing bedtime buns
Since scrunchies are having a moment again (will the 80's never go away?), head down to your local pharmacy to pick up this timeless hair accessory. This useful, super easy tip will have you pumping up volume and lift while you sleep.
While your hair is still damp after your shower, pull hair into a high, loose bun. Tie the bun up with a soft scrunchie. While you toss and turn, the bun will naturally loosen, which is exactly what we want. Loose, easy-going waves in the AM!
We carefully hand-select products based on strict purity standards, and only recommend products we feel meet this criteria. 100% PURE™ may earn a small commission for products purchased through affiliate links.
The information in this article is for educational use, and not intended to substitute professional medical advice, diagnosis, or treatment and should not be used as such.
Sign up to our email newsletter for more blog updates and exclusive discounts.
< Older Post | Newer Post >