Hit the reset button on grease and product buildup with the best natural shampoo for clarifying hair
Posted on November 14, 2018
Written by: 100% PURE®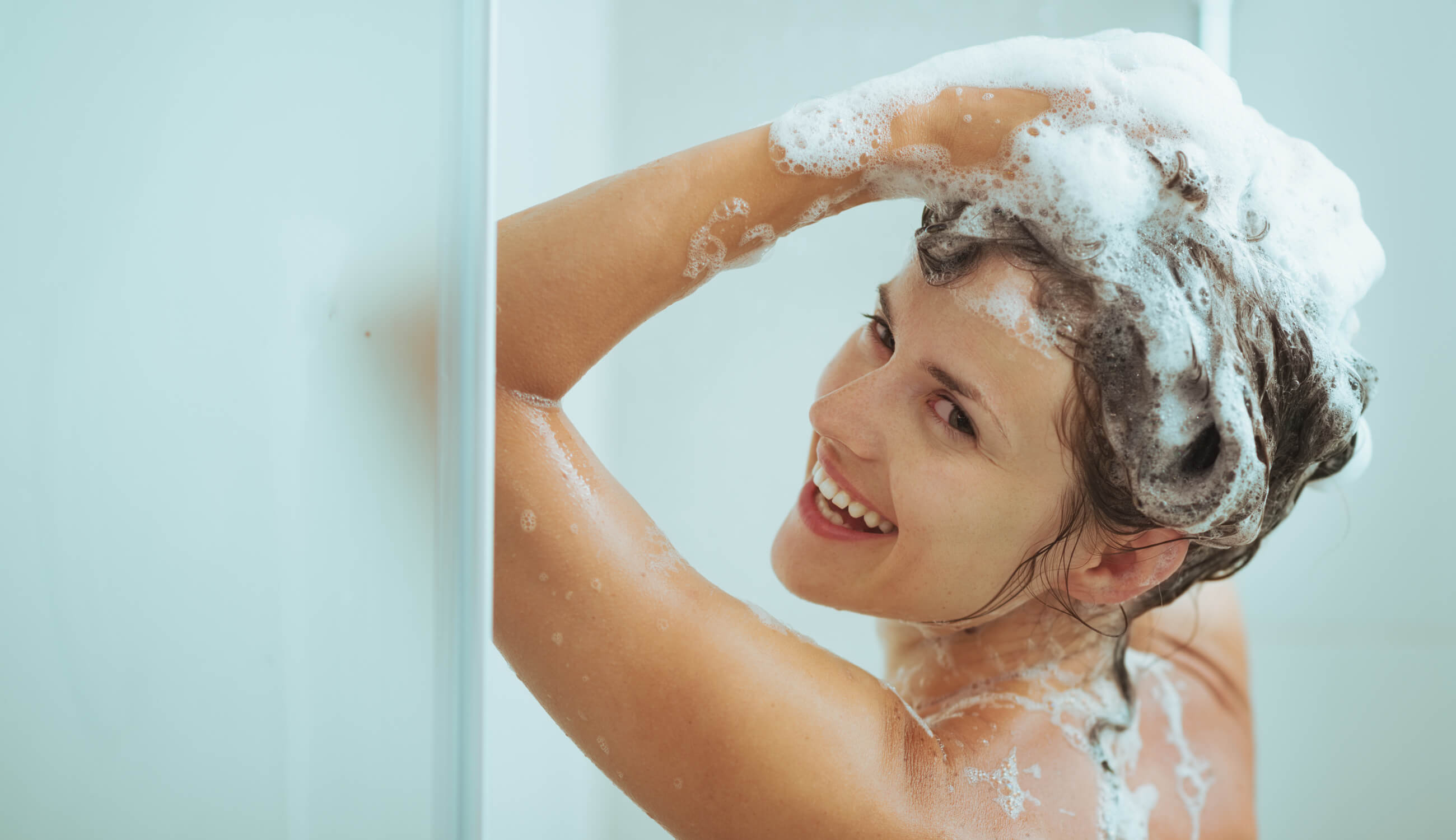 While we love the fall transition of fiery leaves, the cozy addition of sweaters in our clothing rotation and any excuse to stay inside for Netflix bingeing, we don't love what the fall weather does to our hair. The unpredictable temperatures, gusts of wind and damp air can make our crowning glory look more like a mangy mane.
So what are some ways to fight the hair scaries? The secret to lovely, healthy locks is bottled up in clarifying shampoo! Do you think you can guess which shampoo formula does the trick? Stay tuned for our best clarified hair tips, how often you should clarify, and the best ways to get shiny, healthy hair.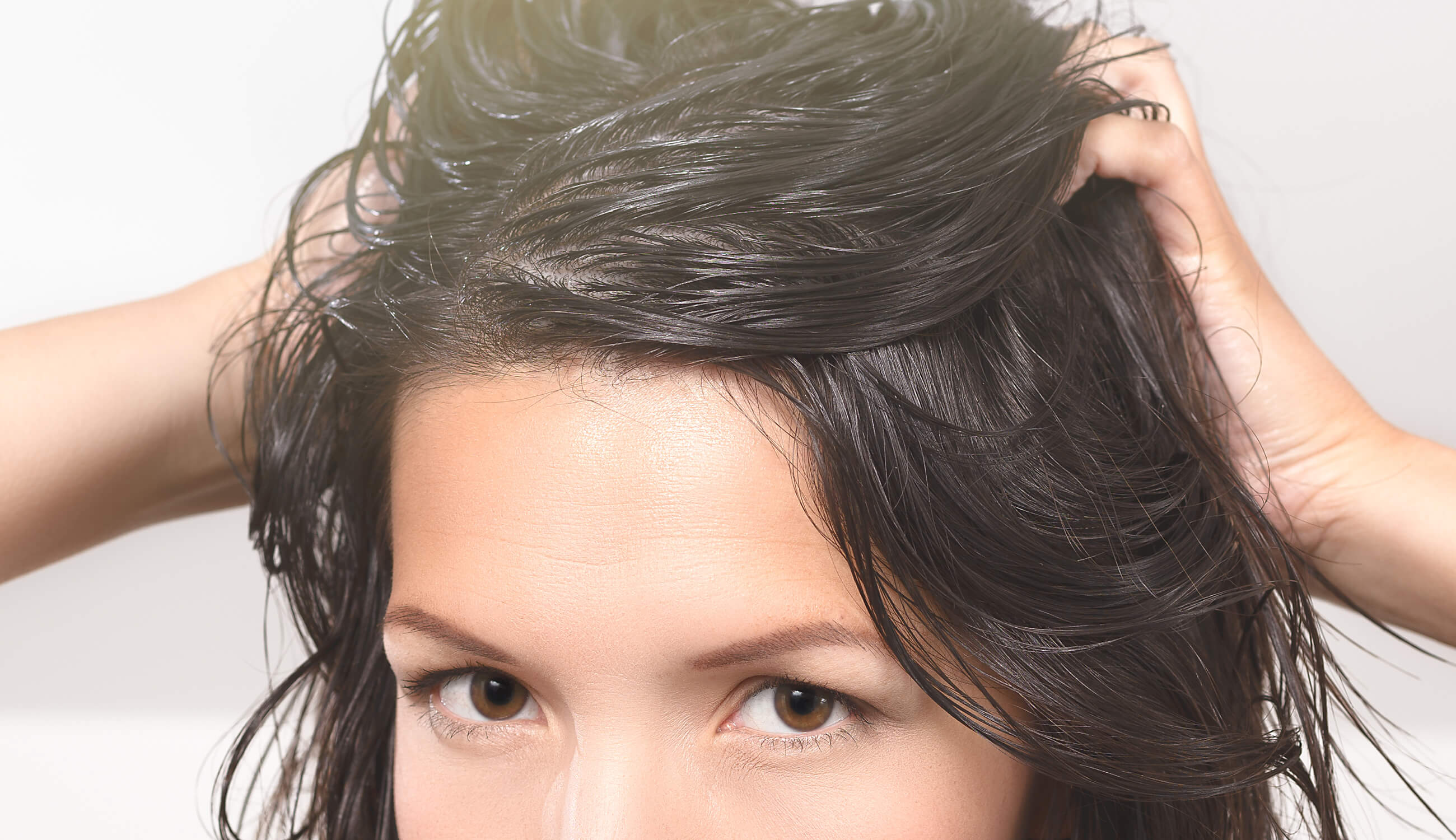 What Is Hair Clarifying?
First things first, what does it mean to clarify our hair? After we wash, condition and style our hair, product build up, oil from our scalps and dirt from the environment gets layered onto our hair. Instead of bouncy, luminous hair, it can end up looking dull, limp, lifeless and frizzy. Clarifying is like pressing the reset button on our hair and scalp. It strips off any dirt, grease and creates the shine and volume you'd get from a professional salon.
This doesn't mean that hair clarifying should become your new obsession, though. It is great for a reset here and there but can be damaging in excess. If your hair type is thick and curly, limit your deep clarifying to once every (2-3) weeks, whereas if you have fine, blonde or short to medium hair, you may find (1-2) clarifying washes weekly is a better frequency for your hair type, but ultimately clarify as needed. Here are the general guidelines* for clarifying your hair: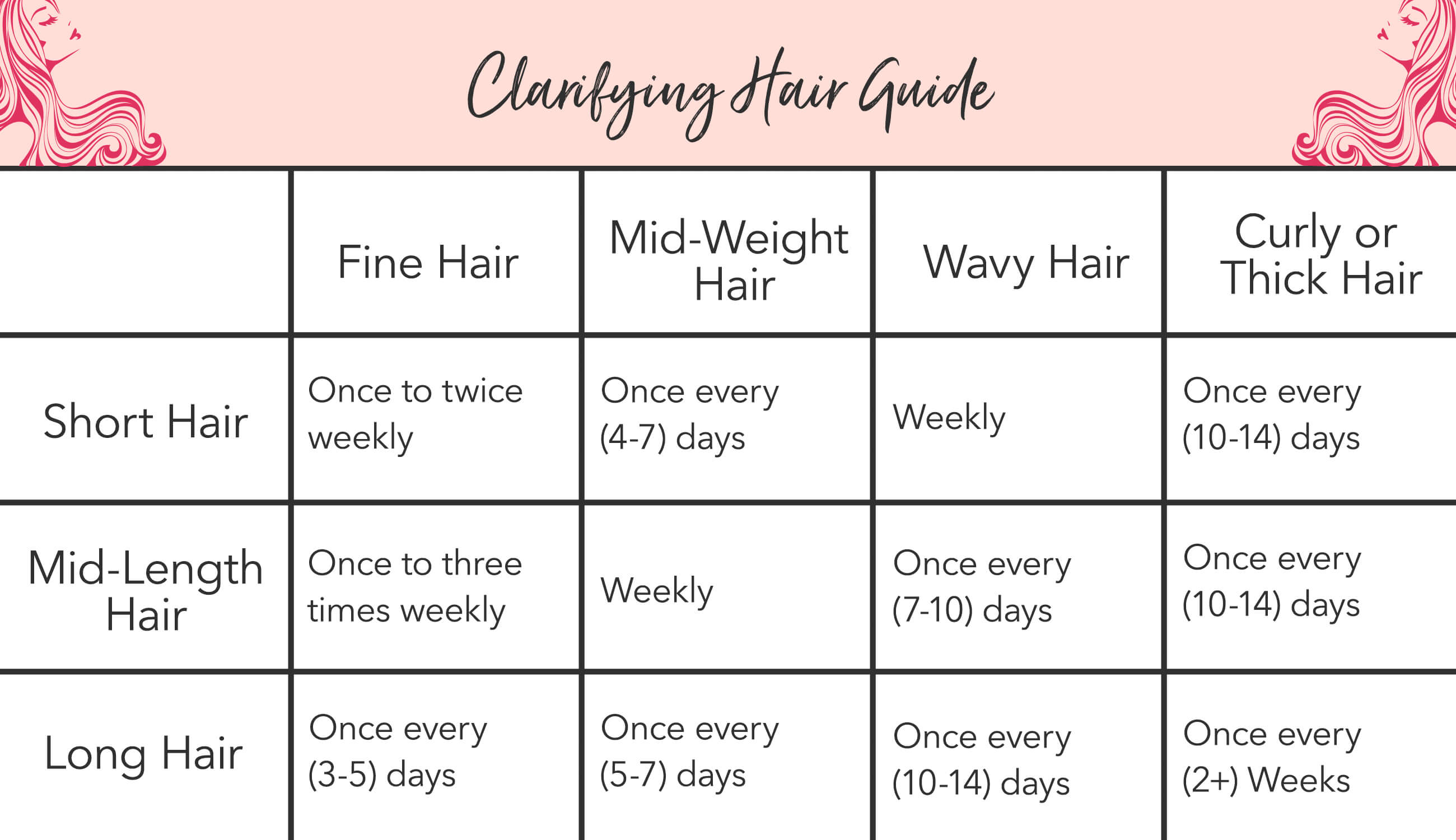 *Not sure about your hair type and texture? Ask your stylist for help!
We know what you're thinking – it seems like we're recommending you clarify your hair too often! We hear you loud and clear, girlfriend. Most clarifying products on the market are made with harsh chemicals that are too strong for our hair to take on a consistent basis. Over-washing + hard water + heat styling and all the other damage we put our hair through can weaken our hair. Then when combined with clarifying too often, it can lead to more damage and breakage, especially for thicker, curlier hair as those hair types need consistent lubrication to keep it healthy and soft. Lucky for you, our vegan, natural clarifying shampoo is sage to use more often and can actually help hair grow longer, shinier and stronger.
Other Signs That Your Hair May Need Clarifying
So how do you know when you need to clarify your hair? Sometimes the signs can be as subtle as hair that isn't looking its best. Instead of shiny hair full of body and a neutral, calm scalp, signs might be limp hair that doesn't behave or an itchy, dry scalp. Another sign that your hair needs clarifying is when after a wash, it doesn't feel quite clean. This can be a result of abusing the dry shampoo or lots of exposure to chlorine, and sometimes our regular shampoo just isn't strong enough to get it all out.
Why is it important to clarify our hair? A healthy hair relationship means a scalp that is clean, and clarifying our hair helps best with that. A clean scalp means stronger, healthier hair that grows quicker. While our scalp definitely benefits from some of our natural oils, too much oil and too much product buildup clogs our scalp, slows down our hair growth and totally weighs our hair down. Reverse hair damage and improve shine with our Glossy Locks Clarifying Shampoo.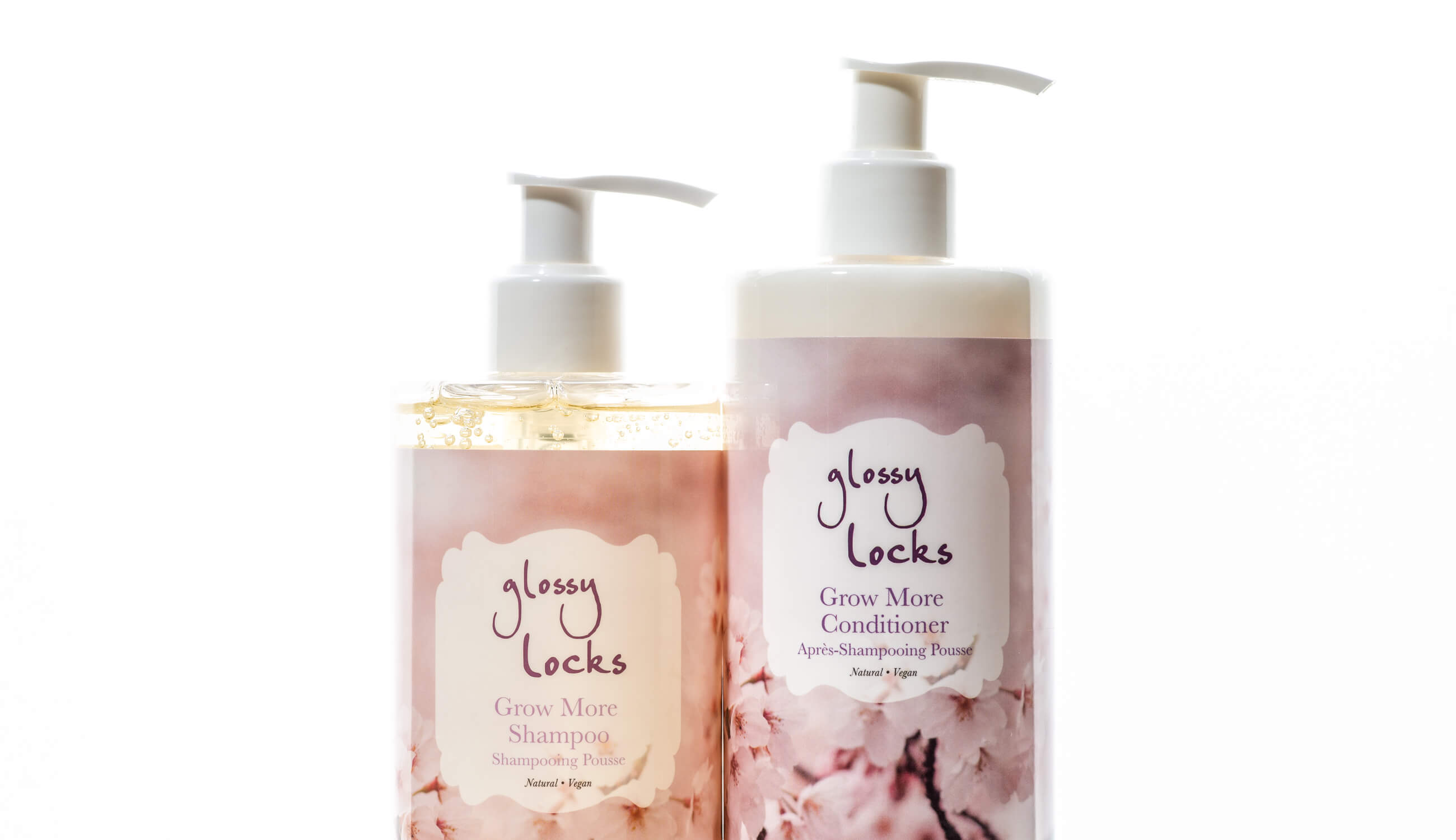 The Best Natural Shampoo for Clarifying Hair
Our Glossy Locks: Grow More Shampoo is perfect for hair clarifying. It has a soothing and hydrating organic aloe juice base, with a blend of calming rose water and lightweight, cleansing coconut oil. Sake, orange fiber and apple cider vinegar gently but deeply clarify hair for a refreshed scalp and shiny, bouncy locks. Nourishing B vitamins support healthy hair while mint and turmeric stimulate hair growth and lavender neutralizes the scalp. We can't think of any hair product better than one that not only clarifies for better looking and feeling hair, but one that also stimulates growth for longer, healthier hair. Surprise – it still gets better. This vegan, gently clarifying shampoo is gentle enough to be used on any hair type and even color treated hair and bonus – we offer the matching version in our Grow More Conditioner. The conditioner comes boosted with avocado butter and argan oil to maintain that clarified shine and nourish deeply into the hair shaft. Be sure not to miss this crowd favorite pair when they're in stock.
We carefully hand-select products based on strict purity standards, and only recommend products we feel meet this criteria. 100% PURE™ may earn a small commission for products purchased through affiliate links.
The information in this article is for educational use, and not intended to substitute professional medical advice, diagnosis, or treatment and should not be used as such.
Sign up to our email newsletter for more blog updates and exclusive discounts.
< Older Post | Newer Post >