The best hair conditioner ingredients, and hair conditioner hacks to achieve those luscious locks!
Posted on March 22, 2018
Written by: 100% PURE®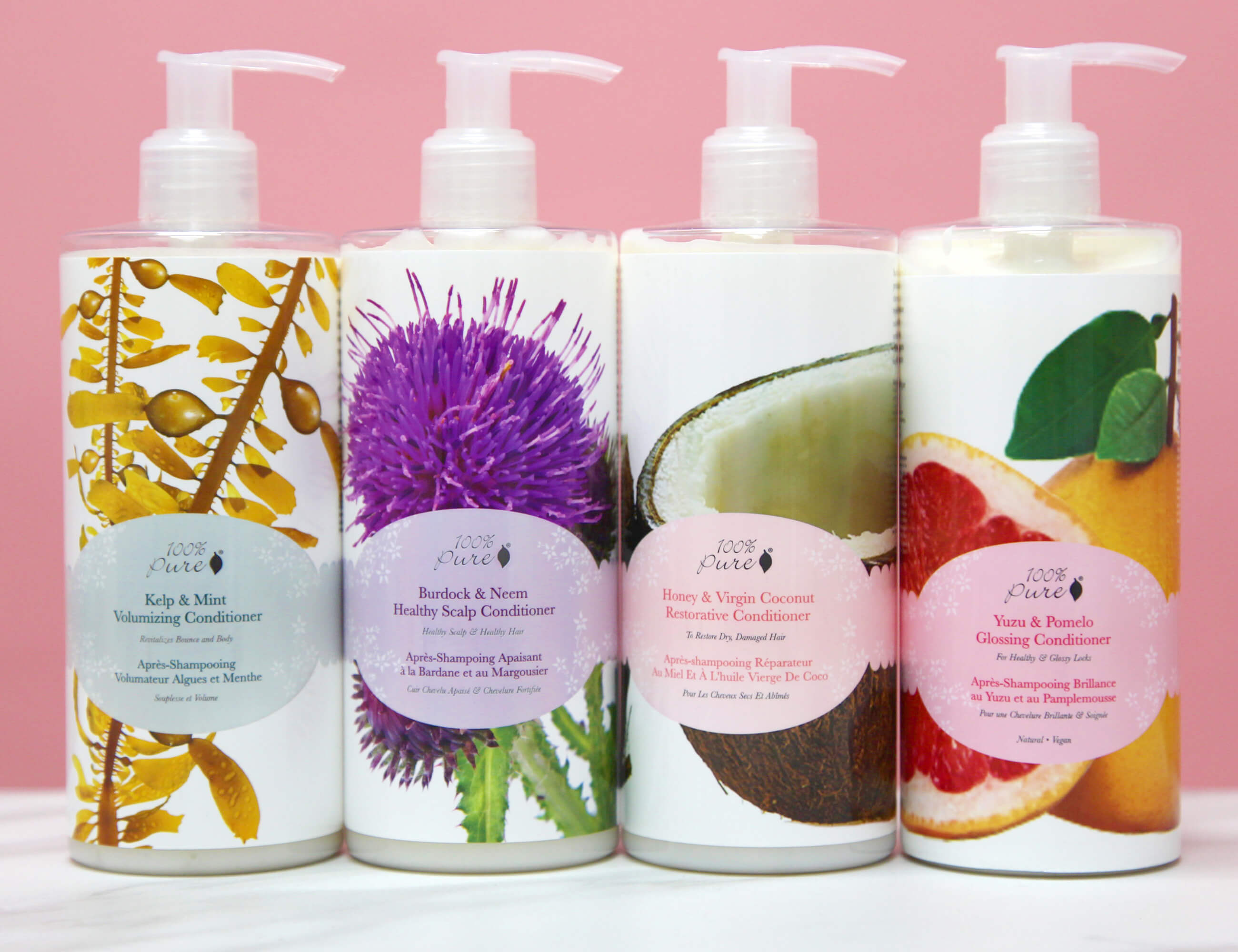 Here's a rule we love to live by: good hair = good vibes. It doesn't matter how many hours of sleep we did(n't) get last night or how wrinkled that blouse is – with good hair, we feel and look invincible. What's good hair to you? For some it's supermodel tresses with the right amount of body, highlights and face framing layers. For us, good hair is hair at its happiest and healthiest. Unfortunately, we don't always treat our hair like we should. Washing in boiling hot water, heat styling on the daily and knotting it up into a messy bun are just some of the no-no's we all do that can result in dull, frizzy, brittle hair nothing like the Sofia Vergara perfection we're after. Looking for a hair miracle? You may have just found it in our natural plant infused conditioners. Keep reading to learn which natural ingredients make a good hair conditioner, and hair conditioner hacks to restore that glowing halo to our crowning glory.
Hair Conditioner Ingredient Guide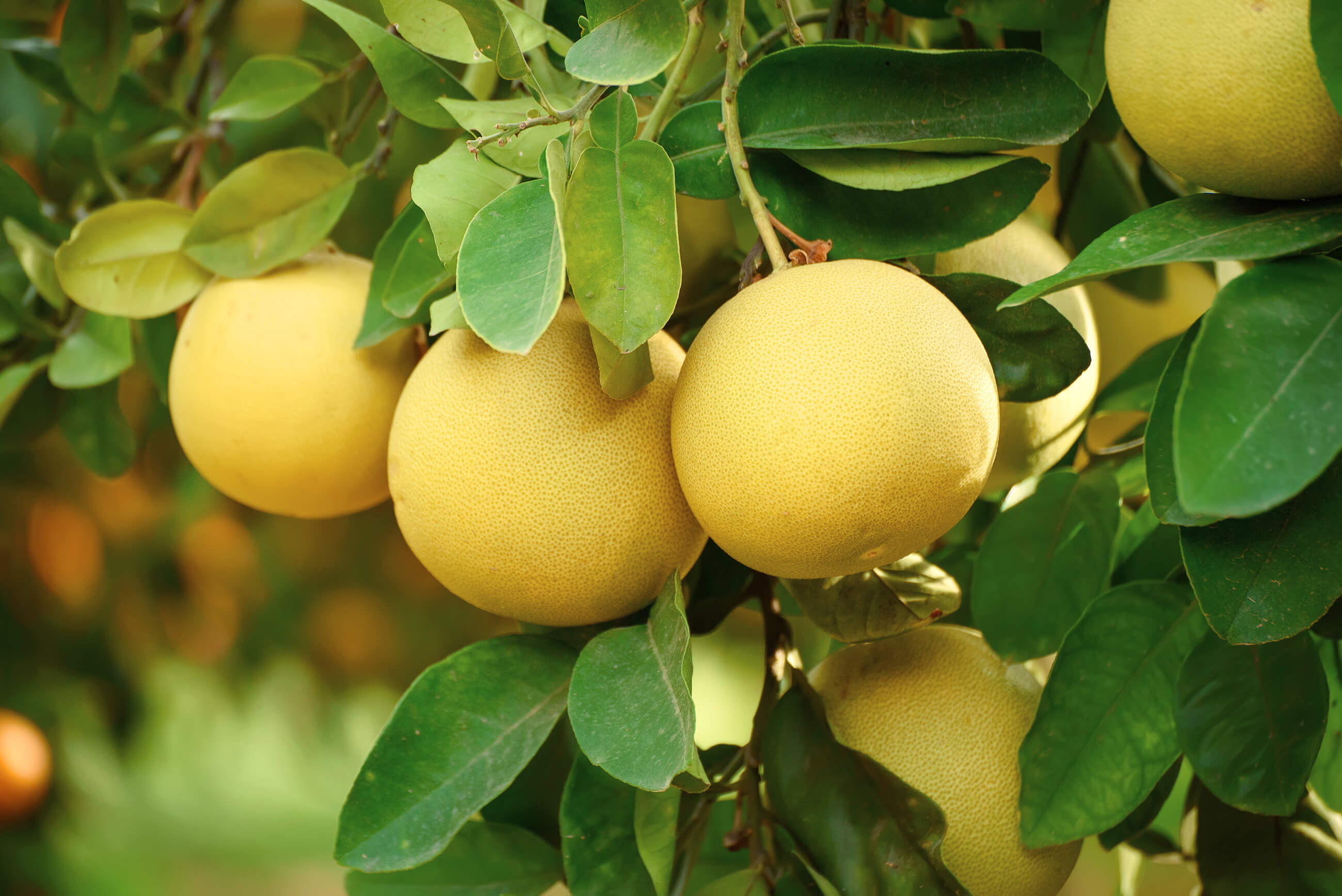 Yuzu & Pomelo Glossing Conditioner
This sulfate free, synthetic fragrance free hair conditioner smells like heaven and feels restorative yet lightweight on our strands, thanks to the pomelo that softens and nourishes hair. With a base of rose flower water and organic aloe, this conditioner is incredibly soothing to upset scalps. Hair health starts at the scalp, and the organic aloe juice is a master of calming hydration for a healthy base. Rose is a miracle ingredient for reestablishing the natural pH of the hair and repairing imbalanced porosity. It's also great for killing dandruff and fighting frizz. The rich avocado butter and coconut oil in this formula give hair the conditioning and shine it needs to be healthy and strong, balanced by the citrus power of yuzu and pomelo to help cleanse hair of debris and pack on mega-shine for a mirror-like gloss finish. The star ingredient pomelo promotes hair growth by fortifying your scalp with vitamin A, vitamin B1, and vitamin C. We'll take that over sulfates, detergents and other harsh chemicals that can irritate skin and lead to hair loss.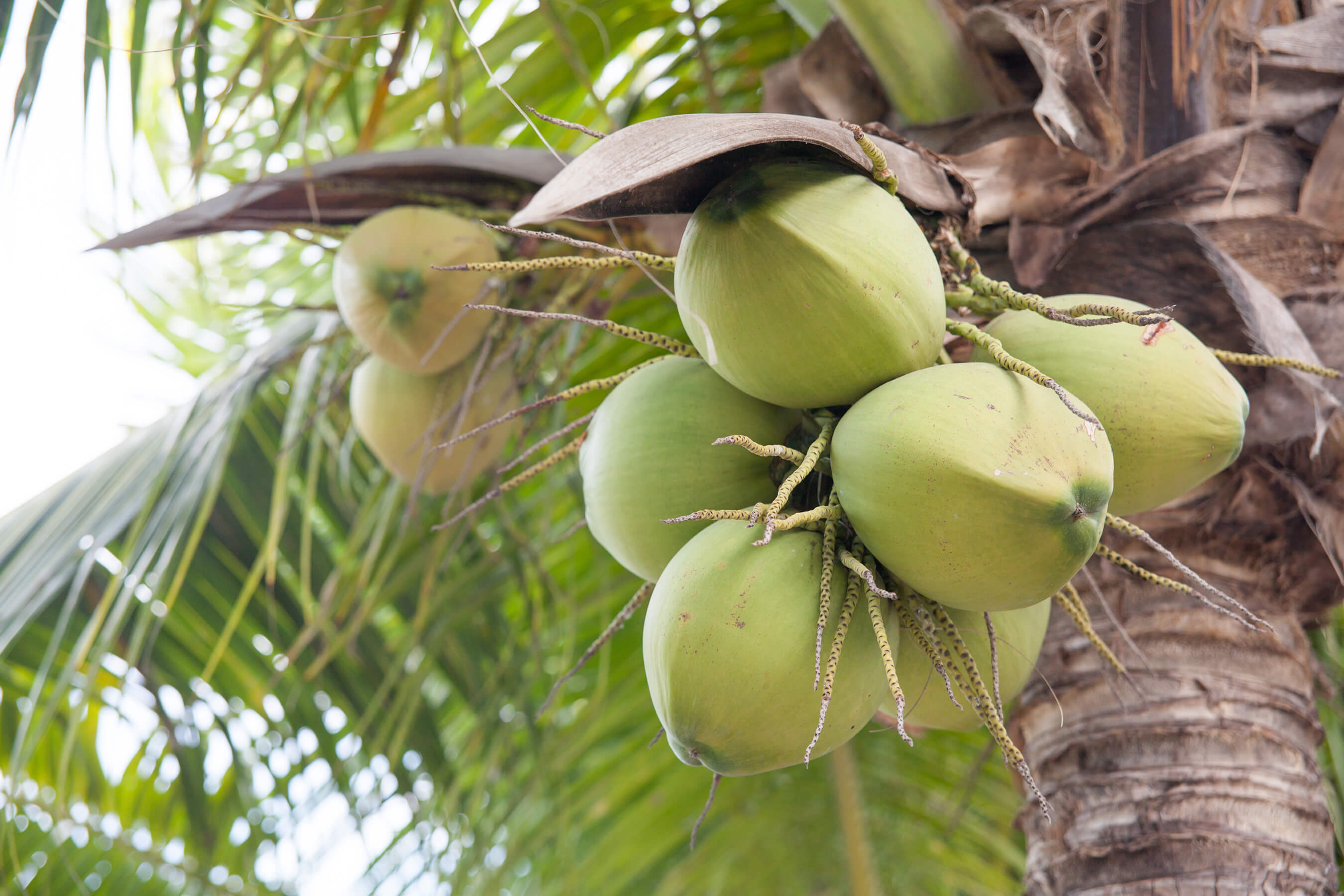 Honey & Virgin Coconut Restorative Conditioner
With this product, it's all in the name, especially since most of us know that coconut is a miracle worker for hair. Coconut is rich in fatty acids and vitamin E that deeply hydrate our locks. It also helps remove excess oil and dirt buildup from our scalps and strands. Coconut oil also aids in faster, thicker and healthier hair growth by boosting the tensile strength of our hair and protecting it from damage and dryness. The cleansing and balancing aspects of this hair conditioner are powered by all the herbs inside including nettle, rosemary, thyme, oregano and lavender. These ingredients help to balance oil production in the scalp, remove bacteria and stimulate hair growth. Did we mention that this formula is also sulfate and synthetic free, scented with only natural ingredients and perfect to use on all hair types?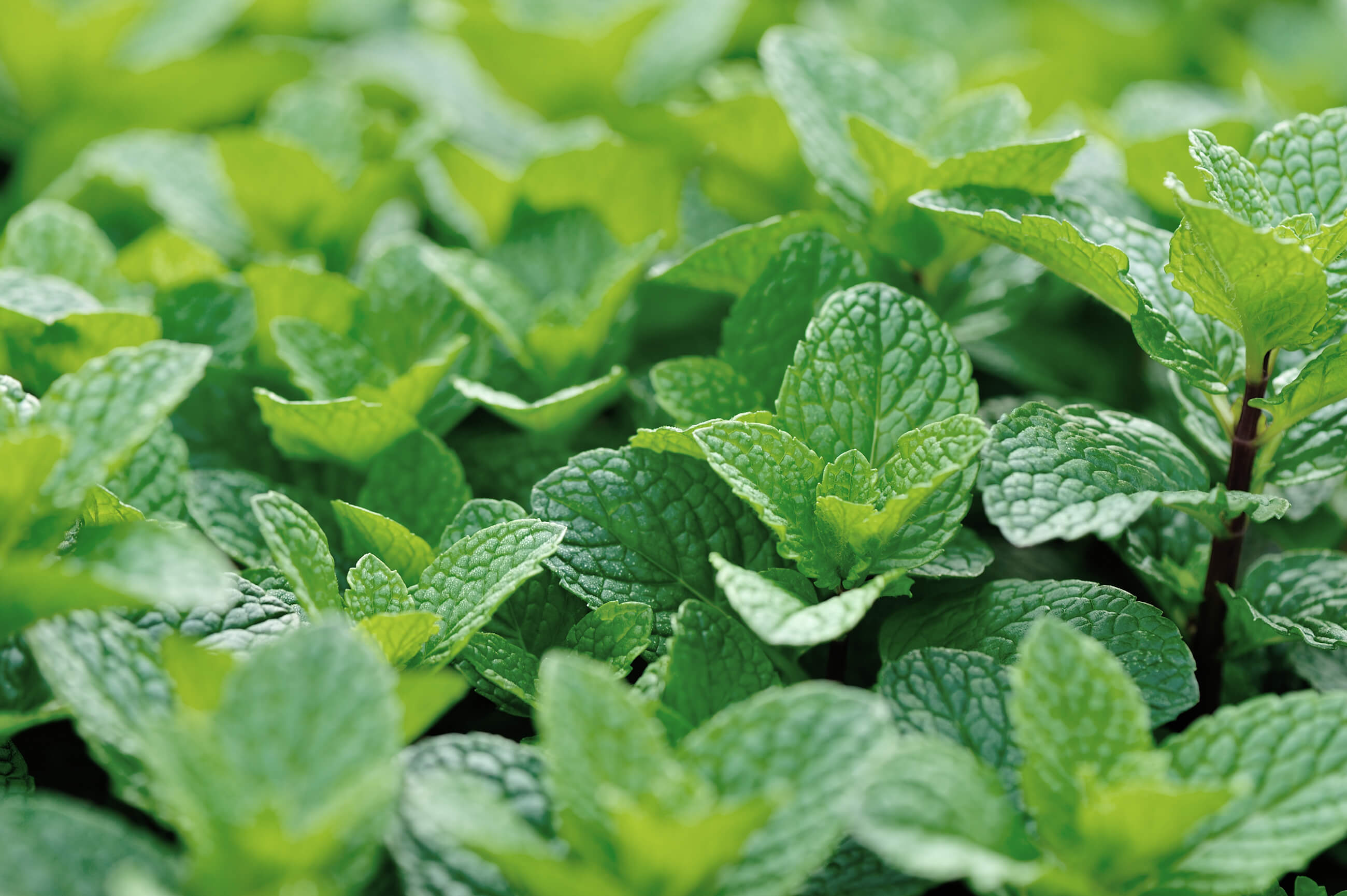 Kelp & Mint Volumizing Conditioner
In beauty terms, seaweed has got it going on. Kelp is a super source of B vitamins, as well as vitamins C, D, E, zinc, potassium and calcium. Sea kelp is known to reduce hair loss, increase hair growth and boost health and shine, creating stronger, more beautiful hair. Another one of our conditioners with a rose water and organic aloe base, this product also contains soothing yet stimulating peppermint for a clarified scalp and quicker hair growth. This hair conditioner also includes flaxseed oil - great for its anti-inflammatory properties and vitamin E nourishment. This product is fully vegan and ready for use on any hair length, color and type.
Burdock & Neem Healthy Scalp Conditioner
Do you have a dry, itchy scalp? Suffer from dandruff or scalp sores? Neem is here to help. It's a tree native to India that's most commonly used for its healing properties, and is becoming a more popular ingredient to use in skin and hair care. Neem helps to unclog the pores in our scalp for balanced and better distributed oil production. Neem also helps to soothe dandruff and other inflammatory scalp issues. As a natural antioxidant, it helps to promote hair growth and kill bacteria and free radicals. This formula also includes powerfully soothing and cleansing tea tree oil, stimulating eucalyptus and burdock root which is rich in vitamin A for strengthening hair and soothing redness, itchiness and dandruff. This hair conditioner is great for anyone who wants to achieve or maintain balanced, healthy hair.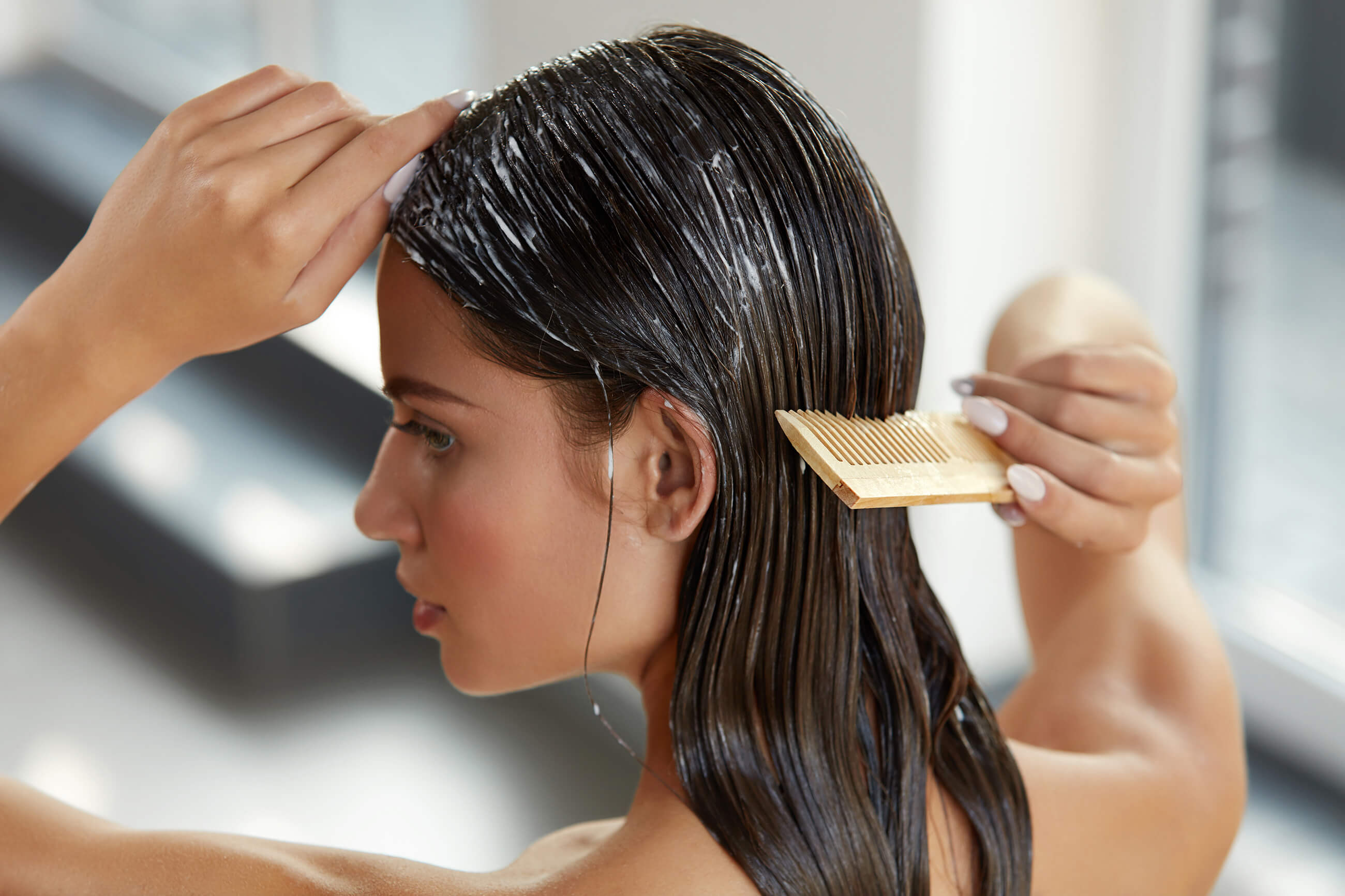 Hair Conditioner Hacks
The Ends Up
We have a philosophy that healthy, beautiful results aren't only about the product, but also about the application. We recommend to start from the ground up – or in this case, the ends – by conditioning the tips of our hair first. Why? The ends of our hair are the oldest and therefore the weakest. By hitting the ends first, we can reduce the overall amount of product we use and target the areas that need it most.
Double Dose Hair Conditioner
Going through a hair transition? We can totally relate. Whether growing out an awkward hair length, saying buy-bye to blonde, or going au-naturel, a hair change can be rough on our lifestyle. We recommend listening to our hair and treating it with what it wants. If your hair is blonde on the bottom but dark on the top, chances are that the hair on the bottom is going to need a bit more hydration. Use a balancing shampoo on the scalp to get hair clean, then use a hydrating conditioner on the ends for an extra hit of moisture to keep hair as healthy as possible. Let's say you're breaking up with heat on your hair. Going in with our rich Repair Conditioner on the ends while using a hydrating or soothing product on the scalp can make the transition between damage and healthy new growth more seamless. Apply this 2-for-1 concept with any of our products to suit your hair needs.
Detangle with Hair Conditioner
Tangled, knotted hair is often a result of hair that needs some extra love. Why not use your conditioner to solve two problems? We suggest lightly detangling hair with your fingers before shampooing like normal – but avoid any of that swirling around to prevent the hair from tangling further. Then rinse the shampoo and apply the conditioner from the ends up. While avoiding the shower head, take a wide tooth comb and work it through the hair from tips to root, moving up about 2-3 inches until you reach the scalp. Massage the excess hair conditioner into the scalp before rinsing in cold to lukewarm water for a tangle free, shiny mane.
Deep Conditioning Mask
Here's a fun fact – our conditioners are dual purpose! Instead of using in a regular wash, try these as a hair treatment. This trick works especially well for those of us with split ends, color-treated ends or dry hair types. You can wash hair before bed, apply the hair conditioner and then braid to secure the product. In the morning, unravel braids for super glossy and hydrated waves, or rinse out before styling for lightly-scented, softer hair.
Bonus: Hair Conditioner as Styling Product or Skin Care
While we love to pamper ourselves using multiple products with organic, natural ingredients, there are times when less is more. When traveling, spending time outdoors or just simplifying our routines, we've been known to use our conditioners for several uses. First, because our conditioners are traditionally meant for the hair, we love using them as styling products to achieve slick, sleek strands. Simply smooth into dry or damp hair and style with a brush or comb depending on your desired look. As you know, our conditioners are rich in soothing, moisturizing ingredients and free of synthetics and sulfates, so they can be used as a lotion in a pinch. Try mixing a hair conditioner with a bit of water, and use it as a super hydrating and soothing shaving cream.
Whether you're someone who spends hours in the salon, or someone who has just minutes to style their hair every morning, we 100% recommend our natural, chemical free and vegan hair conditioner collection. And with so many added benefits to them, we might end up giving Sofia a run for her money!
We carefully hand-select products based on strict purity standards, and only recommend products we feel meet this criteria. 100% PURE™ may earn a small commission for products purchased through affiliate links.
The information in this article is for educational use, and not intended to substitute professional medical advice, diagnosis, or treatment and should not be used as such.
Sign up to our email newsletter for more blog updates and exclusive discounts.
< Older Post | Newer Post >