The Benefits of Avocado in Your Natural Skin Care Routine
How to add avocado into your life, besides a delicious guacamole recipe.
Posted on May 1, 2017
Written by: 100% PURE®
This month we're shining the spotlight on avocados, the tasty and creamy fruit (yes, a fruit!) that none of us could live without. The same fats that are great for your body can also help you achieve maximum skin and hair health. We've snuck avocado oil and butter into our natural skin care products - both our natural cosmetic, natural skin care and natural hair care collections - because it's such a versatile ingredient that works hard for a wide variety of beauty needs. So what can this super fruit do for you?
A Quick Background of the Humble Avocado
Native to South-Central Mexico, the avocado originated sometime between 7,000 and 5,000 B.C, but It wasn't until 1871 that the first avocado trees were cultivated in California. Today, California is the leading producer of domestic avocados: we provide about 90 percent of the nation's crops (you're welcome).
Avocados play a super important role in plant-based diets and they're also a key ingredient in organic cosmetics, thanks to their hydrating and skin-evening properties. In other words, this amazing fruit absolutely deserves its shining reputation and shameless Instagram presence (should avocado toast really cost twelve dollars though?).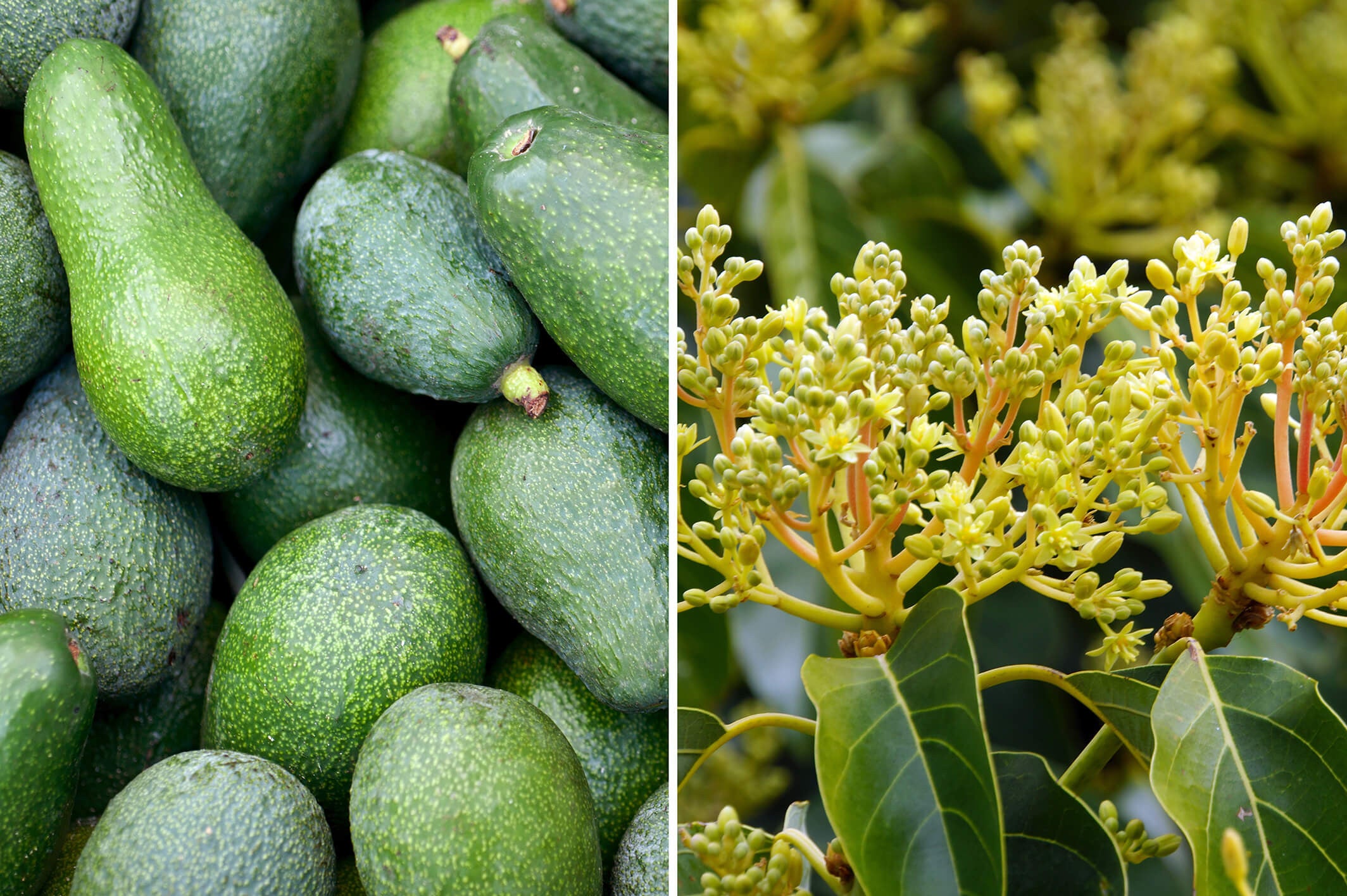 First of all, avocados act as humectants, drawing water into the skin for a plump appearance, diminished fine lines and wrinkles, and major moisture. Their hydration factor is bumped up by their high content of vitamin E, which helps protect skin from damage caused by sun, smoke, and pollution. Try an avocado-based natural body cream for serious hydration and post-winter TLC. Avocado oil is super healing and nourishing, and its high level of antioxidants works to improve skin texture and density.

Avocado in your Natural Cosmetics
With all this in mind, we've included avocado butter as the base of our Fruit Pigmented Lip Glaze formula. We've combined it with cocoa butter to create a super hydrating product that has a sheer finish for the perfect boost of color. Think a lip color and a lip treatment bundled into one.
If you are looking for an even more subtle hint of color but still long for the avocado base, try our Fruit Pigmented Lip Butters. Pomegranate, Strawberry, Peach and Cranberry all have super nourishing formulas that deliver all day lip protection while on-the-go. The colors are made from natural fruit and berry pigments.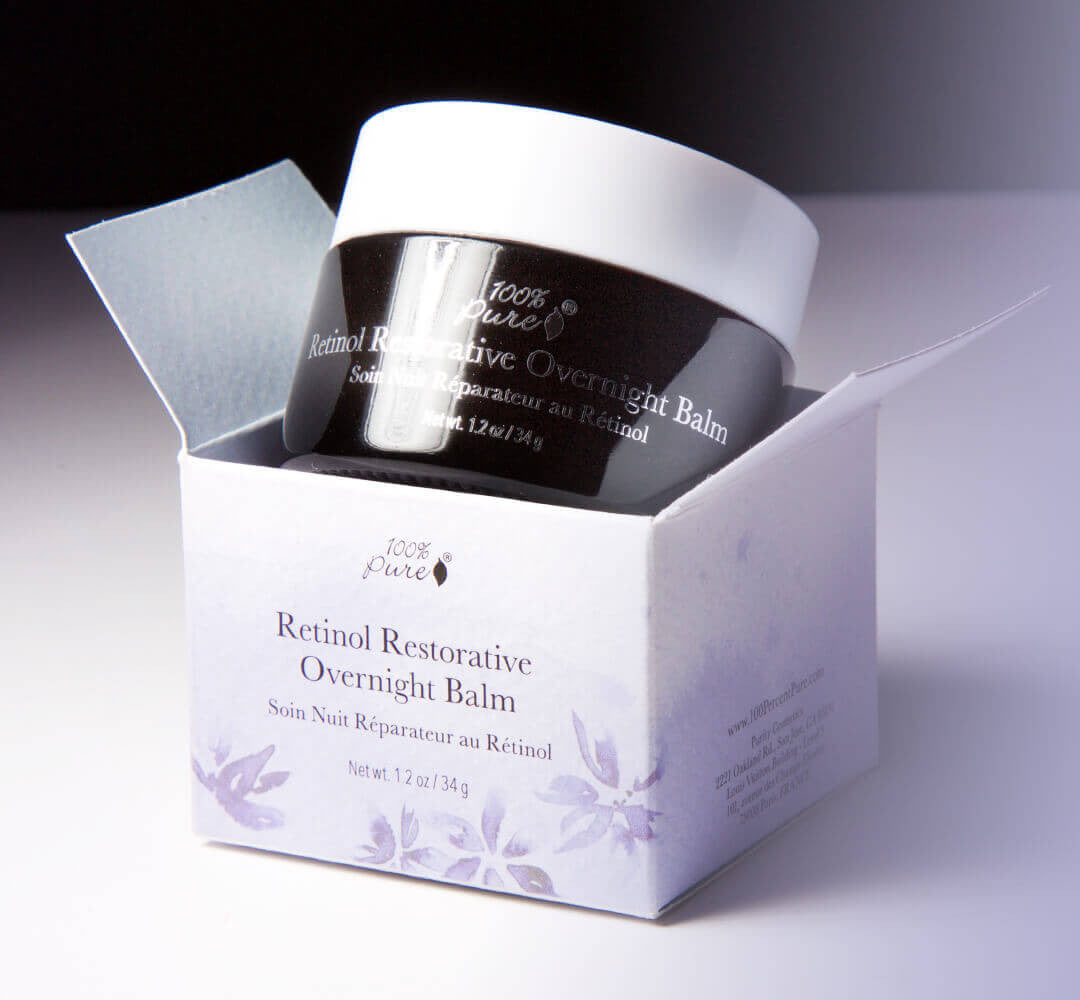 Avocado in your Natural Skin Care
For potent anti-aging benefits, try an avocado-based emollient product like our Retinol Restorative Overnight Balm, a natural treatment that improves skin firmness, elasticity, and tone while you sleep. Our plant-based formula features avocado butter to promotes supple and youthful radiance, plus retinol derived from carrots to even your skin tone. For acne-prone skin types, avocado-based natural cosmetics are a great choice because of their high percentage of vitamin A, which is key for removing dead skin cells and encouraging cell turnover (goodbye red marks and scars). Plus they contain glutamine, an amino acid that gently cleanses. Cue our Brightening Night Balm, a super nourishing balm that harnesses avocado butter, kojic acid, sake, and fruit acids to brighten your complexion and fight discoloration from existing or past blemishes.
All of the amazing benefits that make avocados so potent for your skin also work to promote hair health and strength. Their killer (in a good way) combination of healthy fats, omega-3s, and biotin mean that products with avocado oil and butter are super rejuvenating for dry and brittle hair, or porous hair that's just been colored. For moisture and shine, try a formula that combines avocado butter with other naturally restorative ingredients like aloe vera and coconut oil (our Repair Conditioner has you covered). And if you're looking to grow your bob out, try our Grow More Conditioner, which is formulated with avocado butter, rose flower water, and aloe for reduced shedding and growth stimulation.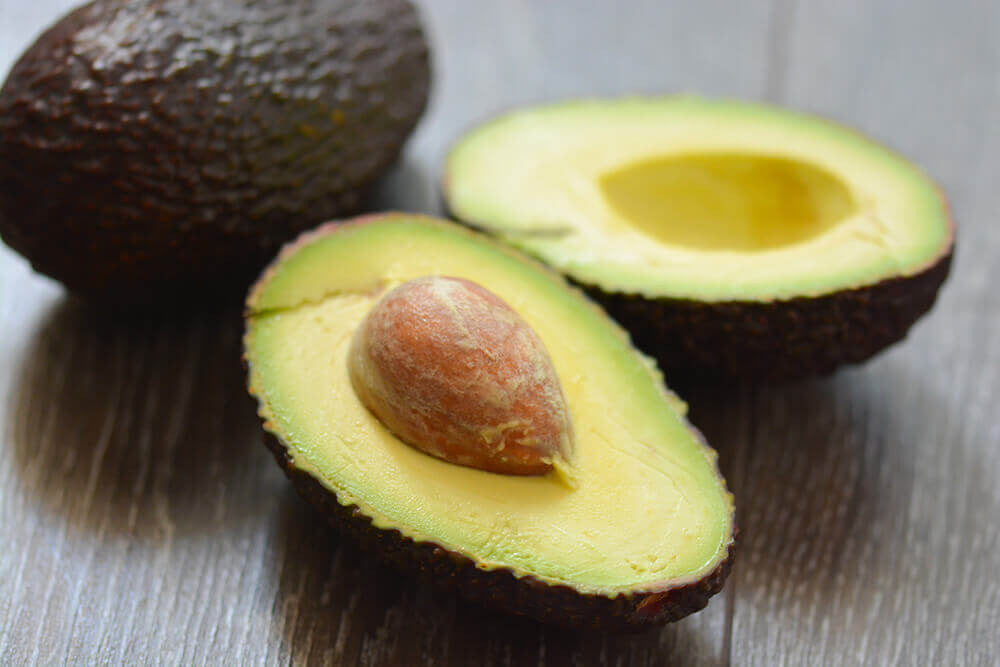 Our second piece of advice: don't be shy about loading up on extra guac. Avocados are the only fruit that provides a hefty dose of healthy monounsaturated fat, which numerous studies have shown to be a "good fat" that can lower your risk for obesity, diabetes and heart disease. If "good fat" feels like an oxymoron to you, it's time to rethink everything you were taught about low-fat equaling better-fitting jeans. The kind of monounsaturated fat present in avocados is proven to curb hunger pangs and regulate insulin and sugar metabolism. This means that avocados are a powerful tool for weight loss and overall health: adding a sliced avo to a salad will translate to fewer cravings and smarter food choices over the course of the day. Plus they're a powerful nutrient booster, with proven ability to enhance your absorption of fat soluble vitamins and minerals. What this means: adding some avocado to a smoothie will actually help you absorb more of the nutrients from the berries (or any other fruits) that are in your smoothie. They're also chock full of fiber, which is key for digestion. Convinced?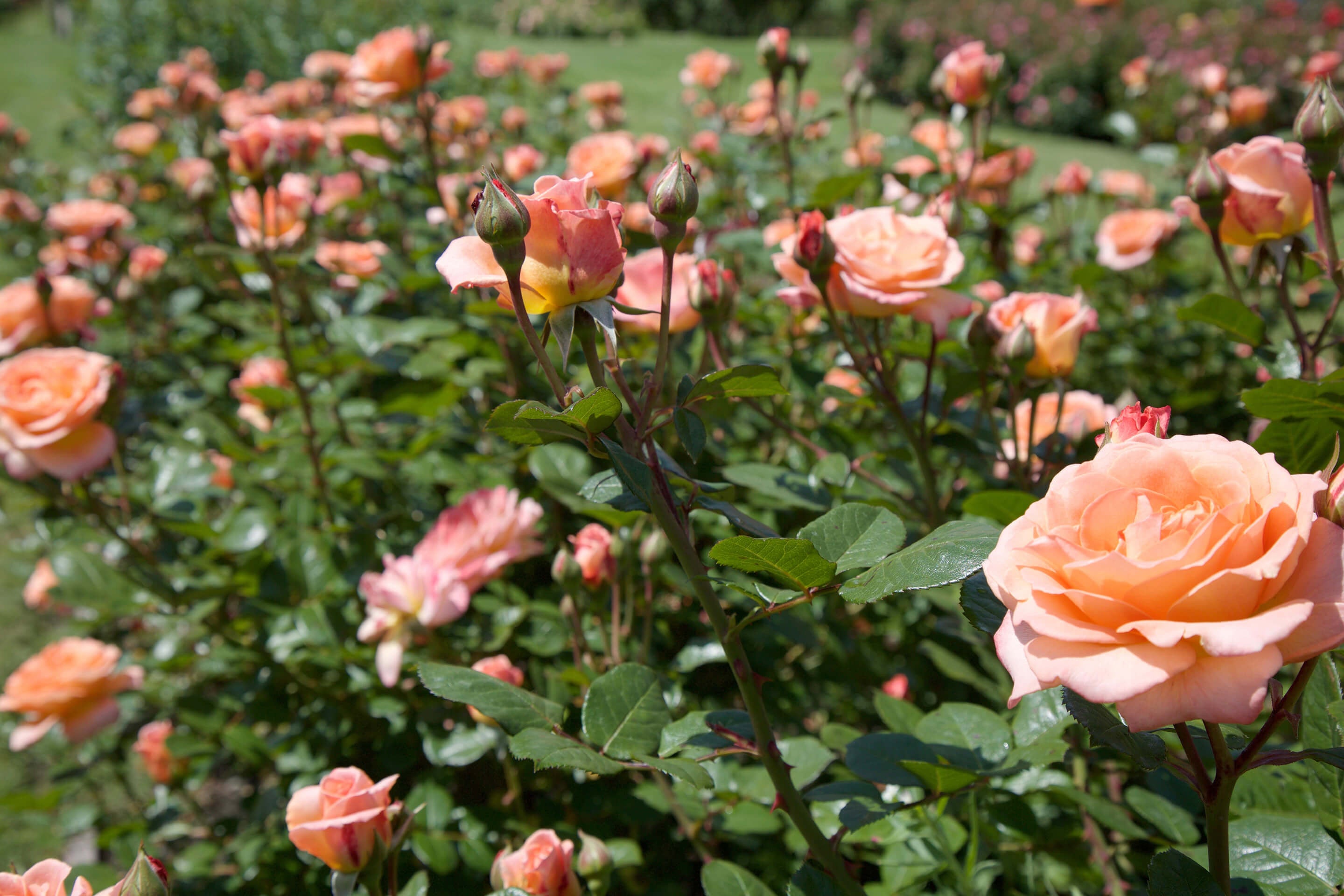 Rose Infused Natural Skin Care Products
It's safe to say that an avocado's place isn't just on toast (but by all means, eat up). Take a peep to learn more about our Scent of the Month: Rose and how this botanical powerhouse can help hydrate dry, sensitive and mature skin.
We carefully hand-select products based on strict purity standards, and only recommend products we feel meet this criteria. 100% PURE™ may earn a small commission for products purchased through affiliate links.
The information in this article is for educational use, and not intended to substitute professional medical advice, diagnosis, or treatment and should not be used as such.
Sign up to our email newsletter for more blog updates and exclusive discounts.
< Older Post | Newer Post >