Can an Oil-Free Mascara Prevent Racoon Eyes?
Determining if oil-free mascaras are all they're cracked up to be
Posted on February 15, 2022
Written by: 100% PURE®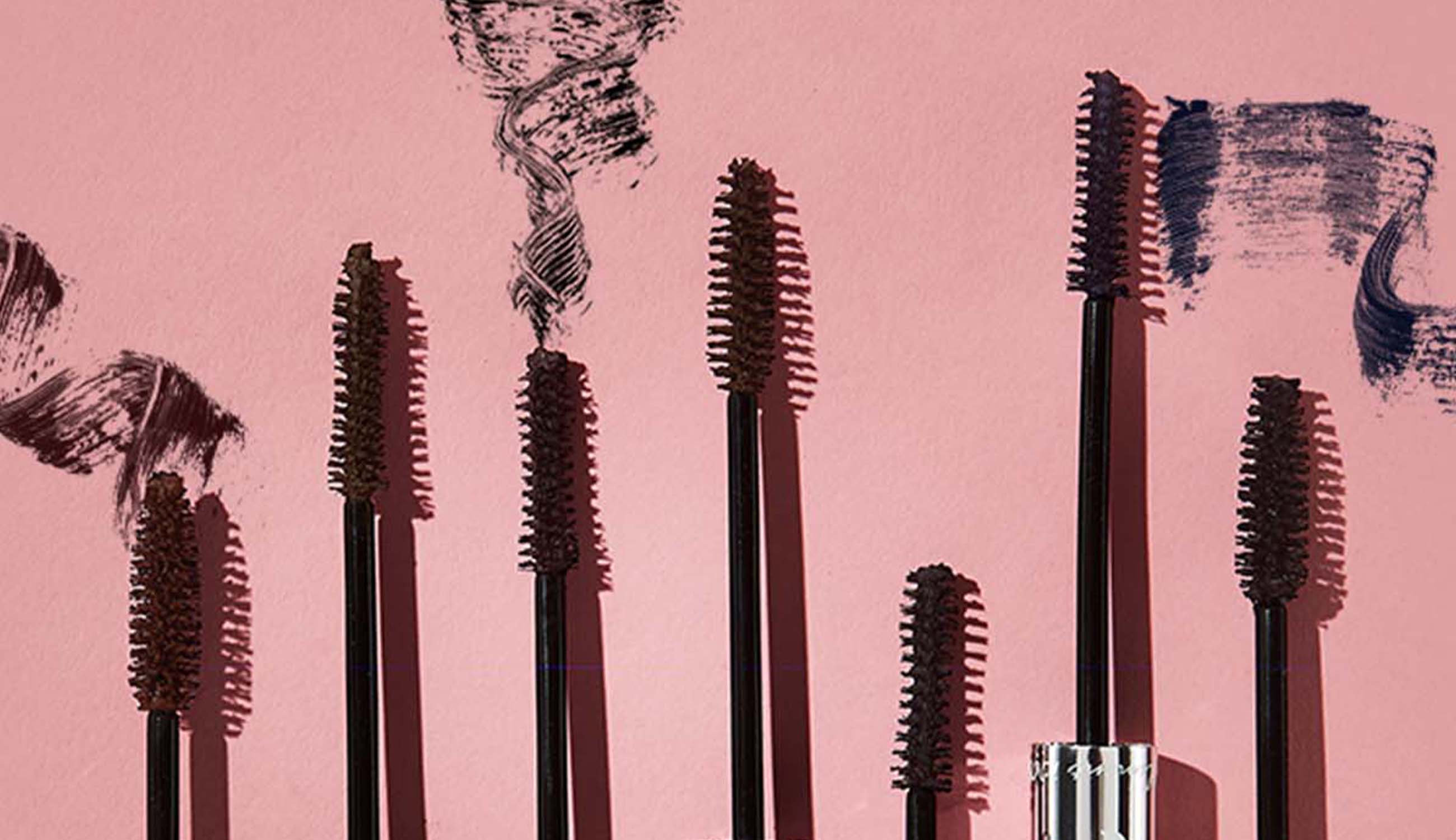 We're throwing tomatoes at one of the worst issues in makeup – raccoon eyes. For those that have never struggled with this particular matter, this is when makeup (usually from mascara) transfers below and around the eyes, creating a shadowed effect like a raccoon.
We've all dealt with this problem long enough! We're going to put oil-free mascara to the test to see if this nips our raccoon eyes in the bud once and for all.
Why Shop for Oil-Free Mascara?
In the last few years, we've really seen the beauty industry, as well as consumers, learn to embrace oils. Rather than being loved exclusively for our skin or hair, oil as a significant skin care step became mainstream. Still, those of us who explored beauty in the "oil is bad" era are having whiplash. Is oil-free mascara good, or just a gimmick?
Turns out, there are some pretty valid reasons why someone might want to use an oil-free mascara. First, to complement other beauty procedures. If you're layering mascara over strip lashes or lash extensions, a mascara with oil would totally ruin the adhesive.
Have sensitive eyes? It might be time to switch to an oil-free mascara. Unfortunately, mascaras that include oil tend to be more likely to irritate the eyes. The last thing we need after completing our face of makeup is a few streaky tears to ruin it.
In general, oil-free mascaras tend to be easier to apply and easier to remove. You won't have the horror of trying to remove stubborn mascara and going from subtle pressure to a panicked rub.
Fine lines, wrinkles, and irritated skin are additional problems we don't need, so we love how easily oil-free mascara soaks off with standard makeup removers. All these perks have us ready to trade in our clumpy, messy mascara for the oil-free mascara of our dreams.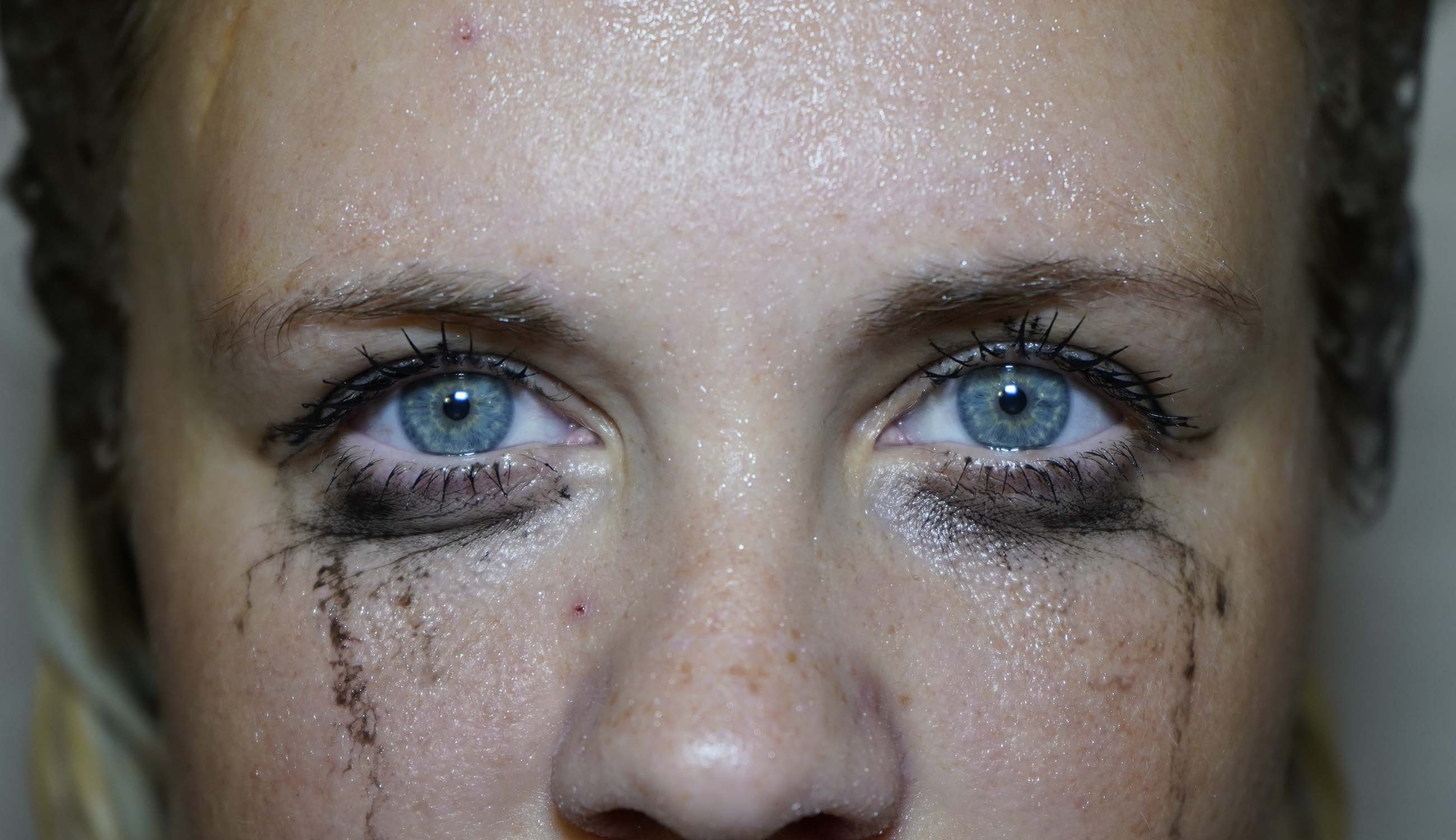 Wait, Is Oil in Mascara a Bad Thing?
Let's clarify: just because we prefer oil-free mascara doesn't mean it's bad. Oils – in the right quantities and circumstances – can be conditioning and make for a rich, silky mascara formula. In many formulas, linseed or castor oils are included. Oil in mascara can be a beneficial ingredient, but keep in mind that there are other mascara ingredients to avoid.
Speaking of beneficial, our Maracuja Mascara comes with a growth serum practically built-in with the maracuja oil. The nutrient-rich oil in this mascara supports full lashes and enhanced growth. So, when we think about mascaras with oils in them, they serve a purpose.
When applied carefully and localized to the lashes only, these oils are strengthening, conditioning, and can help us grow longer, fuller lashes. Plus, these oils have a beneficial effect on mascara formulas. With that in mind, raccoon eyes aren't all to blame on mascaras that contain oils.
One of the culprits of raccoon eyes is actually wearing mascara on our lower lash line. While we love the full fringe on the eye, that part of the eye is sort of like Baby being put in a corner.
The lower lash line is squished down all day and is right next to the part of our face we're trying to get the smoothest and brightest. That does not pair well with the oil in our mascara. The heat of the skin combined with the constant friction of the under-eye area often causes smudging and transferring, ruining any great makeup look.
Oil in mascara doesn't just smudge from friction. But this cause isn't something we can bypass by opting for an oil-free mascara. Like the rest of our faces, the skin around our eyes can get oily. Many of us develop oily lids at some point in our lives.
Once the oil coming out of our skin gets in touch with the oil in our mascara, there's no preventing a smear. This is why oils in mascaras get such a bad rap. We associate them with friction, oily skin, or just a poor formula. So, let's take back a bit of the control.
Will an Oil-Free Mascara Prevent Raccoon Eyes?
The question at hand is, will oil-free mascara really prevent raccoon eyes? Truthfully, we can't say this with certainty. However, we can find formulas that are more compatible with our eyes and skin so that pristine long-wear options are out there for everyone.
Here's a mini 4-step eye routine to get the best wear from our eye makeup!
#1: Prime
This is super important for eyelid skin that tends to get a bit oily. An eyelid primer on the lid or even a healthy dusting of translucent powder over the lids and lashes will create a smooth, neutral base for the best product performance.
#2: Conceal and set before mascara
This is an old makeup artist trick that works like magic. If we bake our under-eye concealer with powder while we're doing our eye makeup, we can catch any transferring mascara by dusting away the residual powder. It'll look like nothing ever happened!
#3: Go for an oil-free mascara
We couldn't leave out the most important rule. Select an oil-free mascara with a smooth formula and rich color that provides the perfect amount of volume and length. Our favorite pick for this is the Ultra Lengthening Mascara. With rich shades of inky lash perfection, this oil-free mascara is not going to budge.
#4: Brush and blot
Once we've applied our mascara, brushing through with a spoolie helps to dislodge any waiting clumps that would've otherwise fallen onto our under-eye area. It may also be a good idea to blot the lids and lashes.
For eyelashes, simply fold a blotting paper around the lashes after the mascara is dried. This should remove any oil from our skin so that our oil-free mascara can do its job.
If you're interested in getting the most gorgeous mascara look possible, check out our tips for applying mascara!
We carefully hand-select products based on strict purity standards, and only recommend products we feel meet this criteria. 100% PURE™ may earn a small commission for products purchased through affiliate links.
The information in this article is for educational use, and not intended to substitute professional medical advice, diagnosis, or treatment and should not be used as such.
Sign up to our email newsletter for more blog updates and exclusive discounts.
< Older Post | Newer Post >