A Basic Breakdown of Eye Cream Benefits
The benefits of eye cream, how to find the best natural eye cream for you, and more!
Posted on May 17, 2022
Written by: 100% PURE®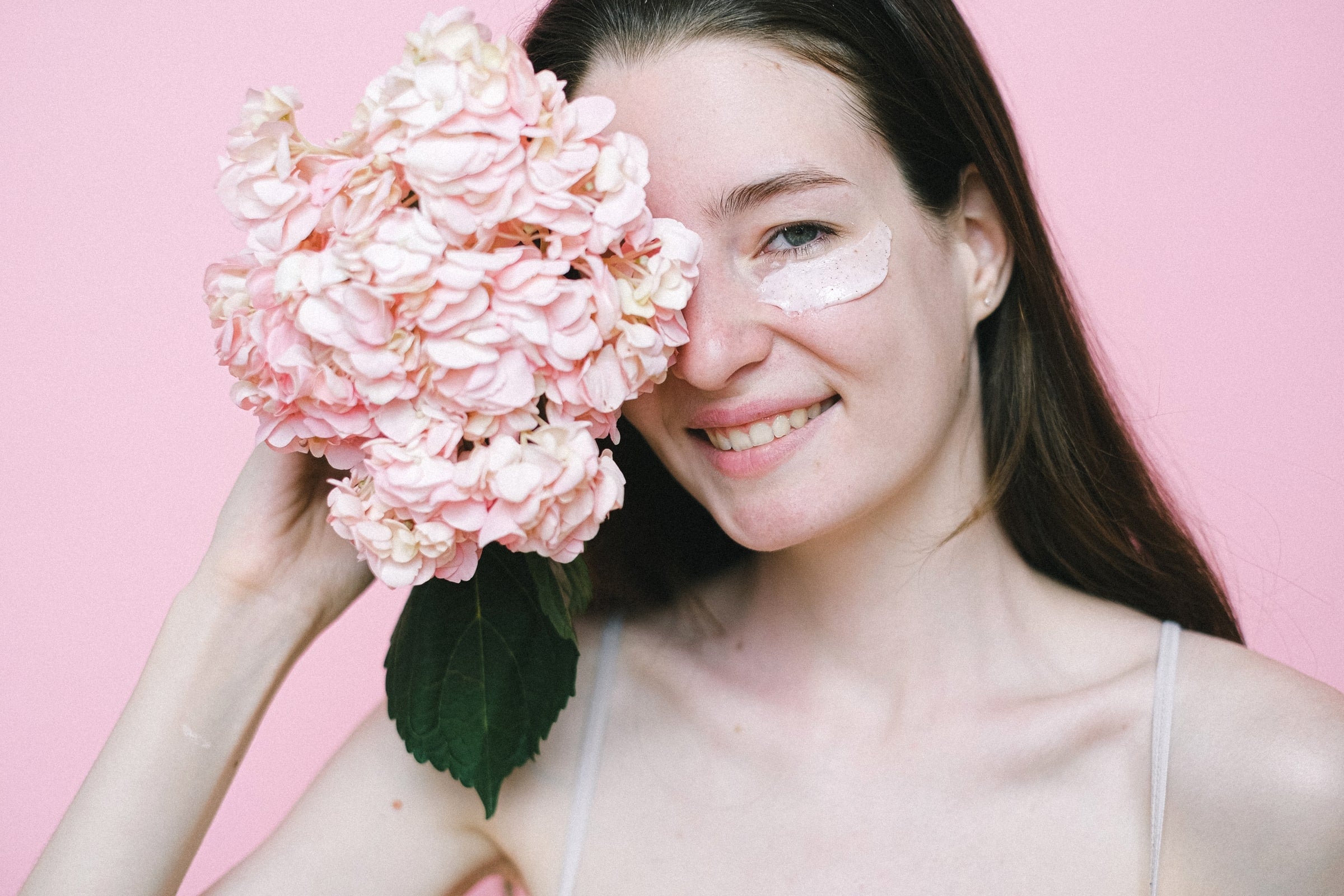 We spy, with our little eye, something that is eye-dyllic for your delicate eye area. If you guessed an eye cream, you're well on your way to youthful peepers. But with the myriad of products you're probably using, can your moisturizer do double-time as an eye cream?
To help answer this question, we've rounded up the benefits of an eye cream and why it should be a mainstay staple in your beauty routine. Below we'll share tips on how to apply it, along with the best natural eye creams that will have you batting an eye.
Why Are Eye Creams Beneficial?
To help answer this question, take a look in the mirror. Notice how the skin around your eyes is more translucent than the rest of your face? The skin around our eyes is thin, delicate, and contains much smaller pores. Because of this, eyes need gentle creams made with smaller molecules that can penetrate those small pores.
The skin around your eyes is also constantly shifting as you blink, causing it to lose water faster. Collagen, which keeps our skin looking and feeling young and plump, is something that can often be in short supply as we get older and we lose our ability to retain water in our skin cells.
By using the right eye cream products, your eyes will have the TLC those peepers need for a good balance of moisture and hydration (yes, there's a difference!). Moisturizers are great, but won't do the trick on eye skin. Using a natural eye cream is the best way for delicate eye skin to absorb the nutrients it needs and diminish signs of aging and exhaustion around your precious peepers.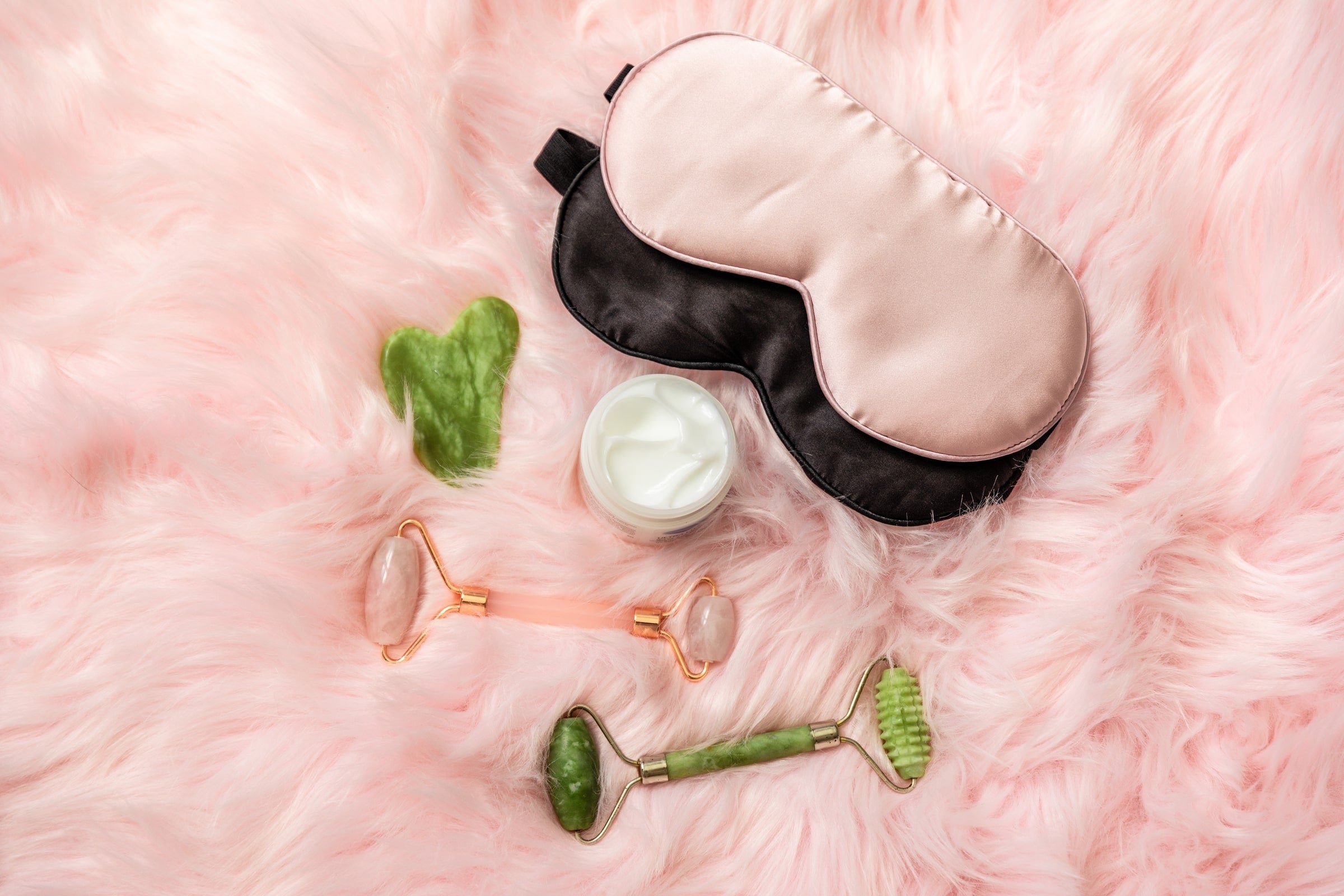 How Is Eye Cream Different From a Regular Moisturizer?
Different areas of our face have different needs, and in terms of neediness, let's just say the eyes are the crybaby of the family. Since the eyes have thinner, more delicate skin than say our nose, this thinness can also result in less plump, youthful-looking peepers. That's why you need an eye cream that's formulated to absorb quickly on top of your usual moisturizer.
Eye creams are typically rich emulsions that cushions the skin with deep hydration. They tend to be thicker and richer-feeling helping to address puffiness, discoloration, fine lines and wrinkles. Aside from reducing signs of aging, eye creams may be formulated with some of the same active ingredients as moisturizers, but at doses that are lower to not trigger irritation in the delicate eye area.
Since the rest of our face is more thick-skinned, it can tolerate most of what comes at it, in terms of stronger ingredients, without throwing a skin tantrum. Moisturizers contain actives in amounts not set to address eye problems specifically, and contain ingredients that hydrate and provide nutrients in a formula that tends to absorb quickly without penetrating deep into the skin.
Newsletter
Subscribe
for more blog updates and exclusive discounts
How to Apply Eye Cream
Step 1. Always start with clean, dry hands.
Step 2. Since the eye area is thin, it can take longer to absorb products. That's why using a fast absorbing and enriching eye cream is so essential. Eye cream should be applied after serum and before moisturizer.
Step 3. Lightly dot eye cream to your under eye area with the tips of your ring fingers. Dab in gently until the eye cream isn't visible on the surface. Remember, this area is sensitive, so the less pressure the better.
Step 4. Pat the cream below the eyes, at the outer corners of the eyes (where crows feet tend to develop), and finally all over the upper eyelid area. Combined, these areas are known as the 'orbital' eye area.
Step 5. Don't forget your beauty sleep! Even after a weekend night of drinks and dates, you'll wake up looking much more well rested than you might feel.
Our Best Natural Eye Creams
Want to know which eye cream can keep the area under your eyes looking their best and brightest? You've come to the right place! We've managed to round up our favorite natural eye creams that are as good to your eyes as they are your skin.
Without further ado, we check out our fab 4 with eye-opening benefits that have our stamp of approval!
#1. Coffee Bean Eye Cream
For all skin types
Do you frequently wake up with more bags under your eyes than a purse outlet store? Our Coffee Bean Eye Cream features a triple dose of stimulating, natural caffeine content and lessens the fluid retention which causes puffiness. Nourishing vitamin E and rosehip oil deeply nourish delicate, dehydrated skin for added softness.
#2. Retinol PM Eye Cream
For mature skin types or eyes showing signs of age
While physicists and Cher still search for a way to turn back time, we're glad to settle for a potent game-changer eye cream! Enter our Retinol PM Eye Cream, a natural eye cream night treatment for lessening signs of aging around the eyes. This formula uses a vegan, pleasant source of retinol to boost collagen and renew thinning under eye skin.
#3. Super Fruit Eye Cream
For all skin types, especially dry skin types
Although age is nothing but a number, why sport tired eyes when you can zap them with the power of a natural eye cream? Enter our Super Fruit Oil Nourishing Eye Cream – a dual-action formula featuring nourishing super fruit oils and healthy phytonutrients that help repair and protect your precious skin, while smoothing away fine lines and flakey, dry skin.
#4. Multi-Vitamin + Antioxidants PM Eye Treatment
For normal, dry, oily, combination skin types
Slip into your pj's and get your sleeping mask ready. Our Multi-Vitamin + Antioxidants PM Eye Treatment is a non-nonsense addition to your nighttime skin care routine. This ultra-concentrated gem with multiple vitamins and antioxidants is designed to lessen the appearance of fine lines and wrinkles. It promotes both collagen and elastin production for firmer, more youthful skin around the eye area.
To ensure our eyes are presenting their best selves, it's important to give the delicate eye area the TLC it needs and deserves with a natural eye cream. By adding an effective eye cream to your daily (and nightly) regimen, you can say goodeye to signs of aging and exhaustion and be on your way to achieving more rested, youthful peppy peepers!
We carefully hand-select products based on strict purity standards, and only recommend products we feel meet this criteria. 100% PURE™ may earn a small commission for products purchased through affiliate links.
The information in this article is for educational use, and not intended to substitute professional medical advice, diagnosis, or treatment and should not be used as such.
Sign up to our email newsletter for more blog updates and exclusive discounts.
< Older Post | Newer Post >