https://purity-res.cloudinary.com/image/fetch/q_auto:best,f_auto,fl_lossy,w_auto,c_limit,dpr_auto/https://cdn.shopify.com/s/files/1/0648/1955/products/TxnCOonvT5iNCe3hPolD.png?v=1524796728
https://purity-res.cloudinary.com/image/fetch/q_auto:best,f_auto,fl_lossy,w_auto,c_limit,dpr_auto/https://cdn.shopify.com/s/files/1/0648/1955/products/VuZ7TGaTb2KWHKaGQqeh.png?v=1524796728
https://purity-res.cloudinary.com/image/fetch/q_auto:best,f_auto,fl_lossy,w_auto,c_limit,dpr_auto/https://cdn.shopify.com/s/files/1/0648/1955/products/3PbxnZpeQTqSq3pLBUpo.png?v=1524796728
https://purity-res.cloudinary.com/image/fetch/q_auto:best,f_auto,fl_lossy,w_auto,c_limit,dpr_auto/https://cdn.shopify.com/s/files/1/0648/1955/products/opMFvffDSZaQVUUmPYaQ.png?v=1524796728
https://purity-res.cloudinary.com/image/fetch/q_auto:best,f_auto,fl_lossy,w_auto,c_limit,dpr_auto/https://cdn.shopify.com/s/files/1/0648/1955/products/W5JyBeZpT86NZ1CiRsJA.png?v=1524796728
https://purity-res.cloudinary.com/image/fetch/q_auto:best,f_auto,fl_lossy,w_auto,c_limit,dpr_auto/https://cdn.shopify.com/s/files/1/0648/1955/products/LKDT0NUpTA2iFudI2A4U.png?v=1524796728
https://purity-res.cloudinary.com/image/fetch/q_auto:best,f_auto,fl_lossy,w_auto,c_limit,dpr_auto/https://cdn.shopify.com/s/files/1/0648/1955/products/nsdlHxqBQg6lBCRVjV9f.png?v=1524796728
https://purity-res.cloudinary.com/image/fetch/q_auto:best,f_auto,fl_lossy,w_auto,c_limit,dpr_auto/https://cdn.shopify.com/s/files/1/0648/1955/products/UHtKyrsFTqQqPFifTw68.png?v=1524796728
https://purity-res.cloudinary.com/image/fetch/q_auto:best,f_auto,fl_lossy,w_auto,c_limit,dpr_auto/https://cdn.shopify.com/s/files/1/0648/1955/products/1ukSWtfoRpab9iocA23S.png?v=1524796728
https://purity-res.cloudinary.com/image/fetch/q_auto:best,f_auto,fl_lossy,w_auto,c_limit,dpr_auto/https://cdn.shopify.com/s/files/1/0648/1955/products/QqnvnMCTS0uZ9B0JUYu2.png?v=1524796728
https://purity-res.cloudinary.com/image/fetch/q_auto:best,f_auto,fl_lossy,w_auto,c_limit,dpr_auto/https://cdn.shopify.com/s/files/1/0648/1955/products/ZZ8F0pESAOPDCfQDJzwd.png?v=1524796728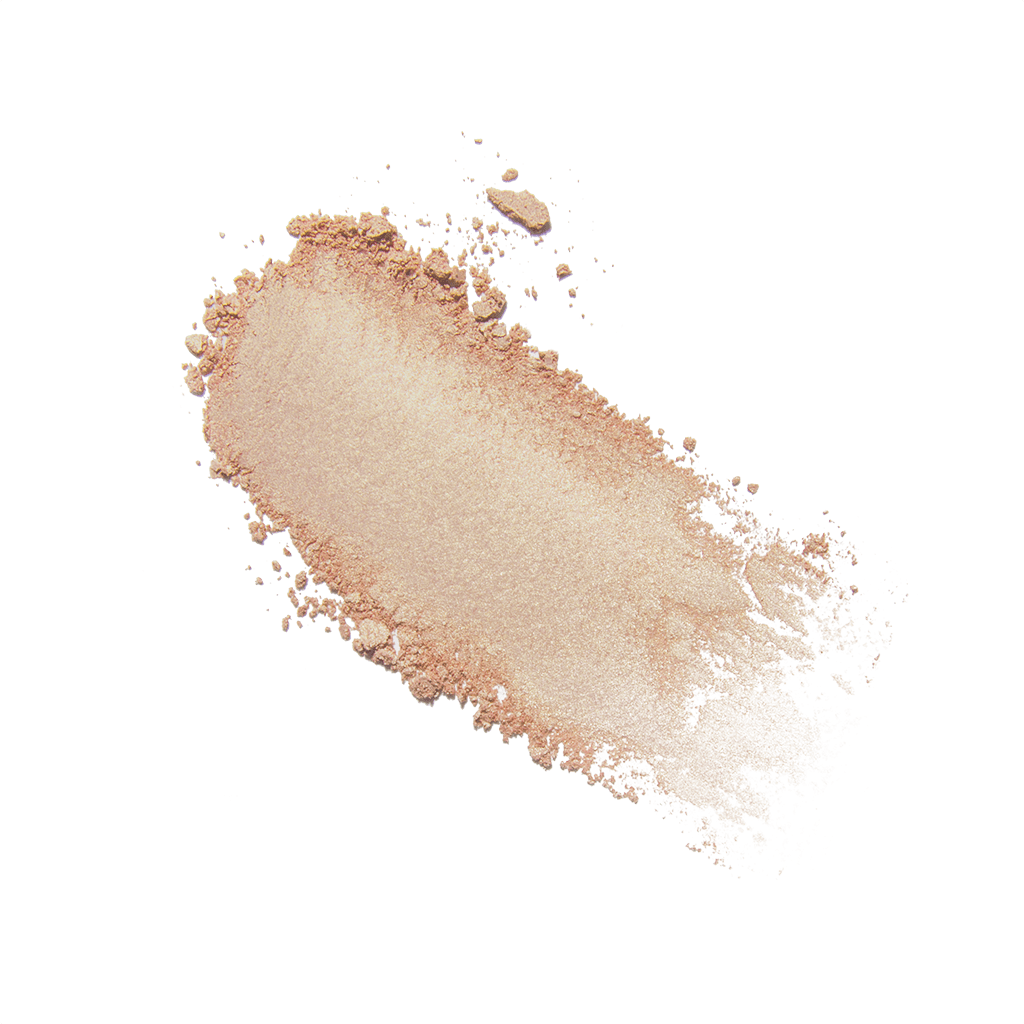 Gemmed Luminizer
Fruit Pigmented®

Natural

Vegan

Cruelty Free

Gluten Free
Stunning powder highlighters colored by fruit pigments and laced with light-reflecting gemstones like opal, pyrite, and moonstone to illuminate your skin.
Stunning powder highlighters use light-reflecting minerals and gemstones to create glowing, luminous skin. Colored from antioxidant-rich fruit pigments, and made with skin-softening avocado and cocoa butters. These radiant luminizers are laced with the superfine powder of multifaceted gemstones like sunstone, moonstone, pyrite, and opal.

Shade Chart

Rose Gold

A warm, peachy gold luminizer with golden yellow shimmer.

Moonstone Glow

An icy pink luminizer with white and lavender shimmer.

Directions

Apply luminizer with 100% PURE®'s Cruelty Free Blush Brush on the highest points of the cheeks, bridge of nose, and anywhere else you want to glow!

Every ingredient we use is beneficial, here are a few:

Sunstone

Sunstone is a natural mineral with sparkle.

Pyrite

Pyrite is a natural mineral with shimmer.

Australian Opal

Australian Opal is a natural gemstone with shimmer.

Moonstone

Moonstone is a natural gemstone with shimmer.

Labradorite

Labradorite is a natural mineral with shimmer.

Complete list of ingredients:

Oryza Sativa (Rice) Starch, Silica, Persea Gratissima Oil (Avocado Butter), Theobroma Cacao (Cocoa) Seed Butter, Extracts of Punica Granatum (Pomegranate), Vaccinium Macrocarpon Fruit (Cranberry), Fragaria Vesca Fruit (Strawberry), Rubus Idaeus Fruit (Raspberry), Prunus Serotina Fruit (Cherry), Prunus Armeniaca Fruit (Apricot), Prunus Persica Fruit (Peach) and Vitis Vinifera Fruit, (Cabernet Grapes) and Matricaria Chamomilla Leaf (Chamomile), Punca Granatum (Pomegranate) Extract, Lycium Chinese Fruit (Goji Berry) Extract, Tocopherol (Vitamin E), Mica (natural shimmery mineral), Labradorite (Natural Mineral Stone), Moonstone (Natural Mineral Stone), Australian Opal (Natural Mineral Stone), Pyrite (Natural Mineral Stone), Sunstone (Natural Mineral Stone), May Contain Iron Oxides.
Customer Reviews
products
best
shimmer
skin tone
tint
Love
quality
palettes
ones
things
Very pretty
I actually use this for an eyeshadow, it is very pretty and lasts forever
Rose Gold
I ordered this gemmed luminizer, but it ended up looking too close to my skin tone (i ordered the peach bisque healthy foundation), so I returned it. I am still giving it a 5 because the color is beautiful and has a nice shimmer. Also, the return process was so easy and was pleasantly surprised with their customer service! Amazing products and amazing service! Worth the money!
Moonstone Glow
Very pretty and shimmery in its container, but doesn't appear very well on my fair skin. It's a very faint shimmer, and I wish it was more visible.
Yassss
I ordered the rose gold shade. I like the formula as well as the color of this highlighter. I have tan/olive skin with a yellow undertone, and this looks really natural. Although there is not a high intensity "BAM" effect, it still looks nice. It is possible I am using too light of a hand, but when I swatch it, it looks gold, is noticeable, and not too much or fake looking. I would suggest this highlighter for those that use a little less makeup, want a more natural but still noticeable highlight, and don't do full faces everyday. Otherwise, this may not be intense enough for you.
Love it
Perfect amount of glow. I love the rose gold
Complete the Package
Continue Shopping →