Do You Really Need an Eyelash Curler?
How to curl eyelashes for bolder, more defined eye makeup looks
Posted on February 8, 2021
Written by: 100% PURE ®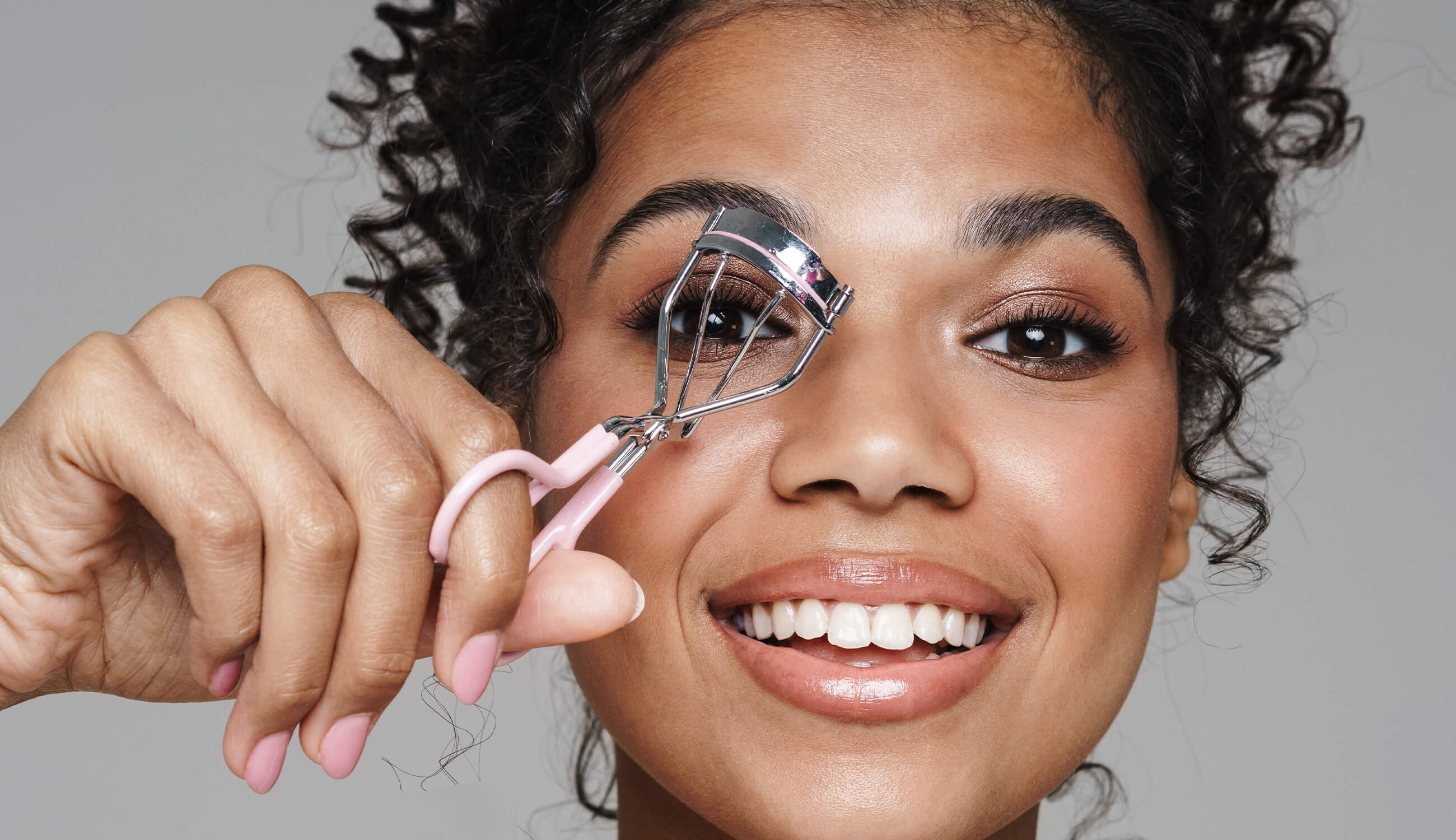 In the ever-growing world of beauty, there's never a lack of innovation. That's why so many beauty staples are constantly evolving and improving, like mascara!
Mascaras work hard to beautify and enhance our lashes. Some specialize in adding length while others are designed to boost volume. When you have a great mascara, you might think: "what else could I possibly need?"
As any makeup artist might tell you, adding an eyelash curler can work wonders for the overall effect of your mascara! And in fact, while a good mascara needs no assistance, you can unlock even more benefits by learning how to curl eyelashes beforehand.
5 Reasons To Use an Eyelash Curler
Let's talk about the benefits of using an eyelash curler. After that, we'll cover a few tips on how to curl your eyelashes like a pro.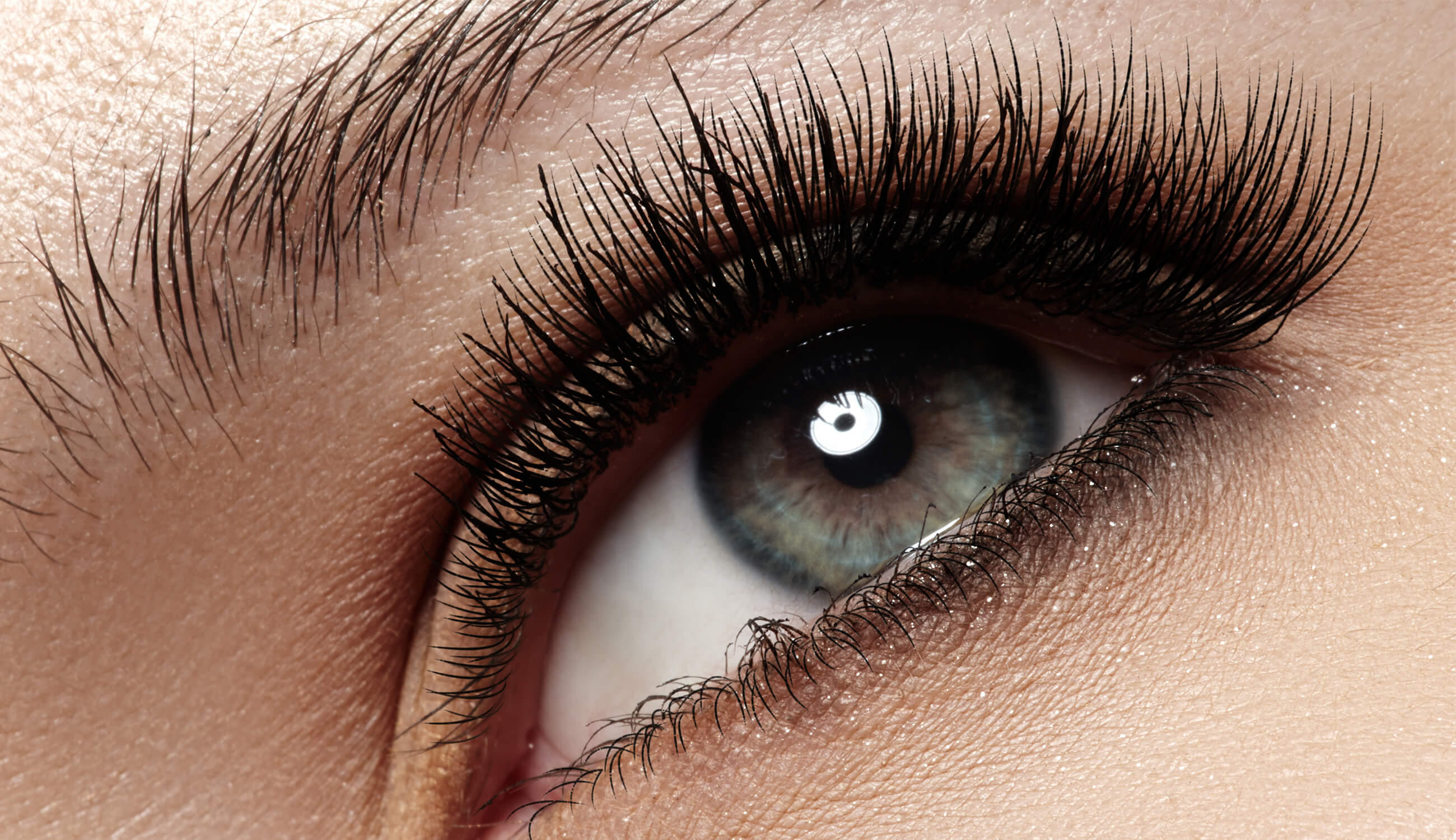 #1: Longer, Thicker Lashes
When you use an eyelash curler, the lashes will appear longer, more dense, and overall more defined. That means that the effects of ultra-lengthening mascaras like our Fruit Pigmented® Ultra Lengthening Mascara will be doubled.
#2: Bigger, Brighter Eyes
When an object has a thicker, bolder outline or border, that object is going to look naturally bigger. When you use an eyelash curler to position lashes outward and upward, you're left with bigger, brighter eyes. You can also use a white eyeliner to boost this effect!
#3: Amplified Overall Beauty
You wouldn't think the addition of an eyelash curler could have a huge effect on your overall look, but then again, eyes are the window to the soul! When your eyes look amazing, the rest of your features will follow suit. Curling lashes up and out amplifies the benefits of mascara, resulting in a more vibrant appearance.
#4: Defined Lash Shape
When you know how to use an eyelash curler, you don't just have control over the length and thickness over your lashes – you can sculpt the shape of your lashes, too!
When different techniques are used to curl lashes, you can add more 'weight' to the corner lashes by adding more pressure. This can create a more defined shape to your outer corners, resulting in a more cat-like effect.
#5: Bare, Beautiful Lashes
For no-makeup looks you can skip the mascara and instead, shape and sculpt your lashes with an eyelash curler. This is great for days when you want to rock a subtle look, whether it's because you're at home all day, or your eyes are feeling extra sensitive. It will also cut down on makeup removal in your evening routine!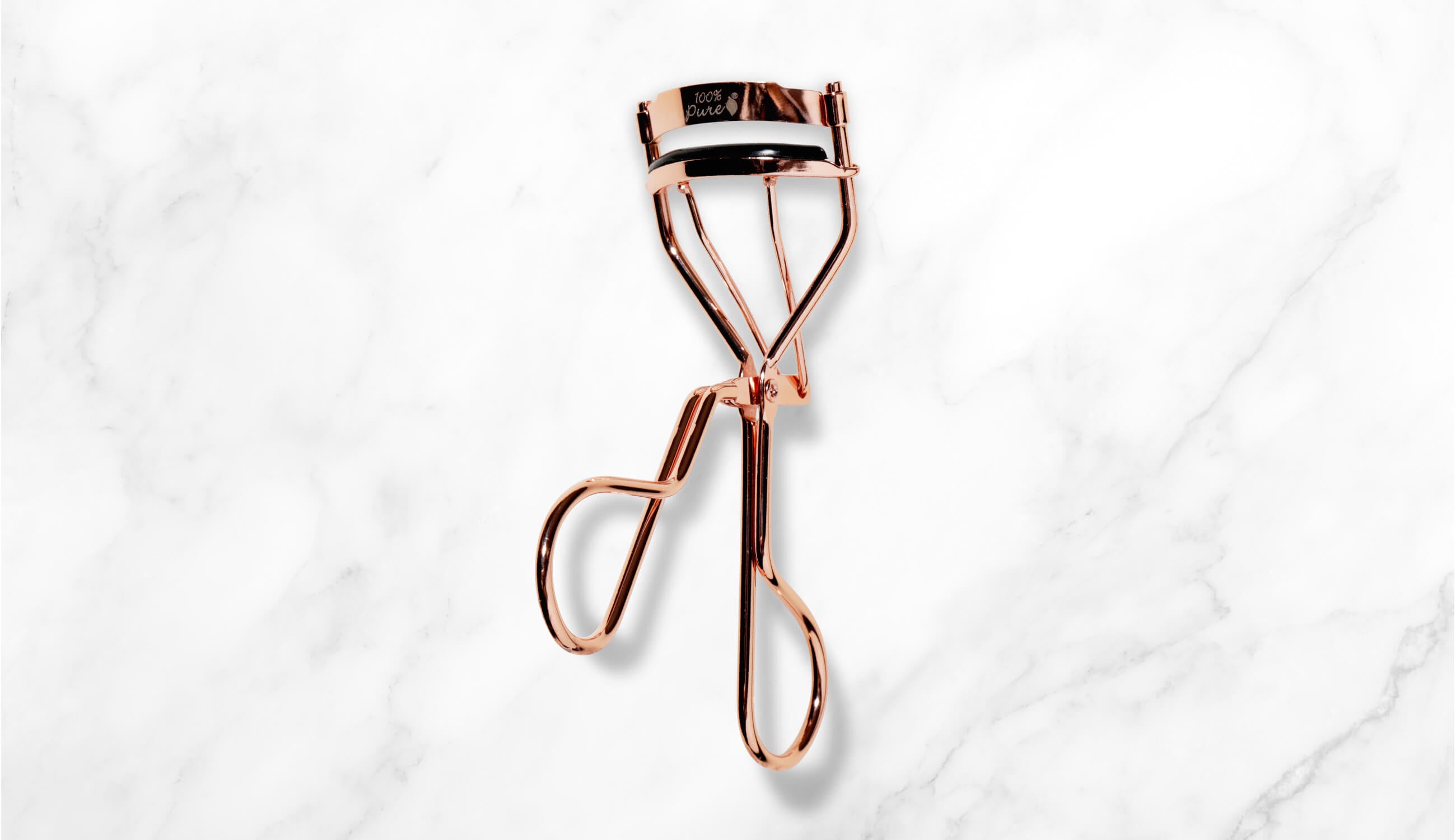 How to Curl Eyelashes With an Eyelash Curler
If you're unfamiliar with how to use an eyelash curler, don't worry--you're not alone! To those who've never used one, an eyelash curler can seem like a tricky contraption. Stick with us: we'll show you the ropes!
First of all, it's important that you have a reliable eyelash curler that's been designed with high-performance materials.
Our limited edition Eyelash Curler makes it easy to enhance the length of your lashes, bringing the performance of your mascara to its truest potential. With its stainless steel body and rubber guard, you can rest assured that this gadget will bring comfort and durability, with the added benefit of stylishness thanks to its stunning rose gold finish.
How to curl eyelashes:
First make sure that your eyelash curler is completely clean and free of residue. You can do this by swiping a cotton round soaked in micellar water over the rubbed guard. This will remove any dried mascara leftover from previous use.

Hold up the eyelash curler to your eye, handle pointing downward. With the thumb and index finger in each loop, open the tool until it's fully extended.

Position your lashes between the two clamps, aiming right below the lash root. Get as close to the follicle base as you can without pinching your eyelid.

Gently close the clamp onto your eyelashes until you feel the slight pressure of the rubber guard. Make sure to do this step slowly, so you'll be able to tell if you're too close.

Once the clamp is in the fully closed position, be careful not to wiggle or tug the eyelash curler. Hold it there for 5 seconds, then carefully release.

Follow up with an application of mascara. You can use whatever kind you like, but we love the look of a lengthening mascara for a touch of boldness.
PRO TIP: After step 6, you can add a few more coats of mascara if desired. However, you should avoid using the curler again once lashes have been coated with mascara. This can lead to clumped lashes, tugging, and breakage.
We carefully hand-select products based on strict purity standards, and only recommend products we feel meet this criteria. 100% PURE™ may earn a small commission for products purchased through affiliate links.
The information in this article is for educational use, and not intended to substitute professional medical advice, diagnosis, or treatment and should not be used as such.
Sign up to our email newsletter for more blog updates and exclusive discounts.
< Older Post | Newer Post >