It's Time to Talk About Alcohol Denat
Why this common cosmetic ingredient deserves a second look before getting a spot in your routine
Posted on February 5, 2021
Written by: 100% PURE ®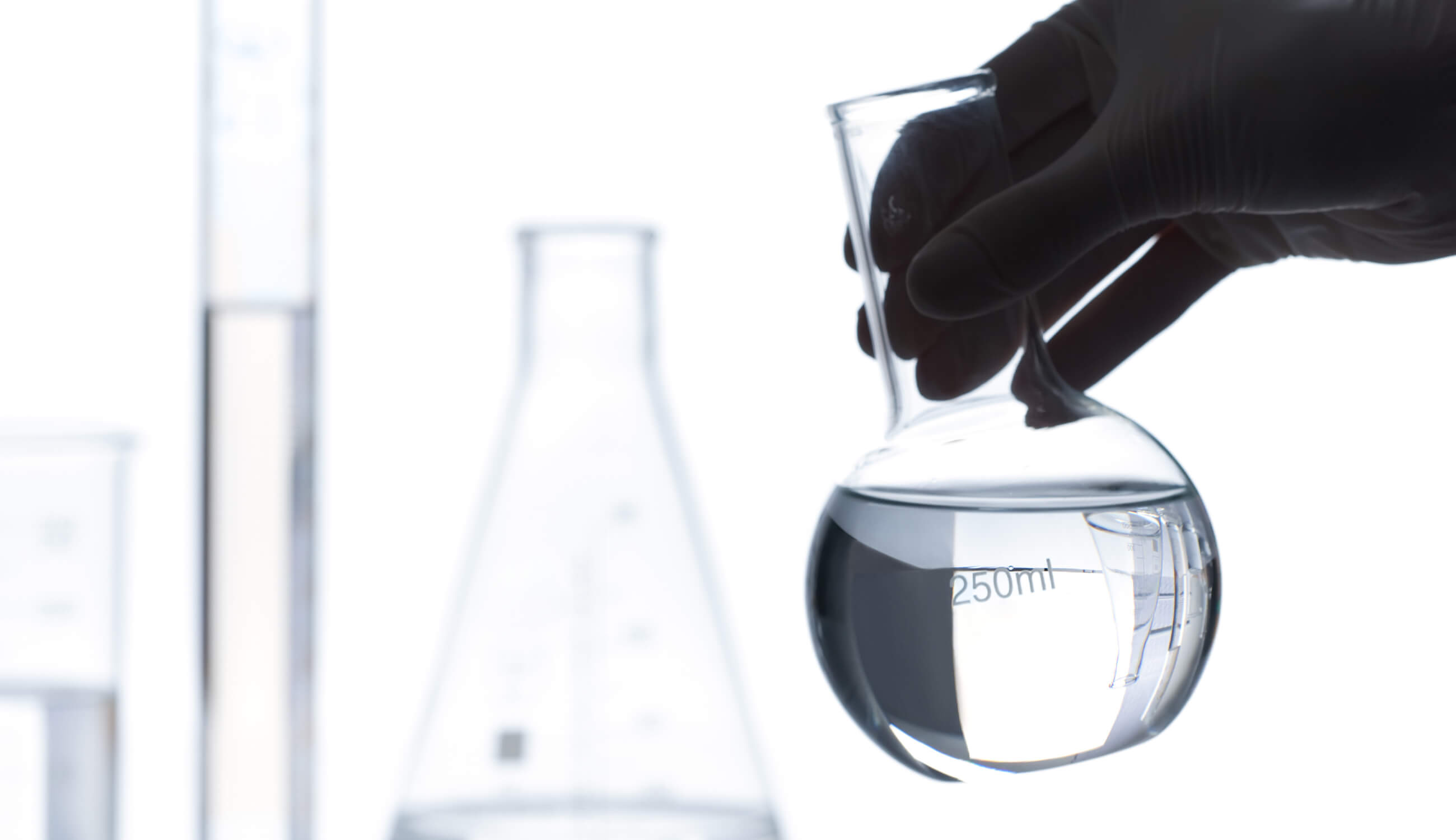 Hold up – there's alcohol in this? Depending on what we're talking about, that could be a good thing. But in this case, we're turning a microscope on skin care, and everything we know about alcohol denat.
Turns out, there is alcohol lurking in most of our mainstream beauty products and we didn't even know it: denatured alcohol, or alcohol denat. Alcohol denat isn't a filler or a fluff ingredient; it actually has a purpose in cosmetic products. The problem is that this ingredient can come with quite a few downsides that are, simply put, deal breakers for us.
Here's the lowdown on this common ingredient, and why we're keeping it far away from our skin.
What Is Alcohol Denat?
Denatured alcohol is ethanol, with additives added to it for industrial purposes. It is commonly used in skin care to ensure formula stability, emulsify ingredients, enhance skin absorption, or to preserve the product.
In some cases, alcohol denat is crucial to the performance of the product. While we wholeheartedly agree that all of these elements are important in terms of creating a quality skin care product, we also happen to know that there are alternative ingredients that are better for our skin.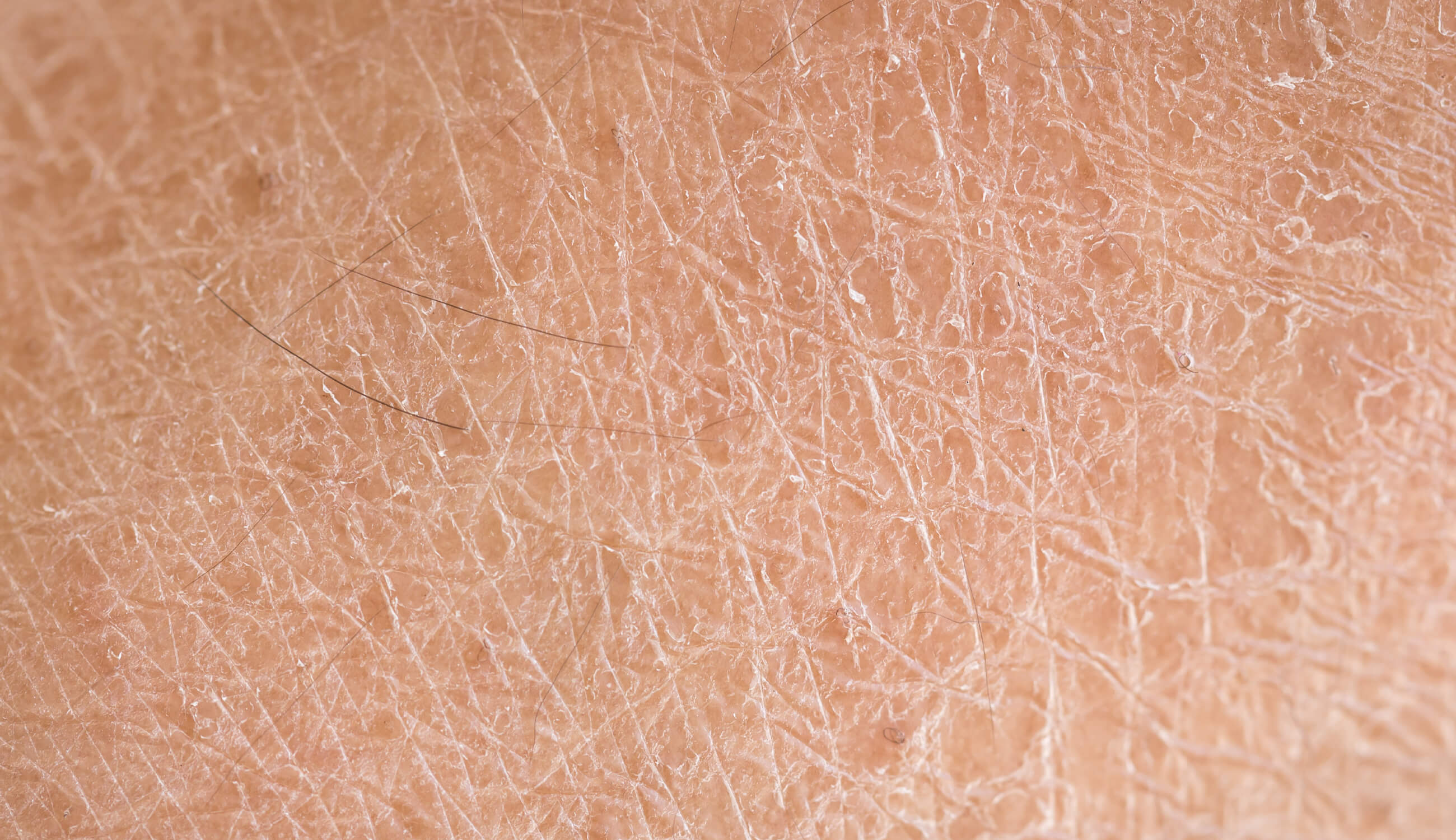 Why Is Denatured Alcohol Bad for You?
At its most basic function, alcohol denat goes against everything healthy skin wants and needs. Our skin needs a healthy acid mantle, hydration, some native oils for moisture and protection, and overall balance.
Here comes denatured alcohol, sucking the hydration right out of our skin and leaving it vulnerable. We're talking about visible skin irritation, enhanced signs of aging, and increased likelihood of a breakout.
Alcohol Denat for your skin type
If you thought that news was bad, here's what's worse: depending on your skin type, denatured alcohol could be even more harmful. Oily skin, for example, is already working at an imbalance; either your skin is predisposed to excess oil secretion, or an external element is creating this surplus of sebum.
Denatured alcohol further swings the balance by communicating to our skin that we *need* more oil, that something is causing us to dry out and to send oil to our rescue. Over time, oil sticks around and turns into a blackhead or blemish and before you know it, we're using more clarifying products to try and restore our skin, all the while putting at risk for a recurring breakout.
Is dry skin your concern? If so, you've probably already experienced the drying and irritating effects of alcohol firsthand. Outdated toners and astringents feature tons of alcohol, burning and irritating the skin on contact. Using alcohol denat can cause flaking, irritation, and other complexion issues.
While any skin type experiences breakouts, dry skin is at a particular risk. Not only is dry skin in a perpetual subtle state of irritation, but dead surface skin is more common and is very likely to clog pores. Particularly dry skin that has been recently exposed to alcohol is essentially primed to better receive acne causing bacteria.
Since our skin is always working to achieve balance, something that is as severely drying as denatured alcohol is certainly not going to help. Once our skin is in a chronically dry state, it is really hard to restore that sebum balance – especially if alcohol denat is still lurking in some of our skin care products.
Despite the antibacterial and textural benefits of alcohol denat, we think these side effects are worse!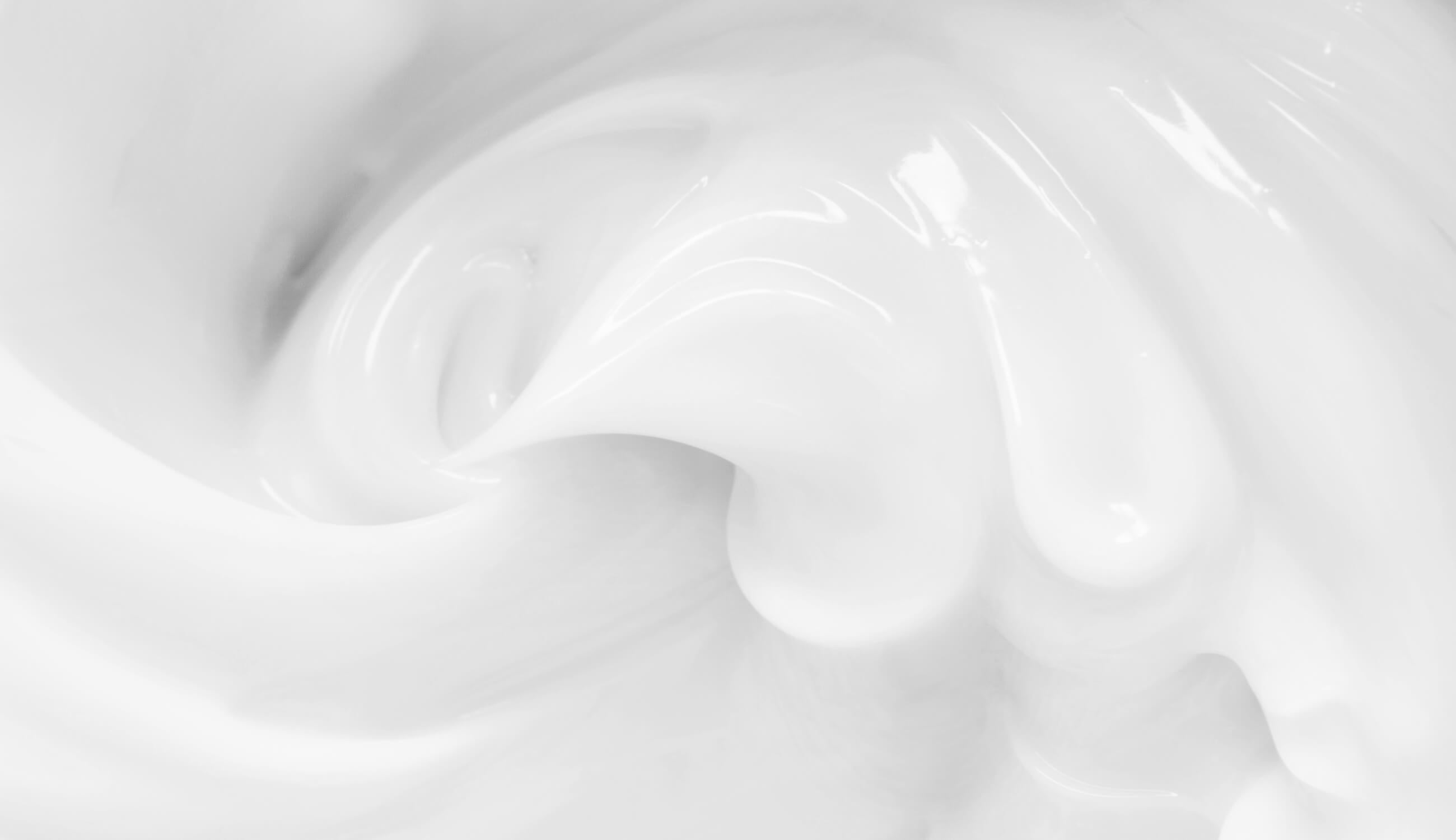 Sensitive Skin and Alcohol: Do's and Don'ts
When using denatured alcohols, those with sensitive skin are more at risk for irritation, breakouts, and dry skin. But does that mean sensitive skin types should avoid all alcohols? That really depends on how your skin reacts to those alcohols, which can vary person to person. The ingredient placement (percentage) on product labels is also a factor.
Some sensitivities are related to specific ingredients, while others can be triggered by almost anything. For extremely sensitive skin, you may find that certain products containing alcohol do not irritate your skin. This is likely because the percentage is very low, and is balanced by other emollients and buffering agents.
Likewise, the lower the alcohol is on the ingredients list, the lower the concentration and the less irritating it will be on the skin.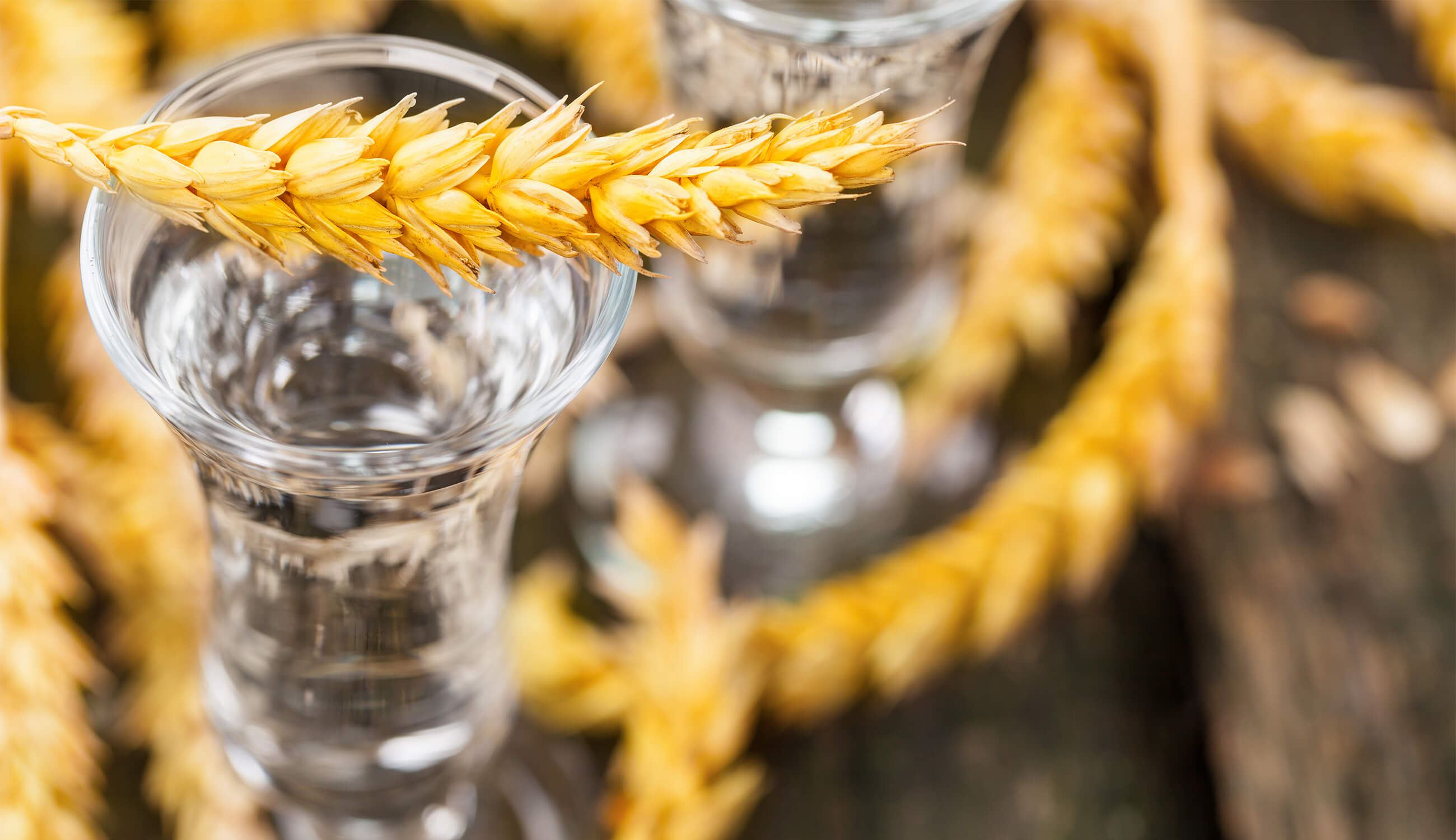 Clean Alternatives to Alcohol Denat in Skin Care
Remember how we shrieked at the thought of alcohol on our skin? Plot twist: some alcohols in skin care are actually safe! It turns out that certain types of alcohol are perfectly upstanding members of the skin care community. In small amounts, some are beneficial for any skin type – even dry skin – as they promote a gentle texture and help keep ingredients stable.
Many types of alcohol can be naturally derived. These types of alcohols, known as fatty alcohols, are non-irritating and less sensitizing to skin. You might see these labeled as cetyl, stearyl, and cetearyl alcohol. These will often be coconut oil based, or derived from other vegetable oils.
These clean alcohol alternatives are especially useful as emulsifiers: a component that helps to properly blend and balance ingredients in a formula. They also create a thick, luxurious texture that makes them easy to blend into skin.
Likewise, these alcohols can also enhance the absorption of other ingredients like retinol and vitamin C, and help the stability and shelf-life of these ingredients in products.
Products Made with Alcohol Denat Alternatives
While denatured alcohols have useful properties as preservatives and astringents, there are many natural and safe alternatives that can be used in their stead. Here are a few products that include gentle, plant-based alternatives to denatured alcohols.
Ethyl alcohol – produced from the distillation of grains like barley, wheat, and rye. Used to help create a thick, luxurious texture in products. Can also help other ingredients better penetrate your skin, or can function as a preservative.
Products with ethyl alcohol:
Vanilla Bean Whipped Body Butter
An ultra rich blend of cocoa, shea, and avocado butters scented with Vanilla Bean. A true body care indulgence that blankets dry skin in deep, decadent moisture.

Hand Sanitizer Spray
This FDA compliant, quick-drying sanitizer helps reduce disease-causing bacteria with essential oils and 62% ethyl alcohol.

Lavender Body Cream
Luxuriously creamy body lotion enriched with potent anti-aging vitamins and antioxidants for softer, more supple skin.
Cetearyl alcohol – a fatty alcohol that helps natural shampoos and conditioners to smoothly move through your hair. This vegetable-derived ingredient doesn't behave like the traditional drying alcohols, which can strip and dry out your strands.
Products with cetearyl alcohol:
Glossing Conditioner
Revitalizing conditioner that restores natural vibrancy and shine, without stripping moisture or color. Vitamins and botanicals return strength and hydration to hair, while adding bounce and body.

Super Fruit Oil Nourishing Eye Cream
Featuring nourishing super fruit oils, our delicious-smelling eye cream moisturizes the eye area, encourages cellular repair, and lessens the appearance of crow's feet.
Benzyl alcohol – derived from fruits like apricots and cranberries, this multi-functional ingredient can be used in product formulation as a preservative or a stabilizer. It can have antioxidant effects, and help to optimize skin care formulas so that they can better perform for your skin.
Products with benzyl alcohol:
BB Cream
A lightweight yet creamy formula that provides moisture and dewy, luminous finish. Features buildable medium to full coverage, and the refreshing aroma of pore-refining lavender essential oil.

Rose Micellar Cleansing Water
This ultra gentle cleansing water uses skin-softening oil molecules to lift away dirt, oil, and debris. Skin-soothing chamomile, cornflower, and rose make this hydrating formula feel cool and calming on the skin.
So, what have we learned about alcohol denat? First, that we need to look at ingredient placement on product labels. Most ingredients are listed in descending order from highest concentration down to least concentration, up to a point.
The most important rule of all is to listen to your skin. The way our skin reacts and behaves is the best indicator of if a product works for us or not. It all comes down to how comfortable we feel in our own skin!
We carefully hand-select products based on strict purity standards, and only recommend products we feel meet this criteria. 100% PURE™ may earn a small commission for products purchased through affiliate links.
The information in this article is for educational use, and not intended to substitute professional medical advice, diagnosis, or treatment and should not be used as such.
Sign up to our email newsletter for more blog updates and exclusive discounts.
< Older Post | Newer Post >