The Best Hyaluronic Acid Products for Acne
Hydration and healing go hand in hand in these acne treatments
Posted on February 5, 2021
Written by: 100% PURE ®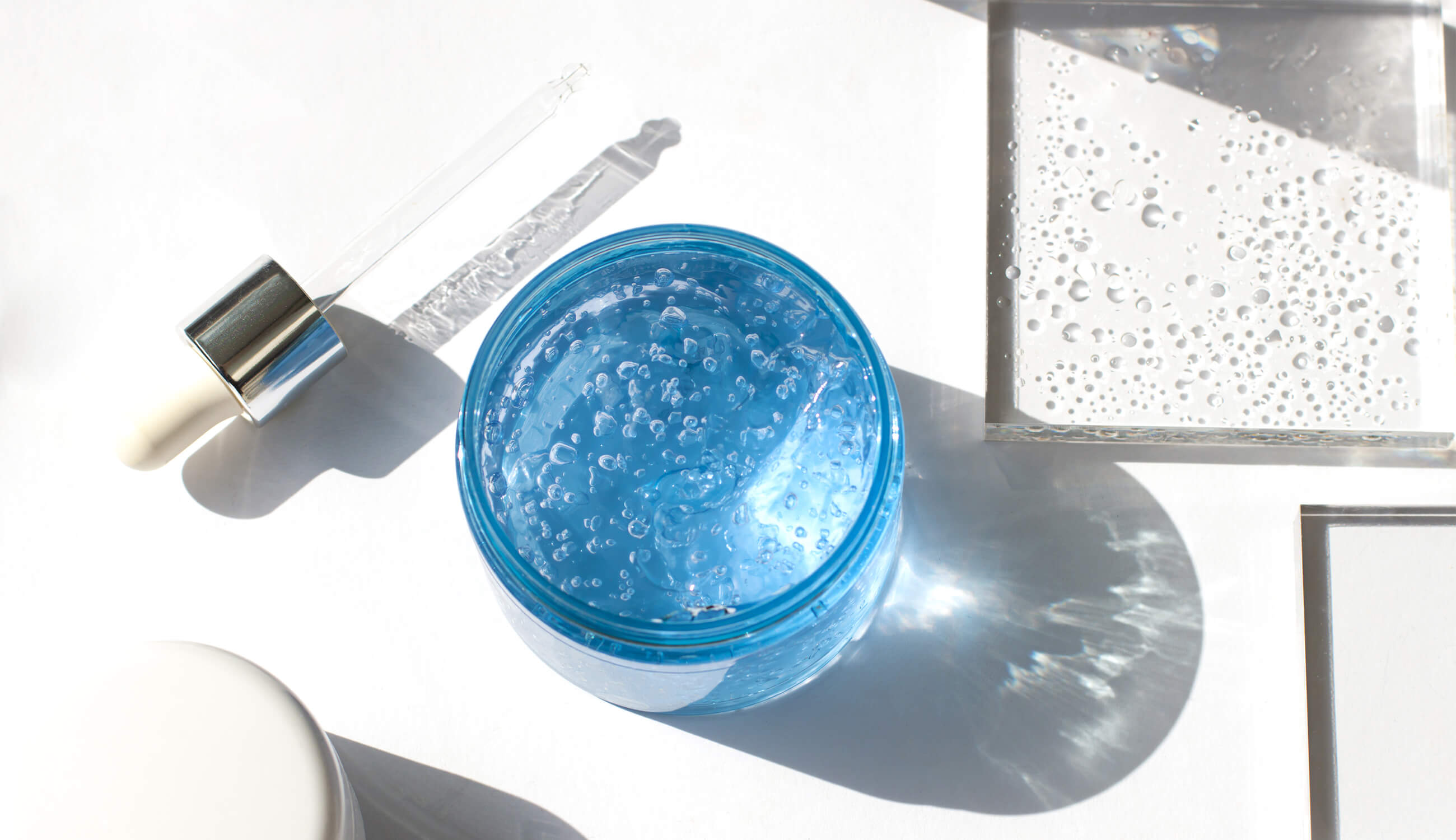 For years, you've been seeing it everywhere: hyaluronic acid. What used to be a trendy ingredient is now a staple in skin care. Typically, hyaluronic acid is found in products marketed for their hydrating powers. But have you heard about the benefits of hyaluronic acid for acne?
Which Skin Types Can Use Hyaluronic Acid?
Hyaluronic acid is supremely hydrating for your skin. Its most impressive claim to fame is an ability to hold up to 1,000 times its weight in water. It easily penetrates into skin, making it the ideal hydrating ingredient for most skin types.
When it comes to the many benefits of hyaluronic acid for acne, one of the most important things to know is that it's totally non-comedogenic. Hyaluronic acid can actually protect the skin by enforcing the lipid barrier, which is helpful for acne-prone skin.
For those with oily skin, hyaluronic acid makes the perfect moisturizing agent. When you have oily or acne-prone skin, it can be hard to find a balance: so many moisturizers end up clogging pores. But just as many products strip the skin, kicking oil production into hyperdrive.
Since hyaluronic acid is so lightweight, and penetrates so easily into the skin, it makes the ideal hydrating agent for oily and acne-prone skin.
If you're looking for a quick and dirty list with the best hyaluronic acid products for acne, you've come to the right place. We've compiled a list of the best clean, non-toxic skin care formulas for banishing acne breakouts.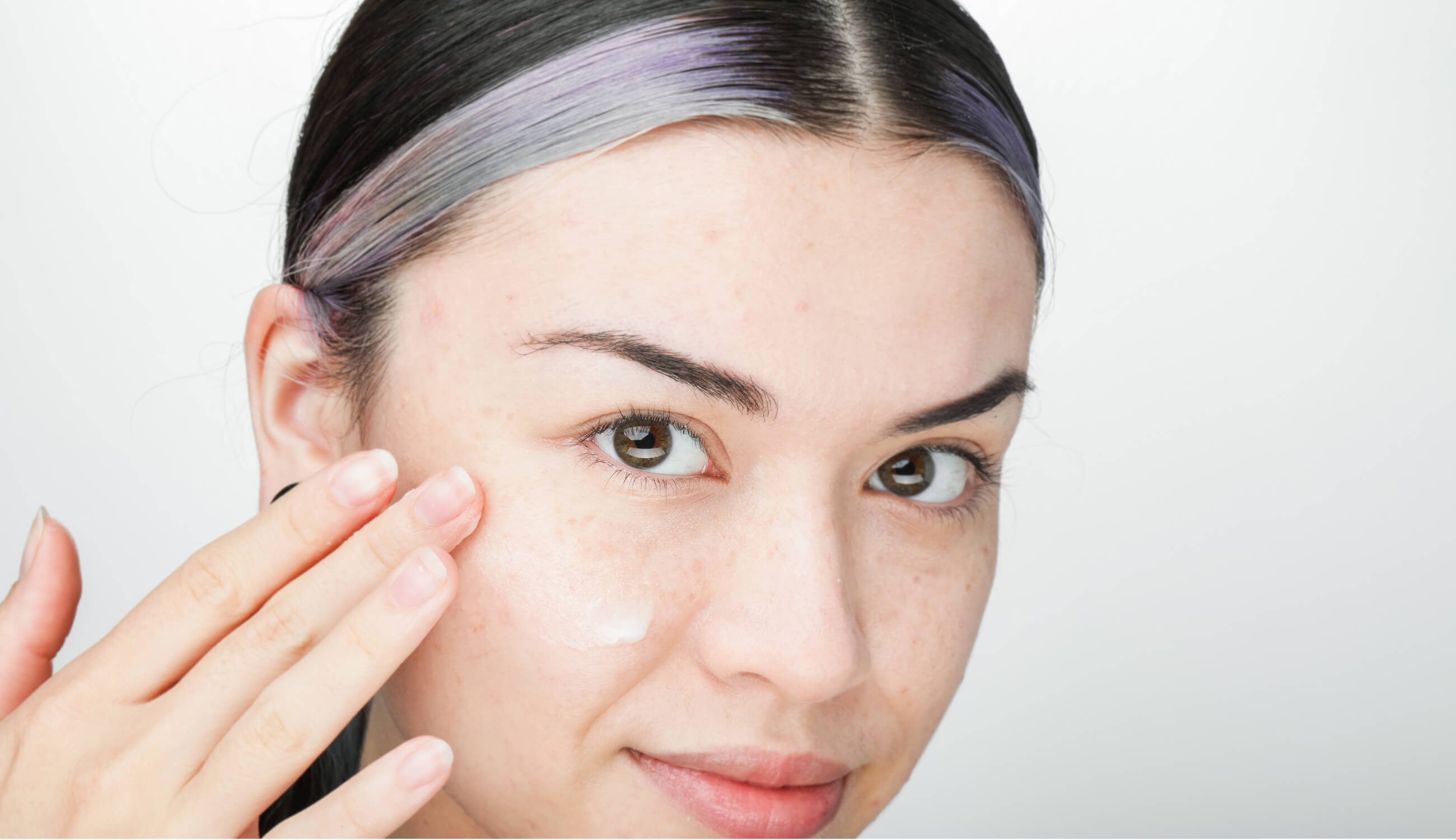 Clean & Natural Hyaluronic Skin Care Products for Acne
Aside from its benefits for acne-prone skin, one of our favorite things about hyaluronic acid is that it can be sourced from plants! In other words, hyaluronic acid can make an ideal ingredient for vegan, cruelty-free formulas.
If you're not sure where to start, here are some of our favorite vegan, cruelty-free skin care products that use hyaluronic acid for acne.
100% PURE™ Niacinamide Boost
When you pair hyaluronic acid with niacinamide, you get a duo that's incredibly effective yet gentle enough for even the most sensitive skin.
While hyaluronic acid hydrates and restores, niacinamide works to minimize the appearance of pores while keeping excess oil in balance. And with this waterless formula, you can use the Niacinamide Boost anytime you need an extra-concentrated treatment, minus the irritation.
Goop G.Tox Malachite + AHA Pore Refining Toner
If AHAs have irritated your skin in the past but you're still not giving up on the search, this toner from Goop may be well worth a try.
This pore-refining toner uses a blend of malic, phytic, and fruit acids alongside detoxifying malachite to help purify pores and promote cell turnover. And with the addition of hyaluronic acid and niacinamide, this toner's been formulated to provide hydration and nourishment for sensitive and acne-prone skin.
Pai All Becomes Clear Blemish Serum
With the addition of soothing zinc and antibacterial copaiba (a tree resin), this serum is a prime example of employing hyaluronic acid for acne-prone skin. It was specifically created with acne-prone skin in mind, hence the deep lineup of soothing ingredients. This formula was designed to diminish shine and reduce pore congestion, while maintaining skin's delicate moisture barrier.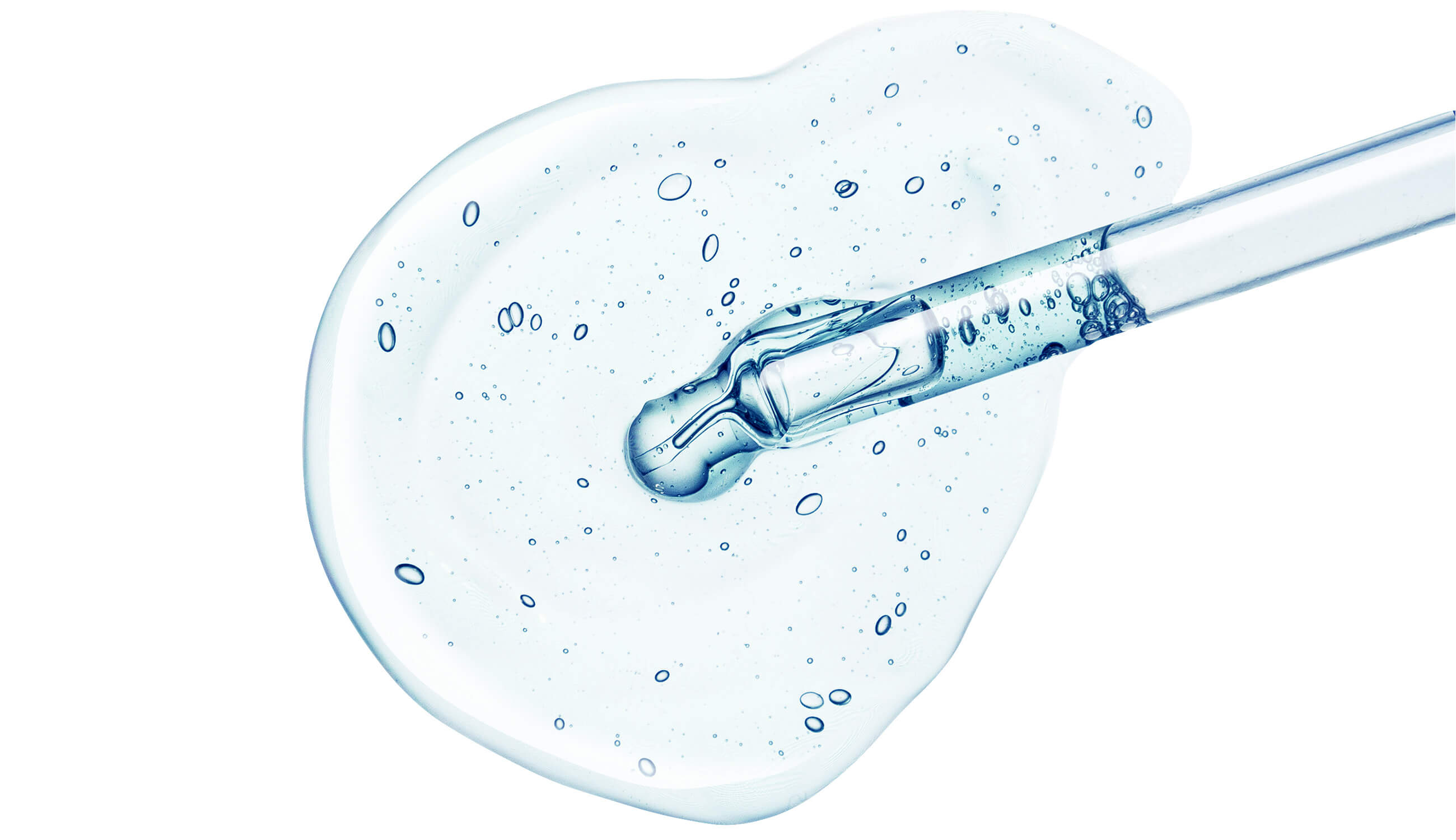 Drunk Elephant B-Hydra™ Intensive Hydration Serum
This hydrating serum has perfected the art of quenching dry skin. It also helps to improve texture and tone with the help of pineapple ceramides, provitamin B5, and hyaluronic acid. For acne skin types, this means smoother, more balanced skin.
Drunk Elephant is known for their meticulous attention to pH levels. For optimal skin health, the ideal pH level is 5.5, so it's been theorized that products with a similar level will do your skin the most favors, with less damage. This serum has a pH level of 5.7, which makes it more ideal for your skin's microbiome – something that inflamed, acne-prone skin needs help protecting.
Suitable for oily and acne-prone skin types, this serum helps boost luminosity, improve skin barrier function, and deliver intense hydration.
Odacite Aloe + Immortelle Hydra-Repair Treatment Mist
If you're looking for a simple, soothing formula that you can take anywhere, this treatment mist should fit the bill. A calming combination of hyaluronic acid and aloe vera spells a double-whammy for acne, inflammation, and dry or dehydrated skin.
While it may be heavily associated with burn relief, aloe can also do wonders for acne-prone skin. This is thanks to its antibacterial properties, and an ability to encourage the production of elastin fibers. This can help promote skin regeneration, which works to lessen the damage left by acne scars and craters.
Soothing chamomile and rose water are added for their anti-inflammatory properties, which can work wonders for calming acne-prone skin.
Alpyn Beauty PlantGenius Creamy Bubbling Cleanser
For those tired of stripping, dehydrating acne cleansers, this creamy lather is like champagne for the skin: light, bubbly, and oh-so indulgent. With a blend of papaya, pomegranate, glycolic and lactic acids, this cleanser works to refine and purify the pores.
With help from hyaluronic acid and ceramides, this cleanser is still incredibly gentle on skin. It restores suppleness and glow to tired skin, while gently removing makeup and impurities.
We carefully hand-select products based on strict purity standards, and only recommend products we feel meet this criteria. 100% PURE™ may earn a small commission for products purchased through affiliate links.
The information in this article is for educational use, and not intended to substitute professional medical advice, diagnosis, or treatment and should not be used as such.
Sign up to our email newsletter for more blog updates and exclusive discounts.
< Older Post | Newer Post >