Where Will Peptides Work Best in Your Routine?
Exploring benefits of peptide eye cream, lip treatments, and more
Posted on November 23, 2022
Written by: 100% PURE ®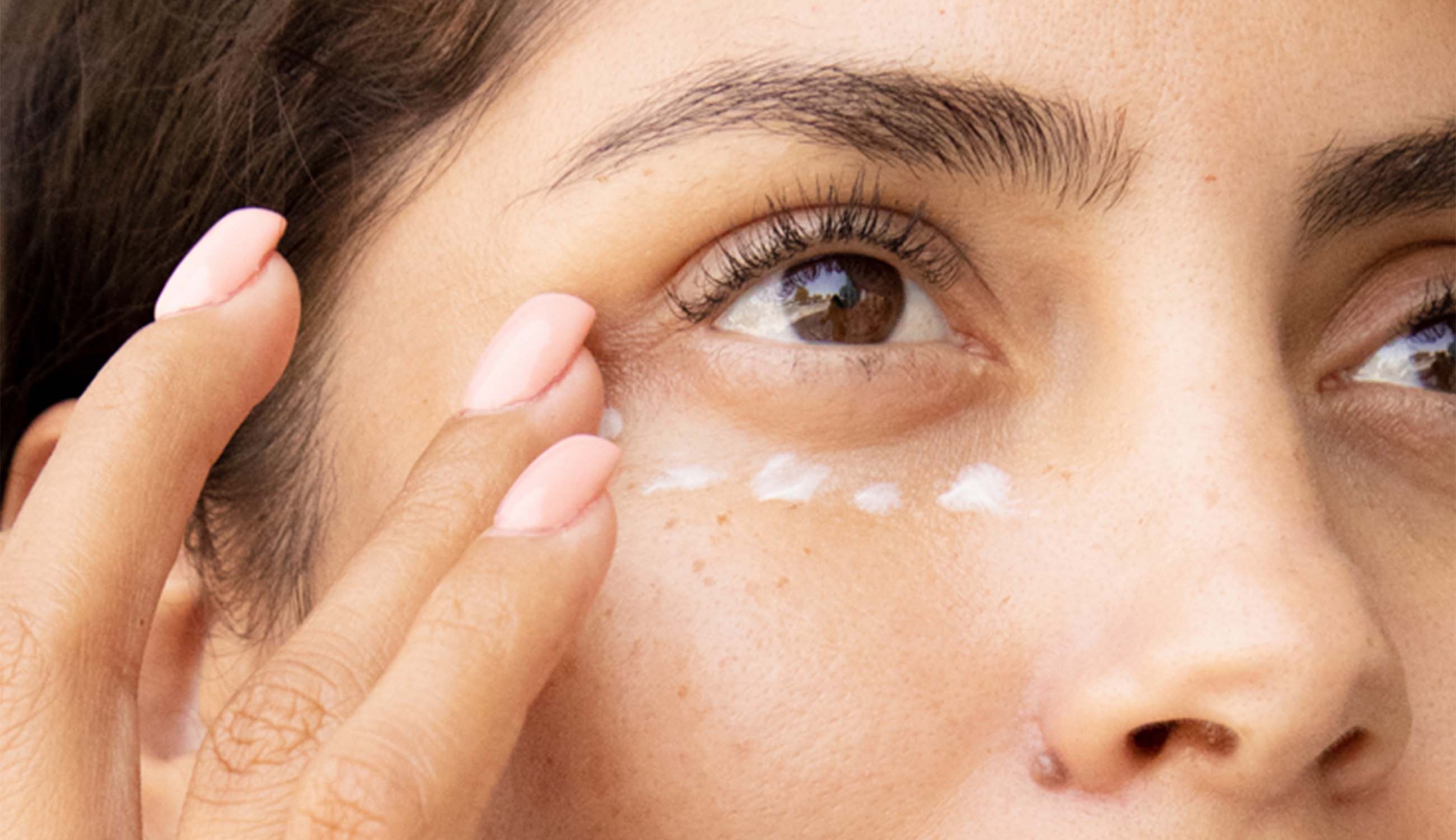 Just when it seems beauty buzzwords are not dropping as fast as viral memes, another one is trending before it even hits your 'gram or 'For You' page. This scroll around, we have peptides and peptide eye cream: wait until you hear what these skin heroes can do!
As skin care continues to innovate, something not so new has been filling the shelves. But they're not just in serums and moisturizers, they're even in coffee creamers and supplements: we're talking about collagen peptides! Although they have been floating around in the skin care world for decades, the emerging research on the benefits of peptides is still quite recent.
So, what are these anti-aging powerhouses and where do they work best in your skin care regimen? Is peptide eye cream a must-have? Most importantly, do collagen peptides really give you plump, youthful-looking skin? Let's find out!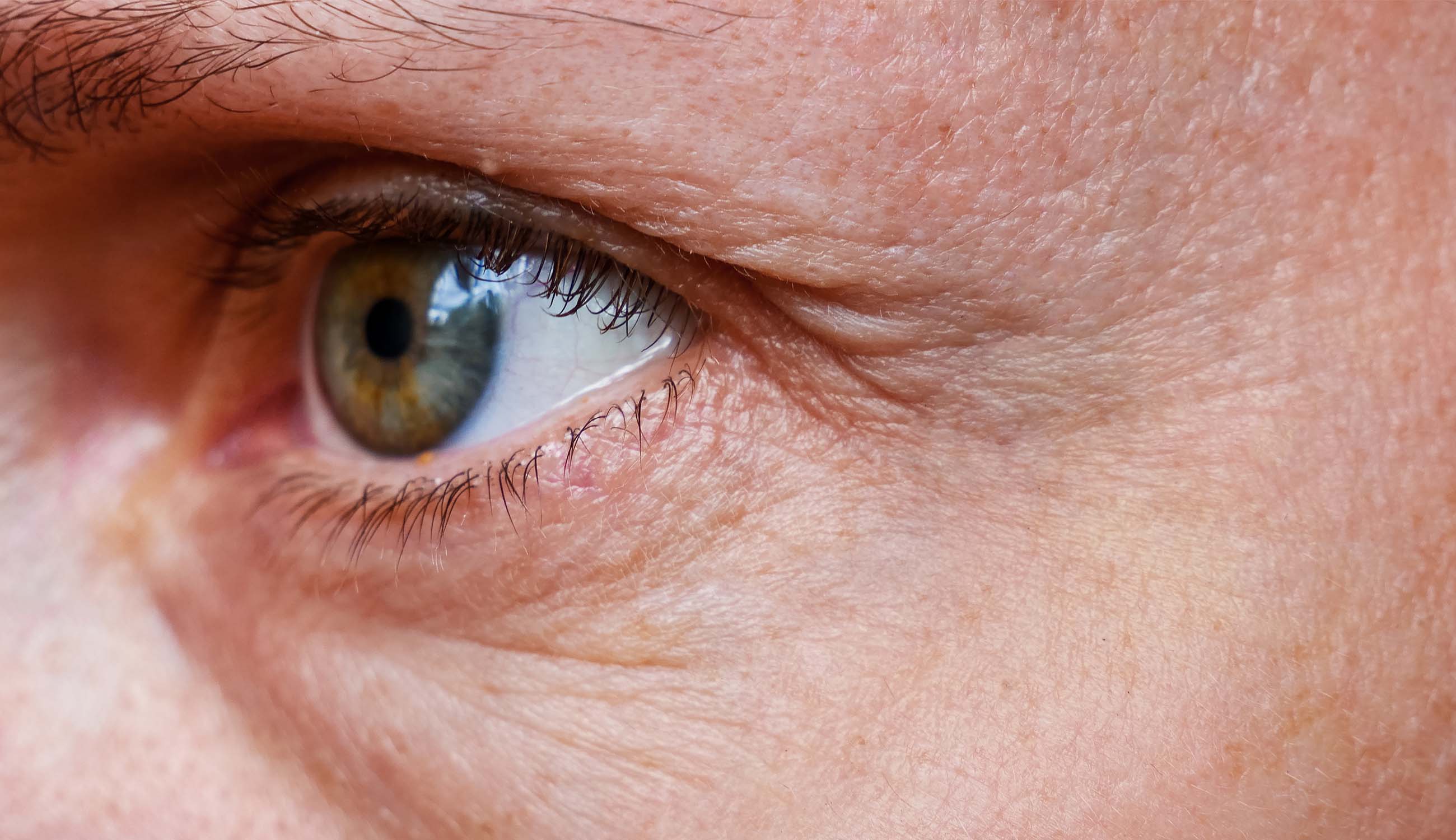 What Are Peptides and How Do They Help Your Skin?
You have probably heard of peptides or perhaps you've seen them listed on countless product packages, but you may have no idea what they actually do. Peptides, also known as collagen peptides, are basically a short chain of amino acids. Amino acids are the building blocks of proteins, including keratin, elastin, and, mostly, collagen. These are responsible for the skin's texture and strength.
Think of peptides as tiny couriers to our skin cells, sending messages that enable them to communicate more efficiently. These messages direct skin cells to hold their horses on the signs of aging and to encourage layers of skin to act younger for plumper, rejuvenated-looking skin. Let's keep these messengers around!
Since peptides are teeny-tiny amino acid chains, they can penetrate the outer layer of skin and perform some anti-aging magic to deeper layers of our dermis. Peptides stimulate skin to make more collagen. That helps reduce fine lines and wrinkles and helps make skin feel tauter. These tiny but mighty ingredients also promote cellular repair, hydrate the skin, and provide antioxidant protection.
While most peptides in skincare are not vegan, we've made all of our peptide products completely plant-based, made from quinoa! And one of our newest skincare products featuring vegan peptides is our Mushroom Peptide Serum.
With mushroom powder, quinoa peptides, and sodium hyaluronate, this serum is our most nourishing one yet. Medicinal mushrooms are rich in polysaccharides that deeply plump and hydrate the skin, while peptides reinforce the skin barrier and sodium hyaluronate provides a burst of hydration.
But when you're looking for some serious quenching for your skin, look no further than our Seaberry Moisturizer.
This moisturizer creates profound hydration in the skin, thanks to phytonutrient-rich seaberry fruit, quinoa peptides, and powerful botanicals like orchid, alpine rose, and raspberry ketones. Seaberry provides repairing properties, while bakuchiol and plant stem cells promote smoothing and radiance.
Peptides also lend their hydrating properties to our Puristry Flower Toner, which uses floral hydrosols like rose water to quench drained skin cells while de-puffing and reducing redness.
Newsletter
Subscribe
for more blog updates and exclusive discounts
Peptide Eye Cream Benefits
Peptides are great in a skin care routine to help with collagen regeneration. Since these peppy skin heroes help address fine lines and wrinkles, a great place to start using peptides is in an area that often shows the first signs of aging – our eyes.
Since our eye area is getting a constant workout every time we blink, squint at sharp sunlight, or tug at the outer corner to get that perfect winged eye liner, it's important to opt for a peptide eye cream that helps protect the skin around the eyes and keep the signs of aging at bay – something peptides are great at!
And as a bonus, peptide eye cream joined with other skin-crusading ingredients like vitamin C or in our case, retinol, will have amazing results! The best retinol eye cream features smaller molecules and faster-absorbing ingredients, making it ideal for the smaller pores of your eye area.
This peptide eye cream also contains Pentapeptide-48. This is a vegan and clean synthetic blend of 5 ("penta") peptides, making this peptide eye cream even more worth splurging on.
Peptide Benefits for the Lips
Now we've seen the benefits of peptide eye cream, but what about peptides for our lips? Perky, plump lips that you can blow a kiss with seem to be a beauty trend that never goes out of style. But as we age, just like our collagen production declines, this also affects the color and volume of our lips. Your pucker can end up very dry, thin, or your top lip does a disappearing act when you smile.
The great news is that just as peptide eye cream benefits the delicate eye area, collagen can plump lips. And when skin is plumper, the appearance of fine lip lines will be less visible.
Hopefully, we've painted a picture of just how powerful peptides and peptide eye cream can be! While we know peptides are essential throughout the body for biological functions, they can actually be quite effective in skin care, especially if you're looking to improve your skin's firmness.
However, it's important to choose where peptides will work best in your skin care regimen. Start with peptide eye cream and peptides for lips. Then, gradually move into serums and moisturizers for the purpose of promoting plumper, more youthful skin all-around.
We carefully hand-select products based on strict purity standards, and only recommend products we feel meet this criteria. 100% PURE™ may earn a small commission for products purchased through affiliate links.
The information in this article is for educational use, and not intended to substitute professional medical advice, diagnosis, or treatment and should not be used as such.
Sign up to our email newsletter for more blog updates and exclusive discounts.
< Older Post | Newer Post >