A Quick Reminder on Why Everyone Loves Vitamin C
Celebrating this citrus celeb for National Vitamin C Day – plus how to use this potent antioxidant for firmer, glowing skin
Posted on April 4, 2023
Written by: 100% PURE®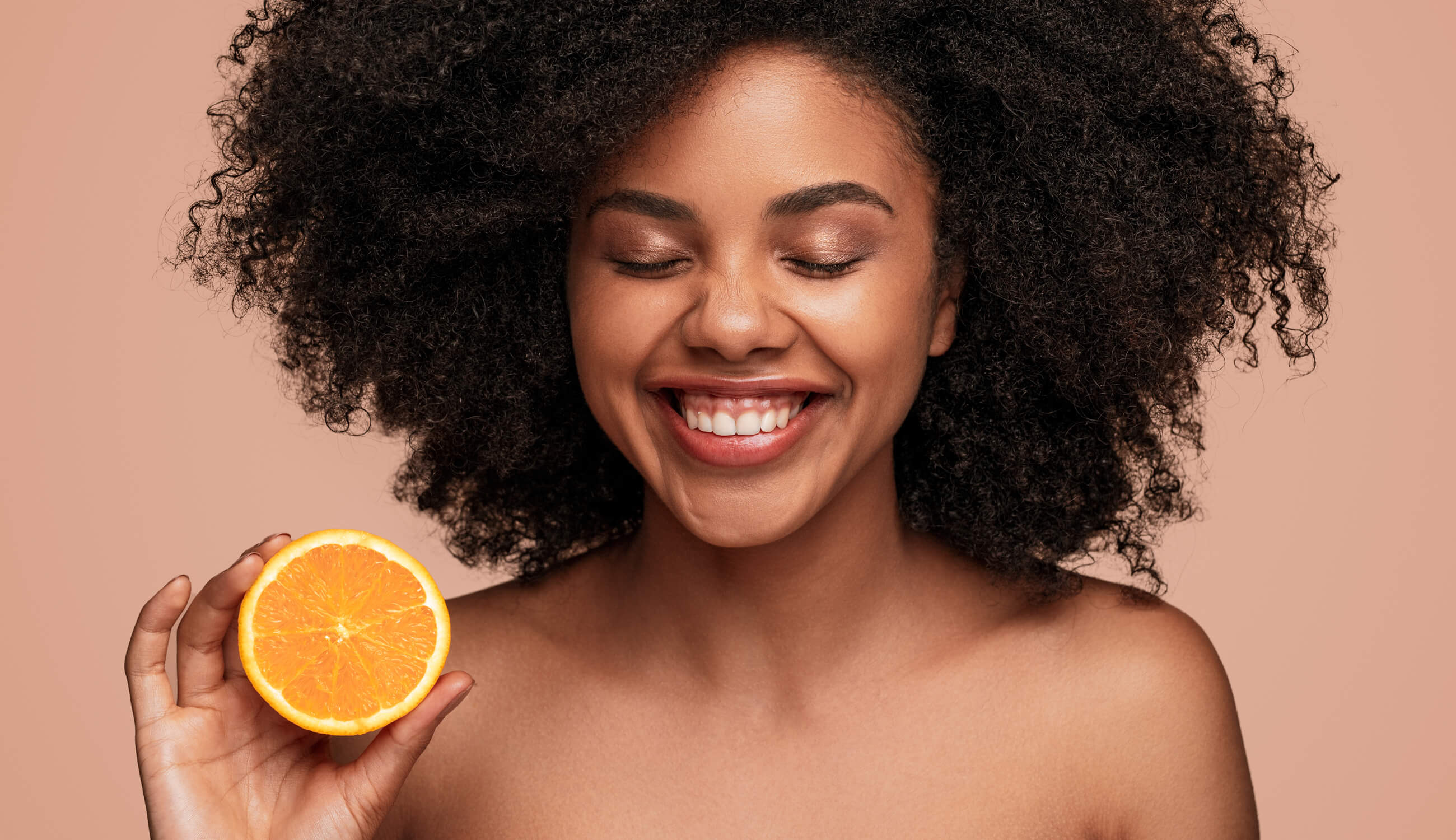 What better time to reiterate our love of vitamin C than on National Vitamin C Day?
Vitamin C, also known as ascorbic acid, is a nutrient known for its role in immunity, tissue repair, and function support in the nervous system. Vitamin C is considered an essential vitamin, meaning that our bodies cannot produce it alone, and therefore need a helping hand!
Obtaining this nutrient from the foods we eat is one of the easiest ways to reap its benefits. According to the National Institutes of Health, the daily recommended intake for vitamin C is 75 mg for women and 90 mg for men.
Luckily, vitamin C can be found in a wide variety of fruits and vegetables. These include berries, kale, kiwi, broccoli, papayas, peas, and citrus – whew!
Meanwhile, individuals often obtain the benefits of this nutrient in a few other ways: not only by taking multivitamins or supplements for their diets, but also through skin care products like vitamin C serums and masks. This isn't too surprising though, as vitamin C can offer a wealth of benefits to the skin.
Without further ado, let's dive right into the skin benefits of this extra special vitamin C-elebrity!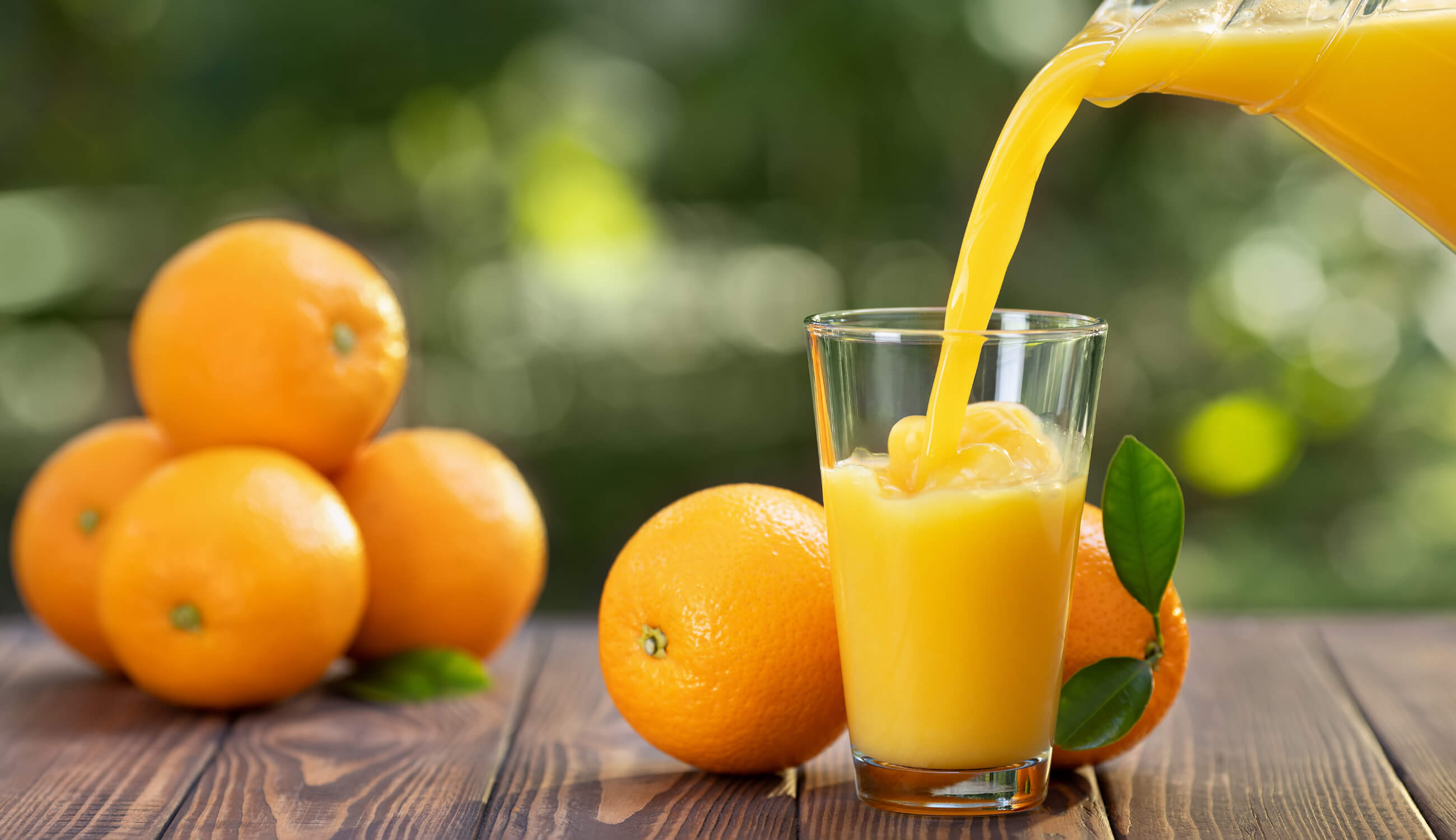 Some Quick Facts About Vitamin C
In the 18th century, sailors would regularly eat onions (also high in vitamin C) to prevent getting scurvy: a fatal disease caused by a vitamin C deficiency.
While citrus fruits tend to be regarded as the poster fruits for vitamin C, you'll find that they pale in comparison to the papaya. While an orange contains about 50 mg of vitamin C, a papaya contains roughly 125!
If you're noticing a few signs of aging, particularly wrinkles, listen up! Vitamin C is great for collagen regeneration, smoothing fine lines, and lessening the appearance of dark spots.
Vitamin C regenerates collagen in bones, joints, and the face. This means it is also beneficial for injuries and helping to heal wounds.
Since vitamin C is water-soluble, it only stays in the human body for 24 hours. As a result, we should all be receiving a regular vitamin C intake.
Skin Benefits of Vitamin C
Before we jump into the illustrious benefits of vitamin C for skin, keep in mind that all ingredients (even generally universal ones like vitamin C) have the potential to cause a reaction in specific individuals. So, when trying any new skin care product or ingredient, a preemptive patch test is always recommended!
Furthermore, if you have a history of sensitive skin, it's best to get acquainted with how to make vitamin C work best for you.
Without further ado, let's celebrate what makes vitamin C such a skin care citrus celebrity!
Newsletter
Subscribe
for more blog updates and exclusive discounts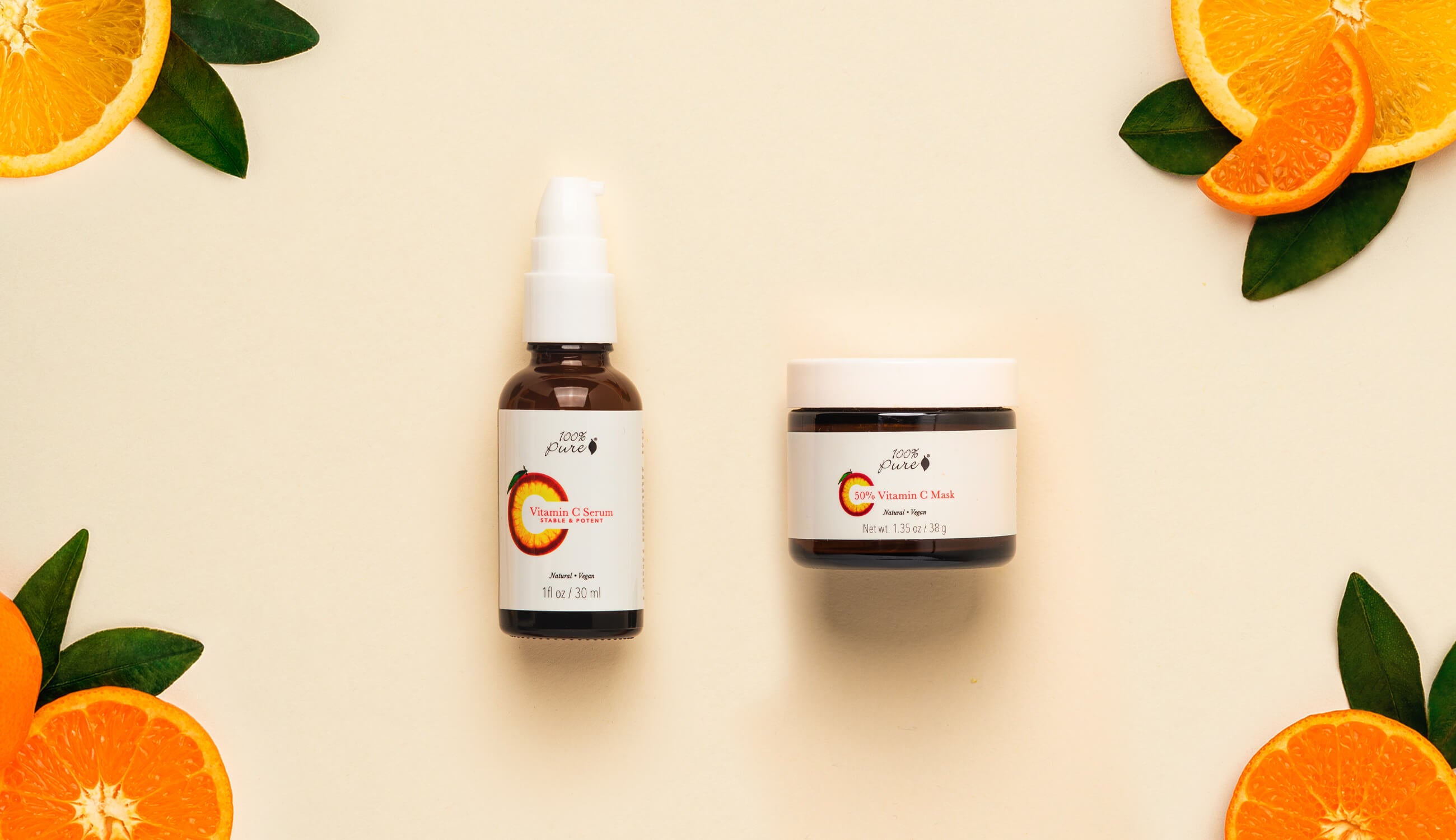 Boosts Collagen for Firmer, Bouncier Skin
One of the most prominent features of vitamin C is its ability to encourage the production of collagen in the skin.
Collagen is a necessary protein for firm, youthful skin. It's known for maintaining elasticity while repairing tissue damage, so the fact that vitamin C can help encourage this type of synthesis makes it especially popular as an ingredient in anti-aging products.
Whether it's for a quick pick-me-up or part of your regular skin care ritual, our Collagen Boost Sheet Mask uses vitamin C to encourage collagen production, along with the potent antioxidant properties of retinol and ginseng.
Helps Keep Skin Hydrated
Magnesium ascorbyl phosphate is one of the main vitamin C derivatives used in skin care. Studies show that MAP can have a hydrating effect on skin, not so much because it introduces water to the skin, but because it decreases water loss across the epidermis. This affords the skin a better chance at moisture retention.
Our Multi-Vitamin + Antioxidants Ultra Riché PM Treatment is an excellent way to enjoy all of the vitamin C serum benefits plus mega moisturization in the form of a velvety, hydrating night cream. This creamy, dreamy citrus-scented moisturizer makes an impressive centerpiece in any nightly skin care routine.
Our Vitamin C Boost is another treatment for extra hydration. It's made with just two ingredients: vitamin C and hyaluronic acid! This water-activated powder treatment is designed to brighten, lighten dark spots and promote firmer, more supple skin.
Eliminates Dark Spots
Hyperpigmentation occurs when there is an overproduction of melanin, often illustrated as age spots, melasma, sun spots, and acne scars.
Fortunately, vitamin C can help to not only inhibit the response that causes hyperpigmentation in the skin, but can also reduce the appearance of hyperpigmentation. Overall, learning how to build a routine around vitamin C can be extremely helpful in balancing the tone of one's complexion.
Therefore, vitamin C stars as a core ingredient in our Dark Spot Remover, a serum that utilizes powerful botanicals like red algae, papaya, and matsutake mushroom extract. This potent medley makes it an effective brightening vitamin C serum filled with natural benefits, without the presence of harsh skin lightening ingredients.
Offers Protection from Sun Damage
As you may already know, exposure to the sun leaves our delicate skin vulnerable to damaging free radicals. These are unstable atoms known to wreak havoc on the skin over time, causing increased signs of aging.
Lucky for us, vitamin C is an antioxidant – which means it's naturally talented when it comes to fighting free radicals!
That being said, it's still recommended that you use a broad spectrum sunscreen whenever you're outdoors. After your fun in the sun, pamper your sun-kissed (or sun damaged) skin with the Vitamin C Mask.
This skin-brightening face mask is formulated with camu camu extract, rosehip seed oil and turmeric, this mask delivers a potent dose of vitamin C straight to your skin, offering unparalleled hydrating, softening, and collagen-supporting properties.
Reduces Dark Circles
If you had a glass of orange juice to start your day as a kid, you're surely no stranger to the way a boost of vitamin C can perk up your morning!
When it comes to the eyes, this may be true, too; vitamin C hydrates and brightens the delicate under-eye area, which in turn reduces the appearance of dark circles.
To de-puff and rejuvenate your eyes with the power of vitamin C, it'll take a little more than a glass of OJ. Luckily, we pair up vitamin C with coffee to form our fan-favorite Coffee Bean Caffeine Eye Cream. After all, you may be an adult now – but you don't have to look tired!
How to Use Vitamin C in Your Skin Care Routine
We recommend that beauty lovers use our Vitamin C Serum after cleansing, exfoliating, masking, and/or toning — but always before moisturizing. All you should do is apply a couple pumps of serum to clean fingers, and gently press the product evenly over damp skin.
Always allow your serum to absorb for 60-90 seconds, to ensure it has time to penetrate the skin. After applying the serum, you can use a dime-sized amount of our Dark Spot Remover or it can be used as a spot treatment. Follow up with a moisturizer to lock in the goodness of your serum and spot treatment, and bolster your skin's protective lipid barrier.
Don't forget your complexion needs TLC at night, which is when skin repairs and renews itself. Our luxurious night cream can be applied to clean skin, on top of a nightly vitamin C serum or treatment. Our Vitamin C Boost is great to mix in a few drops of warm water until you reach a serum-like consistency. Gently pat onto skin, evenly distributing around the face, eyes, and neck.
Be sure masking is part of your weekly skin care routine to maximize the skin-brightening and beauty benefits of vitamin C. If you want your skin to shine and glow like the superstar that it is, using our 18.3% Active Ingredients Vitamin C Glow Max Bright Mask 2-7 times a week will get you there quicker than a shooting star!
This skin-brightening mask is made with wrinkle-fighting Bakuchiol, CoQ10, Vitamin E, and other illuminating nutrients. It works to transform your complexion from the first application and with continued improvement in skin health and vibrancy with each use.
Whether it's National Vitamin C day, summer, sun-filled days, or it's overcast outside, vitamin C is key for firming, conditioning, and restoring your skin. Plus, you're going to notice a boost in elasticity and firmness, with an overall brighter complexion.
With all these amazing natural skin care products working synergistically, vitamin glow-getter should certainly be your plus-one (or few) in your skin daily, nightly, and weekly skin care routine.
We carefully hand-select products based on strict purity standards, and only recommend products we feel meet this criteria. 100% PURE™ may earn a small commission for products purchased through affiliate links.
The information in this article is for educational use, and not intended to substitute professional medical advice, diagnosis, or treatment and should not be used as such.
Sign up to our email newsletter for more blog updates and exclusive discounts.
< Older Post | Newer Post >