How We Source the Best Matcha Tea
Why we partner with Japan's Encha Matcha to source the best matcha green tea for your skin
Posted on February 6, 2021
Written by: 100% PURE ®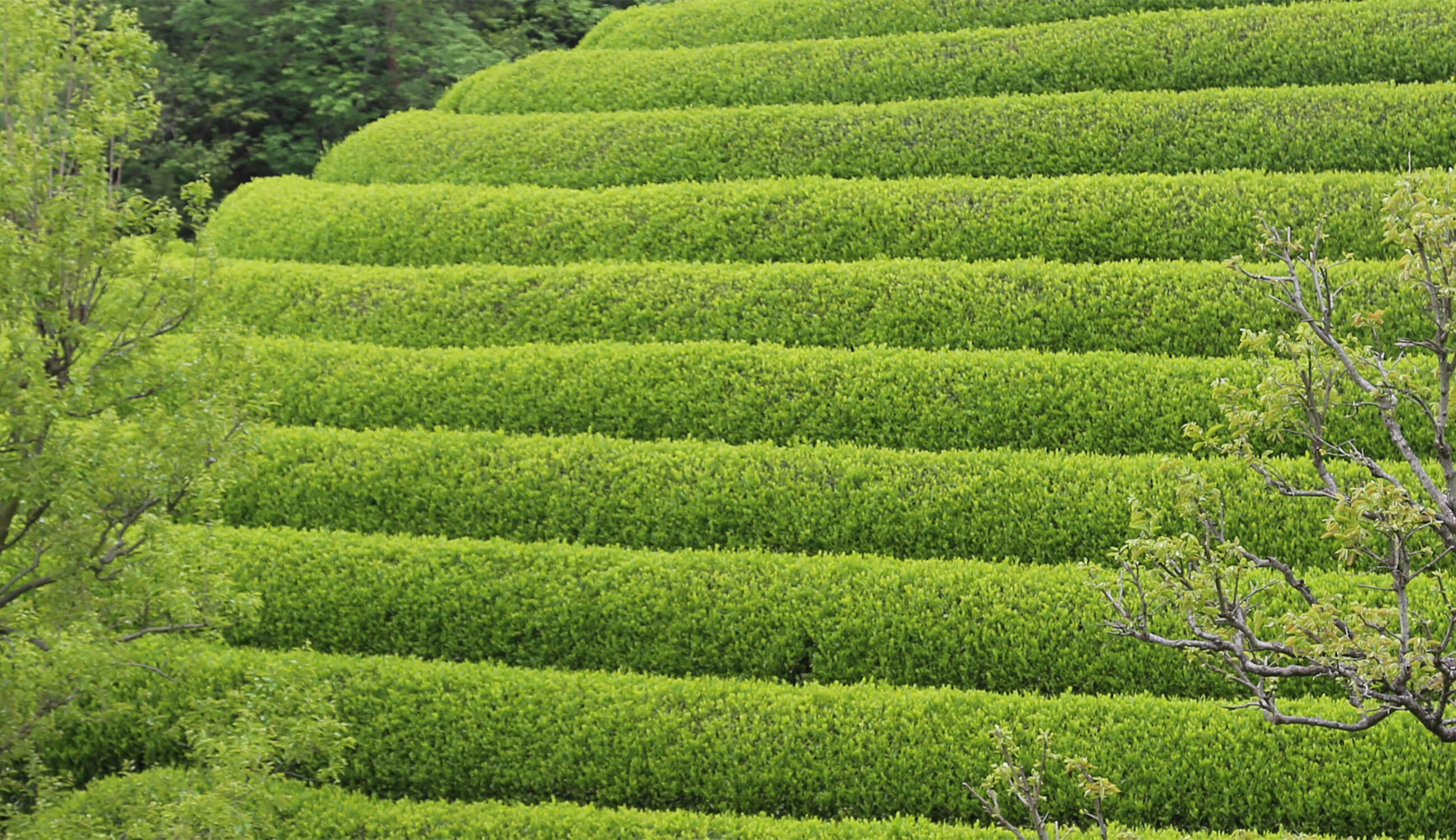 This V-Day, swipe right for your perfect matcha: green tea, that is. Our decadent Matcha Oat Milk Nourishing Mask is made with premium quality, organic Japanese matcha. Want to know what makes our matcha so good for your skin? Let's get to know Encha, our source for the best matcha green tea for skin care.
What Is Matcha Green Tea?
Unfamiliar with this game-changing skin care ingredient? Matcha is a product stemming from a centuries-old tradition native to China, but long-since cultivated to perfection in Japan.
As much of an art as it is a cultural tradition, Encha Matcha comes from the same camellia plant that all tea comes from. But this variation requires special preparation, in order to deliver a truly quality tea for both health and beauty benefits.
Where Does Matcha Come From?
Matcha comes from the camellia sinensis plant. This plant grows glossy, almond-shaped leaves that characterize the signature emerald green matcha fields of Japan.
Once developed and thriving, the lush, green leaves of the camellia plant are covered for almost a month before harvest. This shade-grown method is to shield green tea leaves from too much sunlight, boosting chlorophyll levels in the plant resulting in a bolder hue and flavor. This process increases amino acids in the leaves for a seriously potent final product.
Once the plants are ready for harvest, only the youngest, most vibrant leaves – the most antioxidant-rich – are selected. Next, they are carefully steamed and dried before being ground together to form a lively green powder. It's actually from this process of grinding the leaves that matcha achieved its name; "matcha" literally translates to "ground tea" in Japanese.
Matcha making is a ritual that requires precision and care, which can be seen in the benefits and quality of the final product. Beyond the dietary benefits of matcha, when it comes to beauty, using this type of green tea for skin can have incredible effects.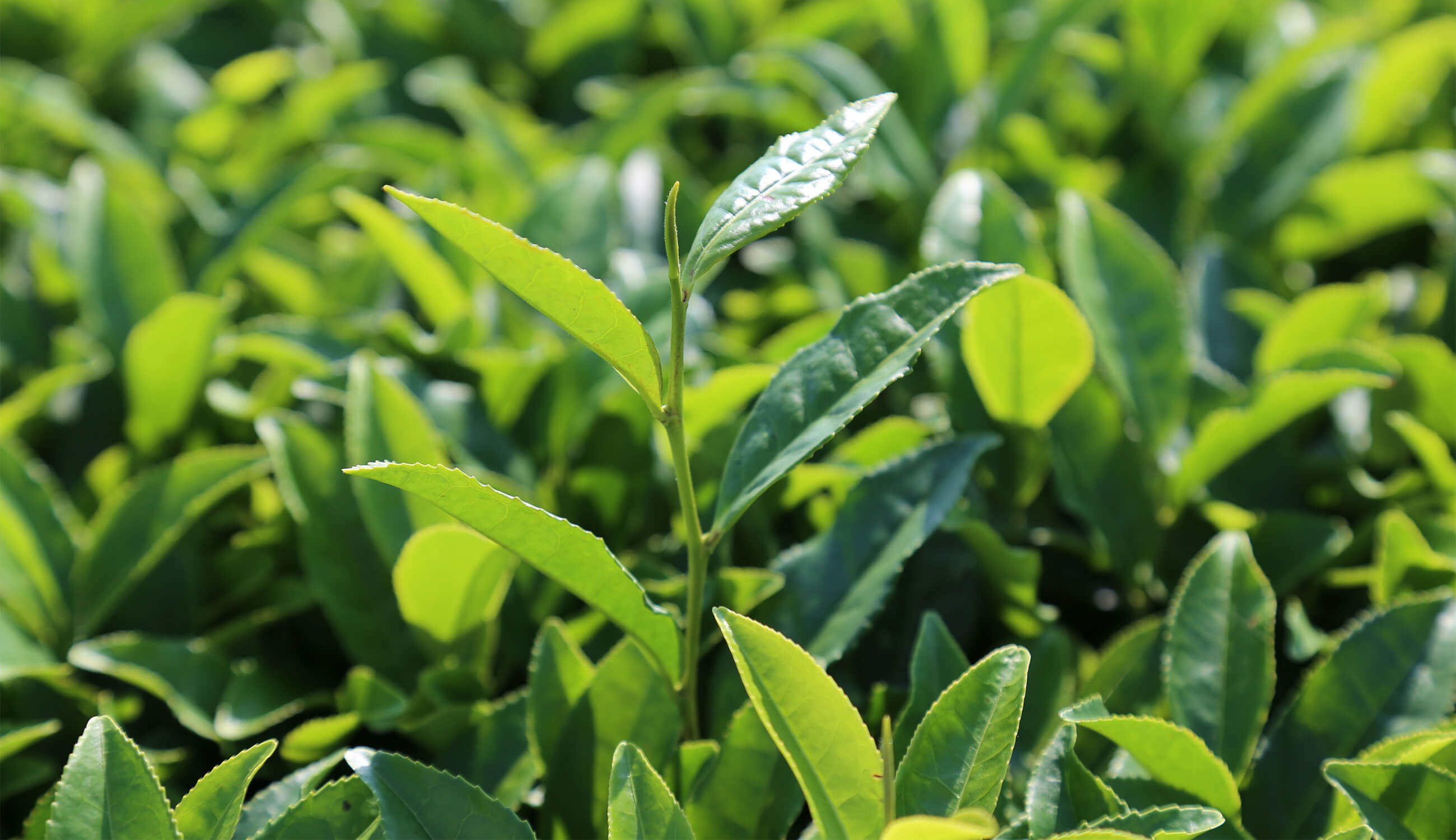 How We Source Our Matcha
As we mentioned before, matcha is a labor of love. The spirit of the tea itself encourages us to invest in only the highest quality ingredient: which is why we source ours from Encha Matcha.
Encha Matcha offers the highest quality, organic matcha green tea sourced directly from its native farm in Japan. Cultivated above and beyond current standards that honor matcha tradition, this vibrant powder has a rich flavor and is of the highest quality products on the market.
What sets Encha Matcha apart from other suppliers? They're a totally transparent, community-driven operation that provides a pure and organic product – perfect for both edible and topical use.
Encha matcha contains a high level of the phytonutrient EGCG in their matcha powder, which makes all the difference when it comes to skin care. As we know, there's a wealth of soothing properties within green tea for skin. So preserving the catechins, antioxidants, amino acids, and other benefits of matcha is of the utmost importance when crafting effective product blends.
Lead Contamination in Matcha
A huge factor for us in selecting encha matcha is the way it is holistically and responsibly farmed. Due to the natural properties of the camellia tea plant, the leaves can actually absorb lead. The lead comes from its environment due to industrial and automobile pollution, so the more polluted an area is, the more lead a matcha leaf may contain.
While the lead stays in the leaf, we still wanted to find the cleanest matcha possible to practice safe skin care. We've found that Japanese matcha farms – Encha Matcha in particular – stay well below the legal limit of lead content in the tea. In fact, Encha regularly tests their product to verify there is no lead contamination, which makes our beloved green tea totally safe for topical use.
Pesticides and Dilution
A pure product is always our goal, so looking into matcha we found that so many matcha options on the market are contaminated. As we mentioned, lead absorption is an issue, primarily in Chinese matcha. Pesticides and fillers like rice or sugar are often added to matcha to bulk up the product and dilute the value – not to mention totally ruin the product's efficacy.
The organic farming and eco-friendly techniques adopted by Encha Matcha make them a dream for sourcing the best matcha green tea for skin. They help us create a truly pure product – something that's a matcha made in heaven for us.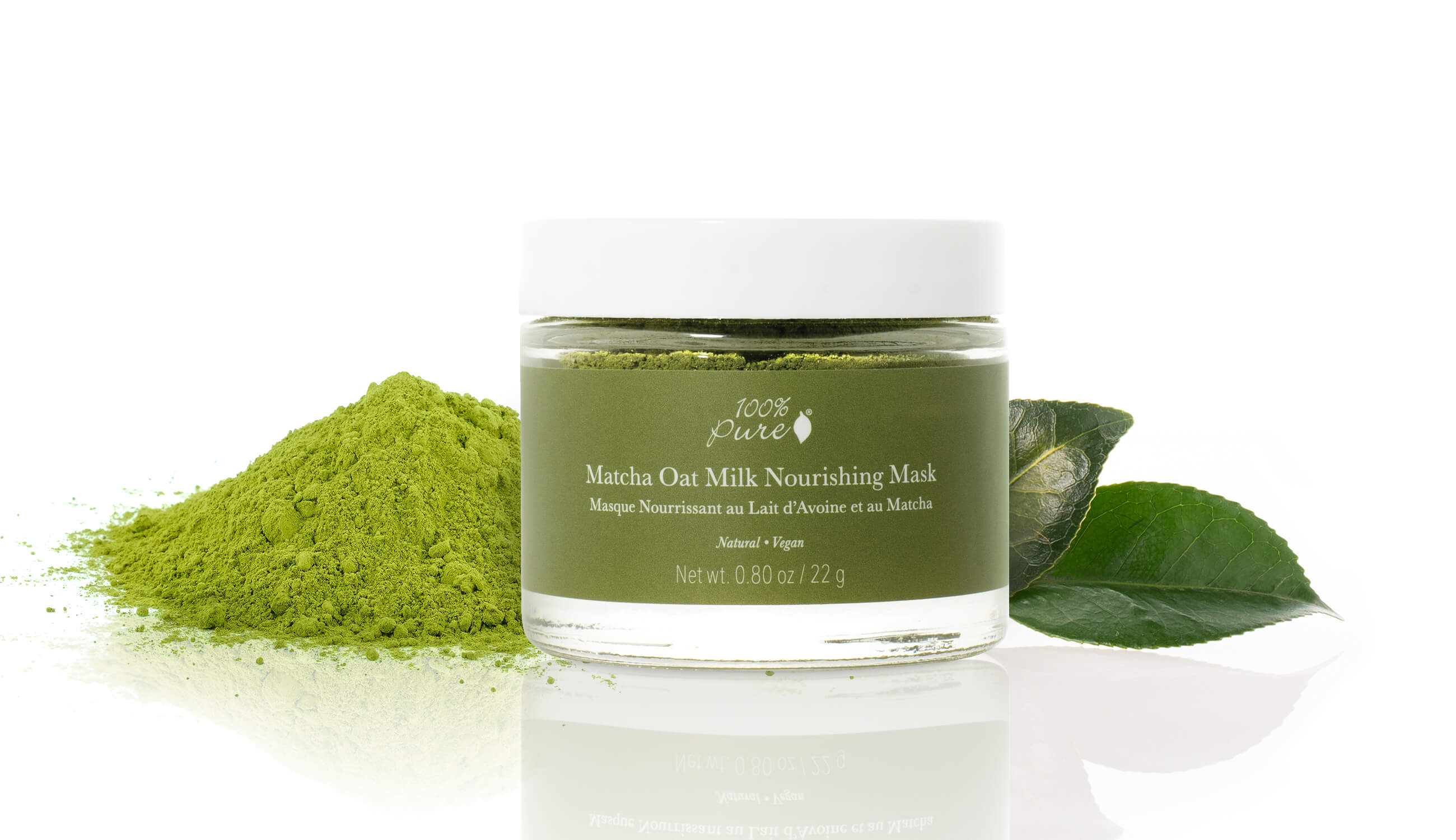 Benefits of Matcha for Health & Beauty
There's a reason that green tea and matcha have made fans all across the globe. These potent products do as much good for our insides as they do for our outsides!
Matcha for Health
Internally, green tea and matcha deliver antioxidants to help protect the liver, promote heart health, and even reduce the risk of certain cancers. Designed to keep our bodies balanced, matcha green tea can promote healthy digestion, speed up our metabolism, and reduce bloating while maintaining energy levels.
Matcha has also been used for centuries to accompany meditation and mindfulness. Because matcha enhances our brain's ability to focus, we can achieve that Zen-like state a bit easier with a cup in hand.
Matcha for Beauty
Our love for a cup of matcha tea is only rivaled only by our addiction to its skin care benefits. Matcha is effective against inflammation: from redness and acne to other noticeable signs of irritation, using green tea for skin can calm and soothe with rapid results.
Oat milk and matcha are an unstoppable skin care duo – and Encha's quality is what makes our signature mask so incredible. The Nourishing Matcha Oat Milk Mask is designed to soothe and balance dry, depleted skin. Apply it to sun damaged skin, or after a day in the elements to neutralize pollutants and free radicals. We also offer a full range of green tea products that can support skin on a daily basis.
A few other hugely appealing factors of green tea for skin are the moisturizing, balancing, and protective aspects. Matcha pulls double duty by shielding our skin against UV exposure and environmental pollutants, while also helping to heal damaged skin cells.
Able to balance excess sebum and even address complexion concerns such as dark spots and fine lines, we're ready to call this incredible ingredient the standout skin care ingredient of the year.
We carefully hand-select products based on strict purity standards, and only recommend products we feel meet this criteria. 100% PURE™ may earn a small commission for products purchased through affiliate links.
The information in this article is for educational use, and not intended to substitute professional medical advice, diagnosis, or treatment and should not be used as such.
Sign up to our email newsletter for more blog updates and exclusive discounts.
< Older Post | Newer Post >