Everything you need to know on exfoliating, do's and don'ts, and the different types of exfoliation your skin craves
Posted on August 1, 2022
Written by: 100% PURE®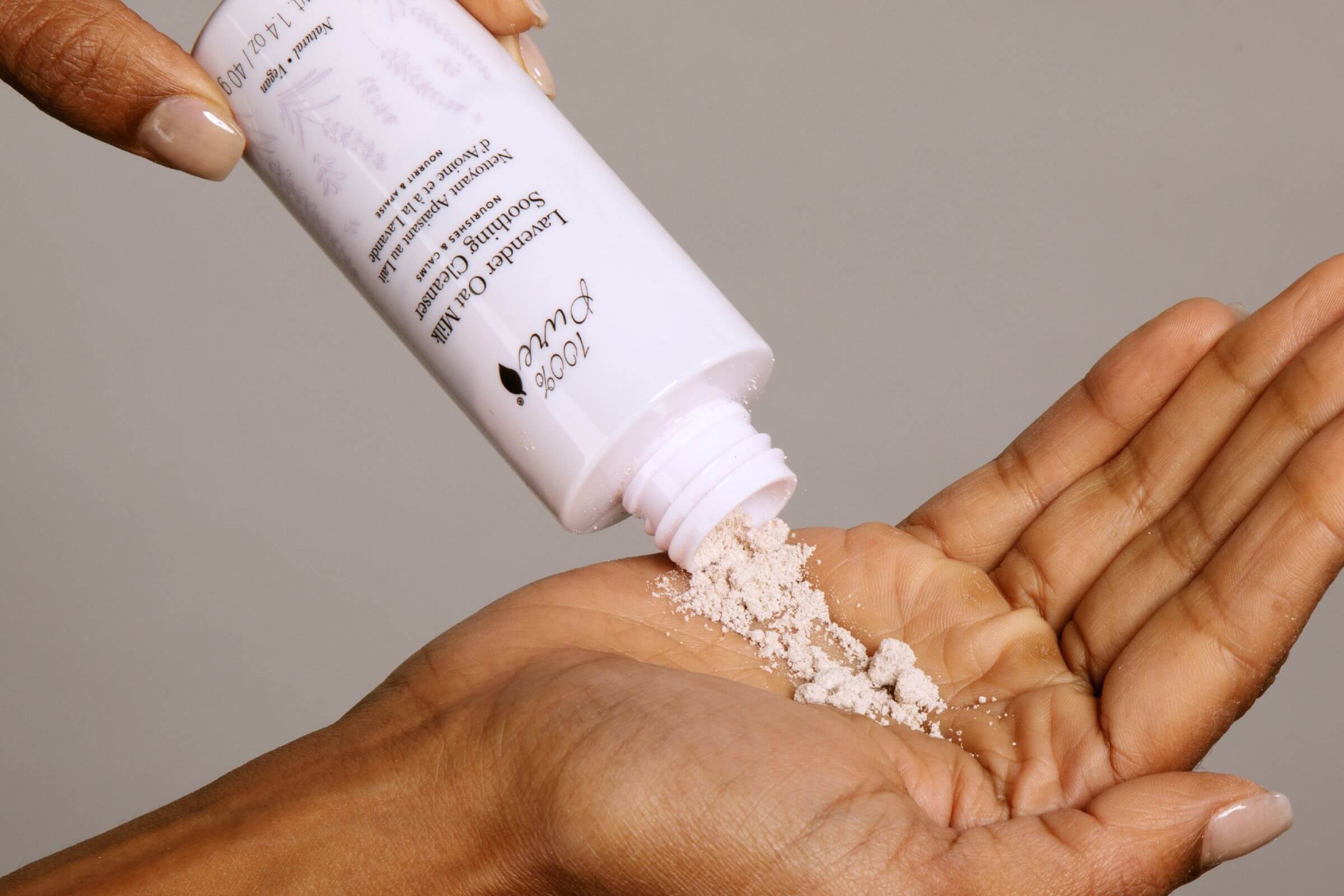 For many, a common skin care routine is as simple as 'wham, bam', cleanse, moisturize, and 'thank you ma'am'! But the unsung hero of any skin care routine just might be exfoliation. It so happens to be one of the most overlooked steps to your glowiest skin ever.
We're here to demystify this important step, and guide you through the do's and don'ts of exfoliation – call it a 101. This tell-all includes the basics of physical versus chemical exfoliation – plus shows you how to find the right one for radiant, glowing skin.
Why Do You Need to Exfoliate Regularly?
Ever wonder how that glass-like complexion is achieved or how makeup can go on so smoothly for some while catching on patches of your skin? Genetic lottery or 'maybe she's born with it'? Maybe it's exfoliation. Ah, this likely is at the top of the skin care routine!
Exfoliation is the process of removing dead skin cells from the surface of your skin. Otherwise, when old skin cells start to pile up on the surface of the skin, it can leave skin looking dull, rough, and dry. If that's not unhappy skin enough, the build-up of dead skin cells can result in excess oil and clogged pores, leading to blemishes and acne.
Proper exfoliation removes the barrier of dead skin cells clogging the skin and allows for increased cell turnover, creating brighter, clearer skin. This opens the way for deeper penetration of skin care products, which makes them more effective. Now for the exfoliation methods!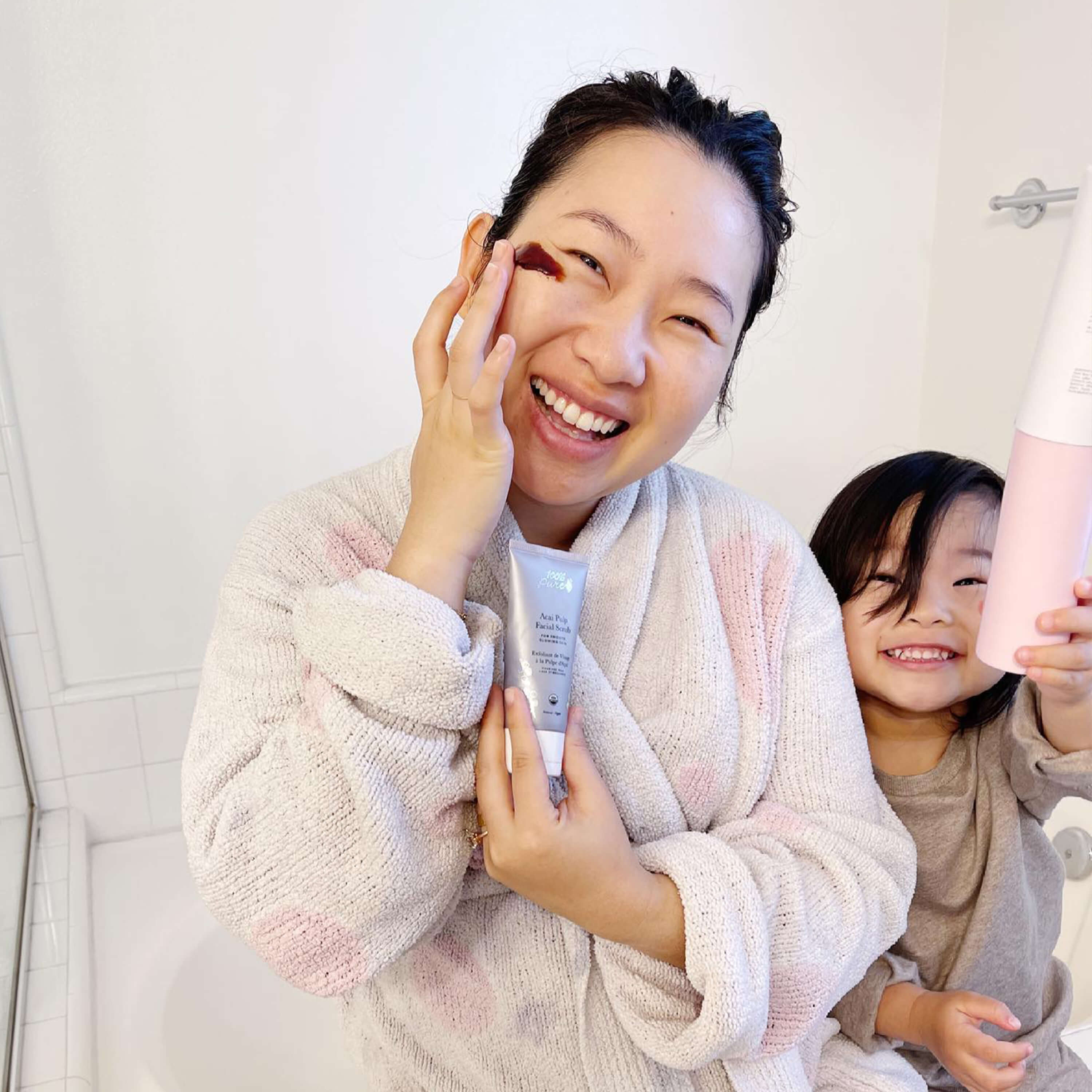 What Is Physical Exfoliation?
As the name suggests, physical exfoliation is the method of manually sloughing dead skin off your face. Some of the more popular physical exfoliating scrubs and exfoliating cleansers on the market usually contain small granules – ground-up nuts, coffee, sugar crystals – to buff away dead skin. However, some of these particles can damage skin or be Earth-unfriendly, like microbeads, which can cause microtears and skin damage over time.
The best physical exfoliants are those with smaller, finer particles that aren't abrasive to the skin and are free of artificial chemicals and detergents that are harmful to our bodies, and free of environmentally damaging exfoliating beads. Physical exfoliant scrubs can also be paired with fruit enzymes in skin care formulations. They're a gentle but effective way to remove dead skin cells.
Popular tools for physical exfoliation that buffs away dead skin and debris include a variety of face exfoliation brushes, face mitts or washcloths, and konjac sponges. Speaking of facial sponges, our entirely vegan, cruelty free 100% PURE Konjac Sponge will help you take the sponge-plunge into all natural skin care!
Our natural facial sponge is just two simple ingredients: konjac plant and bamboo charcoal and it's exfoliating but gentle. Charcoal bamboo acts like a magnet pulling impurities and leaving the skin soft and clean (so much for beauty being complicated) and is super travel-friendly for your toiletries bag. Let's get 'physical, physical'!
Newsletter
Subscribe
for more blog updates and exclusive discounts
What Is Chemical Exfoliation and What Are the Best Options?
When it comes to chemical exfoliation, don't let the word 'chemical' intimidate you. When you exfoliate your face chemically, you'll use a chemical liquid or gel to dissolve dead skin cells. One of the most popular chemical treatments for exfoliating at home include alpha hydroxy acids (AHAs) and beta hydroxy acids (BHAs).
AHAs are a type of water-soluble chemical exfoliant that are great for targeting the surface of your skin. These acids are chemical compounds that are found naturally in common foods, and especially in fruits. Green apple, berries, and citrus fruits are all natural sources of alpha hydroxy acids.
Unlike AHAs, beta hydroxy acids are oil-soluble – an important feature, as it allows these types of acids to penetrate the skin barrier. The best-known (and most commonly used) beta hydroxy acid is salicylic acid, which is usually found in clarifying products and acne treatments.
By this point, you might be wondering if AHAs and BHAs can be used together for double the exfoliating power? The short answer--yes! In fact, they can really give skin the one-two punch by doing a surface cleaning (that would be the AHAs) and then going much deeper into the skin (enter BHAs) and taking out the dirt and gunk that really gets stuck in pores.
Now back to that short answer. Some people with tolerant skin could use both AHAs and BHAs together, but it depends on your skin type. It might be too irritating for other skin types, especially if you have sensitive or mature skin, and can put your skin at risk of over-exfoliating.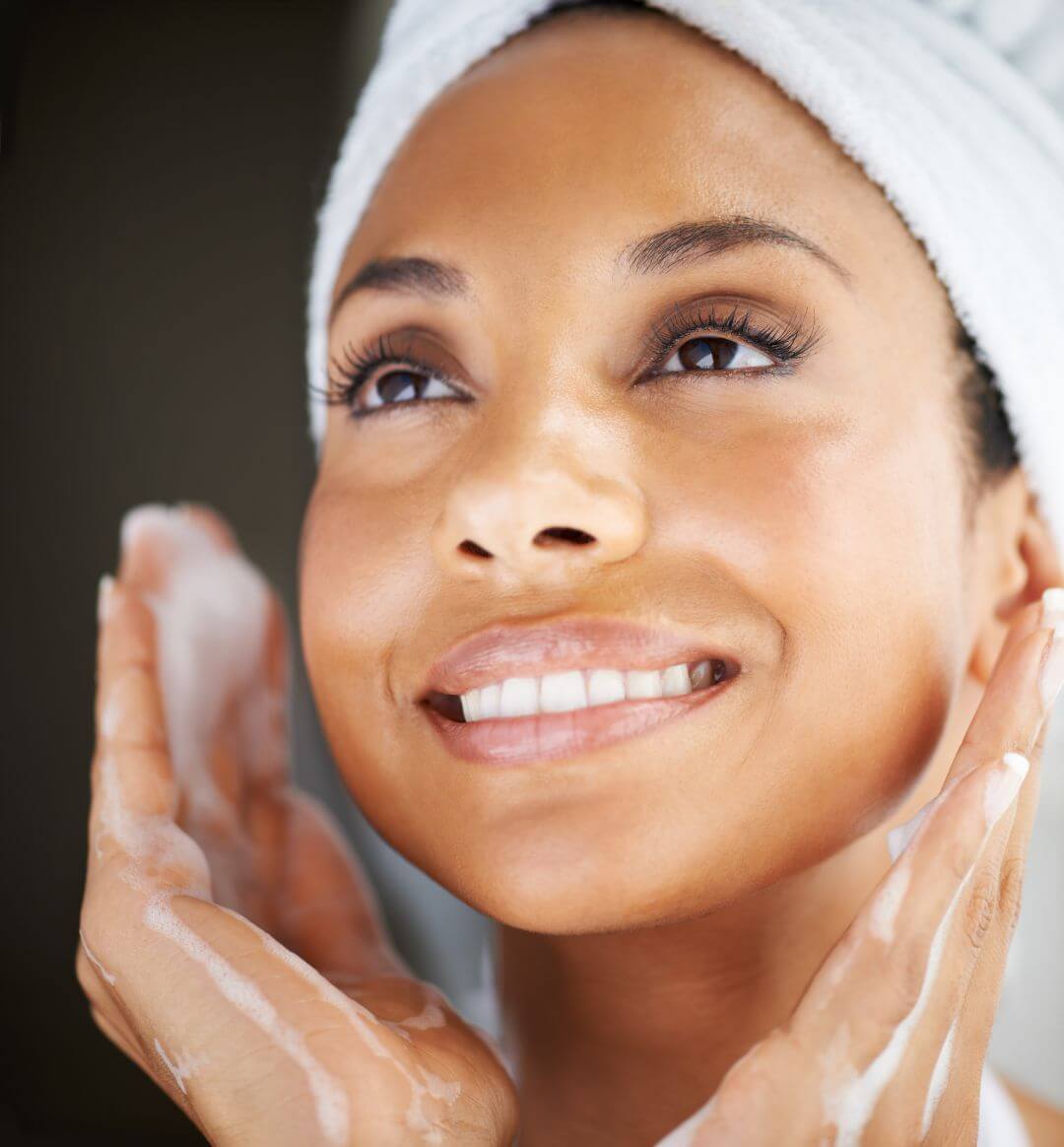 Tips for Over Exfoliating and Ways to Treat It
It's important not to exfoliate too much, especially if you have certain skin types. For oily or acne-prone skin, over-exfoliating your face can cause the sebaceous glands in your skin to produce even more oil, causing breakouts. Over-exfoliating when you have sensitive or mature skin can compromise the skin's lipid barrier, which can cause increased sensitivity and dryness.
To prevent damage to your skin and optimize your exfoliation process, here are important tips and guidelines to avoid over exfoliating and what you need to know to treat it:
DON'T Overdo It
No matter what type of exfoliant you're using, it is absolutely possible to over-do it; repeated exfoliation can strip away the skin's natural acid mantle. Before you dive in, brush up on how to chemically and manually exfoliate depending on your skin type.
PRO TIP: Before using any product that contains AHAs or BHAs on your entire face, we recommend testing the product on a small patch of skin.
DO Read the Label
Of course, reading the labels on skin care products should always be a must – but it's even more important when it comes to determining the potency of alpha and beta hydroxy acids as they can come in different strengths and potencies, which can cause irritation to some skin types.
DON'T Rule out Physical Exfoliants
Physical exfoliants get a bad rap every once in a while, but it's often due to misuse and a misunderstanding of how to use them. While it's true that one should avoid scrubs that are overly coarse, there are also more gentle options available for manual exfoliation.
For instance, both our Lavender Oat Milk Soothing Cleanser and Pore Detox Herbal Cleanser use superfine colloidal oatmeal to gently resurface the skin while deeply cleansing pores. Additions of baking soda and French green clay can help to effectively slough away dead skin cells.
DO Wear Sunscreen
Make sure to use SPF during the day. The fresh skin that's been revealed is delicate, and needs to be pampered and protected. It can also be more sensitive to sunlight, and using a natural sunscreen will protect it from sun damage.
DO Listen to Your Skin
If you see signs of over-exfoliation like dryness, burning, or flaking, take a rain check on exfoliation. This means your skin is dealing with a lot of irritation and needs a break.
Not to be forgotten, exfoliation is a super important part of your skin care routine, regardless of your skin type! Pairing the right natural exfoliating ingredients with your skin needs will lead to rejuvenated, brighter, and potentially clearer skin. Sounds good? We think so too!
We carefully hand-select products based on strict purity standards, and only recommend products we feel meet this criteria. 100% PURE™ may earn a small commission for products purchased through affiliate links.
The information in this article is for educational use, and not intended to substitute professional medical advice, diagnosis, or treatment and should not be used as such.
Sign up to our email newsletter for more blog updates and exclusive discounts.
< Older Post | Newer Post >