Why Should You Choose Eco-Friendly Blotting Papers?
The benefits of going biodegradable in pursuit of a shine-free complexion
Posted on February 3, 2021
Written by: 100% PURE ®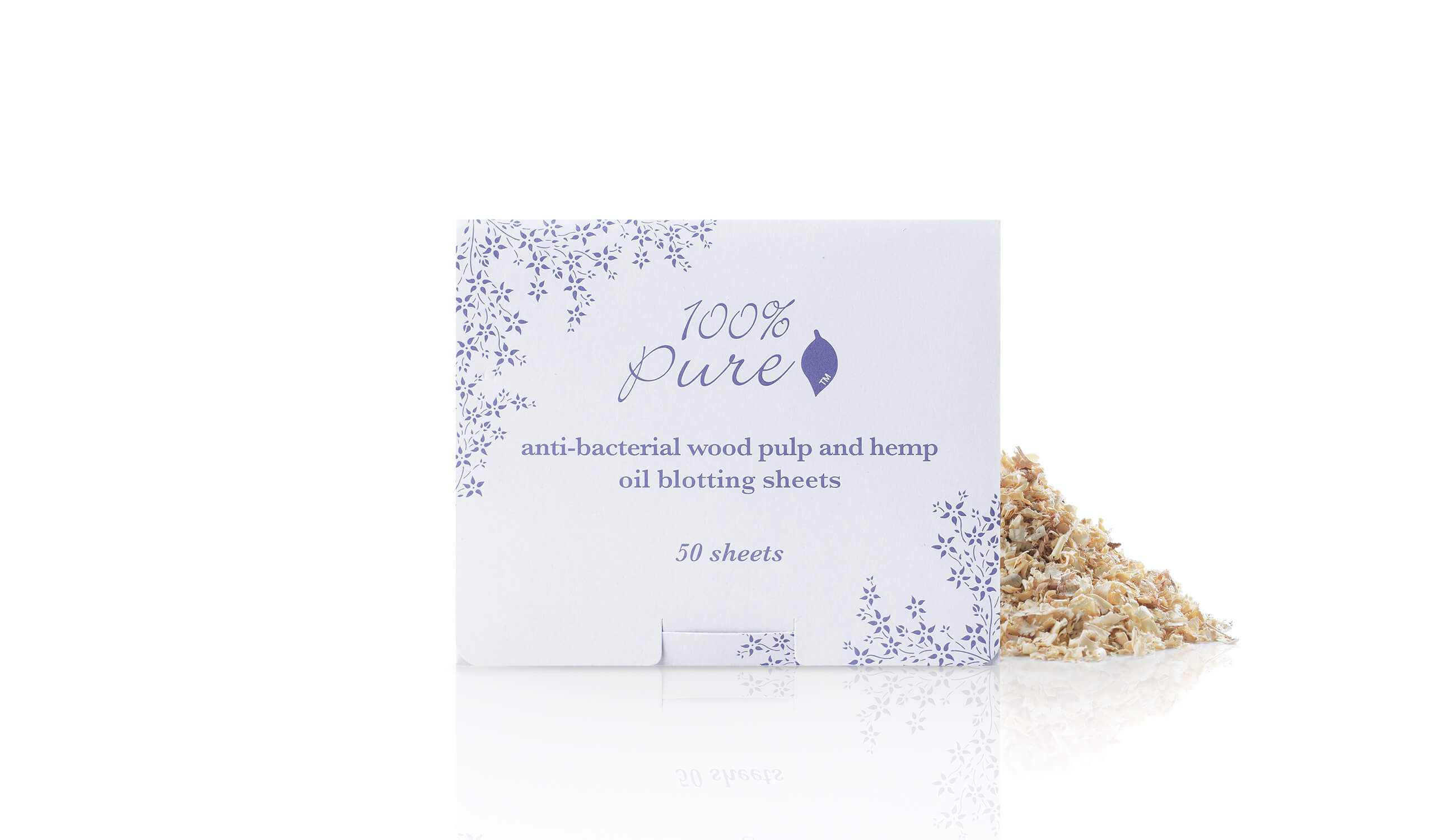 When it comes to beauty, we love radiant skin with a dash of shimmer and a dollop of glow. What we don't love is a shiny, greasy face. That's where oil blotting paper comes in – and news flash, their benefits aren't exclusive to those with oily skin.
The trouble is that single-use blotting papers don't fully absorb oil and impurities. Worse still, they're not on good terms with the environment. Let's explore why you need these little absorbent papers in your life – oily skin or not – and name the best biodegradable blotting papers for a shine-free complexion.
Benefits of Blotting Paper
Blotting papers have come a long way since their debut as talc-like degreasers for the slickest of skin. These absorbent, pocket-friendly papers offer more of an option than just a quick-fix for dismissing unsightly. Blotting papers have multiple benefits for skin, and are a must-have for any beauty routine.
Blotting papers are discrete sebum-absorbers, meaning they're perfect for erasing excess oil in a pinch. Since they can easily fit in the most petite clutch, oil blotting papers are a great way to refresh your makeup on-the-go. They help give your skin a fresh, matte look without having to retouch your makeup.
The uses for blotting papers don't stop with oil. Looking for a way to make your lipstick last longer? It's as easy as switching out your tissue for oil-blotting paper. TIt absorbs the oils from lipstick without compromising your application for a matte, long-wear finish.
Need to keep mascara or eye liner from smudging? You can use a corner of blotting paper to gently dab the lower lash line, effectively preventing raccoon eyes.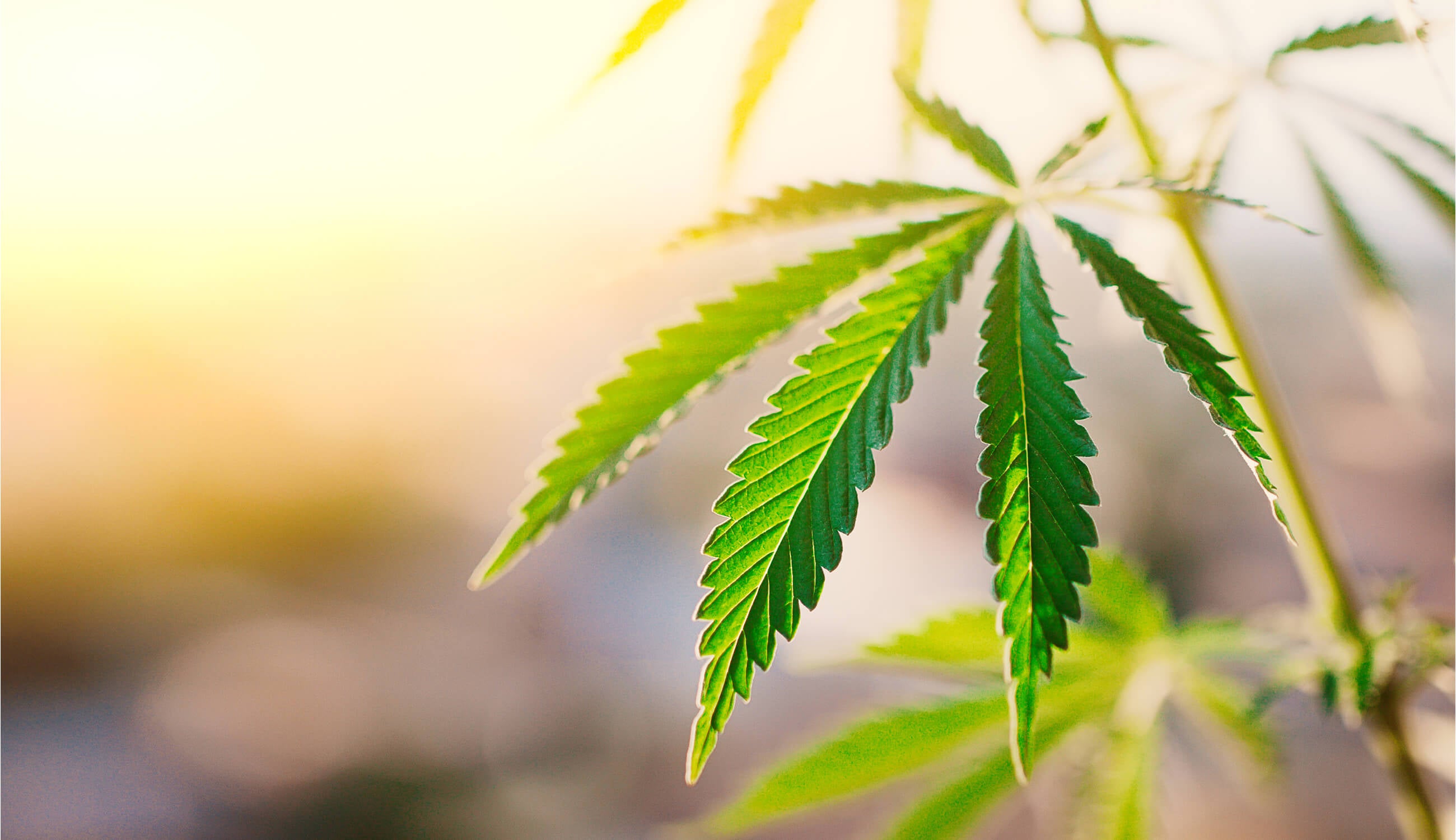 Why You Should Choose Biodegradable Blotting Papers
After application, most conventional single-use papers end up in the trash, although they're not considered environmentally friendly. That kind of waste adds up quickly, and it's easy to see how this could spell long-term problems for the planet.
The special oil-absorbing materials in mainstream blotting papers aren't always eco-friendly, or biodegradable to boot. Most are made from plastic or vinyl, which can clog our waterways and impact our ecosystems. Opt instead for actual paper blotters, which are made from biodegradable and naturally-derived materials.
The types of ingredients used in conventional blotting papers can be unfriendly to your skin. Most of them contain fragrances, disturb your makeup, or leave behind a powdery residue. Some of these can be drying for skin, while constant dabbing action can further press dirt and impurities into the skin.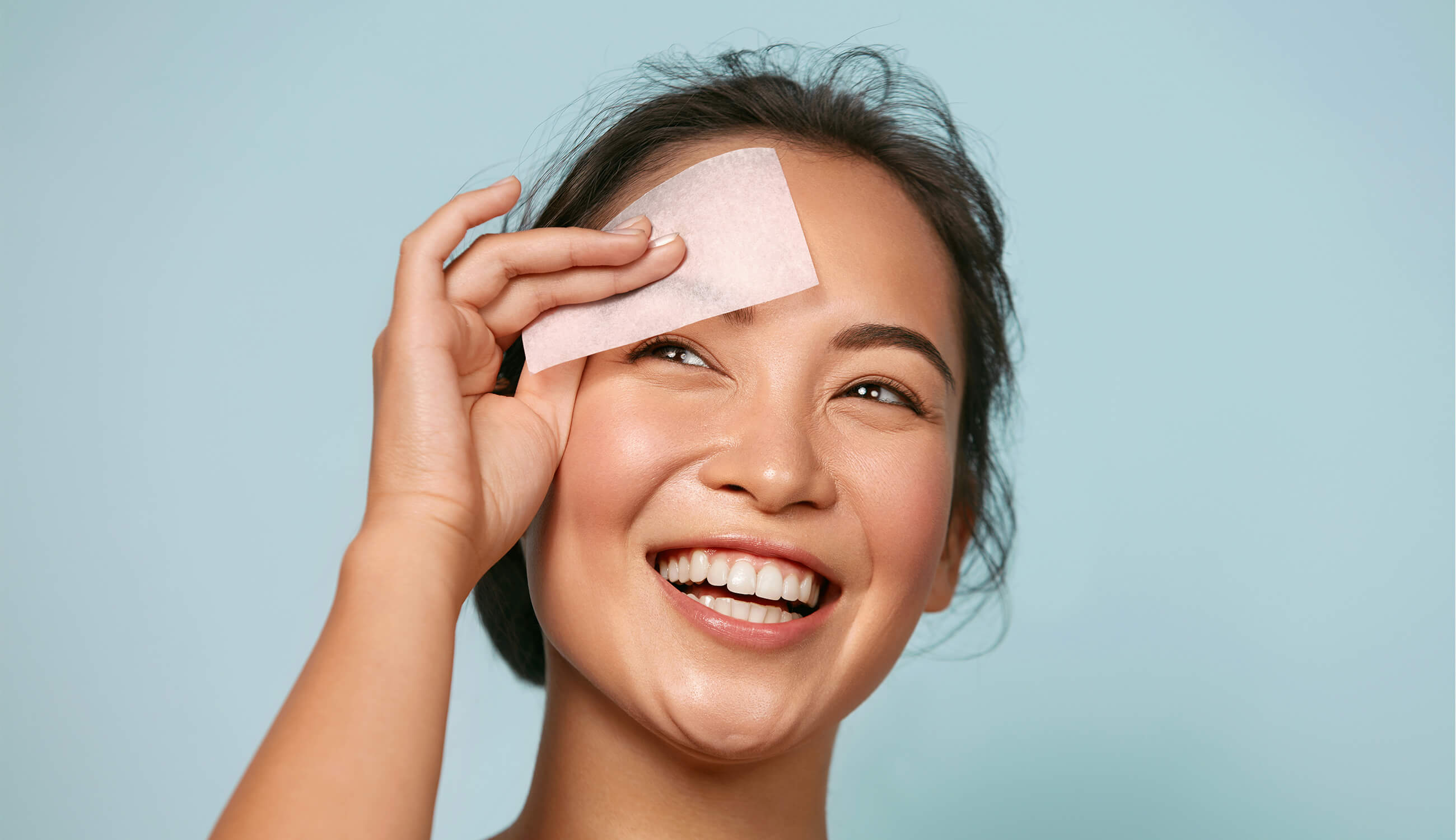 3 Eco-Friendly Blotting Papers
A few beauty brands have developed biodegradable oil-absorbing sheets, which can break down quickly without leaving behind waste. With that in mind, here are a few great eco-friendly blotting papers that get the job done, all without harming the environment.
100% PURE™ Antibacterial Oil Wood Pulp Blotting Paper
Just two ingredients, and your face is suspended into oil-free complexion glory! Antibacterial wood pulp and hemp – similar to detoxing charcoal – round out the acne-fighting powers of these vegan blotting papers. That means they're clarifying and great for removing oil, without drying out the skin. So if you've got a stubborn blemish on your face, these blotting papers won't make matters worse.
These sheets can be used several times a day, to leave skin purified and refreshed. Biodegradable and kind to the environment, these blotting papers are a handbag essential!
Commleaf Green Tea Oil Blotting Paper
These blotting papers call on the antioxidant powers of green tea. These anti-inflammatory sheets can help mitigate blemishes caused by sebum buildup, without causing irritation.
Paired with manila hemp pulp – a powerful fiber that works to soak up excess oil – these blotting papers keep shine at bay while helping makeup stay matte all day long. This product is ideal for oily skin types who want to control excess oil and sweat throughout the day, without drying your skin. These papers absorb grease and offer a glowing matte finish.
Tatcha Aburatorigami Japanese Blotting Papers
More than just blotting papers, these beauty papers pair luxury Japanese elegance with premium-made blotting sheets.
These all new oil-absorbing sheets are made with durable abaca fibers and 23k gold flecks. Abaca, also known as manila hemp pulp, soaks up and removes excess oil without drying out your skin or disturbing your makeup.
These biodegradable papers clear away shine and give a lustrous, matte finish without leaving a powdery residue behind. Each petal-soft sheet is fragrance-free, to pamper even the most sensitive skin. If you're looking for a little glow, this product gives skin a subtle shimmer sans excess shine, while making your skin healthier and stronger.
Greasy, oily skin is a real bummer – especially when our makeup suffers as a result. Biodegradable blotting papers should be your go-to for keeping skin shine-free, while preserving our precious Earth.
We carefully hand-select products based on strict purity standards, and only recommend products we feel meet this criteria. 100% PURE™ may earn a small commission for products purchased through affiliate links.
The information in this article is for educational use, and not intended to substitute professional medical advice, diagnosis, or treatment and should not be used as such.
Sign up to our email newsletter for more blog updates and exclusive discounts.
< Older Post | Newer Post >