Blotting Paper Hacks to Up Your Makeup Game
Your new BFF to help keep excess shine and grease away.
Posted on May 6, 2018
Written by: 100% PURE®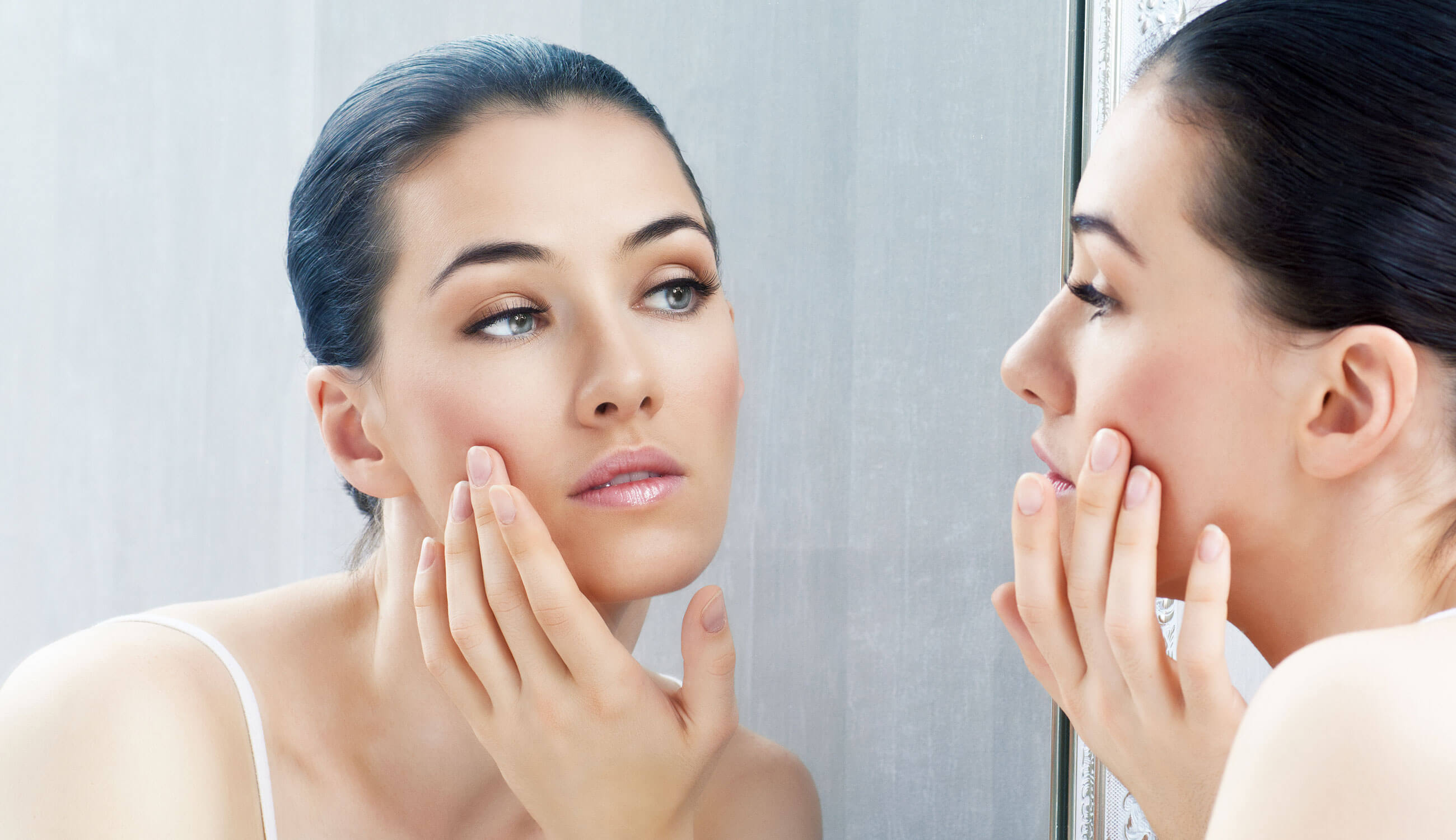 When it comes to beauty, we love natural makeup that makes us glimmer and glow. Products like our All Over Glow and Gemmed Luminizers (with real gemstones!) give us radiant summer skin all year long. But what we don't love is reaching the point when we look oily or greasy throughout the day. The benefit of using organic beauty products means that our makeup can behave like a skin care product, but for many of us with combination or oily skin, a little excess oil can still present a big problem. That's where Blotting Paper comes in. Let's make greasy looking skin a thing of the past with these blotting paper hacks, and other tips for a flawless, shine free complexion from day to night.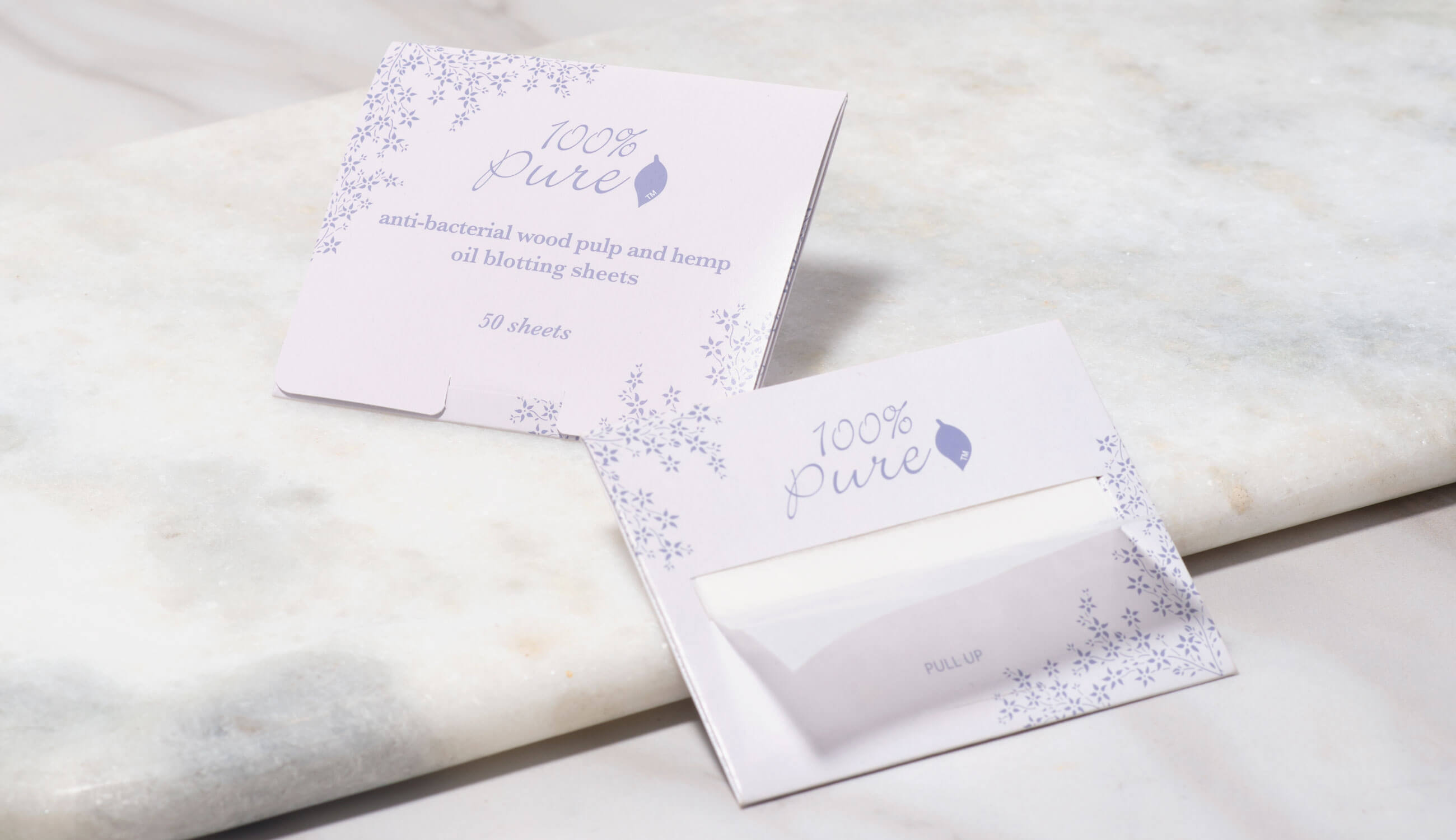 We love this option for a quick-fix for dismissing oil that isn't welcome to the skin party. Our blotting paper is antibacterial, so if you've got an unsightly monthly visitor on your cheek or chin, our blotter paper won't draw attention or cause more inflammation. This product is made with absorbent hemp and wood pulp - which is similar to detoxing charcoal. That means it's clarifying and great for removing oil, without leaving the skin parched or uncomfortable. Our blotting paper is oil absorbing but will leave makeup pigment intact.
How to Use Blotting Paper
Oil Blotter
Out dancing the night way, but want to avoid looking greasy under the limelight? Pack some Blotting Paper into your purse. Lift the top flap and remove a blotting sheet from the pack. Keeping the paper fully flat, with neutral force pat the sheet onto the affected areas until the entire sheet is soiled or until you have the desired finish. For starters, you might want to focus on your T-Zone (nose, chin, forehead) where excess oil tends to build up on your skin.
Mattify Your Makeup
For oily skin types, matte makeup is your best friend. But if you forgot to apply your Mattifying Primer, or put on a bit too much of that cute strawberry cream blush, there's no need to start all over again. Gently apply blotting paper to areas where you want to reduce shine. Looking to mattify your favorite shade of Fruit Pigmented® Pomegranate Oil Anti Aging Lipstick? Use blotting paper to set and seal in the gorgeous fruit pigment. Hold blotting paper between your lips and gently press down. This sets or mattifies the pigment, and also ensures it's evenly distributed over your lips!
Touch Up Your Makeup
Mascara or eyeliner smudging on an intimate date night? If you forgot to stick under eye concealer in your purse, you can use a corner of blotting paper to gently dab and keep raccoon eyes at bay. Touching up in the powder room with your girlfriends? Share the love with a sheet or two in this pack of 50.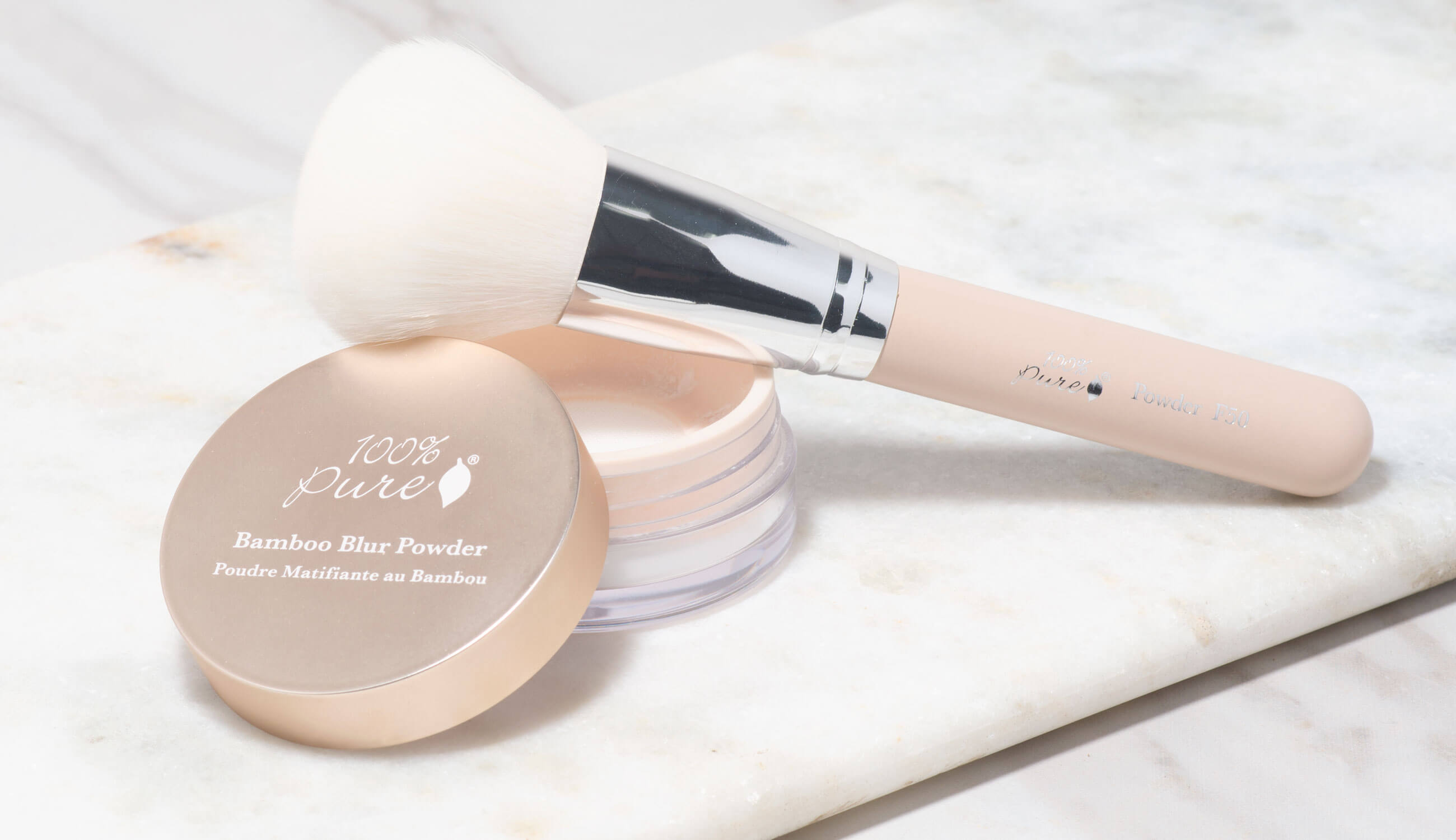 Other Tips for Staying Shine Free
If you love a softly radiant yet porcelain finish to your skin or foundation, then this is the product for you. This lightweight powder feels silky to touch and doesn't weigh down the skin, but lightly blurs oil and uneven texture for an ultra-smooth appearance. This is a fully vegan powder with ingredients that help keep skin plump and retain collagen for a youthful appearance during and after the wear.
The powder dispensing center is a mesh screen that sifts the product for an even softer texture. Simply tip the jar to the side and give it a strong tap to release the powder into the dish. Using Cruelty Free Flat Kabuki Brush F40, dip into the powder pot and sweep over the face or just in the T-zone for spot correction.
It's great to keep blotting paper on hand for touch ups, but if you want to really combat shine for the long run, apply this silicone-free primer for a smooth, matte finish to your makeup. It controls excess shine but won't dry out your skin (it has seaweed collagen for intense hydrating!). Follow with Bamboo Blur Matte Makeup for a foundation with pore-diffusing, oil absorbing bamboo silica.
As spring gives way to summer, many of us encounter seasonal skin changes. Often the summer heat and being outdoors doing all of our favorite summer activities can result in a bit of excess shine to the skin. Which oil control technique is your favorite? Use one of the tips above or combine your favorites to suit your lifestyle and needs.
We carefully hand-select products based on strict purity standards, and only recommend products we feel meet this criteria. 100% PURE™ may earn a small commission for products purchased through affiliate links.
The information in this article is for educational use, and not intended to substitute professional medical advice, diagnosis, or treatment and should not be used as such.
Sign up to our email newsletter for more blog updates and exclusive discounts.
< Older Post | Newer Post >