How to Apply Under Eye Concealer
A step-by-step tutorial, from priming all the way to baking your under eye concealer to say goodbye to dark circles!
Posted on February 6, 2023
Written by: 100% PURE®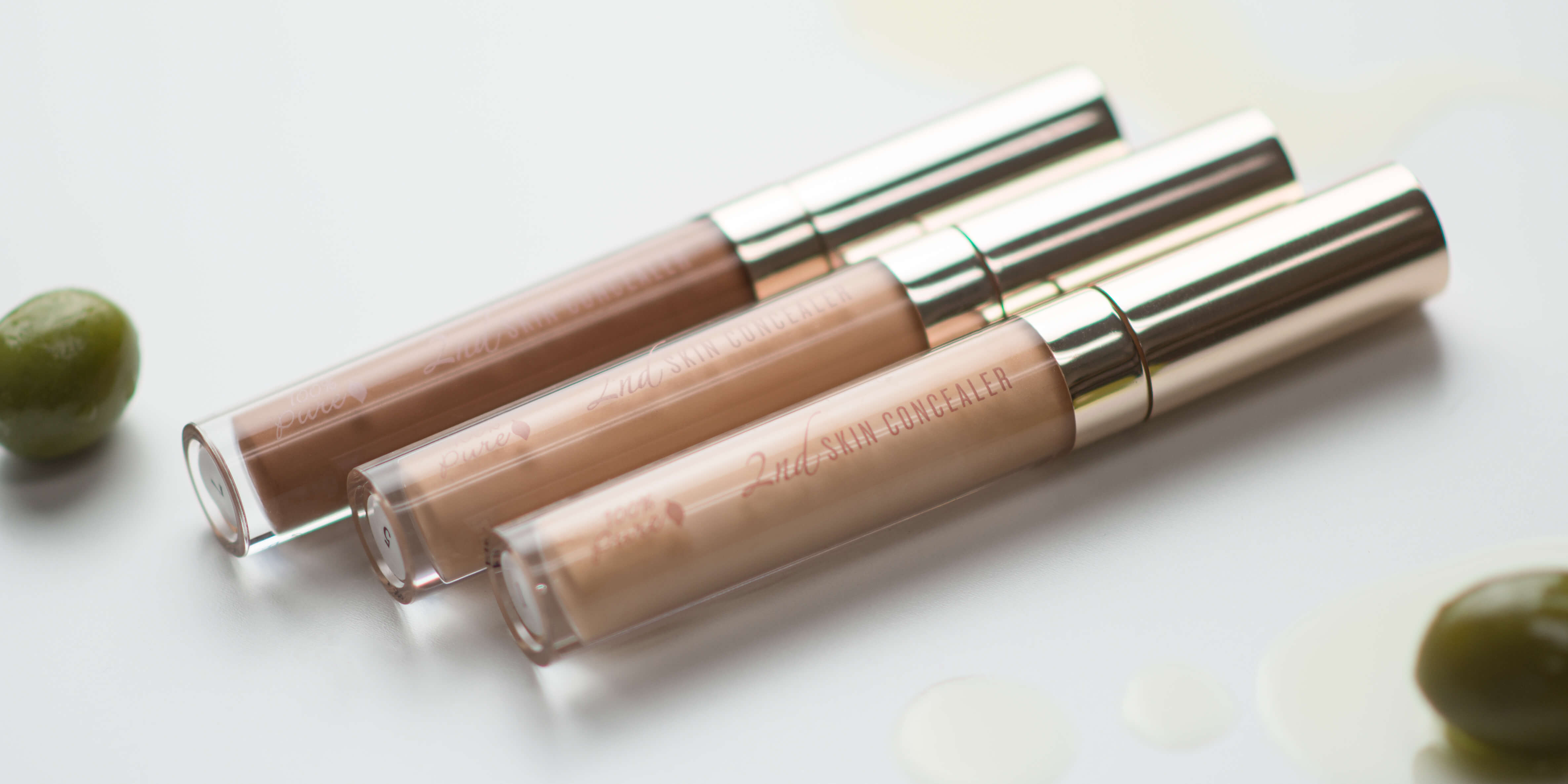 There's something we always dread hearing when we stroll into work in the morning: "You look tired!" No matter how many cups of coffee you have or how early you try to sleep, sometimes those dark circles just won't go away. Maybe you've tried to convince everyone that you were just born with it. But a little bit of under eye concealer wouldn't hurt for convincing everyone that you're still on your A-game, especially if it looks and feels like a second skin (we're all for makeup that doubles as skincare!). Using an under eye concealer on top of a skin regime to bust those eye circles comes with brightening power that lasts longer than your morning latte. We're bringing you a step-by-step video tutorial to help you master the art of applying under eye concealer for a flawless complexion (that actually lasts until you finally hit your bed for the night!).
What Kind of Under Eye Concealer Should You Use?
While not as glitzy as a gemmed luminizer, under eye concealer works behind the scenes to ensure your eyes look their brightest and you look your best. That means using a concealer that's easy to apply, is natural-looking, and stays on all day throughout your long work schedule. That's a lot to ask for! Applying an under eye concealer can get nerve wracking, especially when you're struggling with a cakey formula that makes your eye bags look even heavier than in the first place. Makeup is supposed to help you, not give you more wrinkles (we're looking at you, coal tar dyes and formaldehyde).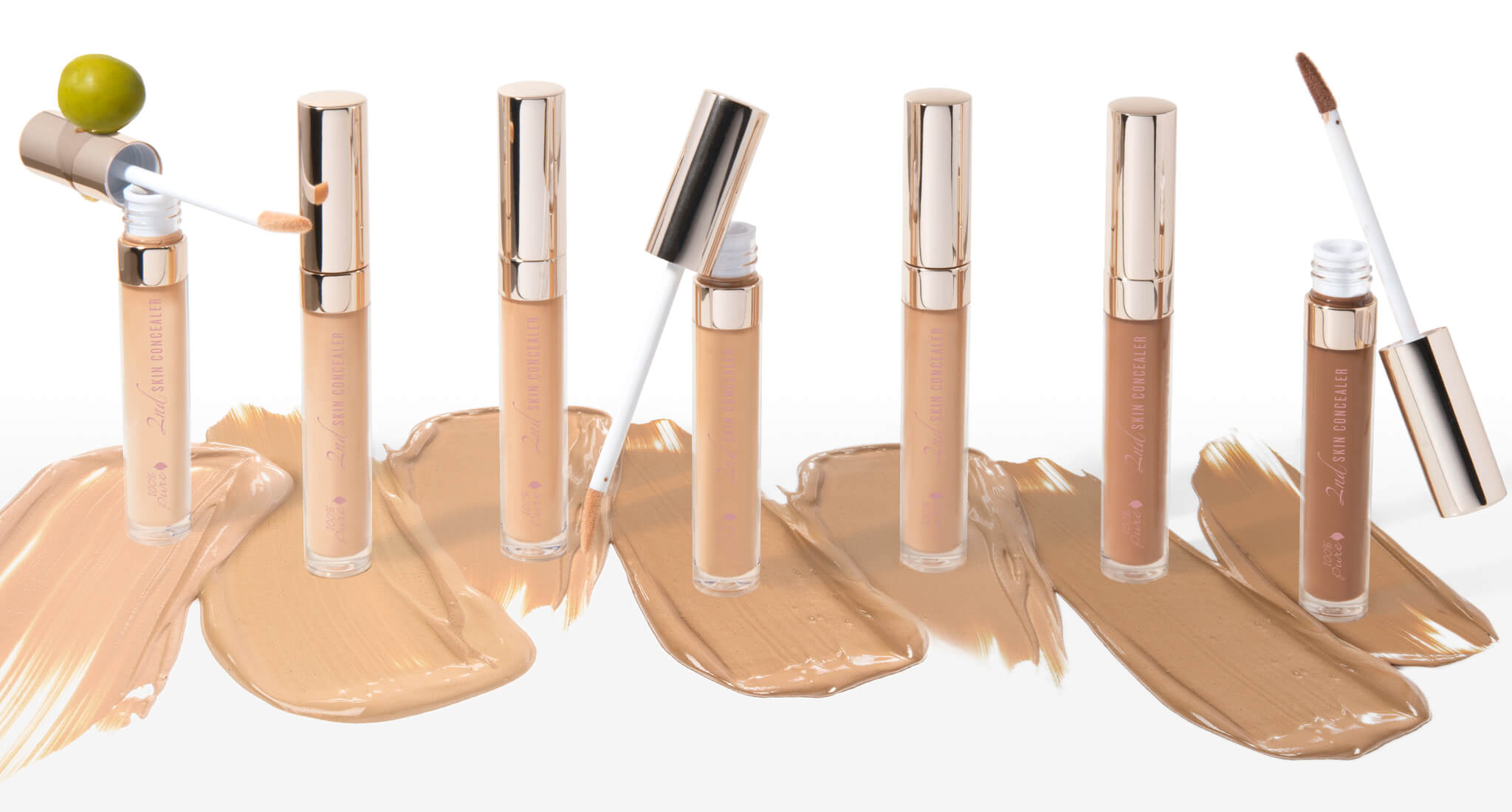 Newsletter
Subscribe
for more blog updates and exclusive discounts
Fortunately with truly natural ingredients and a toxin free formula, we've created a concealer that ticks off all the right checkboxes. That's right, our Fruit Pigmented® 2nd Skin Concealer comes with medium to full coverage to conceal dark circles, fine lines and blemishes. There's a reason why we call it the "2nd Skin" Concealer, and that's because it creates a natural finish that looks like a second layer of flawless skin. That's all thanks to olive squalane that hydrates and softens skin without all the grease and clumping. Turmeric extract works double duty by fighting inflammation for more even skin tone and also naturally brightening skin. Peach pigments provide a natural skin-tone color to enhance your complexion. This impressive resume makes the Fruit Pigmented® 2nd Skin Concealer your go-to for an under eye concealer. We'll take soothing, moisturizing fruit pigments over skin irritating, clumping synthetic dyes and iron oxides.
How to Apply Under Eye Concealer
Flawlessly applying an under-eye concealer can take a little practice, but we're here to provide resources! For those who seek a quick step-by-step, keep reading!
1. Prime with Coffee Bean Caffeine Eye Cream to brighten and reduce dark circles.
Begin with our cult fave eye cream to bust those dark circles. Dot the cream around your eyes. Use your ring finger to gently pat around your eye area. Caffeine rich green tea and coffee brighten dark circles with potent vitamins, while nourishing rosehip oil moisturizes for a smooth canvas. Now you're ready for an under eye concealer!
2. Apply Fruit Pigmented® 2nd Skin Concealer packed with hydrating olive squalane.
Use the applicator to sweep concealer directly onto the skin under your eyes. Blend thoroughly with Makeup Blender to conceal dark circles, fine lines and blemishes. Feel free to build with more concealer if additional coverage is desired. Don't be afraid to be generous! Olive squalane hydrates your skin for a smoother finish; no toxins here to irritate your eyes or skin.
3. Apply Bamboo Blur Powder over under eye concealer.
Bear with us, here's a makeup hack that will really up your under eye concealer game. Apply the powder evenly over your under eye concealer with a brush. Bamboo silica mattifies and evens out your under eye area for the most natural coverage, while promoting healthier, smoother skin.
4. Let the concealer bake. This sets your concealer and helps remove fine lines.
Baking your makeup allows it to set and also promote a brighter finish. In this case, applying powder over your under eye concealer application allows it to stay put for longer. Baking your under eye concealer also helps smoothen out fine lines for a flawless under eye area. Wait a few minutes to let the concealer bake. In the meanwhile, work on your DIY manicure and pedicure, or try a 3 minute beach hairdo. We promise it'll be worth it!
5. Blend out Bamboo Blur Powder for a creaseless and flawless under eye.
Transformation time! Pick up a blending brush and blend the powder out to reveal a smooth finish. Your coworkers will be envious, and think you got a good dose of beauty sleep. But what does it all really take? A nourishing under eye concealer and powder that run on plant power. You absolutely can look your best without sacrificing your health, and we're here to help you out with that with good ol' Mother Nature and fruit pigment magic.
We carefully hand-select products based on strict purity standards, and only recommend products we feel meet this criteria. 100% PURE™ may earn a small commission for products purchased through affiliate links.
The information in this article is for educational use, and not intended to substitute professional medical advice, diagnosis, or treatment and should not be used as such.
Sign up to our email newsletter for more blog updates and exclusive discounts.
< Older Post | Newer Post >