Why You Need Your Beauty Sleep
The science behind beauty sleep and a night skin care routine.
Posted on Feburary 26, 2018
Written by: 100% PURE®
If there's something we're all guilty of, it's probably that we don't get enough beauty sleep. You've been told too many times the dreaded "you look tired" by your coworkers, and chugging that coffee in the mornings isn't doing anything to make your dark eye circles go away (unless, of course, it's our Caffeine Bean Coffee Eye Cream!). You're not imagining it - the less you sleep, the worse your complexion gets! It's called "beauty sleep" because more sleep means the closer you are to achieve your glowing goddess skin dreams. The PM is also the perfect time for a night skin care routine that will help you wake up to a new you. We'll explain to you how a proper sleep routine can help your skin, what happens when you don't get enough z's, and share our night skin care routine.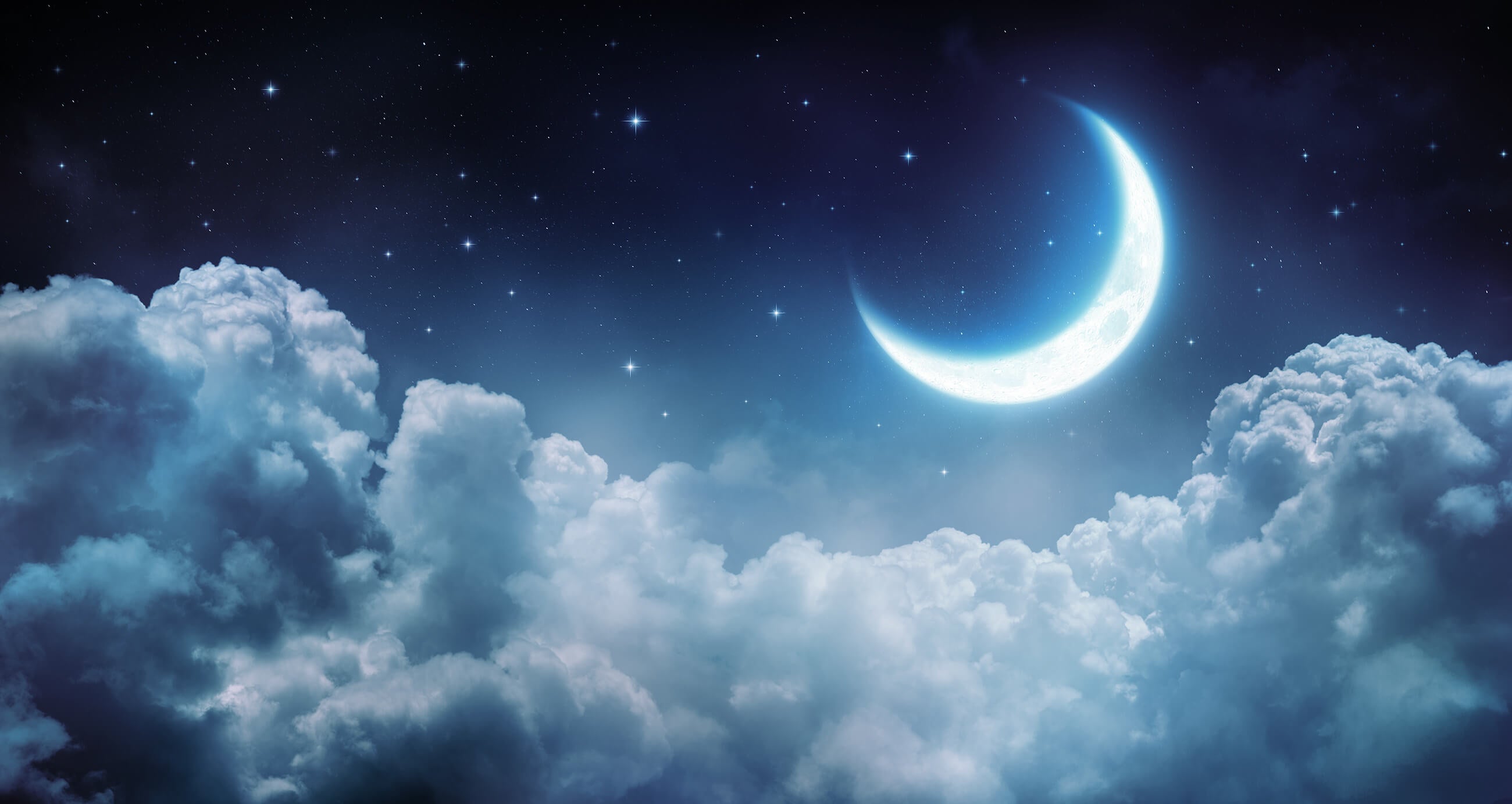 Why You Need Your Beauty Sleep
Skin Recovery
You've been told that if you're stuck on a problem during the wee hours, a good night's rest can freshen you up so you can wake up with a new eye on things. The same for your skin happens when you sleep. You've been out all day in the sunlight and your skin's been working hard to protect you from pollution and toxins. The time that you spend snoozing away is also the golden hour for your skin to repair itself. That's why it's so important for you to get the recommended amount of sleep that's appropriate for your age and lifestyle. If you need something to help you relax before hitting your pillow, try a DIY spa session or treat yourself to the night skin care routine we've outlined below!
More Firm, Radiant Skin
So how exactly does skin repair itself? The answer lies in collagen, something you might be familiar with for its skin plumping ability to prevent wrinkle formation. You might not know that collagen also works to repair your damaged skin. Your body naturally produces this important skin protein, and it holds your skin together and strengthens it for that smooth, firm complexion. If you stay up too late watching Netflix, your collagen levels can dip, resulting in sagging skin, fine lines, wrinkles, and a whole host of skin woes. Yup, collagen is that important! Get your full seven or eight hours of beauty sleep for a complexion even Sleeping Beauty would be envious of. Slap on a Ginseng Collagen Boost Mask in your night skin care routine for an extra collagen boost.
More Awake Eyes
During REM sleep - that's when you're dreaming about yesterday's avocado toast and hopefully not having a nightmare about your next day at work - your brain activity jumps and can be even higher than when you're awake. Scientists theorize that this is when your brain is busy processing memories, so a good night's rest definitely isn't something you should skimp out on! Along with that, your body's blood flow to your skin increases, resulting in a glowing complexion when you wake up and those rosy cheeks - no blush necessary! This helps keep those dreaded dark eye circles at bay too, since they're commonly caused by poor blood circulation.
Skin Care Works Better at Night!
So now you know how beauty sleep works. Your skin will naturally work to refresh itself as you float off into dreamland. Did you know that a night skin care routine on top of that can also work more effectively while sleeping? As your blood flow increases during sleep, your pores open up more too, meaning your skin is able to absorb more during the night. Your skin cells are less busy with working to protect your body from daytime environmental stressors, making your sleeping hours the ideal time to feed them with nutrients. Dedicate 10 minutes each night before bed to pamper yourself with a brightening ritual to lend your skin a helping hand. For the rest of this routine that includes the cleansing steps, check out our 10 step Korean skincare routine.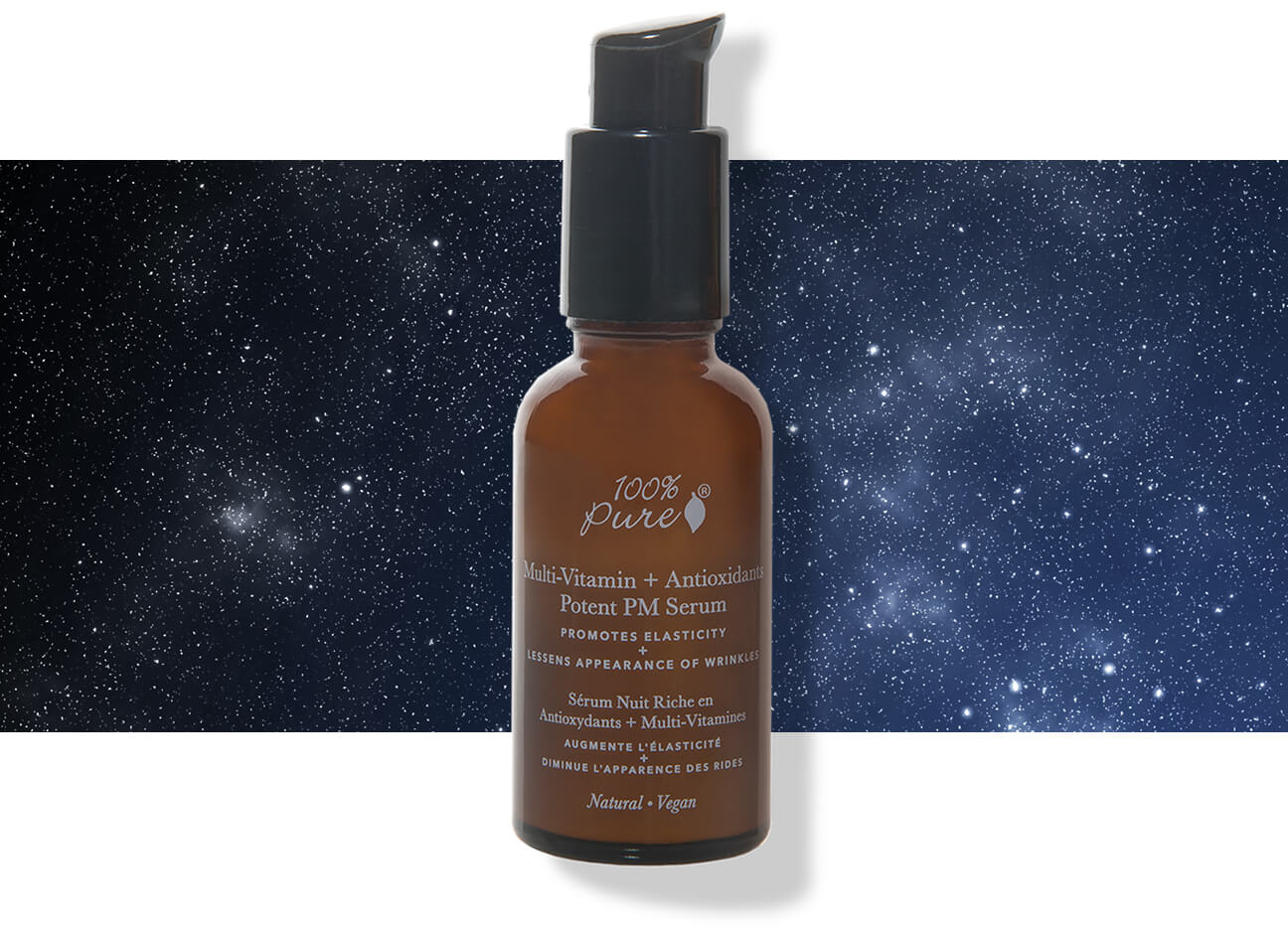 Multi-Vitamin + Antioxidants Potent PM Serum
A high percentage of vitamin C can help boost your collagen production even further to promote brighter, firmer skin, so make sure you check it out in our latest Multi-Vitamin + Antioxidants Potent PM Serum. It boasts the unique technology of combining vitamin C and niacinamide into a stable formula to help increase ceramide levels - which means more skin hydration, moisture, and plumpness. The powerful serum also contains 10% vitamin E, 1% CoQ10, and 1% retinol to further rev up skin repair. Pat this serum onto your cleansed face, eye area, and neck for that glow.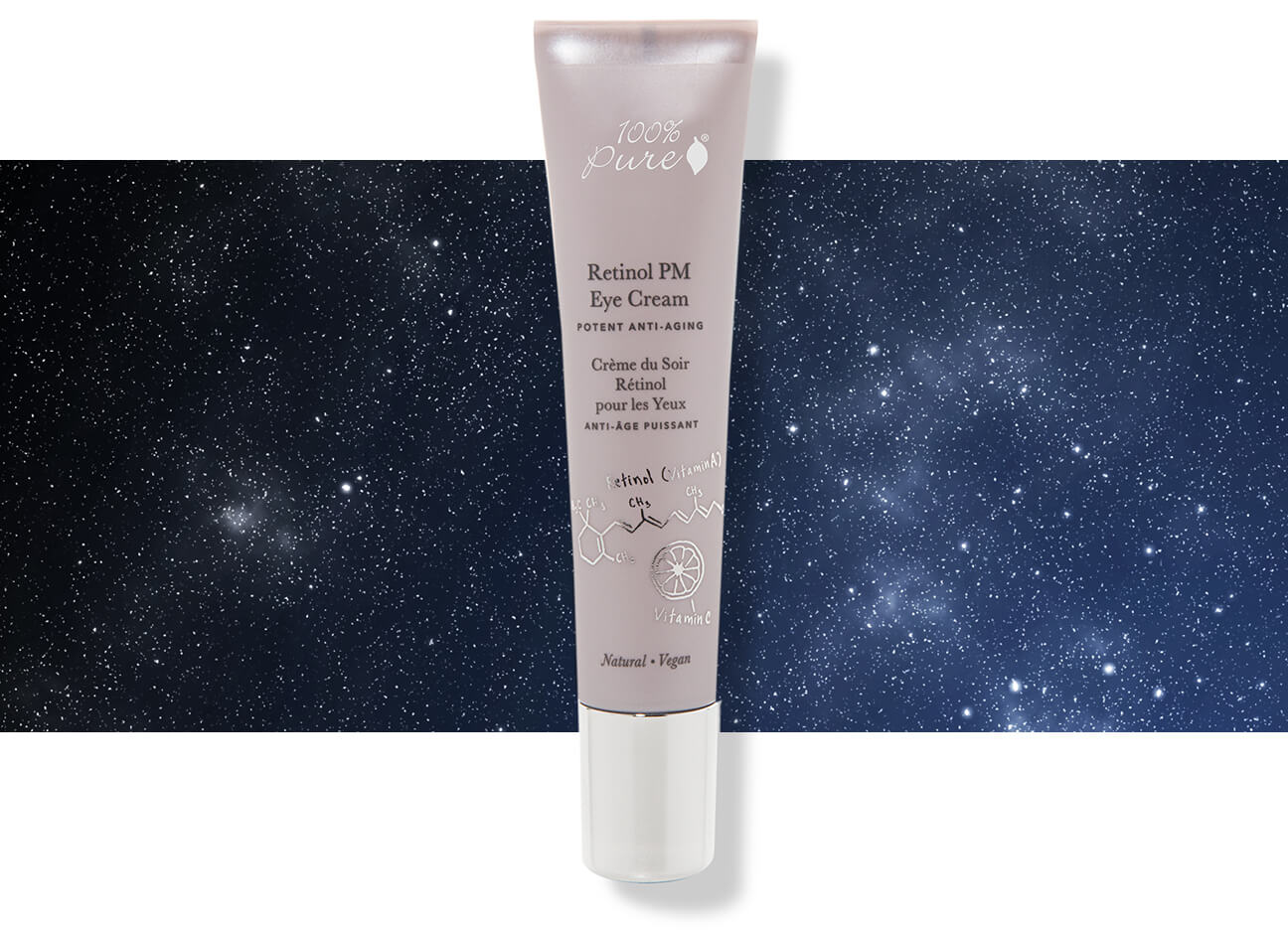 Plant-based retinol in our Retinol PM Eye Cream is here to bust your dark eye circle nightmares. Night is the best time to reap the benefits of retinol, since it can make skin more vulnerable to daytime sun damage. Your skin loses moisture more easily at night, so we also added hyaluronic acid for hydration, and moisturizing acai and pomegranate oils to keep crow's eye feet away. Vegan stem cells from mung beans work to promote rapid cell turnover and new skin cell production for a truly, action-packed formula to work effortlessly during the night.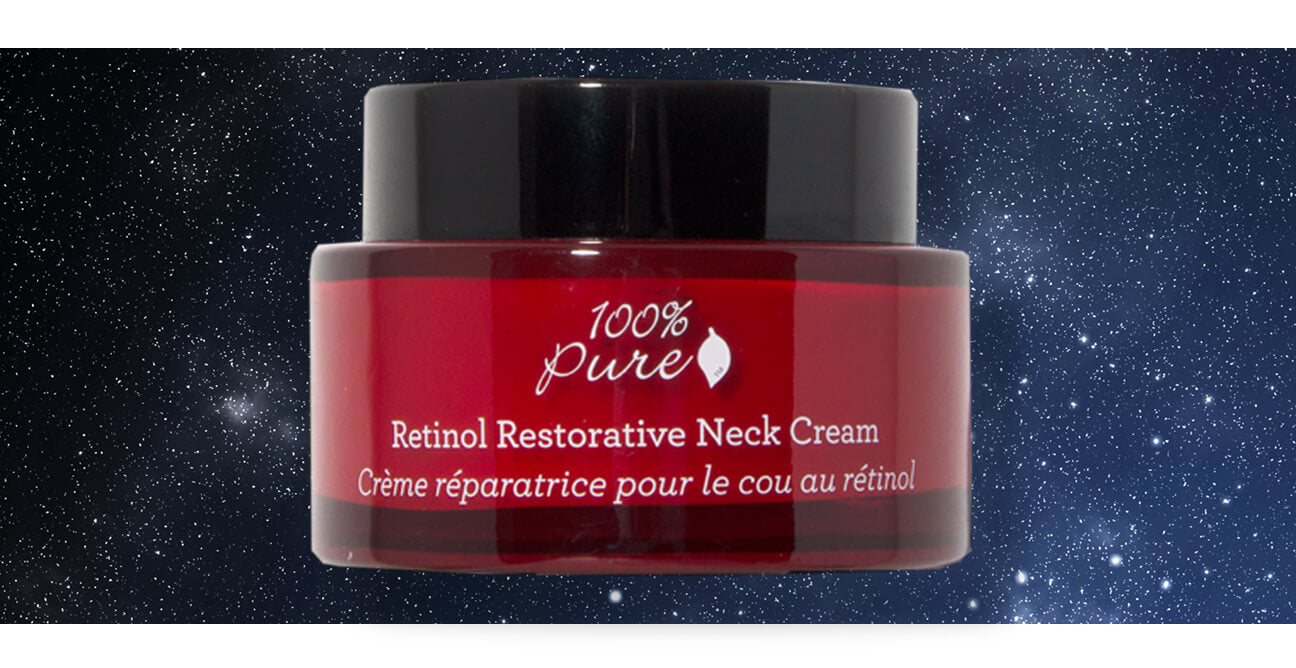 Retinol Restorative Neck Cream
Retinol is a true gem that's what makes your night skin care routine shine. We're great at pampering our faces with natural masks or putting on a cap to shade our face from the sun, but it's easy to forget about your neck down below that's just as vulnerable to signs of aging! Say hello to our Retinol Restorative Neck Cream that's rich with moisturizing and age corrective nutrients but still light enough to apply over your neck and have it sink its soft goodness into your skin - no synthetic or toxic thickeners here. A blend of cocoa butter with enriching avocado oil and other seed oils do the work here. Complete the package with hydrolyzed quinoa full of B vitamins to promote a firmer, more lifted neck.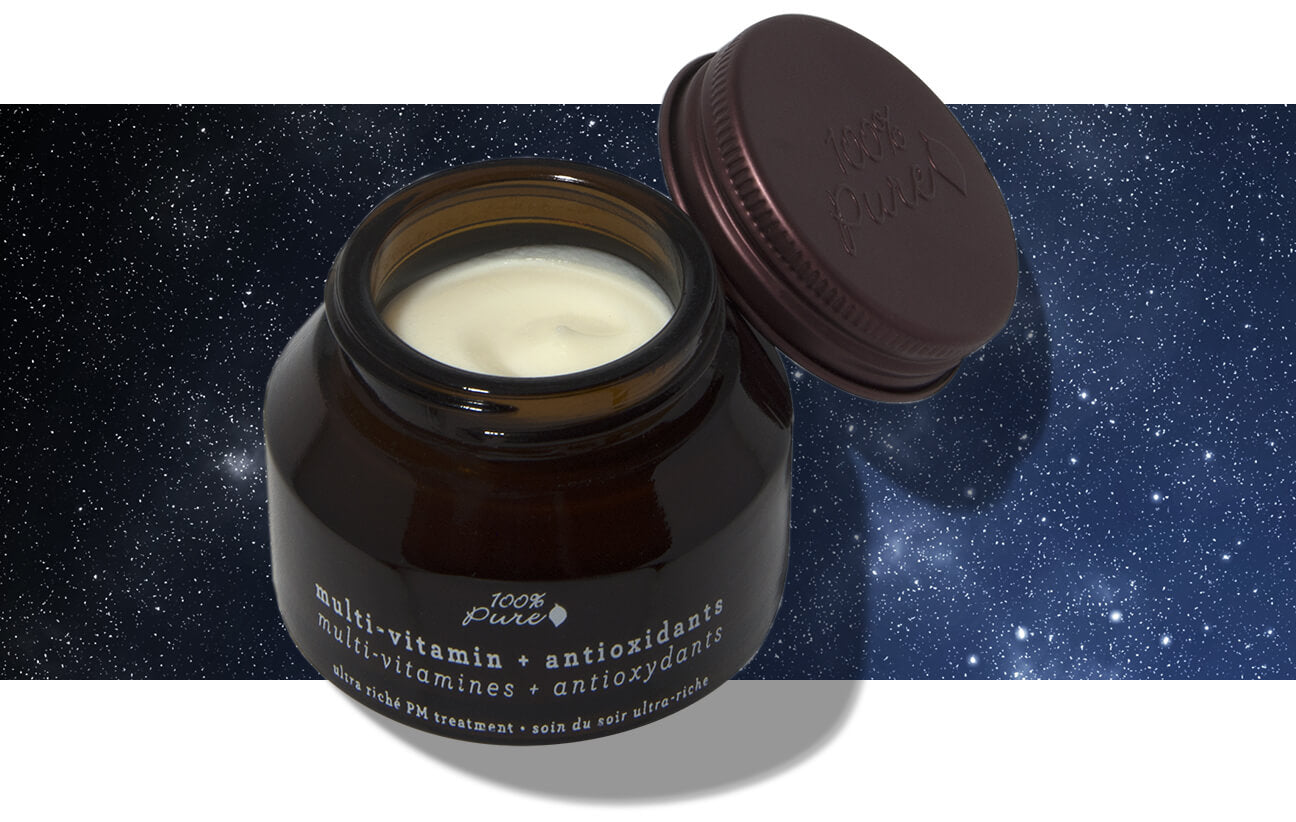 Multi-Vitamin + Antioxidants Ultra Riche PM Treatment
There's a final step you need to take so your night skin care routine efforts won't go to waste - moisturize! At the same time that your pores widen during the night to allow more nourishing product in, it also causes precious moisture to escape more easily! Pack on our luscious evening treatment cream for a strong dose of moisturizing vitamin E to combat skin damage and seal in the skin care goodies from the previous steps. It's a true vitamin powerhouse with vitamin E, vitamin C, vitamin B3, vitamin B5, vitamin A, vitamin K, vitamin D (if you're having a hard time keeping track of these skin vitamins, check out our handy guide!). No need to down a few extra glasses of water before bed (that would result in more bathroom trips that interrupt your beauty sleep), this ultra luxe cream will lock in moisture and nutrients so you can wake up refreshed like Sleeping Beauty and be proud about tagging your photos with #iwokeuplikethis.
We carefully hand-select products based on strict purity standards, and only recommend products we feel meet this criteria. 100% PURE™ may earn a small commission for products purchased through affiliate links.
The information in this article is for educational use, and not intended to substitute professional medical advice, diagnosis, or treatment and should not be used as such.
Sign up to our email newsletter for more blog updates and exclusive discounts.
< Older Post | Newer Post >