How to Choose the Best Moisturizer for Oily Skin
These moisturizers are all ultra hydrating, light, and fast absorbing, making them friendly for oily skin types.
Posted on May 10, 2018
Written by: 100% PURE®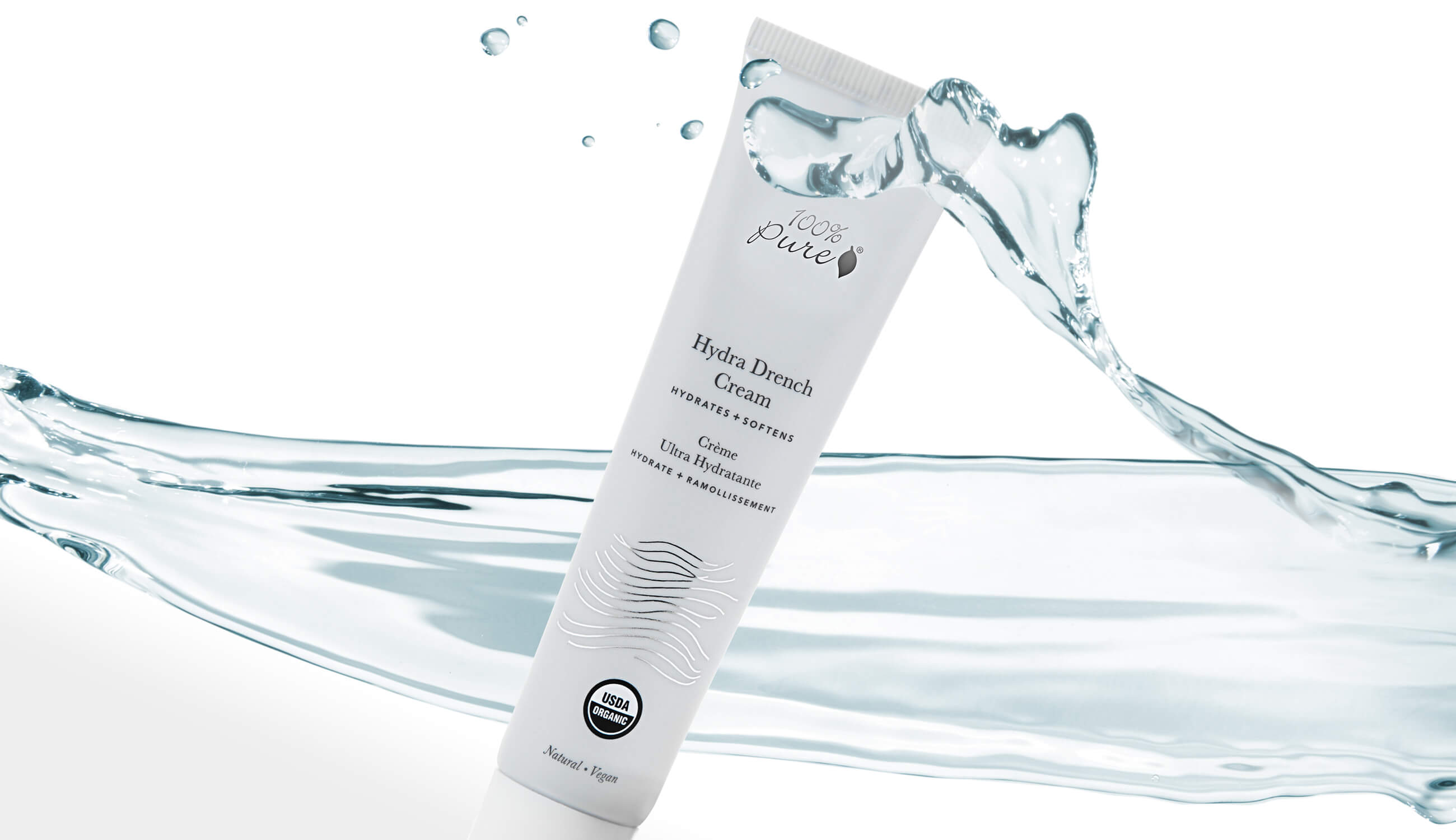 If you're constantly suffering from greasy skin, the truth is that even people with oily skin still need a moisturizer! At its most basic level, a moisturizer contains oil to help seal in nutrients and water. Adding an oil to your skin actually helps to balance sebum (your skin's natural oil) production so you can stay shine free. The best moisturizers for oily skin will properly balance and nourish, without clogging pores or leave skin feeling greasy. It's also important to choose a natural moisturizer that's free of harsh or skin drying chemicals that can irritate skin further. Here are our top picks on the best moisturizer for oily skin.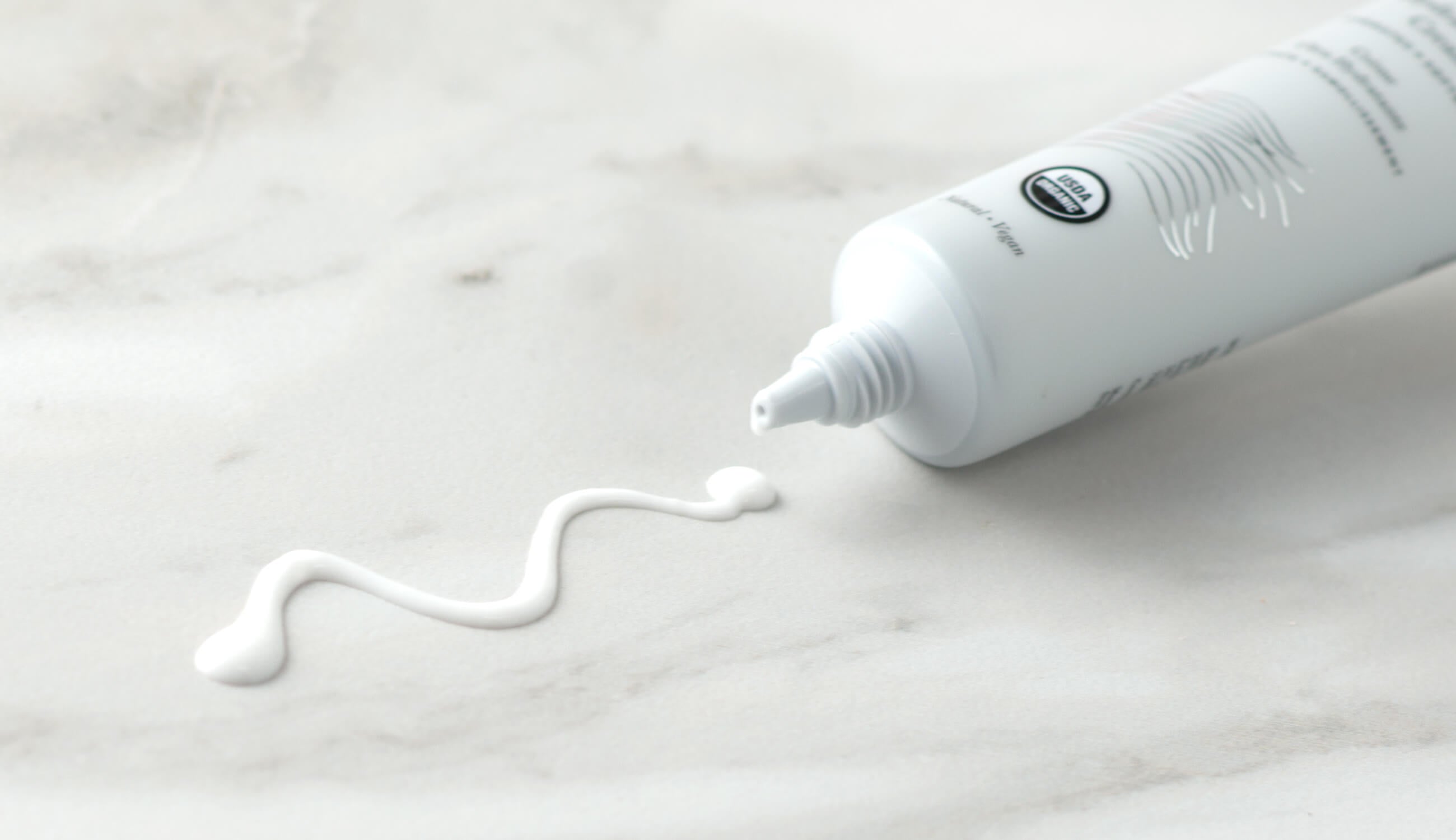 Is Moisturizer Good for Oily Skin?
The answer is: yes! There's a difference between moisture and hydration, and every skin type needs some of both. Hydrating involves feeding skin water for healthy cell function, and prevent formation of fine lines and wrinkles. On the other hand, moisturization is adding oil to reinforce your skin's moisture barrier and prevent water from evaporating from your skin.
Why does oily skin still need a moisturizer? Because skin stripping products, pollution, and UV rays can damage your skin's natural moisture barrier. As a result, your skin won't be able to retain water and stay properly hydrated. To compensate, your skin begins to overproduce sebum, which can result in greasy skin, clogged pores, and acne. That said, you should choose the best moisturizer for oily skin and use it after cleansing for a balanced, grease free complexion. Did you know that a moisturizer can also contain acne fighting products, and help seal in active ingredients from the rest of your skin care routine?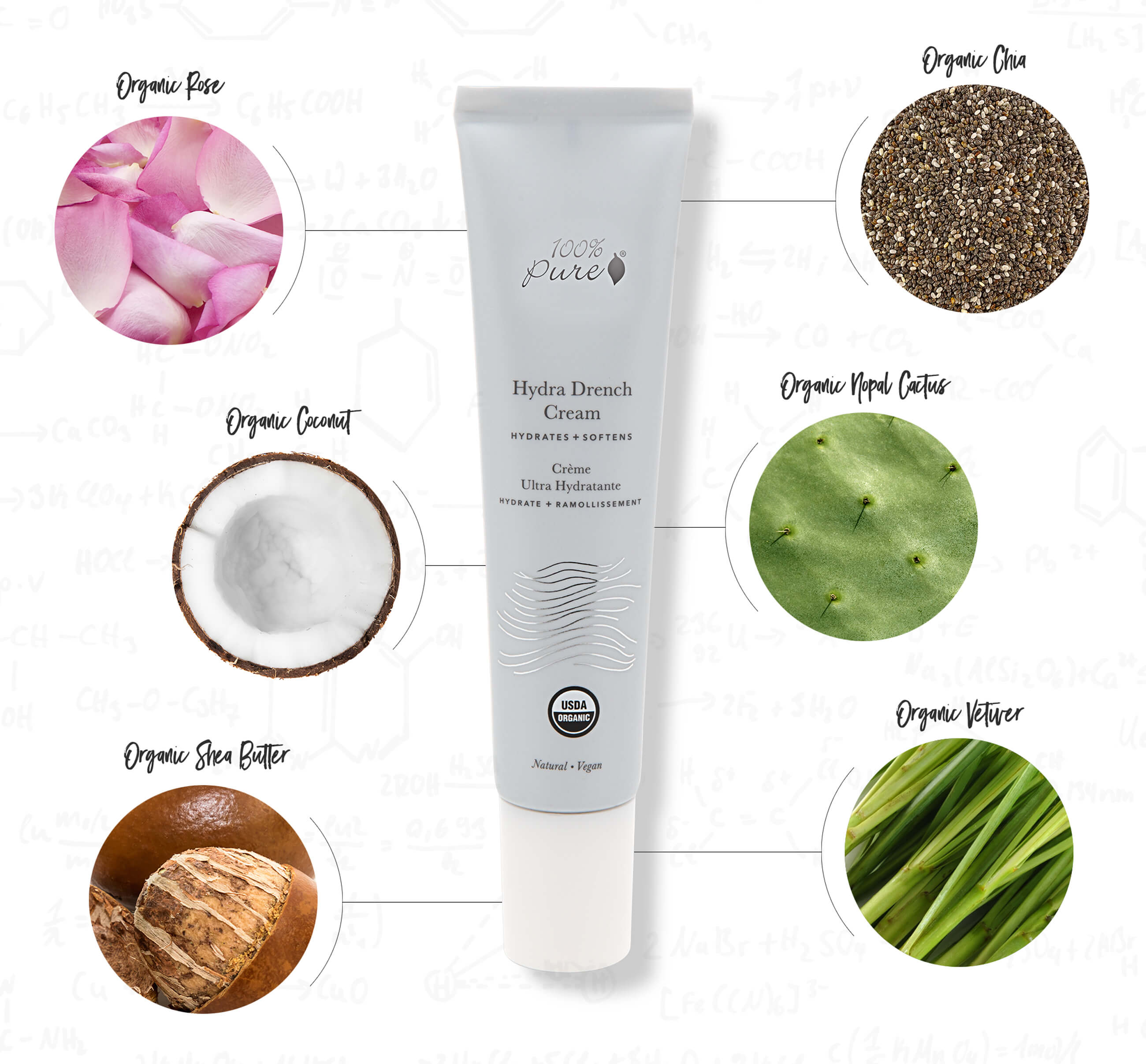 Best Moisturizer for Oily Skin
The Hydra Drench Cream is our best moisturizer for oily skin because of how lightweight and hydrating it is. While it's not possible to choose an oil free moisturizer, we've formulated it for oily skin types in mind to provide the perfect balance of hydrating ingredients and light nourishing oils. That way you won't have to worry about greasy skin, or breaking out from not moisturizing enough.
Did you know that there are more ways to hydrate skin than just water? The rose water and nopal cactus (also known as prickly pear) in this formula are incredibly soothing and hydrating for even sensitive skin. They balance the skin and also come with a range of potent antioxidant benefits. We included an extra dose of hyaluronic acid - one gram of it can hold up to 6 liters of water - to help lock in these hydrating ingredients. Chia oil and coconut oil are both fast absorbing light oils so they won't sit on the surface of oily skin and clog pores. In fact, the omega fatty acids in chia oil actually help strengthen your skin lipid barrier for better hydration retention, resulting in plump, glowing skin. Use this moisturizer after applying Green Tea EGCG Protective Serum to help reduce inflammation and regulate excess sebum production.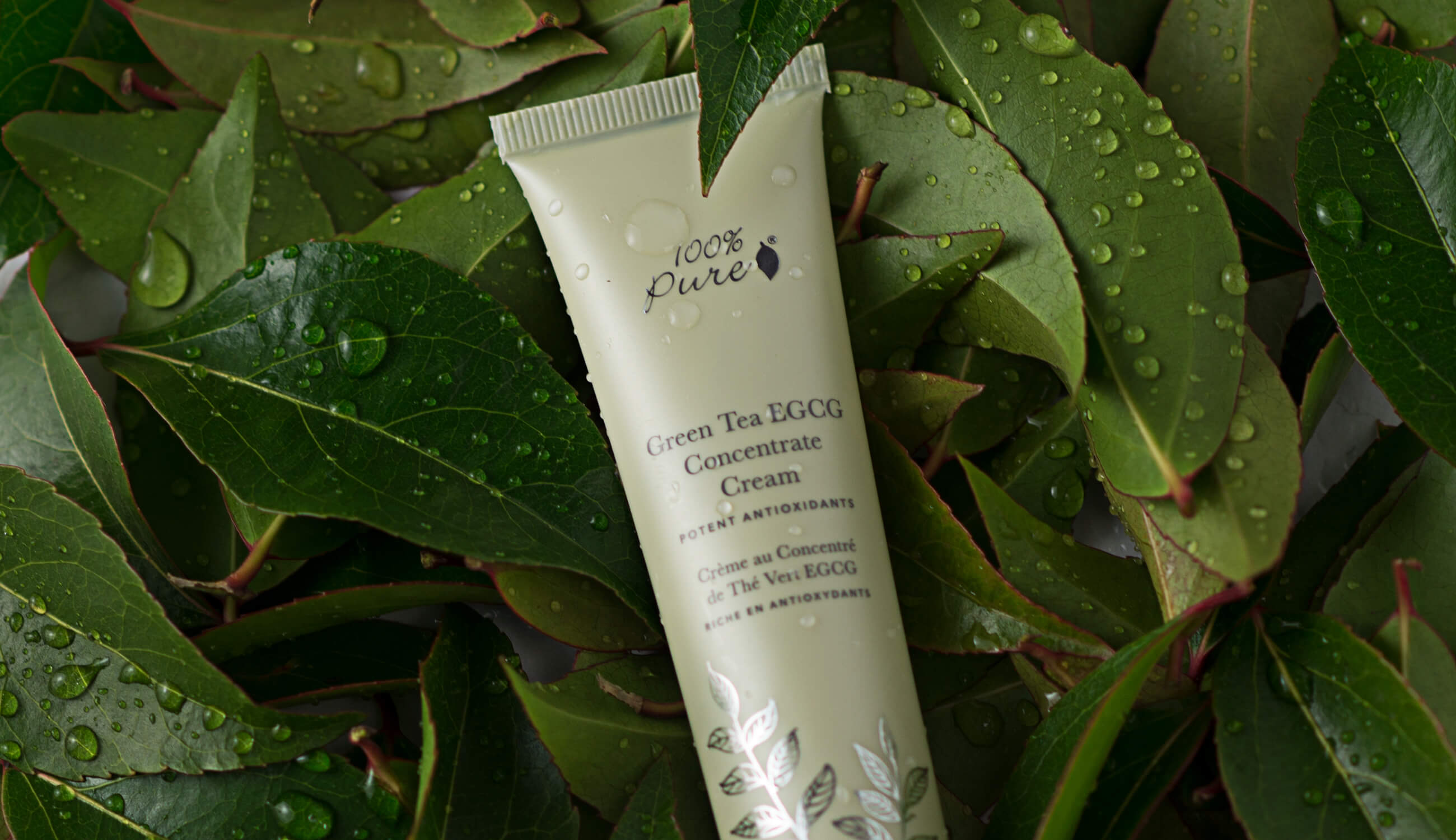 Moisturizer for Acne Prone Skin
If you've tried all the remedies for your acne, somewhere along the way you've probably ended up damaging or drying your skin out more than you liked. That's because most acne treatment products contain skin stripping ingredients and harsh chemicals. Stripping your skin of beneficial oils actually causes it to overproduce sebum, so it's best to stick to a moisturizer for acne prone skin that contains only nourishing, soothing ingredients.
Enter the Green Tea EGCG Protective Cream. This moisturizer is packed with EGCG, the most abundant antioxidant found in green tea. EGCG comes with a range of anti-aging and skin protective benefits. EGCG helps regulate sebum production too, which is why we highly recommend this moisturizer for oily skin and acne prone skin. The EGCG in this moisturizer is a potent ingredient that's still soothing enough for sensitive skin. The moisturizing olive squalane in this formula actually has a composition extremely similar to that of your own skin, meaning it's highly absorbable. This moisturizer is also packed with hyaluronic acid to lock in hydration from yerba mate. Combine this moisturizer with the Tea Tree & Willow Clarifying duo to deeply purify acne prone skin. While your acne recovers, check out this extensive guide on healing and concealing acne with makeup.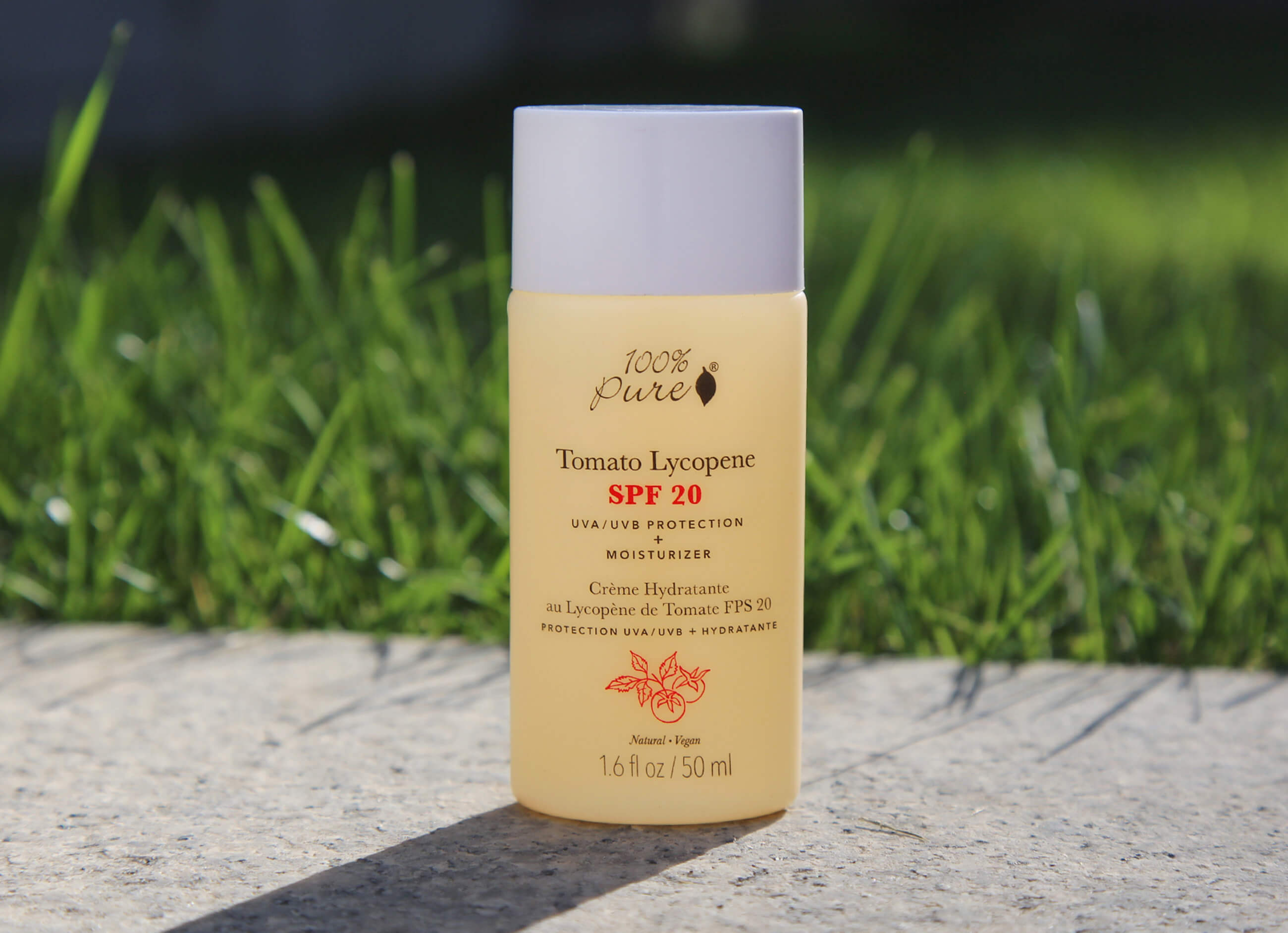 Best Moisturizer for Oily Skin with SPF
If you have oily skin, you're probably all too familiar with the greasiness of conventional sunscreen. But it's important not to skimp out on SPF! UV rays can damage your skin cells, preventing healthy skin barrier function and balanced sebum production. Sun protection is especially important for oily skin that's been sensitized and stripped by acne treatment. Oily skin types will want to pick up a Tomato Lycopene SPF 20 Moisturizer for a silky moisturizer with full spectrum protection. This sunscreen absorbs quickly and is ideal for oily skin because it contains ultra light oils like olive squalane, coconut, and sunflower oil that are still potent with nutrients. For example, the essential fatty acids in sunflower oil enhance skin barrier recovery for proper skin hydration. Lycopene from tomato helps to fight and prevent sun damage that can cause wrinkles and dark spots. This moisturizer for oily skin can be applied before makeup application. (Prefer a spray-on SPF instead? Check out the dreamy light Yerba Mate Mist SPF 30 for a mattifying finish perfect for oily skin)
There you have it, the three best moisturizers for oily skin that are light, fast absorbing, and won't clog pores. If you're looking for other products friendly for acne prone skin, check out our acne treatment guide for a targeted acne fighting regime. Need help battling more common oily skin woes? We've got you covered:
Best Tea Tree Products for Clearer, Worry Free Skin
How to Minimize Enlarged Pores
We carefully hand-select products based on strict purity standards, and only recommend products we feel meet this criteria. 100% PURE™ may earn a small commission for products purchased through affiliate links.
The information in this article is for educational use, and not intended to substitute professional medical advice, diagnosis, or treatment and should not be used as such.
Sign up to our email newsletter for more blog updates and exclusive discounts.
< Older Post | Newer Post >