Prickly Pear: How To Eat and How To Wear
From natural makeup product to delicious healthy dessert, this mysterious fruit is our summer favorite.
Posted on May 17, 2017
Written by: 100% PURE®
We are really starting to feel the summer vibes rolling in and couldn't help but share our favorite cooling dessert. We've paired it with a perfectly matched natural lipstick shade (and name) in Prickly Pear. Dive right into this sweet but refreshing dessert while sporting a natural lipstick that's ingredients sound like they could be a dessert, too!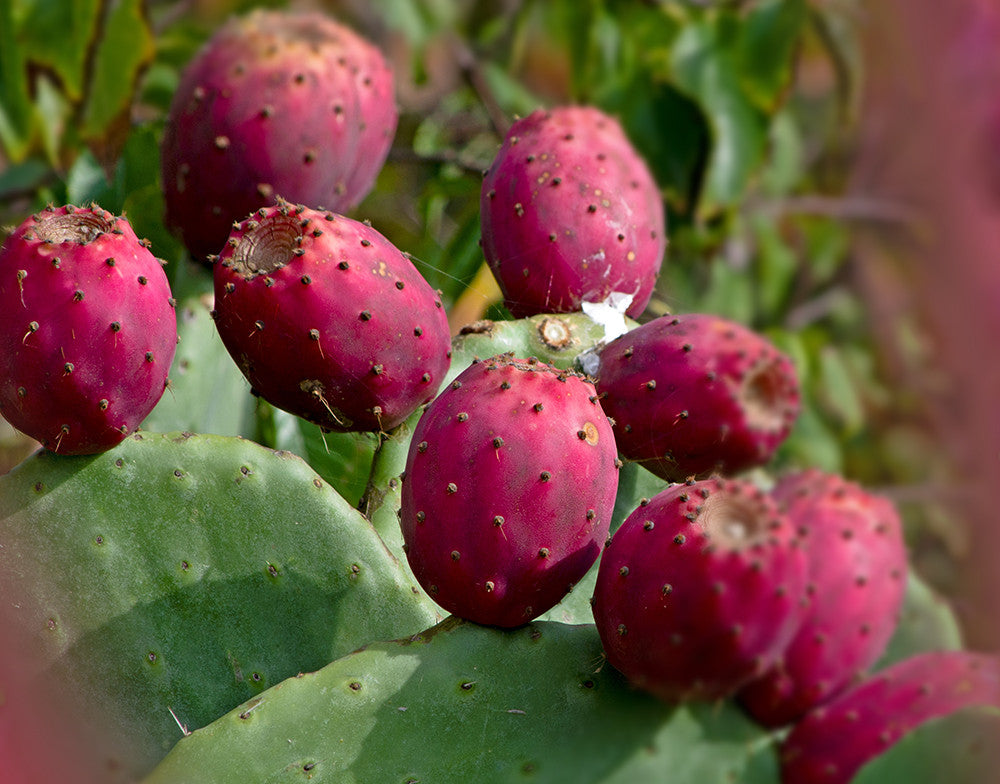 How To Wear Prickly Pear
Call us crazy scientists, but we think it's pretty wild that all you need are fruit pigments to color your lips naturally. Our innovative line of Cocoa Butter Matte Lipsticks are living proof of the power of mother nature when it comes to getting the perfect shade.

They're formulated with a nourishing blend of cocoa butter, shea butter, vitamin E, and extracts from fruits and berries: think cherries, plums, raspberries, blackberries, and peaches. The combinations are endless, and the ingredients are ridiculously clean. Our thinking goes: if something's perfect in its natural state, why dump in a bunch of toxic chemicals and heavy metals? Turns out that's what's on the ingredient list of conventional matte formulas. We're really not about that, so we developed our line of all-natural matte lipsticks that are just as pigmented without all the nasty extras.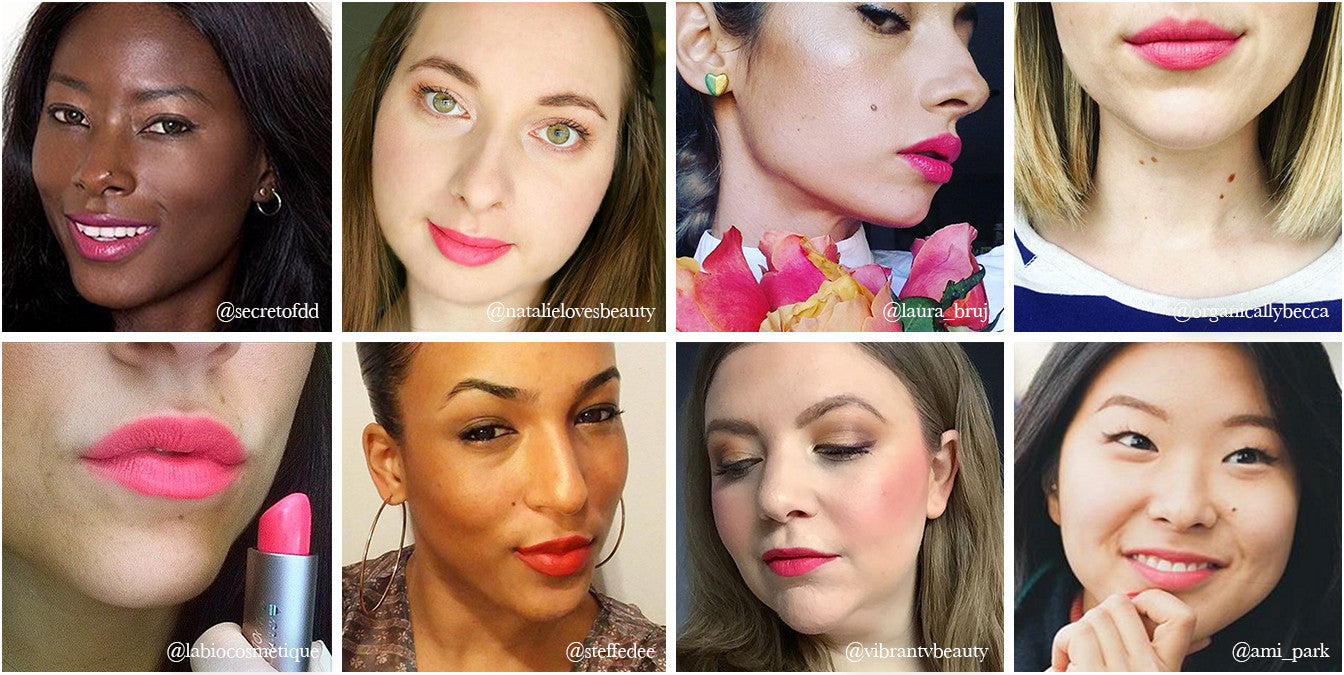 When we were working on this collection, we wanted a shade for every skin tone and for every mood. If you're anything like us, you probably have a sweet side, but also a little bit of a prickly side. Cue our current shade obsession: Prickly Pear. Despite it's title, prickly pears aren't actually pears. They're a type of cactus that populates deserts on the West Coast. They're covered in gorgeous pink-orange buds, and also in tiny sharp prickers. In other words, these plants are totally gorgeous, but also slightly dangerous. How could we not channel the femme fatale of the desert into a lip hue?
Right now we're loving our Cocoa Butter Semi-Matte Lipstick in Prickly Pear paired with a downplayed, natural face. Think low-key foundation (or opt for a Luminous Primer and our multi-tasker Bamboo Blur Tinted Moisturizer) and a single coat of Natural Mascara. Your lips take center stage with this look, and thanks to our mattifying rice powder formula, they'll stay put all night. Slay.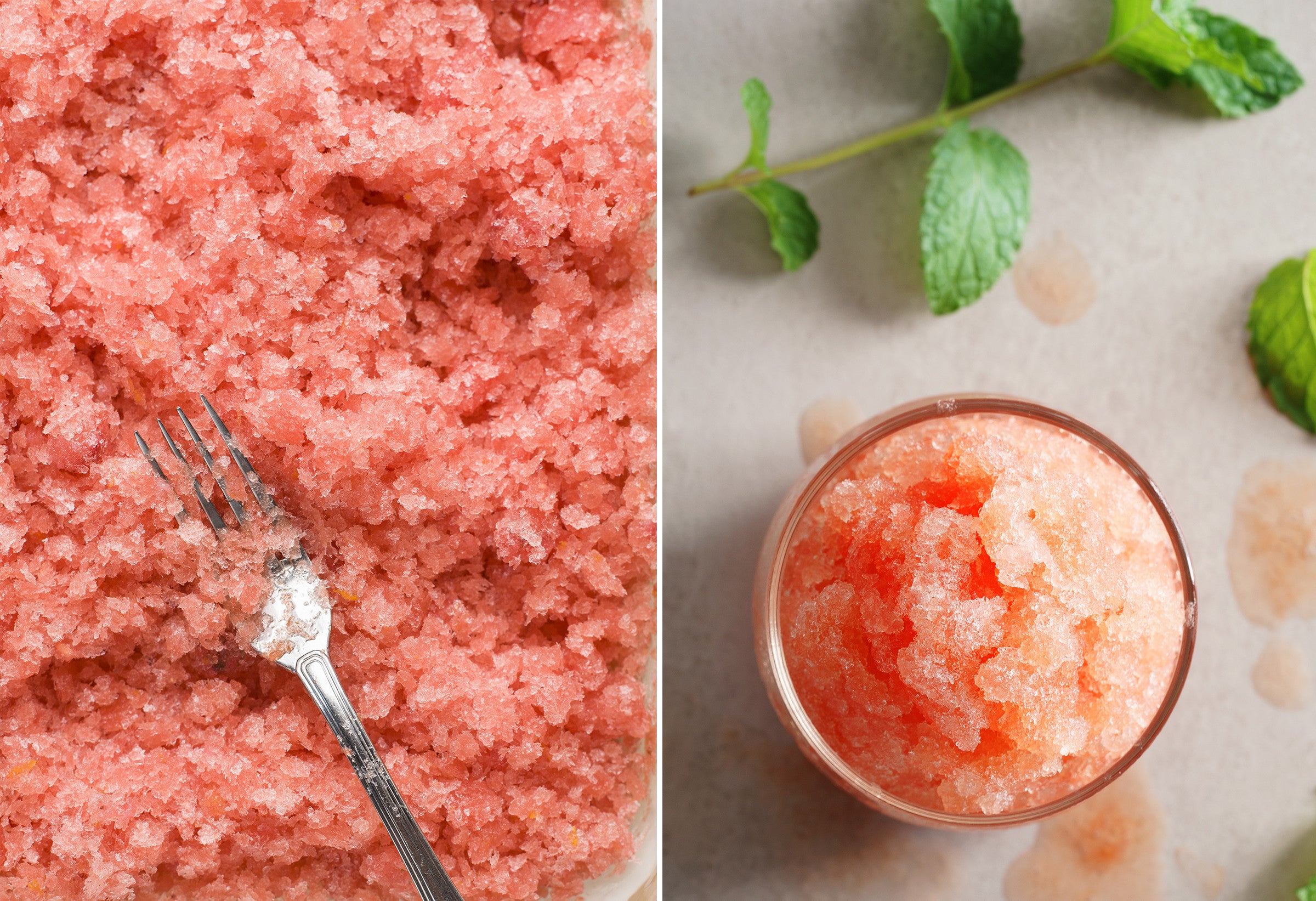 How To Eat Prickly Pear
O. ficus-indica, also known as the Indian Fig Opuntia or Prickly Pear, totes many health benefits in its tiny, protected package. We love to enjoy our fresh treats with friends while lowering cholesterol, boosting our immune system and reducing body inflammation behind-the-scenes! Here is our favorite Prickly Pear Granita recipe to enjoy:
Ingredients:
2 ½ lbs. Cactus Pears (skinned and chopped)
½ cup Organic Cane Sugar
½ cup Filtered Water
Pinch of Salt
2 tbsp. Organic Lemon Juice
Organic Fresh Mint Leaves (for garnish)
Directions
Place cactus pears in blender and pulse until smooth. Combine sugar, water and salt in a small saucepan. Warm until sugar is dissolved. Add mixture and lemon juice to pears. Blend until smooth. Pour through sieve into shallow glass baking dish. Chill about 3-4 hours, scraping with a fork to break up ice formations during freezing process. Can be stored up to overnight in a sealed container. Garnish cups with fresh mint leaves.
We carefully hand-select products based on strict purity standards, and only recommend products we feel meet this criteria. 100% PURE™ may earn a small commission for products purchased through affiliate links.
The information in this article is for educational use, and not intended to substitute professional medical advice, diagnosis, or treatment and should not be used as such.
Sign up to our email newsletter for more blog updates and exclusive discounts.
< Older Post | Newer Post >