San Jose, California City Guide
Top things to do, eat, drink and see in the heart of Silicon Valley.
Posted on May 9, 2017
Written by: 100% PURE®
Make the most of your spin through San Jose, California with our curated city guide. We've put together a day that includes some of the area's cutest plant-based eats, coolest destinations, and a stop at 100% PURE's store locations (2 store locations in 1 city!) so you can stock up on your favorite natural cosmetics and skin care (and say hi to us in person!) Get an early start, because San Jose, our Headquarter's hometown, has a lot going on.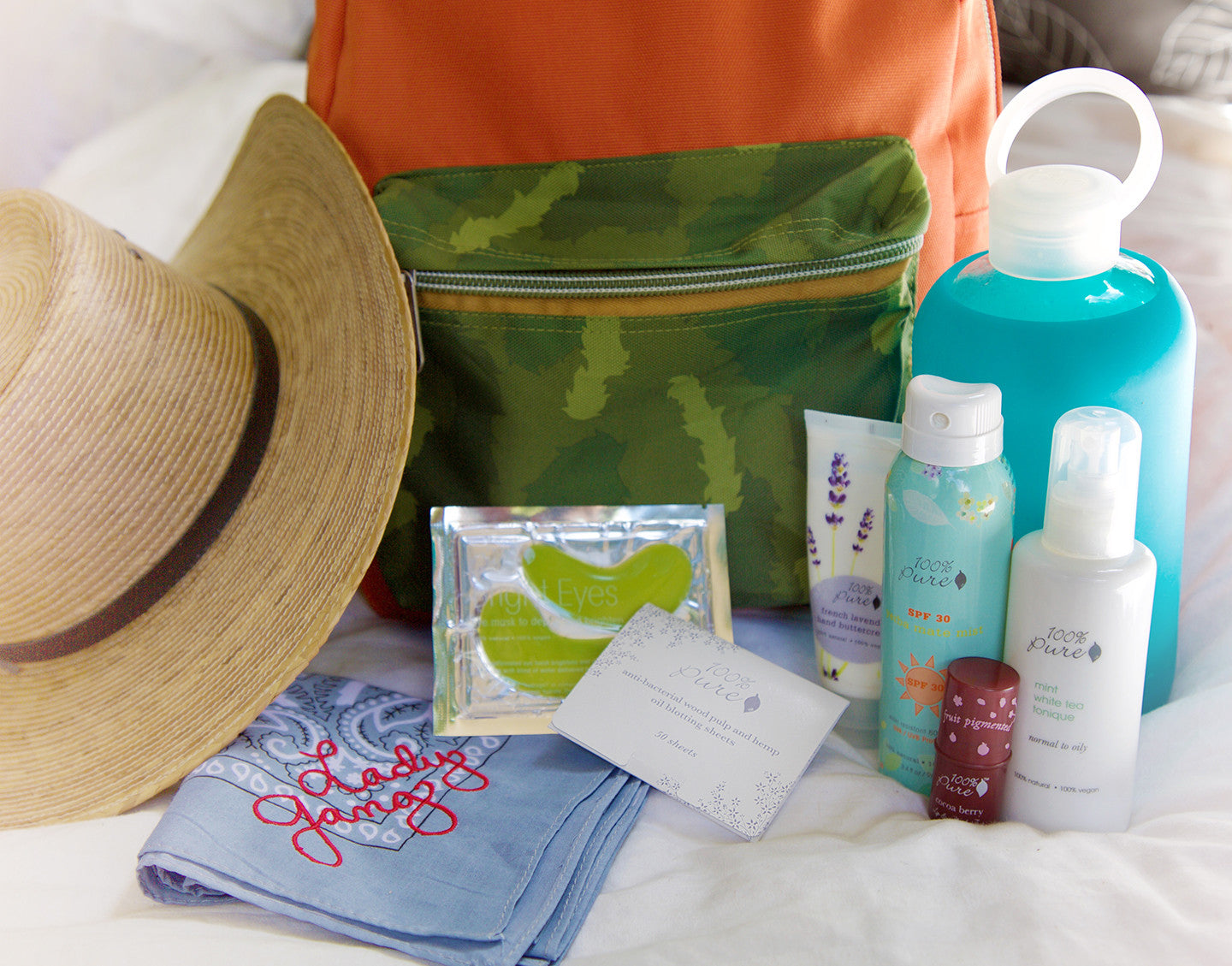 We like to travel light while zipping around the city, so packing wisely with multi-tasking natural skin care and cosmetic products is essential. The most important of the group is SPF. Being out in the sun all day will take a serious toll on your delicate skin if it's not protected properly. And like Mom always taught us, keep reapplying every 2 hours to stay safe. Tuck in our Yerba Mate Mist SPF 30 that will give you full UVA/UVB protection with an added antioxidant kick (to protect against free radicals and pollution) from the yerba mate tea leaves.
One of the heros of multitasking is our Fruit Pigmented Lip & Cheek Tint: Shimmery Cocoa Berry. Don't be fooled by it's compact size, this natural cosmetic product packs a serious 1-2 punch. Knock out your lip and cheeks in one swipe and be ready to keep going on your way.
Being in and out of air conditioned spaces can suck the moisture out of your hands (and face) quicker than you might think! We are toting along our French Lavender Hand Buttercream for on-the-go moisturizing. Bonus: If you are slightly stressing about the traffic jam ahead or waiting in a long check-out line, the French Lavender scent will bring you back to your zen-like self in a jiff. To keep your face feeling fresh and hydrated, spritz on a few pumps of our Mint White Tea Tonique. It'll give your visage an instant drink of 100% natural hydration from organic aloe juice, organic rose water and organic white tea.
Never have we been more thankful for our Anti Bacterial Wood Pulp Oil Blotting Paper. When the temperatures are rising and you are looking a little more than just "dewy", reach for these 100% natural blotting papers made from wood pulp and hemp. A few quick dabs will help control oil and minimize shine without disturbing your makeup.
Wrapping up our multi-tasking natural skin care and cosmetics products is our behind-the-scenes star: Bright Eyes Mask. We don't expect you to walk around the city wearing these but we do recommend taking advantage of the commute ride home (or back to the hotel). Our highly caffeinated eye masks will help brighten and de-puff tired eyes (we did see so much today!).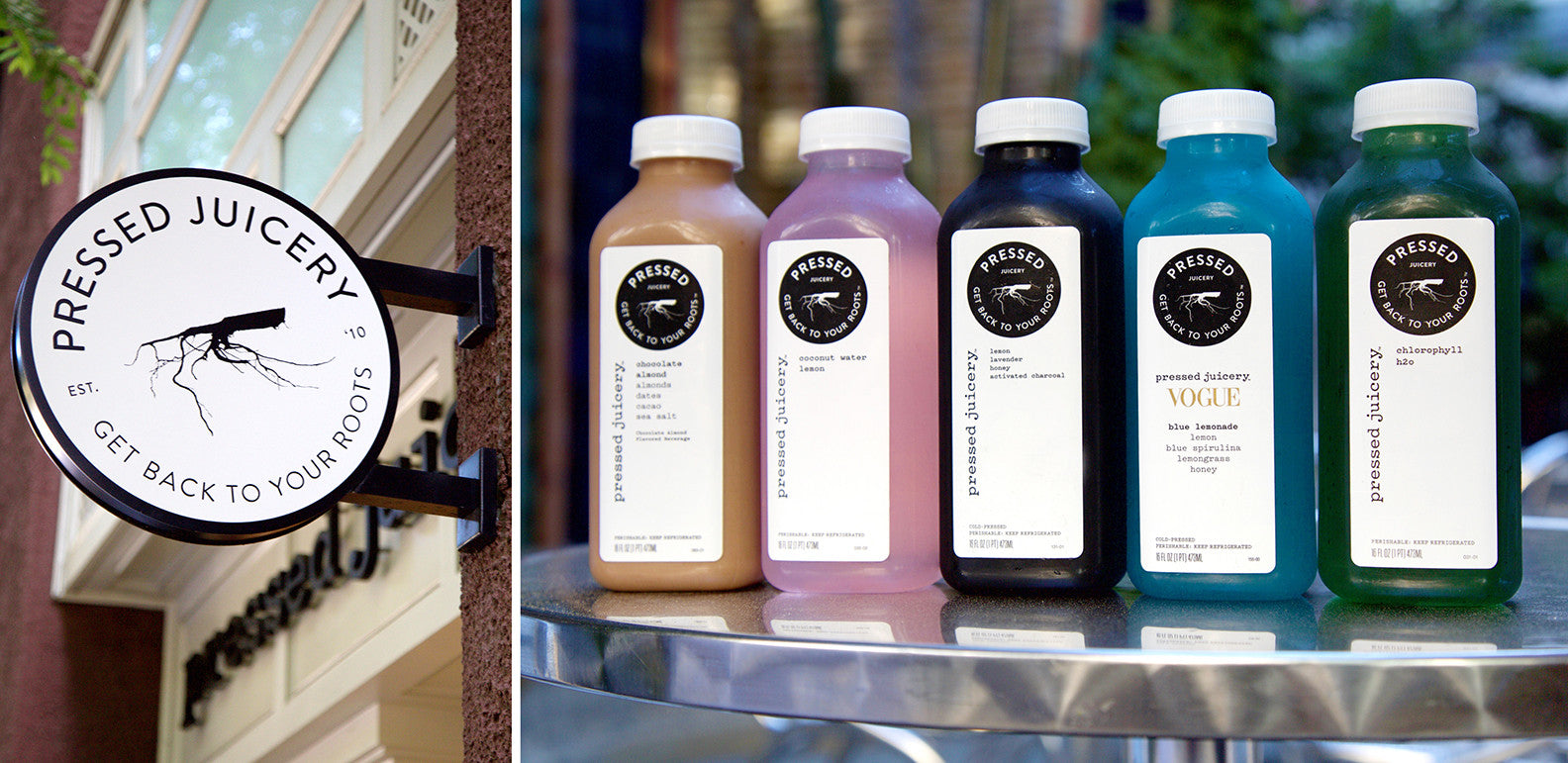 We're starting our morning off at Pressed Juicery on our home turf of Santana Row. It's our go-to juice bar for when we need to get hydrated and replenished (while staying healthy). We couldn't resist all the fresh pressed options and picked up a few standbys and 2 new limited edition flavors. Have you seen the exclusive Vogue juices? We were instantly sold. This tucked-away gem has an array of refreshing cold-pressed juices that are uniquely made with high pressure processing that promises to lock in all the raw enzymes, vitamins, and minerals. They keep it clean and simple just like 100% PURE; just using high quality ingredients. We're grabbing one for now, a few for later (it's going to be unusually hot out today)...before hitting the ground running on our adventure in the city of San Jose.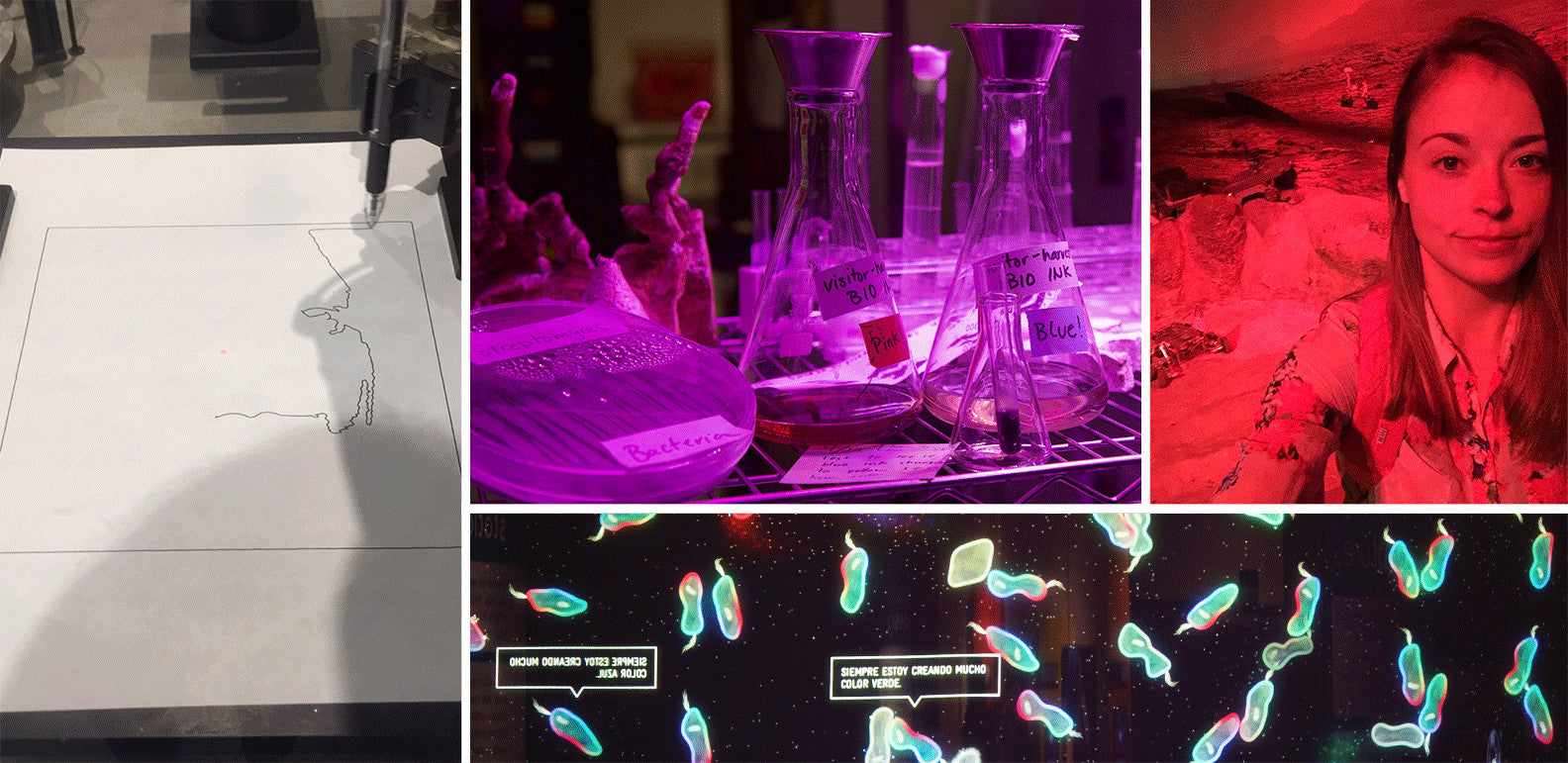 If you're toting along a mini-me (or even if you're not), we recommend hitting the Tech Museum of Innovation, because how can you not? You're in heart of Silicon Valley, and there's some incredible tech evolution happening around here every single day. Where else can you get a portrait drawn entirely by a robot? Check out their Tech Studio and Bio Design Studio while you're there, and leave with a sense of what it means for tech and life to intersect (while having a blast at their many interactive stations).
San Jose, California is home to a stunning Japantown neighborhood: it's one of the last three authentic Japantowns in the United States. Stroll through the bustling blocks we were instantly transported to another world. From the extensive imported candy aisles to the Japanese style houses, we were busy snapping pictures at every corner. It truly is a photo-op at every turn. We popped into Kogura Company, a unique Japanese gift shop in the heart of Japantown. Tip: head to the far back room to peruse their gorgeous bonsai and ceramic vessels for sale. The lighting and presentation alone will make you want to take up the art of bonsai or serving a traditional tea ceremony for friends. After eyeing all the wares, from origami kits to handcrafted ceramic sake sets, head to Kumako Ramen for lunch. This hole-in-the-wall dining experience might lack on decor but fully makes up for it in taste. Getting ramen is a no-brainer while sampling the tastes of Japan right in our backyard, without the jet lag.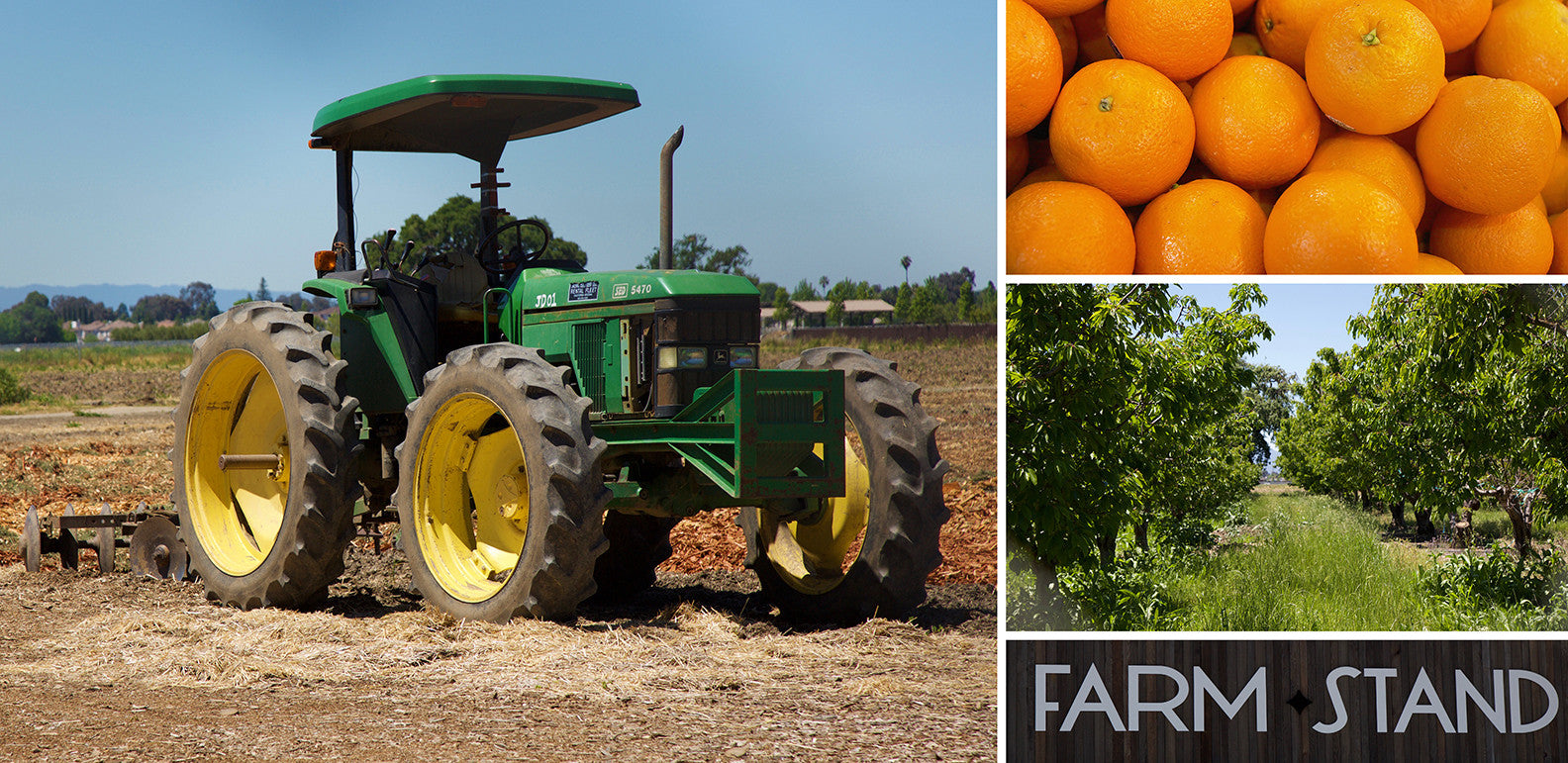 Next stop on the agenda is The Farmstand to grab a few local and organic snacks. You can even pick some of own produce for a super hands on experience (can it get anymore farm to table than that?) The Farmstand is the hub of Jacob Farm at Martial Cottle Park, a sustainable and ethical San Jose farming operation that believes in "field to fork" nutrition. Us too. Taste the in-season produce while you're there, and grab a few organic blood oranges (or whatever they've just harvested) to go.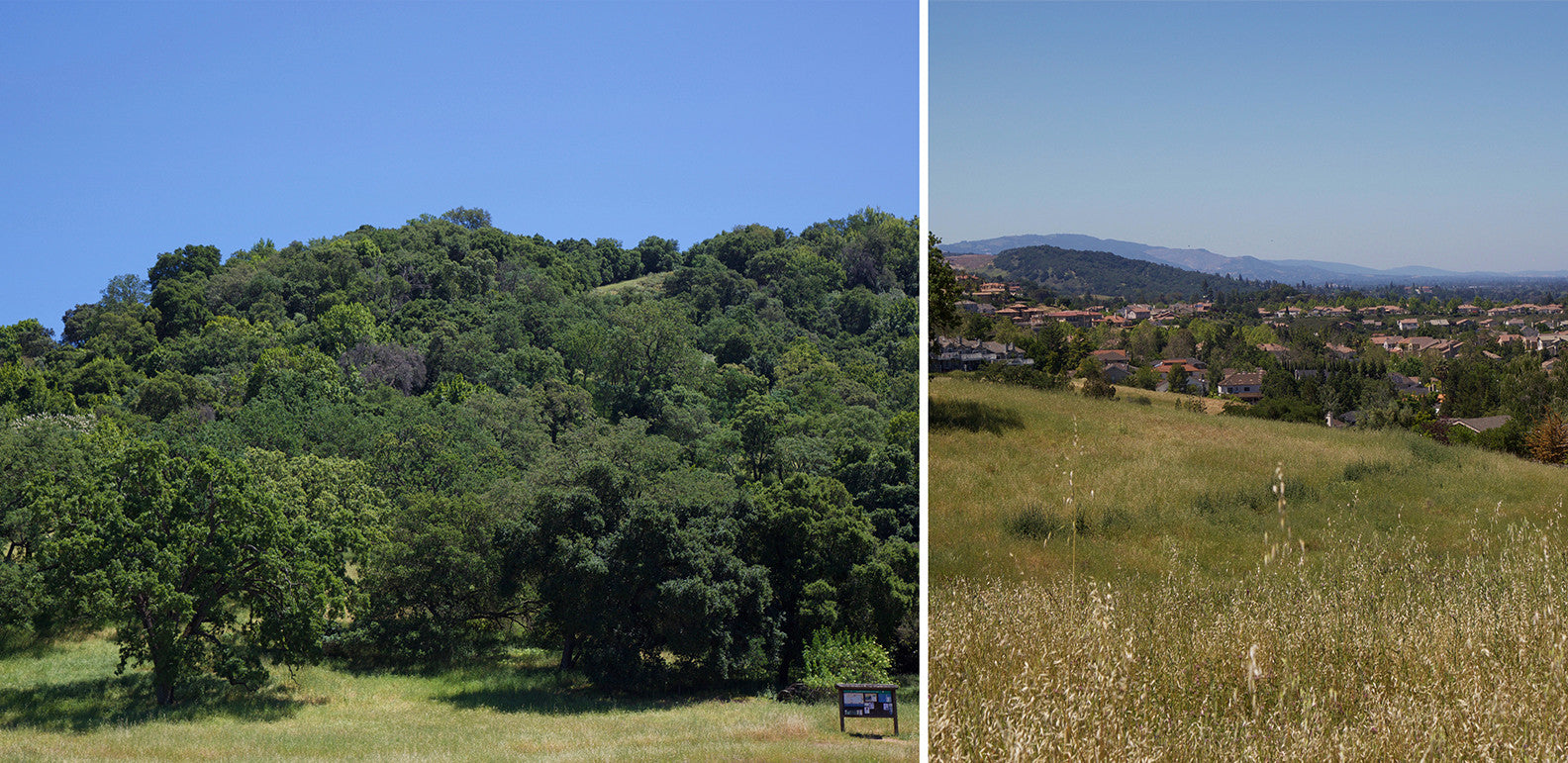 Tote your healthy snacks along to Almaden Quicksilver County Park. This historic San Jose Park is just about 10 minutes from the Farmstand and is a hidden gem with spectacular hikes and walks. During early spring, the park offers one of the most spectacular wildflower displays in the region – an idyllic location to stop for a pause from the city (team picnic lunch, anyone?). The park also houses 30 miles of equestrian trails as well as historic remnants of mining structures: not your typical nature loop.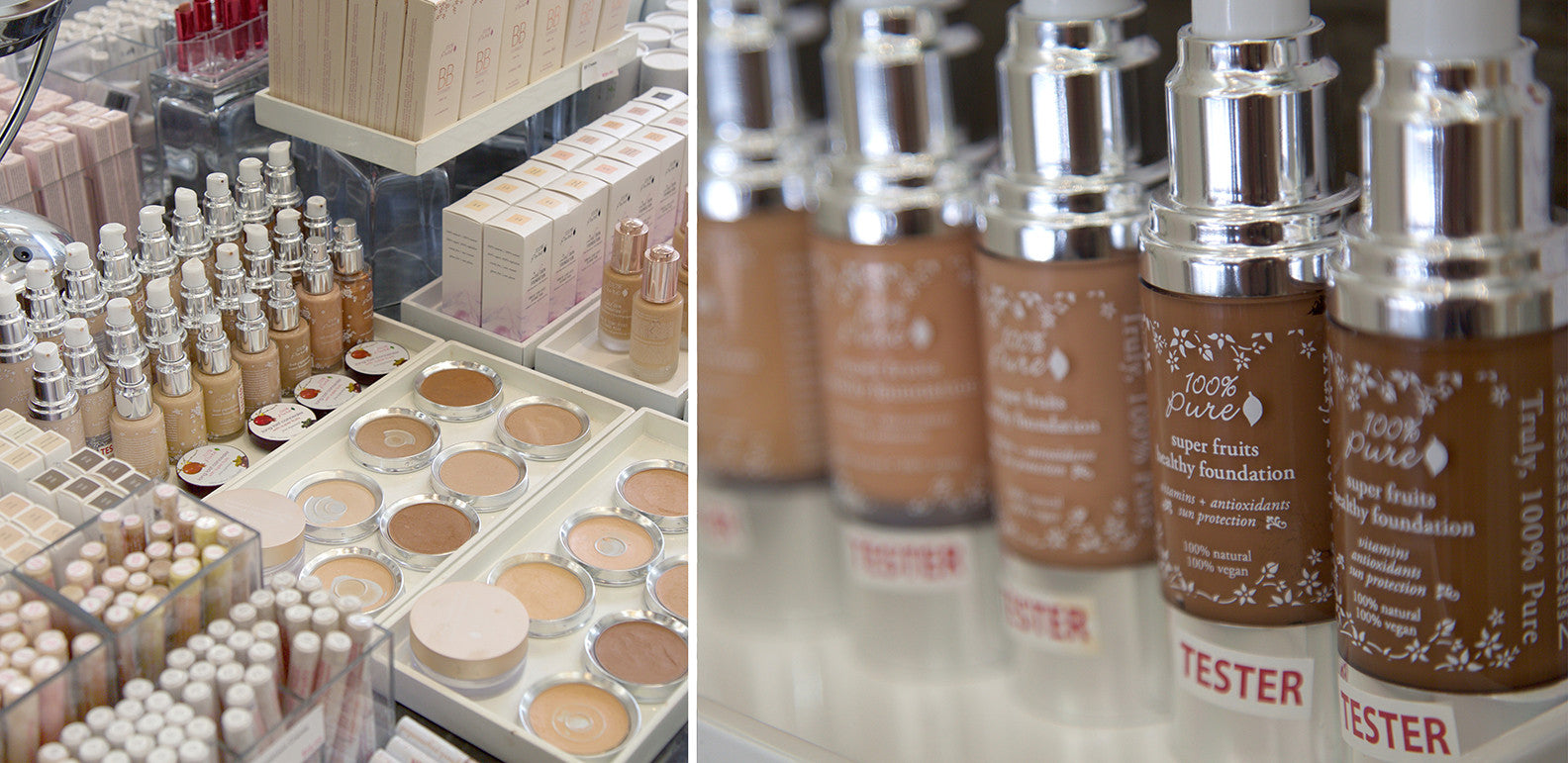 For some late afternoon retail therapy, head to one of our San Jose 100% PURE locations to talk all things beauty and skin care with some of our knowledgeable store associates. Snag some of the latest product launches and get the deep dive on how to add them into your daily routine. Depending on where you are (and what rush hour is looking like), either head to our North San Jose location on Santana Row or our South San Jose location at Oakridge Mall.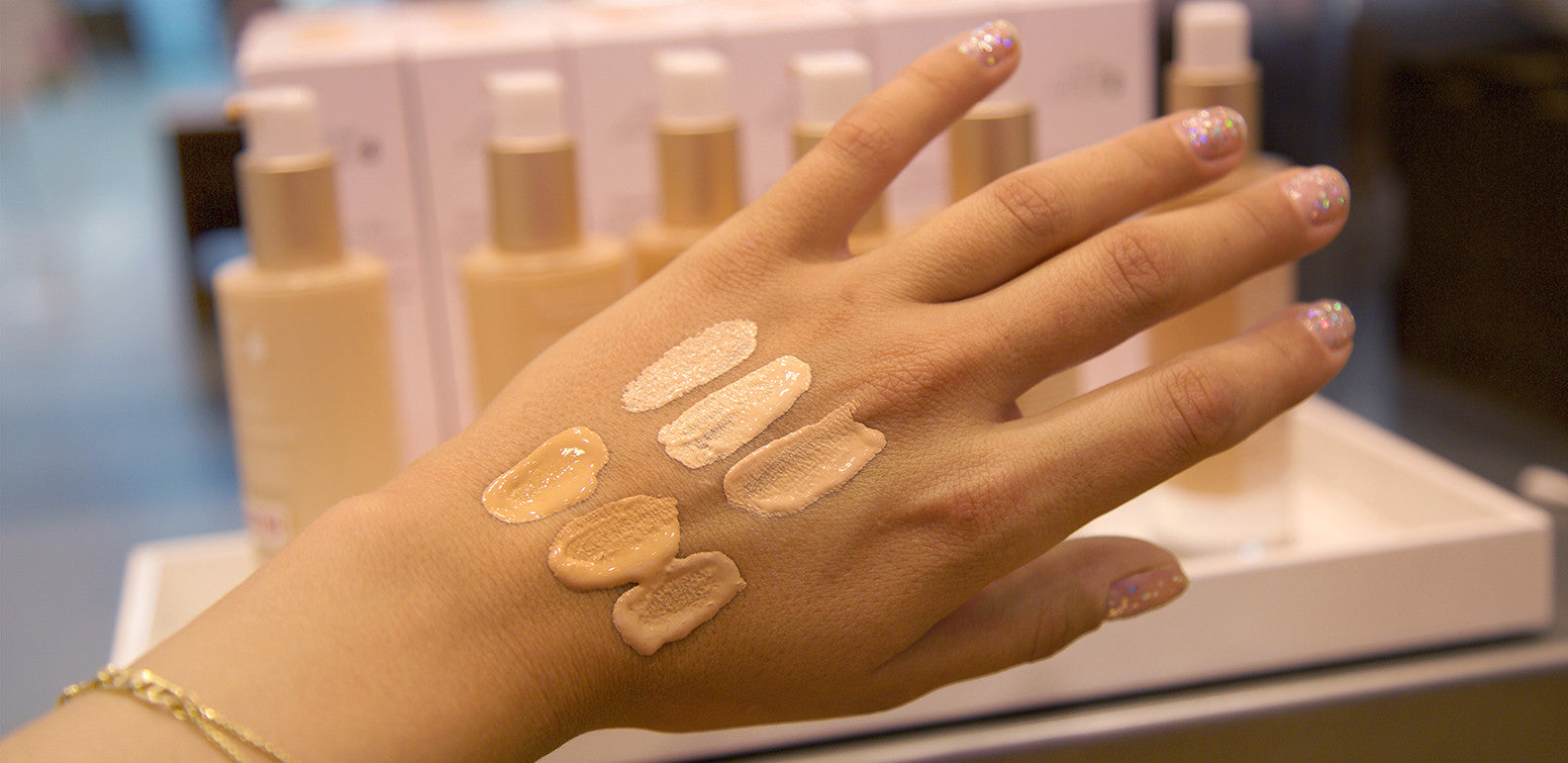 You really can't go wrong either way. Santana Row is a super chic outdoor shopping destination with a stellar mix of luxury brands and sweet boutiques. You'll find us in our airy and bright space, on the corner of Olin Ave and Santana Row, in between Diesel and Ted Baker - we're the ones with the white plant boxes above our doorway! While we were visiting the store, we had a chance to talk with one of our store associate, Julie. Her sweet and bubbly laugh was contagious and we can see why clients keep coming back to this location.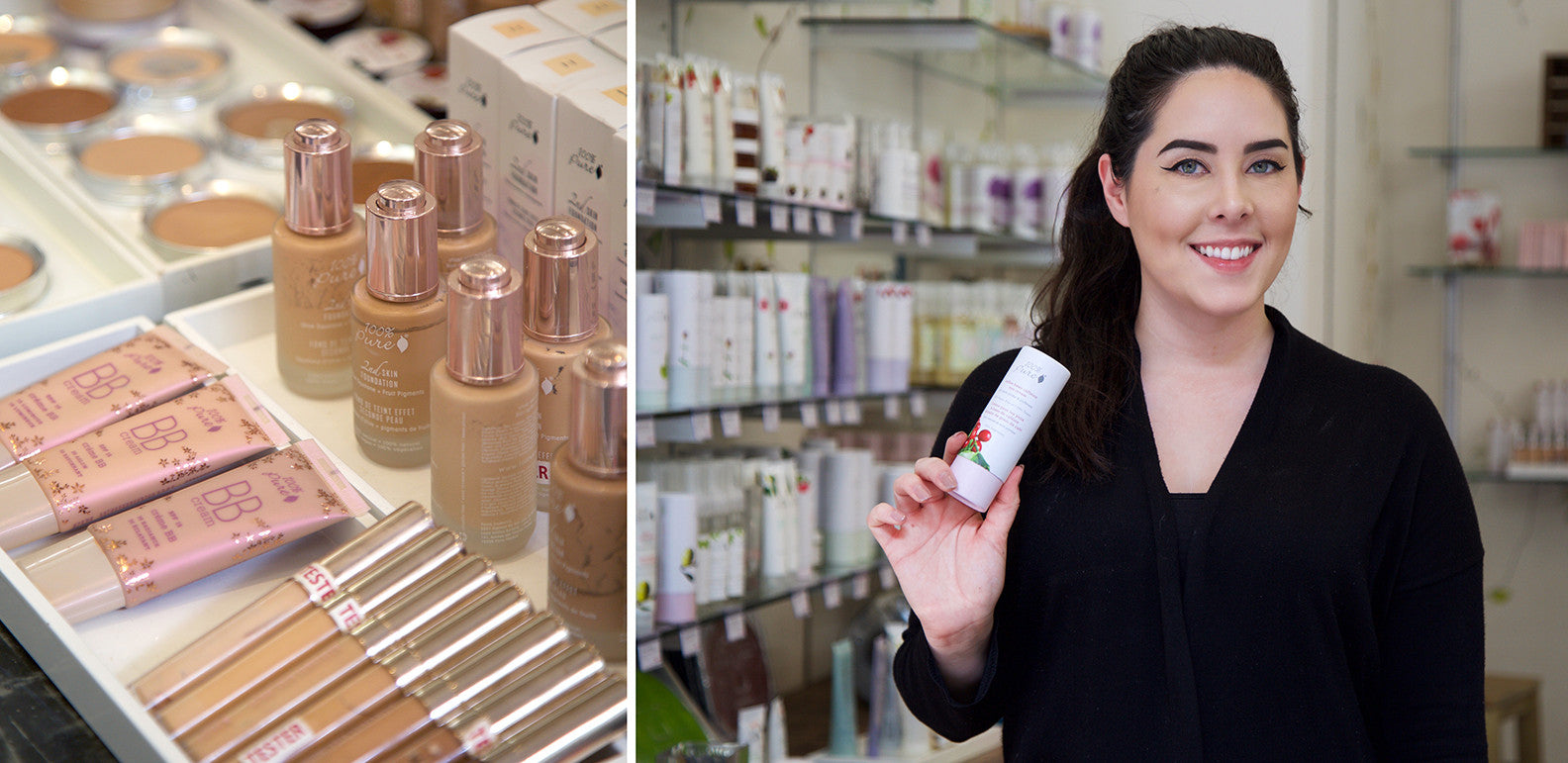 Julie has been working at 100% PURE on Santana Row for about one and a half years. It all started when she was introduced to 100% PURE products via a birthday gift from a friend. This working Mom, of an adorable 6 year old son, is committed to giving herself (and of course, him) a healthier life.
"I used to work for one of the largest conventional cosmetics company (with a cult following) in the Bay Area and decided to make the switch. It was really important to me that there was transparency about what is in the products, and that was something that the other company was lacking. I definitely found it here! What also drew me to this brand was the variety of products offered. We are a one-stop-shop for healthy skin care and natural cosmetics."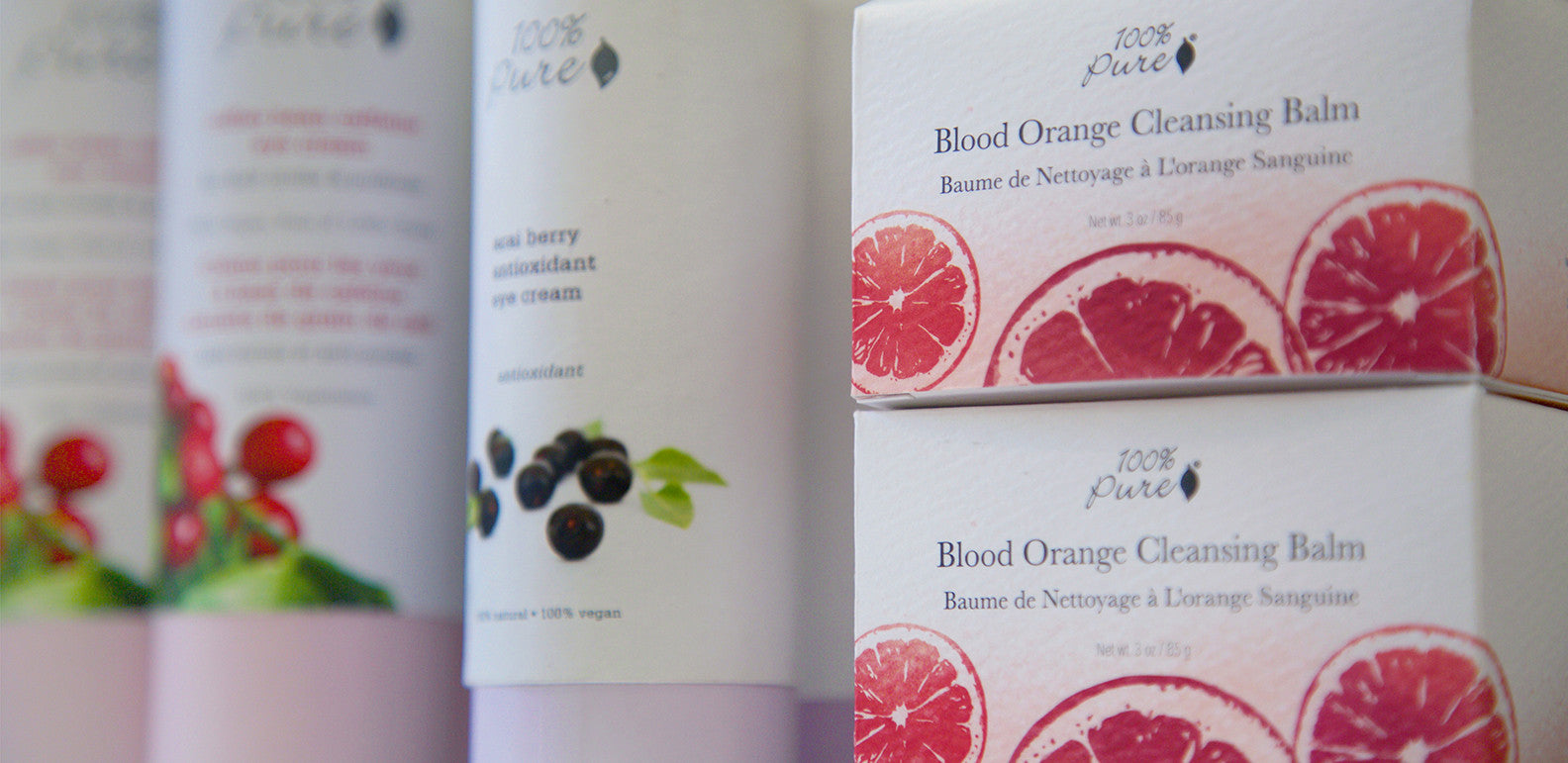 The Oakridge Mall on the other hand is a well-stocked shopping mecca with incredible retail options. Find us near our neighbor, Motherhood Maternity, closest to the Macy's entrance. No matter what location you are visiting, it's like you are coming into the Mothership of natural makeup and skin care. Welcome home!
Walking through the 100% PURE store threshold, we were instantly greeted by beaming smiles from two lovely store associates, Sorika and Karol. This dynamic duo were more than willing to help us do a quick makeup demo on our Instagram LIVE. Sorika ran us through the perfect natural makeup how to and Karol (who was beautiful without absolutely any makeup on) got a quick beauty makeover that accentuated her natural beauty even more.
If you are looking to try something new or just would like a refresher on proper makeup application, don't hesitate to call any of our store locations to book a one-on-one consultation (that includes skin care recommendations and facials too!).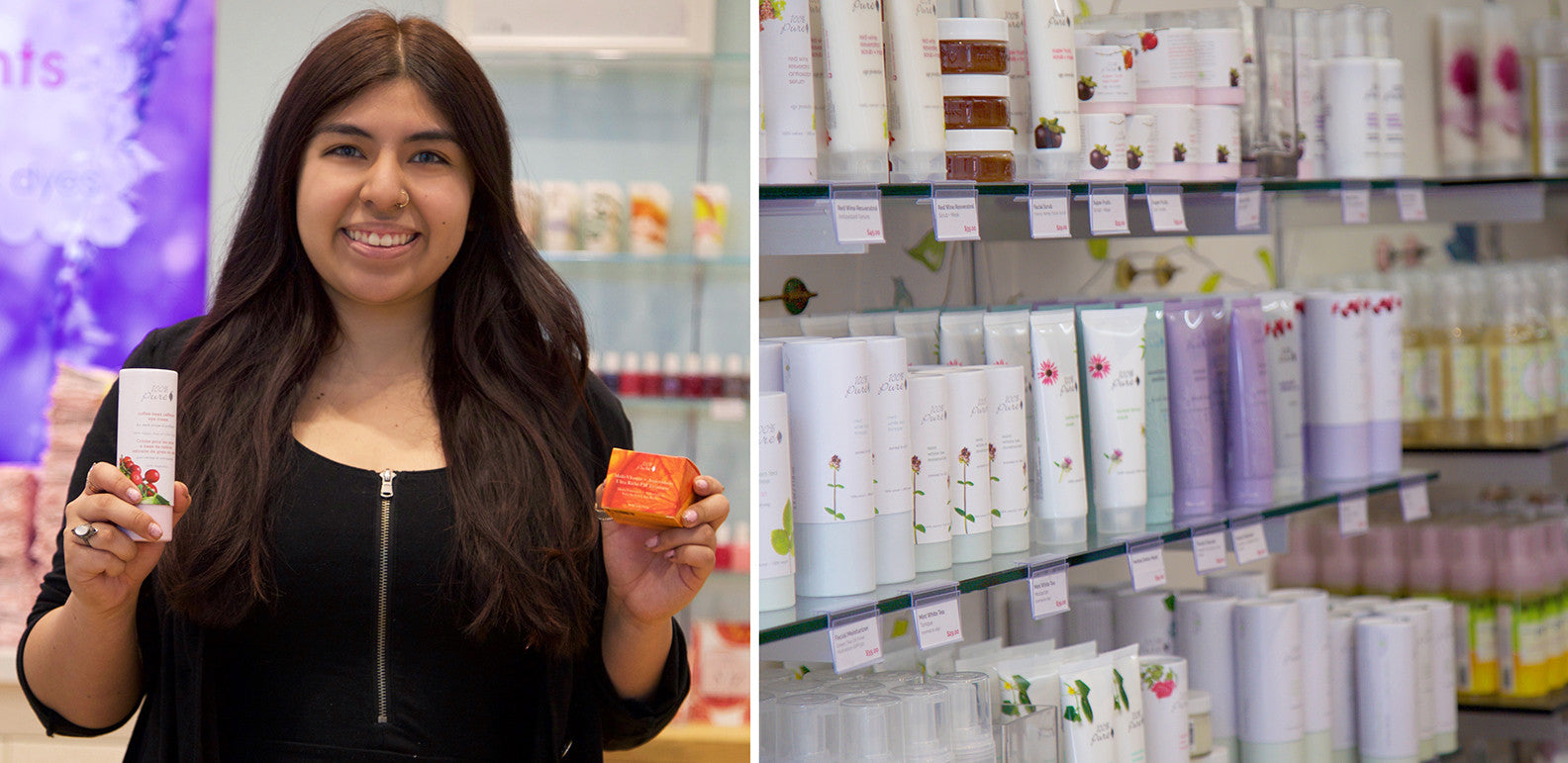 After the camera turned off, we asked Karol, who's been with 100% PURE Oakridge since December, how she started at 100% PURE. We instantly noticed a similar ethos to Julie's:
"I started working here after leaving my job at a HUGE multi-brand beauty retailer. It would bother me, on a daily basis, that I was recommending products that I KNEW were not safe or healthy to the customers. There would be some safe products here and there but I wanted to work for a brand that had REAL integrity. I'm so happy to be a part of a larger mission to spread the word about clean beauty and skin care. I'm never worried now that my recommendations are hurting the customers down the line. Everything here is natural and the variety of products we offer can't be beat!"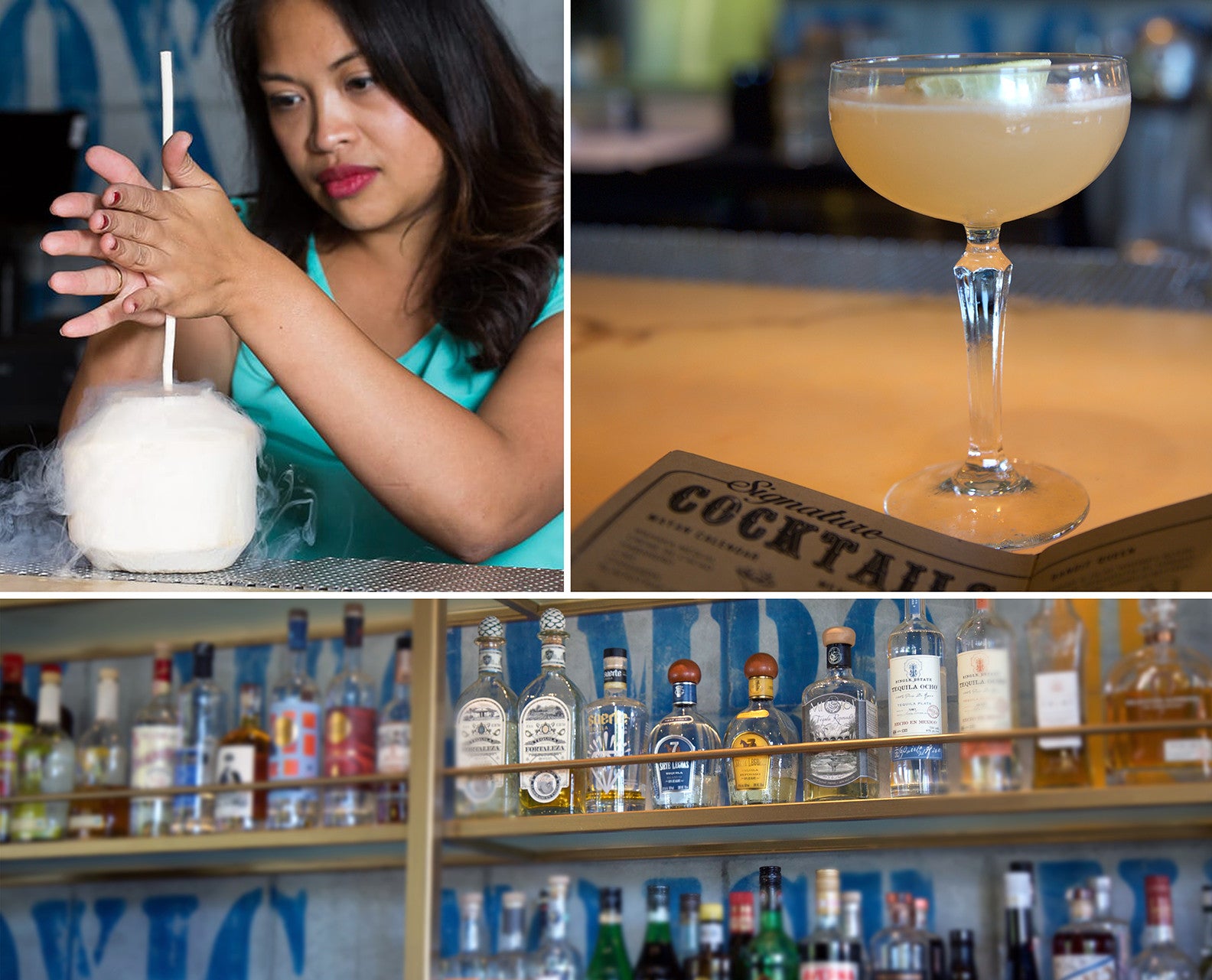 It's been a long day and we're topping it off with a little Happy Hour special. Head over to Mortar & Pestle for some after work drinks. Their modern lounge is a tight squeeze but their extensive list of eccentric craft cocktails is not. If you're a wannabe mixologist, you'll be totally delighted by their wide array of bitters and creative drink chemistry. And the bartenders will be more than willing to chat drink techniques with you. Our recommendation? The Mayan Calendar (Wahaka Mezcal, Creme de Cacao, Habanero, Lime, Cinnamon and Blackstrap Bitters). It's not really the end of the world, but if it was, we'd be feeling okay with this drink in our hand.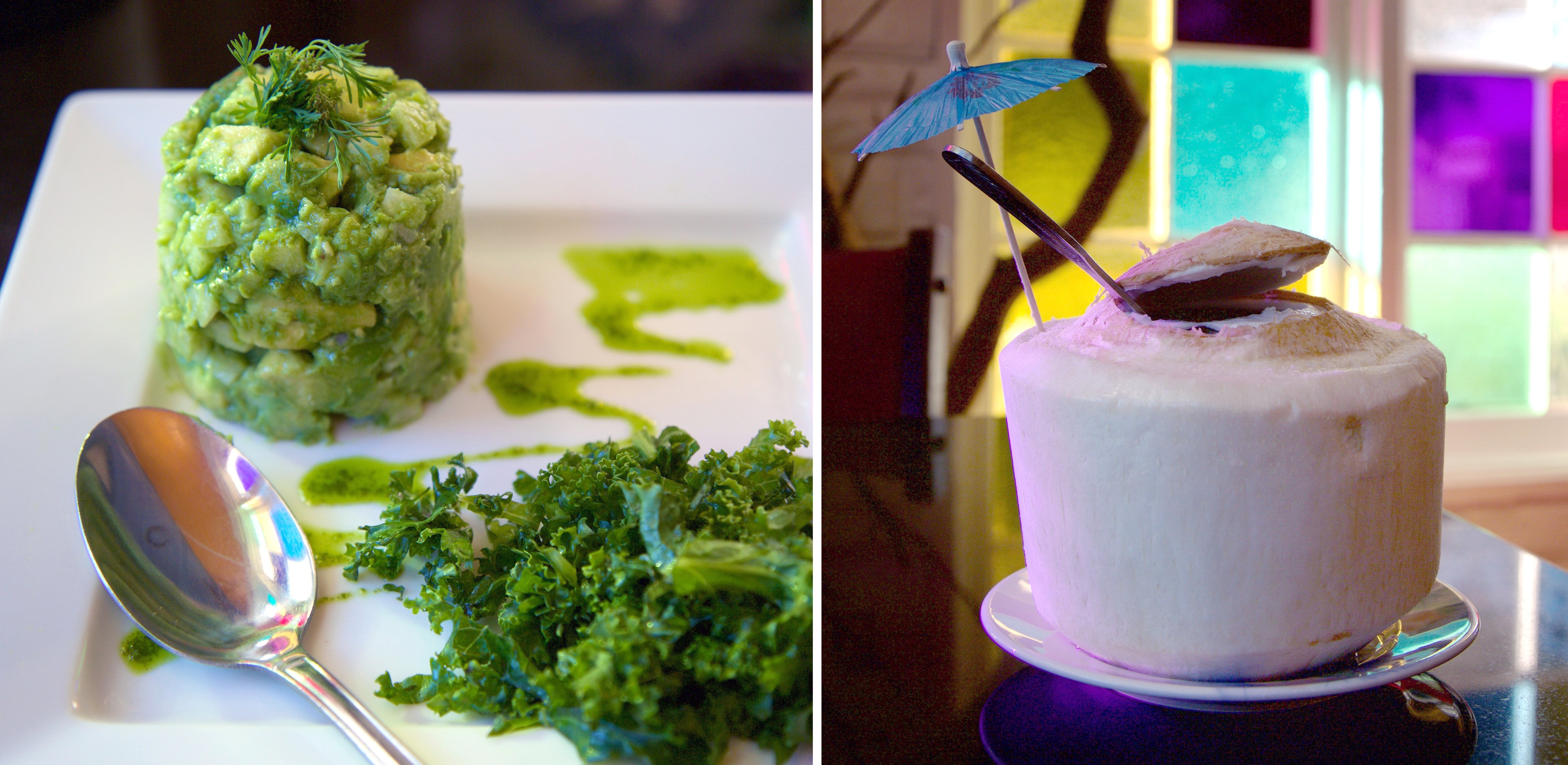 We're sitting down for an early dinner at Vegetarian House. We've had our eye on the vegan Avocado Tartare and Fresh Young Coconut. We couldn't be more ready to fill up after a long day in the city. This restaurant was the top pick for its organic and vegan eats as well as their philosophy of non-cruelty, humanitarianism and sustainability. The cuisine reaches across China, Vietnam, Thailand, India, Middle East, Europe and the Americas – so there'll be something for everyone. Did we mention their noodles are made from scratch (plus they're non GMO) and their veggies are freshly grown, organic and largely from local sources. The Veg House also uses solar energy (like 100% PURE HQ), biodegradable takeout containers, and compost all their scraps. This is something we can get behind and being green never tasted so good.
So there's your San Jose, California city itinerary, 100% PURE style! Keep up with us for more city guides and wanderlust inspiration. You can always visit us IRL to chat more about your favorite makeup trends, or book a custom facial appointment at your local 100% PURE store!
We carefully hand-select products based on strict purity standards, and only recommend products we feel meet this criteria. 100% PURE™ may earn a small commission for products purchased through affiliate links.
The information in this article is for educational use, and not intended to substitute professional medical advice, diagnosis, or treatment and should not be used as such.
Sign up to our email newsletter for more blog updates and exclusive discounts.
< Older Post | Newer Post >