Are Berry Fruits Good for Skin?
Covering the top benefits of berries for skin and beauty
Posted on February 26, 2021
Written by: 100% PURE®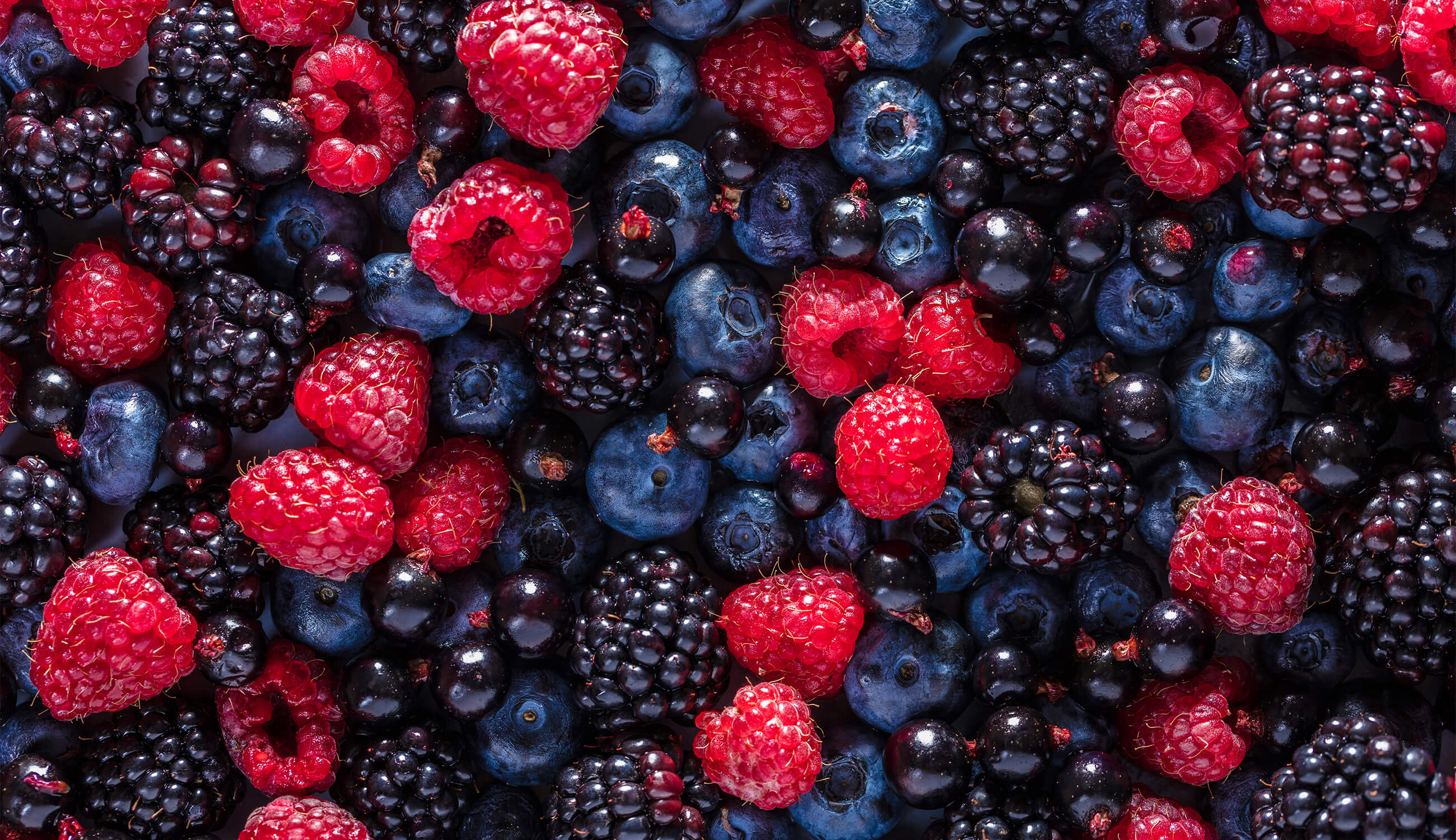 It's time to celebrate! We're all about holidays – especially ones that highlight our favorite skin care ingredients. In recognition of National Strawberry Day, we're diving into the berry beneficial reasons for using these fruits in your skin care or makeup routine.
We've got plenty of berry beauty product recommendations for you, so stay tuned for haul-worthy treats featuring some of the best fruits for skin.
What Makes Berry Fruits Good for Skin?
Berries are naturally sweet treats with no shortage of substance: we're talking vitamins, antioxidants, and alpha hydroxy acids to name a few. They're not the only fruits that are good for skin, but they may just be our favorite. The proof is in our fruit pigmented® cosmetics (we'll get to those later), and many of our top skin care formulations.
Strawberry
Contains polyphenols to ward off sun damage and defend against signs of premature aging

Packed with vitamin C, strawberries are great for brightening the skin

High vitamin C content also helps to balance skin oil and fight acne

Source of ellagic acid and alpha hydroxy acids for gentle exfoliation
Raspberry
Another high vitamin C fruit, raspberries promote a more even complexion while diminishing dark spots or blemishes

Raspberries offer anti-inflammatory benefits to help calm certain skin conditions
Blueberry
Provides loads of vitamins C and E for a glowing complexion

Stimulating vitamins help rejuvenate skin plumpness and youthful texture

Free radicals don't stand a chance against potent antioxidants
Blackberry
Anthocyanin content in this dark, tart fruit means antibacterial and anti-inflammatory benefits

Detoxifies and balances excess sebum in oily-prone skin
Cranberry
High vitamin C content supports healthy collagen production for firm, youthful texture

Boosts hydration levels and smoothes dry, rough skin

High in vitamin E for supporting moisture levels and skin repair
Acai Berry
This berry is highly anti-inflammatory, and can help minimize acne breakouts

Boosts skin cell turnover for newer, more youthful looking skin faster

Natural source of collagen-supportive vitamin C
Goji Berry
This vibrant superfruit has real amino acid potency for balancing complexions and delivering a more even skin tone

Fatty acids reinforce skin's moisture barrier to prevent dehydration and mitigate environmental damage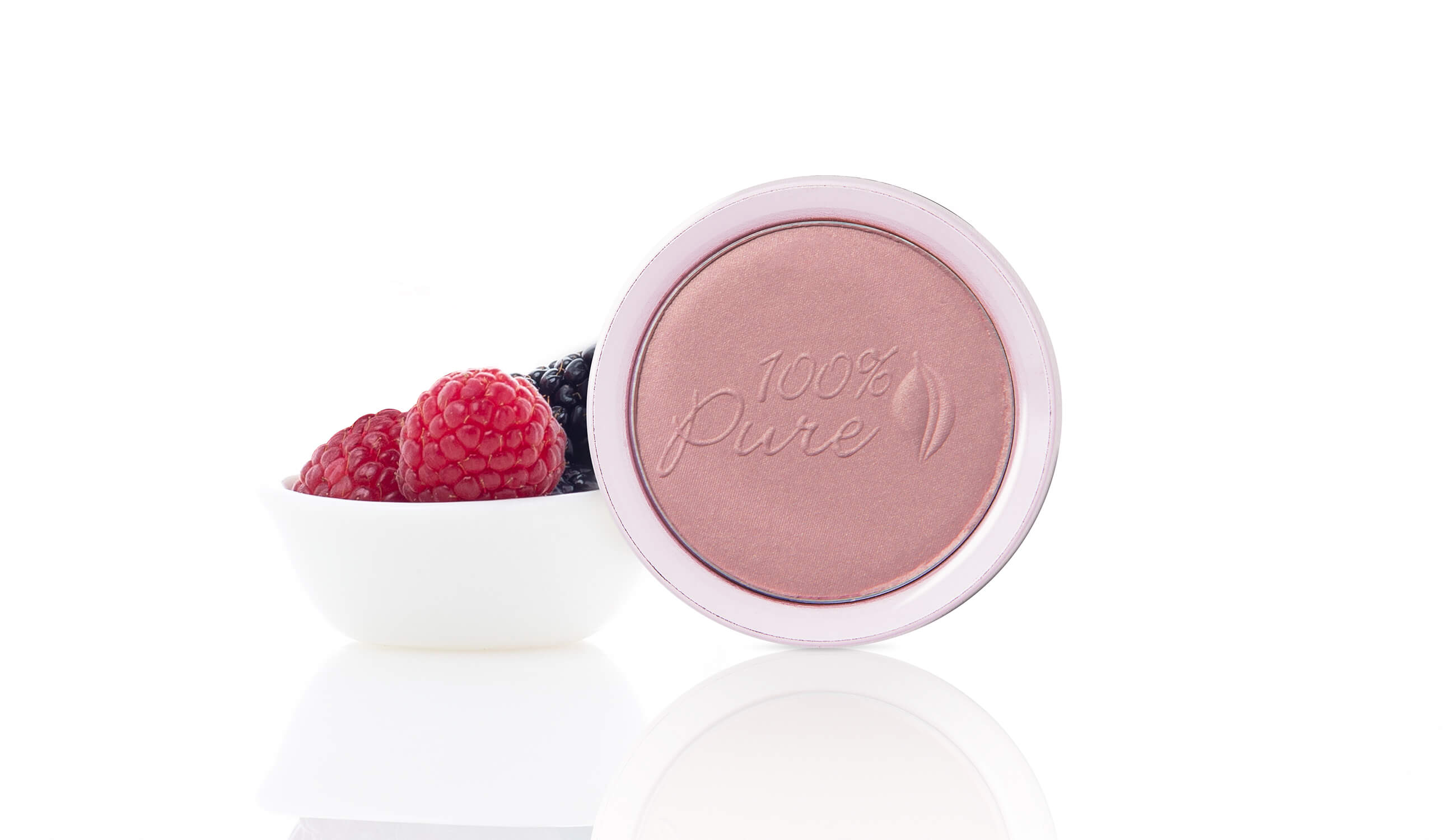 9 Berry Beneficial Formulas for Healthy Skin
Berry infusions are the name of the game here. So many of our product favorites harness the anti-aging, brightening, and calming properties of berries to support healthier skin. Here's a short list of makeup and skin care products featuring these sweet treats in a clean beauty format.
Fruit Pigmented® Eye Shadow
It must be love at first sight, because we can see the berry beauty coming through when we apply these fruit pigmented® shadows. These vegan and cruelty-free eye shadows feature a smooth and patch-free texture enhanced by blackberry, blueberry, raspberry, and acai.
Fruit Pigmented® Blush
The fruit pigmented® party doesn't have to end. We keep the fruity goodness going with a range of soft pinks, rosy browns, and warm corals. Naturally, we took a cue from berry hues for our blush shades. We've included raspberry, cranberry, and goji berry for truly natural pigmentation.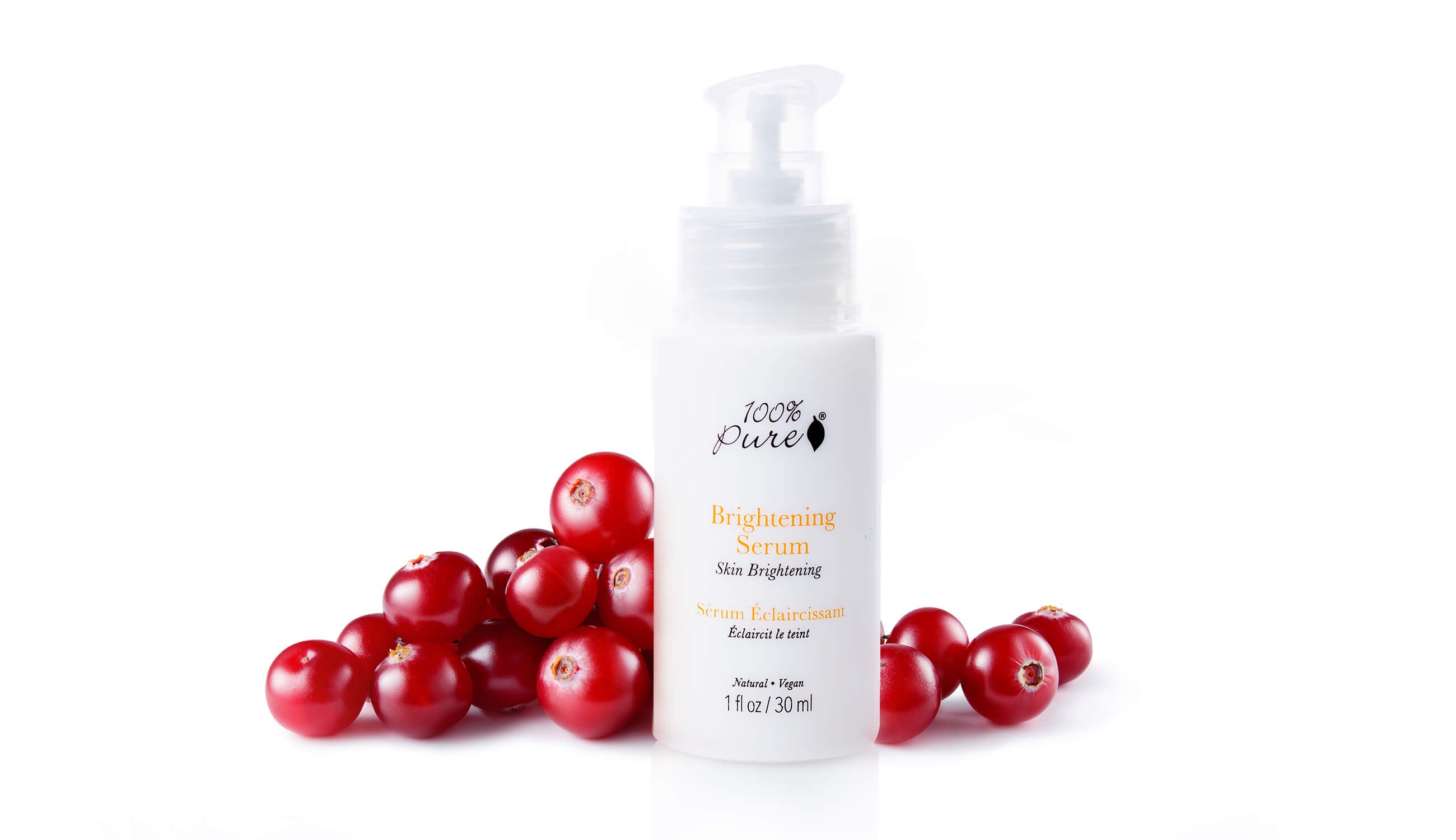 Brightening Serum
We pack a lot of power into this skin-brightening formula, and berries play a huge role. All hail cranberry: our vitamin C queen. She works hard to support collagen for a plump, smooth result. Fruity pomegranate seed oil and bearberry extract make an appearance as well to brighten, achieve a more even complexion, and fight acne-causing bacteria.
Arcona Raspberry Clarifying Bar
A facial bar with berry beauty built in? Yes, please. This raspberry-infused facial cleanser calms and brightens thanks to its high vitamin C content. Raspberry fights inflammation, while this bar acts as a gentle exfoliator for a bright, glowing complexion.
Graydon Berry Rich Probiotic Face + Eye Cream
This one is a face and eye cream combo that harnesses berry benefits. This formula folds in blueberry seed oil, a potent part of the fruit that delivers maximum benefits. Rejuvenating and anti-aging, blueberry seed oil treats inflamed skin conditions and helps restore hydration and plumpness for visual skin repair.
Beuti Skincare Beauty Sleep Elixir
Admittedly, we're a sucker for any product with elixir in the name – but this one truly deserves its reputation.
Strawberry seed oil brightens and instills major glow with vitamin C. Loaded with potent berry oils such as blueberry, cranberry, and raspberry, this elixir helps repair environmental damage and UV exposure. It also restores our skin's moisture levels and calms inflammation associated with breakouts.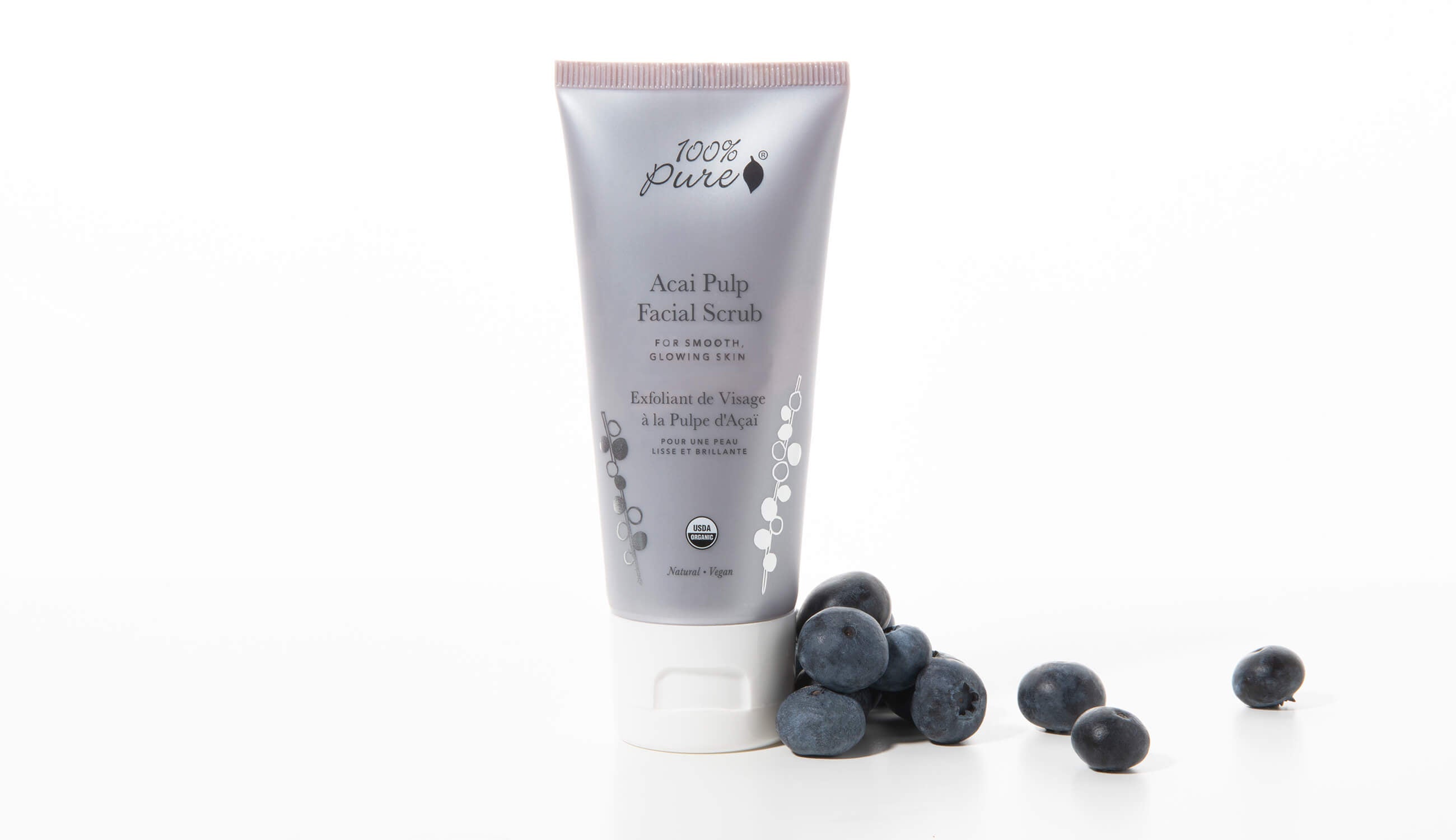 Acai Pulp Facial Scrub
Of all the beneficial fruits for skin, acai might just be one of the most powerful. Our fan-favorite facial scrub utilizes crushed organic acai berries and skins to create the stimulating scrubby effect.
Antioxidants hit environmental stressors hard and restore youthful tone, while anti-inflammatory acai fights acne-causing bacteria. This scrub also treats skin with detoxifying elderberry, and serves collagen support in the form of Chinese strawberry (also known as yumberry).
BYBI Beauty Strawberry Oil Booster
Contributing essential fatty acids for plumping and restoring the skin, this facial oil sinks in quickly to quench our skin's thirst. Strawberries leave our skin brightened and fresh for a naturally rosy glow. This oil can be used alone, or added to products like our daily BB Cream or evening moisturizer for even more power and potency.
Josh Rosebrook Advanced Hydration Mask
There's no such thing as too many face masks! This option features elderberry, a beautiful berry for achieving a more youthful looking texture. Goji berry and raspberry leaf enhance the formula with complexion repair, for fewer blemishes and a more even tone.
Love ingredient spotlights? Check out our ingredient glossary, or the ingredient section of our blog feed!
We carefully hand-select products based on strict purity standards, and only recommend products we feel meet this criteria. 100% PURE™ may earn a small commission for products purchased through affiliate links.
The information in this article is for educational use, and not intended to substitute professional medical advice, diagnosis, or treatment and should not be used as such.
Sign up to our email newsletter for more blog updates and exclusive discounts.
< Older Post | Newer Post >