Alpha Hydroxy Acids in Anti-Aging Products
How these fruit-derived natural acids can boost your anti-aging products for brighter, more youthful looking skin
Posted on February 1, 2019
Written by: 100% PURE®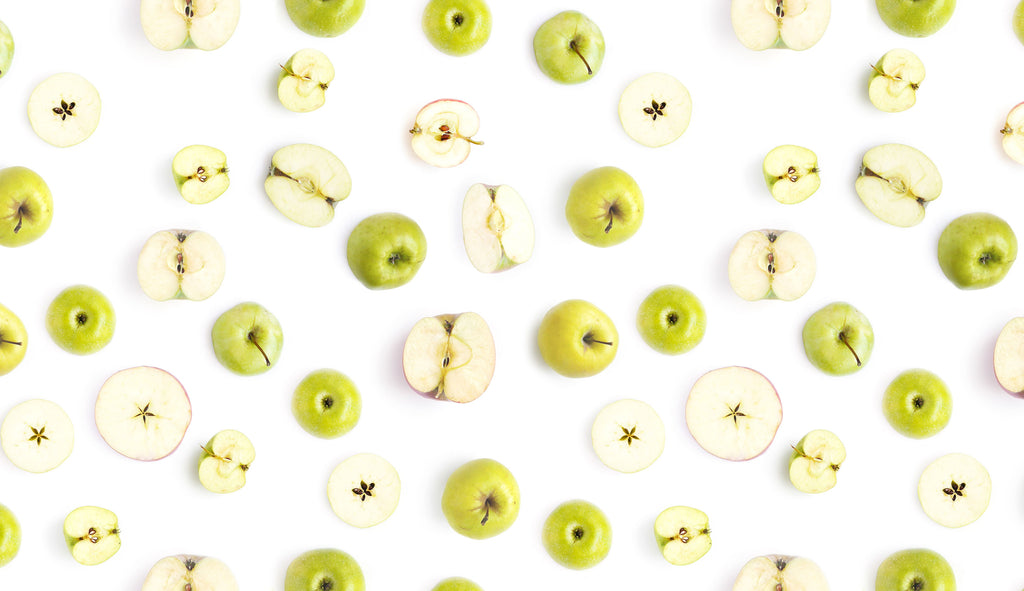 As winter drags on, it can plague us with a variety of skin woes - specifically dull, lackluster complexions. Skin dryness, the harsh winter elements, and an accumulation of dead skin cells can all combine into the perfect storm of tired, unhealthy looking skin.
Enter Alpha Hydroxy Acids! These natural acids are derived from fruits, and they can have a serious impact on winter skin. These acids help to exfoliate your skin at the cellular level, helping it to get rid of dead skin cells that can clog your pores and dull your complexion. In this post, we'll discuss the benefits of alpha hydroxy acid for different skin types, and how to use these beneficial ingredients for your skin.
What Are Alpha Hydroxy Acids?
Alpha hydroxy acids (AHAs for short) are chemical compounds that are found naturally in many common foods, and especially in fruits. Green apple, berries, and citrus fruits are all natural sources of alpha hydroxy acids. These acids are commonly included in skin care product formulas in order to help cleanse and exfoliate the skin. Acne products, exfoliating products, and anti aging products often contain alpha hydroxy acids.
Alpha hydroxy acids are gentler on your skin than conventional face peels. They're so gentle that they're generally considered suitable for use on sensitive skin. Lactic acid in particular has been shown to benefit sensitive skin types.
Importantly, alpha hydroxy acids exfoliate your skin at the cellular level, weakening the bonds that keep dead skin cells stuck to the surface of your skin. You may not literally see dead skin being sloughed away when you use alpha hydroxy acids, but they're definitely doing the job.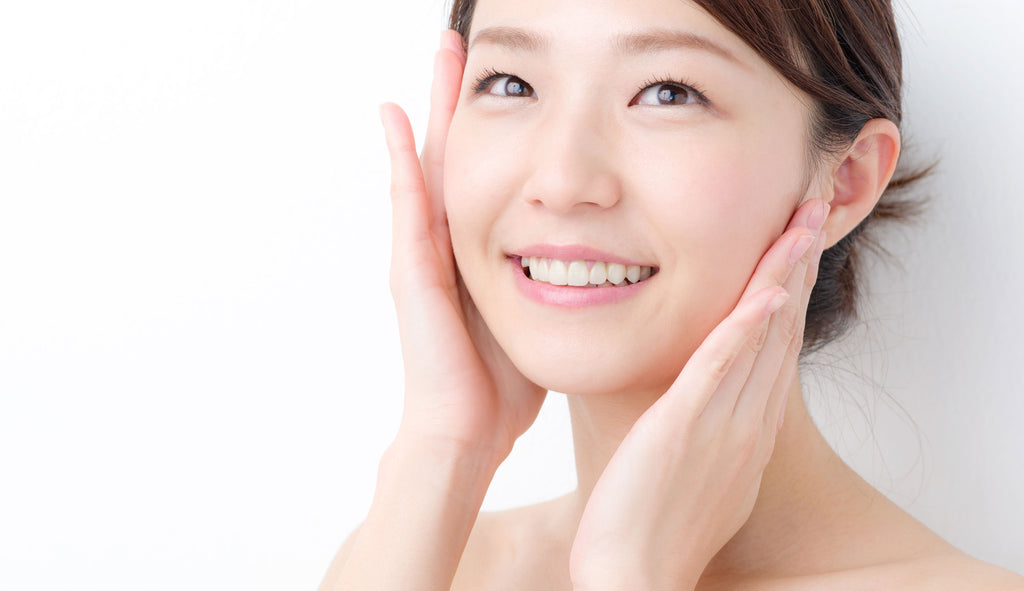 How to Use Alpha Hydroxy Acids
AHA benefits for dull skin and uneven complexion
Skin dullness is often caused by a combination of poor circulation and dead skin cell buildup. Alpha hydroxy acids can help to tackle both of these problems in one go, promoting the flow of collagen and blood to your skin while helping it to shed those pesky, dead cells. Alpha hydroxy acids can also benefit dull, tired complexions by promoting healthy cell regeneration.
AHAs for acne-prone skin
Acne occurs when the follicles in your skin get plugged up with excess sebum and dead skin cells. The exfoliating powers of alpha hydroxy acids can benefit acneic skin by keeping pores clear of dead skin cells, and therefore reducing the severity of breakouts. Some alpha hydroxy acids also have antimicrobial properties that can help to combat acne-causing bacteria in your skin tissue. And not only do alpha hydroxy acids help to fight existing breakouts and prevent future ones; they can also help to diminish the appearance of scars from previous acne breakouts.
Alpha hydroxy acids for sun-damaged skin
Alpha hydroxy acids, particularly lactic acid, can also yield great results for photo-damaged skin. If you're noticing age spots or discoloration on your skin that may be from sun exposure, a product with alpha hydroxy acids may help to promote healthy cell turnover, resulting in a more even complexion with ewer dark spots. These products can be used on your face, neck, and chest to combat the signs of skin damage caused by harsh UV rays.
Alpha hydroxy acids are generally considered safe for use on all skin types, but it's important to note that your skin may be more photosensitive than usual after exposure to these ingredients. If you've just used a product that contains alpha hydroxy acid, we recommend that you take extra care to apply a layer of sunscreen before leaving home for the day. There's no evidence to link alpha hydroxy acids with an increased risk of skin cancer, but it's still important to protect your skin, especially when it might be unusually sensitive!
Alpha hydroxy acids for aging skin
Alpha hydroxy acids benefit the skin at the cellular level by promoting collagen production, cellular regeneration, and healthy blood flow. They've been used as anti aging treatments for centuries, and it's even rumored that Cleopatra used to bathe in sour milk (a common source of lactic acid). Alpha hydroxy acids can ease the appearance of fine lines, wrinkles, and dark spots, and can also promote skin elasticity and firmness. Meanwhile, they can brighten and even out your complexion, making them a plant-based powerhouse for mature skin.
6 Types of Alpha Hydroxy Acids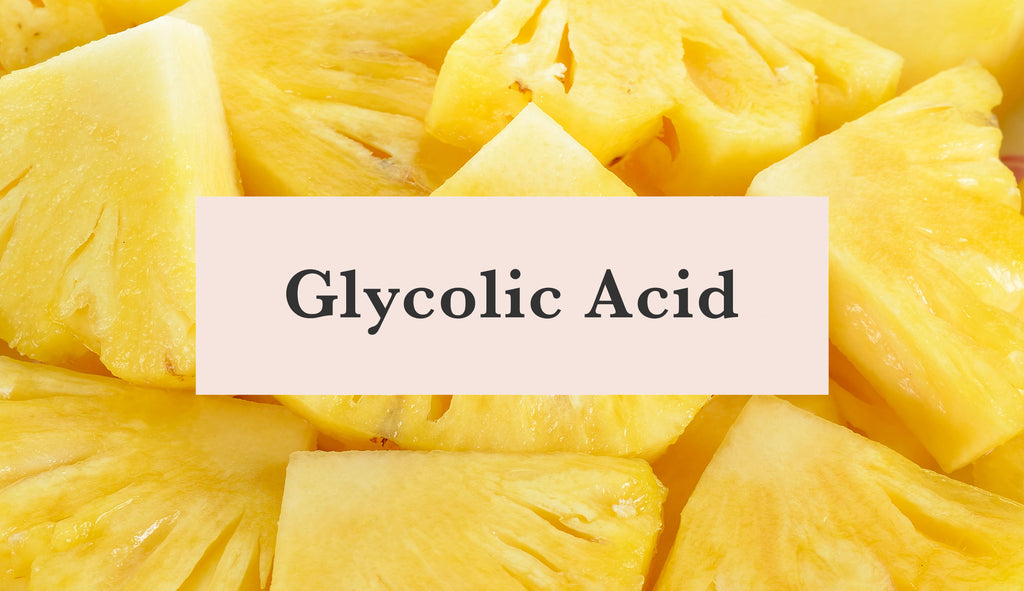 Glycolic acid is derived from natural sources like pineapple and sugarcane. It penetrates deeply into the skin to promote healthy cell function and youthfulness.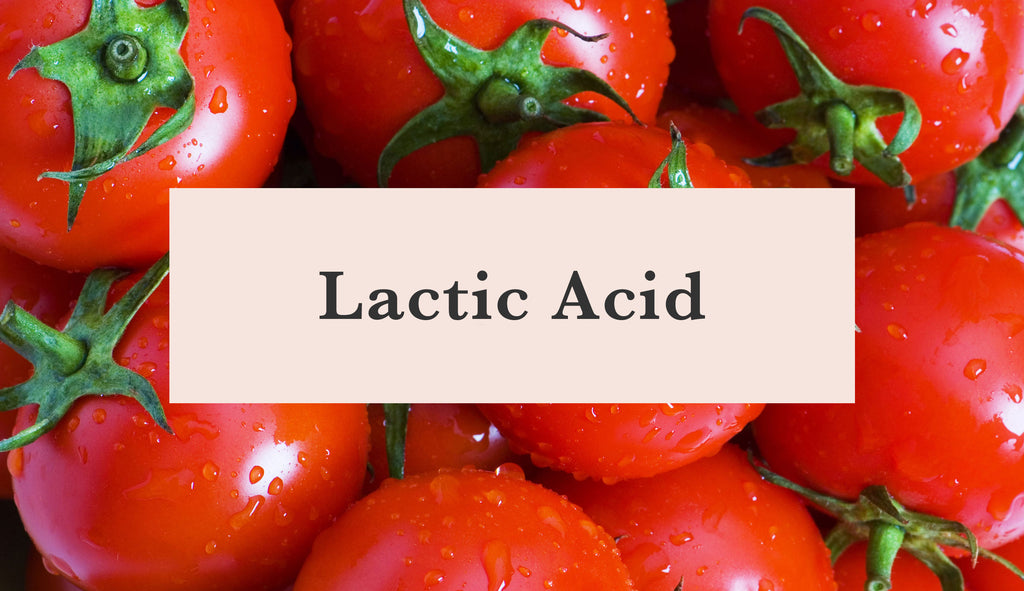 Lactic acid can be derived from tomatoes or milk. Its exfoliating properties make it a powerful treatment for acne and keratosis pilaris; it may also help to firm and tone the skin. It's also especially gentle , making it a good option for sensitive skin.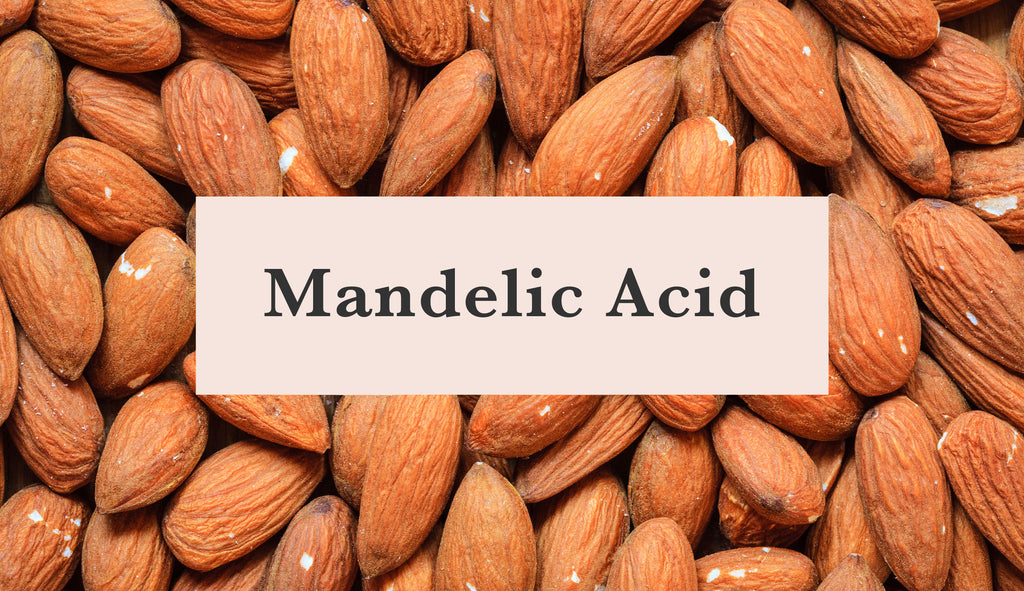 Mandelic acid can be derived from almonds or cherries. It has exfoliating and antibacterial properties, making it an excellent ingredient in products for acne-prone skin.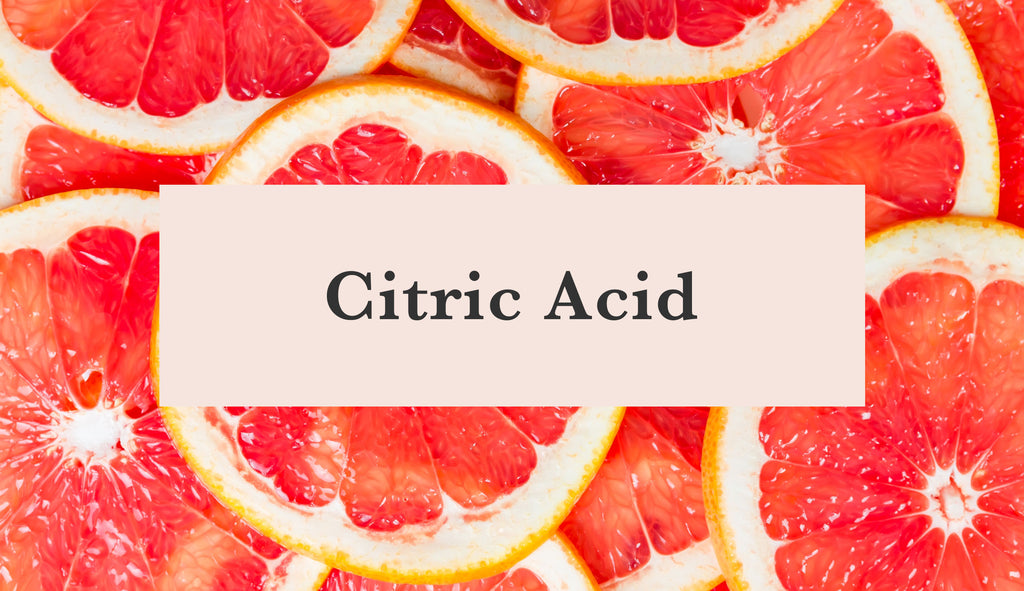 Citric acid is one of the most recognizable AHAs, since it's often found in food. Much like its name suggests, it is derived from various citrus fruits. Similar to mandelic acid, it has antibacterial properties that can help to combat acne while exfoliating your skin.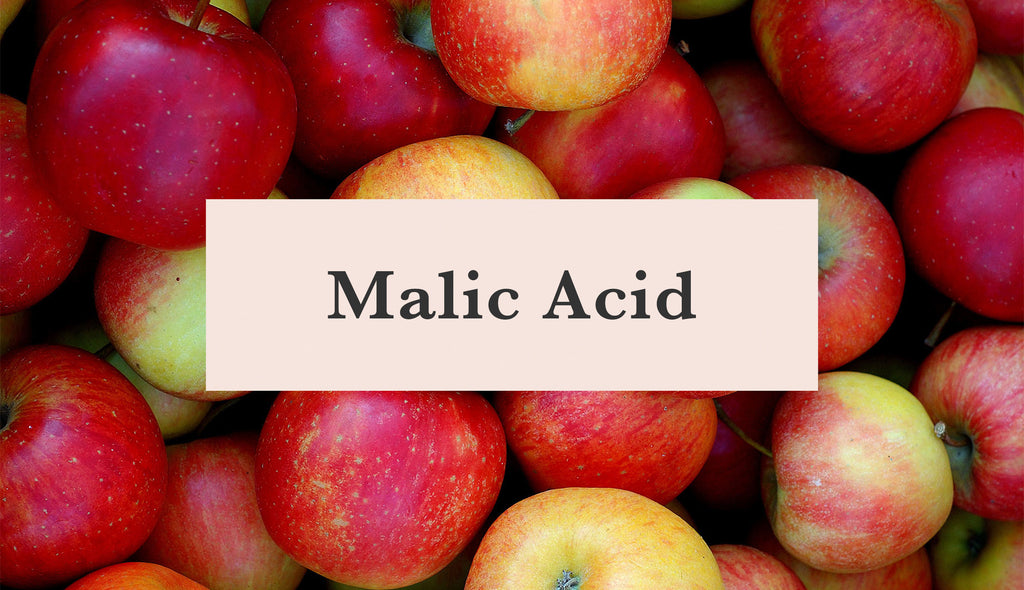 Malic acid is most commonly derived from apples. Not only is it a great exfoliant--it's also especially rich in antioxidants, making it great anti aging ingredient in skincare products.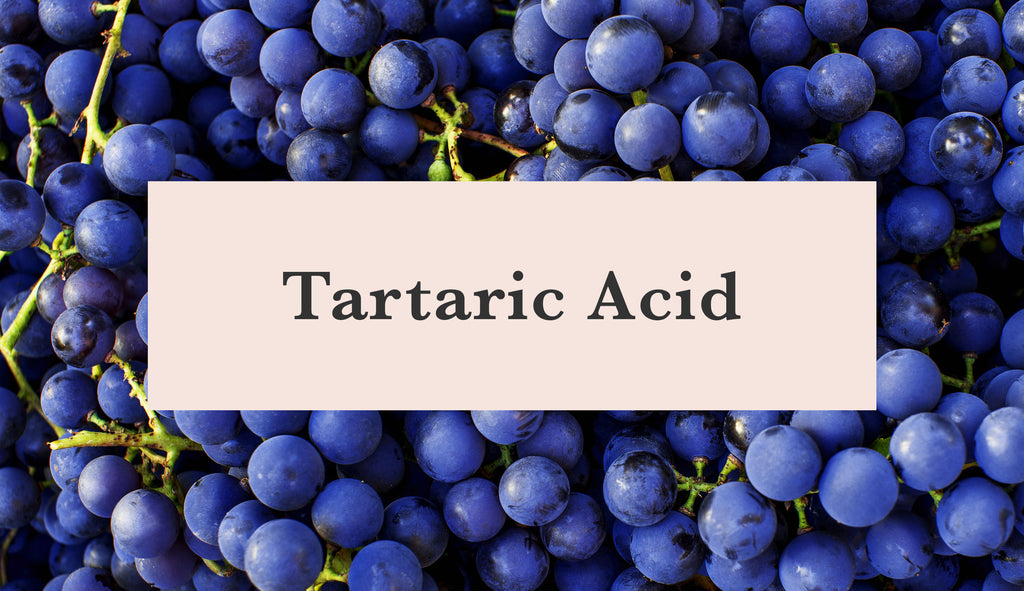 Tartaric acid is most commonly derived from grapes. It has PH-balancing properties that can help to soothe and heal inflammation and over-processing.
Alpha Hydroxy Acids Vs. Beta Hydroxy Acids in Skin Care
While alpha hydroxy acids may be especially beneficial for photo-damaged and mature skin, there's another class of hydroxy acids out there that can yield excellent results for oily skin. These are called beta hydroxy acids.
Like alpha hydroxy acids, beta hydroxy acids are derived from plant sources (particularly fruits). But while alpha hydroxy acids are water-soluble, beta hydroxy acids are oil-soluble,meaning they dissolve in oil. This makes them an effective product for use on oily skin. The most common beta hydroxy acid in skincare is salicylic acid, which is commonly derived from strawberries, and is often found as an ingredient in acne treatments.
Looking for more natural skin care and makeup guides with anti-aging products and tips? Check out our guide to the best anti-aging under eye concealer, or a list of the top 9 anti-aging ingredients!
We carefully hand-select products based on strict purity standards, and only recommend products we feel meet this criteria. 100% PURE™ may earn a small commission for products purchased through affiliate links.
The information in this article is for educational use, and not intended to substitute professional medical advice, diagnosis, or treatment and should not be used as such.
Sign up to our email newsletter for more blog updates and exclusive discounts.
< Older Post | Newer Post >