Natural Makeup Tips for Hyperpigmentation
How to tackle dark spots, melasma, scars, and more – all with natural makeup!
Posted on June 24, 2019
Written by: 100% PURE®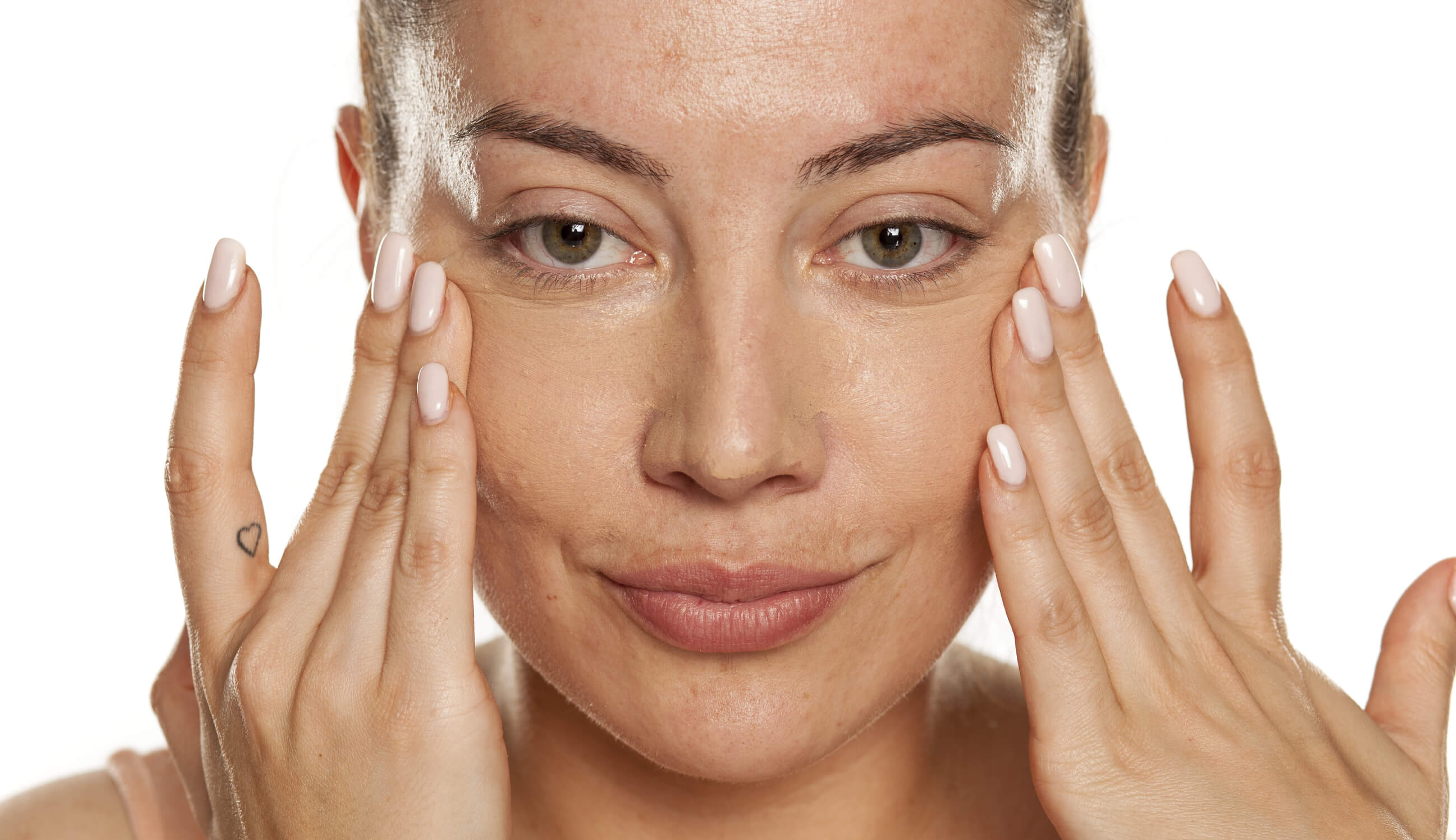 Trying to conceal dark spots and hyperpigmentation can be a challenge. We get it, it takes a little bit of practice and the right knowledge about natural makeup to finish with a smooth, even complexion (and avoid a paint by numbers tragedy). Luckily, we've tapped our resident natural makeup artists to help us neutralize those pesky dark spots and areas of hyperpigmentation.
With a smart combination of foundation, concealer and color correctors, you'll be flaunting a smooth, evenly toned base in no time. Keep reading to learn how to balance, conceal, and blend your way to a flawless complexion!
Why Color Correction?
Color correction isn't the newest natural makeup trend in town, but it's ultra effective when it comes to dealing with a variety of skin concerns. Broken down in simple terms, color correction is the practice of using primary colored makeup in order to neutralize and conceal areas of discoloration on your face.
This process takes its cues from the color wheel: certain colors, when layered over other colors, will actually neutralize each other, effectively leaving your complexion a single monotone hue. Color correction formulas usually come in greens, peaches, yellows, pinks, and purples. Sit tight on this concept – we'll divulge the details of this makeup technique a little later!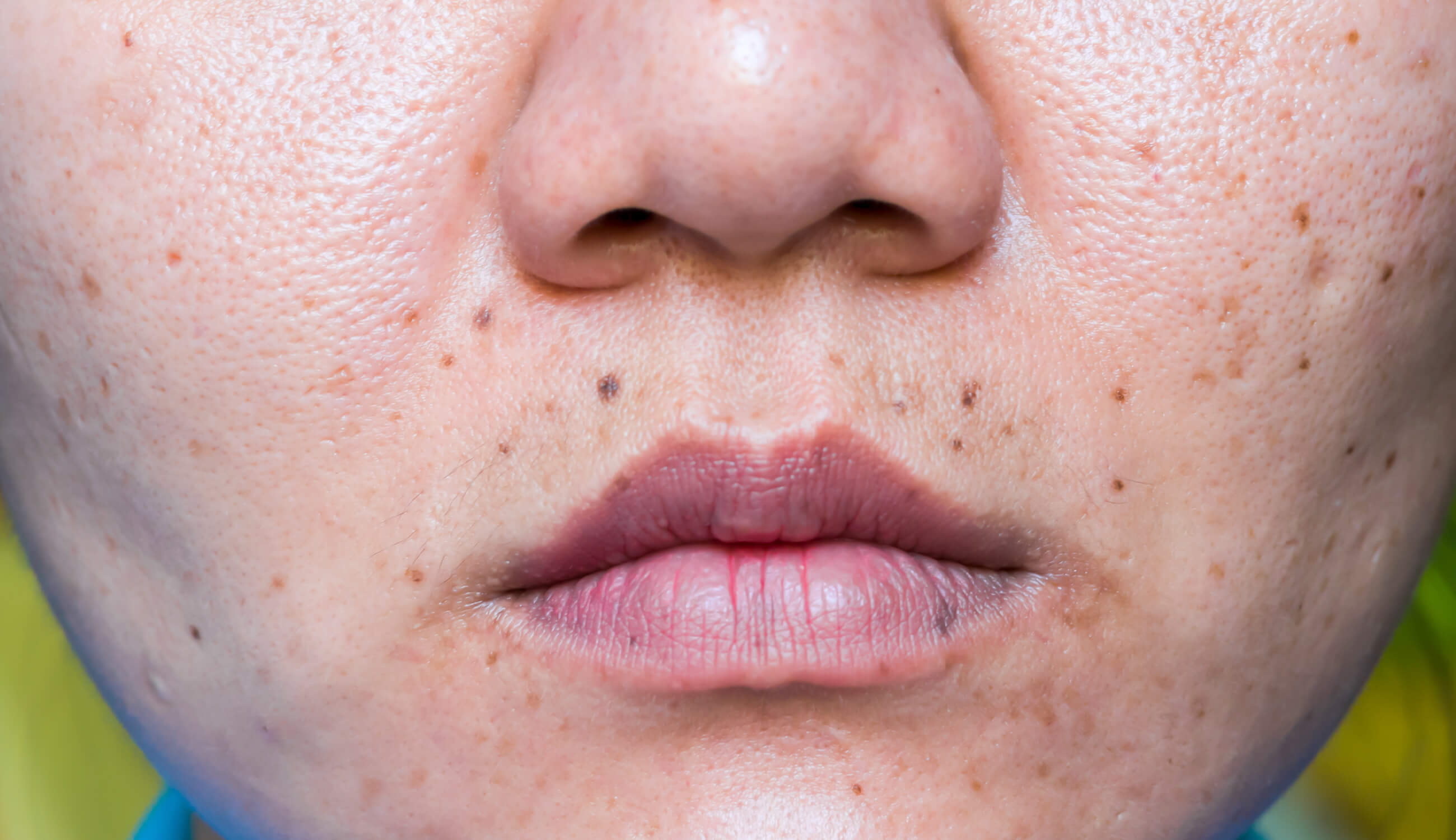 What kind of skin concerns usually require color corrective makeup?
The main culprits include melasma, hyperpigmentation, larger areas of discoloration, dark spots, and dark circles. Some of the main areas to target for hyperpigmentation are:
On the upper lip (which can darken due to hormonal changes)

Under the eyes (an area prone to darker tissue and visible blood vessels)

On the cheeks or forehead (which can sometimes be hereditary)
There are also a variety of temporary discoloration issues, which can be spot treated until they heal – think post-blemish marks and sunburns. You'll want to stock up on preventative daytime skin care like sunscreen or our balancing Fermented Rice Water Serum, and reparative nighttime treatments like our Multi-Vitamin + Antioxidants Potent PM Serum. These will keep your skin in prime condition to fend off acne scarring, environmental damage, and sun spots.
Natural Makeup Tips for Covering Dark Spots
Start with a plant based foundation that will provide a base layer for later color correction. Thinking in terms of color correction at the earliest stage (your base layer) will mean that you'll need to use less product overall, for a more natural look.
Choosing a foundation is all about identifying your 'undertone' – that is, the underlying shade of your skin, which generally will fall into one of three groups:
Warm (golden, yellow, and honey)

Cool (pink, red, and subtle hints of blue)

Olive (yellow and green undertones)
It's important to choose a foundation that matches as closely as possible with your natural undertone. Need help choosing your formula? We've put together a super in-depth breakdown of how to choose your perfect shade in our How to Choose the Best Natural Foundation post!
Using Color Correctors for Hyperpigmentation
After evenly applying a layer of foundation, look at yourself in a mirror with natural light. This will help you identify areas of your face that need color correction. Generally, you'll need to tackle things with some combination of color correctors: Yellow, Peach, or Green. For dark spots and hyperpigmentation, it's traditionally the former two, peach and yellow, who do the heavy lifting.
Yellow
Our ultra blendable Yellow Color Corrector uses the power of yellow to target purple and brown problem areas on your dermis. Think bruising, dark spots from healed blemishes, and sun damage on the cheeks and forehead. When applying a yellow concealer, it's important to take into account your skin's natural tone and complexion.
Note that when you're applying a yellow concealer to a purple or brown problem area, you're not going to want to blend as much as you would with a conventional concealer. The idea is to concentrate the color corrector directly over the issue.
★
★
★
★
★
Have been waiting a long time for these!
This brand is the only makeup I use, so I have been needing a color corrector and did not want to use a poisonous brand! I am using the yellow (and the peach) and my whole face has changed! People always told me how tired I look...nice, right? These correctors have completely brightened up my whole appearance and I am just delighted with them. They are definitely a face changer!!
- Jenn, 2nd Skin Corrector - Yellow
Peach
Our Peach Color Corrector is a warm, orange-toned formula designed to tackle blues and purples that can appear on your face in a number of areas. Commonly blues and purples will be found under the eyes, but can also crop up in any area that is overly shadowy: generally around the perimeter of your face or on either side of your mouth. For those with skin dullness, this shade is immensely helpful for brightening lackluster areas of your complexion!
To apply, dot your peach on in a half moon shape under each eye, and blend out with the tip of a makeup brush. Again, don't worry about blending everything seamlessly. The idea is to cancel out blue and purple hues, before going over the whole area in a concealer hue that matches your natural tone. Only on the second layer of concealer (the natural hued one), should you worry about seamless blending. A bouncy, dappling motion with a makeup blender should do the trick.
★
★
★
★
★
Peach - phenomenal!
I bought the color peach for my dark under eye circles. It is a phenomenal product! Covers darkness, is super creamy and lightweight and doesn't crease. Will definitely buy again and again. Thank you 100% PURE!
- Monique, 2nd Skin Corrector - Peach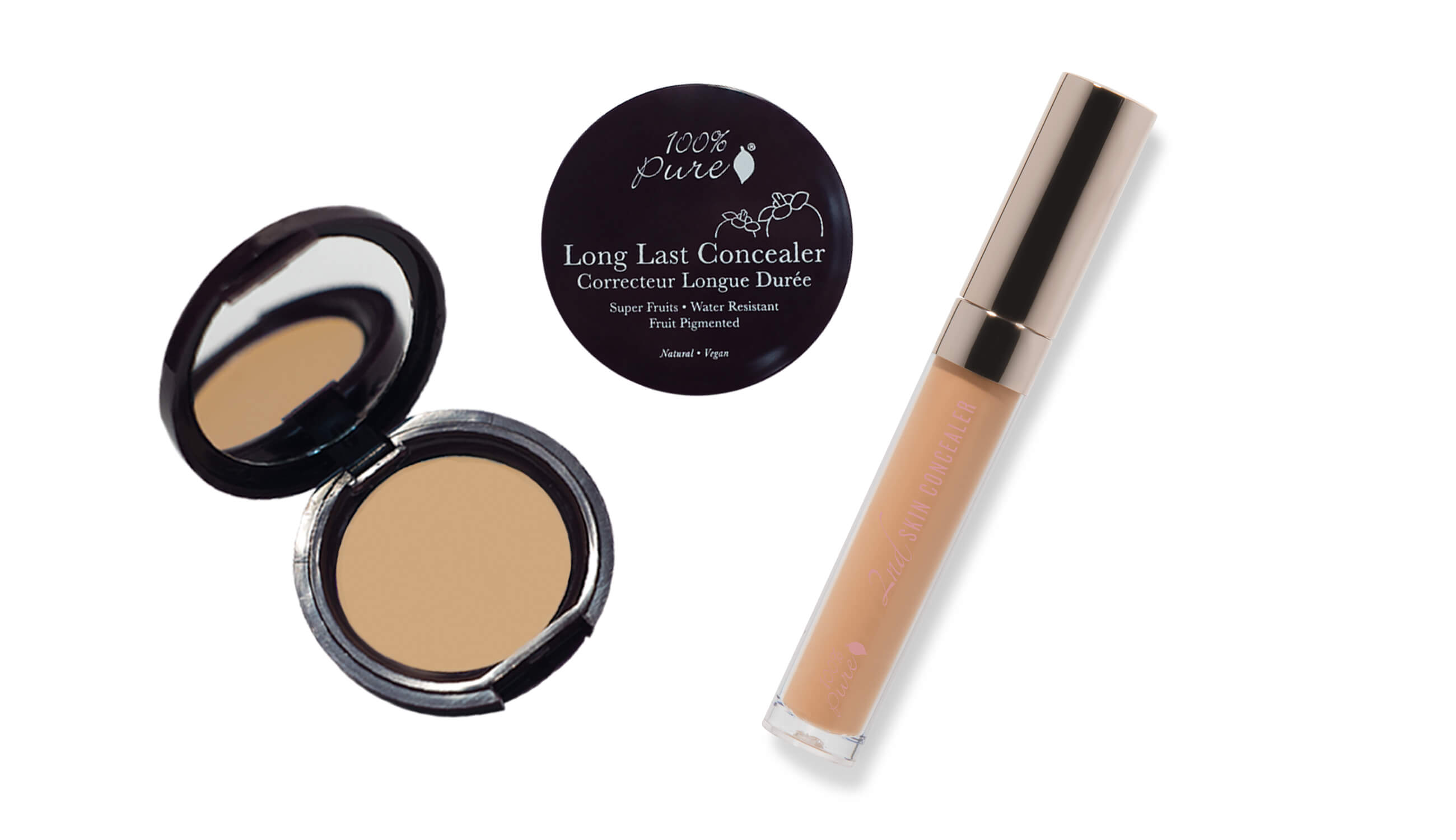 Final Steps: Foundation, Powder, & More
Once you've applied your Yellow and/or Peach correctors (with a sponge or concealer brush), let the area dry before going over it with a layer of concealer that matches your skin's natural tone. Our lightweight Fruit Pigmented® 2nd Skin Concealer is designed to layer over our color correction formulas, so you can inversely balance the hues in layers. Once your concealer is in place, there are a few other steps you can add to truly achieve a smooth and uniform base.
Foundation
The first technique involves your choice foundation and a beauty blender. Dampen your blender and pick up a tiny amount of foundation. Using dappling motions, go over areas you've concealed and corrected with a final thin layer of product. This will ensure that your corrective colors remain hidden below your 'natural' skin tone, and will keep everything uniform and set. It will also effectively lift heavy bits from areas where you may have overapplied, for a super natural finish that doesn't look cakey.
To Bake, or Not to Bake?
Don't be intimidated - it's fairly straightforward! Baking is a trend you've probably seen in both mainstream and natural makeup tutorials for a few years. It refers to the practice of taking a translucent or setting powder, like our Bamboo Blur Powder or Fruit Pigmented® Powder Foundation, and pressing a generous amount of it over areas you've concealed. Typically you'll want to do this in your under eye area, in an inverted triangle shape.
Pack the powder on generously with a dense, fluffy powder brush, and let it sit. After waiting for about 5-10 minutes, grab a super fluffy powder brush and dust off the translucent powder. A fine layer will remain, leaving your corrected and concealed areas super set and mattified for the full day.
Highlight Vs. Correction
Here we've been concentrating on color correcting, so we're not going into a full blown tutorial about contouring and highlighting. But suffice it to say that if you choose, this is another avenue to go down following your corrected and concealed face. If you're more interested in taking a slightly lower maintenance route, there's no shame in simply swiping a bit of highlighter on the ridge of each brow bone and calling it a day. Our Gemmed Luminizer will have you goddess-like in mere moments, with the light drawing eyes to these lit areas, as opposed to the darker areas.
The takeaway? Get your color wheel out and stand in front of a mirror in natural light! With this basic knowledge you'll be able to correct and enhance your natural skin tone, for a super glam natural makeup look that you can tweak for both full-face days and partial coverage ones.
We carefully hand-select products based on strict purity standards, and only recommend products we feel meet this criteria. 100% PURE™ may earn a small commission for products purchased through affiliate links.
The information in this article is for educational use, and not intended to substitute professional medical advice, diagnosis, or treatment and should not be used as such.
Sign up to our email newsletter for more blog updates and exclusive discounts.
< Older Post | Newer Post >