How to Wear Contour Makeup in Summer
Ditch heavy foundation and concealers for light-weight, wearable contour makeup
Posted on June 27, 2019
Written by: 100% PURE®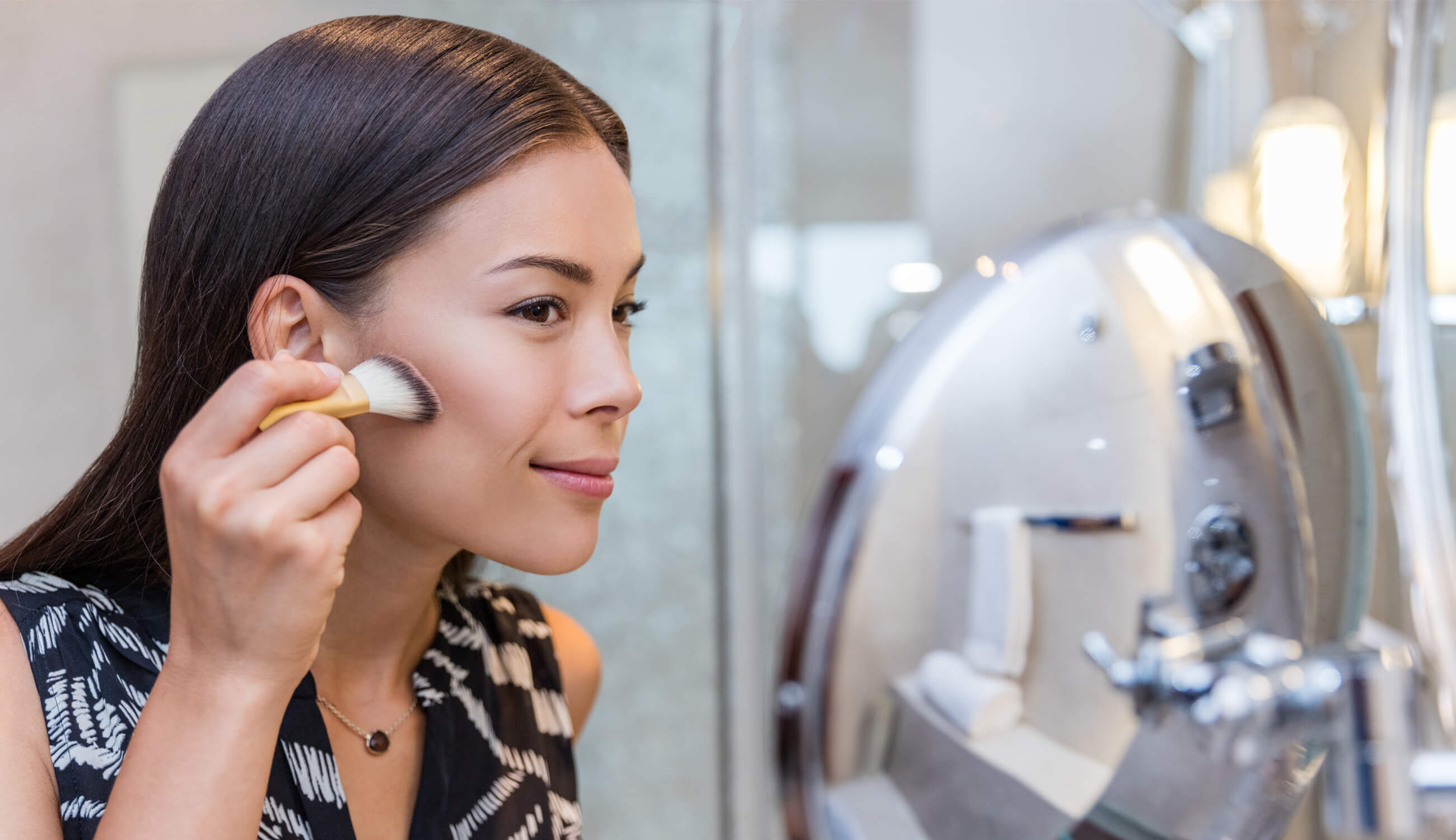 Summer is all about shedding the thick, heavy layers of winter for light and breezy coverage! Contouring might seem like the opposite of summer makeup – conjuring up thoughts of thick foundations and multiple layers – but fear not! We're teaching you how to get an effective contour makeup look without leaving your skin feeling like it's weighed down and cakey. We cover how you can use concealer, foundation powders, and bronzers to achieve this summer's perfect contour makeup!
Contour makeup is still a trending topic in the beauty scene, and from the number of tutorials out there it doesn't look like it's leaving anytime soon. Have you given contour makeup a shot? Or maybe is it already your ride-or-die makeup routine? While the techniques for contour makeup might seem a little intimidating, get your toes wet with the easiest version of contour makeup via our summer contour makeup guide! There's no need to fear, this light and minimal technique will keep your contour makeup melt-free and seamless all day long.
Which Contour Makeup to Use for Summer
"It's now summer, so we're opting for feather-light contour makeup! When attempting a summer contour makeup look, we'd recommend using a few of our lightest foundation and bronzer formulas: 2nd Skin Concealer, Cocoa Pigmented Bronzer, or Fruit Pigmented® Foundation Powder to use in your contour makeup look. Let's dive deeper to learn more about each formula and why it's the best for contour makeup.
Some forms of acne are so subtle that we don't even notice them; they can appear as a slight texture on our skin's surface, or other times hidden acne forms deep within our skin and isn't visible on the surface. Acne bumps can be white, red, black, swollen, achy or rash-like in appearance.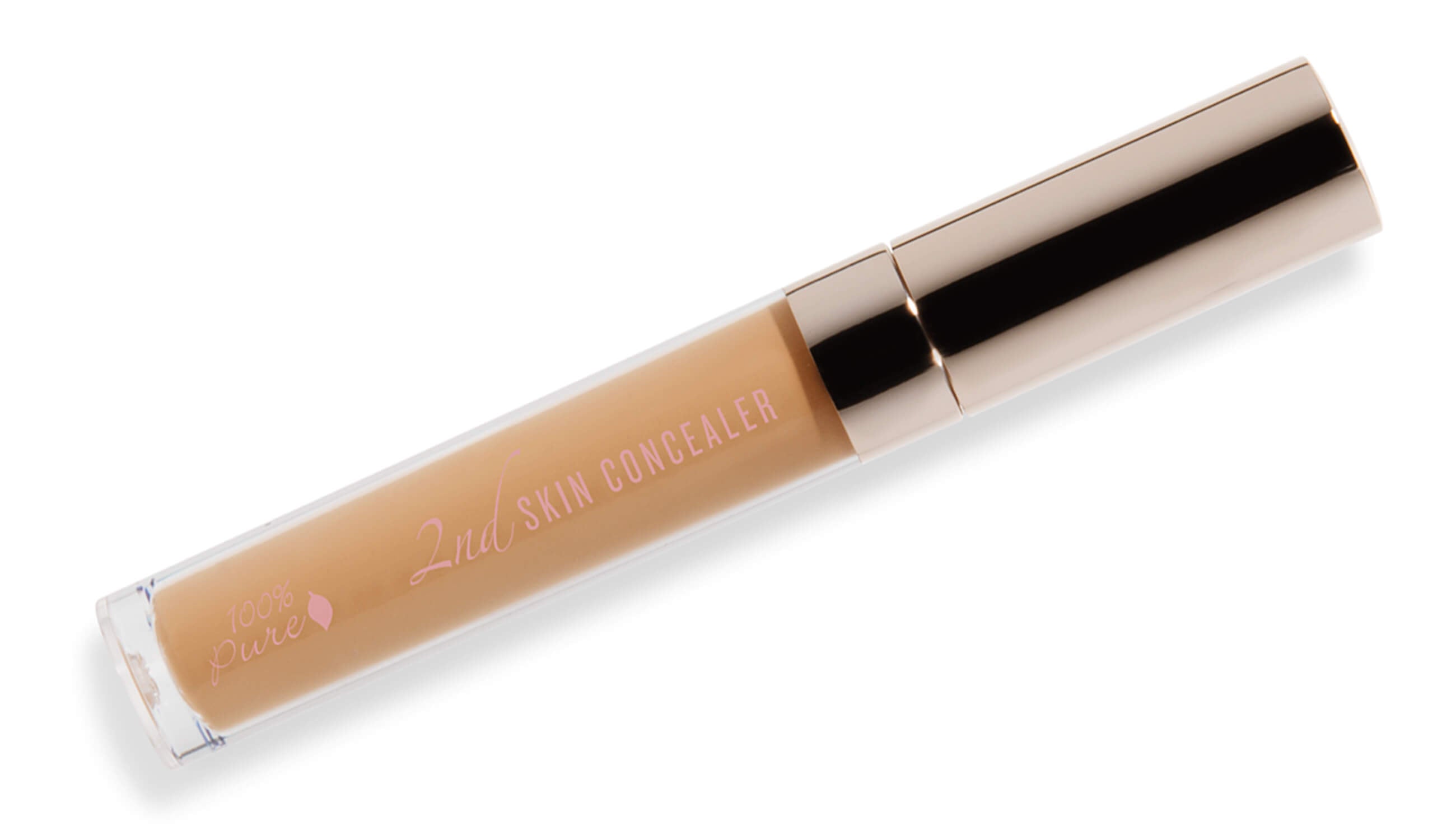 2nd Skin Concealer
This concealer is amazing on all skin types and perfect for summer contour makeup. We spent a great deal of time working to formulate the absolute best, perfectly silky natural concealer. Keeping with our world famous fruit pigments, we tapped into healthy fruits and veggies like raspberries, pomegranate, and peaches, to help color our natural concealers. With an infusion of olive squalane, your skin will feel deeply hydrated during those dry summer days.
We chose this natural concealer for contour makeup exactly because of its effortlessly blendable and buildable coverage. You'll notice that our expertly developed concealer will cover any blemish, dark spots or help contour with the lightest, softest satin finish. Feeling like a "second skin," this concealer reigns supreme in any summer contour makeup routine.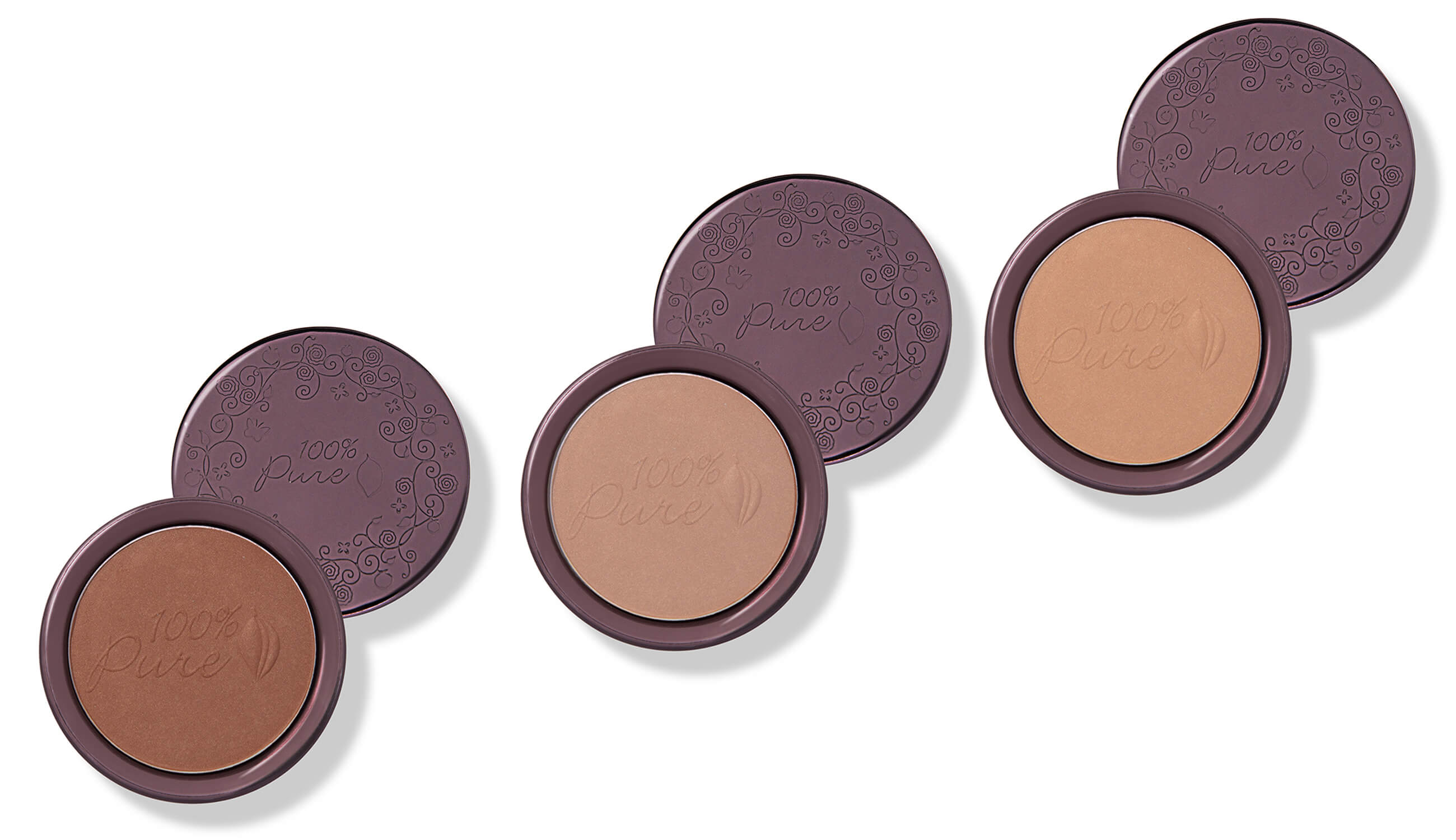 Cocoa Pigmented Bronzer
If you've ever baked a chocolate cake or sipped hot chocolate, you might have noticed the subtle coloring cocoa powder leaves behind on your skin. When properly applied in a contour makeup routine, cocoa can be an absolute dream contour product. We knew that a natural bronzer, formulated with vitamin and antioxidant-rich ingredients like cocoa, coffee, and berries would not only expertly bronze our skin, but leave behind healthy skin-nourishing benefits.
Using the power of cocoa powder, we formulated a bronzer that will give your skin a warm, sun-kissed glow. The key goal in any contour makeup application. With a hint of light-reflecting, luminescent gemstones and minerals (for that subtle radiant sparkle), we couldn't help but include our best-selling bronzer in our contour makeup guide.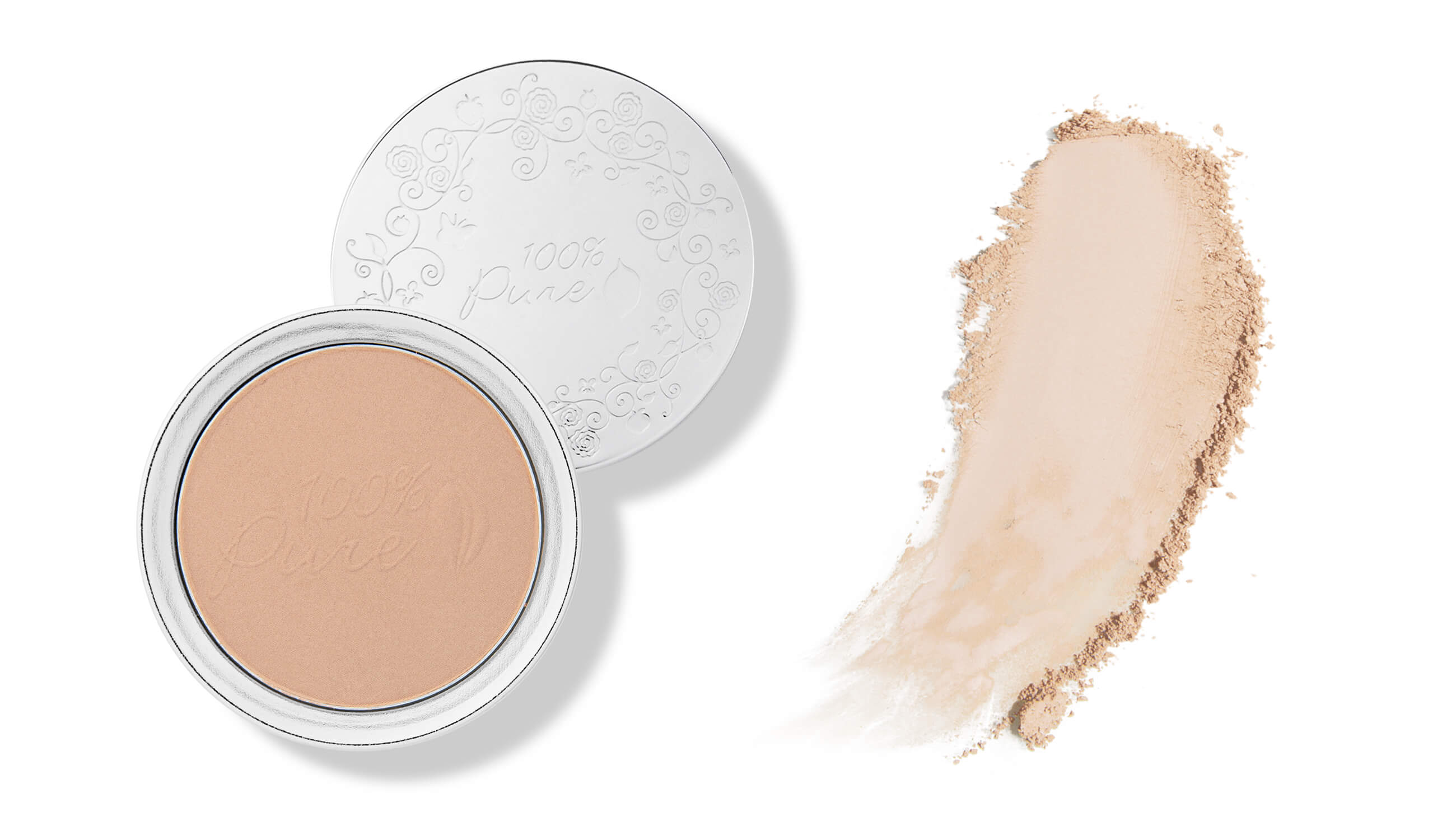 Fruit Pigmented® Foundation Powder
Summer has so many checks in the 'pro' list, but one of the cons is that summer's extra hot, extremely dry weather tends to ramp up oil production. That's exactly why we included a powder foundation in our contour makeup list! Our Fruit Pigmented® Powder Foundation is essential for any oily prone skin; quickly absorbing excess oil and reduced shine with the power of mattifying rice powder, not harmful talc or other questionable ingredients.
Dampen summer shine with this ultra-light face powder, packed with anti-aging vitamins and antioxidants all while leaving you with a super soft, flawless satin complexion. Bonus points for being extra buildable, another key point in any contour makeup routine. Build, build, build to your ideal coverage level.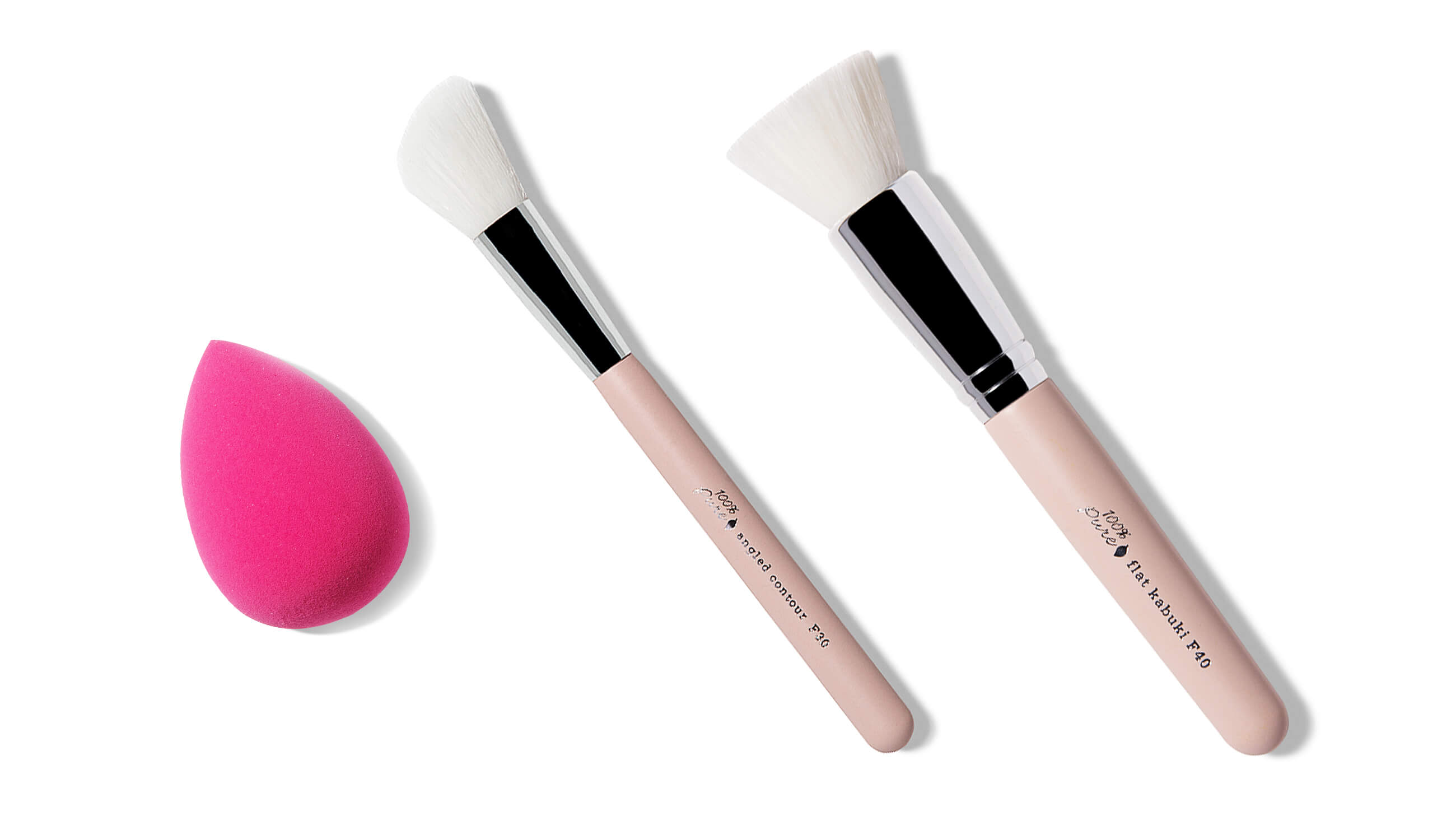 How to Apply Contour Makeup in Summer
You shouldn't have to shake your contouring habits just because temperatures are rising. Check out our simple step-by-step guide on how to apply contour makeup in the summer!
OPTION ONE:
FOUNDATION + CONCEALER
After you've applied your correct shade of foundation or concealer, step a shade or two deeper to add some subtle depth and sculpting to your face. You'll want to select areas that would have a natural shadow, such as temples, under cheeks, nose bridge, and jawline. Using a mid-sized makeup brush, gently sweep and blend along these key points. You'll want to work in circular motions to help expertly blend so you don't end up with hard, harsh lines. Don't be afraid to tiptoe into your hairline so it's blending in and not a hard, darker line that starts right at the edge of your forehead.
PRO TIP: If you're going to be wearing a shirt or dress that shows off your shoulders, neck or collarbone, you can extend your conturing skills to those areas as well. This will help create a more believeable contour look and extend the sun-kissed warmth.
OPTION TWO:
BRONZER
Same deal here, if you're opting for an even easier contour makeup routine, bronzer can be a quick-and-go application. Start by lightly dipping into the bronzer pan with a mid-sized makeup brush, and lightly tap off any excess powder to avoid big clumpy deposits. You'll want to get a light sweep of bronzer over your cheekbones, along your hairline and jawline. By lightly swirling and blending upward, you'll be quickly creating subtle definition with a beautiful summer, shimmery glow.
OPTION THREE:
CONCEALER, FOUNDATION, AND BRONZER
Okay, you're going for contour makeup gold here! You'll want to start with your correct concealer and foundation shade to get a smooth, even complexion. For summer we'd recommend sticking to powder or lightweight formulas so your face won't feel thick or cakey. Then, you're going to follow "option one" by moving a shade or two deeper to build on your flawless look, working on building subtle shades and sculpting. Did we mention to blend, blend, blend?
Once you've blended your shadow catching areas, move on to "option two", where you'll be lightly adding a touch of bronzer here and there for a light-catching, summer glow. Voila! You've now achieved a beautiful summer contour makeup look that is light, breezy and beautiful.
We'll be covering more summer makeup looks and if you can't get enough makeup tutorials, check out our blog for more insider knowledge! We'll be serving you the best makeup tips, tricks and behind-the-scenes peeks into the world of natural beauty.
We carefully hand-select products based on strict purity standards, and only recommend products we feel meet this criteria. 100% PURE™ may earn a small commission for products purchased through affiliate links.
The information in this article is for educational use, and not intended to substitute professional medical advice, diagnosis, or treatment and should not be used as such.
Sign up to our email newsletter for more blog updates and exclusive discounts.
< Older Post | Newer Post >