https://purity-res.cloudinary.com/image/fetch/q_auto:best,f_auto,fl_lossy,w_auto,c_limit,dpr_auto/https://cdn.shopify.com/s/files/1/0648/1955/products/BA4hWBYATJWCrJ9R8n58.gif?v=1524618680
https://purity-res.cloudinary.com/image/fetch/q_auto:best,f_auto,fl_lossy,w_auto,c_limit,dpr_auto/https://cdn.shopify.com/s/files/1/0648/1955/products/gGU2C1DT2ycUNoga4sX4.png?v=1524618680
https://purity-res.cloudinary.com/image/fetch/q_auto:best,f_auto,fl_lossy,w_auto,c_limit,dpr_auto/https://cdn.shopify.com/s/files/1/0648/1955/products/UjvSirj7RrScTatrdAfz.png?v=1524618680
https://purity-res.cloudinary.com/image/fetch/q_auto:best,f_auto,fl_lossy,w_auto,c_limit,dpr_auto/https://cdn.shopify.com/s/files/1/0648/1955/products/XAMh5XjTzaJUzBQcN4If.png?v=1524618680
https://purity-res.cloudinary.com/image/fetch/q_auto:best,f_auto,fl_lossy,w_auto,c_limit,dpr_auto/https://cdn.shopify.com/s/files/1/0648/1955/products/0WL9uNgSQPKUINpqHDKO.png?v=1524618680
https://purity-res.cloudinary.com/image/fetch/q_auto:best,f_auto,fl_lossy,w_auto,c_limit,dpr_auto/https://cdn.shopify.com/s/files/1/0648/1955/products/JfMXyjwQQ8K5ch4OvXCj.png?v=1524618680
https://purity-res.cloudinary.com/image/fetch/q_auto:best,f_auto,fl_lossy,w_auto,c_limit,dpr_auto/https://cdn.shopify.com/s/files/1/0648/1955/products/BbKu80QzSWbpSRPrFFwe.png?v=1524618680
https://purity-res.cloudinary.com/image/fetch/q_auto:best,f_auto,fl_lossy,w_auto,c_limit,dpr_auto/https://cdn.shopify.com/s/files/1/0648/1955/products/ORC0L0uXQ6Ky6ABsEsN6.png?v=1524618680
https://purity-res.cloudinary.com/image/fetch/q_auto:best,f_auto,fl_lossy,w_auto,c_limit,dpr_auto/https://cdn.shopify.com/s/files/1/0648/1955/products/9b8KuePTPOUz5Efmu5XM.png?v=1524618680
https://purity-res.cloudinary.com/image/fetch/q_auto:best,f_auto,fl_lossy,w_auto,c_limit,dpr_auto/https://cdn.shopify.com/s/files/1/0648/1955/products/IUejL02vT3iU3gSNbWcn.png?v=1524618680
https://purity-res.cloudinary.com/image/fetch/q_auto:best,f_auto,fl_lossy,w_auto,c_limit,dpr_auto/https://cdn.shopify.com/s/files/1/0648/1955/products/aTL4HCORR8ersqAZioOi.png?v=1524618680
https://purity-res.cloudinary.com/image/fetch/q_auto:best,f_auto,fl_lossy,w_auto,c_limit,dpr_auto/https://cdn.shopify.com/s/files/1/0648/1955/products/edVgPKBCQbigN2fgocJf.png?v=1524618680
https://purity-res.cloudinary.com/image/fetch/q_auto:best,f_auto,fl_lossy,w_auto,c_limit,dpr_auto/https://cdn.shopify.com/s/files/1/0648/1955/products/OWTicXwUQqGu5y4JQXfO.png?v=1524618680
https://purity-res.cloudinary.com/image/fetch/q_auto:best,f_auto,fl_lossy,w_auto,c_limit,dpr_auto/https://cdn.shopify.com/s/files/1/0648/1955/products/z68Zia5wSZaisySOAXdj_edbce655-41f1-4f35-b1ea-b0098f1823f1.png?v=1524618680
https://purity-res.cloudinary.com/image/fetch/q_auto:best,f_auto,fl_lossy,w_auto,c_limit,dpr_auto/https://cdn.shopify.com/s/files/1/0648/1955/products/hwXOI9jhQOC7Lx9MWk9R.png?v=1524618680
https://purity-res.cloudinary.com/image/fetch/q_auto:best,f_auto,fl_lossy,w_auto,c_limit,dpr_auto/https://cdn.shopify.com/s/files/1/0648/1955/products/6xYVQuuIT9qmfDtqBlIv.png?v=1524618680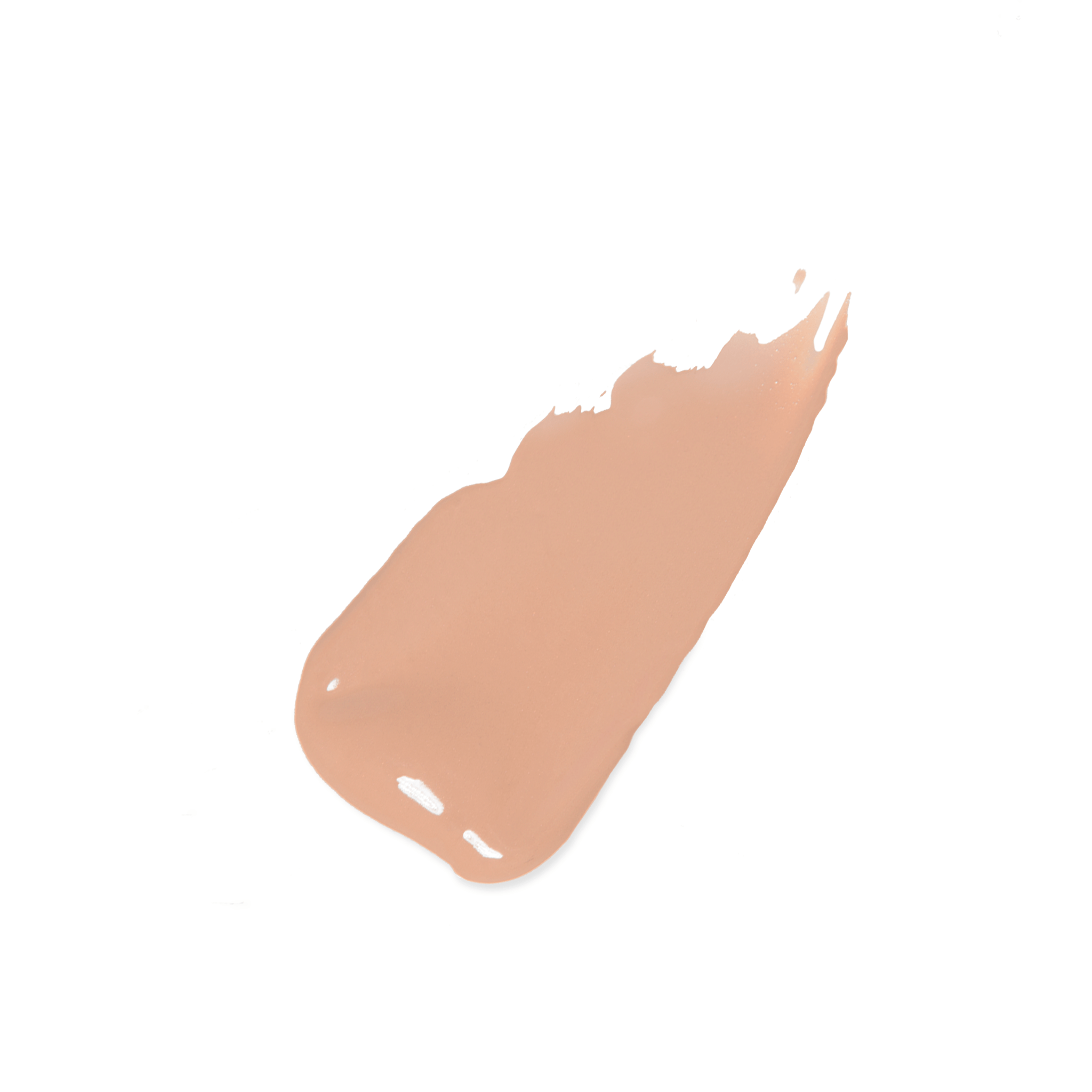 Fruit Pigmented® 2nd Skin Concealer
Fruit Pigmented®

Natural

Vegan

Cruelty Free

Gluten Free
Creamy, lightweight concealer colored from fruit and made with hydrating olive squalane. Blendable and buildable for medium-full coverage with a Satin finish.
For All Skin Types
Medium to Full Coverage
Satin Finish

A creamy concealer colored from fruit pigments and hydrating olive squalane. It's easily blendable and buildable, giving you even coverage with a natural finish, that looks and feels like a second skin. This skin-perfecting formula is as healthy as it is luxurious.

Coverage

Finish

Directions

Use the applicator to sweep concealer directly onto skin, or back of hand. Blend or pat gently into skin with ring finger or brush.

Complete list of ingredients:

Olea Europaea (Olive) Squalane, Pigmented extracts of Prunus Persica (Peach), Prunus Armeniaca (Apricot), Theobroma Cacao (Cocoa) Beans, Punica Granatum (Pomegranate), Rubus Idaeus Fruit (Raspberry), Prunus Serotina (Wild Cherry), coffea arabica (coffee) Beans, Camellia sinensis (Micronized Black Tea) leaves, Oryza Sativa (Rice) Starch, Lonicera Caprifolium Flower and Lonicera Japonica (Honeysuckle) Flower Extract,Rosmarinus Officinalis (Rosemary)Extract, Origanum Vulgare (Oregano) Extract, Thymus Vulgaris (Thyme) Extract, Hydrastis Canadersis (Goldenseal) Extract, Lavan- dula Angustifolia (Lavender) Extract, Calendula Officinalis (Calendula) Extract, Tocopherol (Vitamin E), Bamboo Silica, Curcuma Longa (Turmeric), Mica

The concealer had a naural finish.
The concealer was easy to blend and felt lightweight on my skin.

The concealer did not accentuate my fine lines and wrinkles.

The concealer lasted 6-8 hours.
By using hashtag #100percentpure or #nodirtybeauty, I hereby grant to 100% PURE (Purity Cosmetics), it subsidiaries, agents and affiliates, the unlimited worldwide, perpetual, unending right to use, reproduce, distribute, and convey my image/photograph in any format or medium now known or subsequently developed, to modify and edit my image/photograph, to combine my image/photograph with other images, video, audio, text and other media, to create derivative works incorporating, including or based on my image/photograph. This grant shall be construed broadly.
---
Fruit Pigmented® 2nd Skin Concealer
has a rating of
4.4
stars based on
286
reviews.
Customer Reviews
concealer
coverage
skin
eyes
foundation
shade
formula
color
face
consistency
Worth the wait
I have been anxiously waiting to try this concealer and it does NOT disappoint. The shade was perfect, I ordered a #2 and for reference I wear the powder foundation in sand, I lean towards the warm end of the spectrum. I was also diagnosed with severe rosacea so it couldn't have come at a better time- it covers exactly as much as I need it to, more than my powder. It does not cake, and lasts all day. I would recommend ordering two at a time though because they went months without having it in stock! I need to order more!
03/02/2019
Ksenia
Verified Buyer
Love it
Have been buying this concealer for a long time. But my last one oxidized very quickly and become dark for my pale skin. Also, I wish there was a lighter tone (0 and 00 for winter time) P.S please, do not discontinue
Great concealer!
It was very lightweight and gives light to medium buildable coverage. it stays on all day and helps to make you not look as tired! overall, great product and will buy it again!
Great for under eye circles
Bought this for undereye circles, did a great job. Good coverage and color match, didn't feel heavy or cakey. Will buy again. Hard to get the last bit out of the tube, that was the only minus point. Used a Q tip to access the last bits!
02/09/2019
Alicia Alexandra
It Works!
This concealer is wonderful! It is creamy, looks natural, stays on all day, buildable(if ur looking extra tired ). I absolutely love it! Will definitely purchase again!
Complete the Package
Continue Shopping →