Natural skin care tactics for keeping summer skin hydrated, soothed, and supple
Posted on June 21, 2019
Written by: 100% PURE®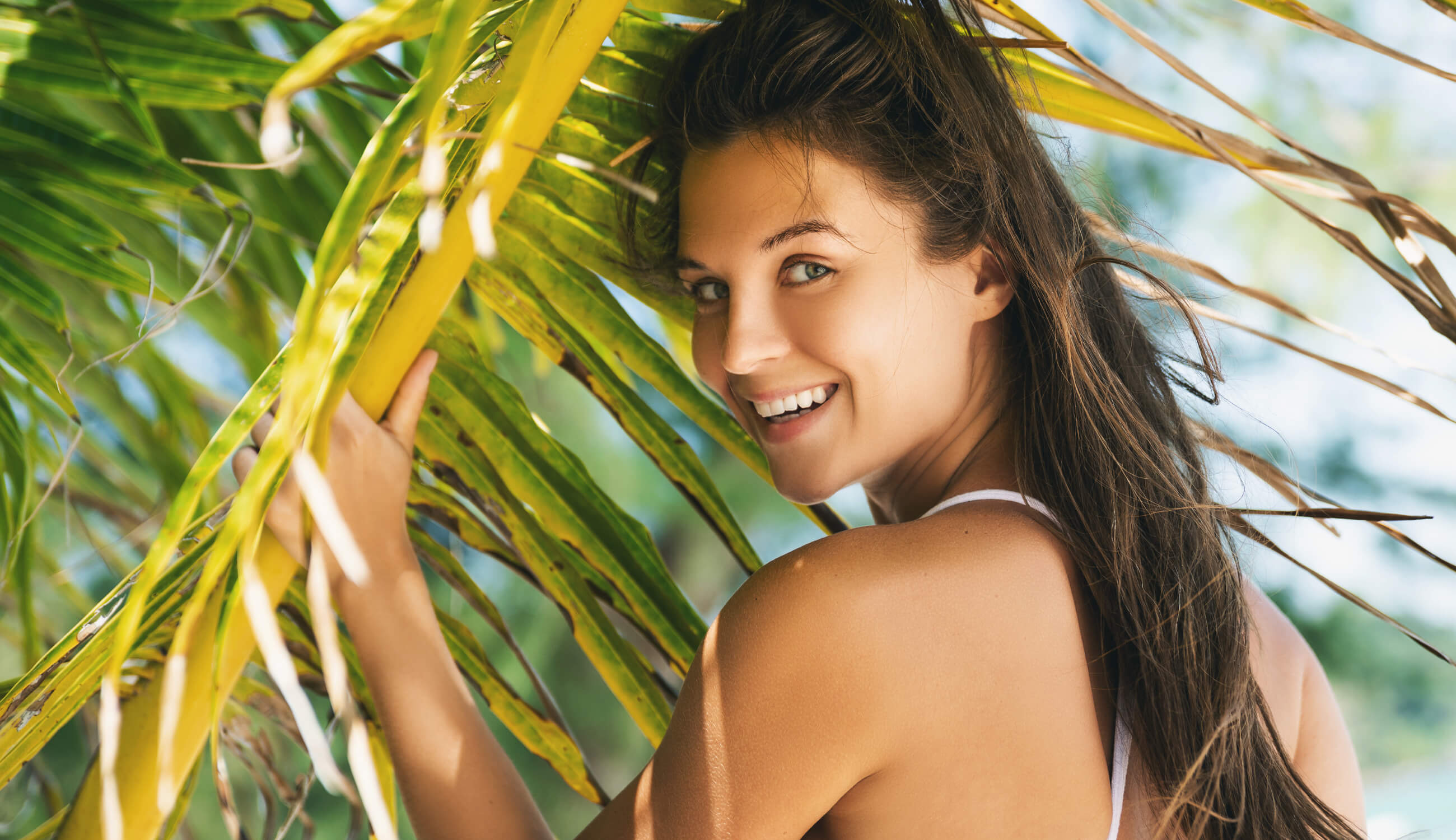 What does your perfect summer skin look like in 3 words? For us, those words are glowy, golden, and pure. Now that summer skin is officially in season, we can bust out our deep golden tans, dewy makeup finishes, and all the highlighter a girl can carry. For us though, this season's best beauty looks mean more than picking the appropriate shade of 'summer tan' foundation – it means changing up our core natural skin care lineup to suit the way our summer skin.
Natural products have the power to feed our thirsty summer skin active nutrients for beauty that goes far beyond being skin deep. Here are a few not-so-guilty pleasures and fun summer tips that we're adding to our arsenal for the coming months!
Your Natural Skin Care Lineup for Supple Summer Skin
Thirst-Quenching Daytime Serum:
Restorative Sea Culture Replenishing Serum
Ariel, is that you? Oh no sorry, we mistook you for a little mermaid, with that super glowing skin courtesy of our favorite deep sea serum. It can be hard to find a vegan serum that delivers on day to night nourishment for dry skin through both humid and arid summer climates, but this little baby tops the list of super serums for that very reason.
The major ingredient in this summer serum that works overtime to hydrate skin is chia seed water. Naturally rich in omega-3s, chia seeds are tiny little powerhouses complete with antioxidants to help fight the signs of aging. The aging process is enhanced by exposure to the sun, making this ingredient even more vital.
We can't wait for you to sea how plump and smooth the algae in this formula makes your skin. This naturally detoxifying ingredient also supports a youthful appearance, but it's the unstoppable duo of sea kelp and hyaluronic acid that delivers the long lasting hydration. Calming lavender and brightening blood orange essential oils round out the formula for a thirst-quenching treatment your skin just can't resist.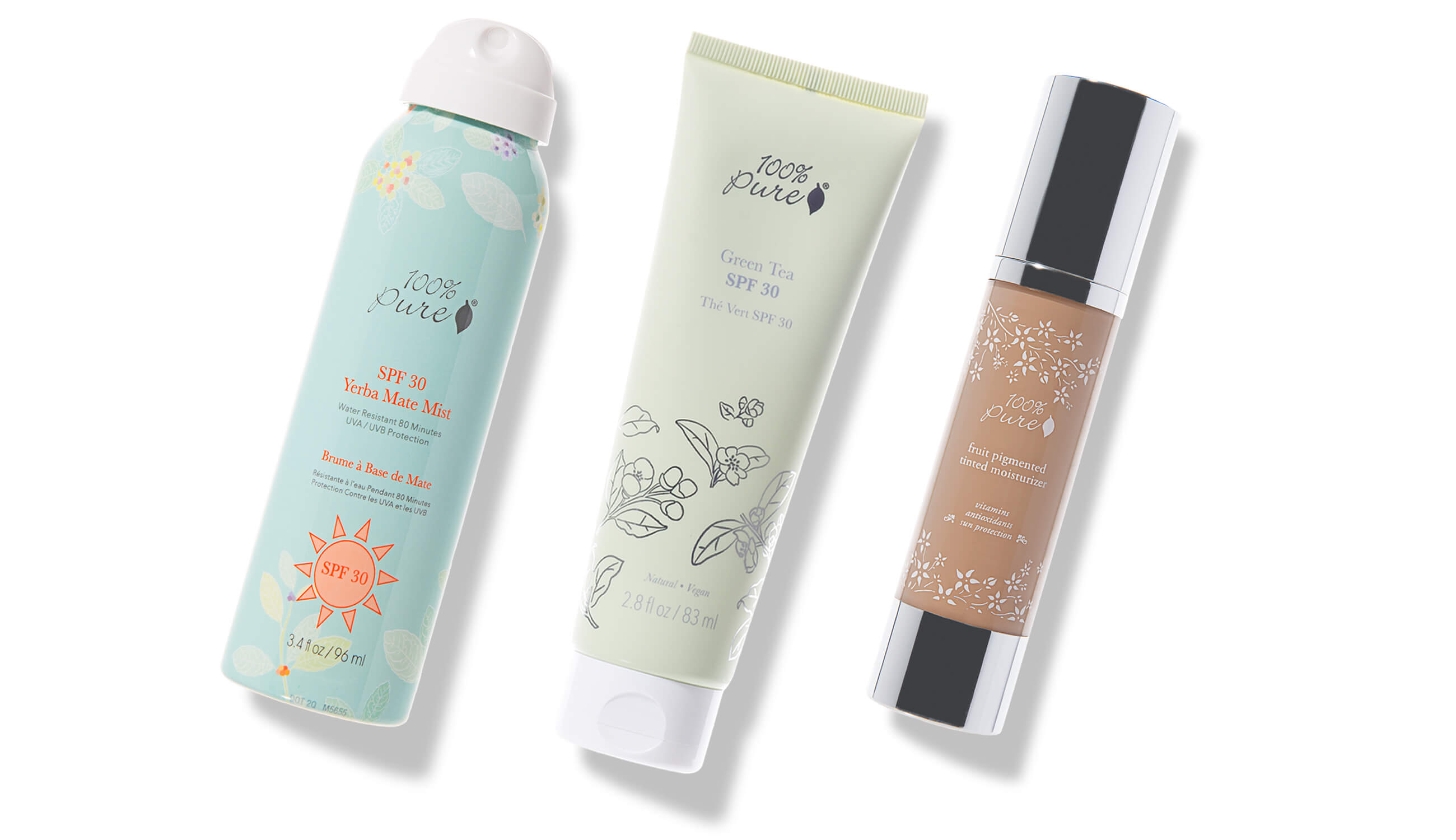 Antioxidant-Boosted SPF:
Green Tea SPF 30
It wouldn't be a summertime natural skin care regimen without SPF, now would it? Protect your skin with this cruelty-free sunscreen lotion, infused with some of your favorite plants, fruits, and vegetables to give your skin a kiss of the good stuff while shielding from harmful UV rays. Moisture-locking duo, cucumber and aloe vera, give this SPF lotion a hydrating finish while deeply soothing the skin.
If there's a change you'll fall asleep poolside, you may as well do it with raspberry-infused SPF that can shielding you from harmful UVA and UVB rays (just make sure you reapply every 2 hours). Naturally anti-inflammatory and rich in omegas, this little red fruit helps to keep skin at its best.
PRO TIP: Be sure that your foundation is sealing in hydration and moisture from your skin care before applying sunscreen. Our skin care/makeup hybrid, Fruit Pigmented® Tinted Moisturizer, is ideal for thirsty summer skin and offers a weightless layer of light coverage.
Mattifying Mess-Free Sunscreen:
Yerba Mate Mist SPF 30
You'll be the bae they need to watch on the beach, wearing an SPF mist that works to keep your skin soft and smooth. Say hello to your perfect mate with this lightweight yet hydrating formula; our Yerba Mate Mist protects and refreshes almost as much as a day at the spa.
If you're looking for a mess-free SPF moment, we're here to deliver some of your favorite natural ingredients for healthy and glowing skin. Yerba mate infuses a boost of antioxidants while gently toning and firming the skin. No more of that tight, dry skin we all get at the pool and at the beach – jojoba oil makes this formula incredibly nourishing, reparative, and calming. Combined with safflower oil, these two make a combination that leaves your skin softer than tropical sand.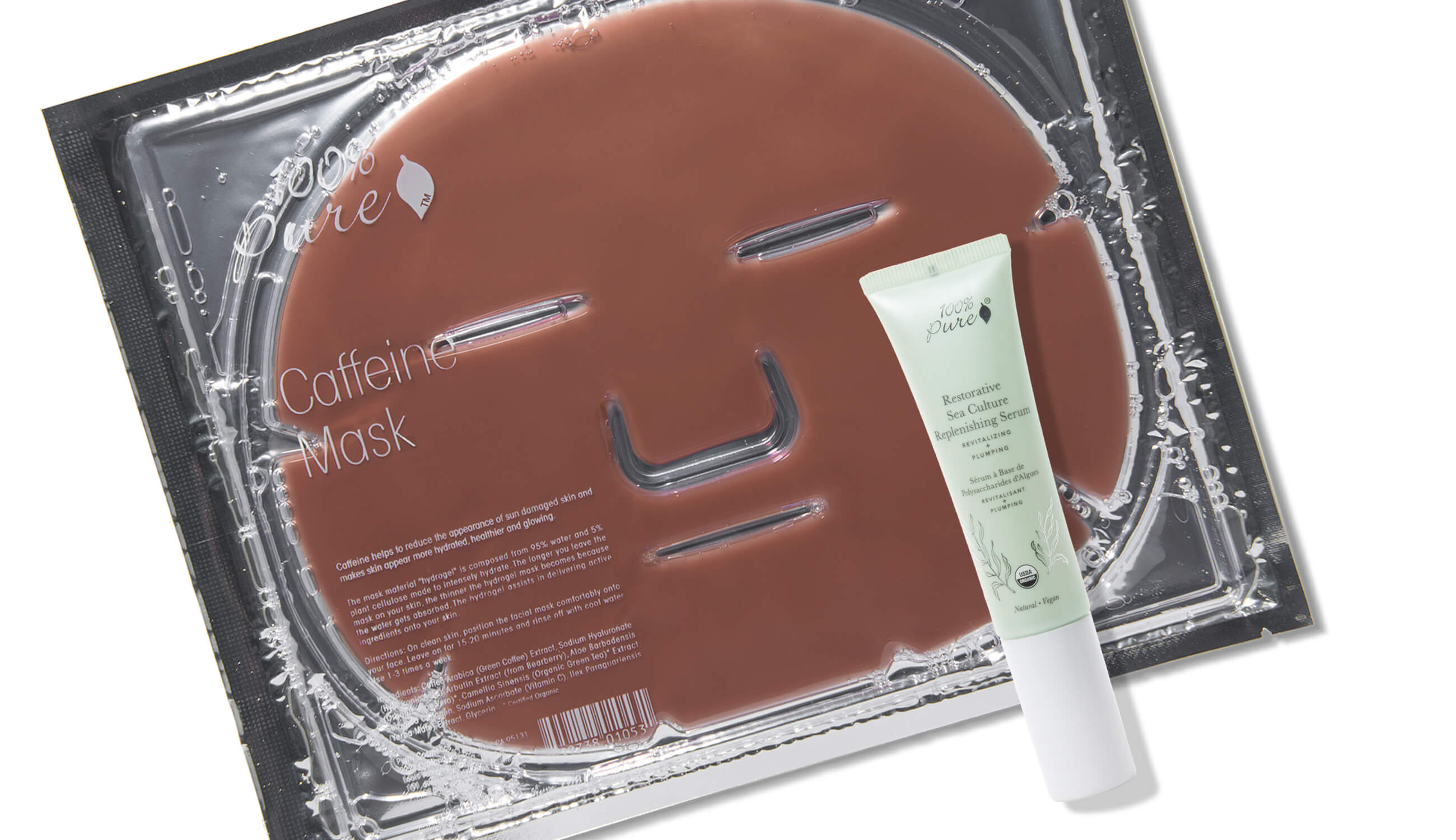 Redness-Taming Gel Mask:
Caffeine Hydrogel Mask
A pick me up (or three) in the morning by way of our favorite latte is a must. But did you know about the energizing caffeine benefits of coffee-infused skin care? The pure, potent caffeine found in our green coffee extract helps to tighten blood vessels in the face, for instant redness relief, de-puffing, and reduction of dark circles around the eyes.
We've already talked about the healing qualities of aloe, but in this mask, aloe vera juice is the number one ingredient (our hydrogel masks are kind of hydration overachievers, tbh). That means that this summer skin treatment helps to soothe active breakouts, diminish blemishes, boost elasticity, and reinforce the skin's delicate lipid barrier. In concert with toning green tea and plumping seaweed collagen, this mask is going to be your new go-to for traveling, beach lounging, and everything in between.
Cycle in DIY Treatments to Replenish Summer Skin
This summer, we'll give you 10 bonus beauty points (and a gold star) for upping your bath game! These DIY treatments will help summer skin recover faster, prep it to receive maximum nutrients from your natural skin care and body care, and – most importantly – give you a dose of much needed R&R!
Caffeine Body Scrub
Glowing skin is only as far as your coffee machine with a quick DIY caffeine body scrub to make you flake-free for any summer fling. All you'll need are 3 components: ground coffee, honey, and coconut oil. The ground coffee is great for brightening, tightening, and smoothing the skin, while helping to ease redness (note: never use body scrubs on sunburns). Antibacterial and humectant honey soothes and locks in moisture, while its delectable buddy, coconut oil, deeply moisturizes.
You'll want 2 parts coffee:1 part coconut oil, and as much honey as desired to create your ideal consistency. Simply stir the three together in a resealable container like an eco-friendly upcycled mason jar and voila, your scrub is complete! Use it all over your body, or try on areas with cellulite, hyperpigmented skin, or dullness to brighten and tone.
Softening Foot Soak
Sandals and summer heat are waging a secret war on your feet – and it's your duty to protect your precious tootsies! Give your feet the skin they deserve with just 20 minutes of care using our foolproof spa at home method.
Using your bathtub or a portable pedicurist basin, mix in your favorite essential oil of choice, Epsom salts or sea salt, and warm water to preference. Soak feet for 15 minutes. Using your favorite body exfoliator or brush, gently buff and scrub your feet until smooth, focusing on the heel, sides of feet, and palms below the toes.
After removing your feet from the water and gently patting dry with a clean towel, massage pure coconut oil, almond oil, or jojoba oil into skin. Your feet will feel super supple and so so soft! Wear nice, thick socks for an hour after your treatment (or all night if you can bear it) to lock in moisture and seal in softness.
We carefully hand-select products based on strict purity standards, and only recommend products we feel meet this criteria. 100% PURE™ may earn a small commission for products purchased through affiliate links.
The information in this article is for educational use, and not intended to substitute professional medical advice, diagnosis, or treatment and should not be used as such.
Sign up to our email newsletter for more blog updates and exclusive discounts.
< Older Post | Newer Post >